There's Still Time to Experience Gustav Klimt at the Conrad New York Downtown
---
March 14, 2023
Celebrating the Art of "Gold in Motion" through Inspired Interiors, Florals & More
By Jordan Staggs
Photography courtesy of Conrad New York Downtown and Hall des Lumières
The Conrad New York Downtown pays homage to Austrian symbolist painter Gustav Klimt with special, limited-time-only interiors in its iconic Conrad Suite penthouse. The 1,500-square-foot "Conrad Gold in Motion Suite" has been decked out with over thirty floral arrangements and an oversized statement piece by Florabrook, the Manhattan florist-meets-interior-design team known for creating "living arrangements," terrariums, and dramatic floral installations. Caroline "Flora" Lahti of Florabrook and her team created the arrangements using over 10,000 dried gold florals and plants inspired by Klimt's gilded paintings.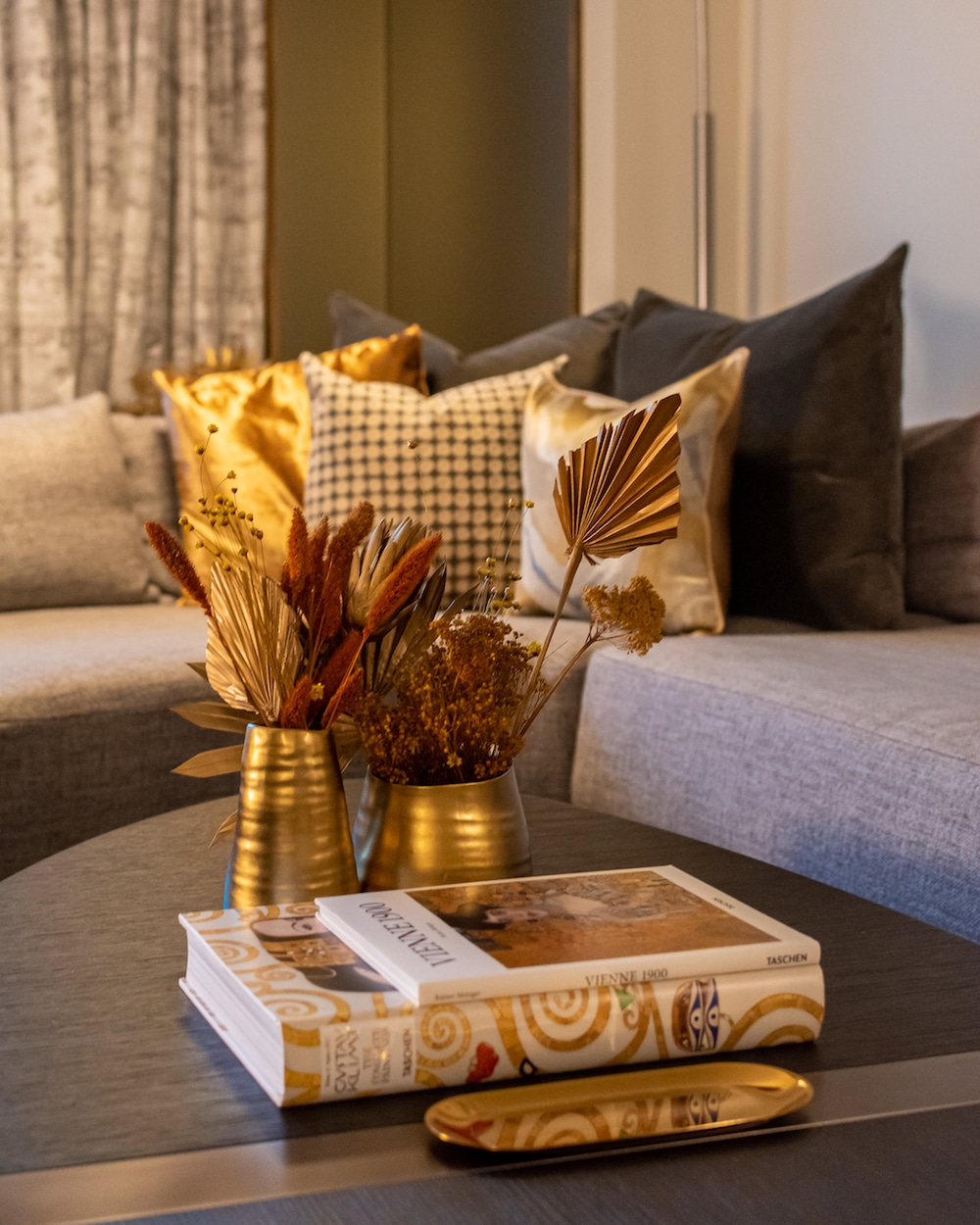 Klimt (1862–1918) was one of the most prominent members of the Vienna Secession movement, and prints of some of his most popular bold expressionist works are on display throughout the Conrad Gold in Motion Suite, including: Adele Bloch-Bauer I, Water Serpents, Lady with Fan, Mother and Child, and The Kiss. Gold furnishings and decor, female-forward vases and busts, and books highlighting Klimt and his works are also present throughout the suite.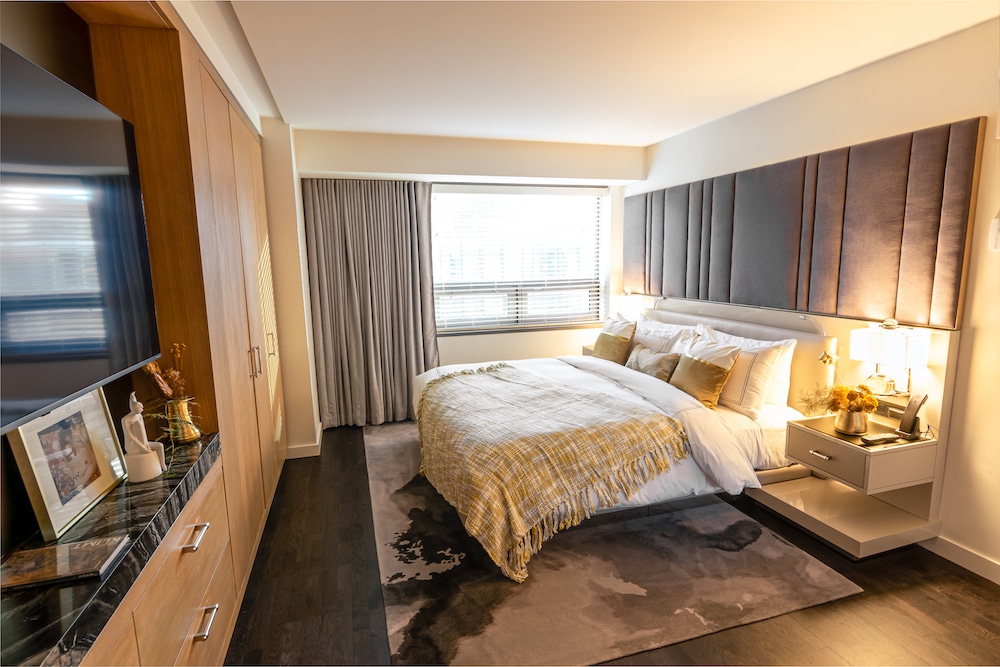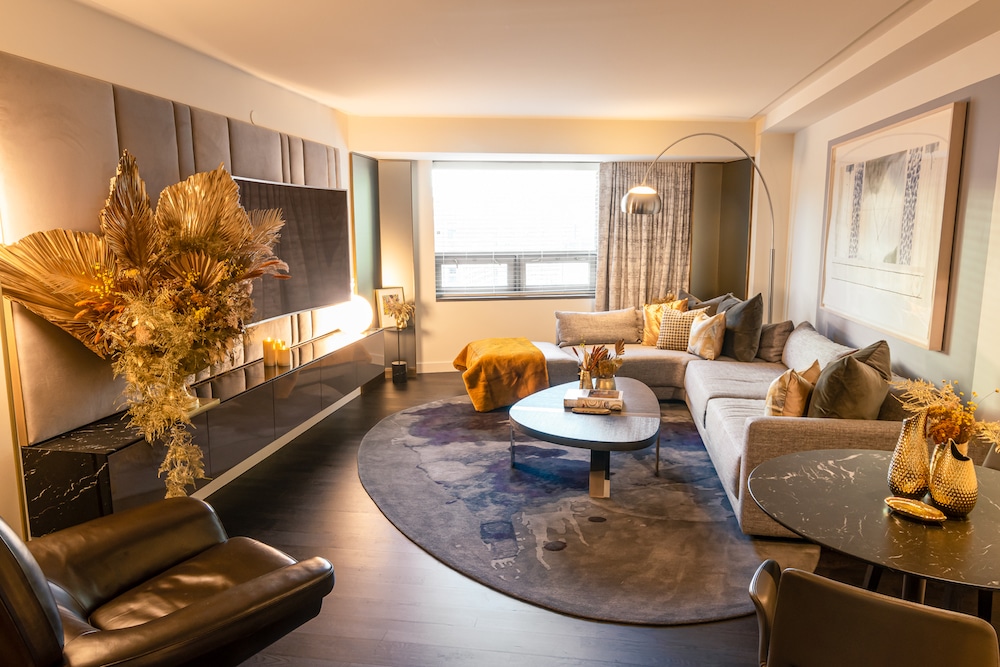 The suite was created in partnership with Hall des Lumières, Manhattan's "new permanent cultural destination for digital art," where the immersive digital exhibit titled Gustav Klimt: Gold in Motion is currently running through March 31. Similar to the popular Van Gogh and Monet traveling exhibits that have no doubt crossed your Instagram feed in the past few years, Gustav Klimt: Gold in Motion offers guests the chance to become part of the art as they stroll through floor-to-ceiling digital projections of some of the artist's most iconic works. It has been called "a thematic journey through the golden, sensuous, and revolutionary art of the Viennese painter." The exhibit was created exclusively for Hall des Lumières by an artistic team led by Culturespaces Digital's Gianfranco Iannuzzi.
View this post on Instagram
Conrad New York Downtown guests staying in the Gold in Motion Suite will be gifted a Hall des Lumières welcome amenity and a pair of tickets to Gustav Klimt: Gold in Motion.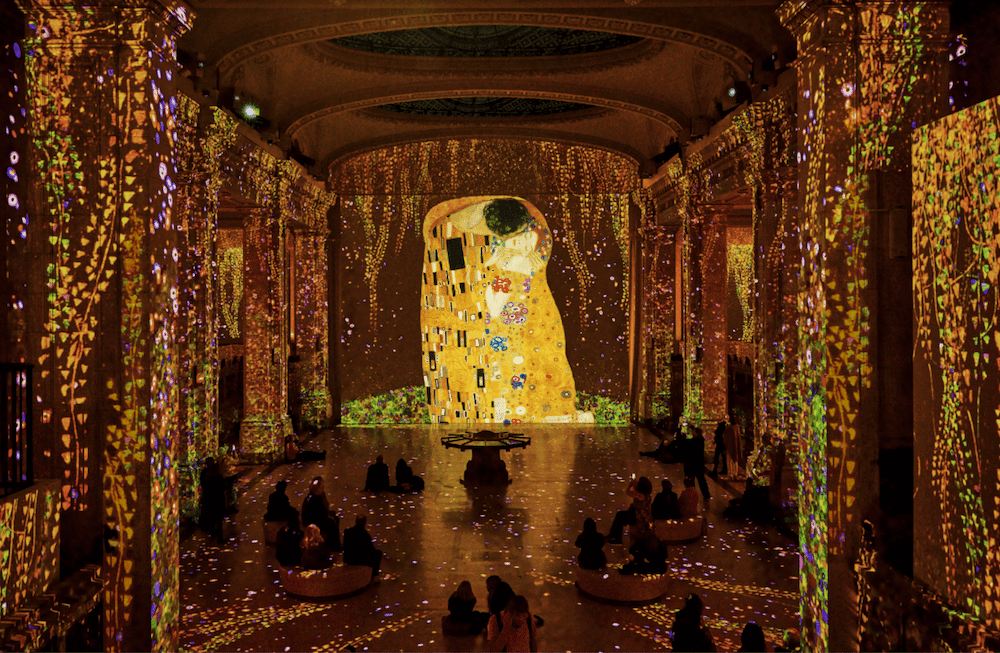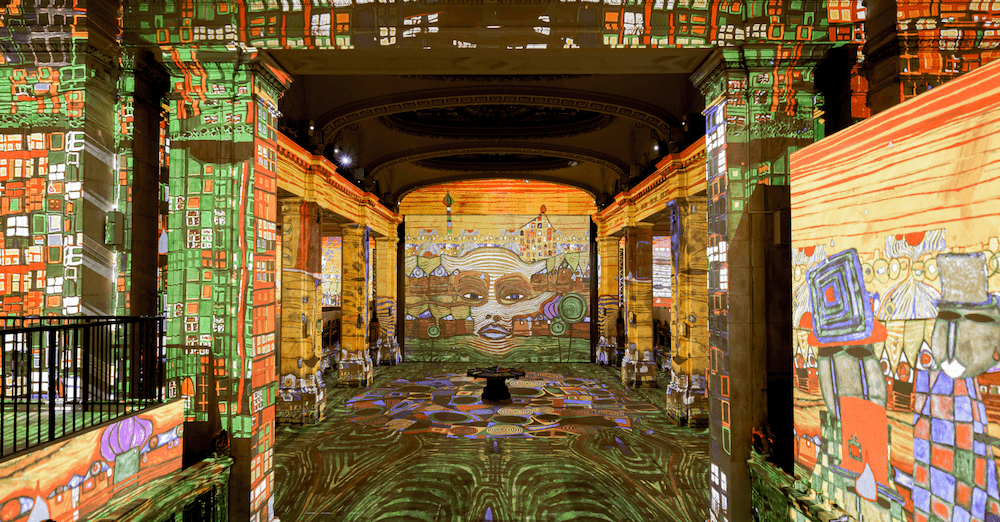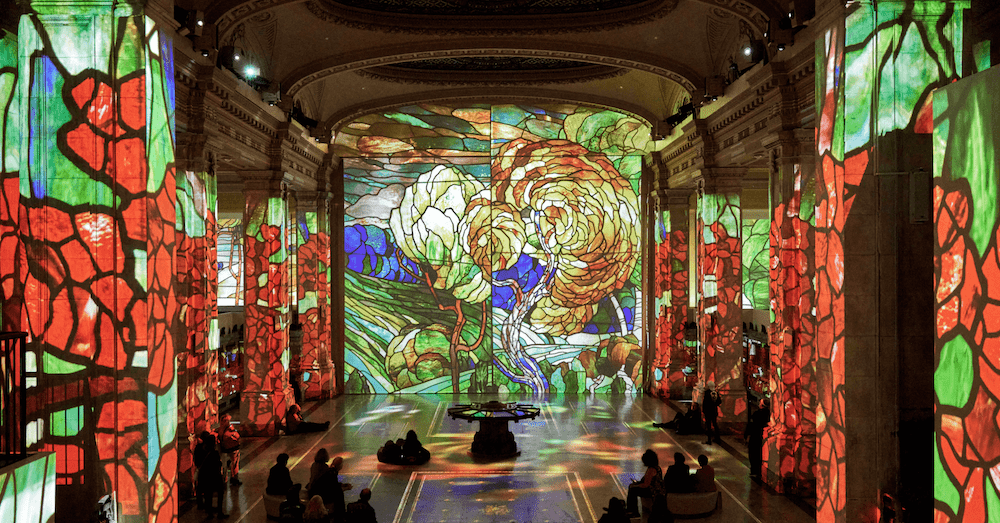 All hotel guests can also celebrate with The Gold Kiss, a Klimt-inspired specialty cocktail comprising a well-balanced mix of bourbon and acidity from lemon and bitters with the sweetness of simple syrup. The Gold Kiss can be enjoyed in the comfort of your guest suite or downstairs at the hotel's ATRIO Wine Bar and Restaurant.
The Gold in Motion Suite will transform back into the hotel's chic downtown penthouse after March 31, but art and culture are in motion year-round at Conrad New York Downtown. The 463-suite luxury hotel is less than ten minutes from the city's most iconic attractions, including One World Trade Observatory, Tribeca, Greenwich Village, SoHo, and Wall Street. Art is prevalent throughout the hotel, with more than two thousand unique pieces of contemporary artwork throughout its guest suites and common areas, including a ten-story installation in the lobby. The impressive collection is inspired by the public art found tucked in many corners of Battery Park City, where the hotel is situated on the Hudson River. Guests will also find panoramic views of the river and the Statue of Liberty from the seasonal Loopy Doopy Rooftop Bar (May through October), where they can sip creative cocktails while enjoying the work of art that is New York City from above.
View this post on Instagram
Guests are encouraged to visit Hall des Lumières anytime, as new digital exhibits are in continual rotation there throughout the year. Set in the former Emigrant Industrial Savings Bank just a handful of blocks from Conrad New York Downtown, the museum's beaux-arts landmark building is teeming with new life thanks to an array of unforgettable immersive experiences.
Visit

HallDesLumieres.com to see what's on at the museum and to buy tickets.
---