Cinderella – A Northwest Florida Ballet
---
February 29, 2016
Ballet Flats and a pair of glass slippers
A wicked stepmother, two evil step sisters, one charming prince, a pair of glass slippers, and dancing ballet flats on the stage of the Mattie Kelly Arts Center at Northwest Florida State College make for the perfect ballet showing of the classic fairytale, Cinderella! Yes, the Northwest Florida Ballet is returning on Saturday, March 5 at 7:30 p.m., and we could not be more excited to attend as the show's presenting sponsor.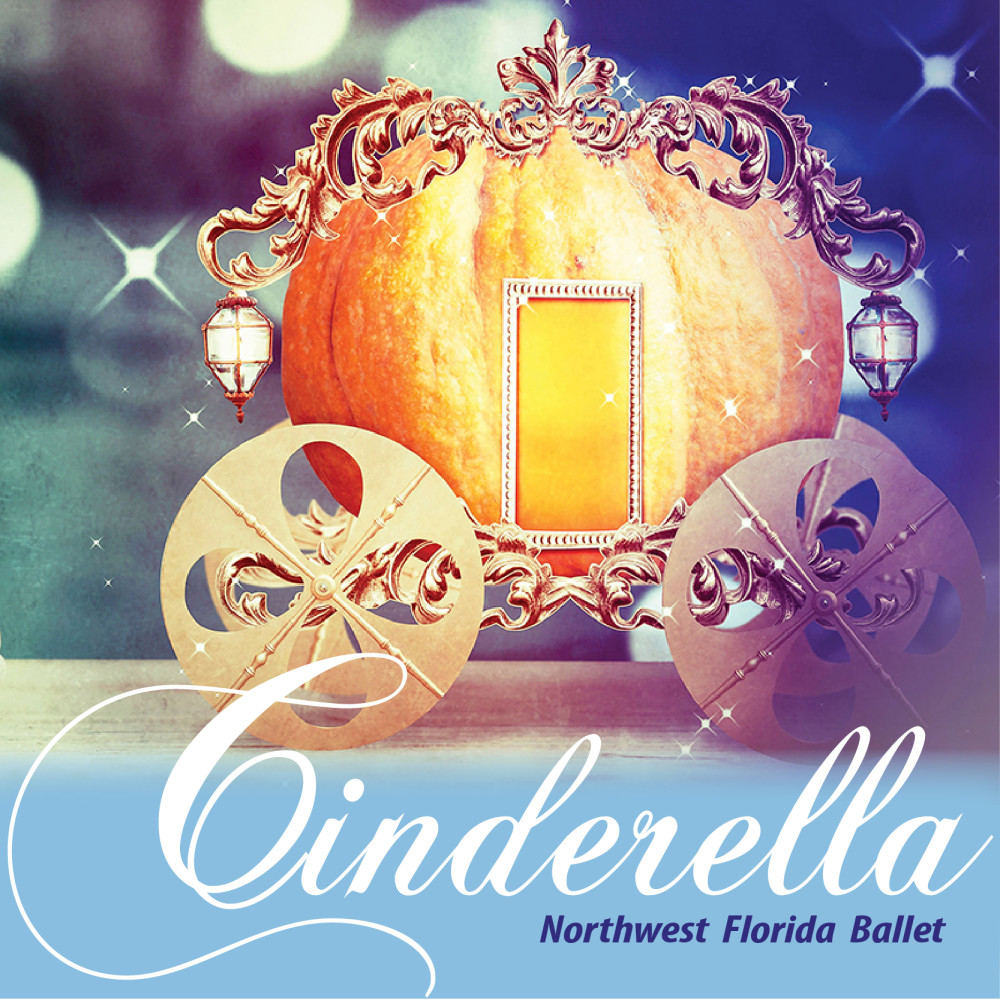 You can expect nothing but the best, as the ballet will feature the works of acclaimed Northwest Florida Ballet artistic director and choreographer, Todd Eric Allen, and the charismatic music of Serge Prokofiev. Maestro Demetrius Fuller and the Sinfonia Gulf Coast orchestra will accompany the ballet live for the performance.
Although there are many versions of the story in different cultures around the world, this timeless rags-to-riches tale of a young girl's journey through struggle and heartbreak to happily ever after has charmed audiences of all ages for many years. In fact, in 1948, Sir Fredrick Aston started the first staging of Cinderella as a ballet for Sadler's Wells Ballet of London. After that, it quickly became known as a classic.
"Arguably one of the most beloved fairytales of all time, Cinderella doesn't speak only to children," Allen explains, sharing his excitement for the upcoming performances. "There's a part of her story that touches people of all ages. Although we find Walt Disney's animated classic and last year's feature-film versions the most familiar, Cinderella's origins can be traced back to ninth-century A.D. Chinese folklore that praised the virtues and loveliness of women with tiny feet."
Prepare to fall in love with the enchanted spell of the story told, the characters within, the spectacular music by Sinfonia Gulf Coast, and the graceful dancing by the Northwest Florida Ballet as they present Cinderella March 5 and 6, 2016. Tickets are available for purchase online at nfballet.org, or by calling (850) 664-7787. Don't miss it!
---