C'est la VIE – Valentine's Edition 2017
---
January 27, 2017
VIE my Valentine!
Dubbed a "Hallmark Holiday," Valentine's Day tends to stir up mixed feelings each year. Sure, some can say we don't need a holiday to prove our love for a significant other, but with all the chaos in the world and stress of everyday life, we say why not spread joy? Celebrate with some positive vibes, and add a little more love in your lives by finding showing others how much you care!
Don't make Valentine's Day just about a romantic companion, it can also be more about being loved and loving in return. That special someone in your life can be a friend, sister, brother, parent, or just someone who might need a little gesture to brighten their day.
Embrace the spirit and meaning of the holiday and share the love this February—and if you're looking to surprise them with something sweet and unexpected, we've got a list of items to enjoy from our C'est la VIE Valentine's Day Gift Guide, including something for the little ones in your life!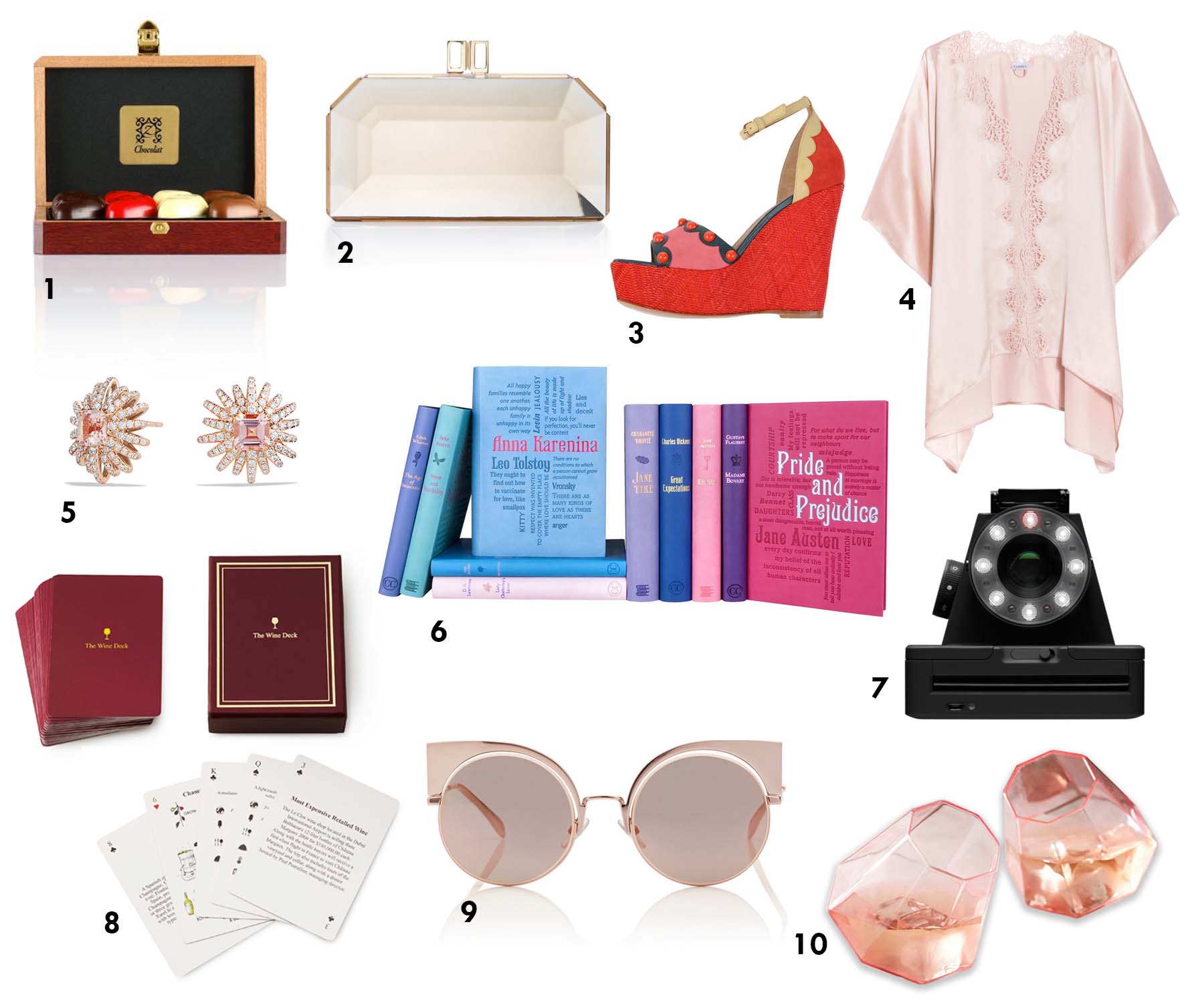 WHAT WOMEN WANT:
1. Romantic Sapphire, 91.99€ : ZChocolat; 2. Judith Leiber Couture Faceted Clutch, $1,495: Moda Operandi; 3. M Missoni Sandals, $225: Yoox;  4. La Perla Petite Macrame Short Robe, $1,001: BySymphony;  5. Starburst Earrings with Morganite and Diamonds in 18K Rose Gold, $7,500: David Yurman;  6. Juniper Books Fall in Love Collection, $150: Juniper Books;  7. I-1 Analog Instant Camera, $349: The Impossible Project;  8. Wine Lover's Card Deck, $15.95: Uncommon Goods;  9. Fendi Eyeshine Cat-Eye Sunglasses, $555: Barneys New York;  10. Drink A Diamond Glass Set, $29: Urban Outfitters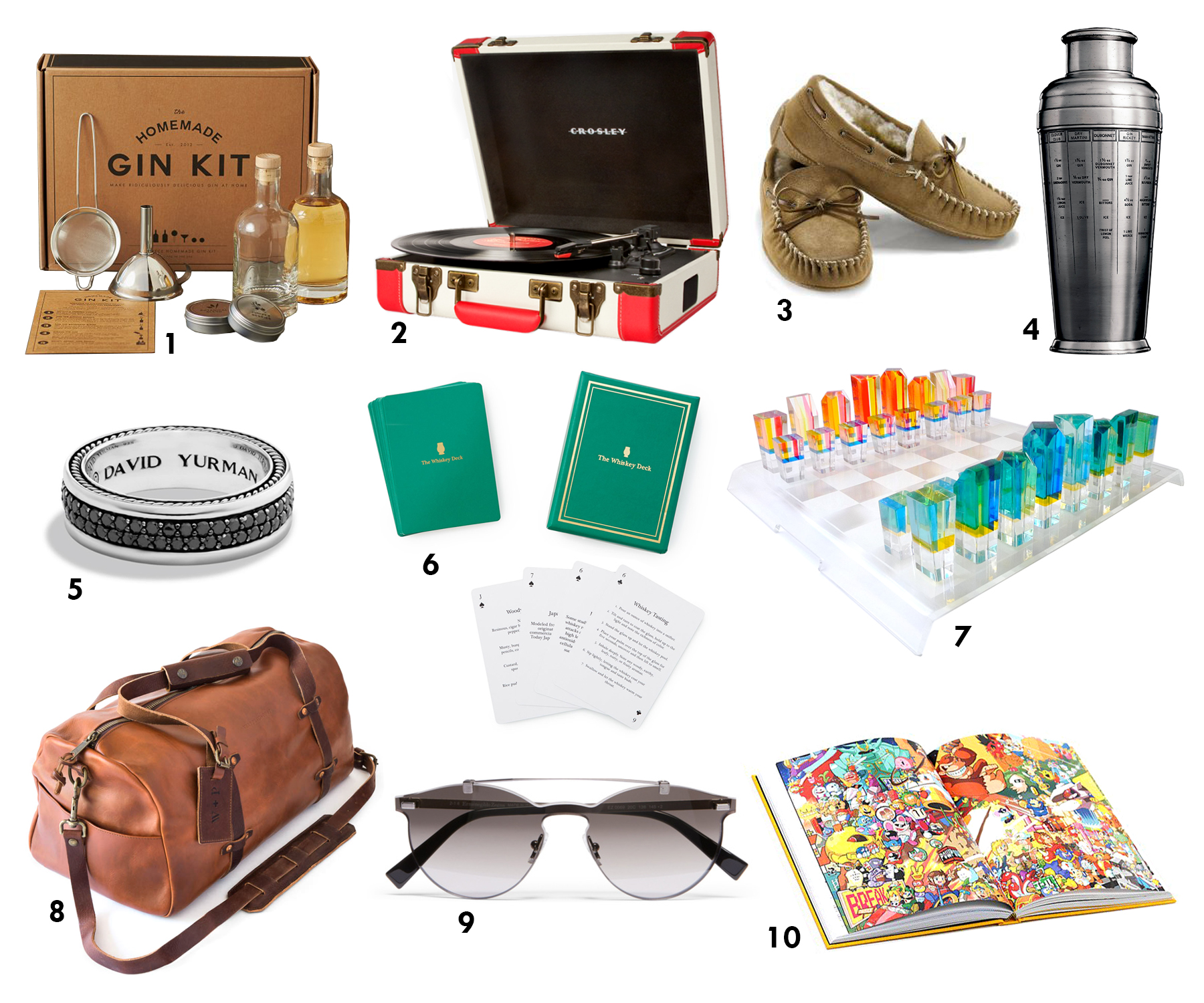 GENTLEMEN PREFER:
1. The Homemade Gin Kit, $54.95: Williams Sonoma; 2. Crosley Radio Executive USB Turntable, $109.95: Crosley; 3. Florsheim Stormy Night, $89: Florsheim;  4. Vintage Hotel Recipe Cocktail Shaker, $58: Restoration Hardware;  5. David Yurman Streamline Two-Row Band Ring with Black Diamonds, $1,950: NeimanMarcus;  6. Whiskey Wisdom Card Deck, 15.95: Uncommon Goods;  7. Vasa Hollis Jones Modernist Lucite Chess Set, $6,750: 1st Dibs;  8. The Weekender, $350: Whipping + Post;  9. Shiny Silver Sunglasses, $385: Zegna;  10. Everyday is Play by Matthew Kenyon, $599: Amazon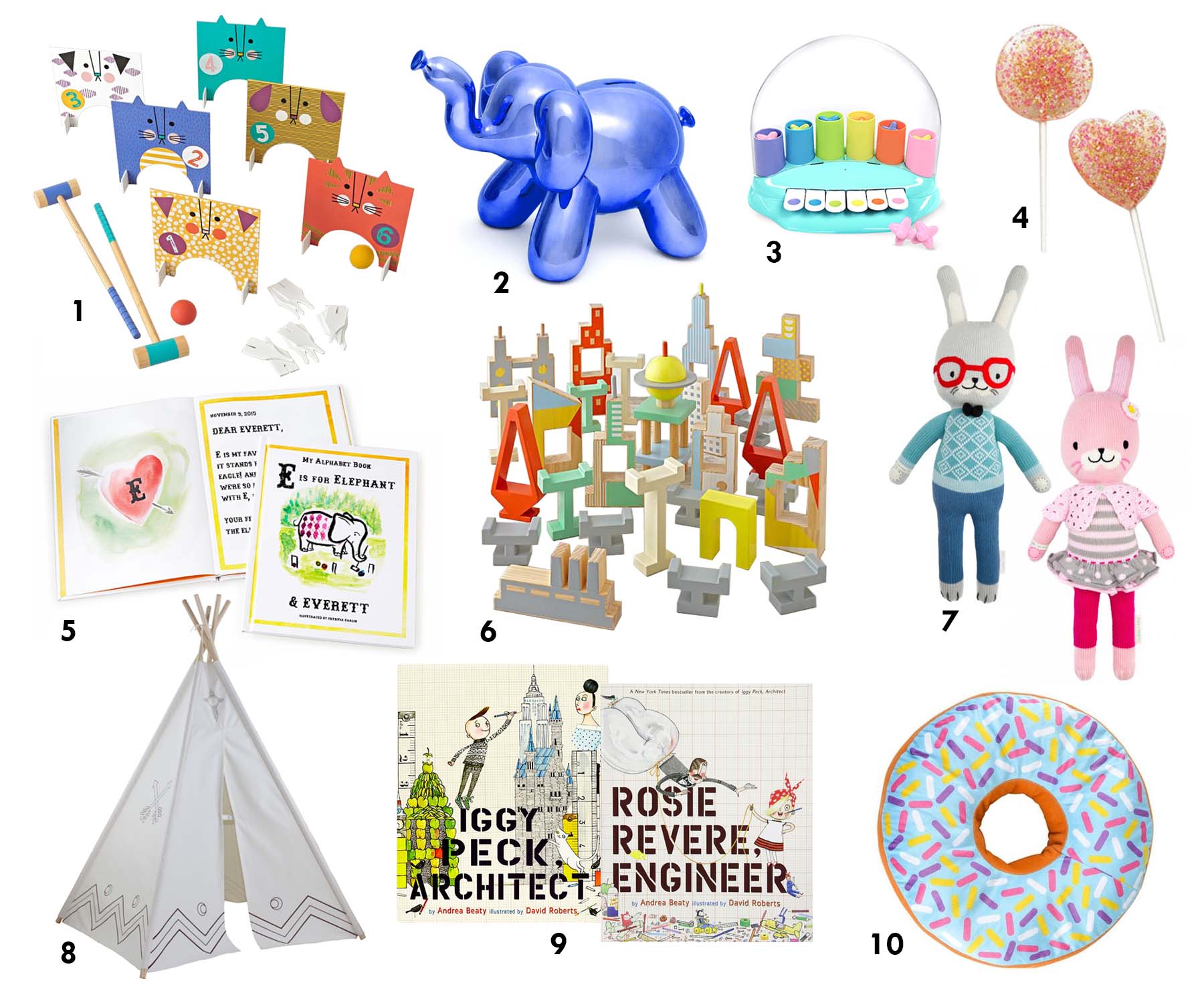 FOR THE LITTLE ONE:
1. Indoor/Outdoor Pet Croquet, $59: Land of Nod;  2. Elephant Balloon Money Bank, $59.95: Made By Humans 2;  3. Pop! Pop! Piano, $28: MoMa Store;  4. Sweet Caroline Confection Sparkle Lollipops;  5. Personalized My Alphabet Book, $38: Uncommon Goods;  6. Metro Line City Set, $149: Land of the Nod;  7. cuddle + kind Doll, $45: cuddle + kind;  8. Carmen Teepee by Zoomie Kids, $115.99: Wayfair;  9. Rosie Revere Engineer or Iggy Peck Architect by Andrea Beaty: $16.95: Books-A-Million;  10. Plush Donut Pillow, $18: Fun Rooms for Kids
So get in the spirit of dear ole' Saint Valentine and fall in love with love, because there can never be too much of it.
---