C'est la VIE Holiday Gift Guide: Local Edition
---
December 17, 2016
Find your holiday spirit around town!
It's down to the wire to get your holiday gifts for everyone. With work deadlines quickly approaching as everyone is trying to wrap up projects before the holidays, why use an abundance of time and energy walking from store to store looking for a holiday gift? At this point in the game, it's important to have a plan! Skip the hassle of countless hours on the internet finding the perfect gift and paying extra just to make sure it ships on time. Shop locally!
Our Northwest Florida readers can use our C'est la VIE Holiday Gift Guide: Local Edition to find the perfect holiday gift for everyone!
We will begin with ladies first!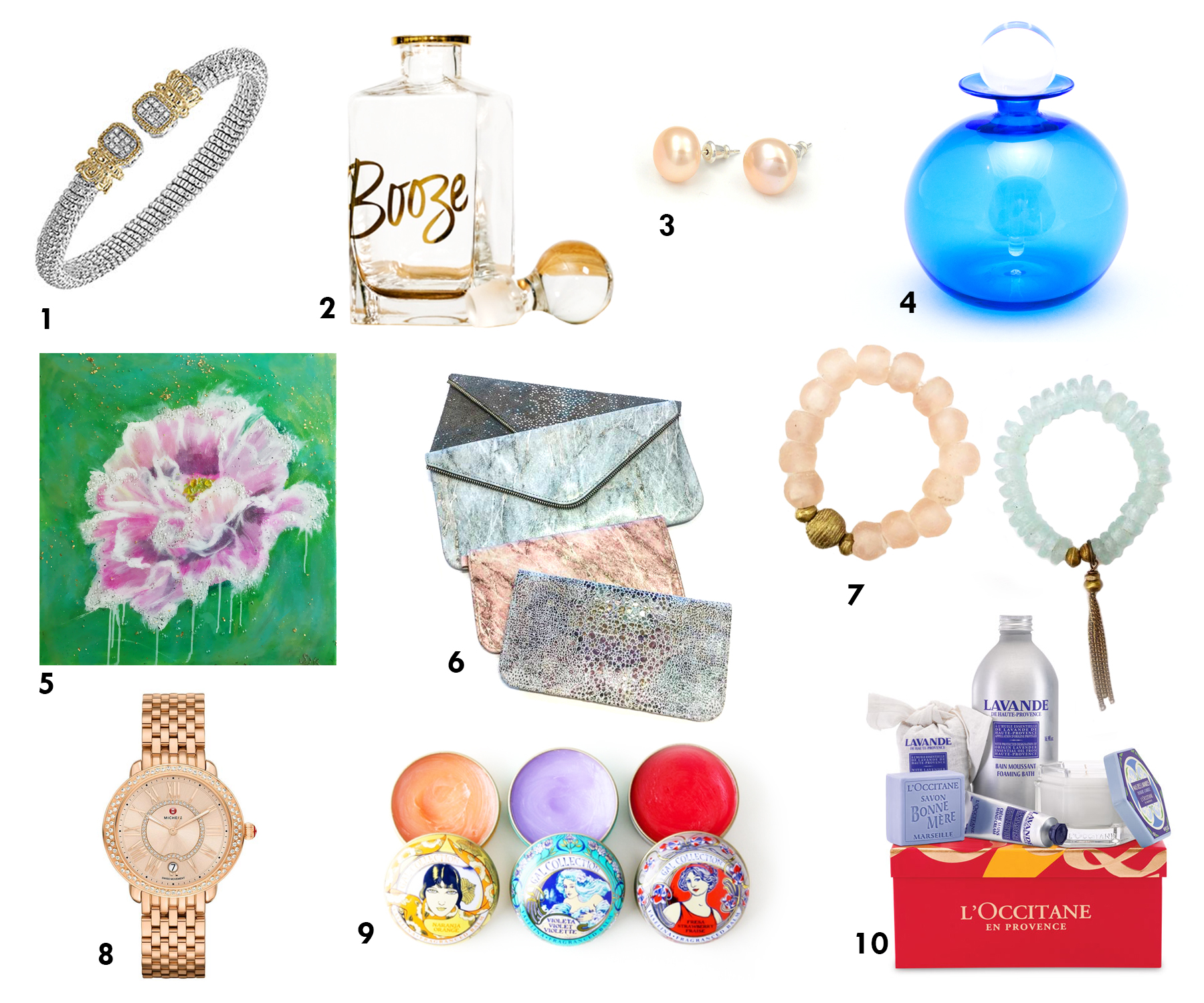 What Women Want:
1. Vahan Two-Tone Bangle: Destin Jewelers;   2. Booze Decanter, $54: Fab'rik;   3. Coastal Petite Freshwater Pearl Stud Earrings Blush, $125: Wendy Mignot;   4. Cobalt Bobble Perfume Bottle, $65.00: Fusion Art Glass;   7. Sharon Kator I Love Pink Peonies Glass Painting, $800: Quincy Avenue Art & Things   6. Coastal Road American-made Embossed Leather Clutches, $93-125: Alys Shoppe;  7. The Salty Sparrow Recycled African Glass Bracelet, $58 each: Mercantile;   8. Michele Rose Gold-Tone Serein 16 Diamond Dial Watch Head, $2,195: Reeds Jewelers;   9. Gal Collection Lip Balm, $9 each: The Art of Simple;   10. Aromatic Lavender Gift Set, $72: L'Occitane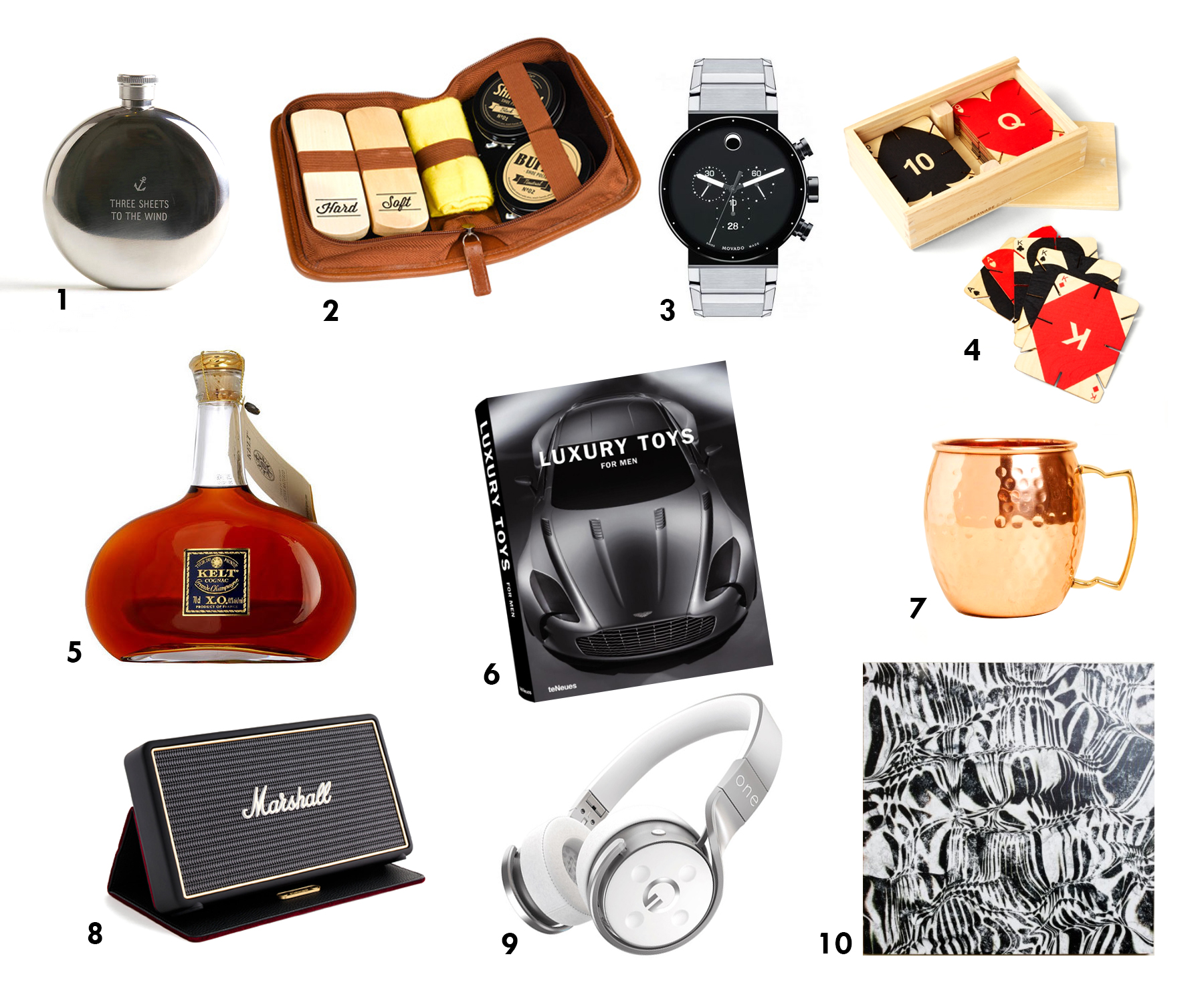 Gentlemen Prefer:
1. Three Sheets to the Wind Flask, $40: The Art of Simple; 2. Shoe Shine Kit, $23: August + Brill; 3. Men's Movado Sapphire Synergy Watch, $2,295: Reeds Jewelers;   4. Plywood Playing Cards, $28: Tommy Bahama;   5. Kelt Cognac XO 750ML, $169.99, Chans Wine World;   6. Luxury Toys for Men, $125: Sundog Books;   7. Hammered Copper Mug, $19.95 each: Earthbound Trading Co;   8. Marshall® Stockwell Speaker, $249.95: J.Crew;   9. Muzik One Wireless HD Smart Headphones, $299.99: Brooks Brothers;    10. Black and White Canvas Art, $49.95: Earthbound Trading Co
---