Caliza Restaurant's Summertime Favorites
---
June 11, 2019
Summertime in Northwest Florida calls for relaxing, refreshing meals taken outdoors on warm terraces, or in this case—by the beautiful pool at Caliza Restaurant in Alys Beach!
Executive Chef Drew Dzejak of Caliza shares his favorite things about the season and one of his most delicious summer seafood recipes:
VIE: What do you love about summer in Florida?
Chef Drew Dzejak: Taking the kids to the beach and cold-water springs.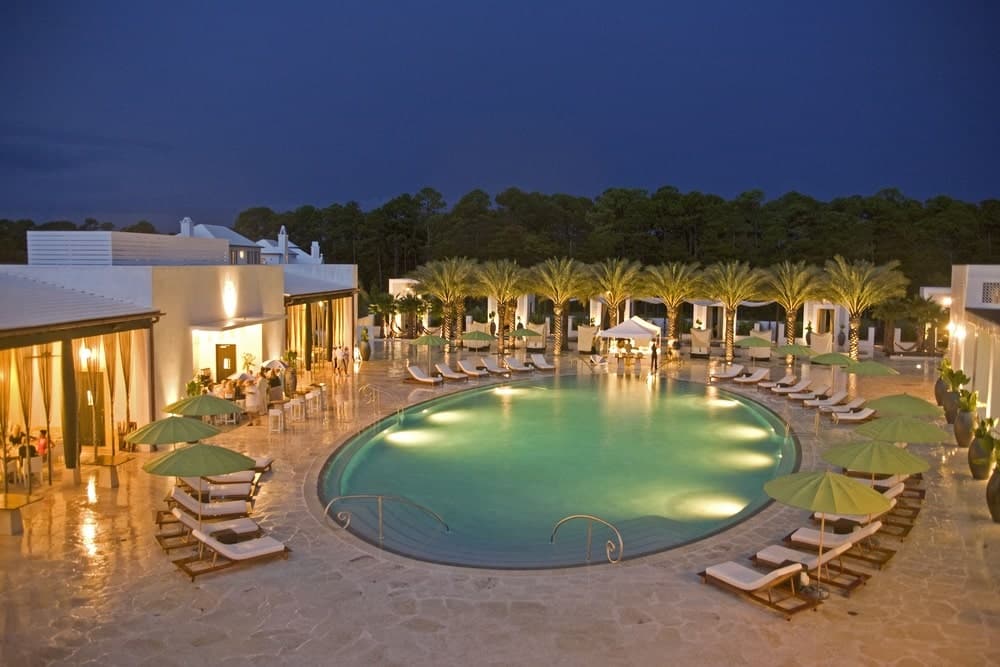 VIE: When is the best time of the week to book a dinner at Caliza in the summer?
Chef: Fridays—our farm truck shows up that day with all of the fresh goodies from the local farms.
VIE: What ingredients do you enjoy using most in the summer?
Chef: Fresh summer corn: it's sweet enough to eat raw, great for soups and salads or to fill pasta, make corn maque choux, and can even be made into desserts!
VIE: What are some of your go-to summer beverages?
Chef: Sun-brewed sweet tea.
Thank you, Chef Dzejak, for sharing your picks with us, and for sharing this recipe that we can't wait to try at home this season!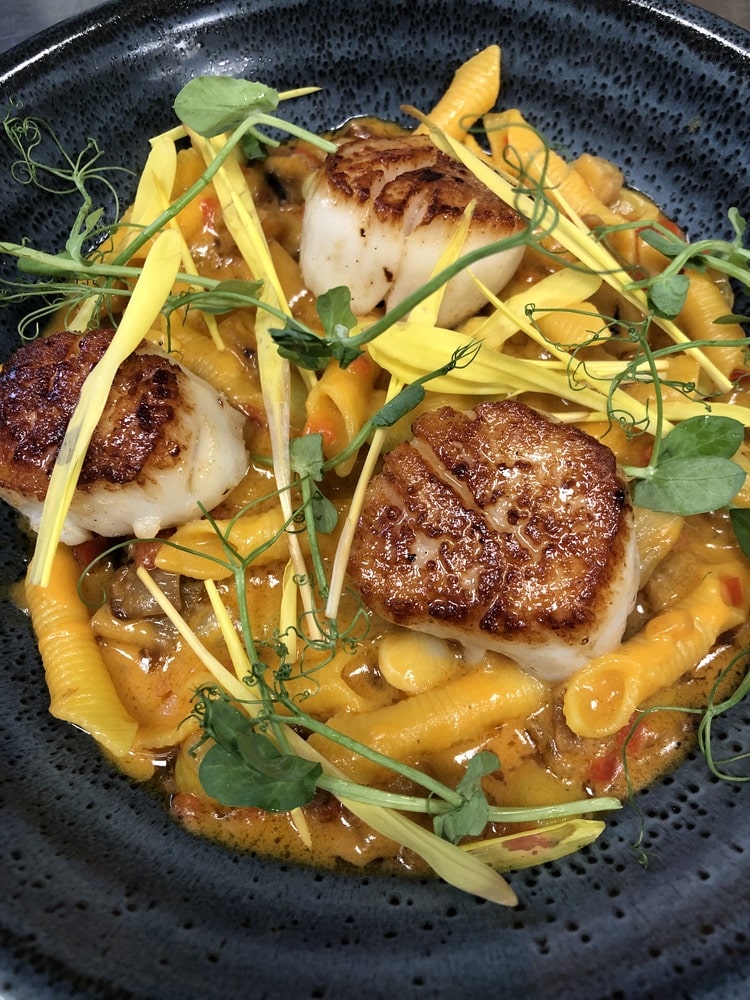 Seared Georges Bank Scallops
with Garganelli Pasta, Flagolet Beans, Roasted Fennel, and Corn Nage
By Chef Drew Djezak
Serves 4
Ingredients:
12 u-10 fresh dry pack Scallops
12oz dried or frozen Garganelli Pasta
1 C Fresh Flagolet Beans, blanched
2 Bulbs of Fennel
6 Ears of Corn, shaved
2 qt shrimp stock
2 Roma tomato, rough chop
6 garlic, sliced
4 Shallots, sliced
2 T Ginger, minced
¼ c chopped Lemongrass
Basil leaves, stem in all
butter
To Make the Nage:
In a large wide bottom pot, over medium heat, melt 3 tablespoons and add ginger, lemon grass, shallots, garlic. Sweat for 7-10 minutes until tender, but with no color. Add corn and Roma tomatoes and allow to cook for 5 minutes. Add shrimp stock and allow to simmer for 30 minutes and reduce by half.  Once reduce add 2 stems with leaves, wrap the pot with plastic and allow to steep for 30 minutes. After the 30 minutes, remove basil and blend in a blender adding 4 tbsp of butter while the mixer is going. Strain through fine chinos. Season with salt.
For the Roasted Fennel:
Pre heat oven to 375 degrees. Cut fennel bulbs in ½. Season with olive oil, salt and pepper. Roast for 20 minutes. Once cooled, diced into ½ inch squares.
To create the dish:
Bring a large pot of salted water to a boil. Heat two large sauté pans.

 

In one pan, melt 3 T butter and sauté the beans and fennel. Warm through and add corn nage. At the same time place pasta in the boiling water. Once the pasta floats (3-4 minutes) add to corn nage pan and cook for 2-3 minutes.
Working in batches on the other pan, season scallops with salt and pepper. Add 3 T butter to the hot sauté pan. Once the butter is light brown, add scallops. Cook 2 Minutes per side.
Divide the pasta and nage between 4 wide bowls and add 3 cooked scallops per bowl.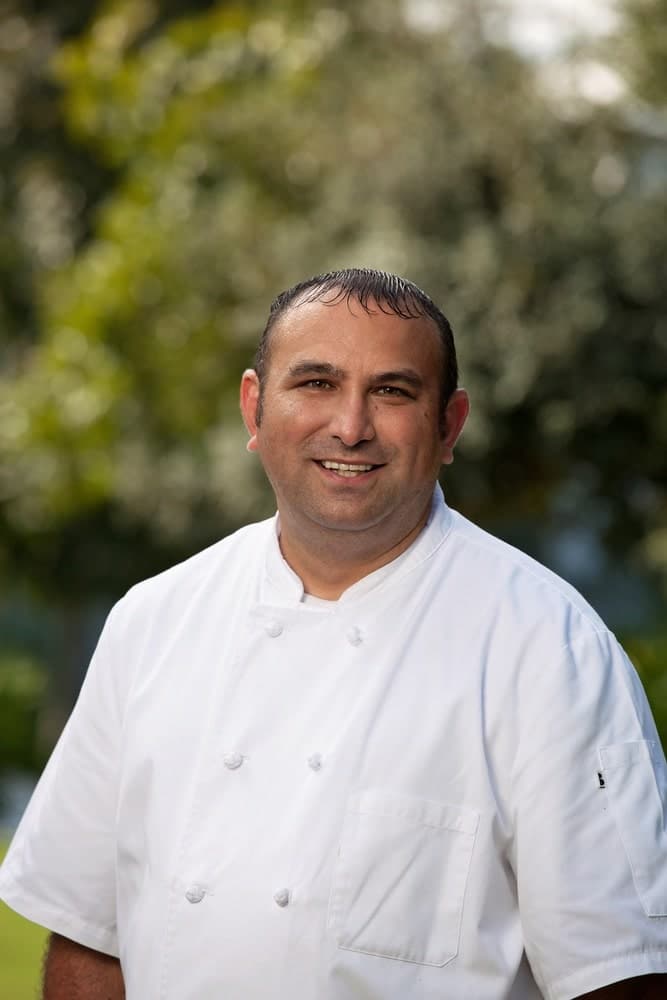 To learn more or book your reservation at Caliza Restaurant in Alys Beach, Florida, visit AlysBeach.com or CalizaRestaurant.com.
---