The Best Spring '18 Looks from New York Fashion Week
---
September 29, 2017
Bright lights and high fashion took over the Big Apple as the biannual New York Fashion Week stopped into town. The runway was fierce, the fashion was impeccable, and the designers brought their A-game as usual.
Check out the daily recap of our favorite shows and designers:
Wednesday, September 6, 2017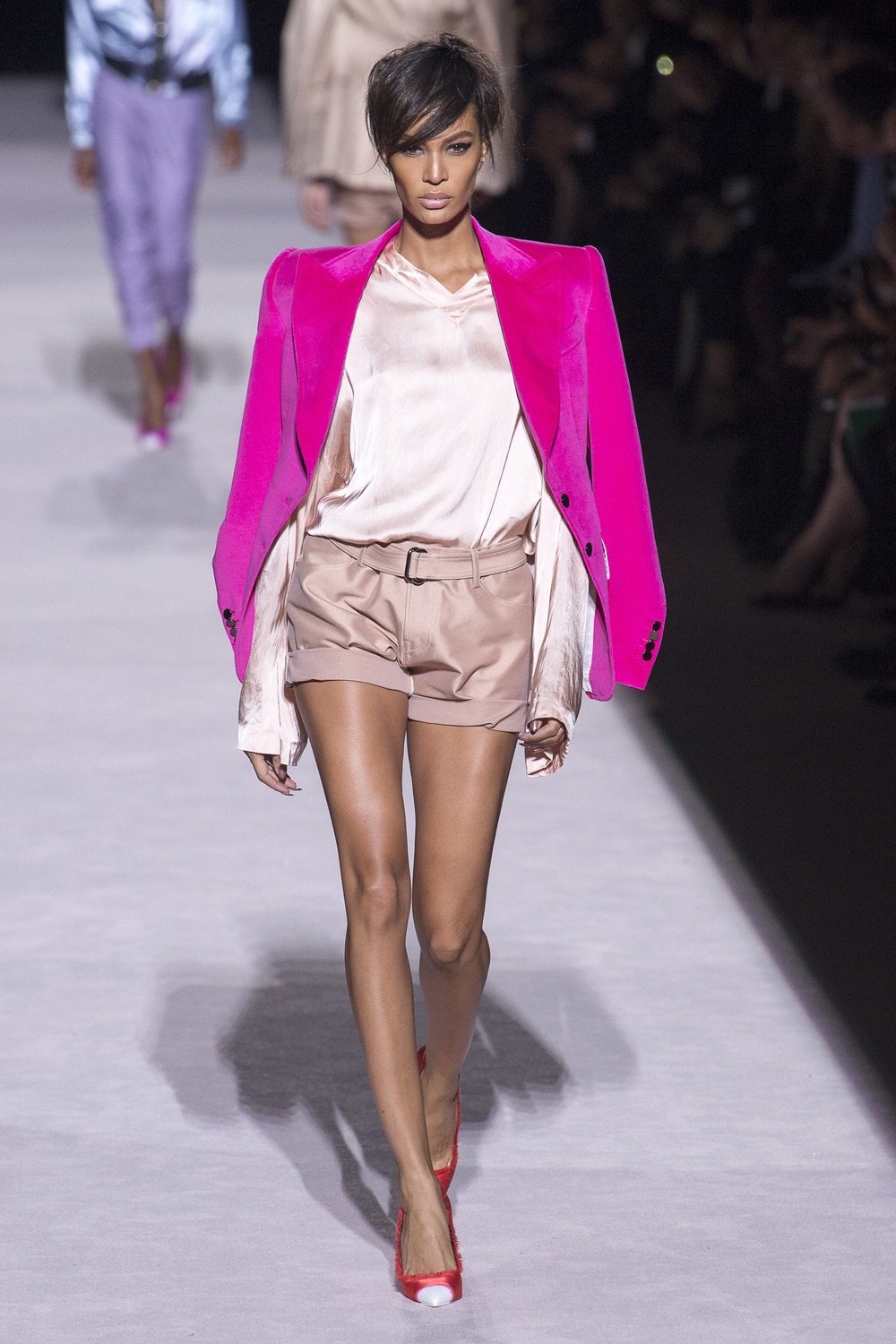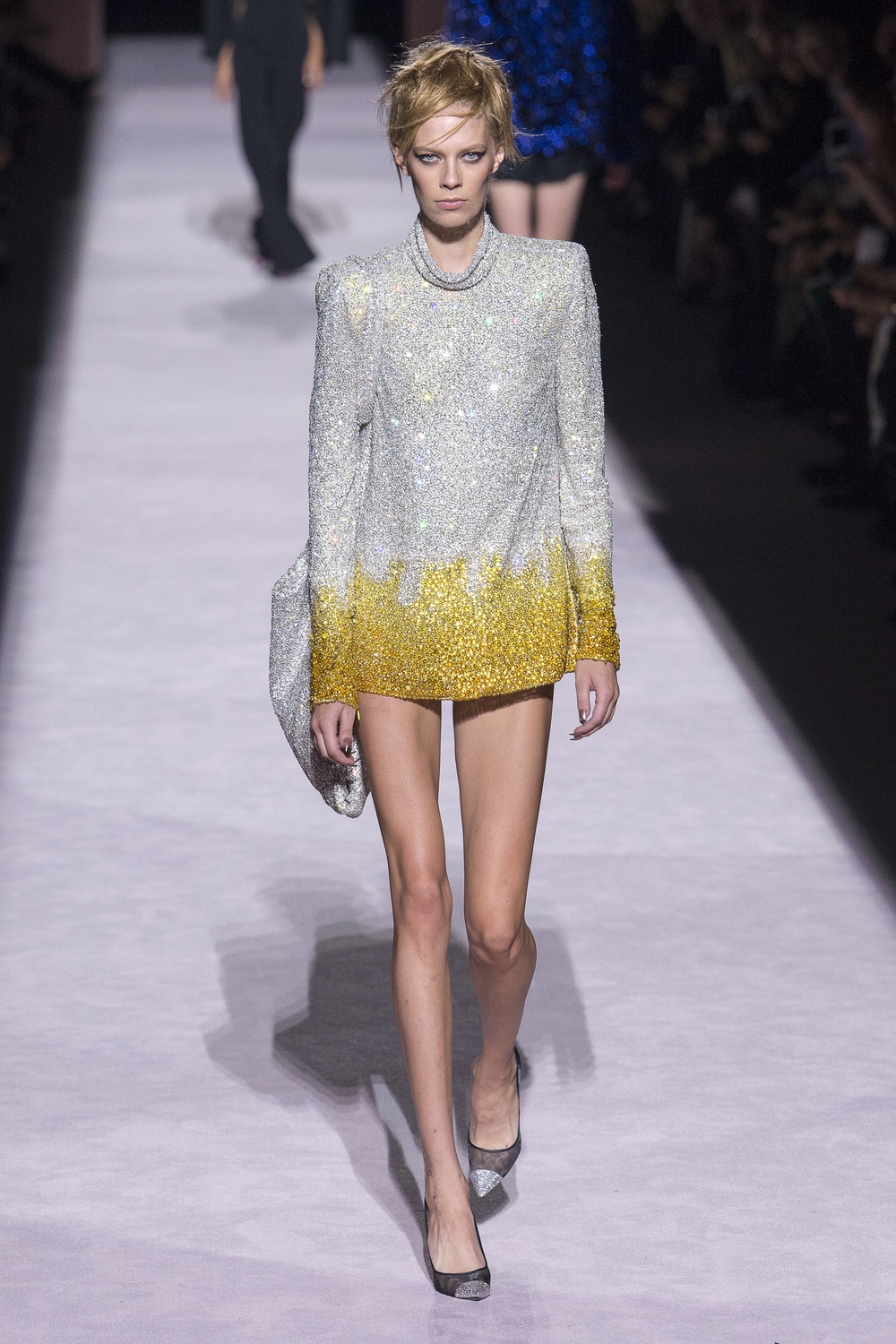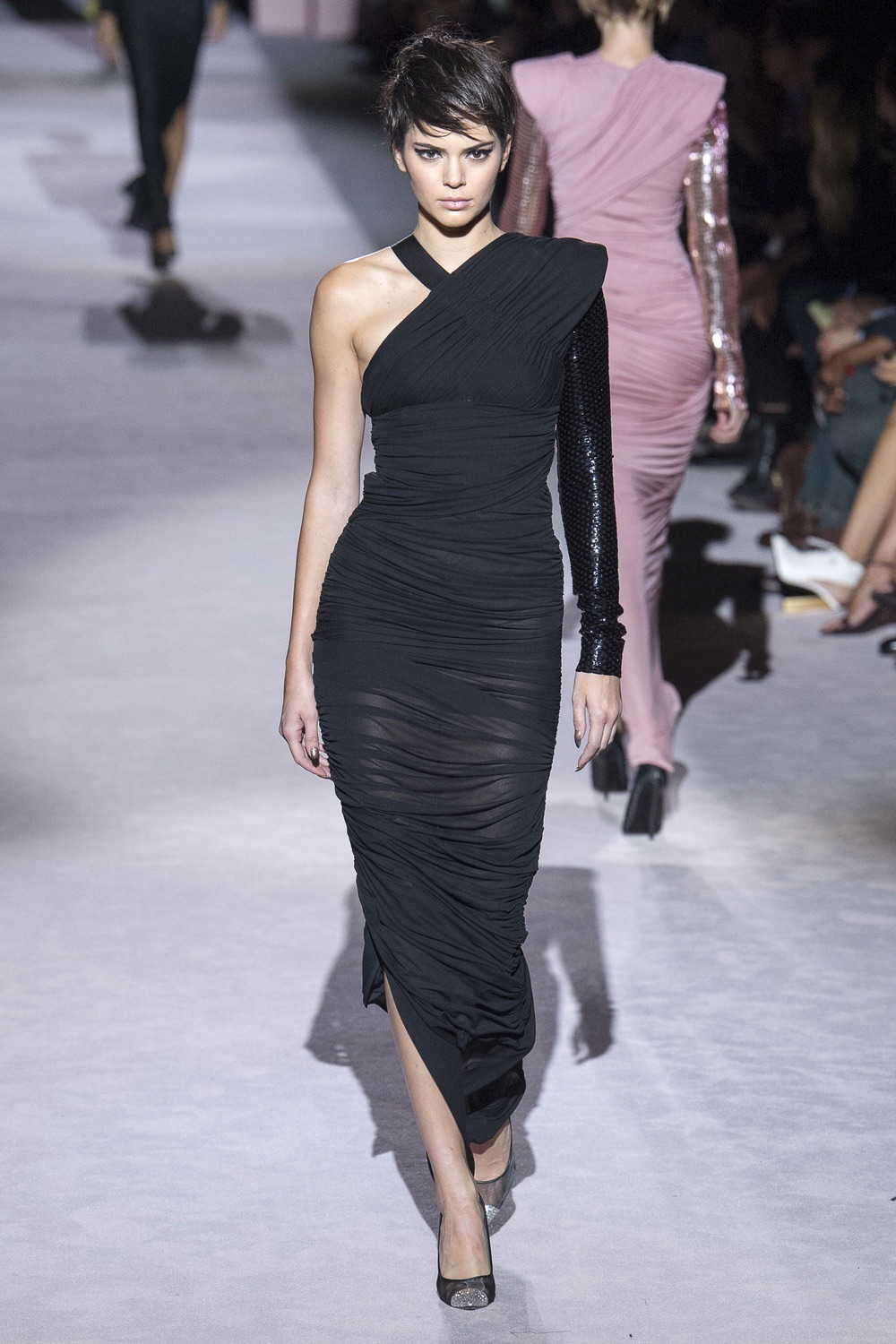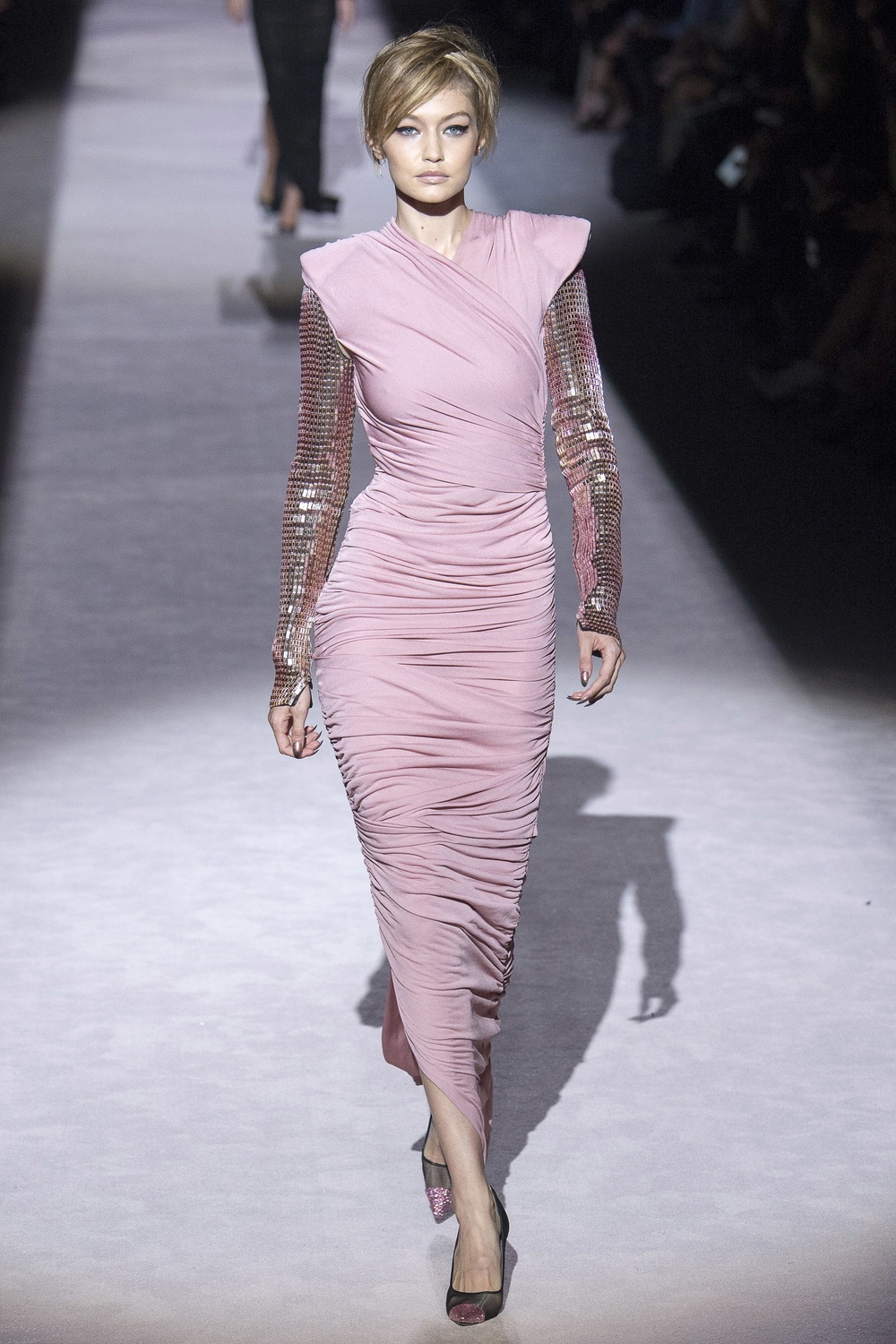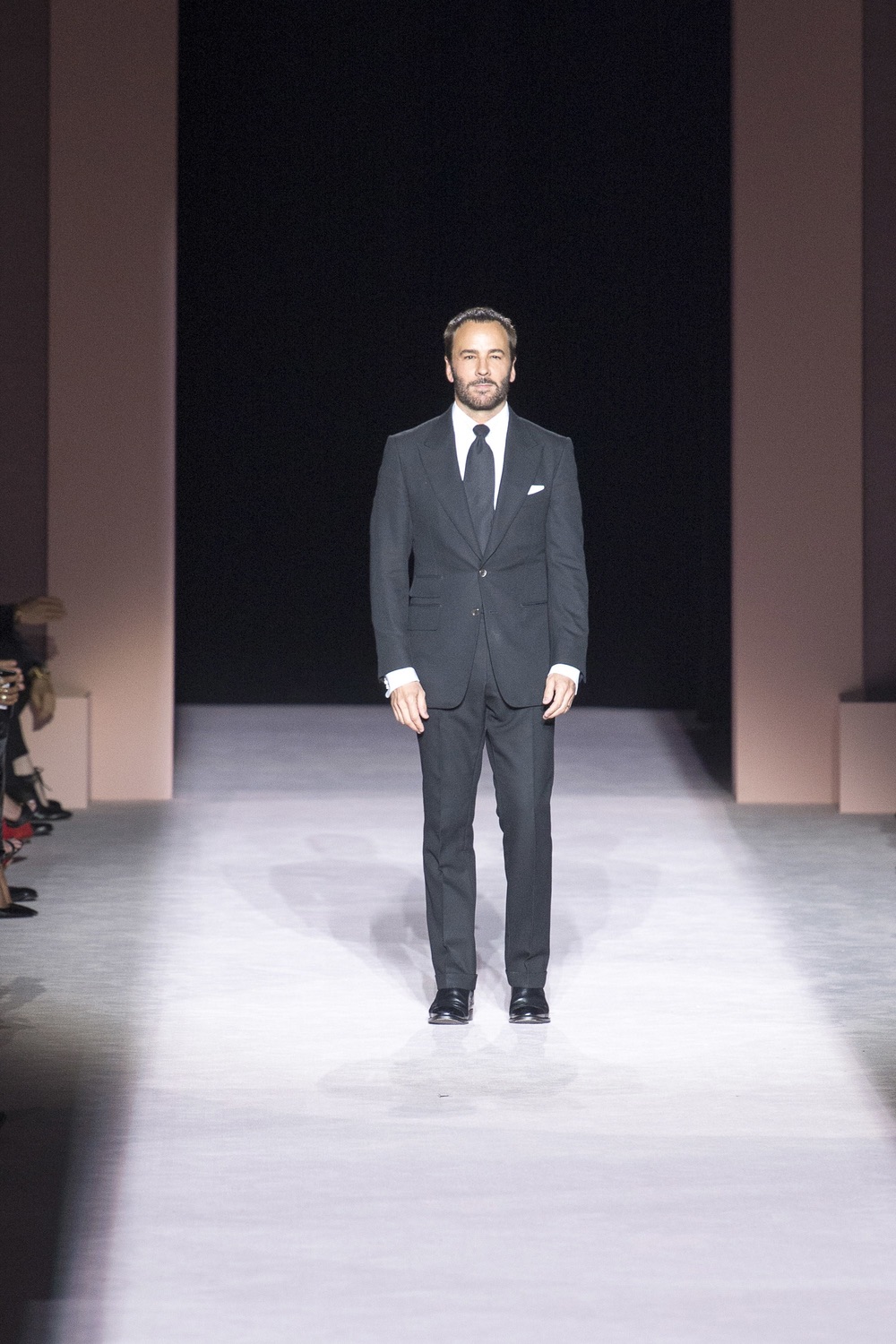 Tom Ford's show on the evening of Wednesday, September 6, kicked off an incredible runway season and set the bar high for the week ahead. The show was full of elegance and glamour. Ford set-up his runway at the Park Avenue Armory, and invitations were accompanied with a bottle of his latest fragrance, F—ing Fabulous.
Ford's color palette consisted of white and black with sprinkles of sapphire, lavender, shocking pink, and sienna. Pieces from the collection included daytime pantsuits, athletic wear, and some seriously glamorous gowns.
The show was absolutely fabulous and we expected nothing less.
Friday, September 8, 2017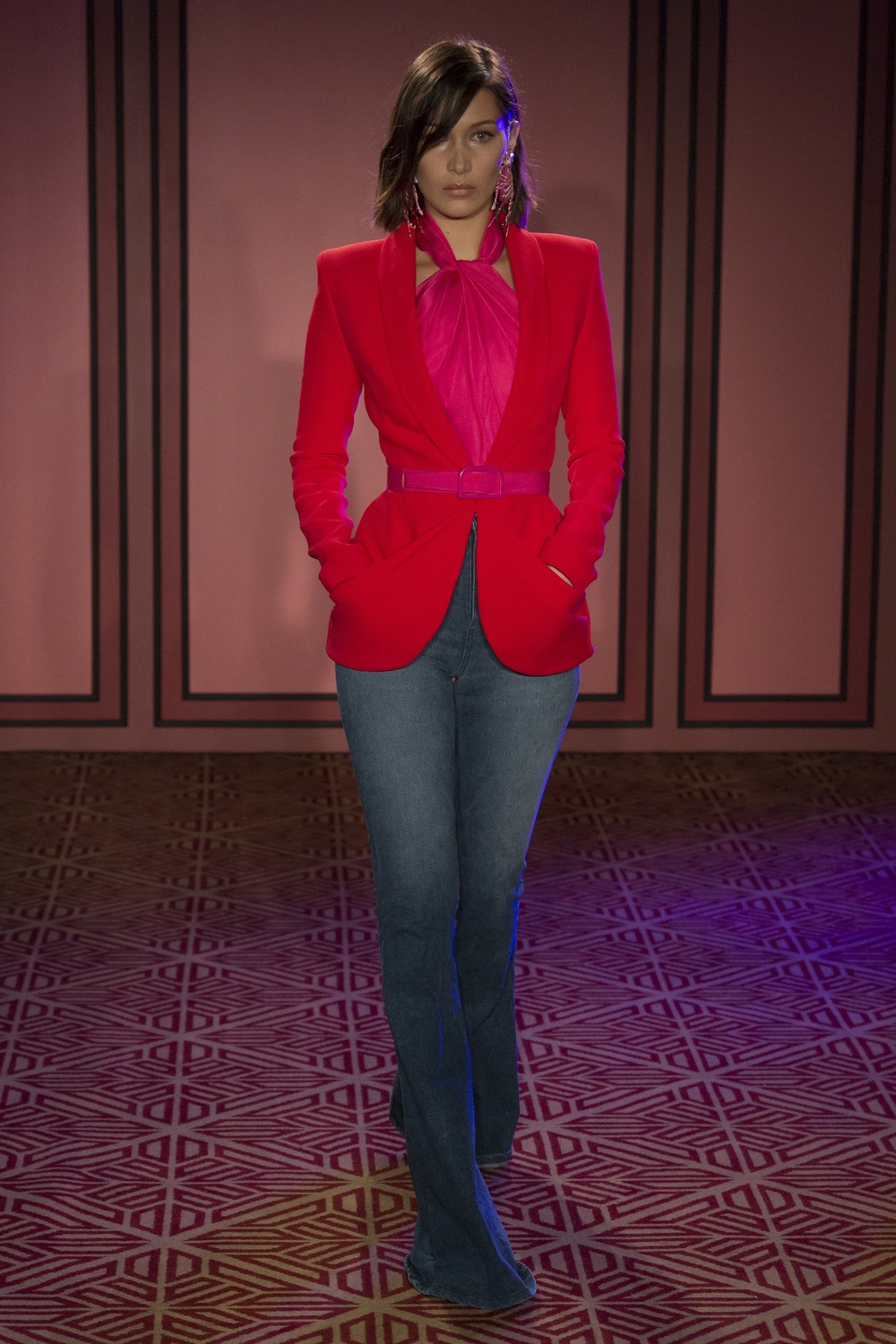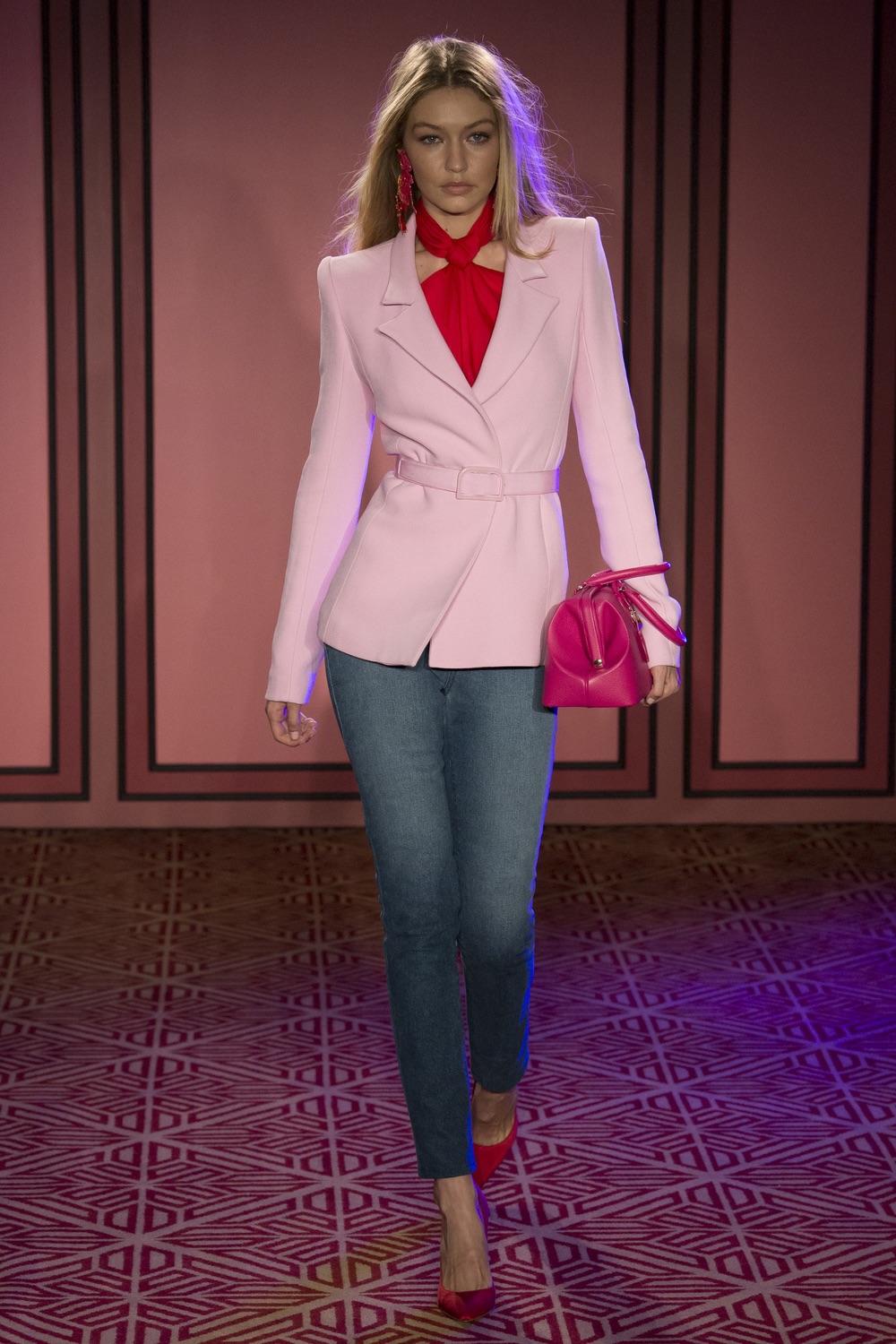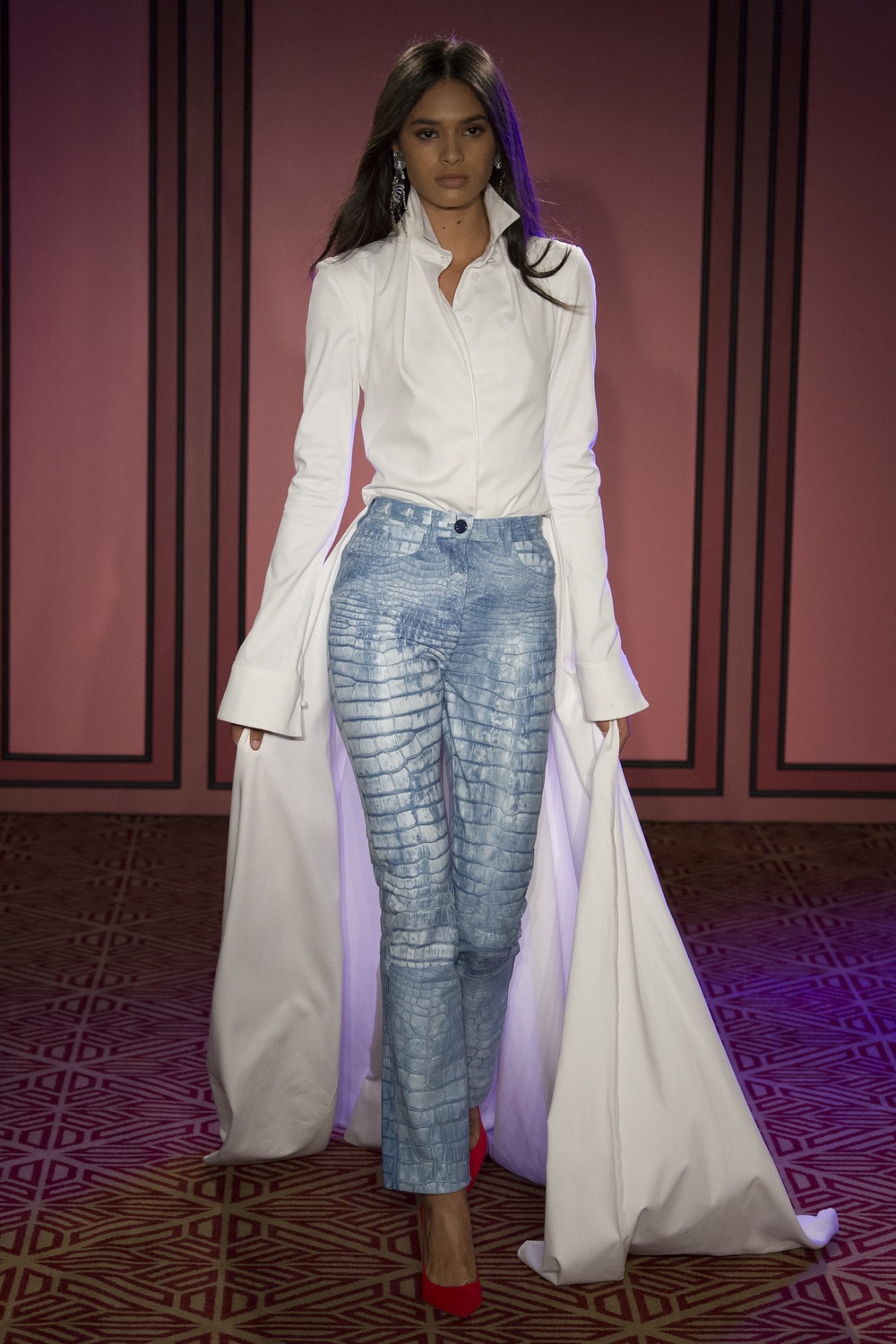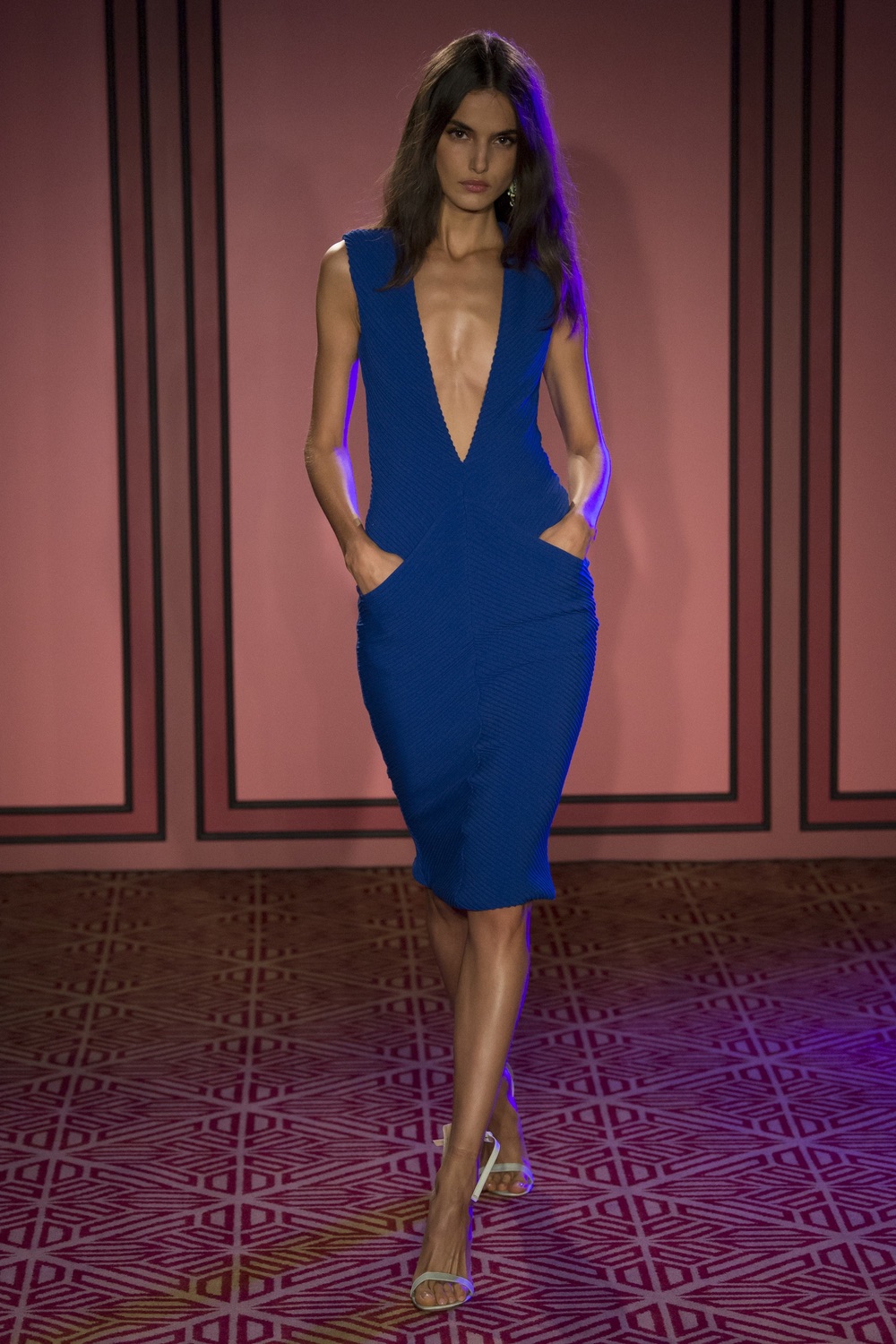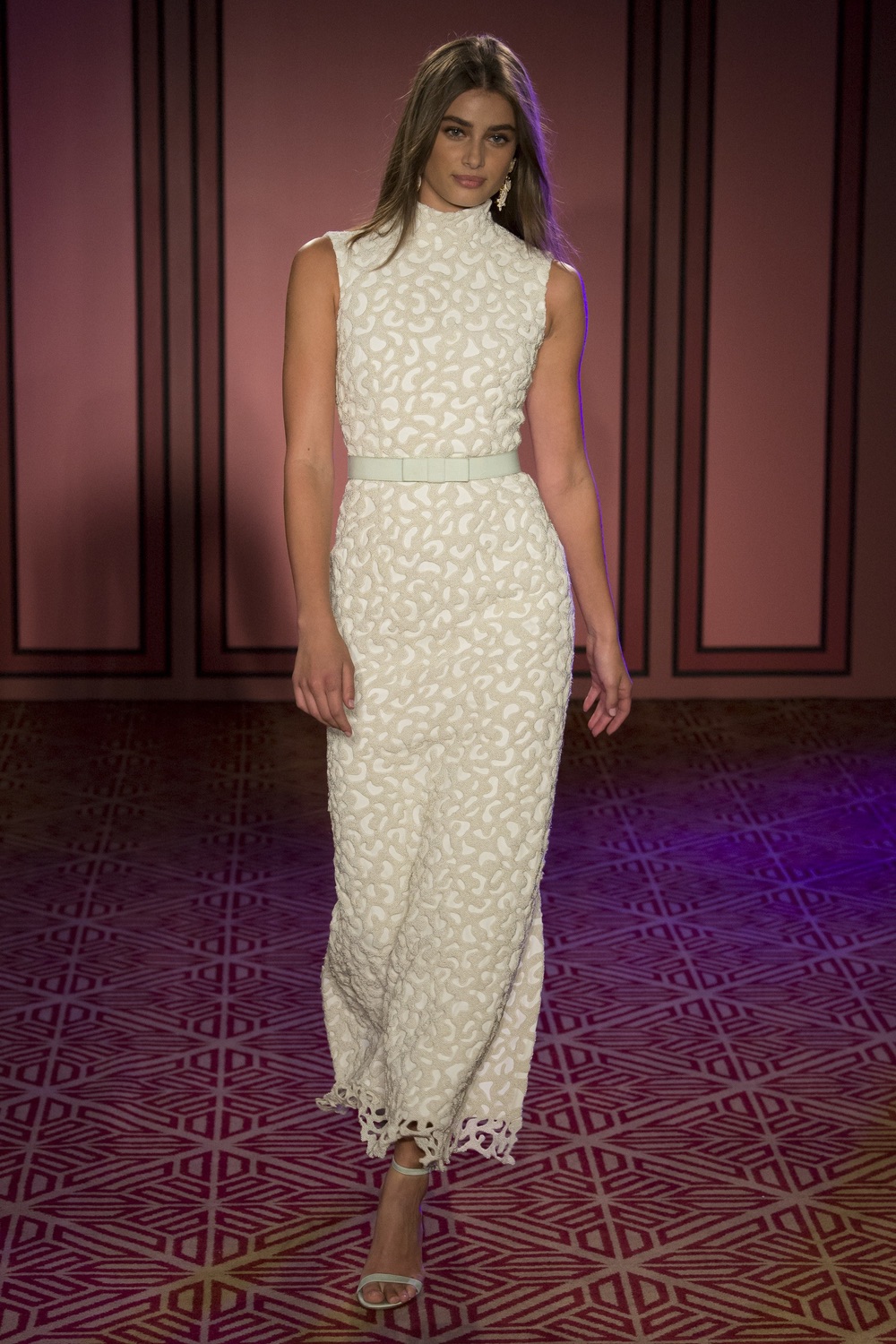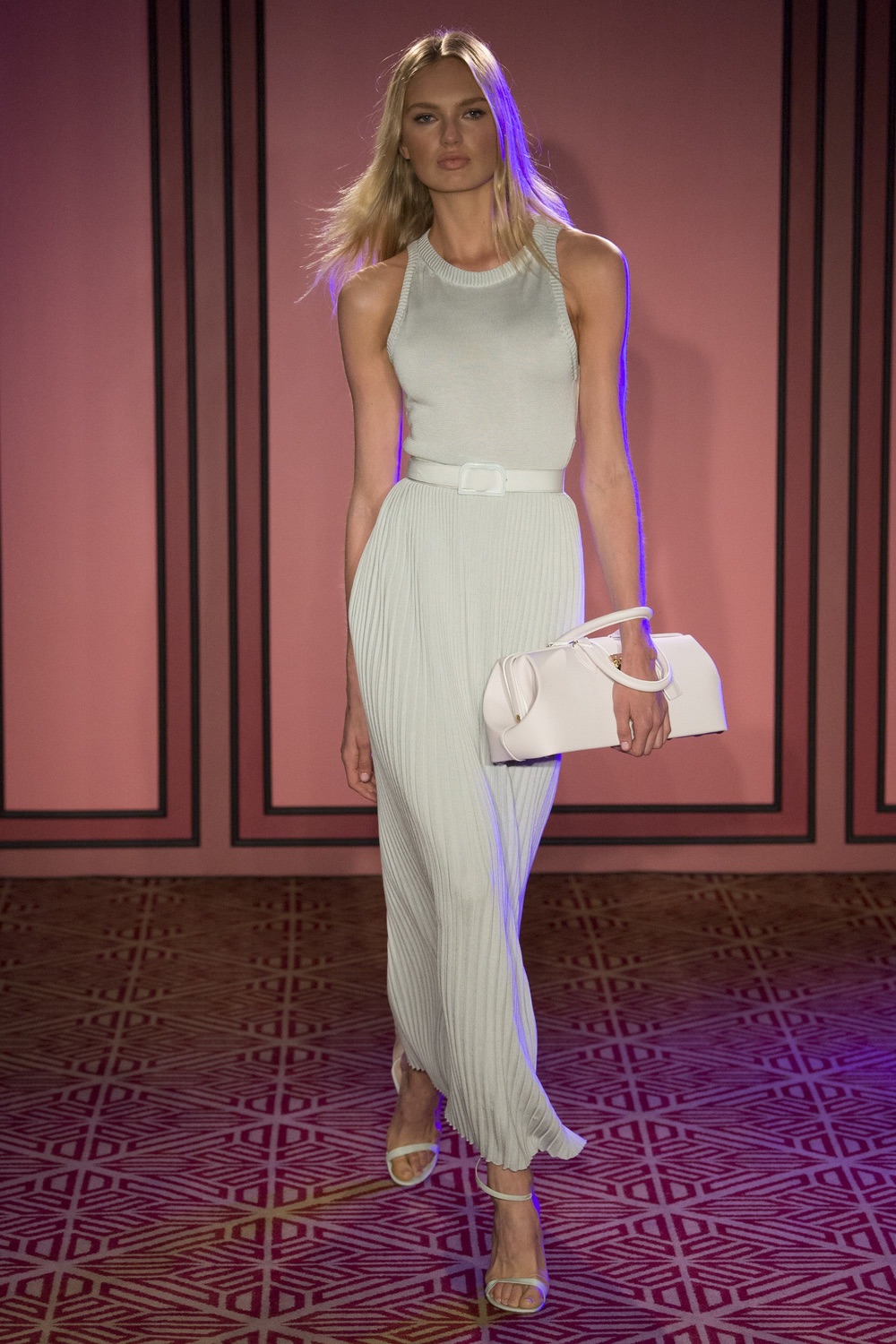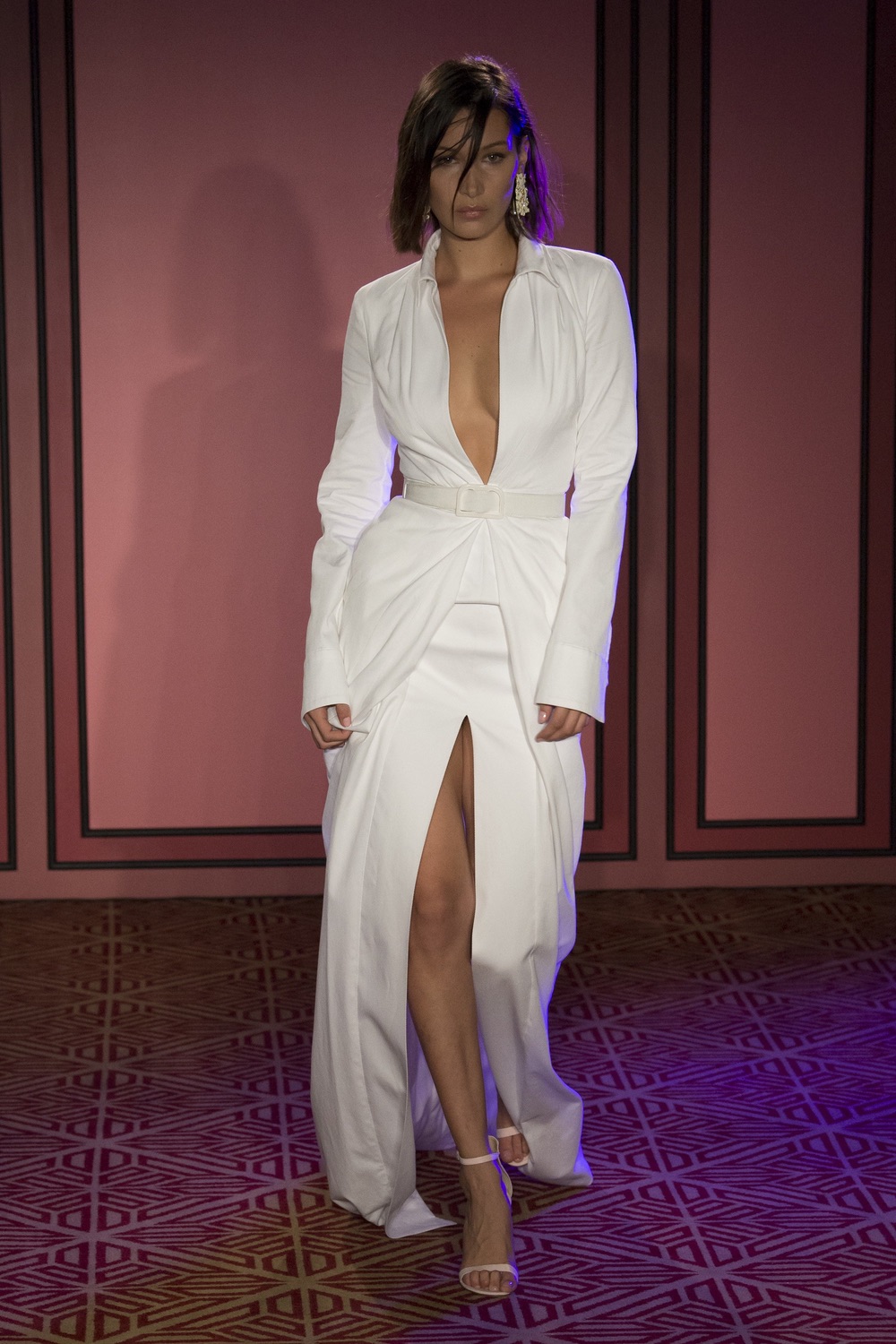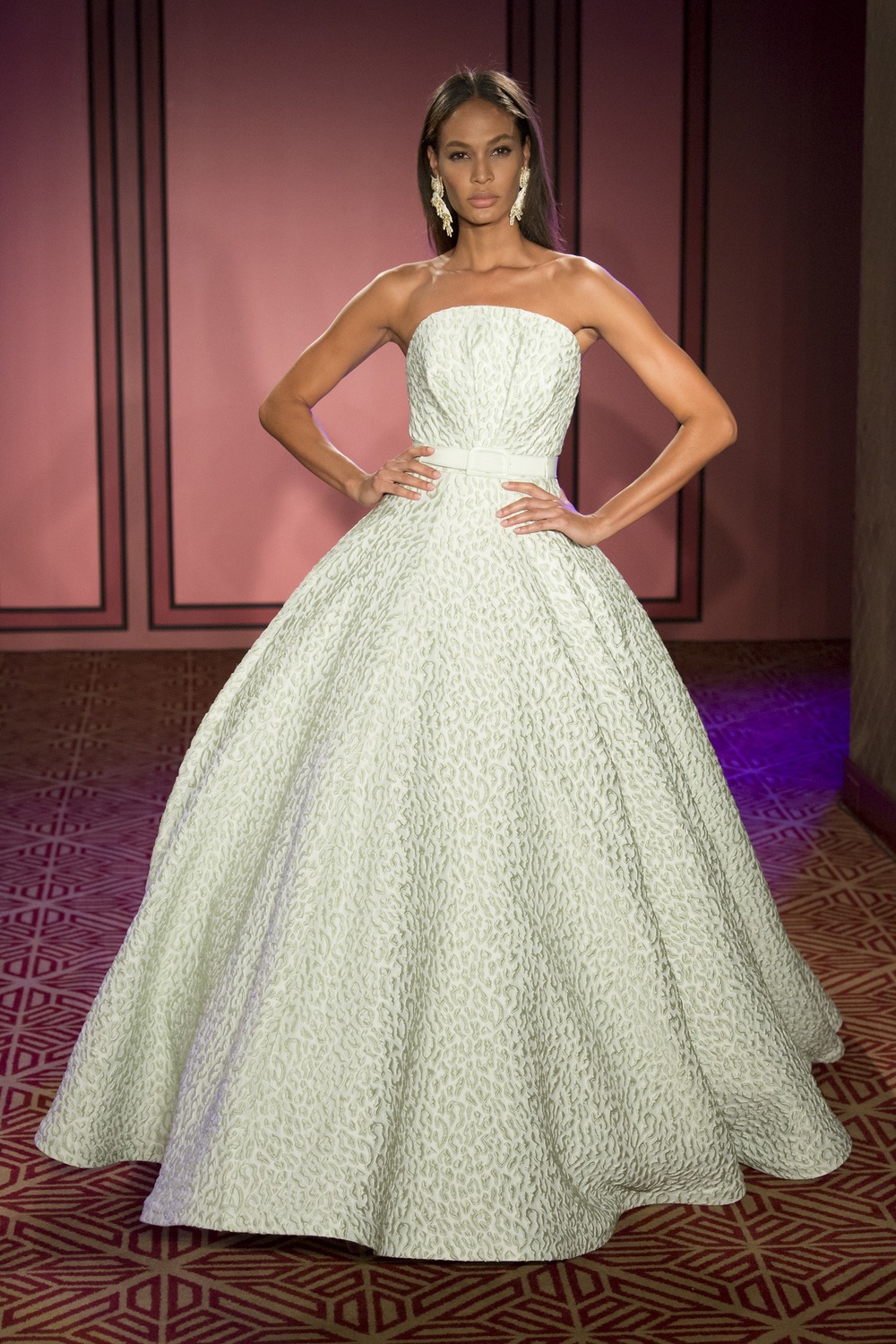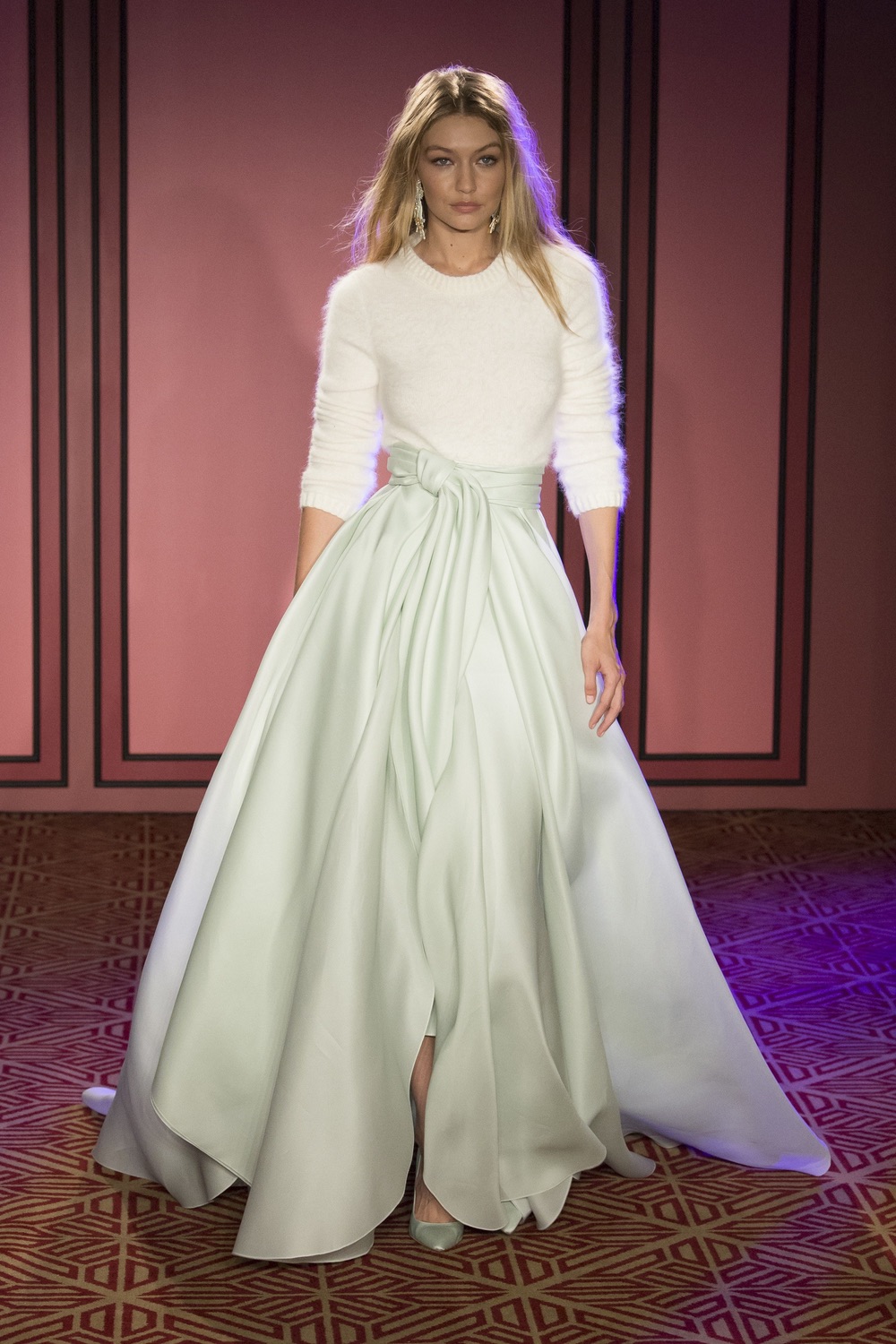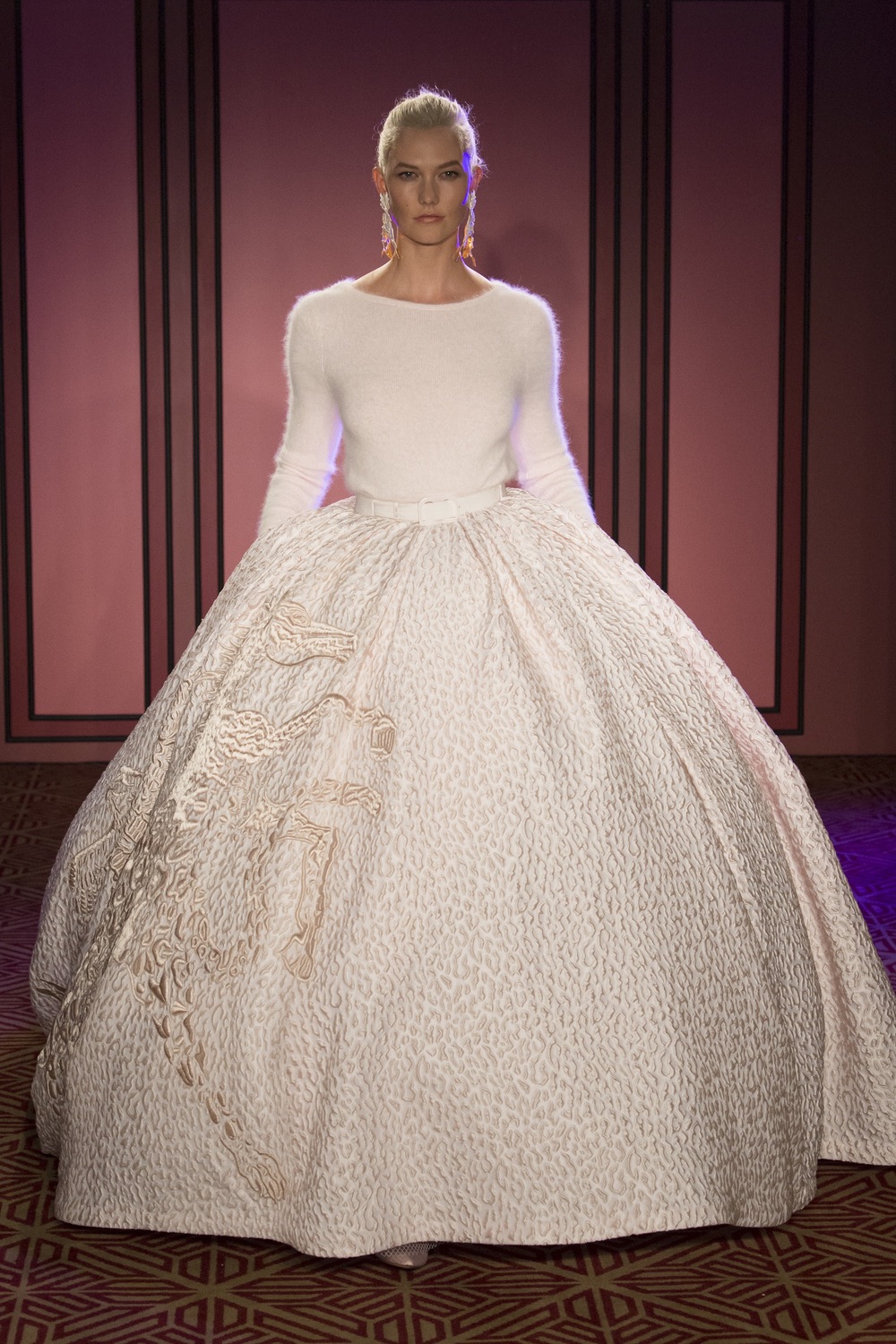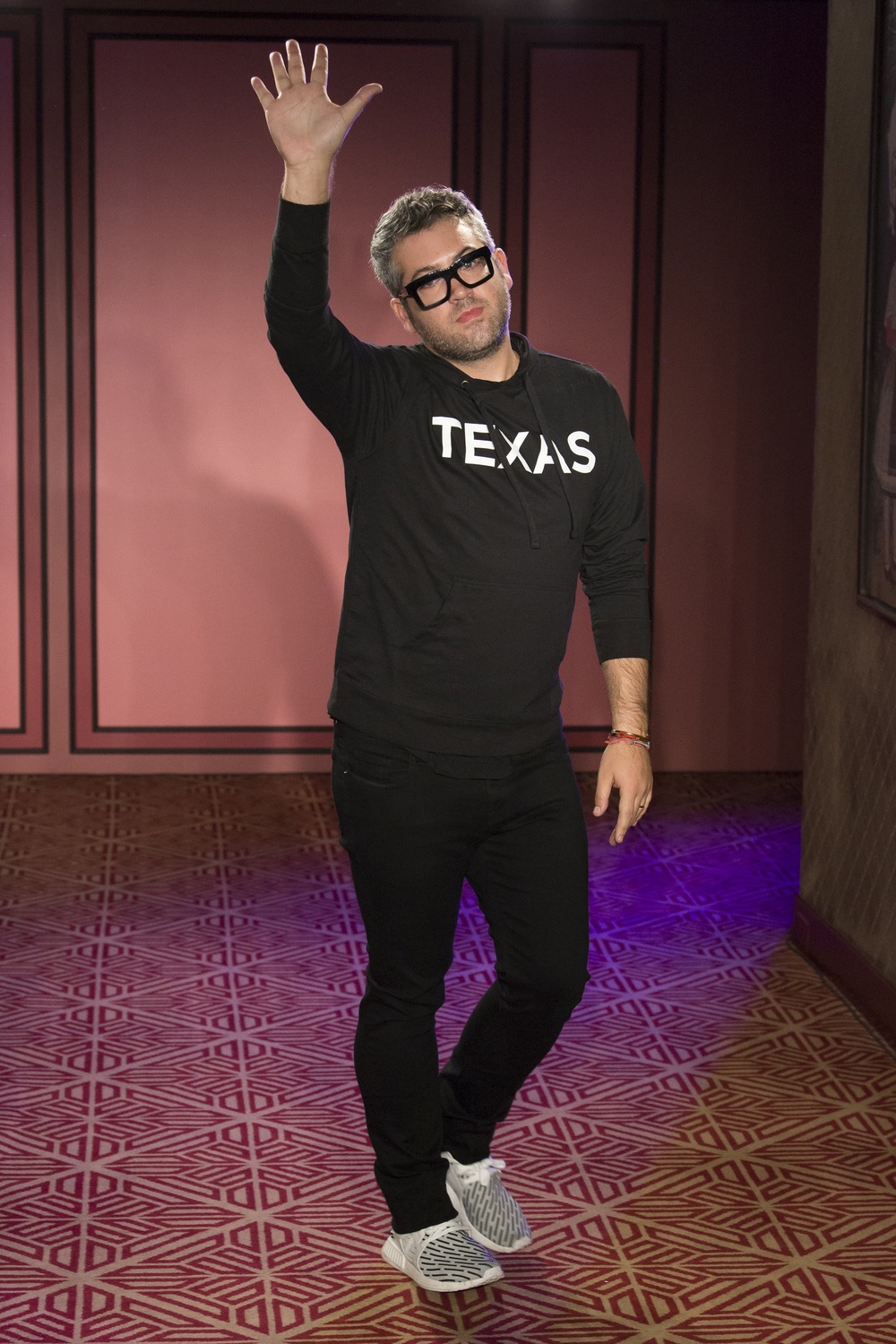 What Brandon Maxwell does, he does extremely well. Maxwell's show was held at the decadent uptown Doubles Club at the Sherry Netherland Hotel, with its pink walls and all its glory. As if the venue wasn't extravagant enough, Maxwell brought even more elegance to his show. Full of a bright and clear color palette, the collection included more daytime pieces weaved in with his evening pieces. His inspiration stemmed from his childhood living in Texas (hence the denim), and also included chic gowns in vibrant hues.
Saturday, September 9, 2017
CFDA member Christian Siriano is no stranger to the runway. His Psychedelic Greenhouse show, held at Pier 59, was full of top-of-the-line fashion just waiting to be seen on the red carpet.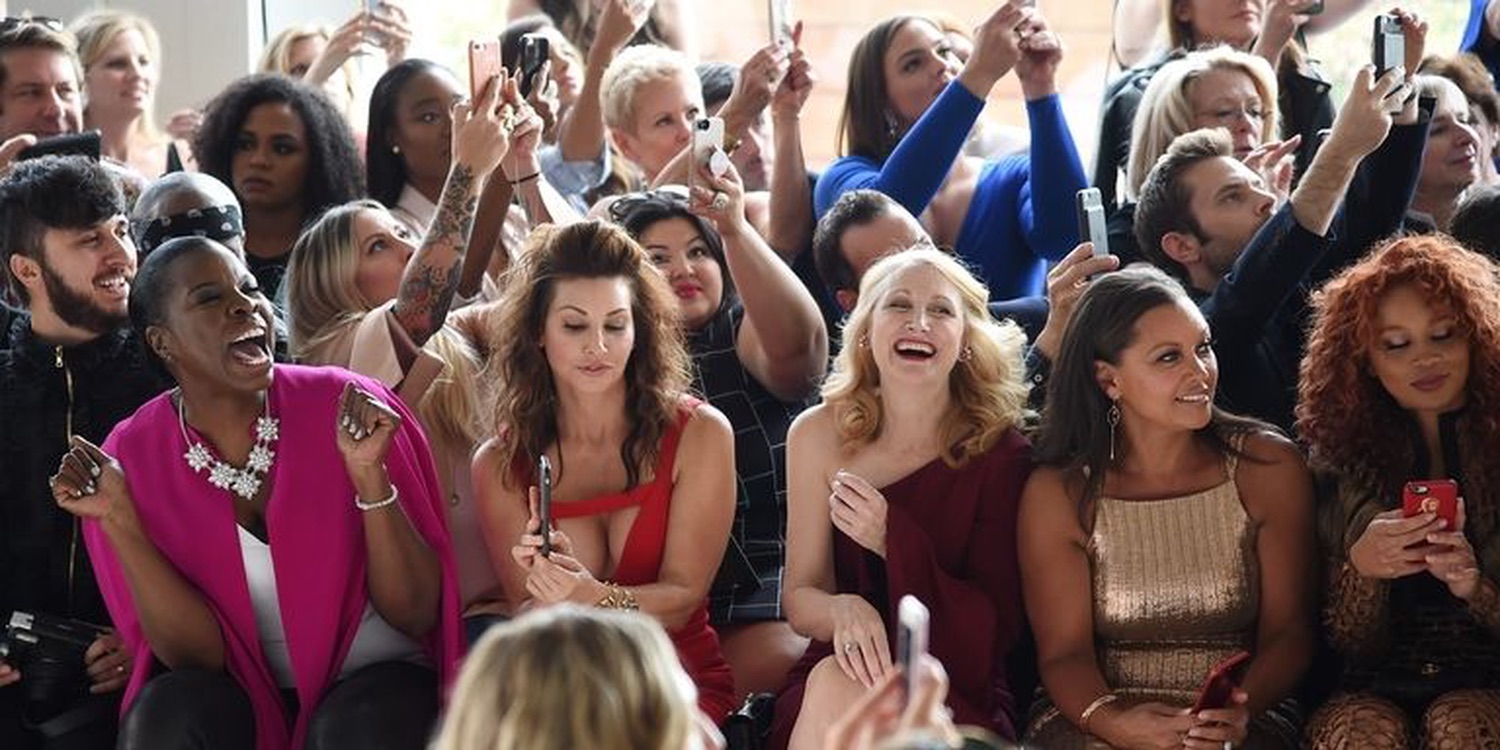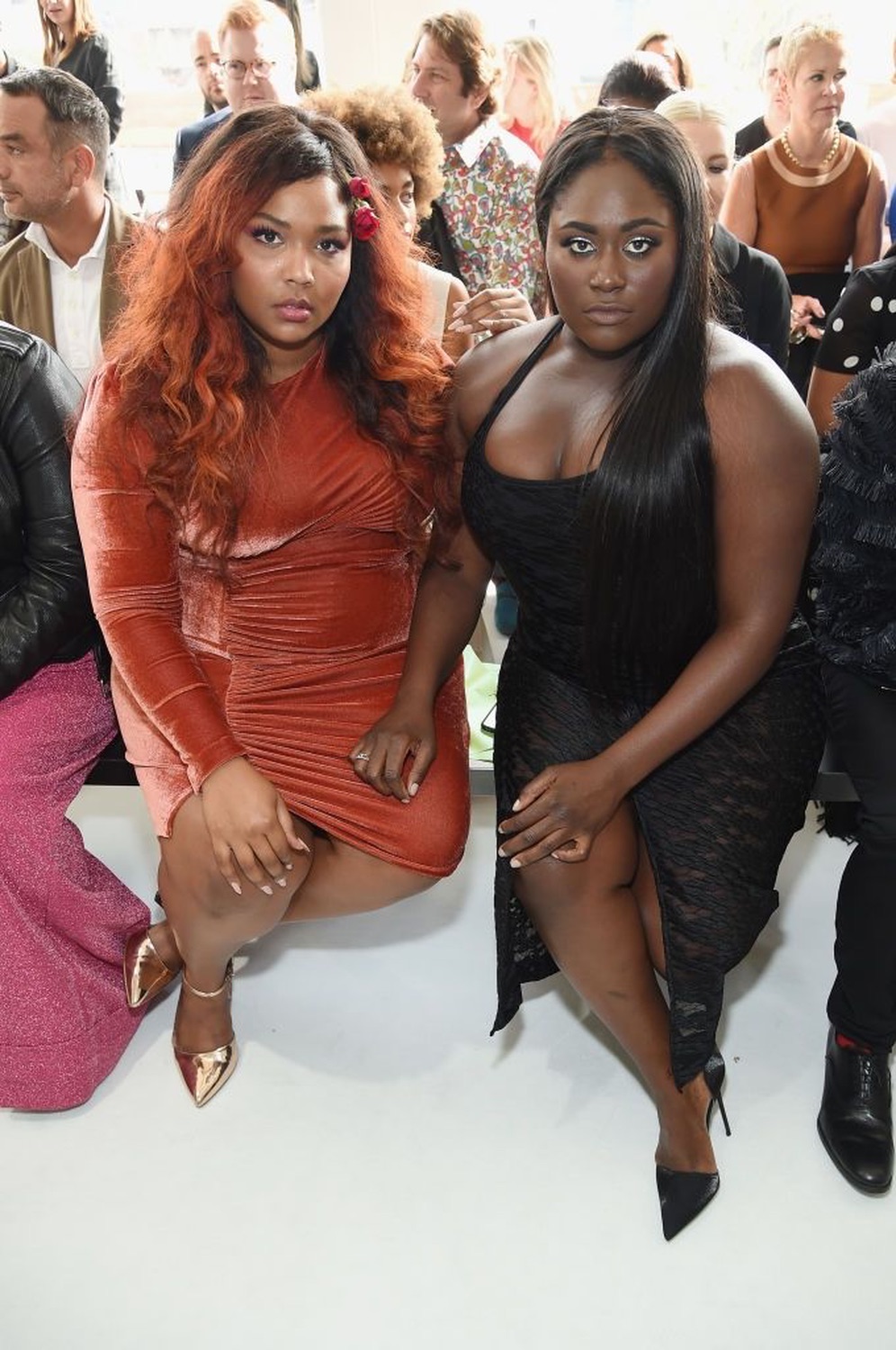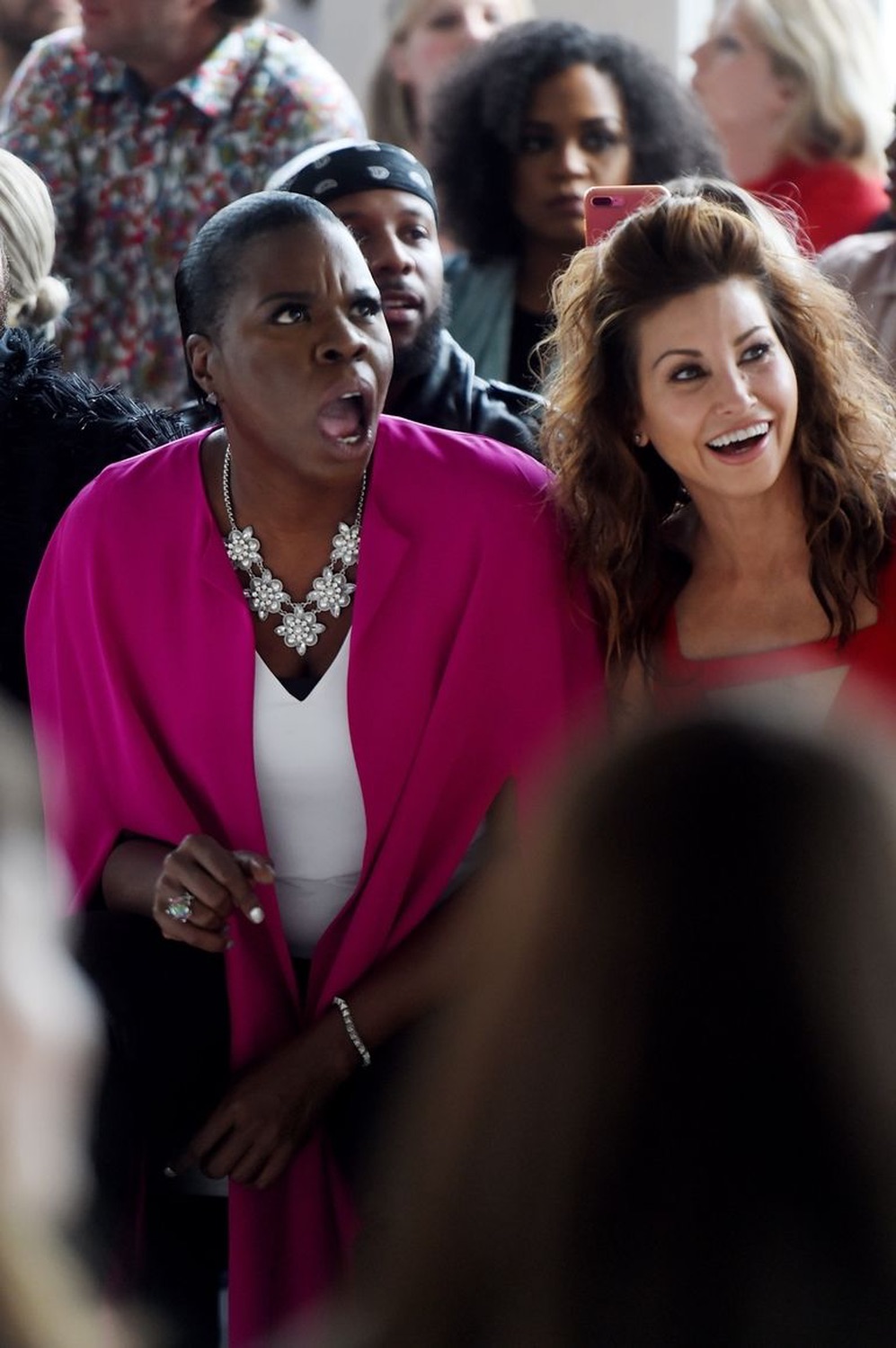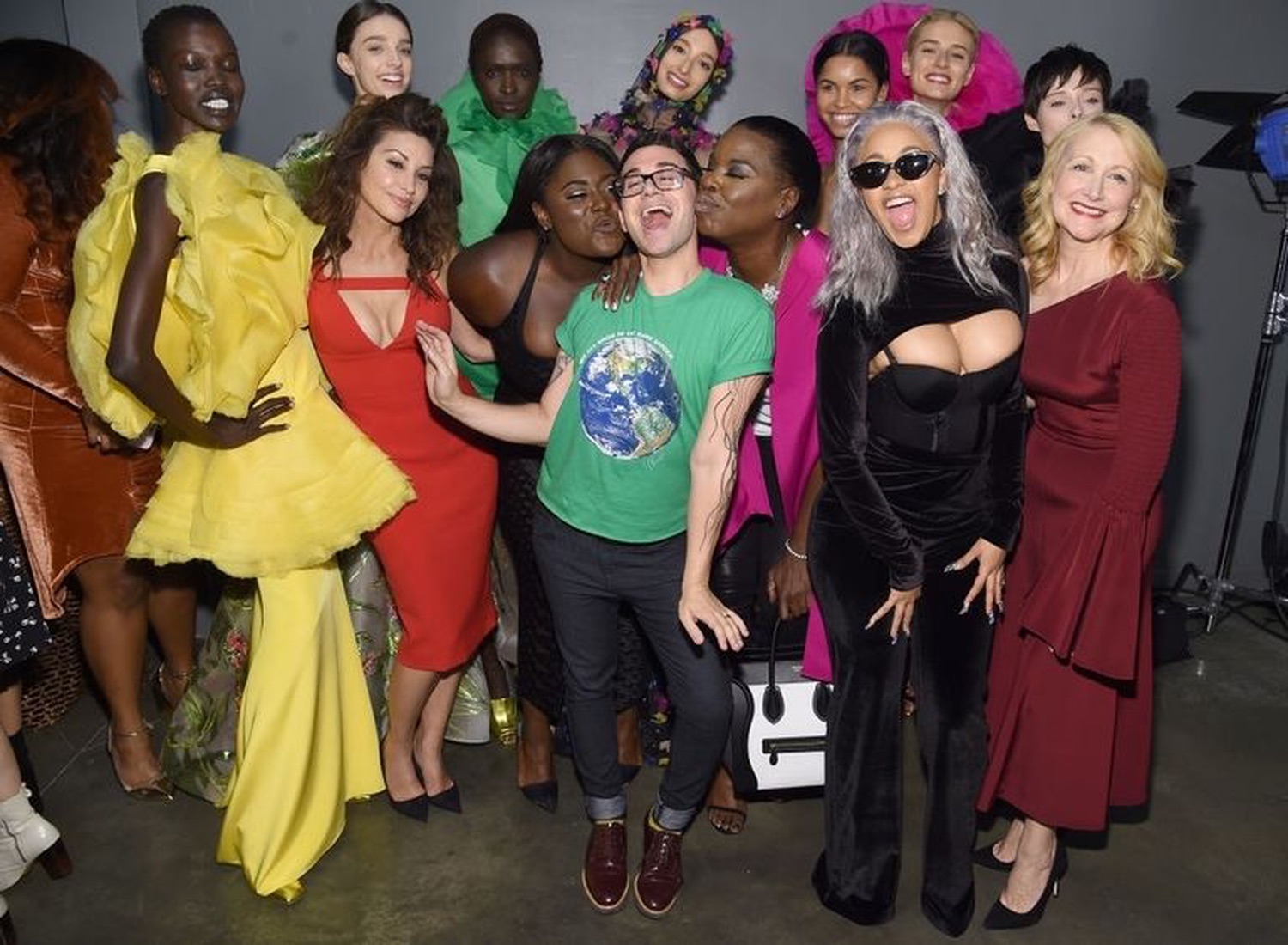 SNL star Leslie Jones, along with Vanessa Williams, Patricia Clarkson, Gina Gershon, Danielle Brooks, Lizzo, Jillian Hervey, Cardi B, and Lili Reinhart graced the front row to see the playful Spring Summer 2018 collection. No doubt we'll see them in Siriano going into this awards season. Along with the incredible pieces from his collection, Leslie Jones made the afternoon fun, as the crowd felt the energy with her "oohs" and "yas honeys" as models, including the fabulous Coco Rocha who opened and closed the show, strutted down the runway.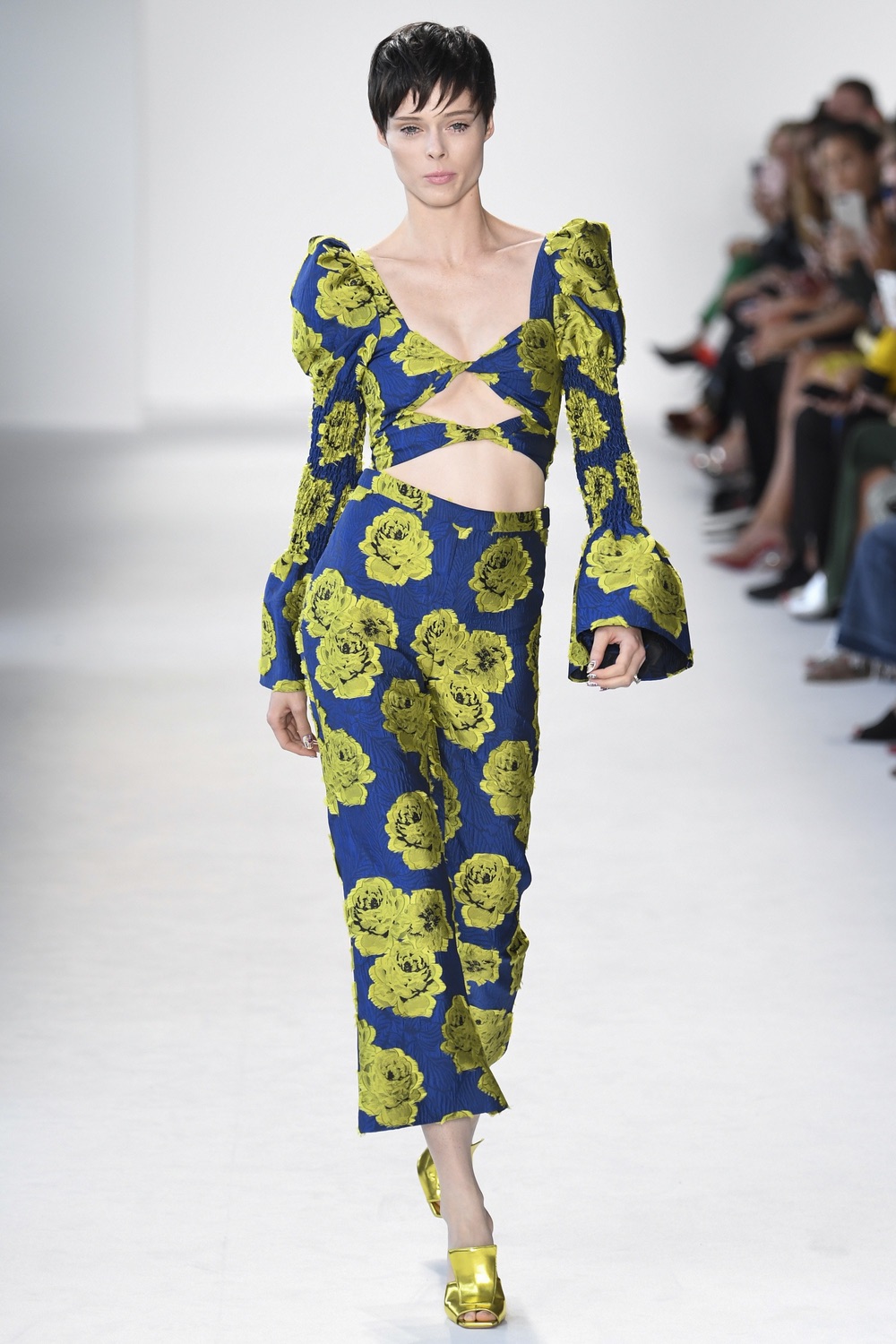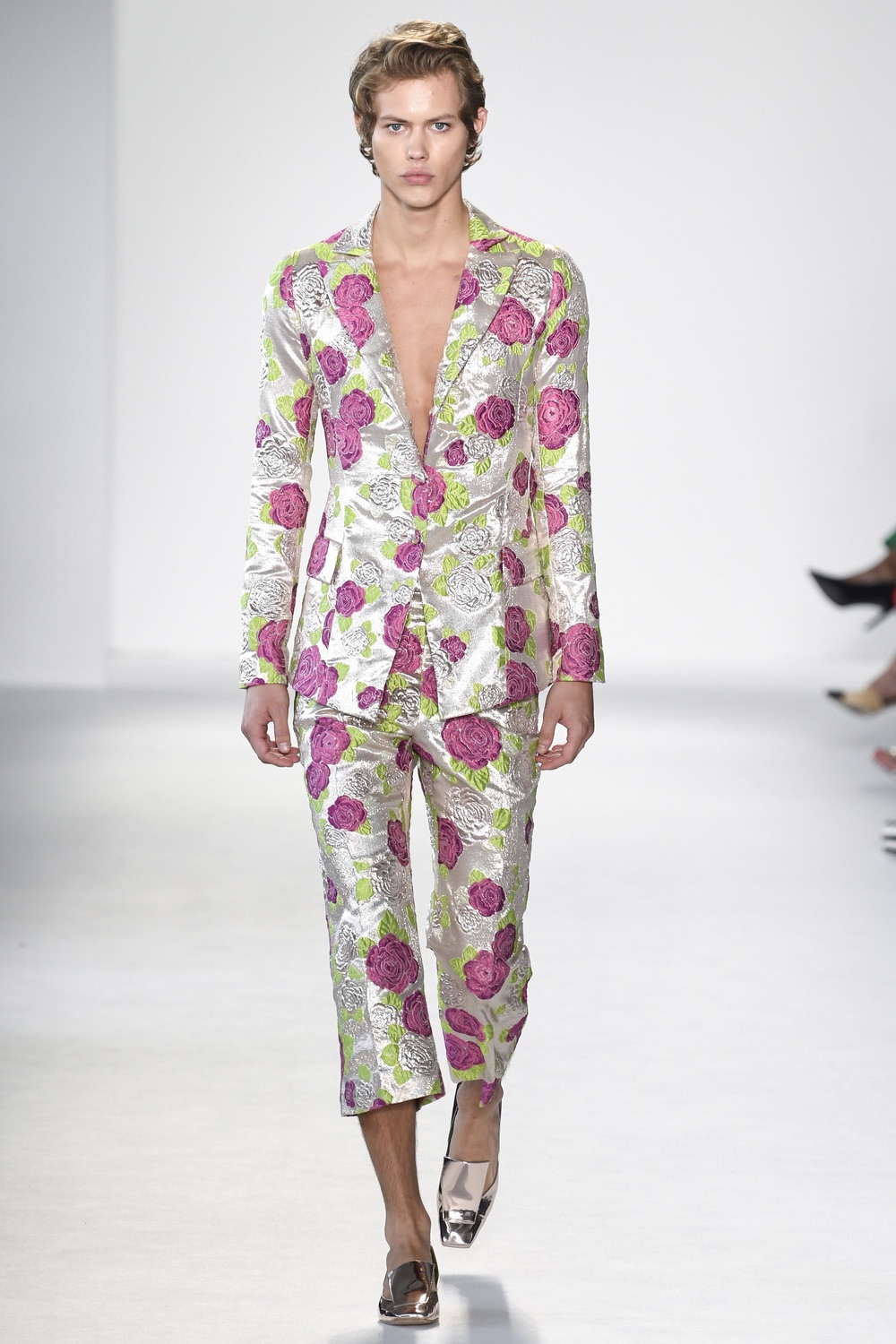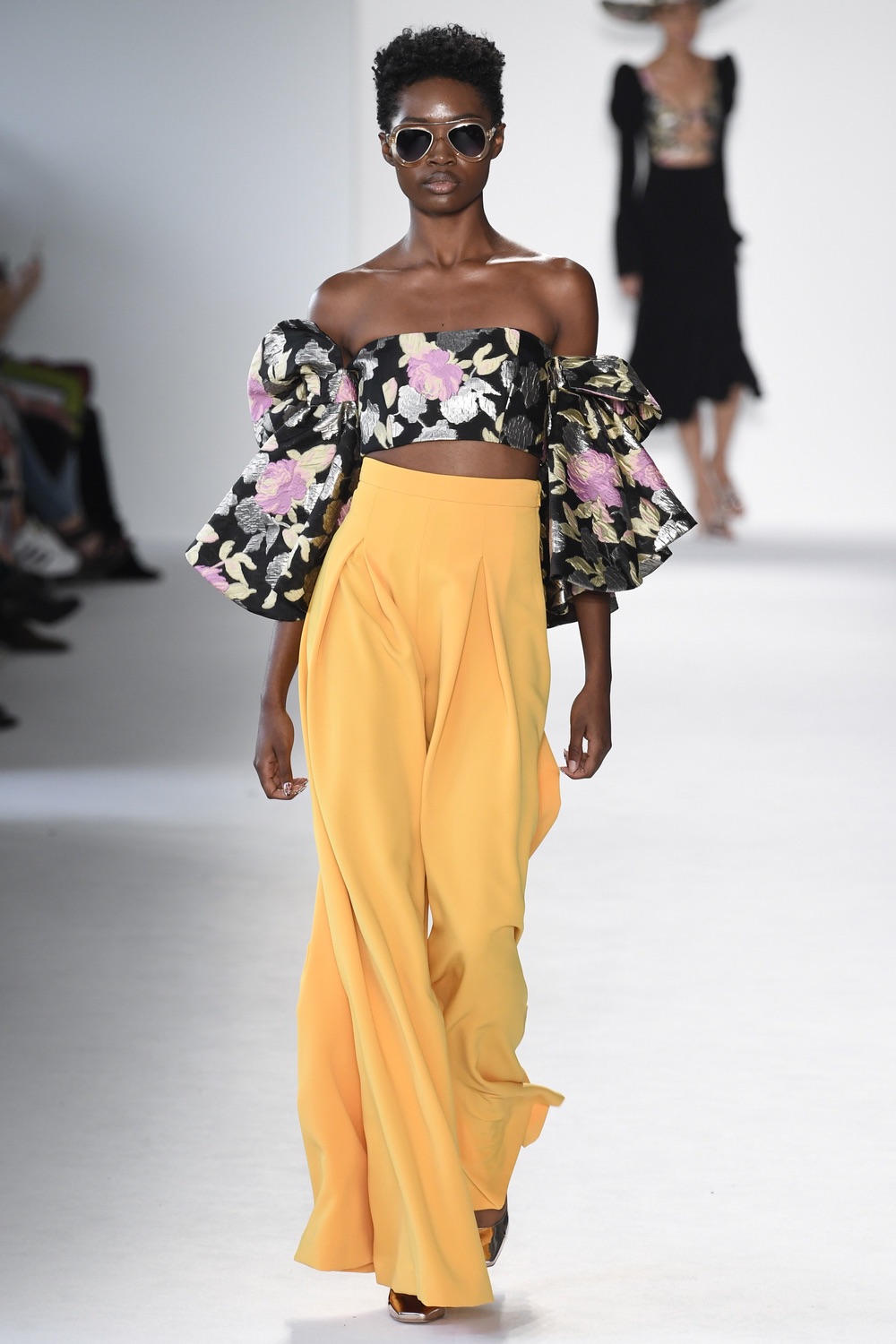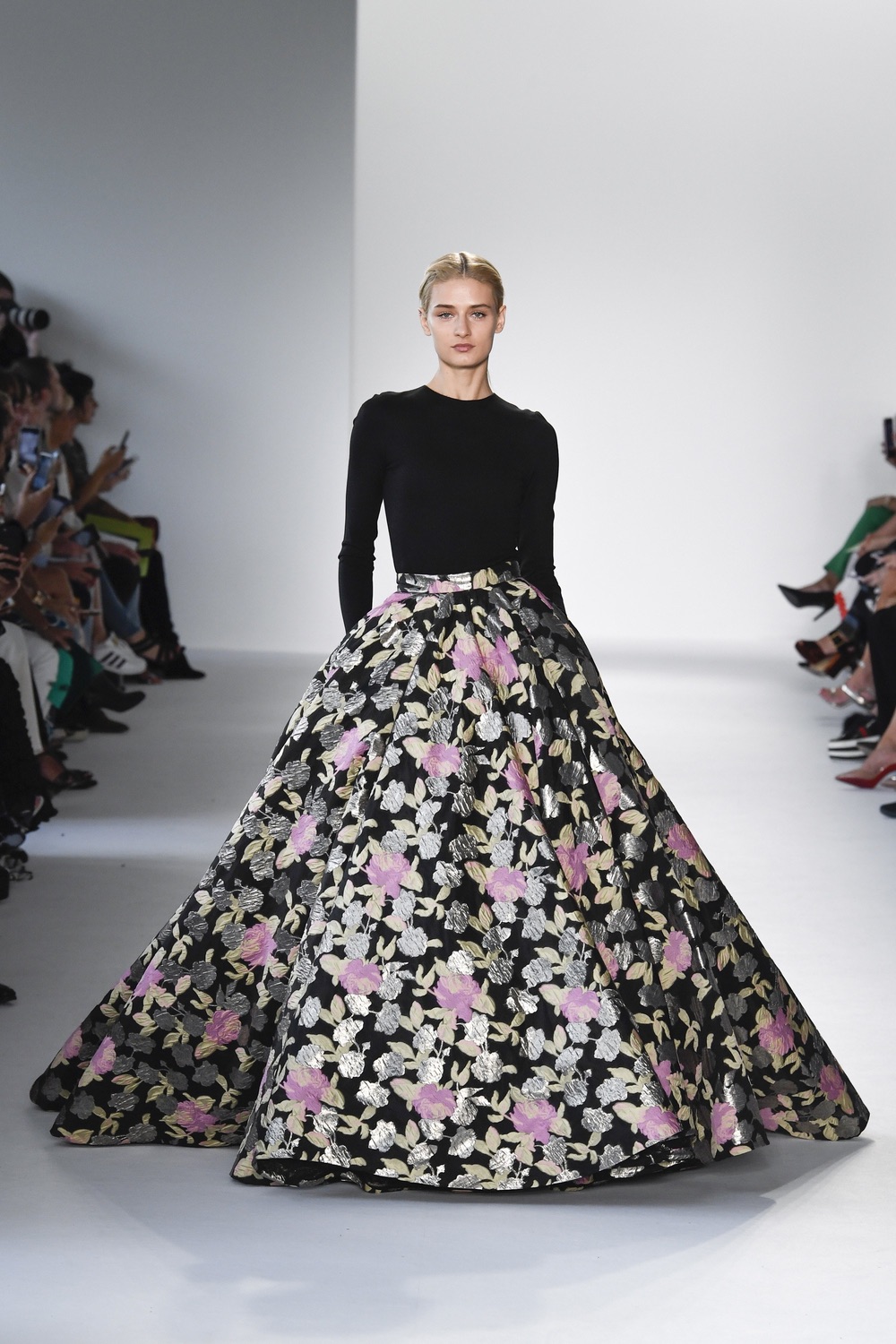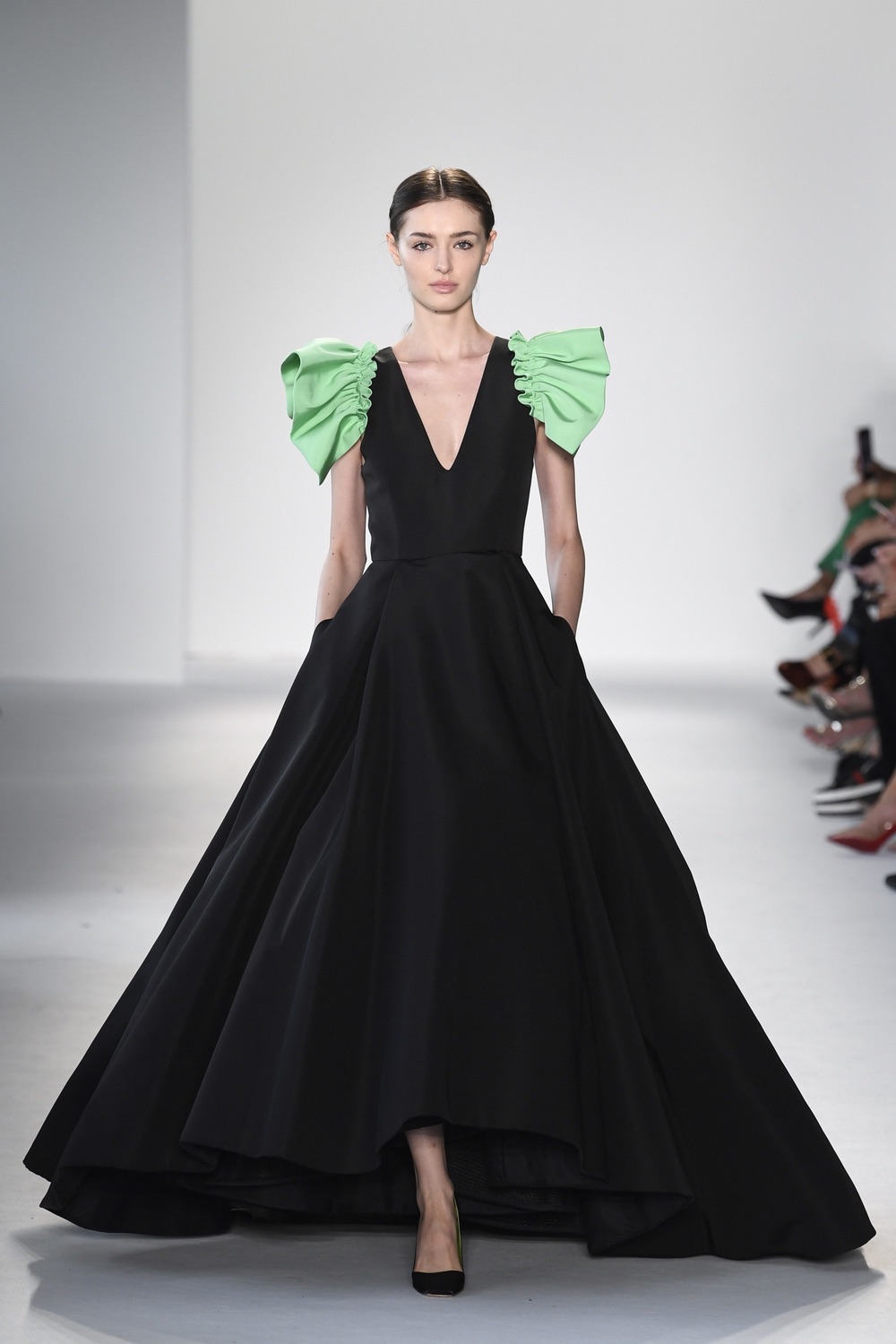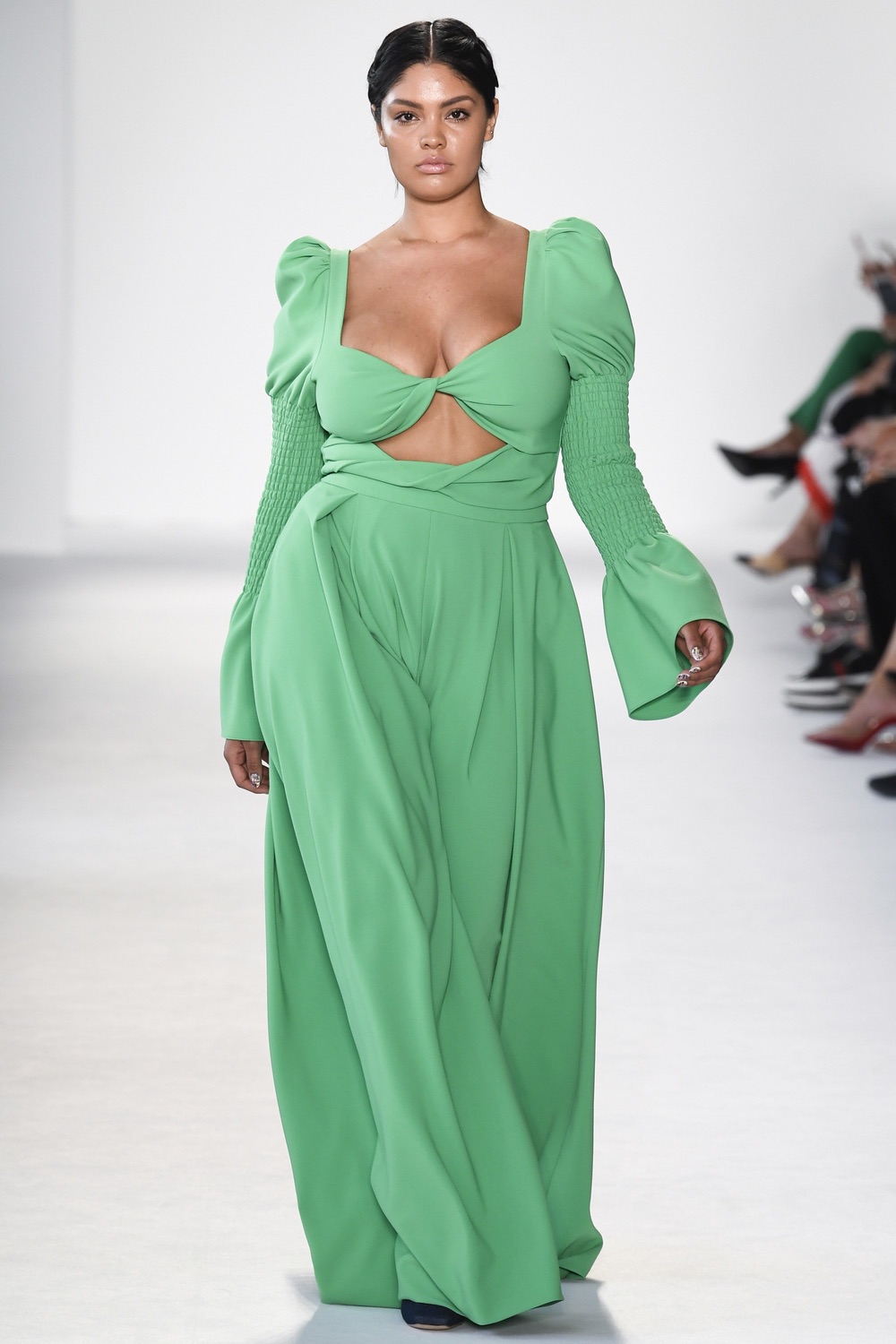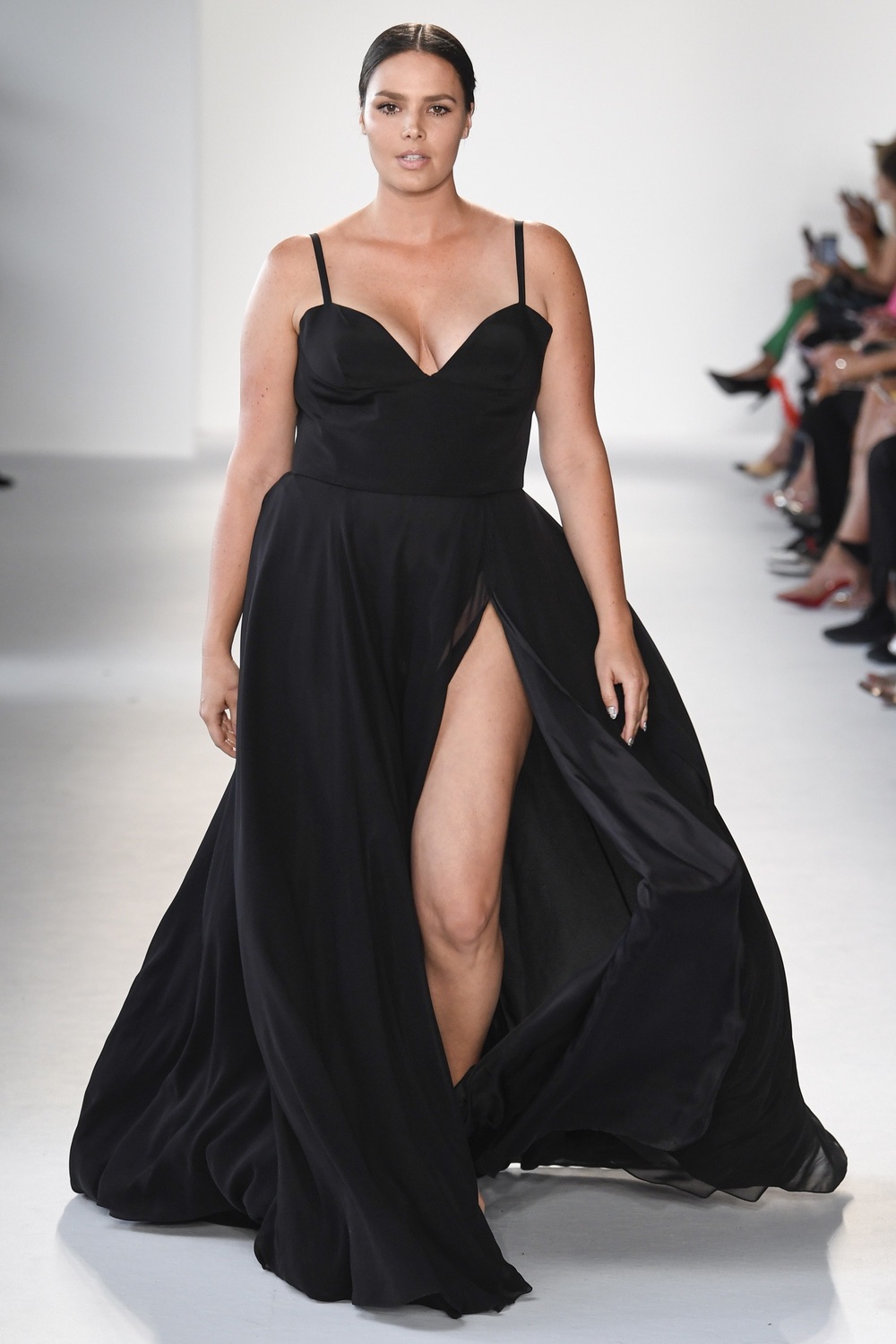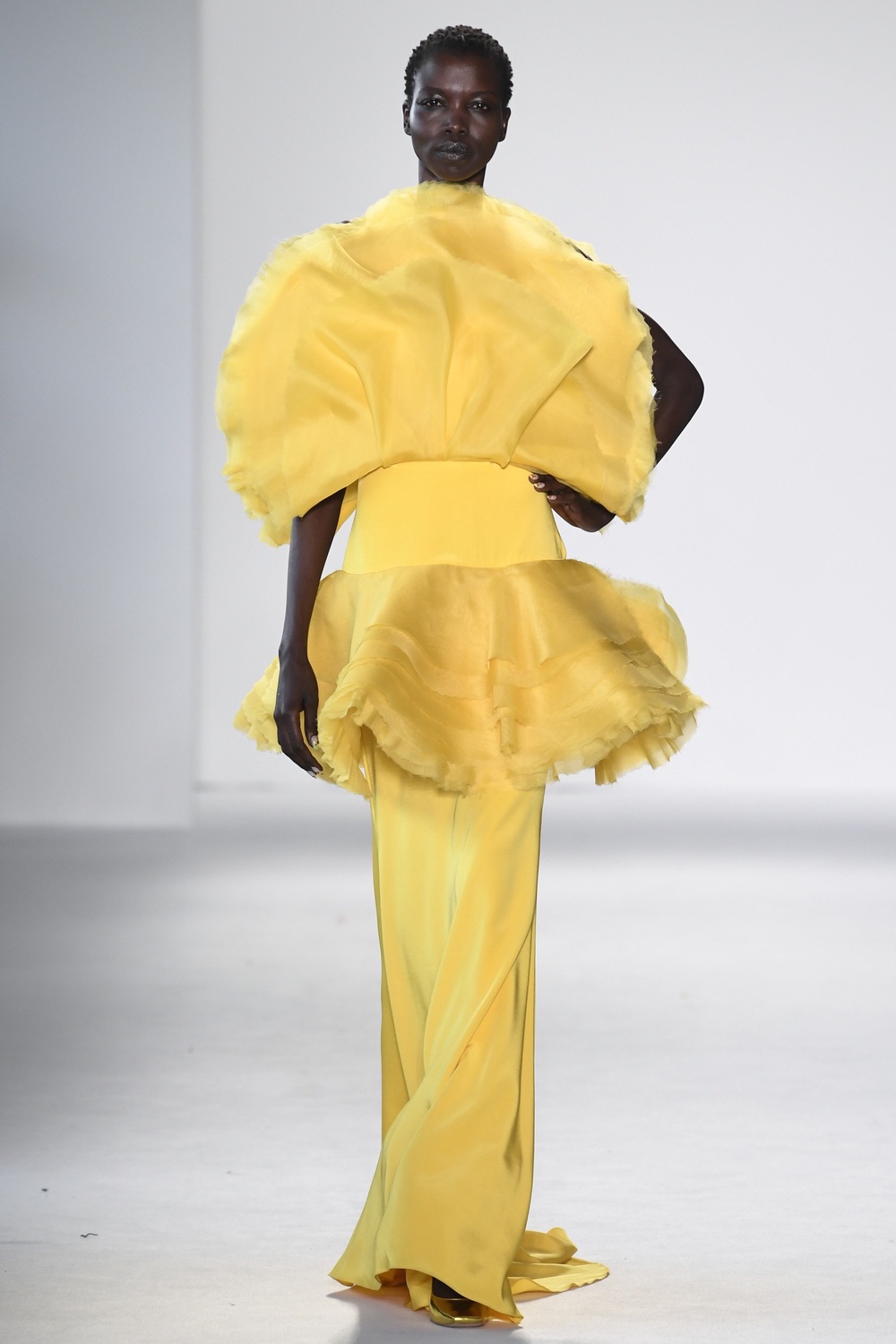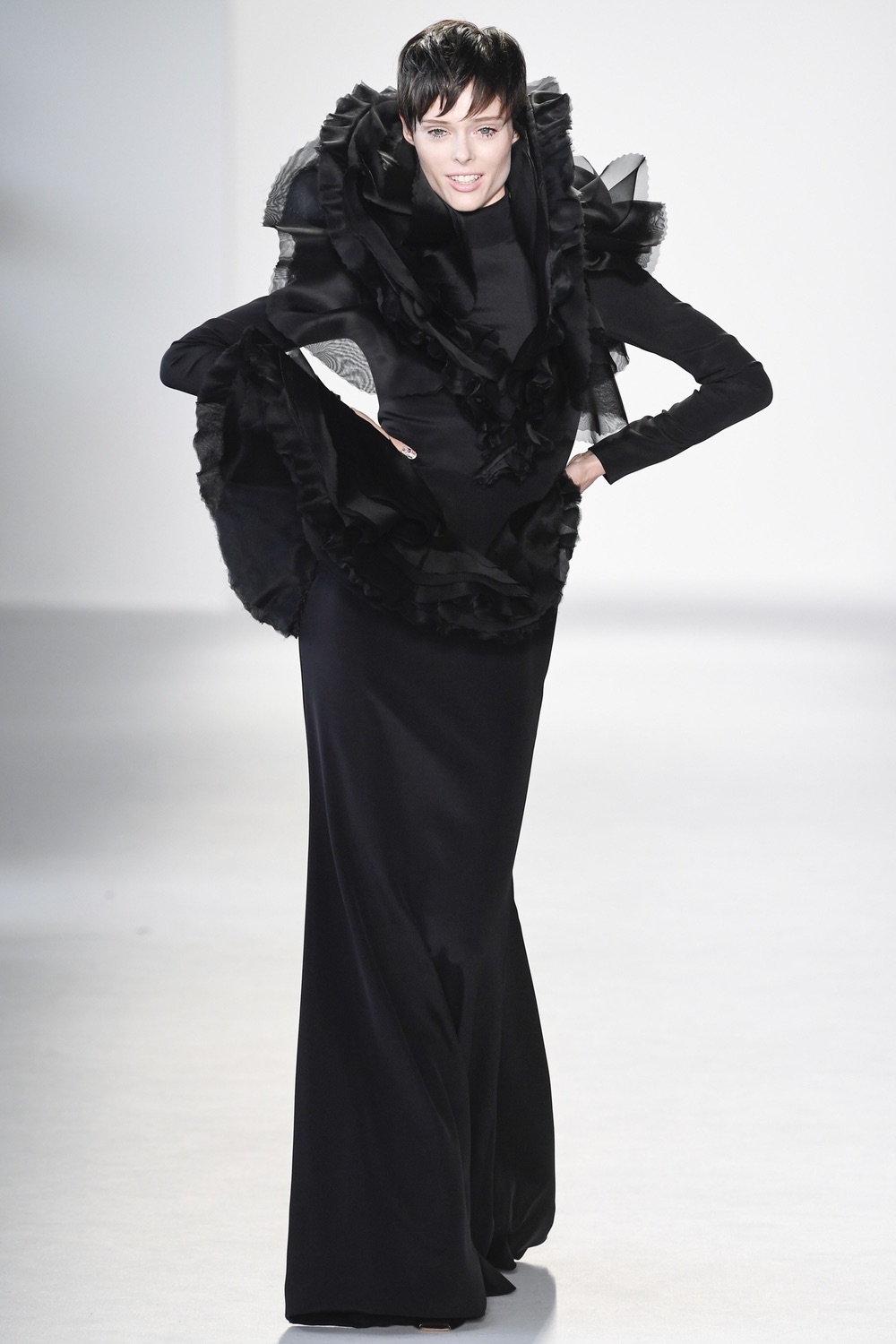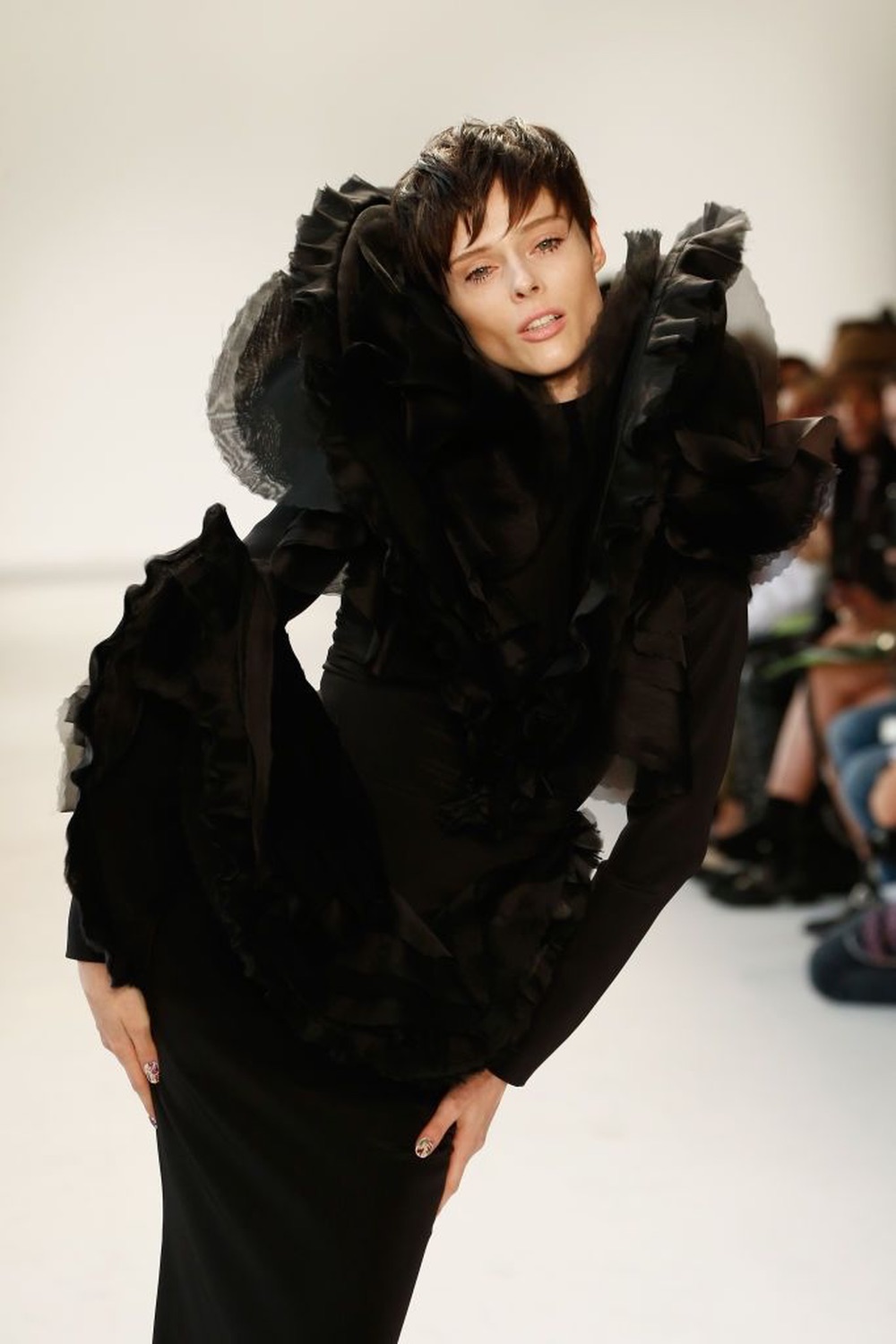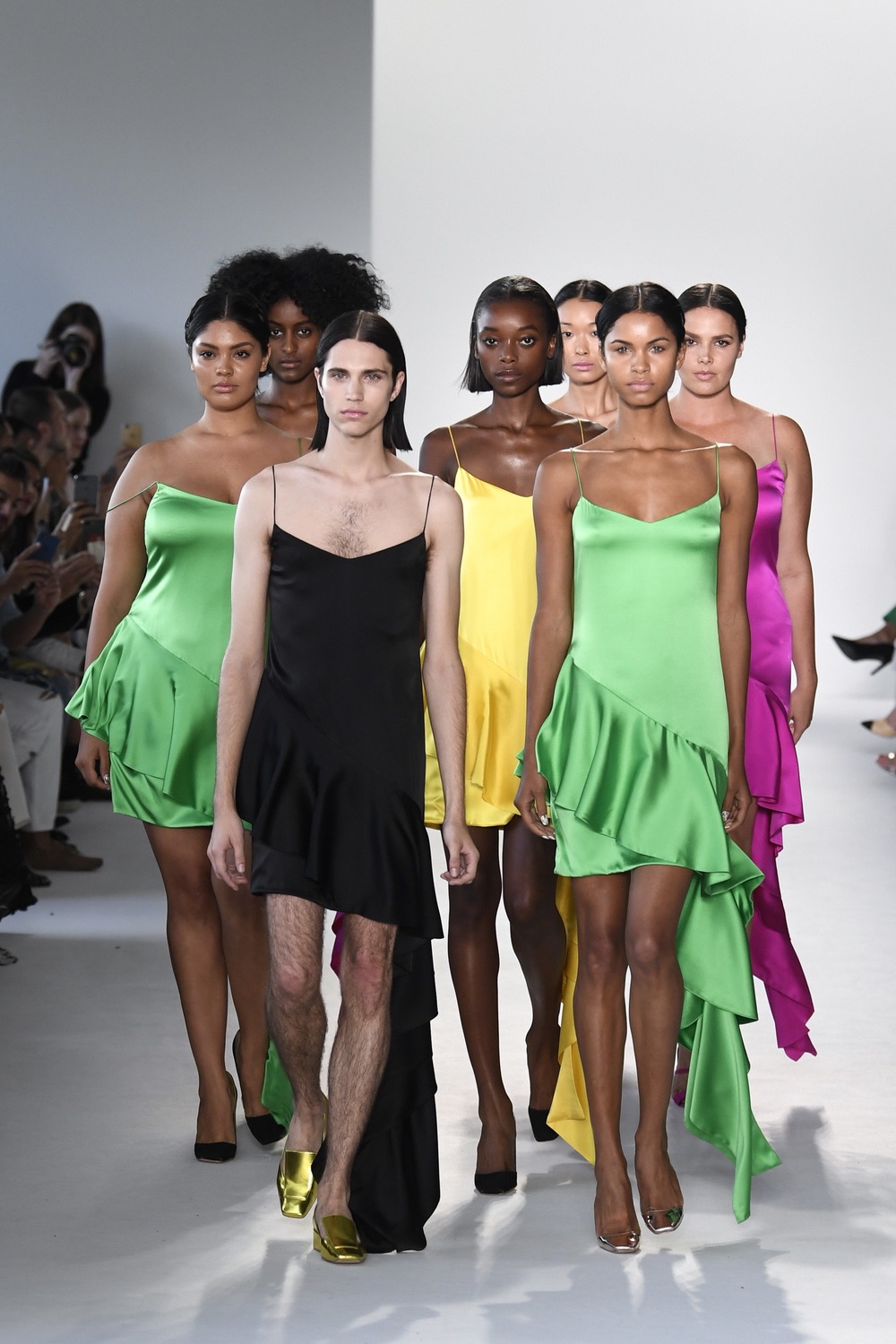 Even so, Siriano kept the crowd's focus on his pieces with vibrant shades of magenta, lime, and sailor blue, followed by sweeping black ball gowns featuring pops of color in the trains. His collection stood out from the rest, and needless to say, Siriano knows how to go big or go home.
Alexander Wang came to the Big Apple and took over the streets of New York City.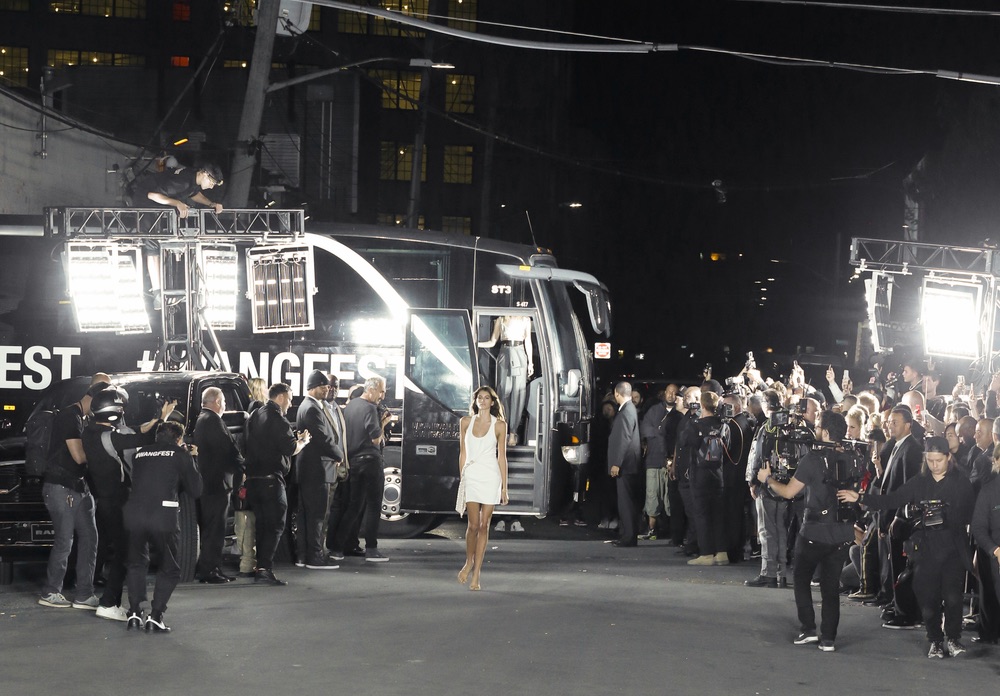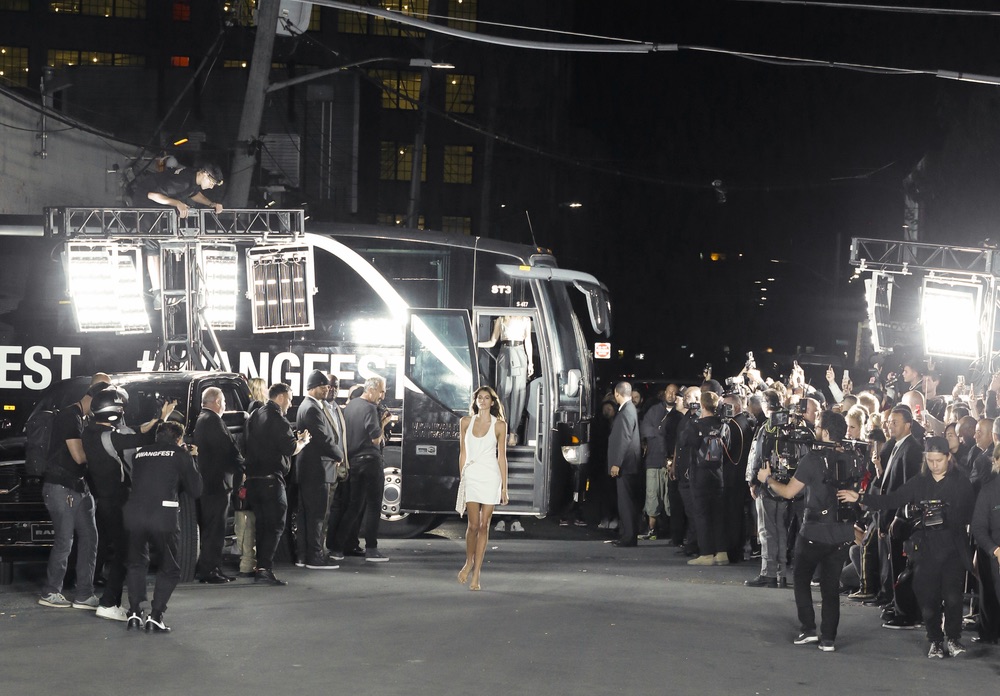 The invitation read "#WANGFEST" and the concept was just that: Putting 30-plus of the most sought-after models on a party bus and send it out into New York City on a busy Saturday night. The first stop was at Lafayette and Center Streets in Manhattan, the second was at Astor Place; both locations were open to the public. Press, retailers, and private VIP guests were invited to meet at a dead end in Bushwick, Brooklyn, for the final presentation.
Wang ditched the traditional runway and brought his collection to the streets of Bushwick for #WANGFEST. Guests were given festival-like cloth wristbands upon arrival to the final presentation. 16-year-old Kaia Gerber, daughter of American supermodel Cindy Crawford, kicked off the show, making #WANGFEST her second-ever runway appearance.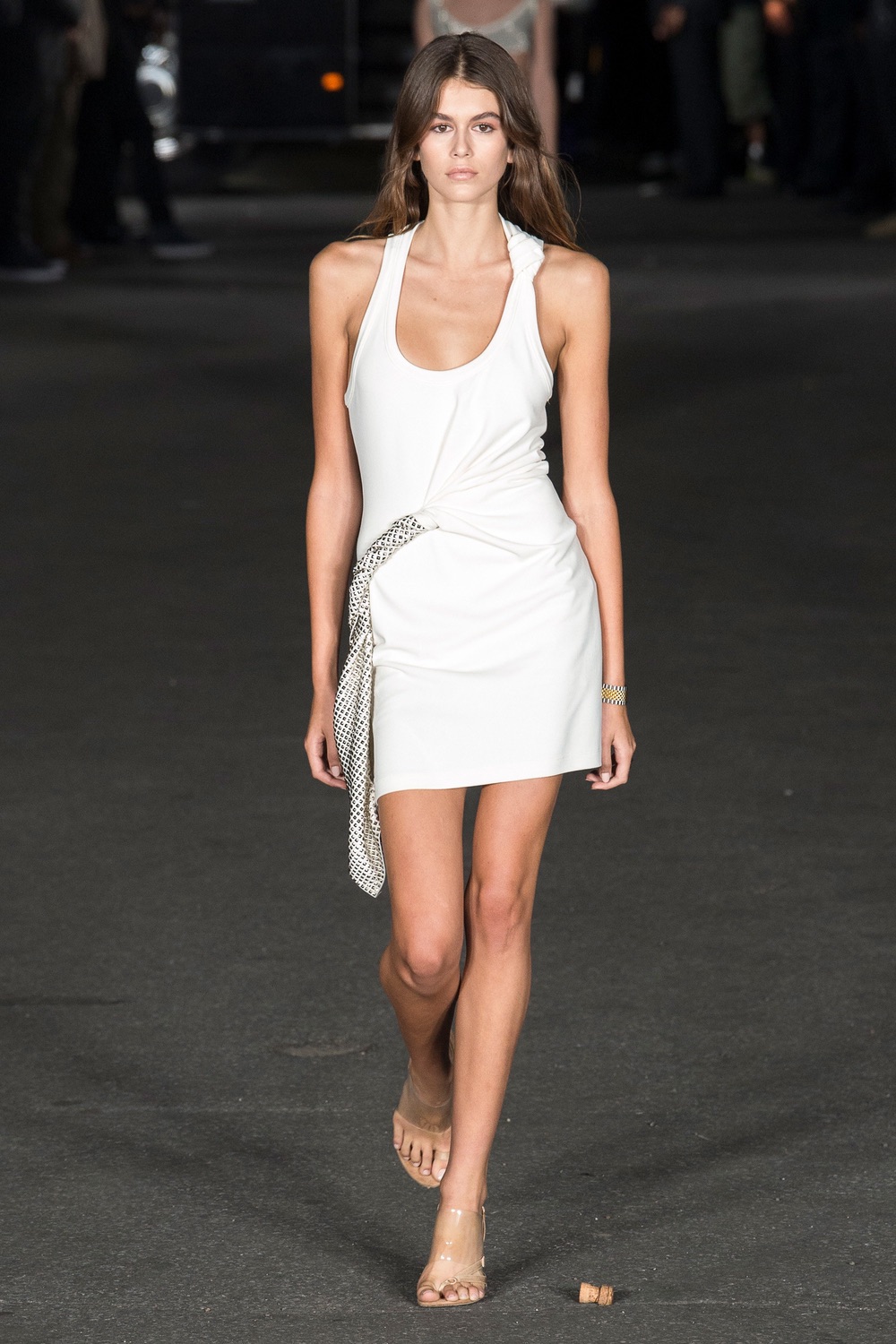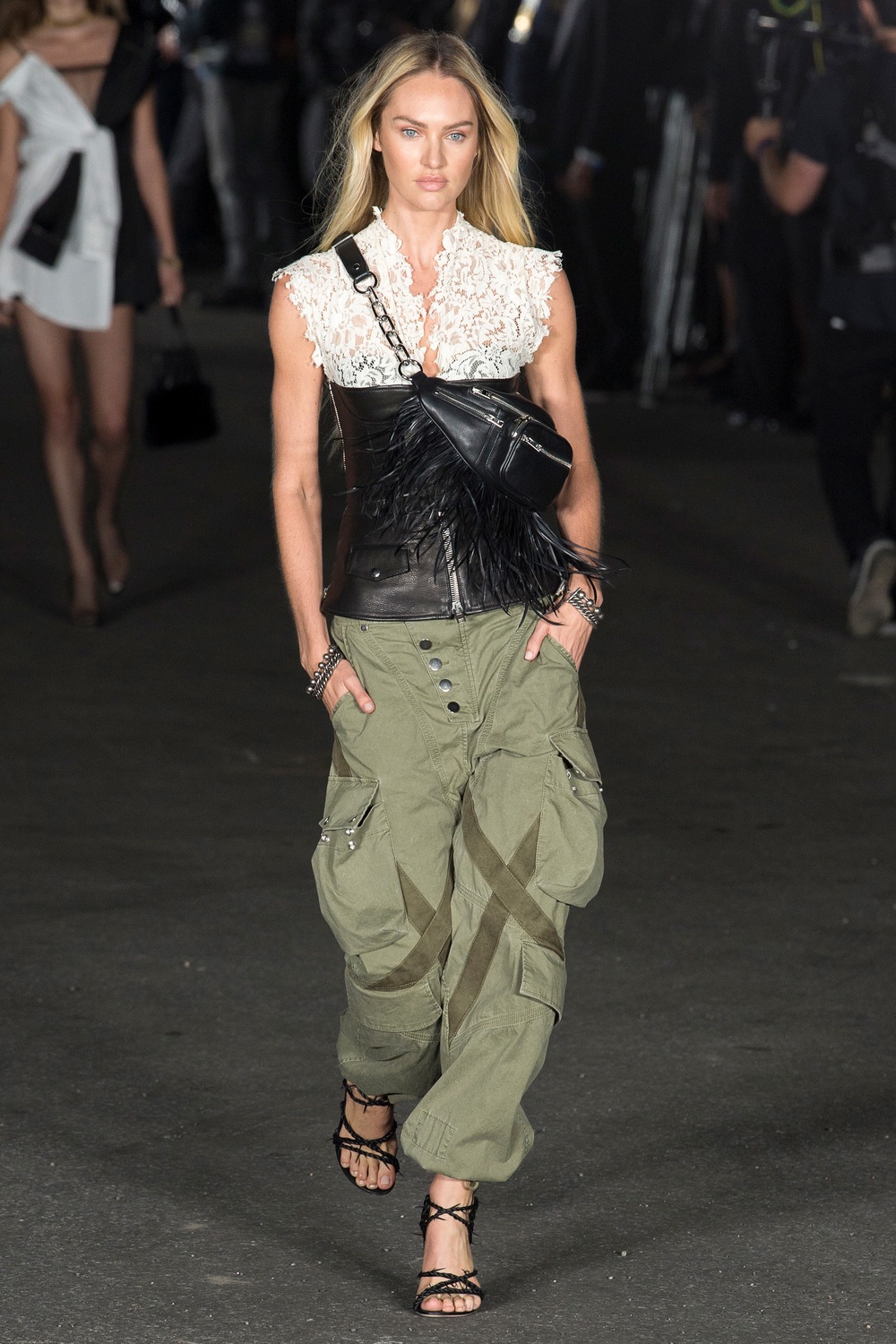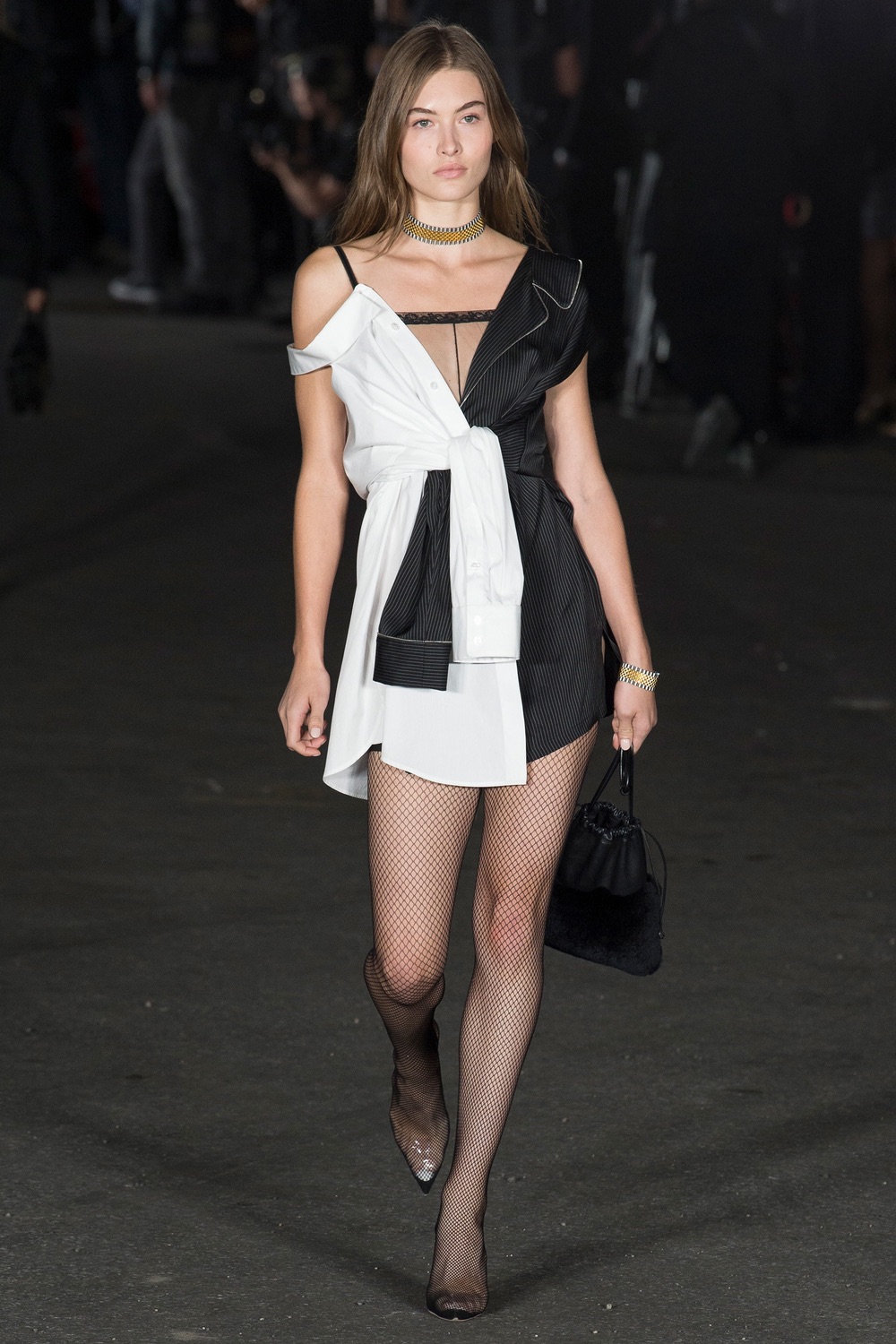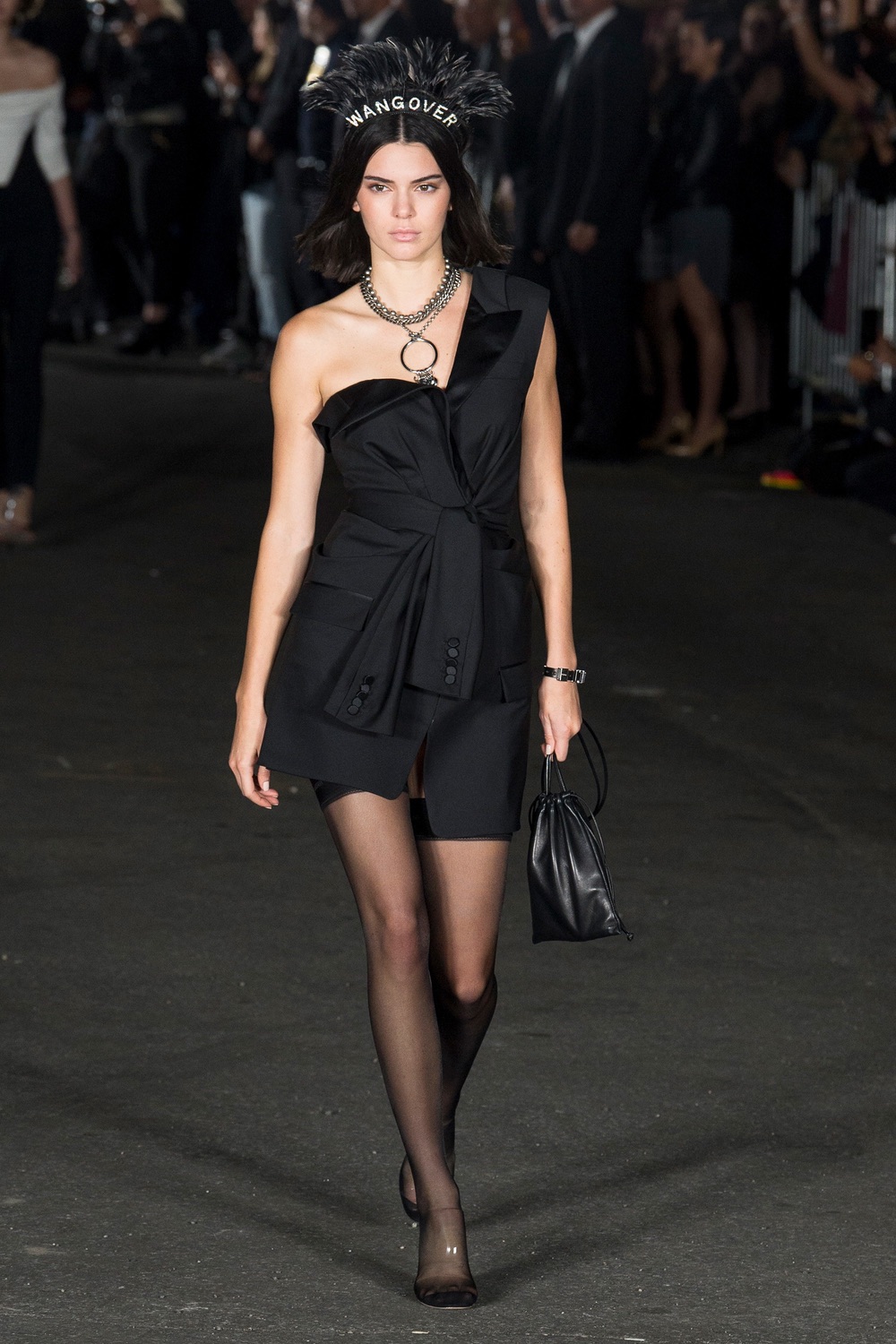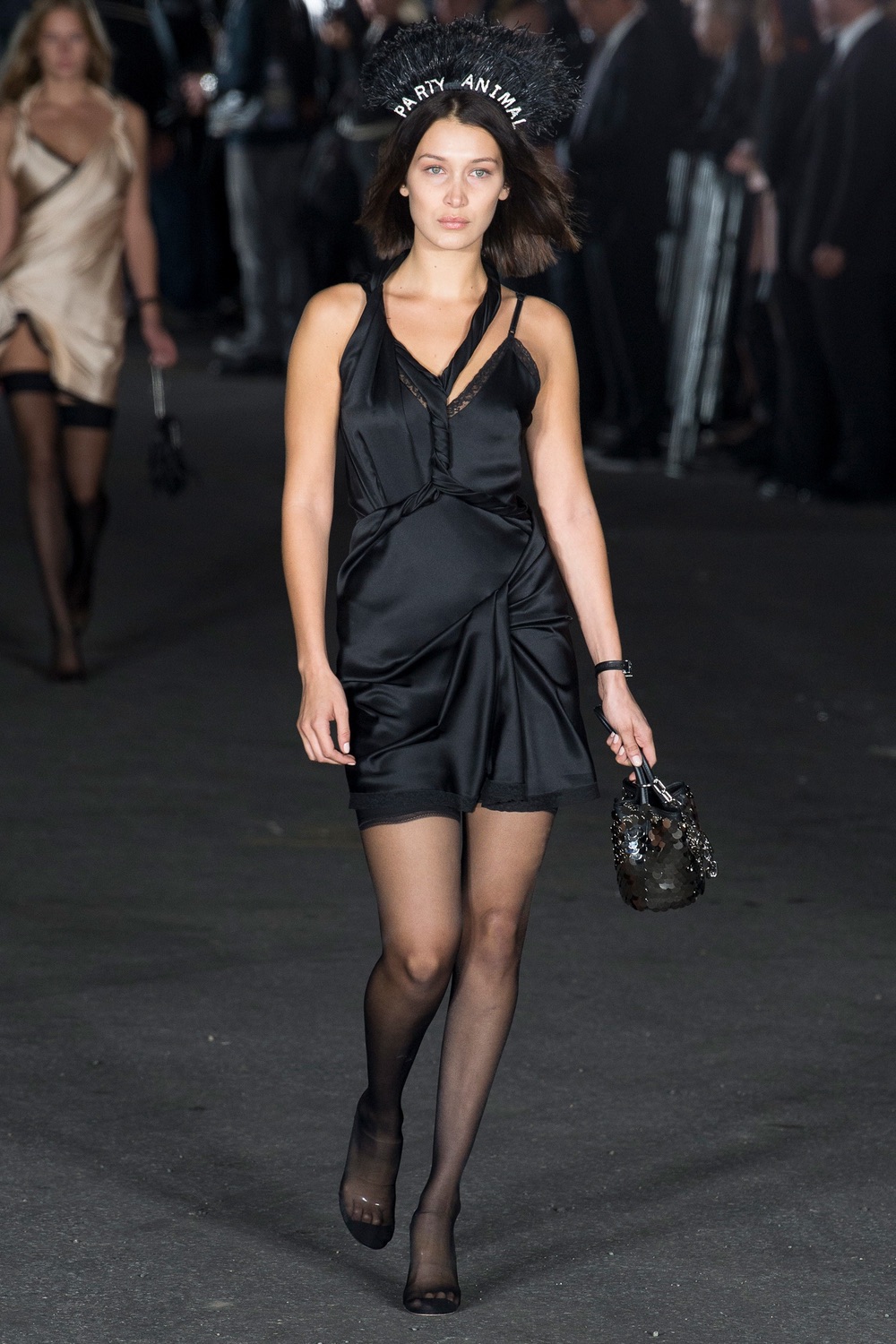 Models wore New Year's Eve-style headbands with phrases like "WANGOVER," "PARTY ANIMAL," and "AFTER AFTER PARTY" to indicate the events to follow after the show.
Just because the presentation was over didn't mean the party was over—#WANGFEST continued at an after-party held in a warehouse located nearby in Brooklyn with donut towers, an inflatable pool filled with Budweiser, a bounce house, a NARS makeup booth, a music festival, and much more. With performances by A$AP Ferg, Vince Staples, Cardi B, Ja Rule, and Ashanti, #WANGFEST felt like a real festival and was one to never forget.
Sunday, September 10, 2017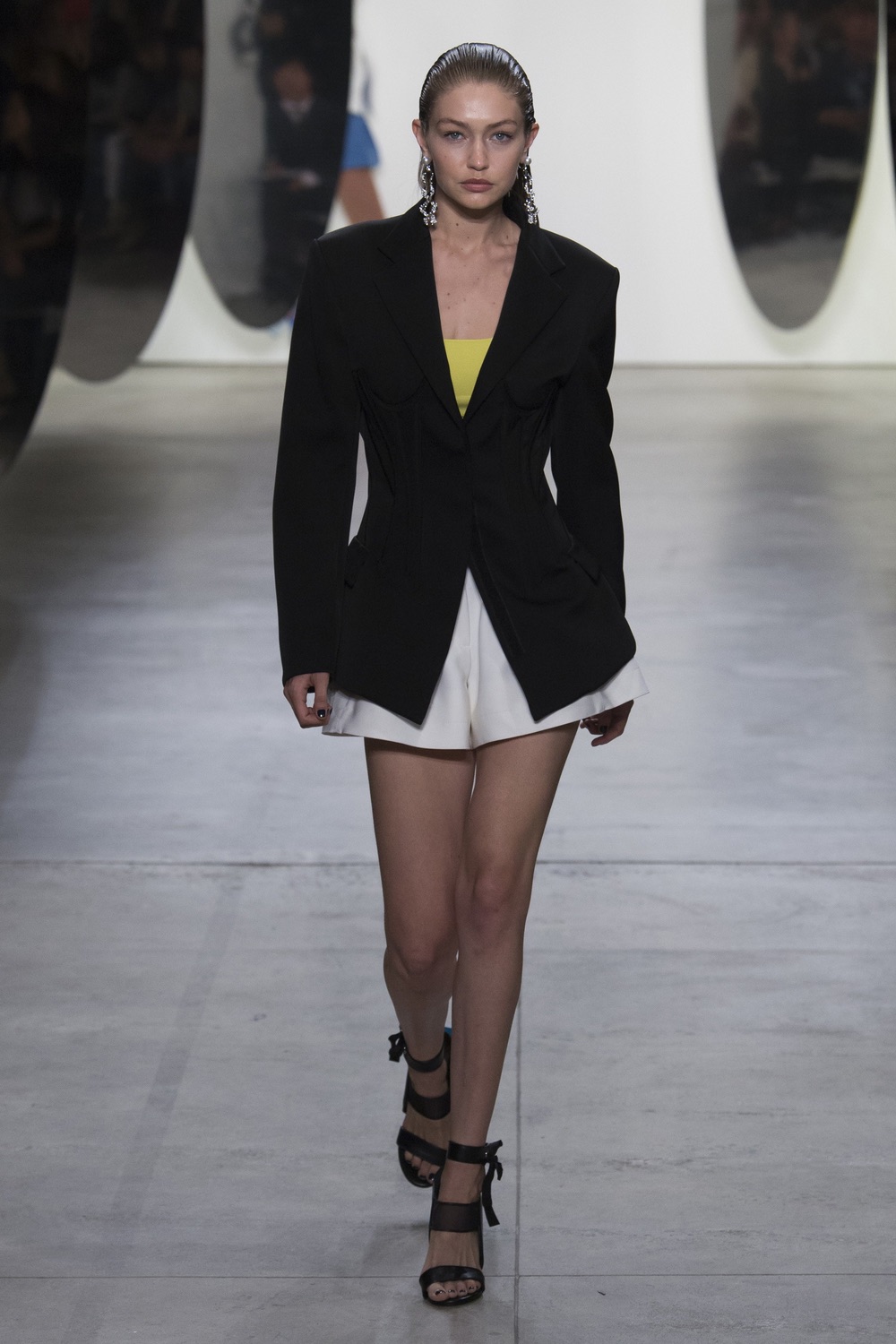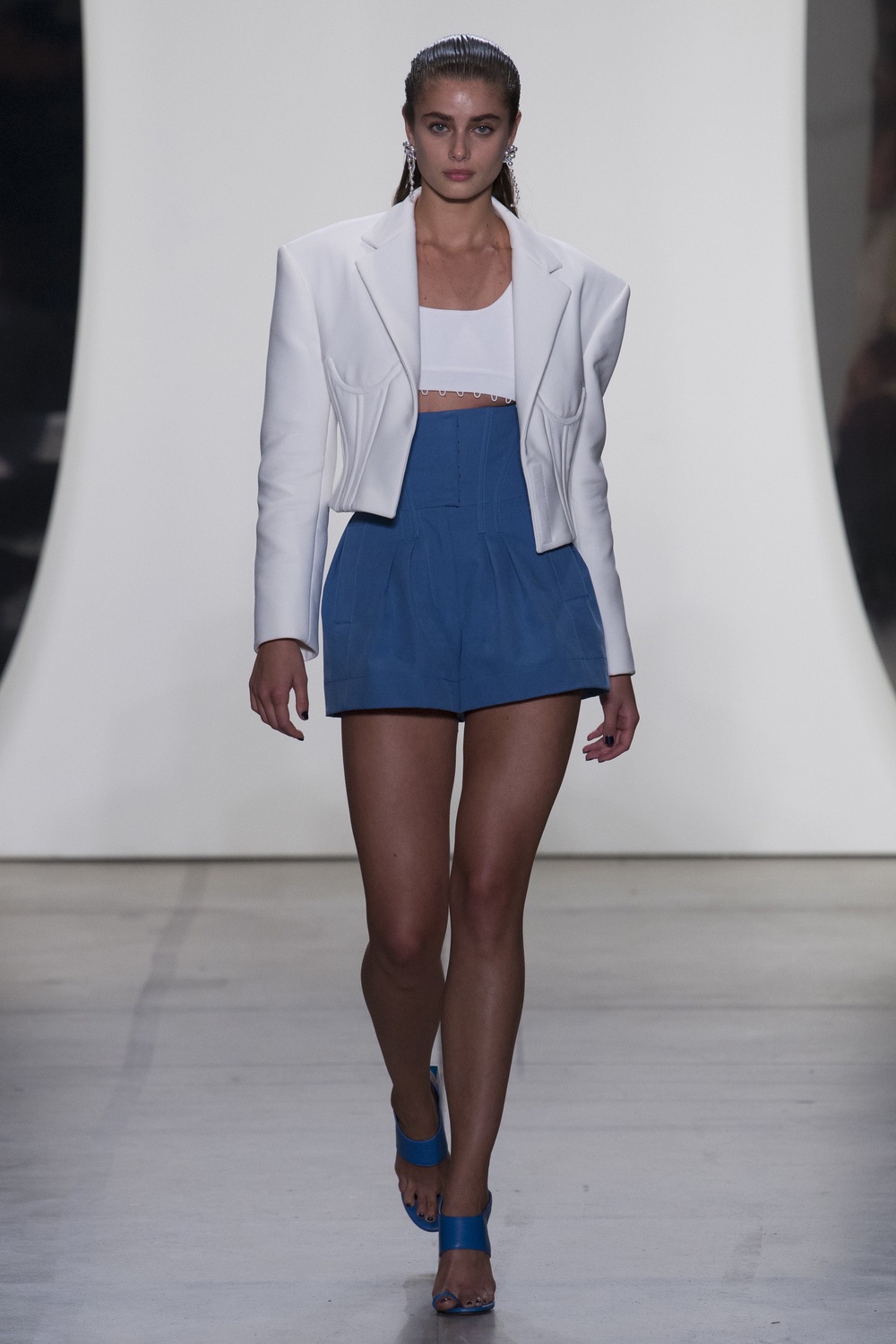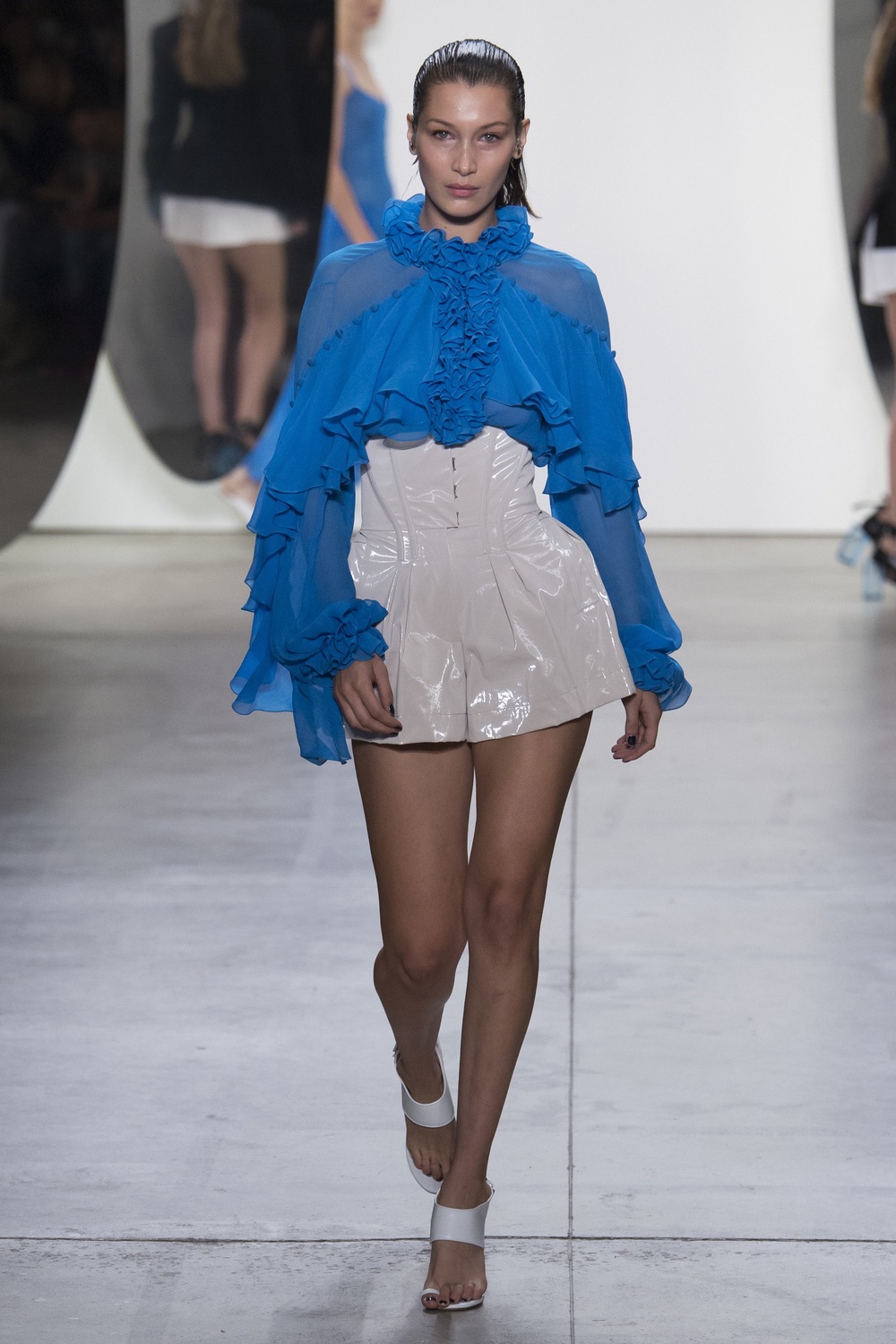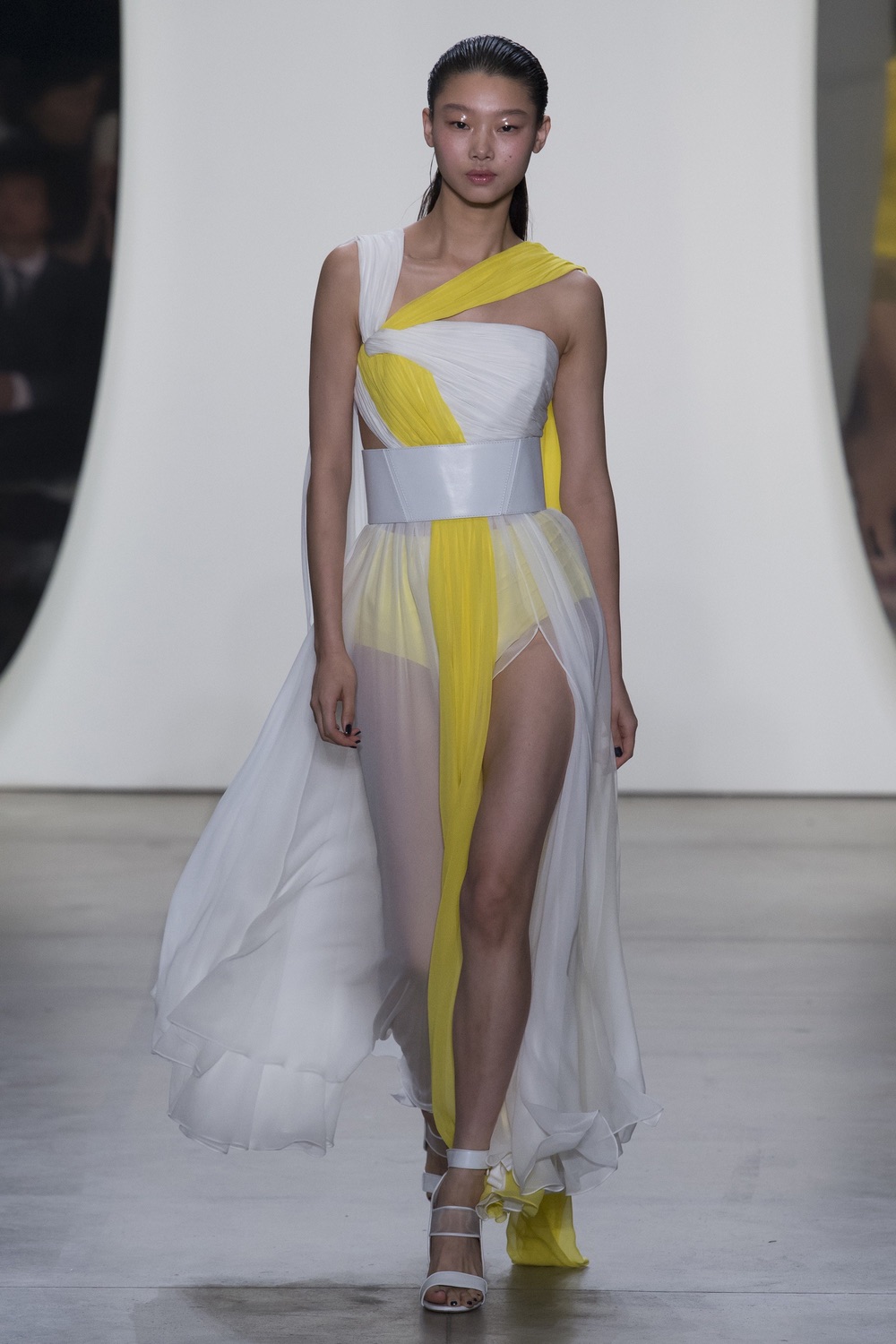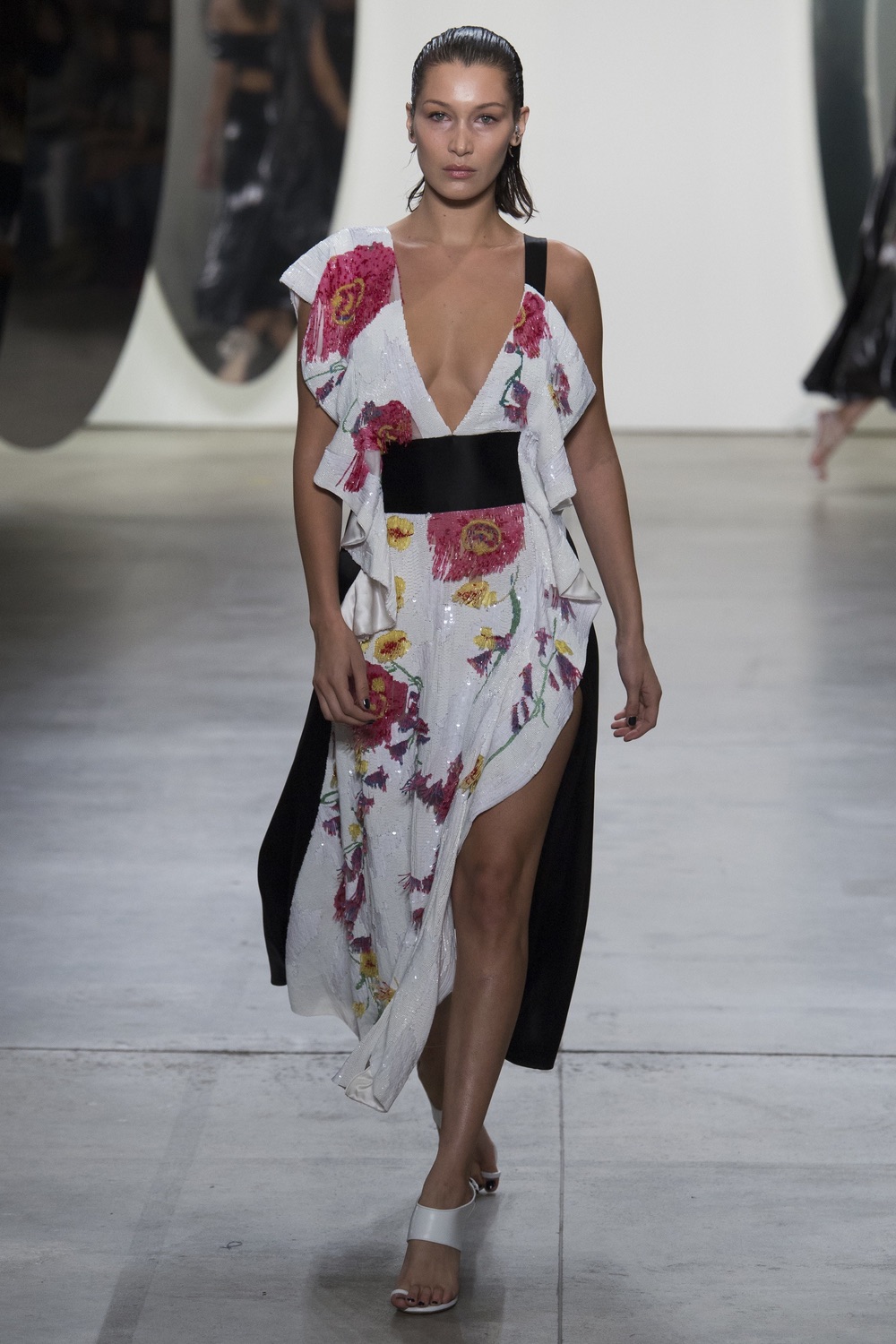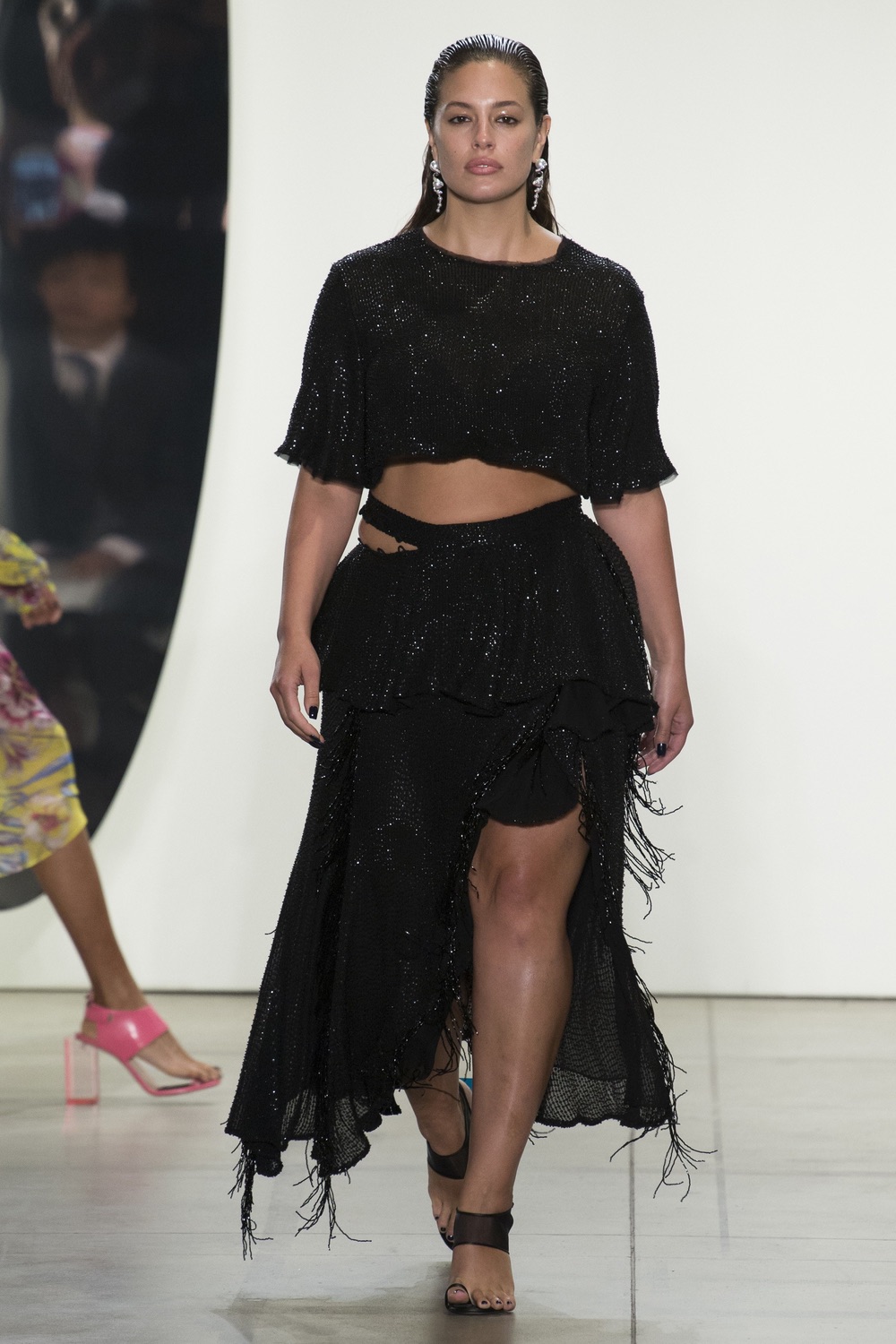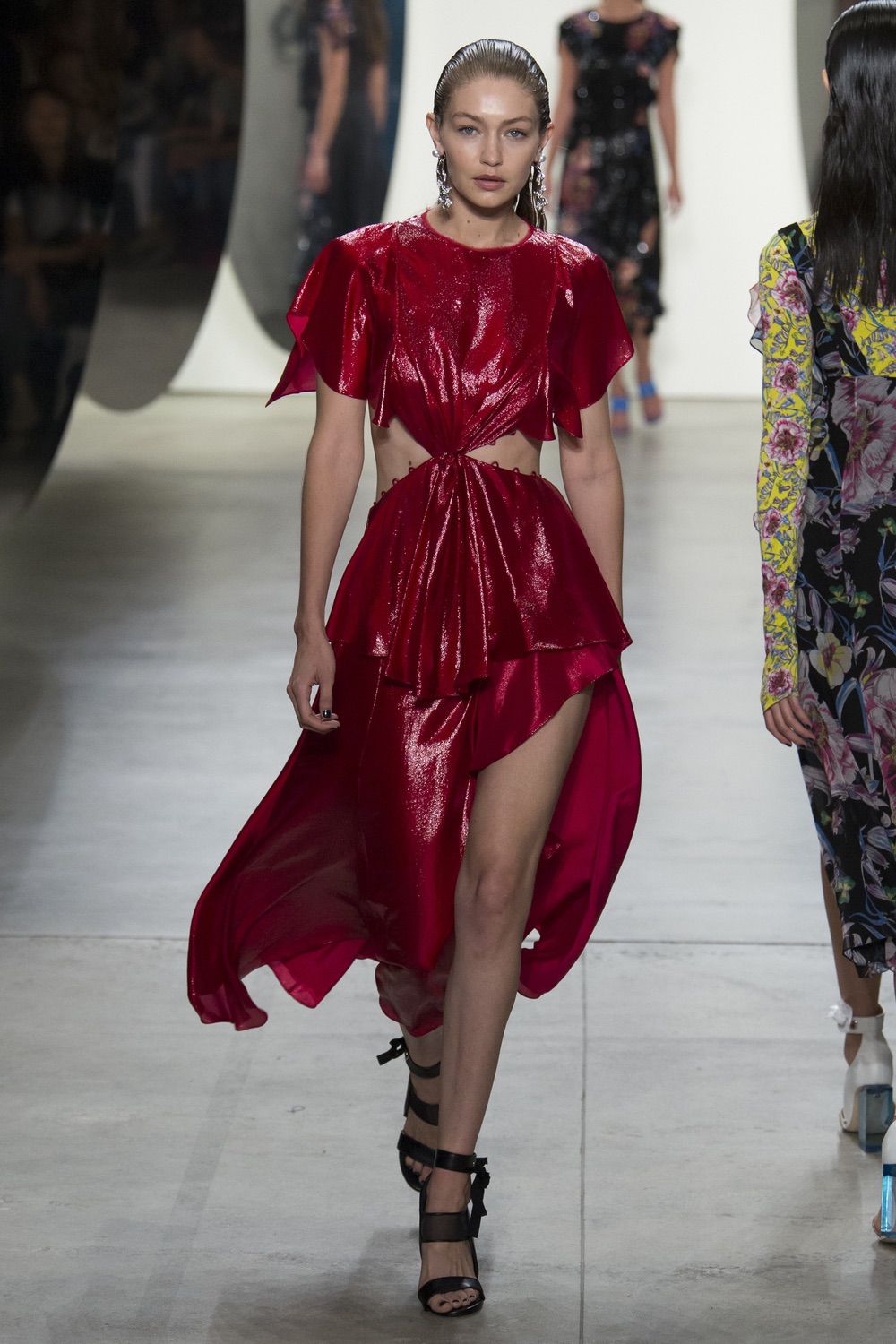 It's all about color in Prabal Gurung's Spring/Summer18 collection. In his pieces, he used vivid, bright tones such as pink, blue, yellow, and red to honor a woman's beauty. Gurung played with different types of female characteristics to showcase the femininity of his collection. From the broad-shouldered overcoats to the high-waisted shorts, the collection exemplifies strength and boldness. The craftsmanship of the patterns and textures within his pieces gives a sexy, fun, energetic pep in our step, giving us all the feels for his entire collection.
Monday, September 11, 2017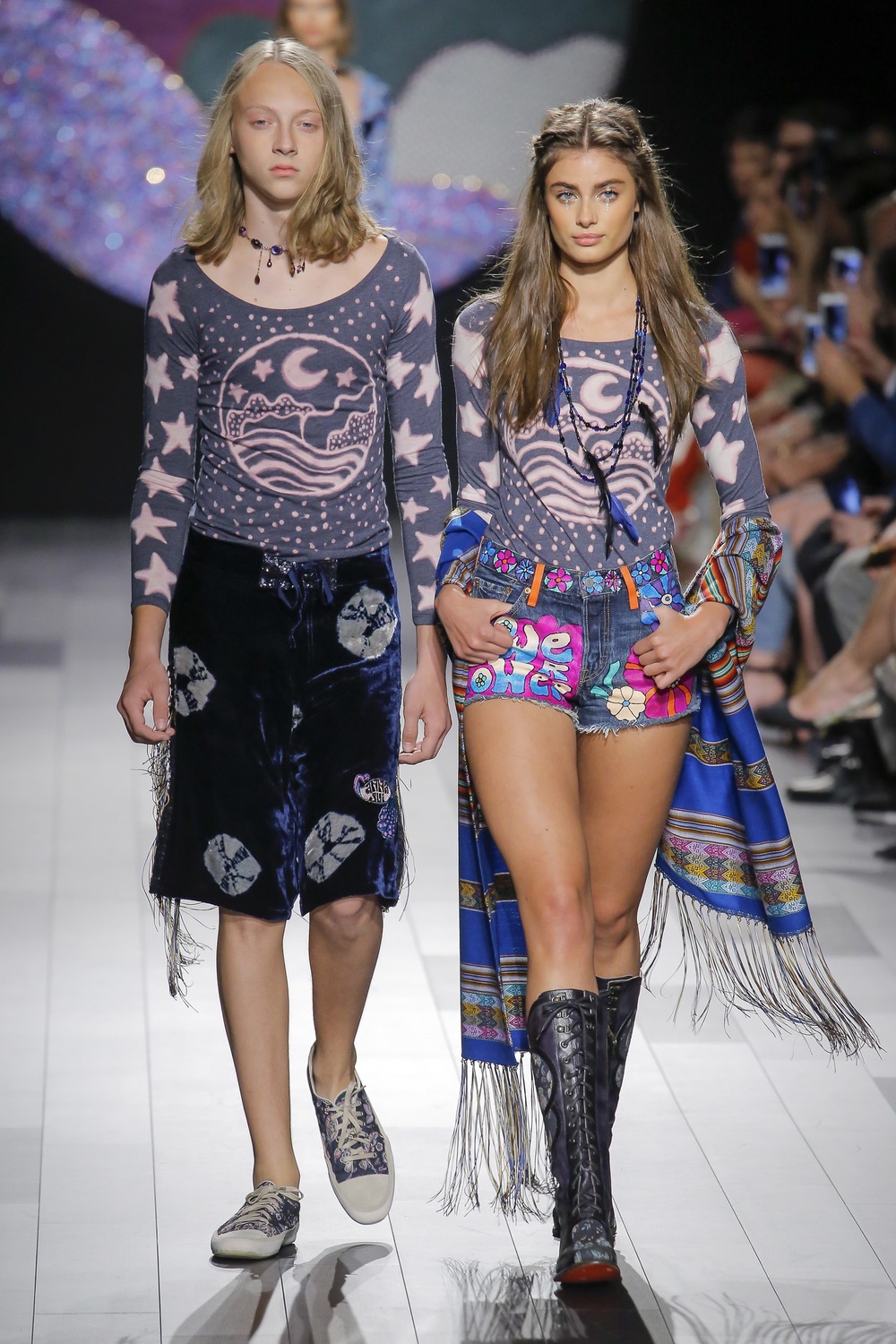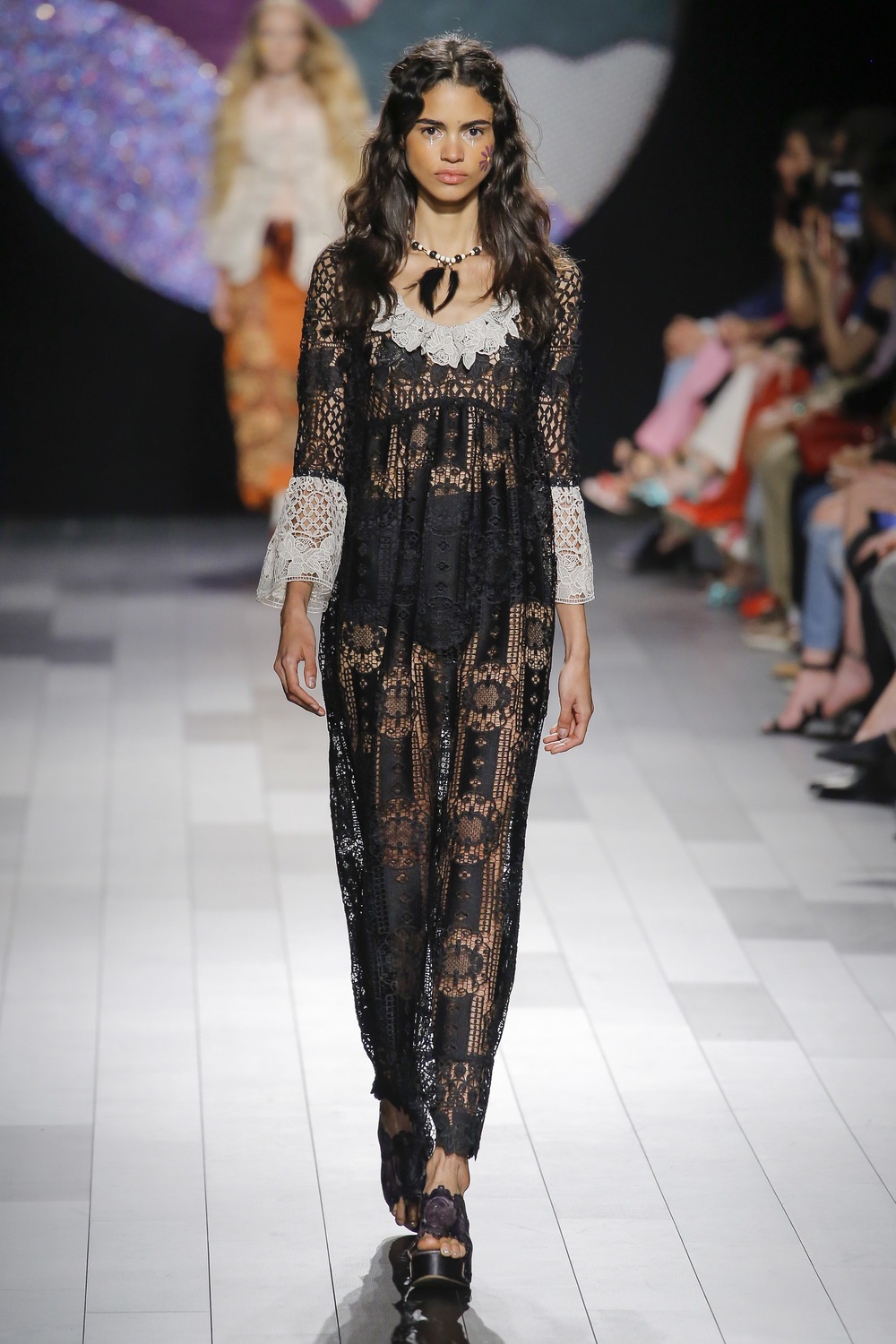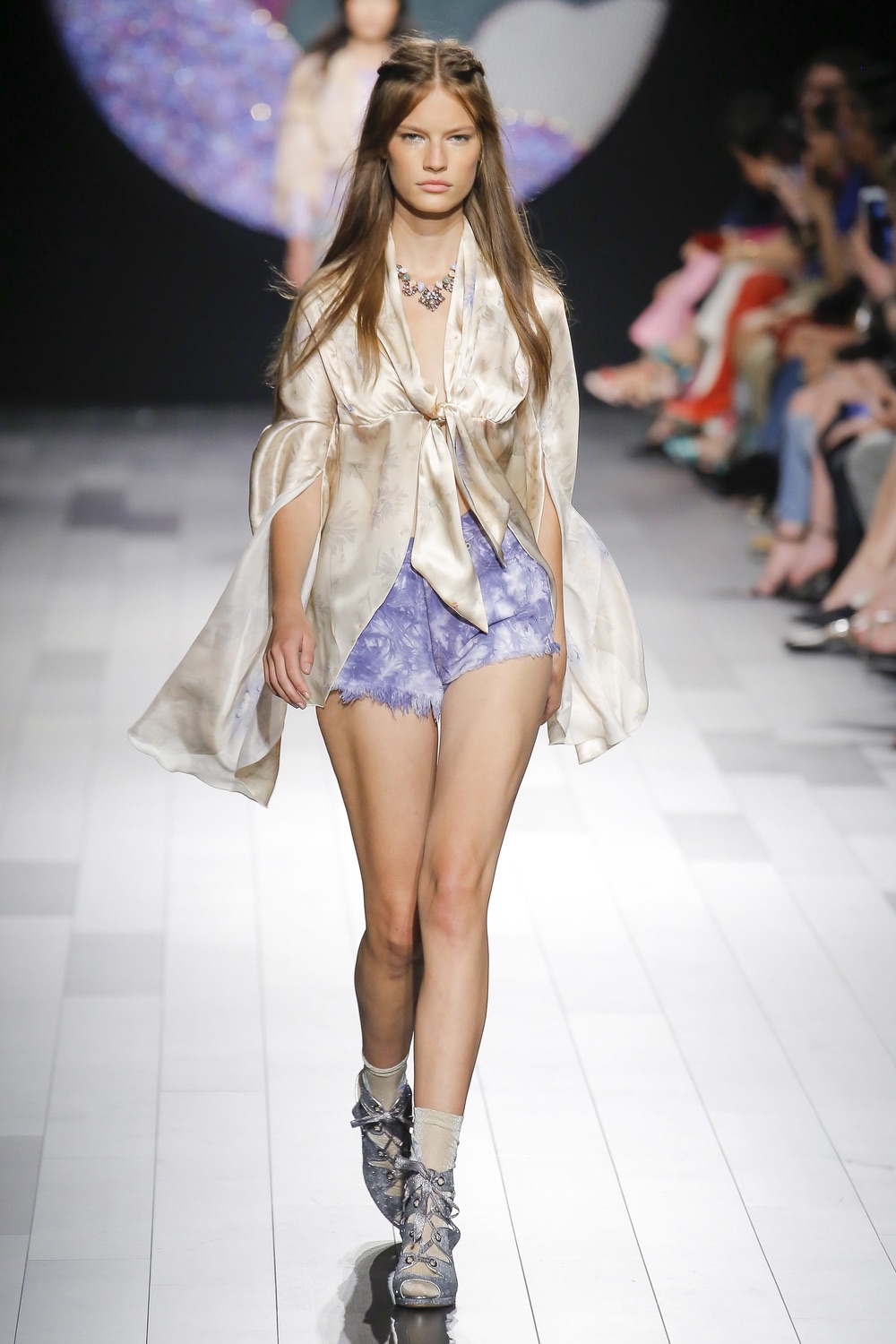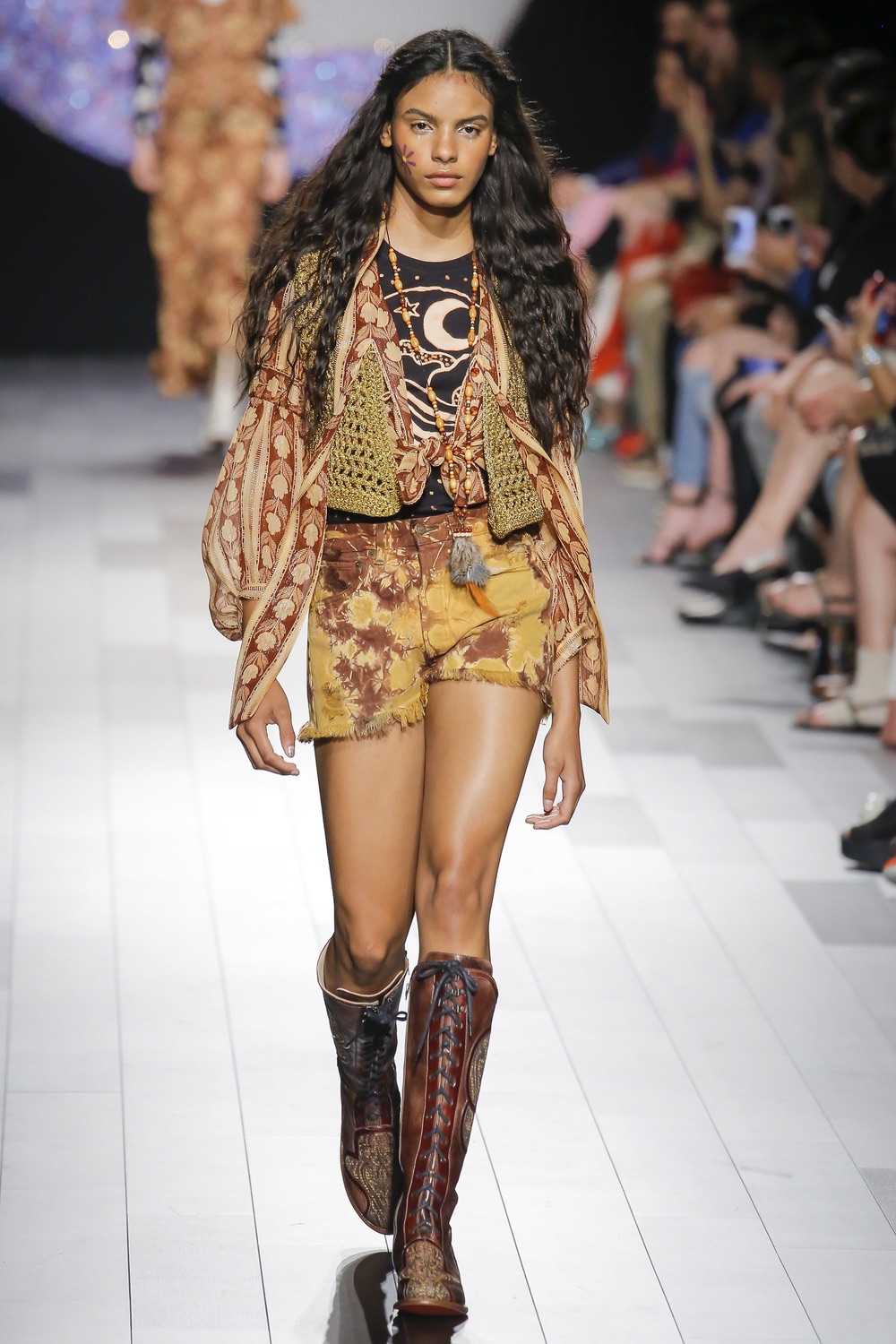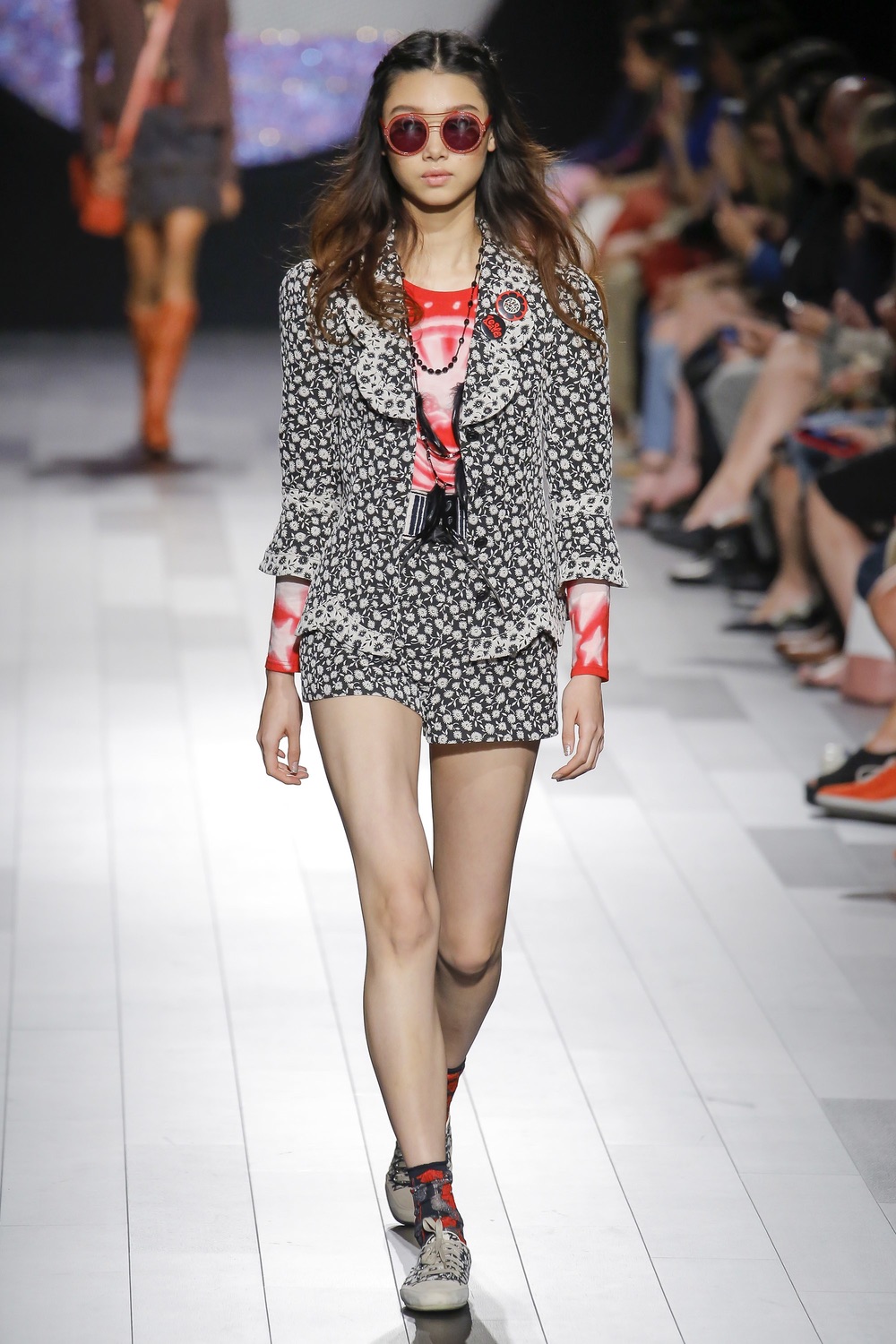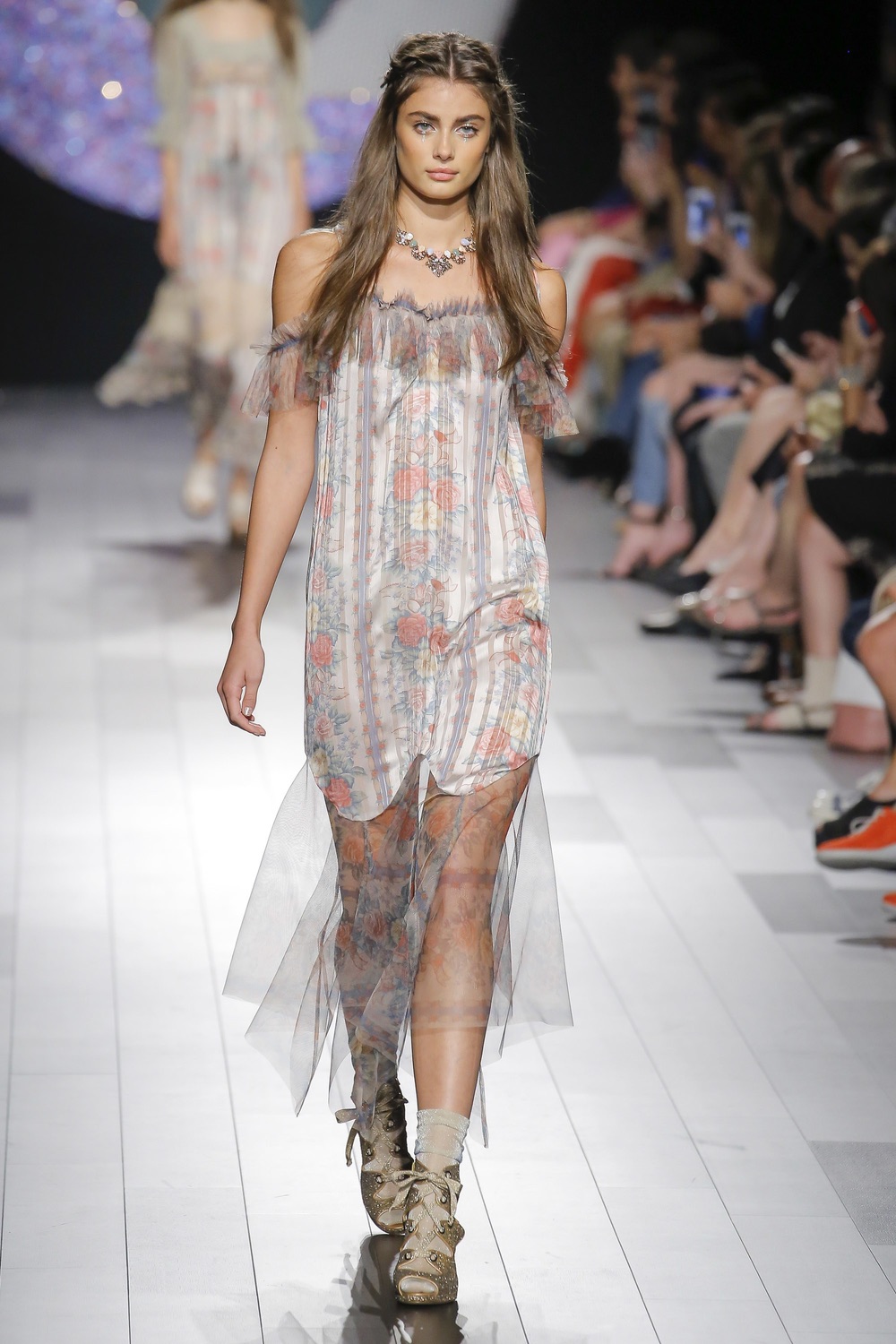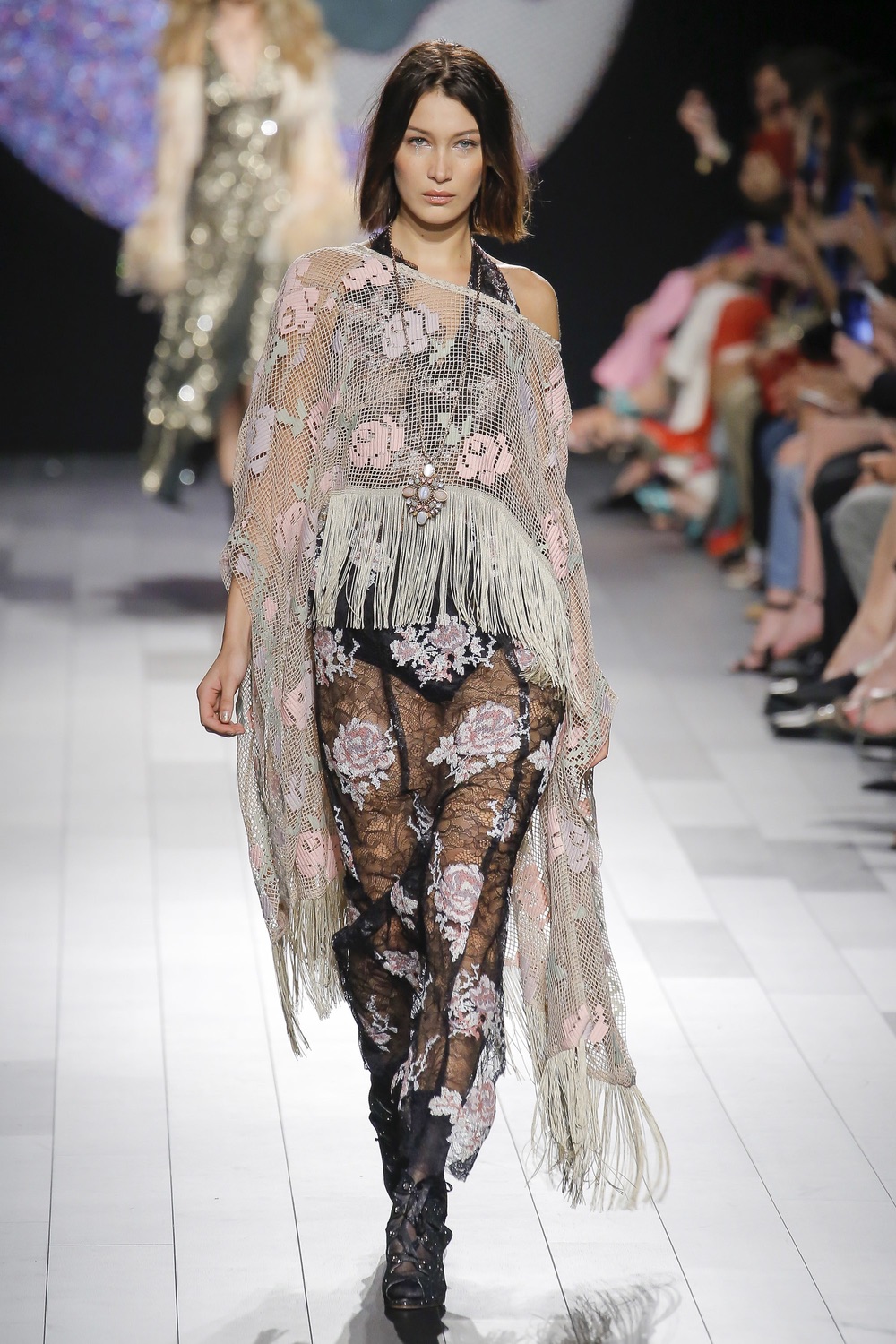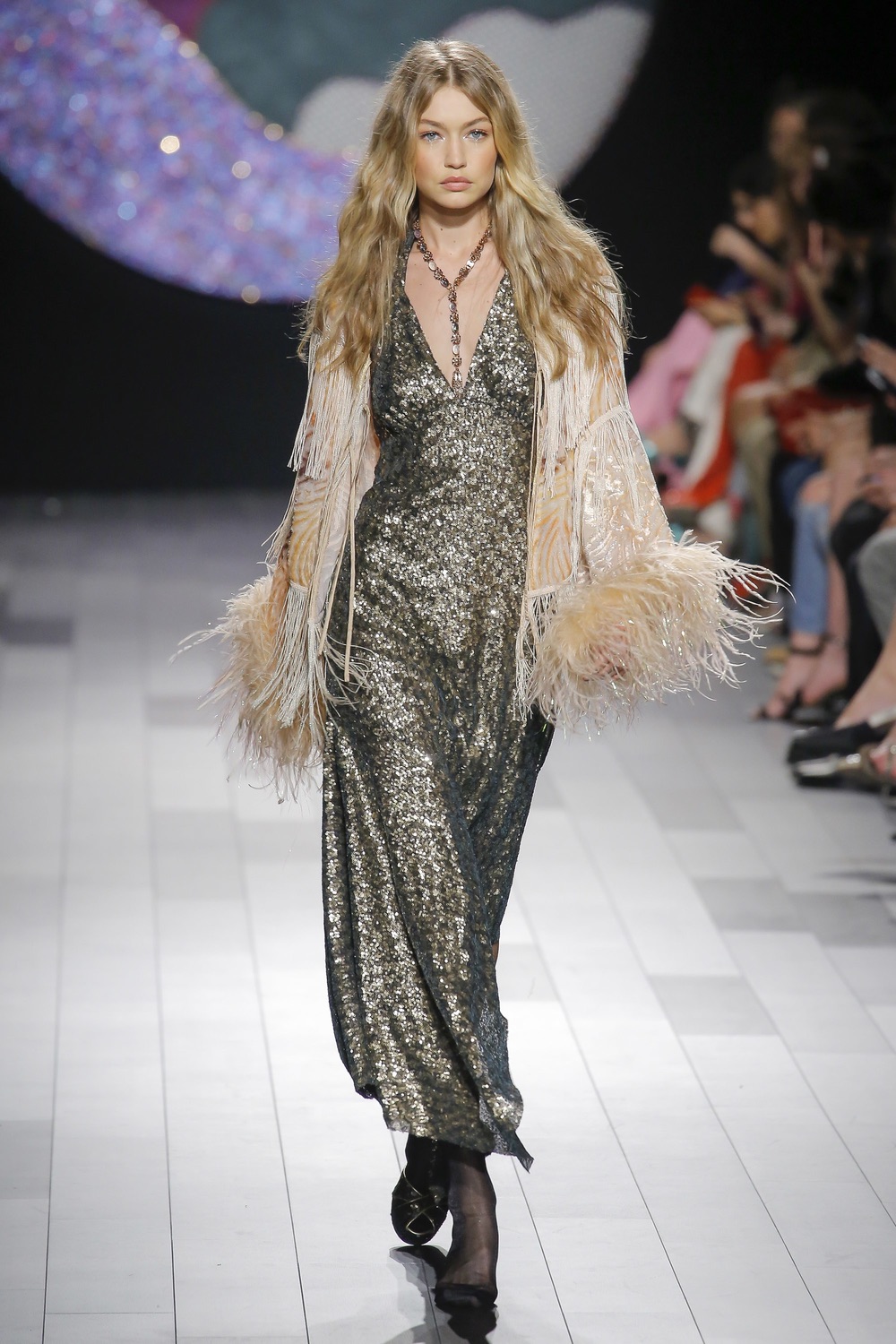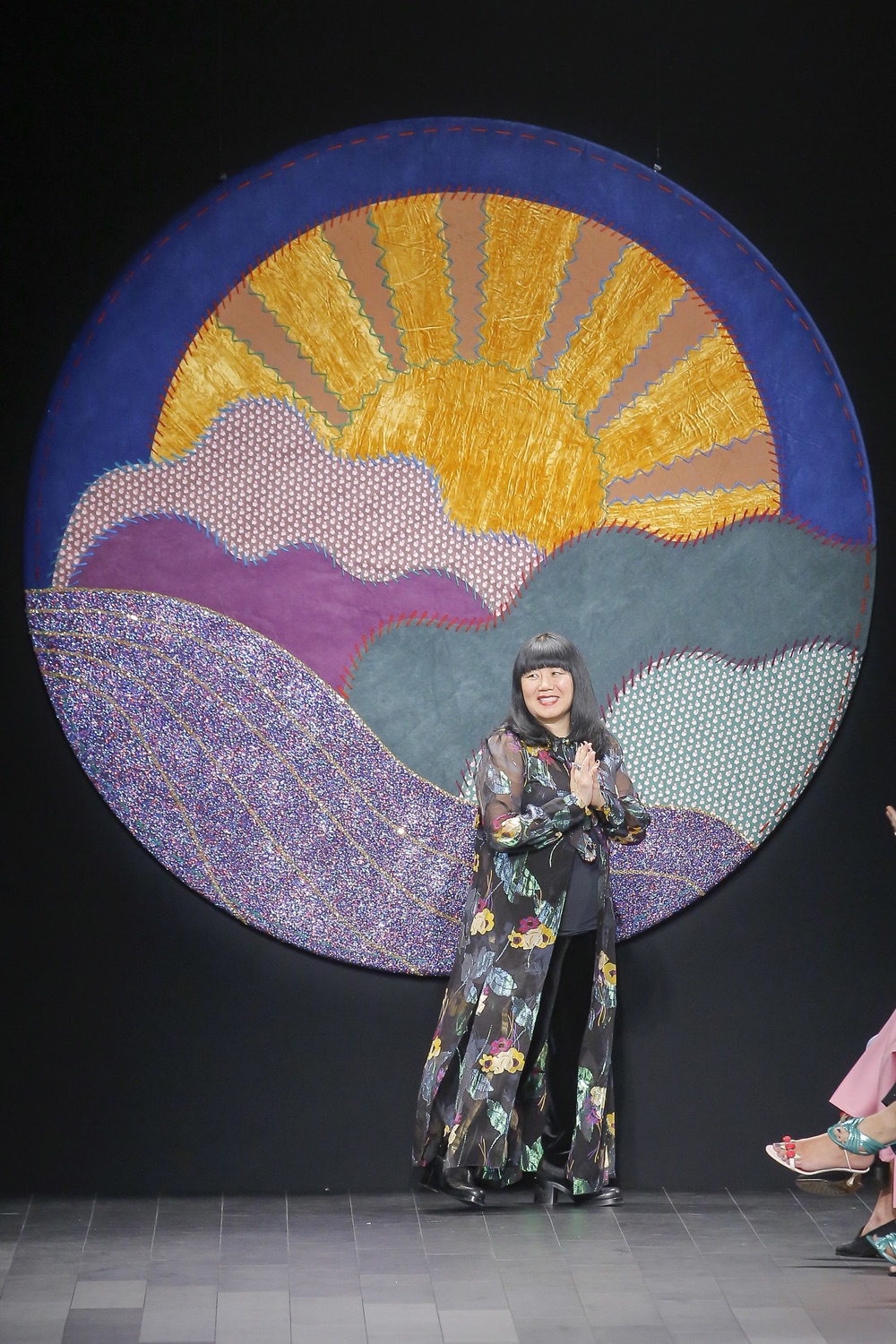 Gigi Hadid might have lost her shoe while strutting down the runway, but she did it with grace and elegance—especially while wearing Anna Sui. This collection is all about summer love and gave us serious Coachella vibes.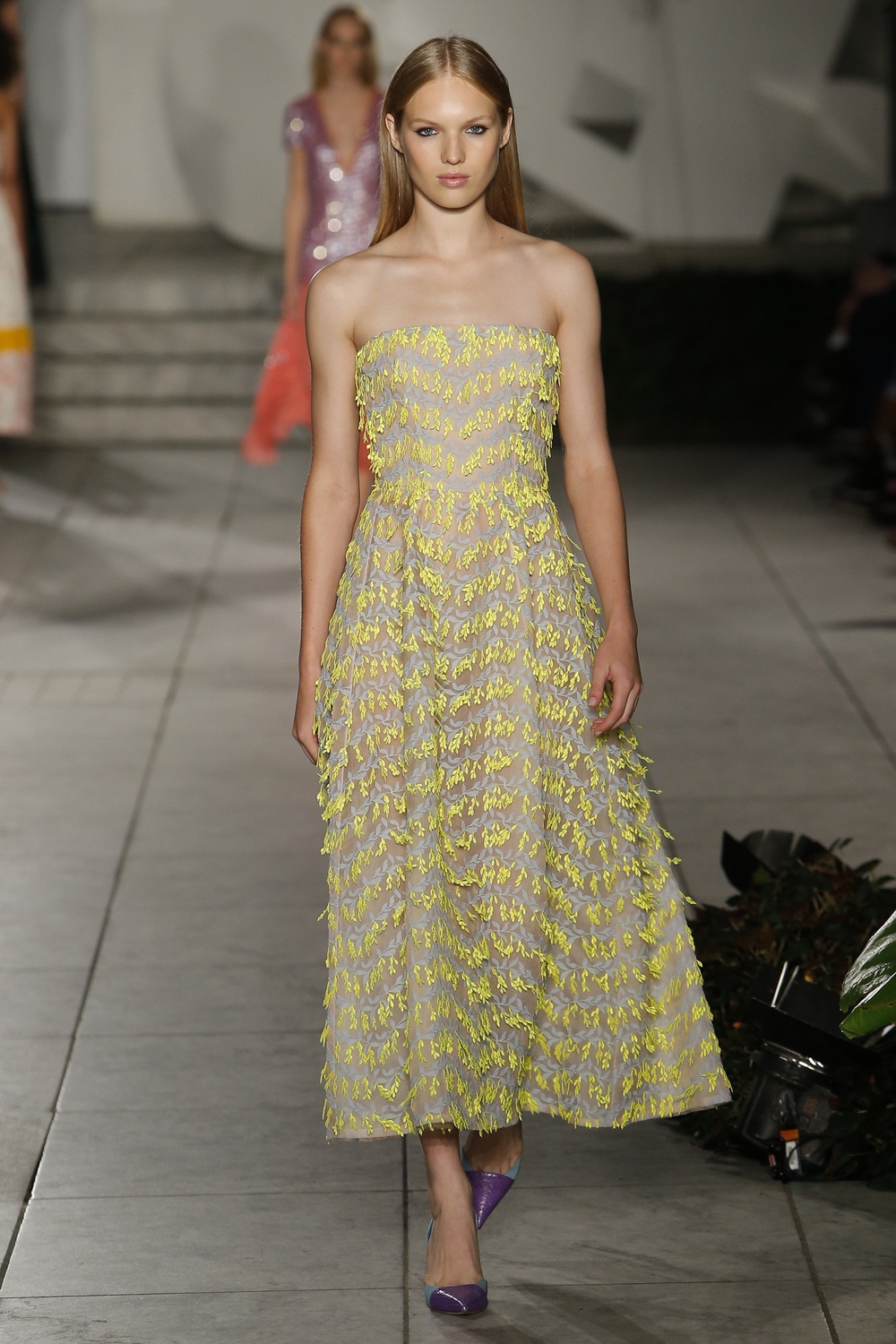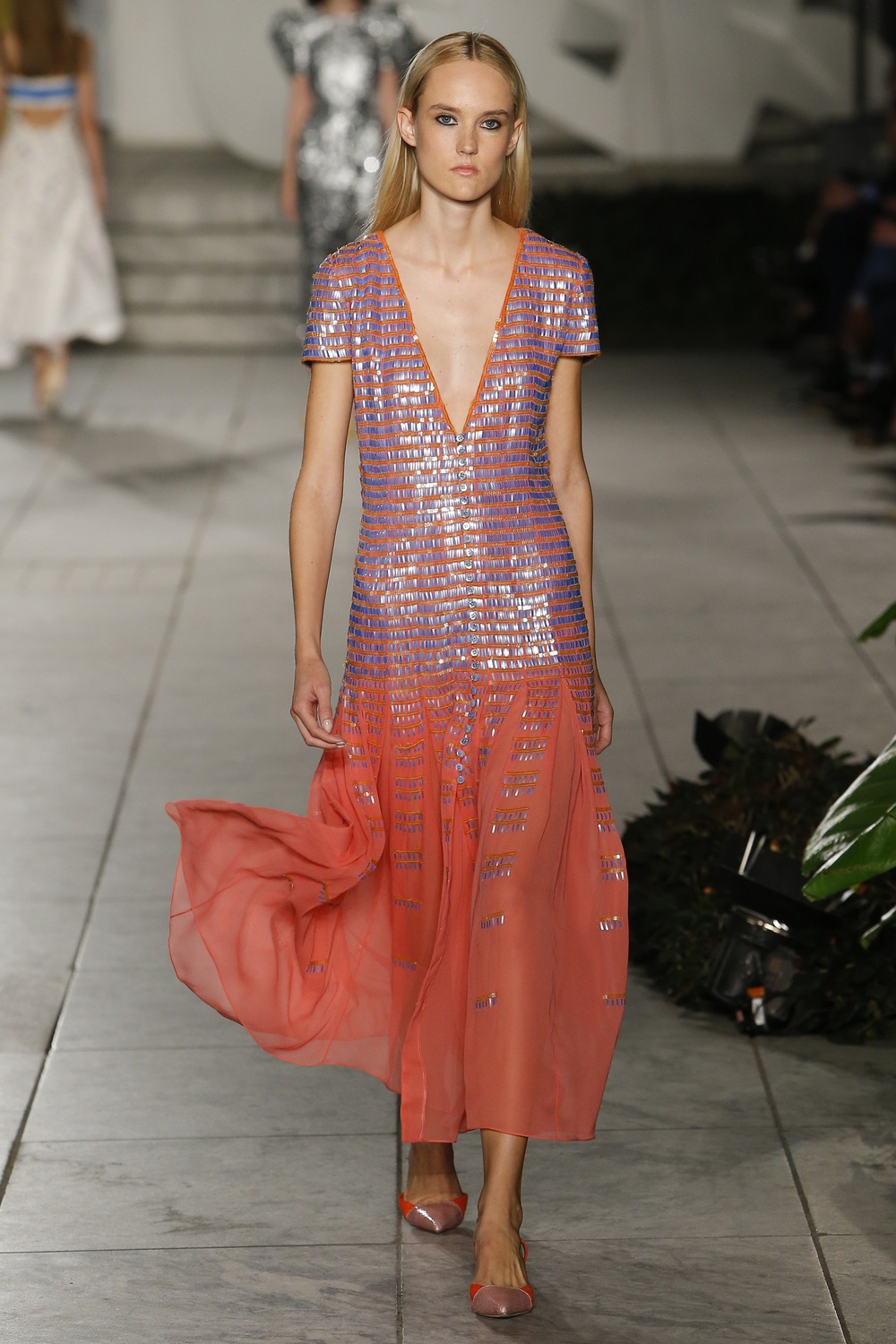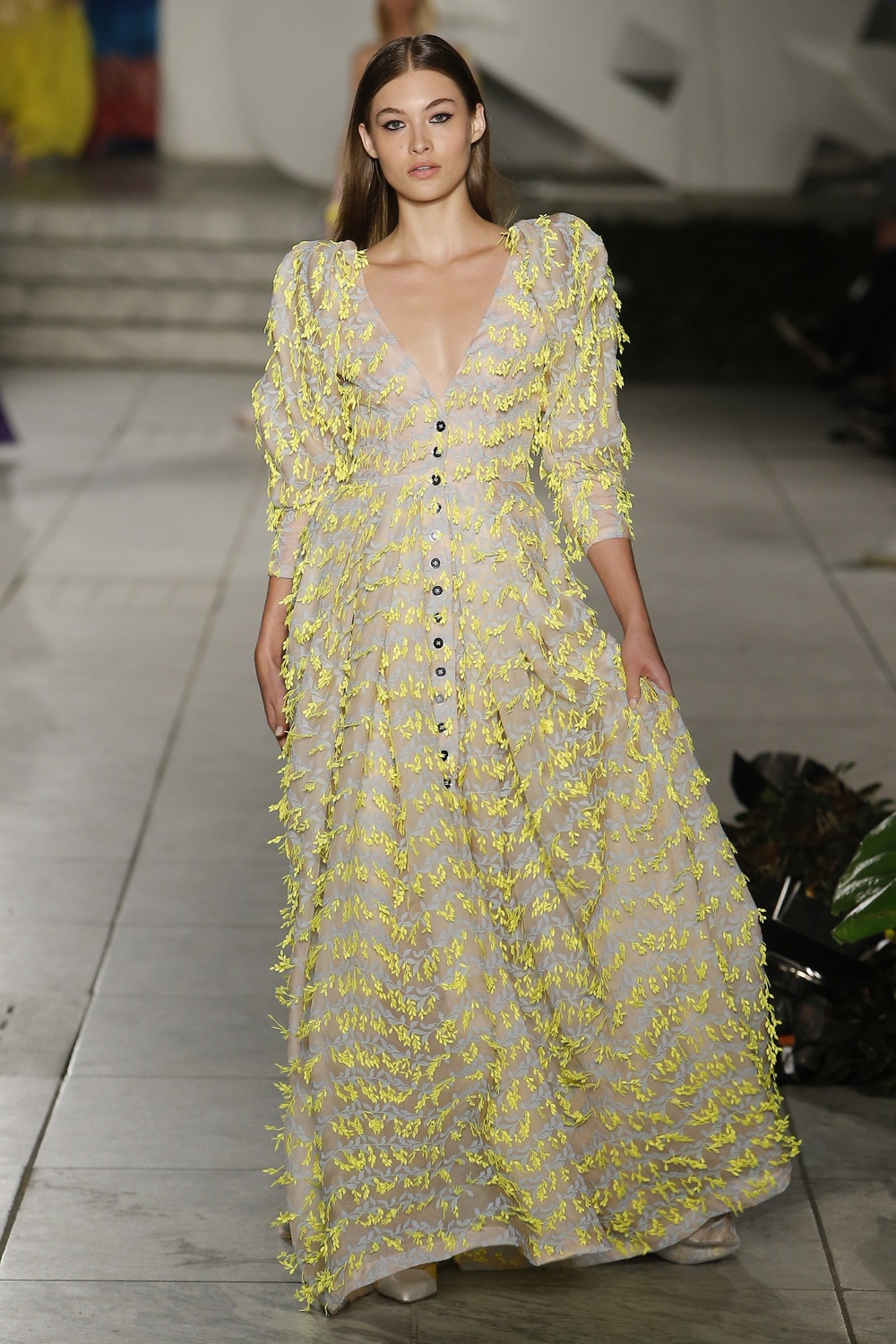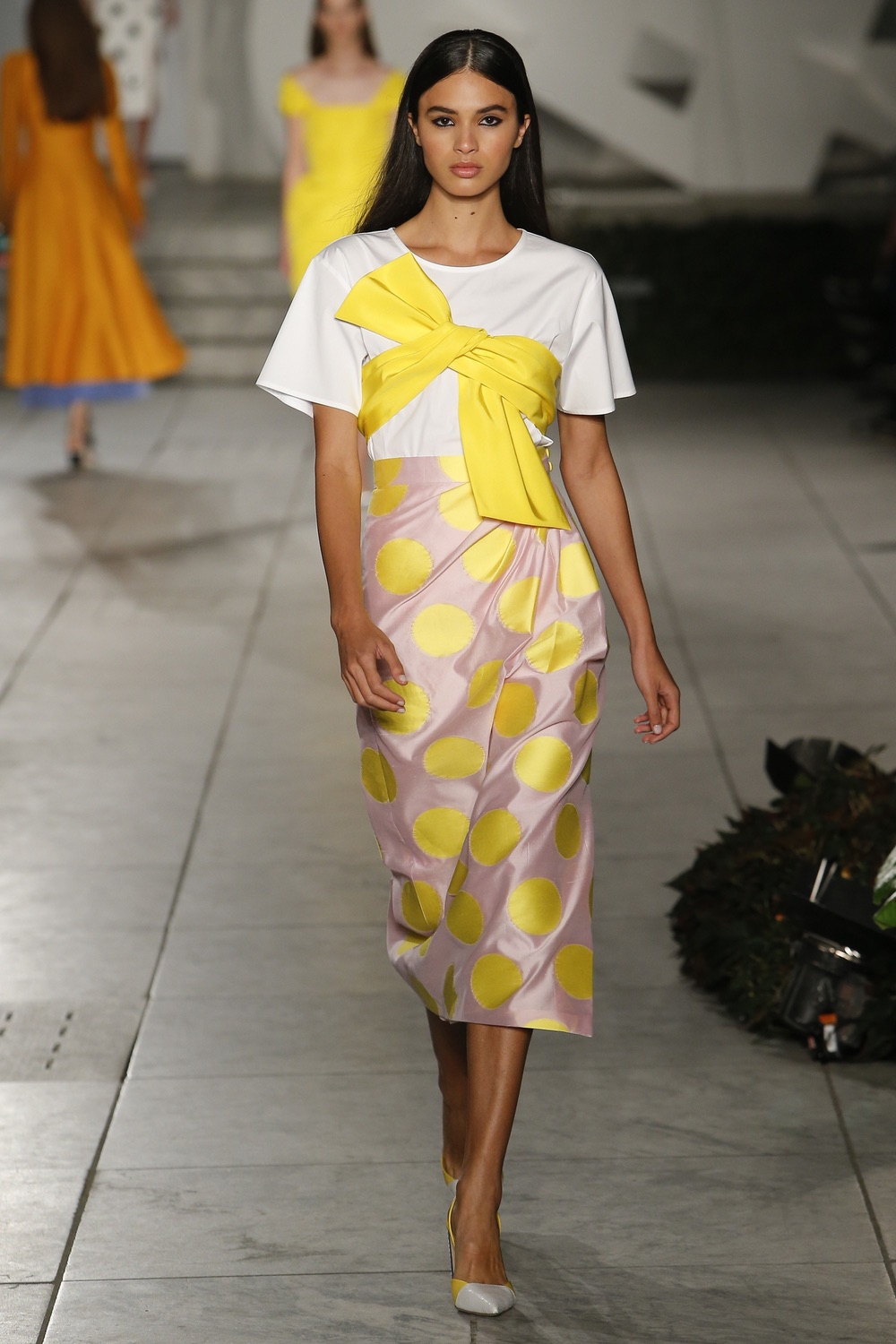 Hosted at the Museum of Modern Art—the first time the institution has allowed a fashion presentation—we couldn't help but expect nothing less than fabulous. The show and the collection, of course, did not disappoint. Full of bright, fun hues covering every bit of the color spectrum, Carolina Herrera gave the spring runway a boost, and we can't wait to see her styles on the red carpet.
Tuesday, September 12, 2017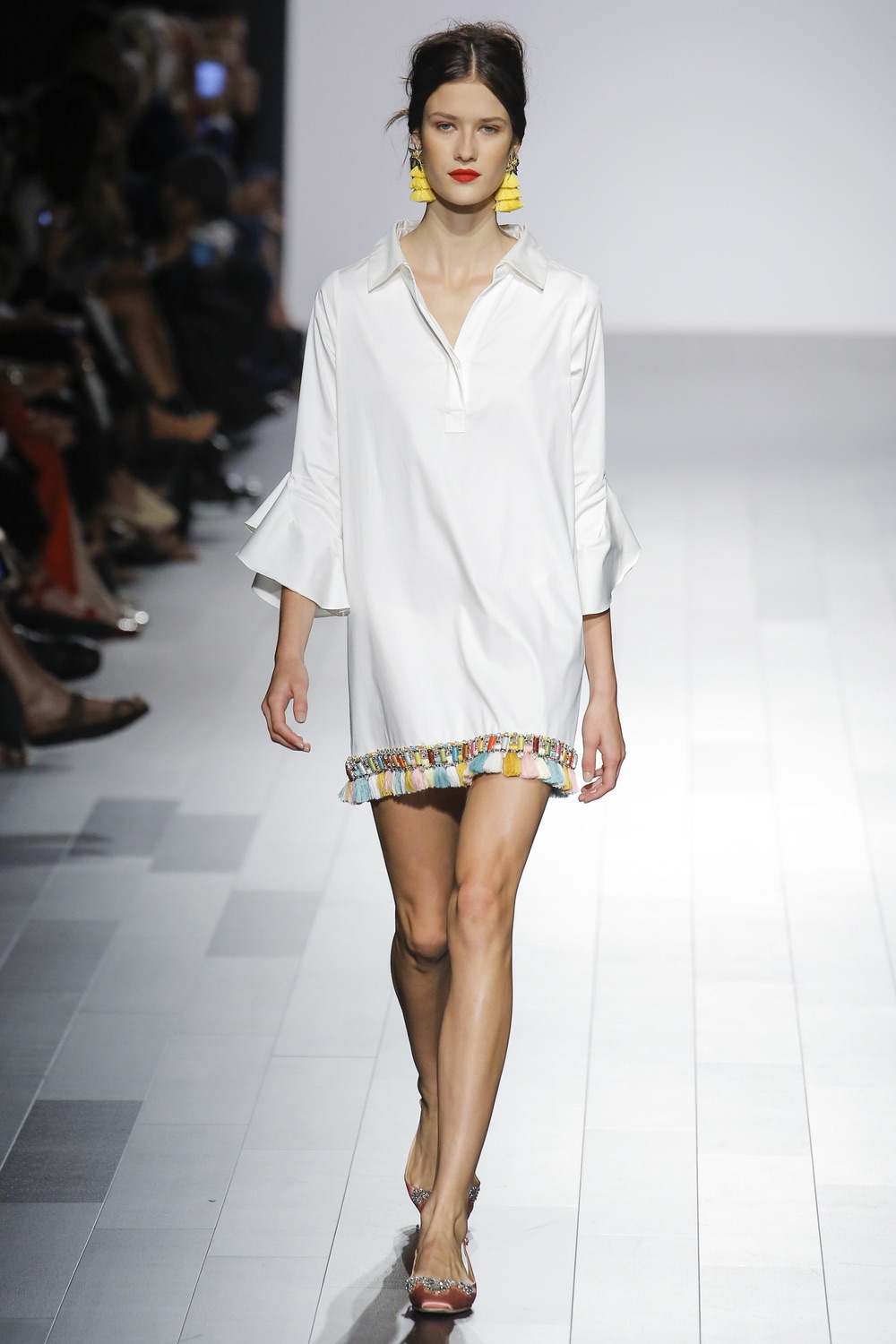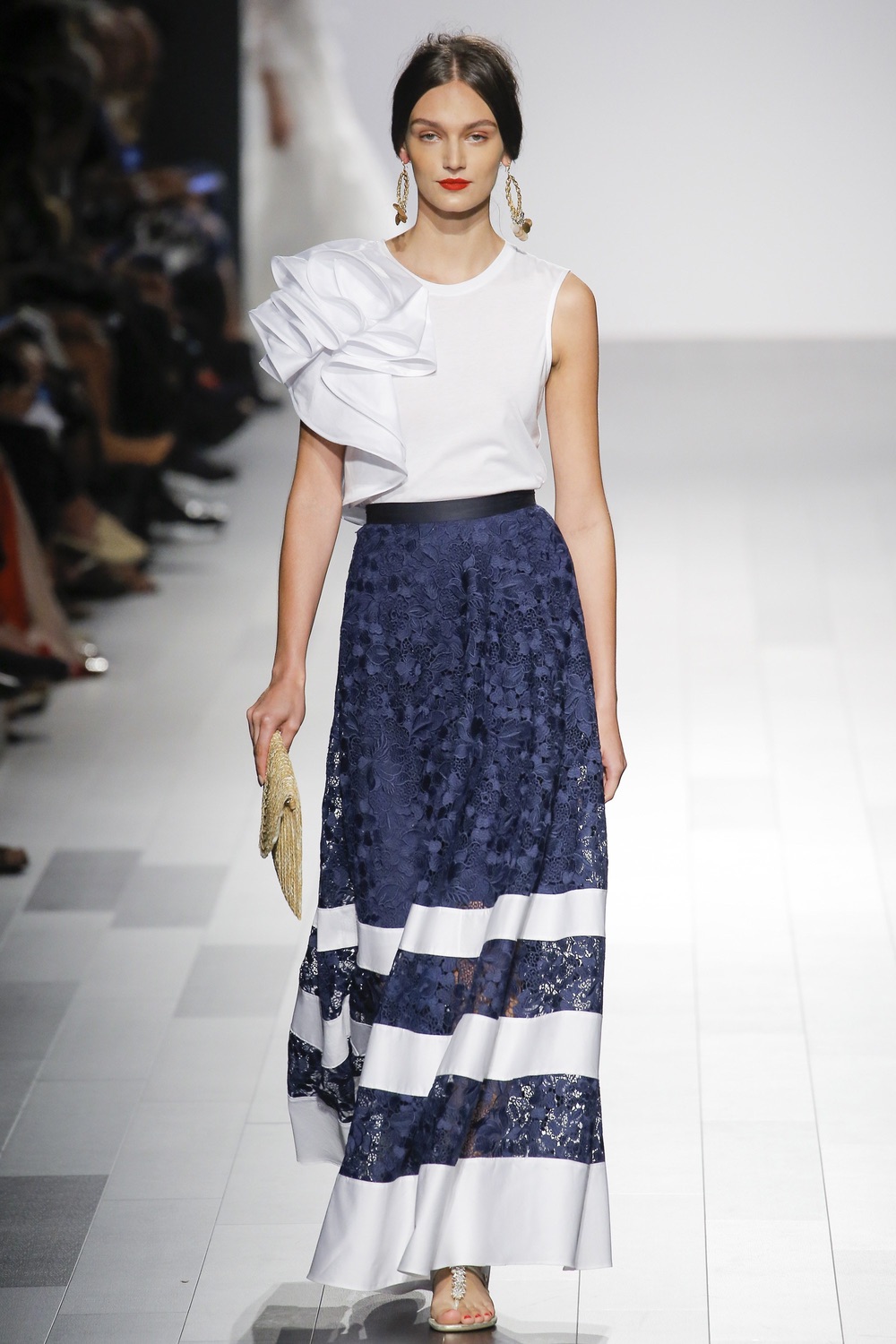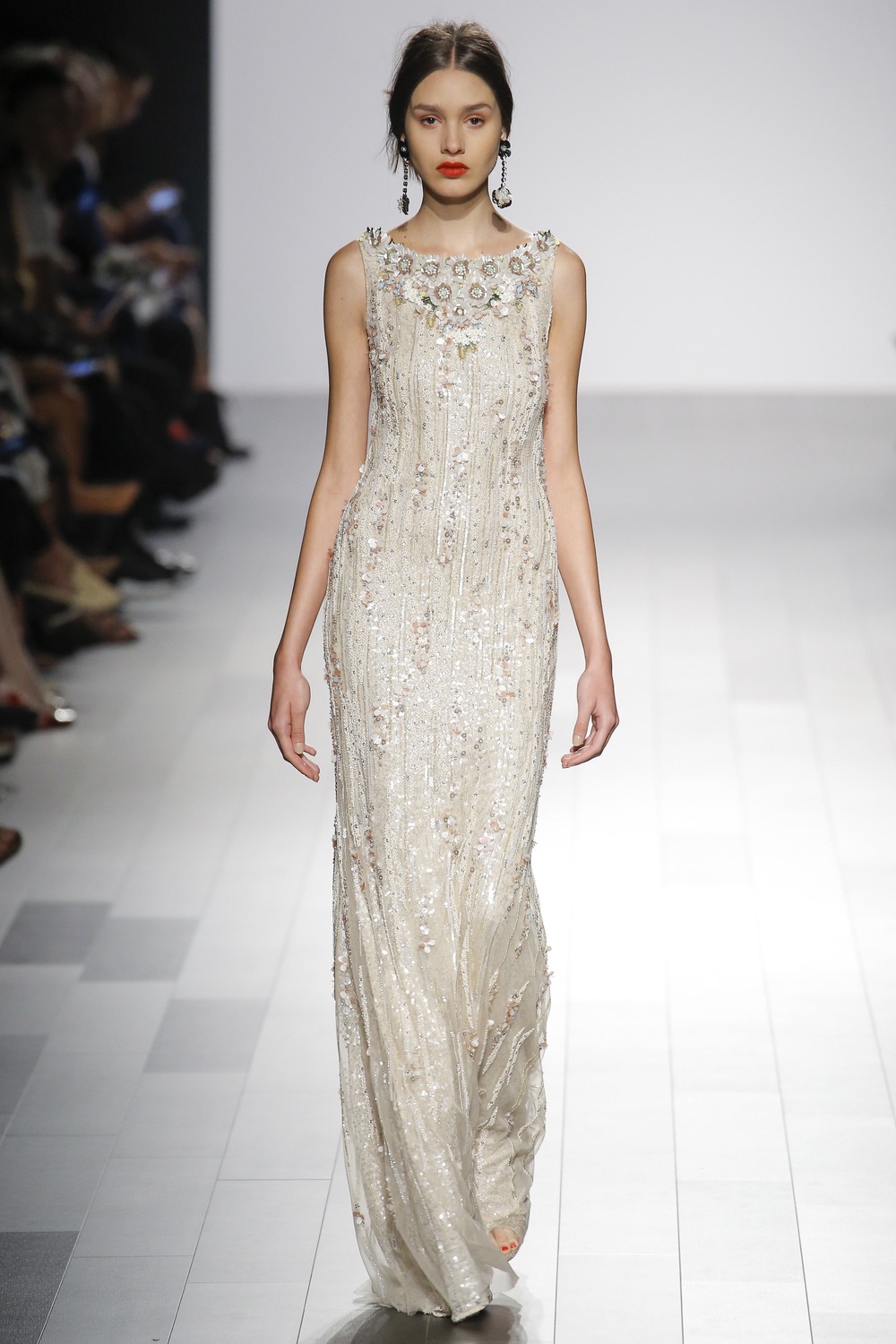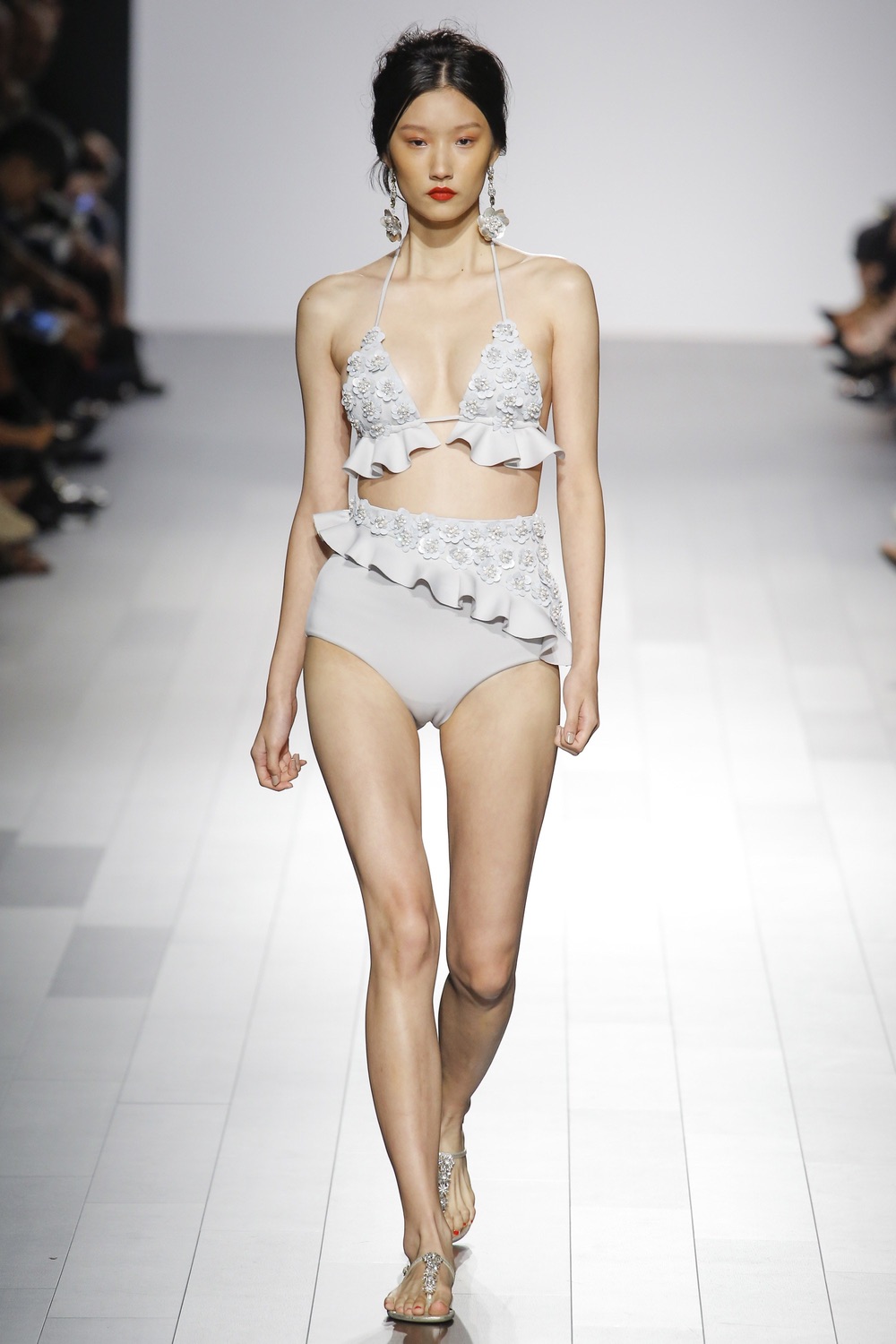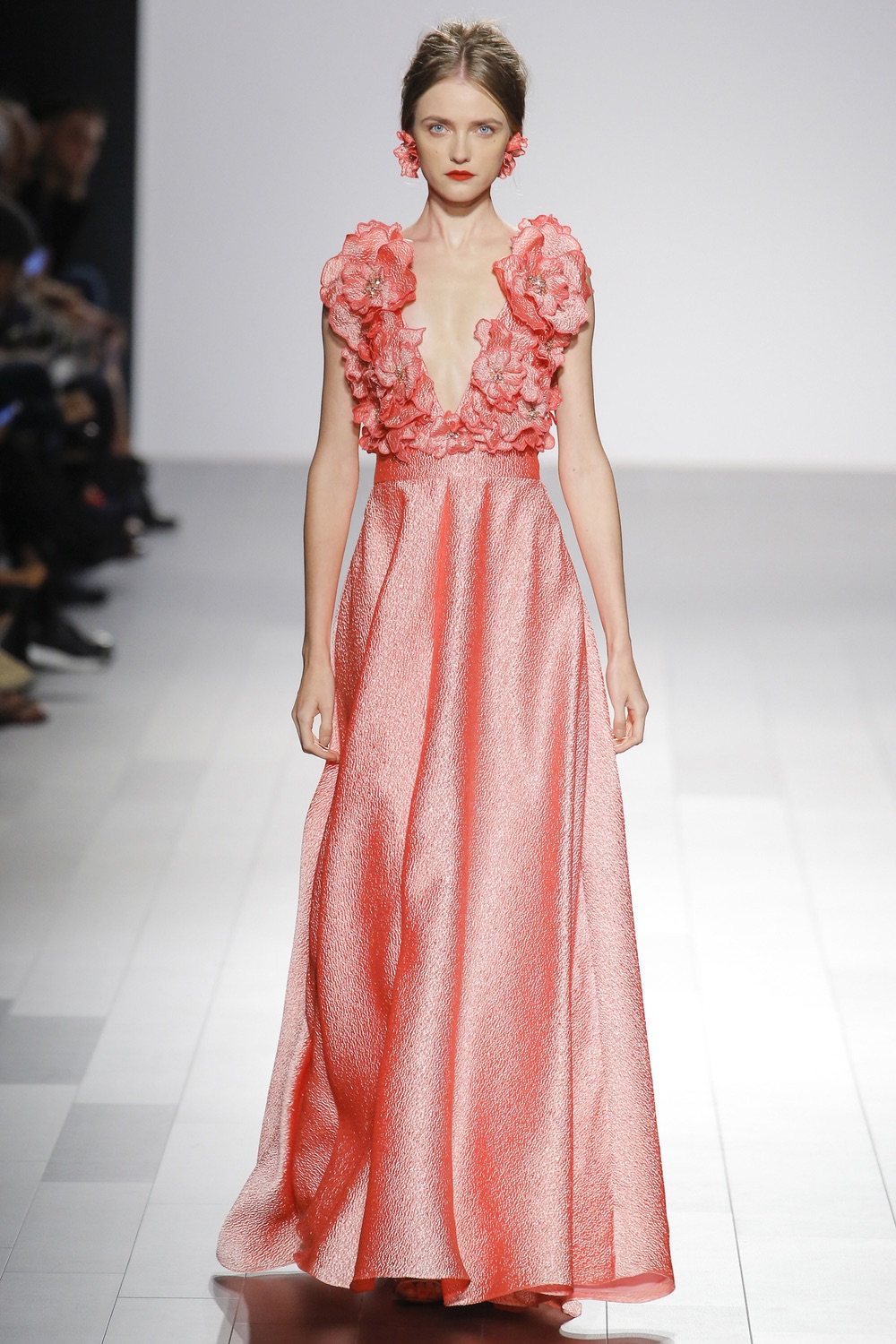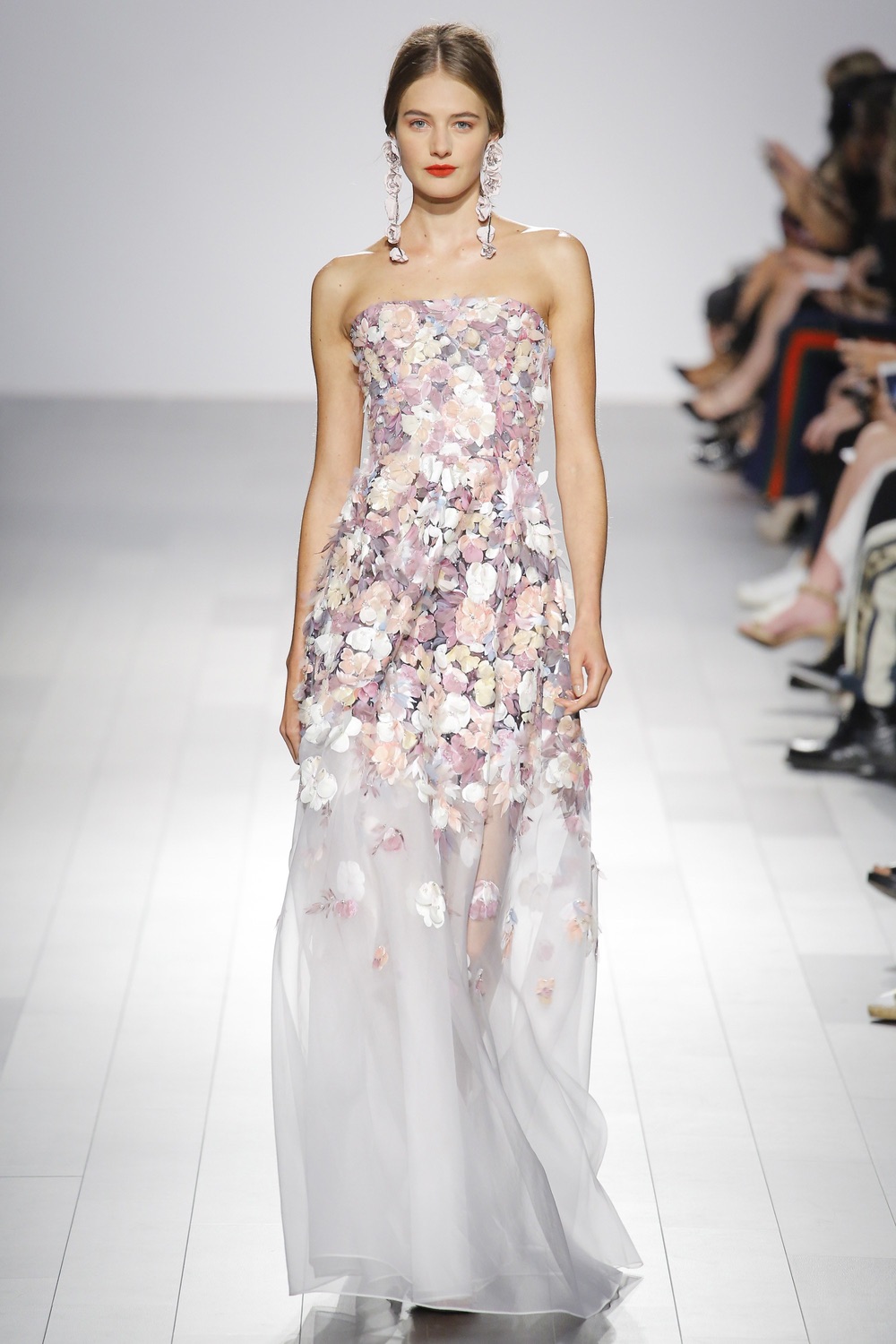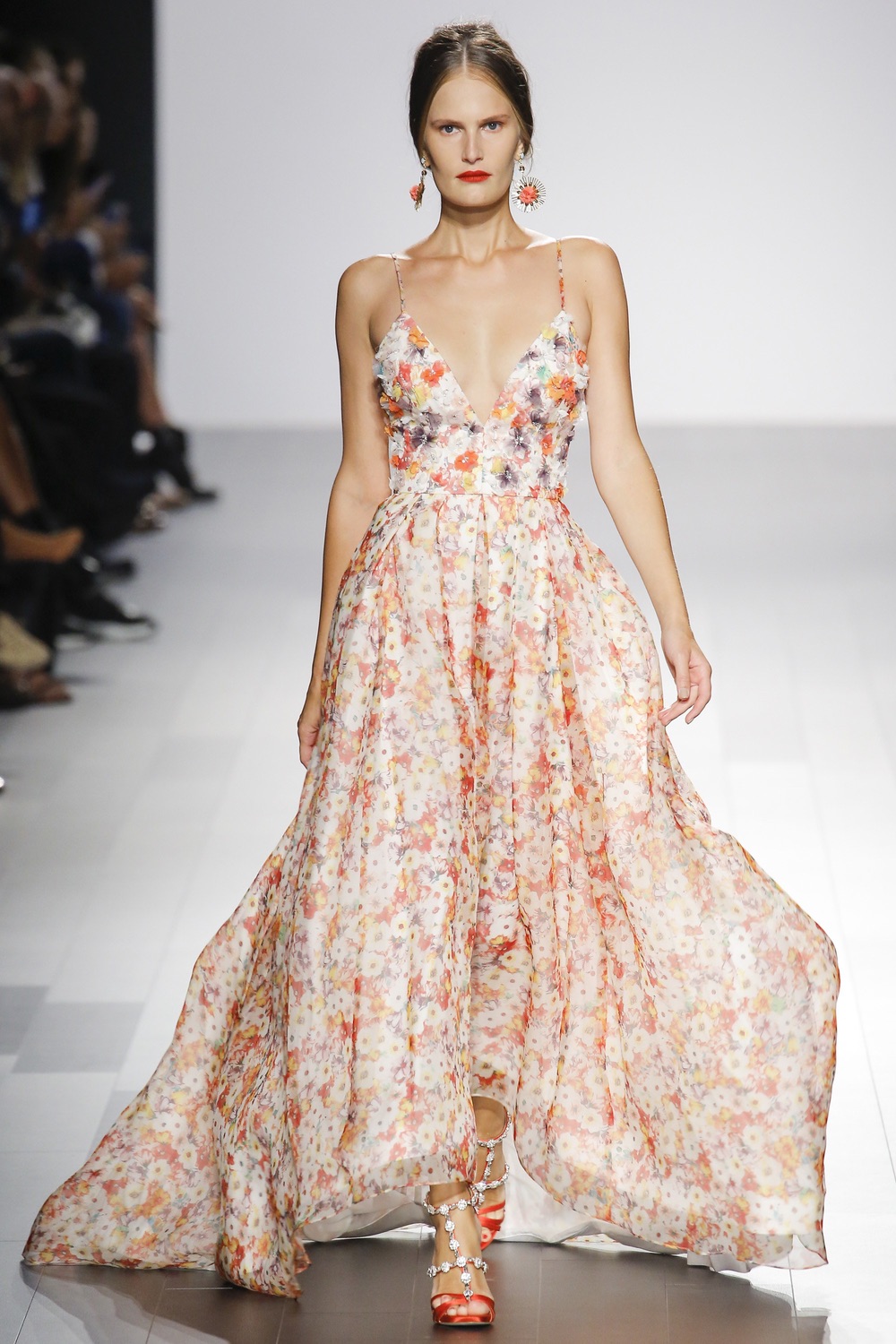 Mark Badgley and James Mischka are often inspired by their fabrics, and this season was a perfect example. "Our inspiration is an American girl going to Capri for the first time," Badgley said backstage before the show. Mischka says, "from when she gets up in the morning, goes to the beach, swimsuits, a lot of day clothes," as Badgley chimes in, "from breakfast to ball gown." Their spring 2018 collection is everything they describe it to be and so much more.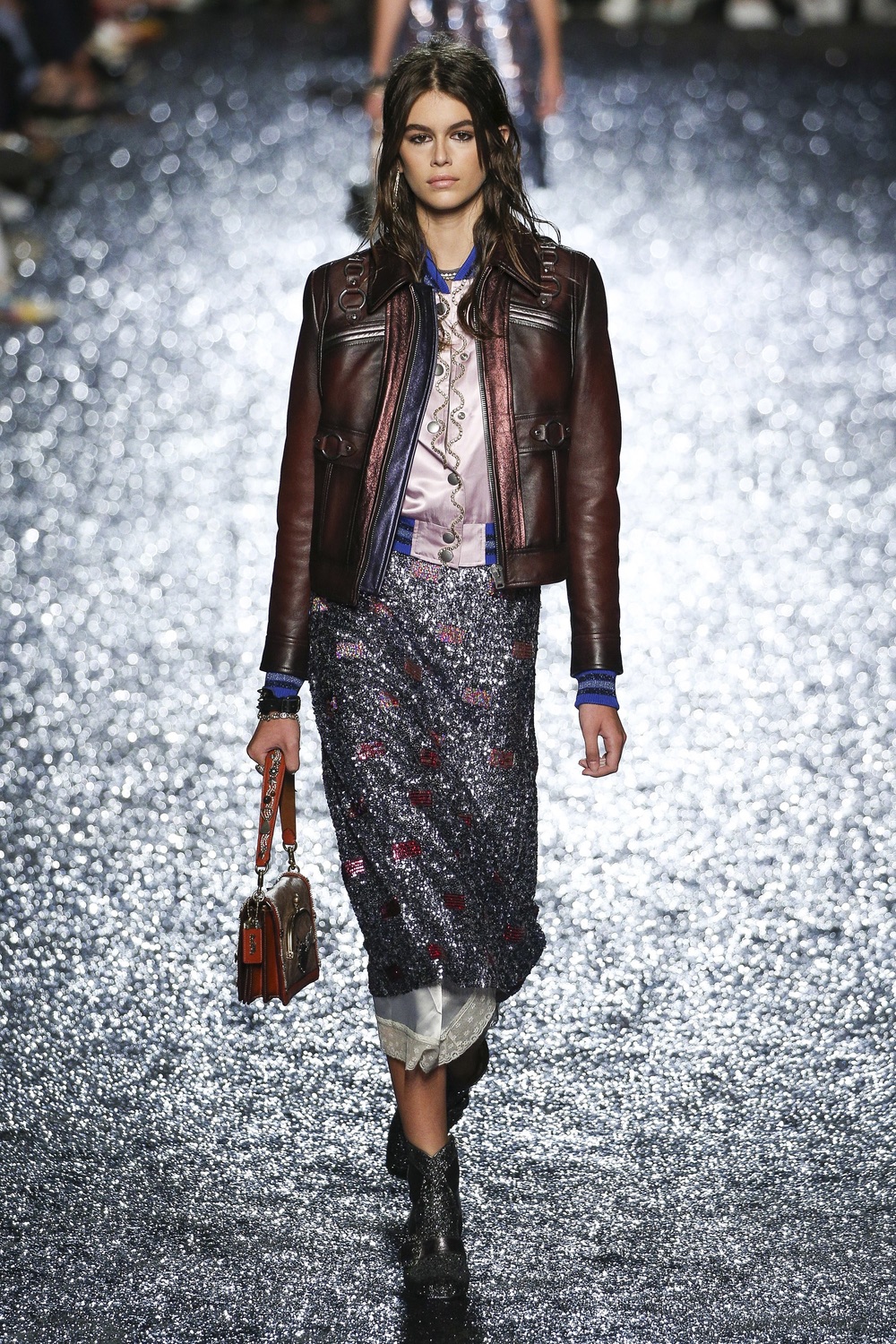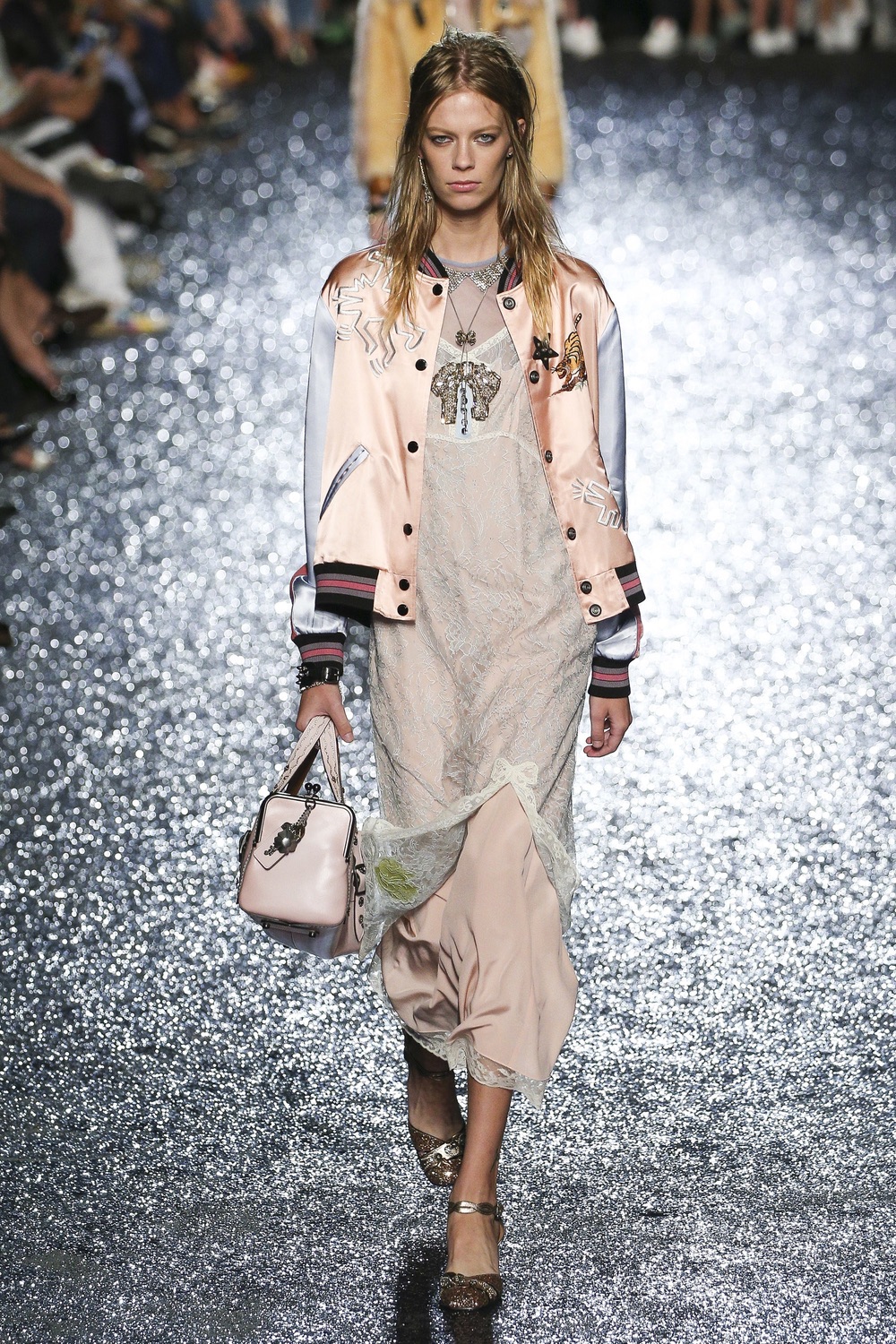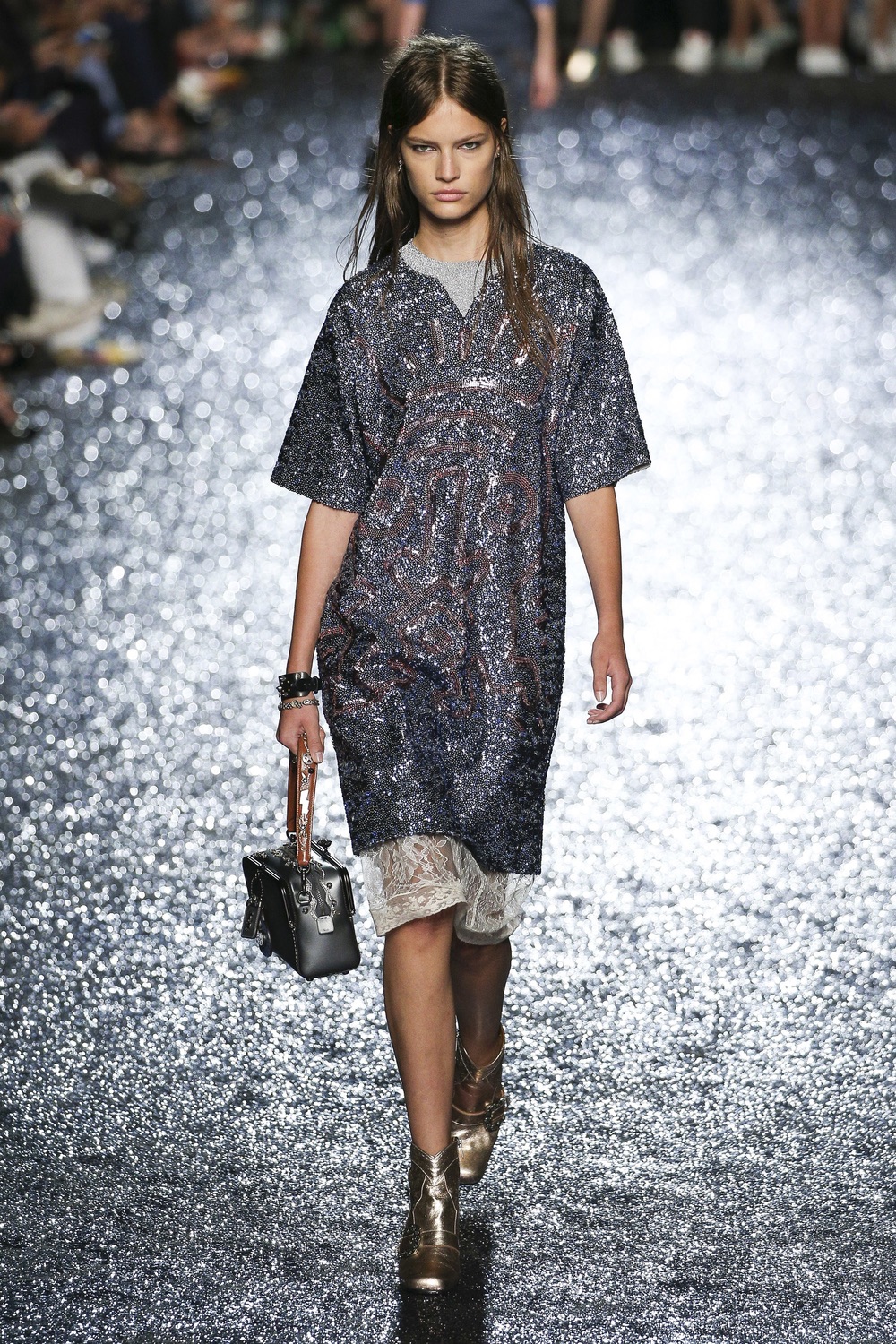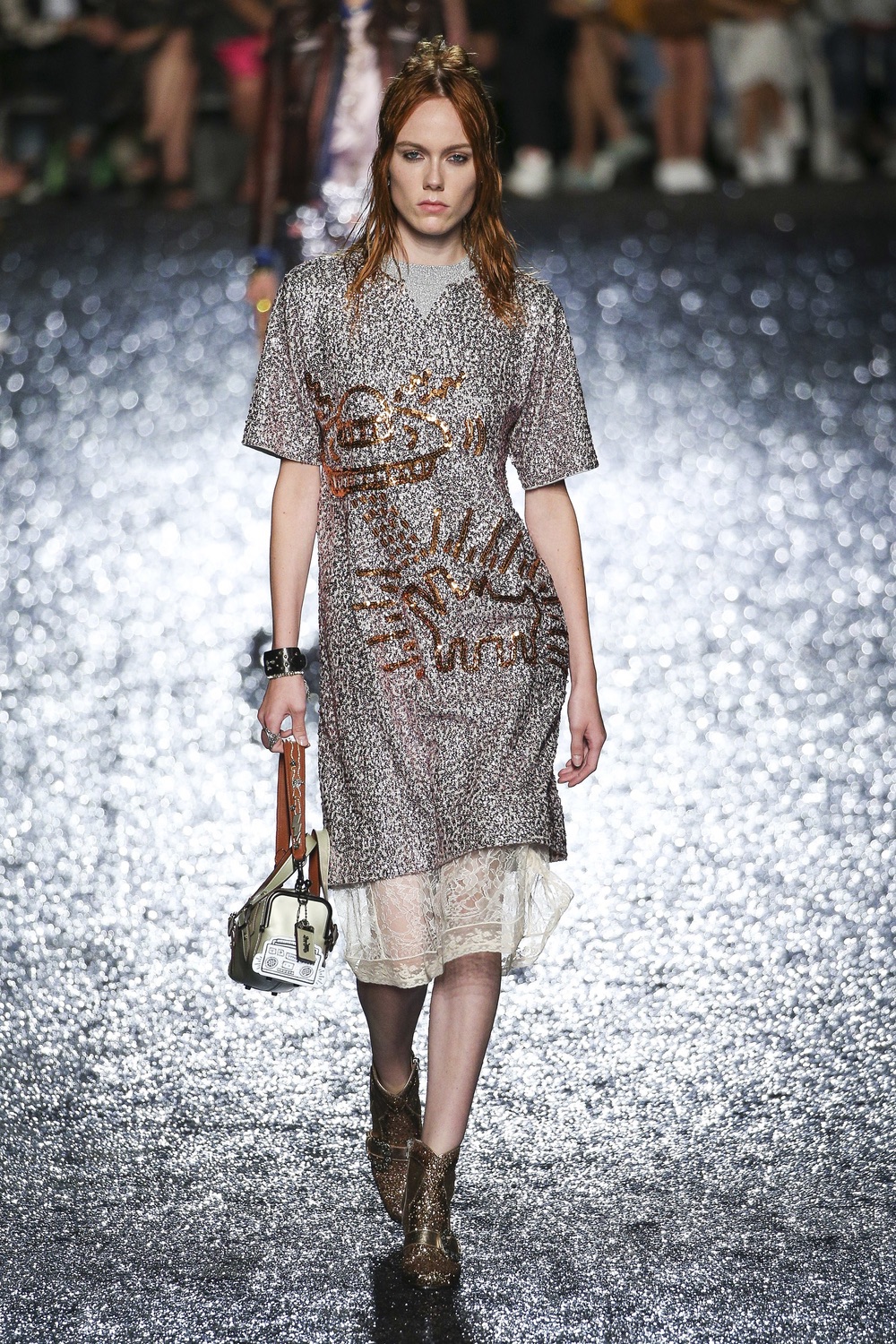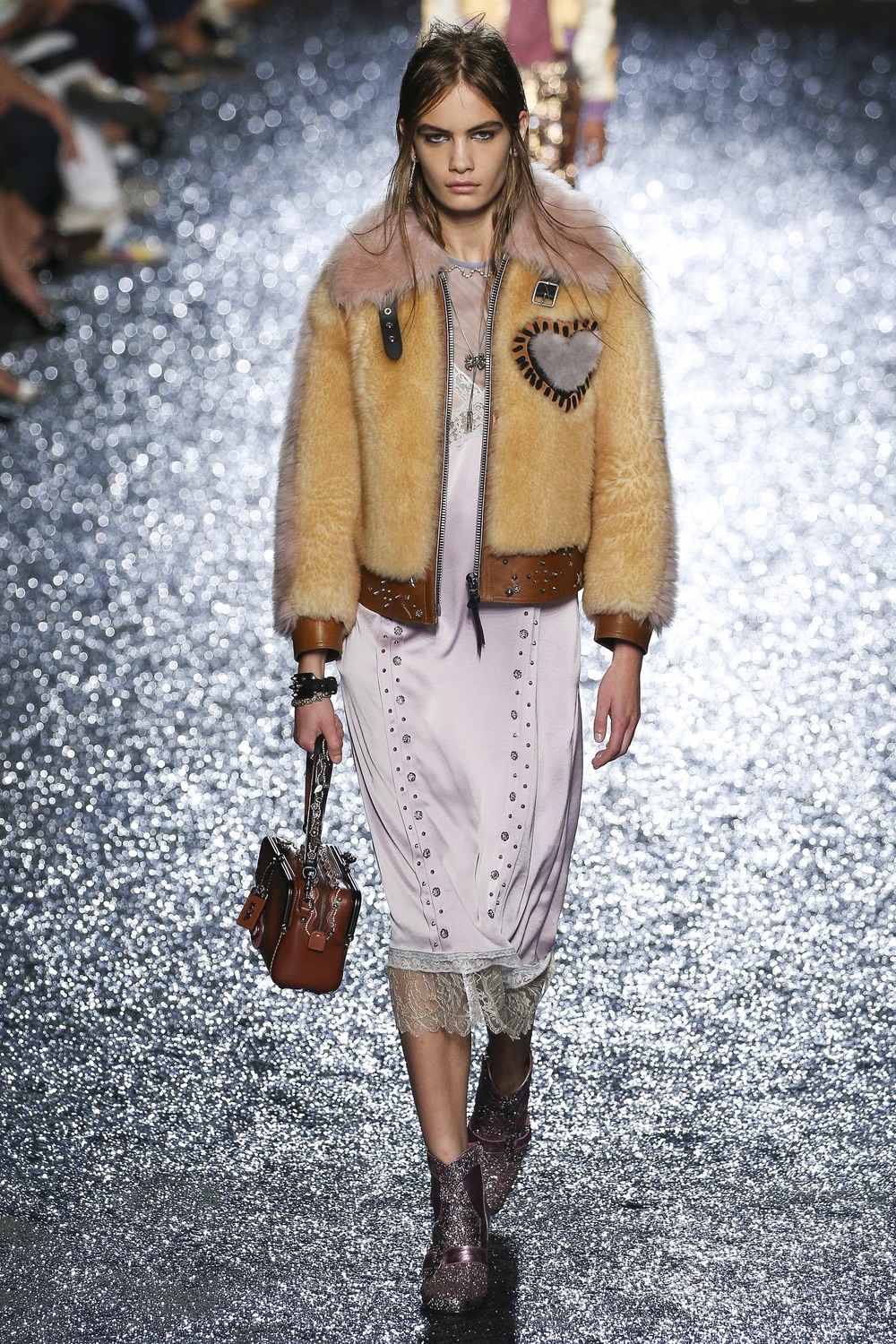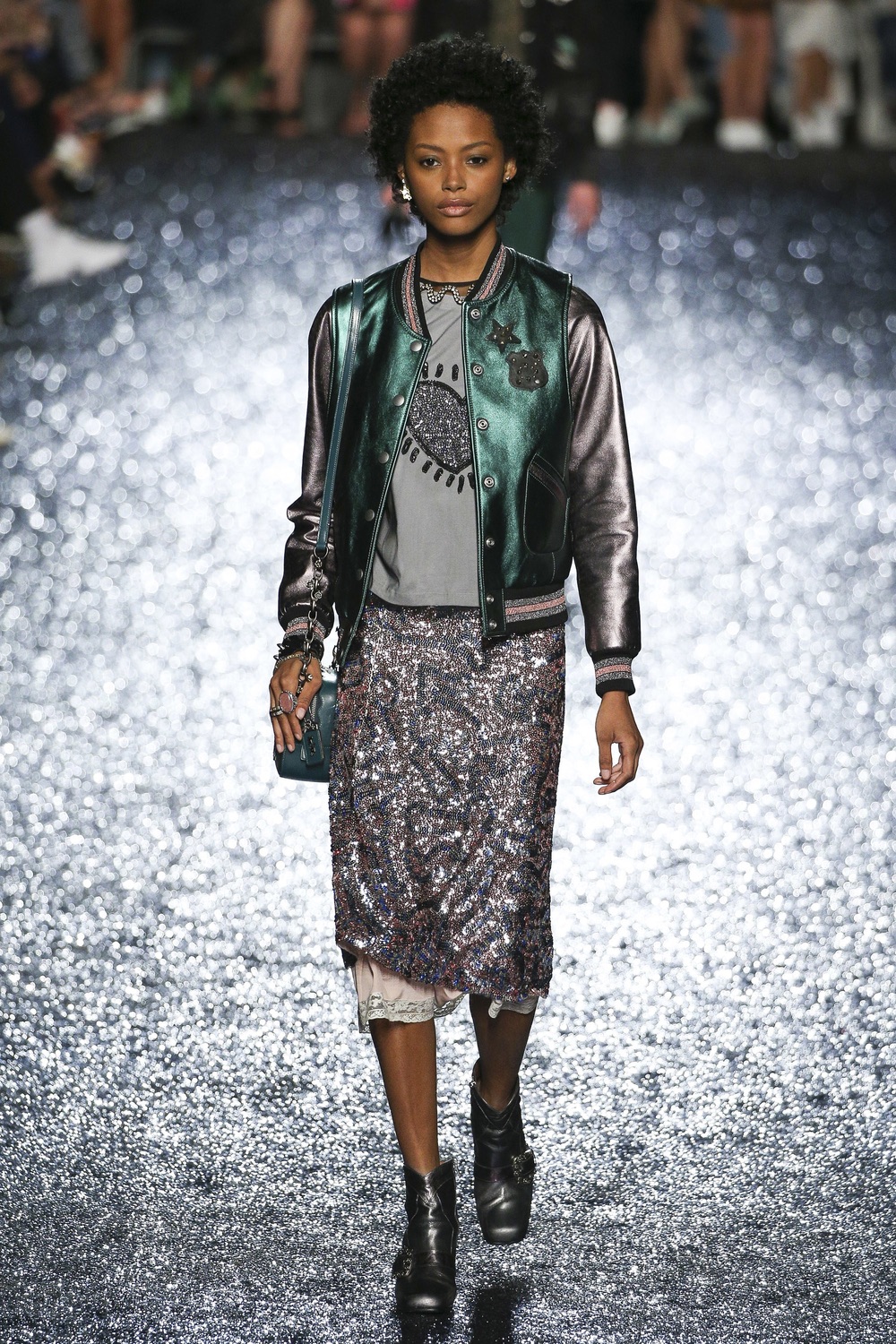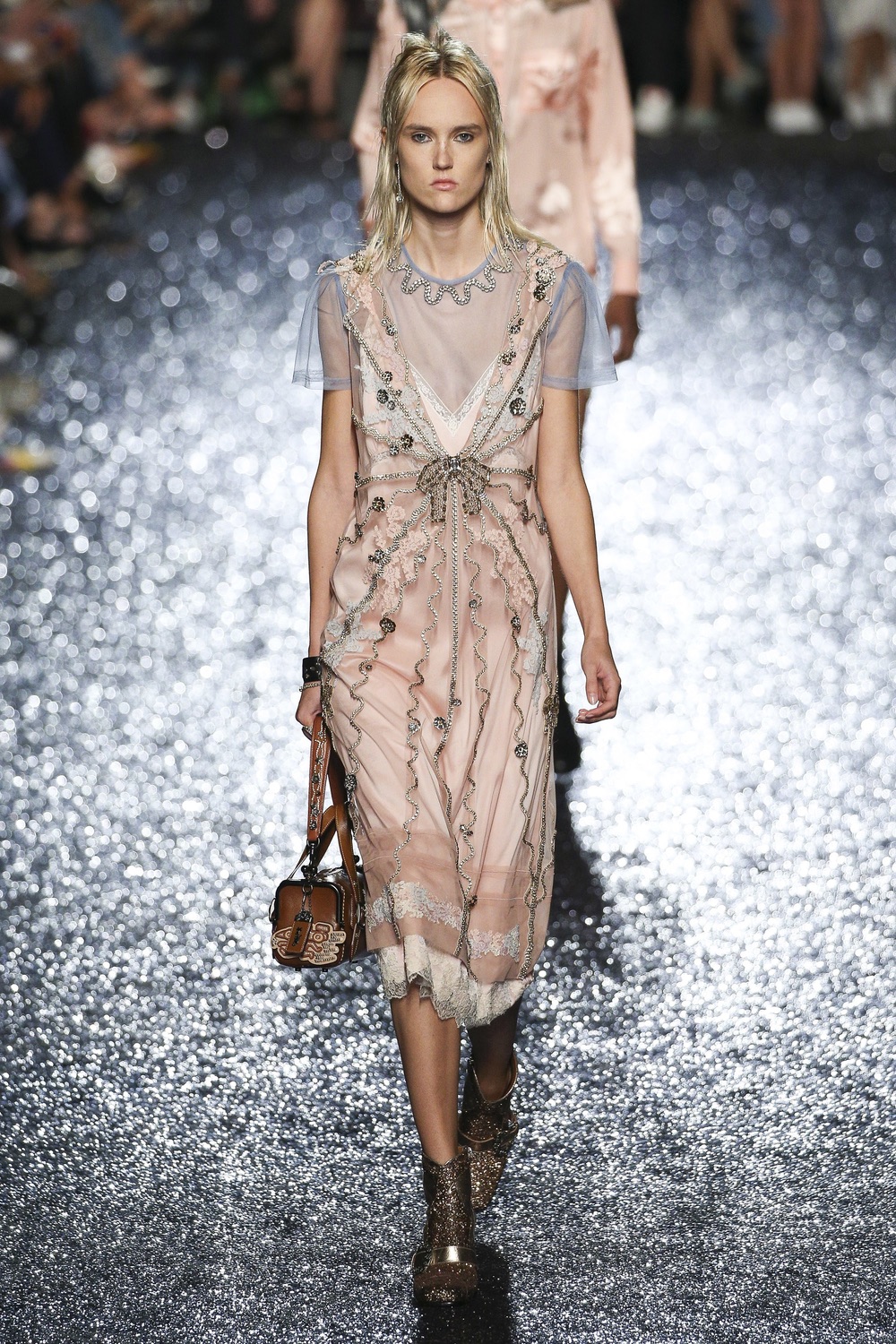 British creative director Stuart Vevers had us fangirling over all the glitz and glamour Coach's 1941 show had to offer. Models walked down the runway on a sea of glitter into a life-size replica of a New York alleyway. This collection referenced the late Keith Haring, an American artist and social activist whose work became one of the biggest icons of 1980s New York street culture. The focus on this collection was eveningwear and had us up all night waiting to get our hands on these pieces.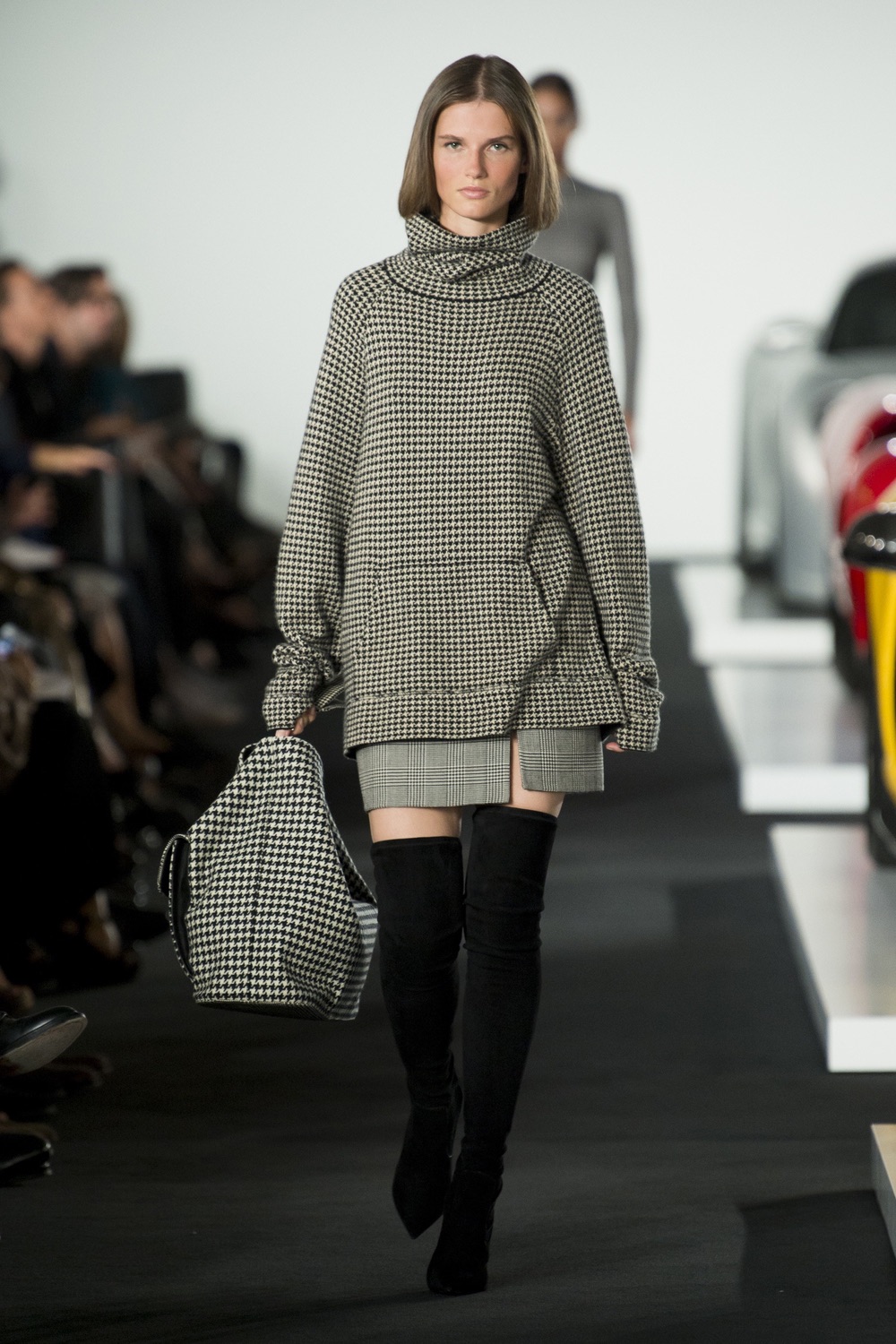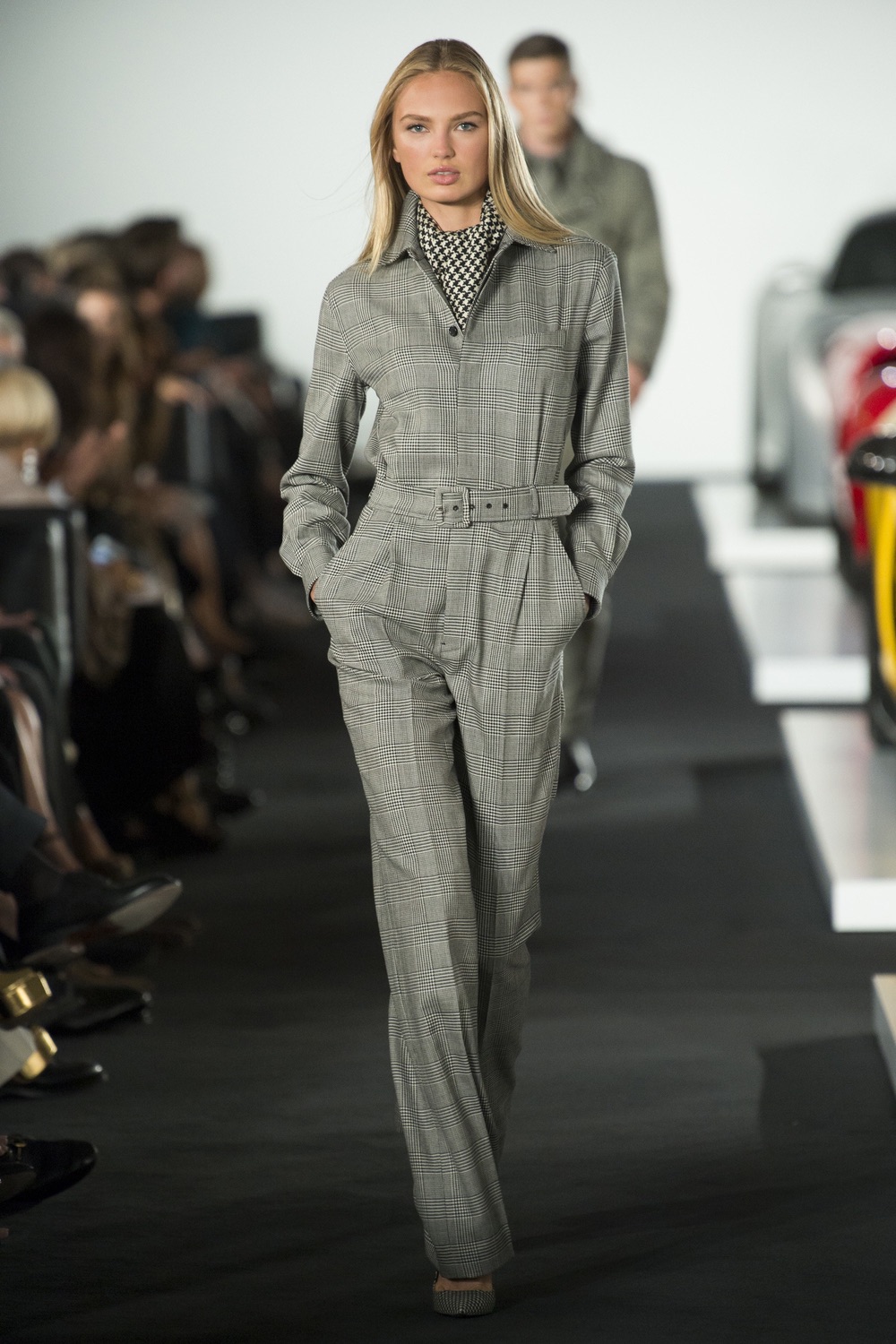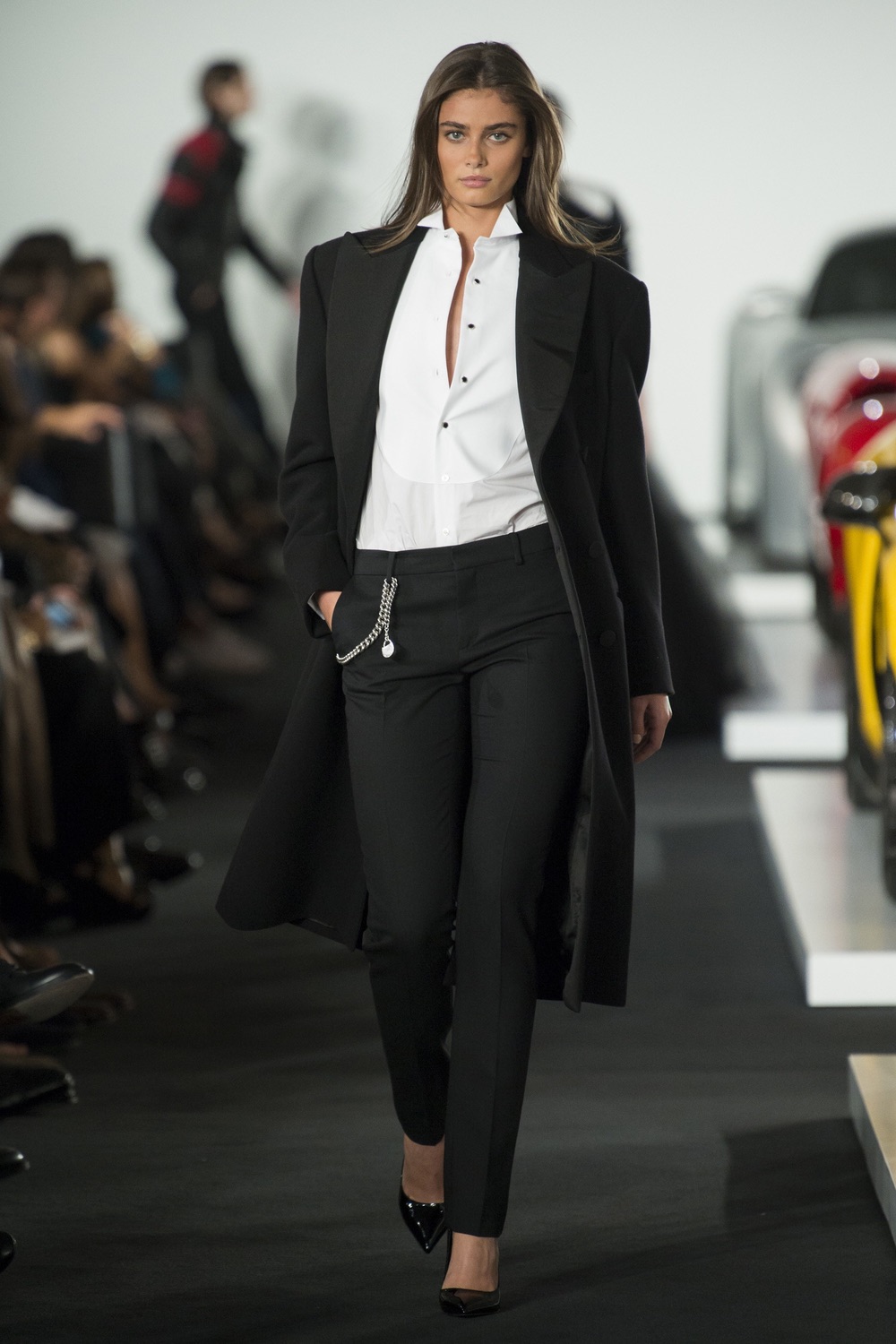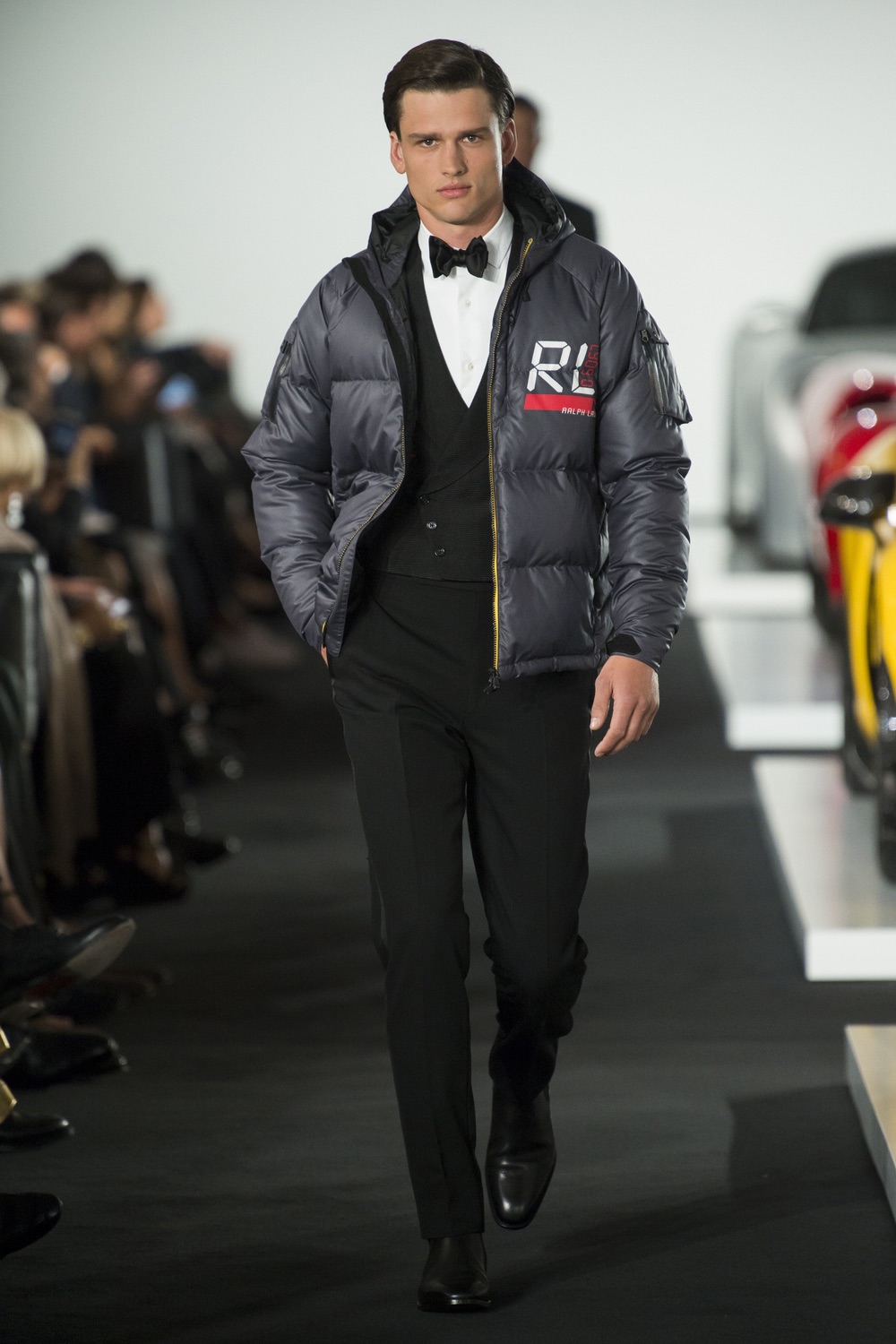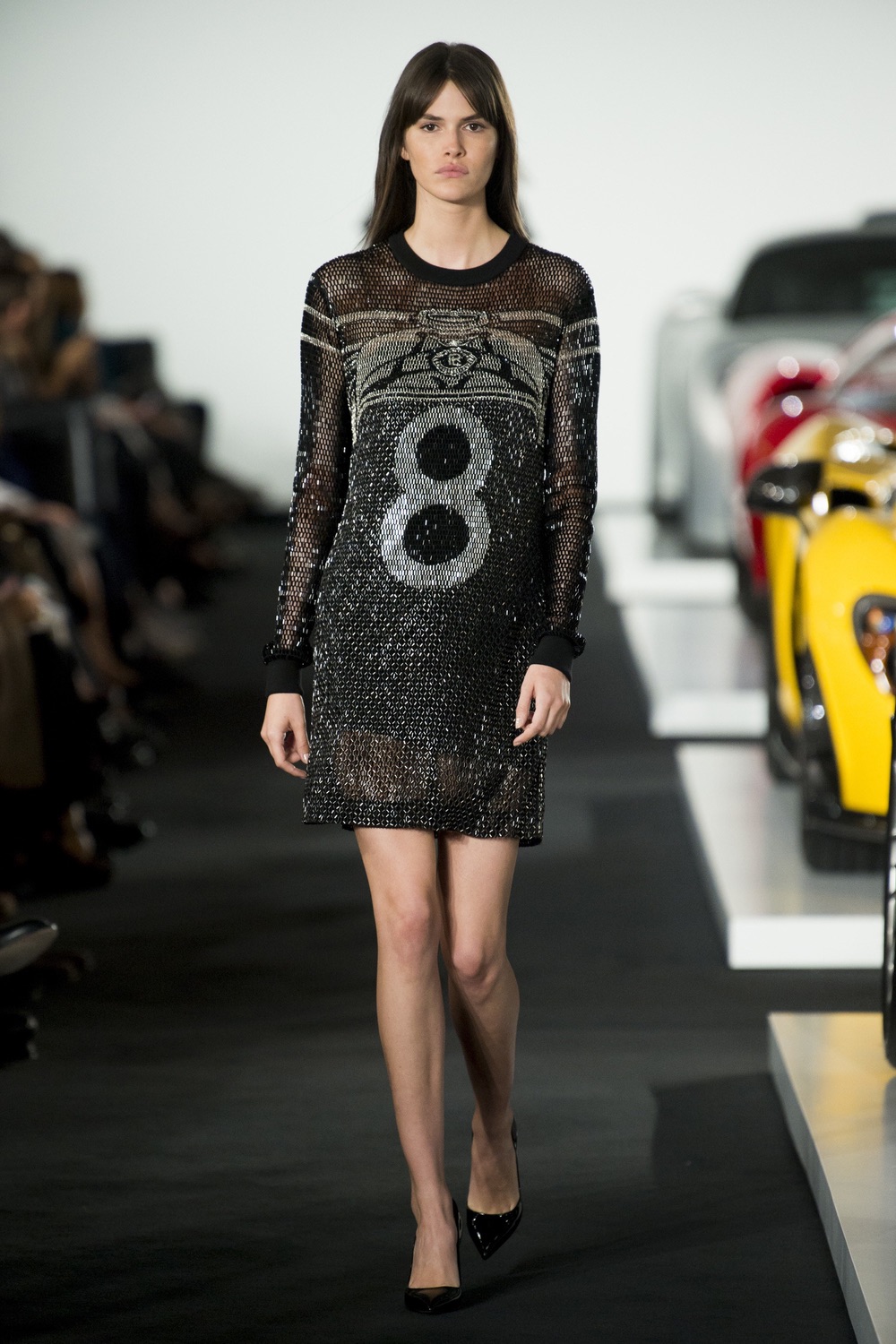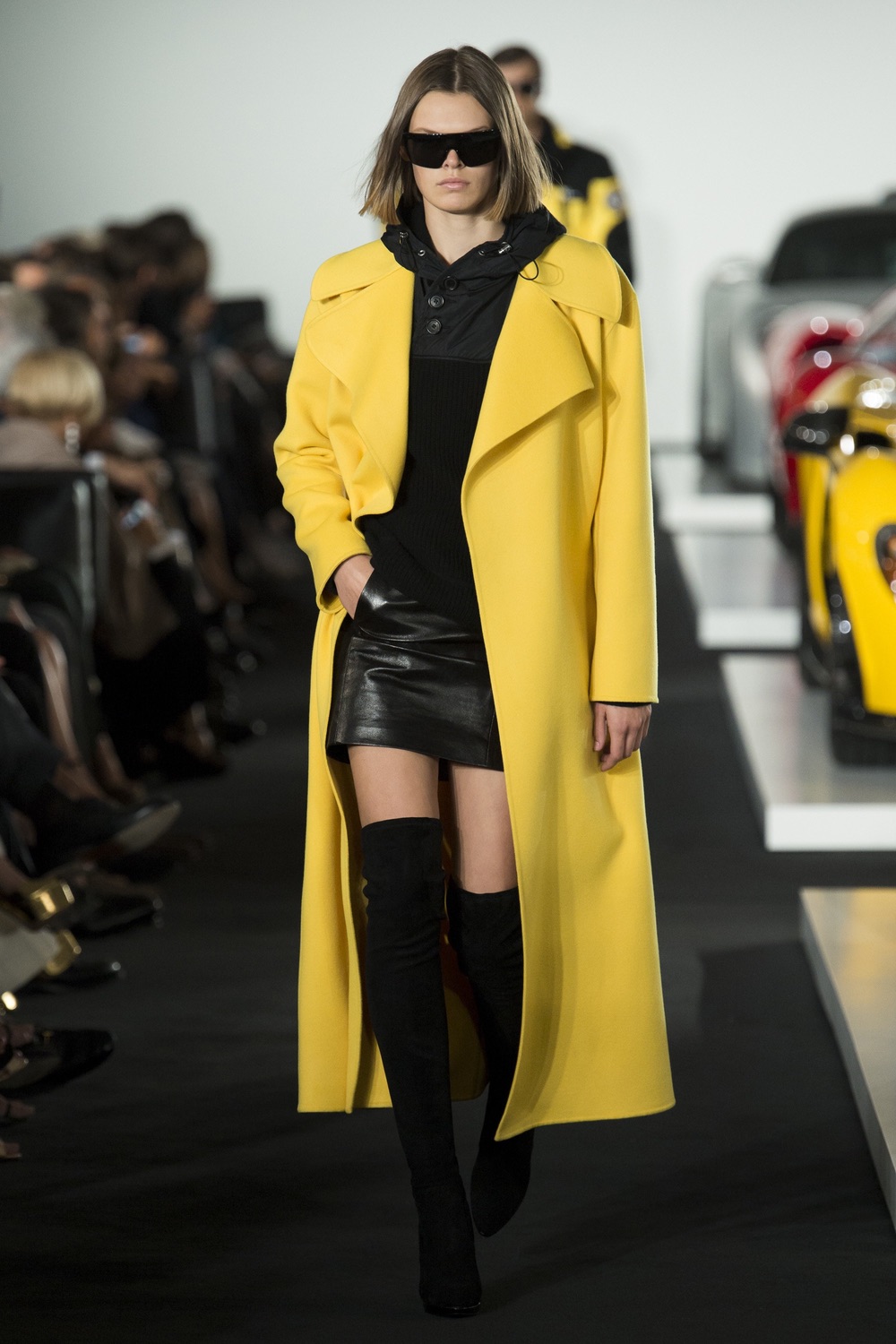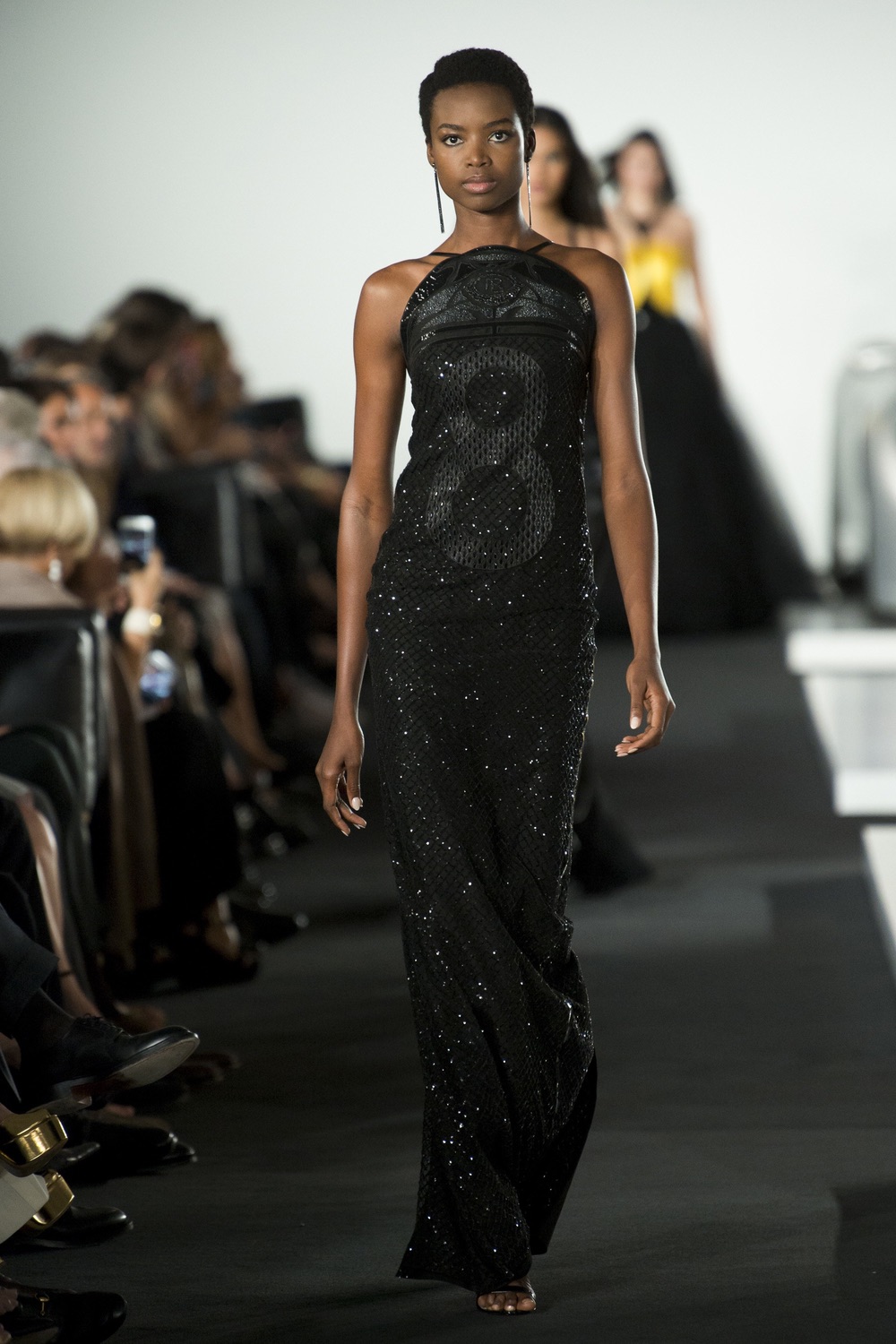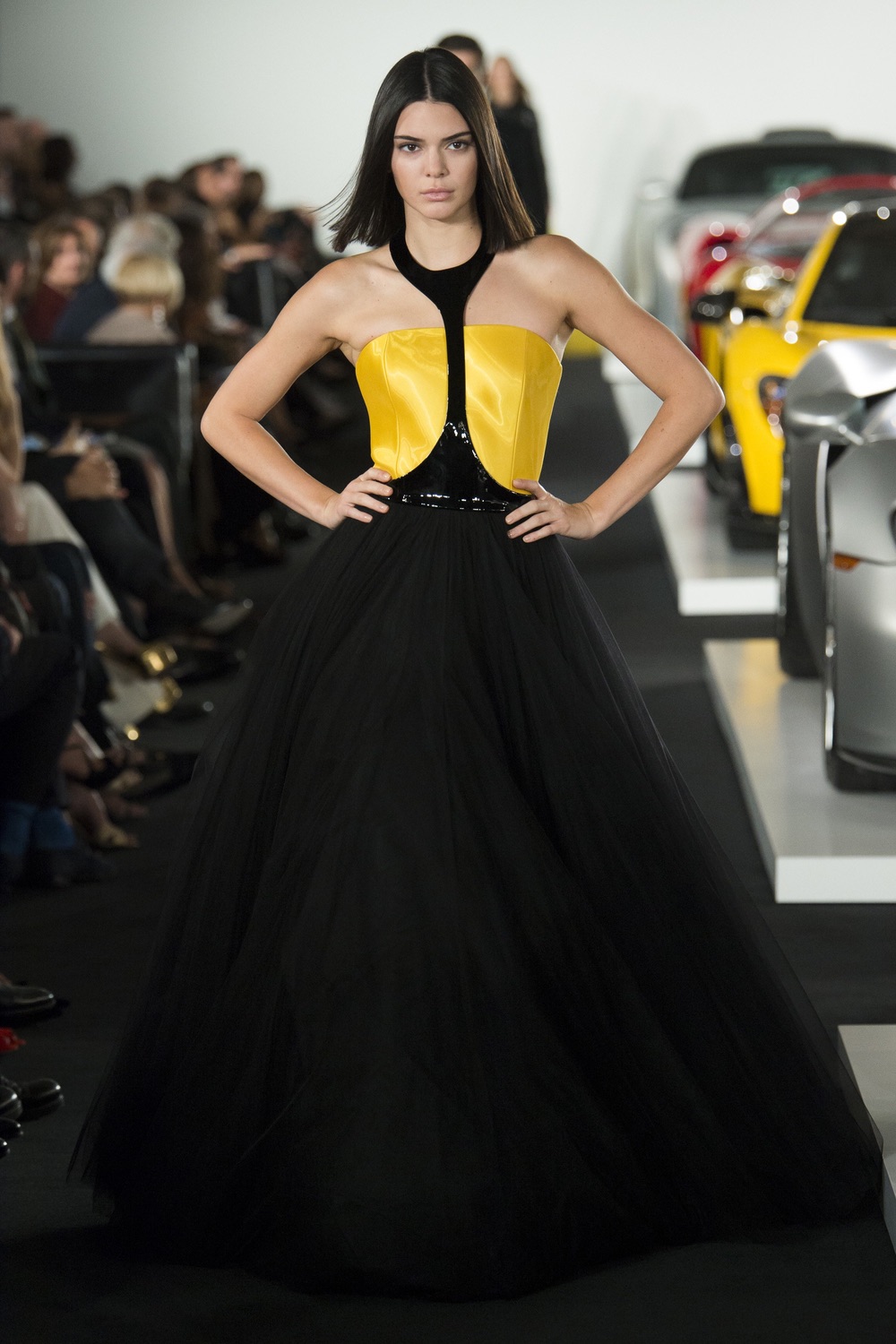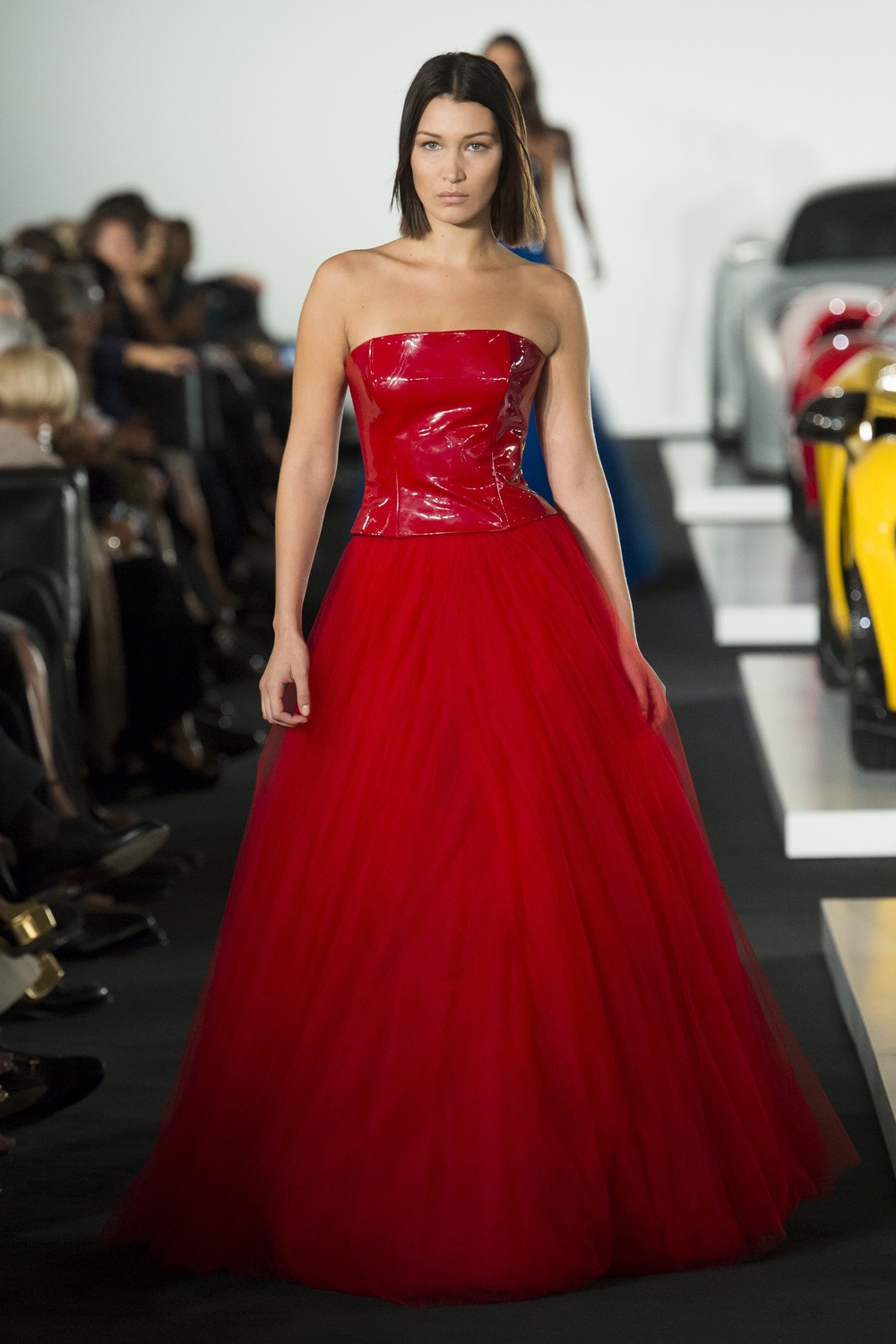 Take a detour from all the madness of NYFW to a garage in upstate Bedford, courtesy of Ralph Lauren, to view his Spring/Summer '18 collection. Need a ride? No worries, upon guests' arrival, Lauren appointed chauffeured cars to hype up the show. But not just any old cars—guests showed up in Porsches, Ferraris, Jaguars, McLarens, and Bugattis, displaying Lauren's passion and the stylish connection between his cars and clothes.
On site, some of Lauren's prized vehicles were lined up on the runway as models traipsed down alongside them. The show opened with tailored suits, followed by theatrical ball skirts with patent leather bustiers matching the colors of the incredible car collection. Ralph took us on the ride of a lifetime!
It was an incredible week of fashion and we can't wait to see these collections hit the streets, stores, and red carpets during Spring/Summer 2018. Stay tuned for an upcoming feature in our May 2018 Couture Issue of VIE!
Main image by Ron Adar/Shutterstock.com
---