Glacier National Park and Montana's Flathead Valley
By Kim Duke-Layden | Photography by Kim Duke-Layden and John Layden
Nicknamed the Switzerland of North America, Glacier National Park in northwest Montana rivals its Swiss lookalike with majestic glacial peaks, high alpine meadows, and pristine woodlands rich with rivers and lakes. But Glacier's riveting scenery isn't the only thing worth yodeling about. This million-acre refuge also teems with wildlife: bald eagles, elks, bighorn sheep, mountain goats, lynx, moose, mountain lions, wolverines, wolves, black bears, and approximately three hundred grizzlies—the largest population in the lower forty-eight states. A few summers ago, my husband, John, and I dared to answer the call of the wild as we traveled to this remote wilderness.
Wearing wet suits and helmets, John and I braced ourselves as the bow of our inflatable kayak—coined a "divorce duckie" by some—plunged beneath the churning turquoise water that was so cold it took my breath away. John received a similar invigorating introduction as the icy spray arched above me and slapped him with a loud "Whack!" So far, the famed Middle Fork stretch of the Flathead River, located near Glacier National Park's west entrance, was living up to its wicked depiction in the blockbuster film The River Wild starring Meryl Streep.
Our paddling skills—not to mention our marriage—were tested when we neared the notorious Bone Crusher rapids in the heart of scenic John Stevens Canyon. My adrenaline spiked as our kayak ricocheted off protruding boulders, spun around like a top, then plunged backward down the gushing falls—miraculously without flipping over!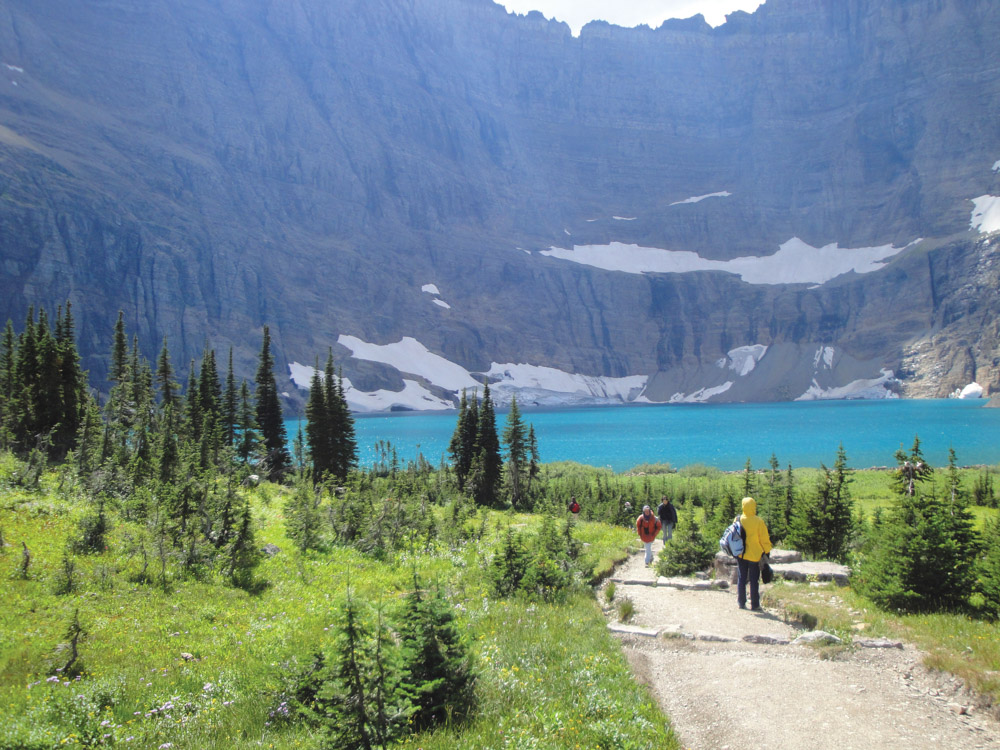 Glacier's hiking is unrivaled and features over seven hundred miles of maintained trails traversing remarkable scenery, from alpine meadows and forests to snow-capped peaks with iceberg-laden lakes.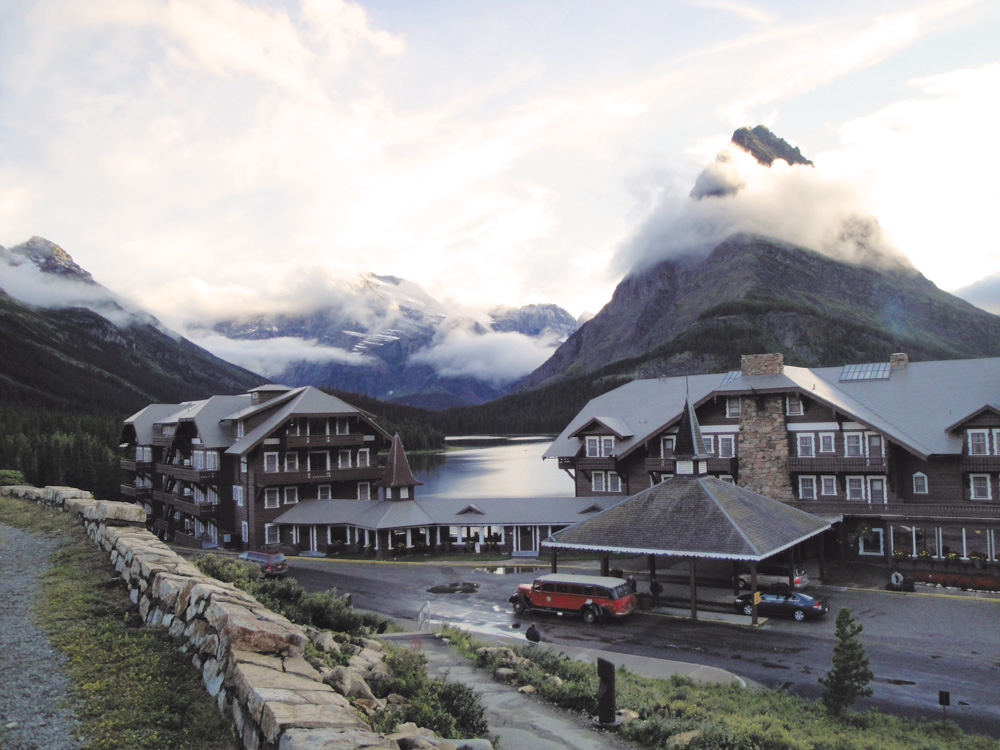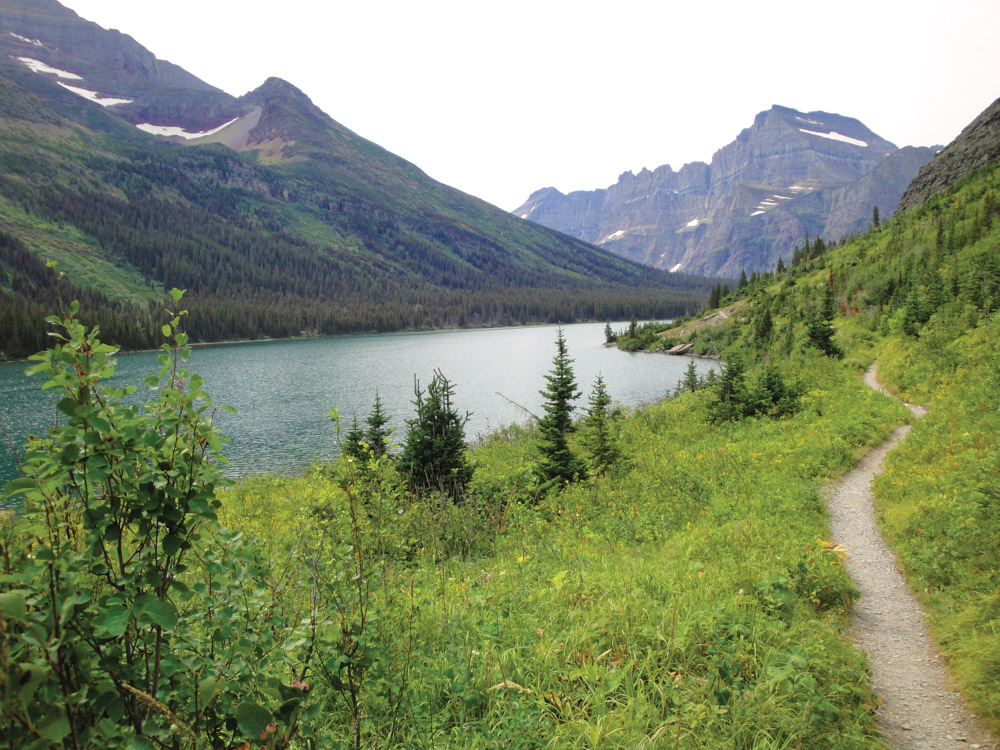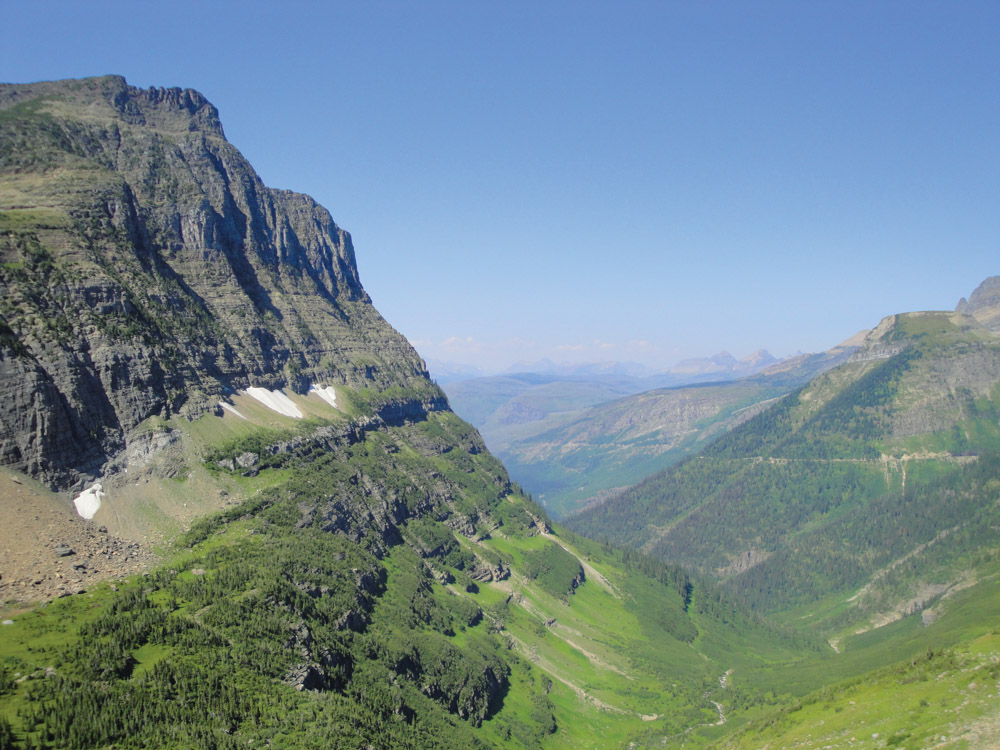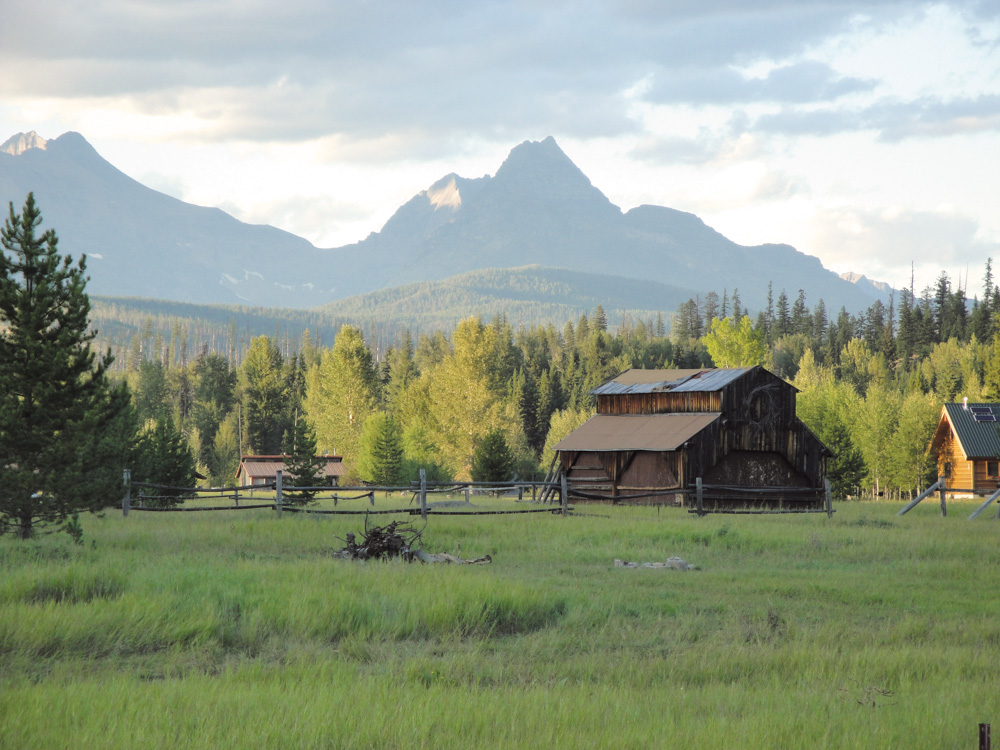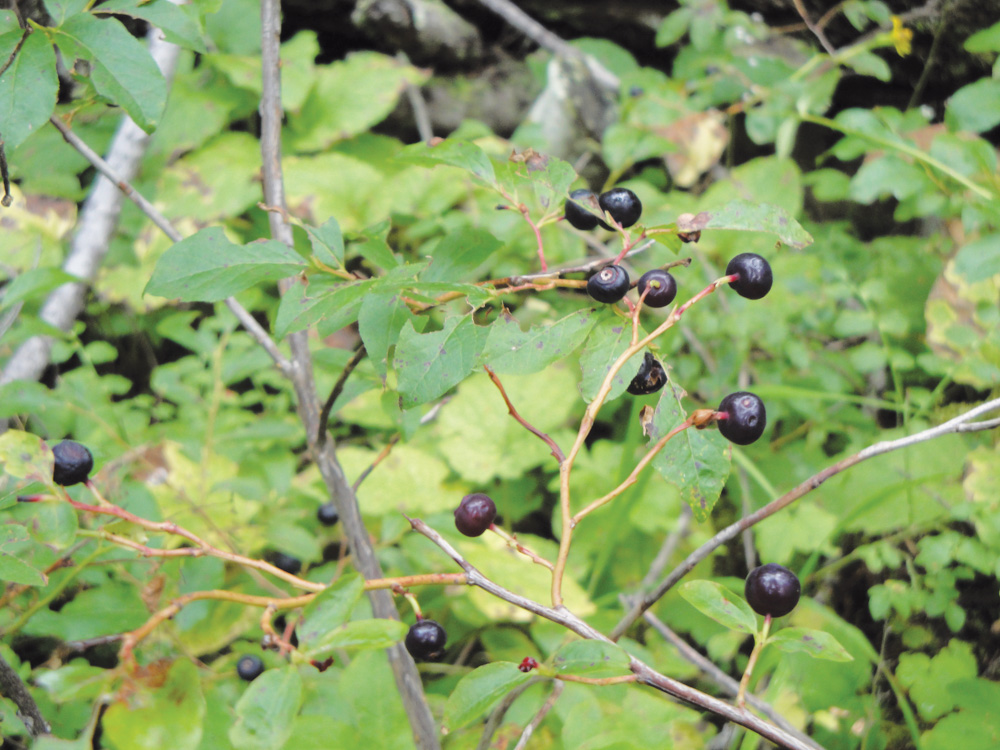 Reputable outfitters such as the Montana Raft Company in Columbia Falls provide knowledgeable, experienced guides and all your gear for excursions on tamer rivers, also.
Glacier is America's third-oldest and fourth-largest national park. Massive glaciers sculpted it 170 million years ago and named for the 150 glaciers that graced this wilderness in the late 1800s. Sadly, only twenty-six glaciers remain and scientists predict that they will also fall victim to global warming and disappear by 2030.
Glacier's untamed terrain is sandwiched between Montana's Flathead National Forest to the west, the Blackfeet Indian Reservation to the east, and Canada's Waterton Lakes National Park to the north. In 1932, the two parks were officially linked, creating the Waterton-Glacier International Peace Park, the first of its kind. Visitors may cross back and forth between parks without paying additional entrance fees, but passports are required.
The Flathead Valley The lush Flathead Valley is an outdoor enthusiast's paradise, offering white-water rafting, fly-fishing, boating, kayaking, biking, hiking, and cross-country and downhill skiing, plus numerous charming towns to explore. Both Columbia Falls and Hungry Horse make convenient bases for exploring the Flathead Valley and West Glacier. Hungry Horse's quirky name dates back to the harsh winter of 1901 when two freight horses, having strayed from their sleigh, were found nearly starved after a month in the wilderness. Hungry Horse's claims to fame are its gargantuan dam, which was once the fourth largest in the world, and the Huckleberry Patch, a local institution that has been making homemade huckleberry specialties such as pies, fudge, and jams since 1949.
Originally a logging town, Whitefish, located on Whitefish Lake, which is filled to the brim with—you guessed it—whitefish, is roughly thirty miles northwest of Hungry Horse and a visitor's delight. Its downtown exudes a Victorian-meets-Old West appeal with quaint shops and eateries, like the Red Caboose Diner, a repurposed railcar serving all-day breakfasts and huckleberry martinis. Other notable pit stops include the Great Northern Brewing Company, one of Montana's renowned microbreweries; Pescado Blanco, known for its bison enchiladas and elk chorizo; and Sweet Peaks Ice Cream, a purveyor of homemade ice creams that loves to show off what Montana has to offer, including huckleberry ice cream. Time your visit to coincide with Tuesday night's lively farmers market and enjoy live music, yummy treats, and great people watching.
Whitefish Mountain Resort, located several miles north of town on Big Mountain, offers downhill skiing in winter and myriad summer activities such as Walk in the Treetops, rock climbing, mountain biking, alpine sliding, and zip-lining. We rode the gondola to the summit and then hiked the popular Danny On Trail. Midway down, John and I caught "huck fever," which runs rampant in August and September when ripened huckleberries bejewel area woodlands. Huckleberries are similar to blueberries in taste and appearance, yet they only grow wild and cost four times as much, making them a seasonal delicacy. Our fevers finally broke at the Hellroaring Saloon, a ramshackle chalet on the slopes of Big Mountain, where we drank in a breathtaking sunset and a few Trout Slayer ales.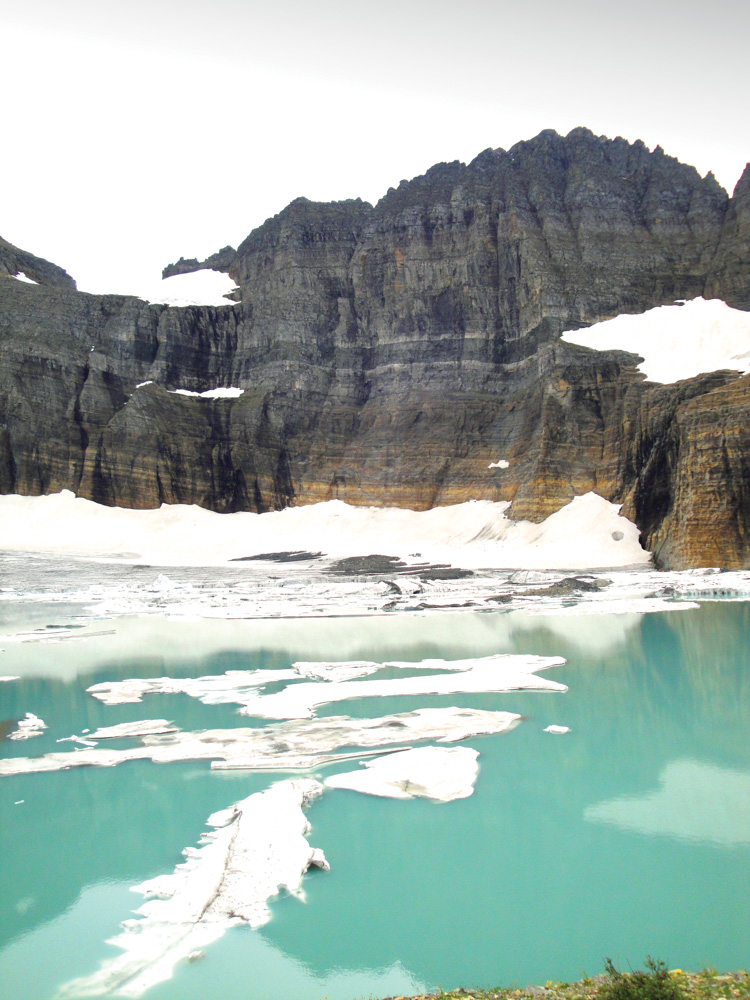 Steep switchbacks zigzag around surviving glaciers like the majestic Grinnell Glacier, which appears just out of reach and towers above goat-studded cliffs and milky-jade pools flecked with icebergs.
Flathead Lake Sprawling Flathead Lake is a short drive south of Kalispell and Glacier Park International Airport. Although Flathead is northwest Montana's largest lake, it can be driven in one leisurely swoop. Nestled on the rugged northwestern shore, Lakeside has a smattering of shops, cafés, and bars overlooking a picturesque marina that hosts a vintage wooden boat show each August. Flathead's flat southern tip, near the sage-colored prairies of Flathead Indian Reservation, is home to the oldest lake town, Polson, where numerous festivals, rodeos, powwows, and boat races are held. The lush eastern shoreline is famous for its ruby-red Flathead and yellow Rainier cherry trees. Acres of orchards slope down lush green terraces to Flathead's sapphire shores. In summer, roadside cherry stands appear around every bend, so stop and treat yourself to this mouthwatering ambrosia. Mmmmmm.
Bigfork was our pick for most charming town. Tucked between verdant mountains and Flathead Lake, this friendly resort hub is also where animal specialist and television personality Jack Hanna chooses to hang his hat. Trendy Grille 459's upstairs deck makes a perfect perch for lunch before you mosey down to Riecke's Bayside Gallery to shop for pottery and paintings created by local artists. Conclude your tour at nearby Flathead Lake Brewing Company, where on Sundays you can enjoy live music on the deck while sampling delicious microbrews.
West Glacier and Lake McDonald Glacier's hiking is unrivaled and features over seven hundred miles of maintained trails traversing remarkable scenery, from alpine meadows and forests to snow-capped peaks with iceberg-laden lakes. One of our favorite hikes was on West Glacier's Sperry Trail, which starts near pristine Lake McDonald, Glacier's largest lake. The challenging six-and-a-half-mile round-trip trail, which some trailblazers travel by horseback, passes some of Glacier's waterfalls and streams before unfurling upon an ice-scoured, craggy basin that's home to historic Sperry Chalet (and numerous mountain goats). Trekkers who stay overnight can savor breathtaking sunsets and sunrises in solitude. We were tempted but retreated instead to the historic Lake McDonald Lodge, which offers scenic boat tours, quaint accommodations, rustic yet refined dining, and a hunting-themed lobby with a large stone fireplace that's perfect for Glacier's chilly summer nights.
The North Fork and Polebridge We drove away from West Glacier's pristine environs, where smooth pavement abruptly became bumpy dirt, and headed to the North Fork, one of Glacier's most isolated regions. The crooked route winds past miles and miles of charred trees and stumps—sober reminders of the fierce fire of 2003 that torched over 13 percent of the park. Upon closer view, we spotted sprigs of fireweed, signifying that a rebirth is under way.
The fire-ravaged terrain transitioned to dense green woodlands with abundant lakes, rivers, and floodplains near the British Columbian border. Roaming freely around this no-man's land are mountain lions, wolves, bears, birds of prey, and one of America's rarest mammals—not to mention Glacier's smallest predator—the pygmy shrew, which weighs only three ounces. With an enviable metabolism and a respiratory rate twenty-five times greater than a human's, this mole-like eating machine devours up to three times its body weight daily.
Barely on the grid, Polebridge abuts Glacier's northwestern boundary and is the North Fork's only real civilization, albeit with very limited services and no gas stations. You know you've reached Polebridge when you see a sign that says, "Slow down—people breathing." Just ahead is a two-story red-planked institution, the Polebridge Mercantile, built circa 1914. Listed on the National Register of Historic Places, the "Merc" sells sundries, camping supplies, groceries, and melt-in-your-mouth baked goods. The rustic setting reminded me of the 1990s television series Northern Exposure, and at any moment I expected to see a moose amble by.
Next door is the North Fork's most popular (read: only) restaurant, the Northern Lights Saloon, which occupies a cozy log cabin and serves up tasty dinners daily in summer and on weekends in winter. Patrons relax outside under huge tree canopies at weather-beaten picnic tables and on stumps. A sign warns, "Unleashed dogs will be eaten." After hiking Polebridge's bear-infested backcountry surrounding picture-perfect Lake Bowman, we realized that those weren't necessarily just joking words. In fact, after noticing numerous telltale signs that we "weren't alone," John decided to try what wilderness experts advise, which supposedly helps ward off surprise encounters with bears and other potentially dangerous animals. As we trekked through waist-high huckleberry brambles, John clacked his hiking sticks together and called out, making our presence known. However, his shouts of "Hello, Mr. Bear" sounded more like he was greeting Boo-Boo with a pic-a-nic basket than a formidable force to be reckoned with. Needless to say, the next day we bought bear spray.
The Continental Divide and Going-to-the-Sun Road  Revered as one of the world's most spectacular drives, Glacier's fifty-three-mile Going-to-the-Sun Road is an engineering marvel carved into majestic mountainsides and clinging to cliffs. Only open a few months of the year, the breathtaking Sun Road crosses the snow-capped peaks of the Continental Divide at Logan Pass, an elevation of 6,646 feet. The popular visitor's center has exhibits, including a grizzly paw print that is as large as a dinner plate. Behind the visitor's center, boardwalks lead to Hidden Lake at the foot of majestic Reynolds Mountain, a playground for mountain goats and bighorn sheep.
Across the road is the trailhead for the more challenging Highline Trail, which skirts rugged ridges and squeezes past wildflower-carpeted meadows dotted with grazing bighorn sheep. Around every bend, intrepid trekkers are rewarded with some of the most spectacular panoramas I've ever seen, but you don't have to venture far to see wildlife. Hovering on the ridge above the parking lot, John spotted several shaggy white mountain goats.
Vintage Red Buses, familiar sights on the Sun Road, provide tours of the park and give passengers exquisite views from their open roofs. Called Jammers locally, these beloved icons from the 1930s were named for the gear jamming that occurred when drivers shifted gears on the mountain roads. Today the nostalgic Jammers have automatic transmissions, so the jamming noises are gone but the nickname remains.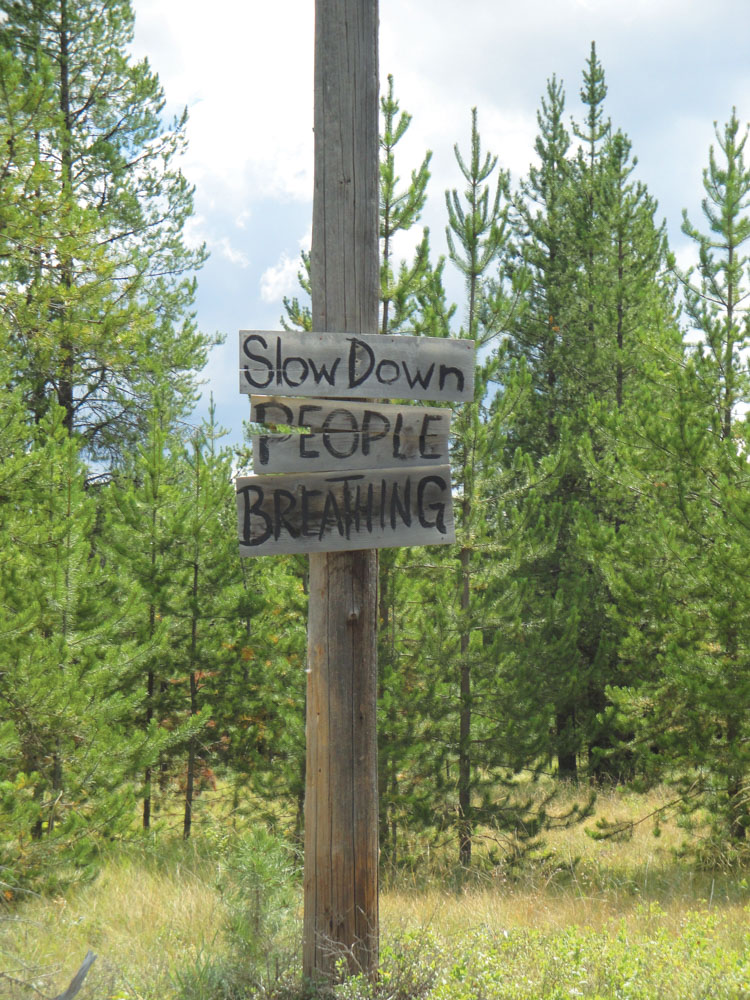 East Glacier and Swiftcurrent Lake Glacier's eastern environs proved to be even more rugged and wild. Many of the upcountry trails are coated in crumbly sedimentary rock that can be especially precarious underfoot when navigating jagged ravines while being distracted by moose and hoary marmots. Steep switchbacks zigzag around surviving glaciers like the majestic Grinnell Glacier, which appears just out of reach and towers above goat-studded cliffs and milky-jade pools flecked with icebergs. The tundra's finger-numbing temperatures don't seem to bother the hordes of relentless ground squirrels, which resemble weasels and will practically jump in your lap if you stop to picnic.
We spent our first two nights at Glacier's nostalgic Swiftcurrent Motor Inn and Cabins, located near Swiftcurrent Lake and smack-dab in the middle of one of the park's prime grizzly bear habitats. In fact, several trails near our cabin were temporarily closed due to bear activity. Luckily, during our stay we saw four grizzlies—a sow and her three cubs. These were spotted from a safe distance in the motor inn's parking lot, where rangers set up grizzly viewing stations each evening with high-powered binoculars mounted on tripods.
I anxiously waited my turn, my eyes glued to the green hillside meadow where Mama Bear foraged around a big rock for food while the playful trio scampered about. When I finally peered into the lens, what I saw flabbergasted me. The sow raised her front paw and in one nonchalant swat, flipped the behemoth stone over on its side!
Even in summer, northwest Montana's weather can be far from mild and sometimes swings to extremes in a matter of hours. Days can range from warm and sunny to chilly and drizzly, and on occasion, it even snows. During our four-day stay on the eastern side of the park, we experienced all of the above. Thankfully, the really nasty weather didn't roll in until after we moved from our modest cabin with off-site communal showers and bathrooms to the nearby Swiss-style Many Glacier Hotel. Built in 1914 by the Great Northern Railway and billed as the Showplace of the Rockies, this historic chalet features rustic yet comfortable rooms with claw-foot tubs and carved balconies overlooking Swiftcurrent Lake and Grinnell Glacier.
Guests congregate in the überatmospheric lobby with spectacular lake and mountain views, while lederhosen-clad bellmen hoist logs into the huge suspended fireplace, stoking them with a shepherd's crook. The coziest seats are on comfy cushions that cover the wraparound hearth and are best enjoyed while sipping a glass of wine or mug of hot cocoa. On-site dining includes the lively Interlaken Lounge with an Oktoberfest feel and pub menu, and the gargantuan Ptarmigan Dining Room, which overlooks the lake and serves fresh trout and fruit strudels.
Along with Jammer tours and boat cruises, guests can take a fascinating historical tour of the hotel and attend evening shows, such as Grammy Award–winning singer/songwriter David Walburn's multimedia presentation about Lewis and Clark's explorations, a must-see highlight for anyone staying here.
The weather had still not improved by our last day. The board in the lobby read: "Today's Weather: Don't even ask!" So, we ditched our hiking boots, grabbed umbrellas, and set off to visit another of Glacier's famed historic lodges a few hours' drive away. We headed farther north over a powder-dusted pass, stopping briefly for a snowball fight before continuing across miles of sloping prairies to East Glacier Park. Glacier Park Lodge is located a stone's throw away from the park's east entrance on the Blackfeet Indian Reservation. Hotel guests can still arrive by railway, as they have since 1913 when the lodge opened, though these days it's aboard Amtrak. The Western-themed lodge features an impressive lobby supported by sixty massive Douglas fir pillars. It's no wonder the Blackfeet named the hotel Omahkoyis or "Big Tree Lodge."
We returned to our cozy lodge in time to attend Sunday night's Hootenanny, a tradition at Many Glacier from the 1960s through the 1980s that was revived in 2006. In the packed lobby, talented staffers from across the globe sang, danced, and played music, dazzling the enthusiastic audience. Following the finale and several rounds of thunderous applause, Mother Nature delivered an unexpected encore. The ominous, billowy curtain of clouds that had shrouded the park for days miraculously lifted, revealing a dramatic sunset over Swiftcurrent Lake. We watched as the sun, like many glaciers past, slowly melted behind the jagged horizon.
— V —
---
Writer's note:
Glacier National Park is open year-round, although its lodges and most park services only operate from late May to mid-September, so book very early. Also, Wi-Fi connectivity does not exist within the park and cellular service is limited.
ARTICLE CATEGORIES