Online Tech Designed to Get You Off-Line
By Tori Phelps |
Images courtesy of Figayou
Imagine that you're supposed to meet your BFF at a concert—or connect with your colleagues inside a large convention center. You're there. They're there, too. But where exactly? Now imagine pushing a button on your phone that locates your party and draws the fastest, most direct path between the two locations. No more endless group texting. No more peering around in a crowd, anxiously searching for a familiar face.
Figayou, a breakthrough platform from the imaginations of Greta Meszoely and Hamid Benbrahim, does that and much, much more.
Designed to answer the question, "Where the fig are you?"—sure, let's go with "fig"—Figayou's name is a takeoff on the query, but with a New England accent befitting the Boston-based company. Once you hear about Figayou (said fast with an emphasis on the "a"), Meszoely promises you won't forget it. Not only because it's fun and slightly naughty to say, but also because you'll use it all the figgin' time.
Bringing tangible, life-enhancing value to the table was the only way Meszoely and her husband, Benbrahim, would consider entering the crowded tech world. A PhD-educated sociology professor, Meszoely has degrees in business, international relations, comparative politics, law, and public policy. So, yeah, she's pretty much the smartest person in any room. But her goal has always been to find real-world applications of the information she gleans—to use it, rather than merely stockpile it.
Meszoely spent her career creating mutually beneficial relationships between academia and global businesses, but she harbored a not-so-secret desire to innovate something of her own. She didn't know what that something was until a conference in Santa Fe several years ago. She and her husband were trying to meet up with Meszoely's sister, who was attending a different event in the city. "We each kind of knew where the other was, but we kept texting, 'I don't see you,'" Meszoely recalls. "And we said, 'Wouldn't it be nice to push a button on an app and find out where the other person is?'"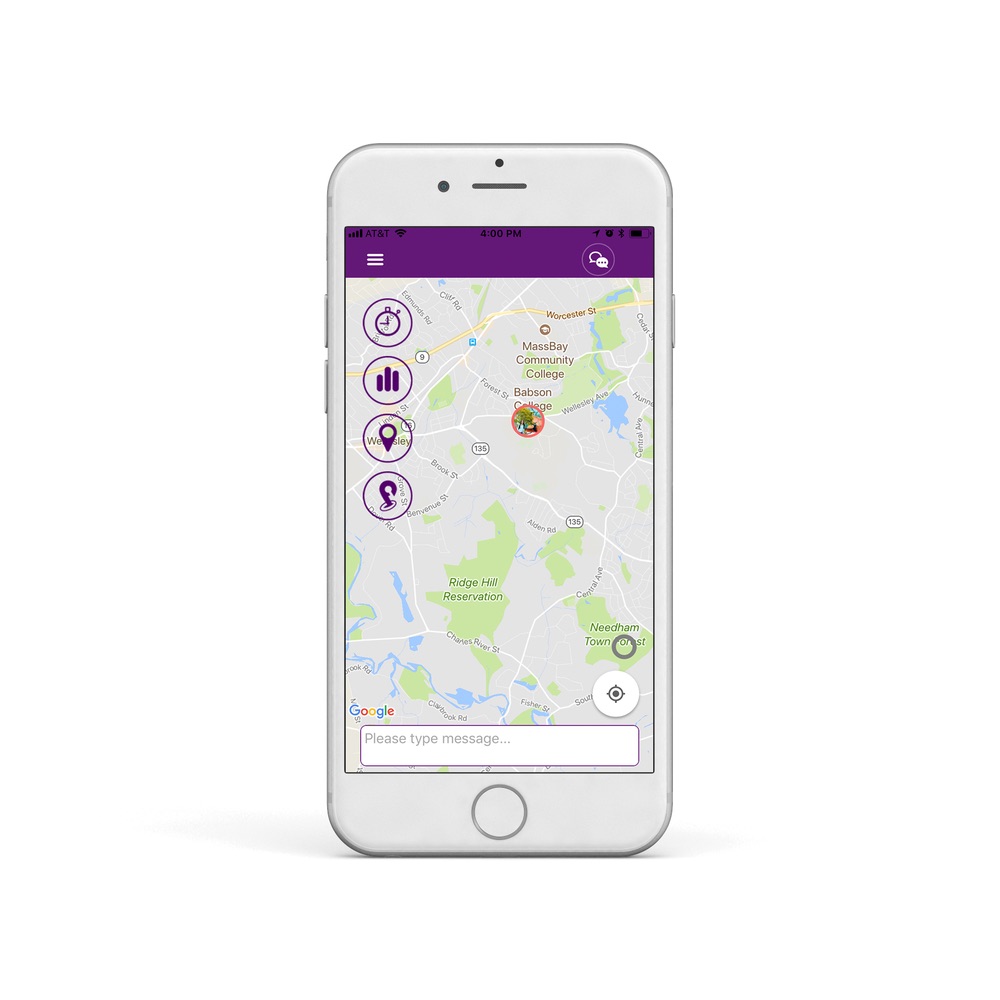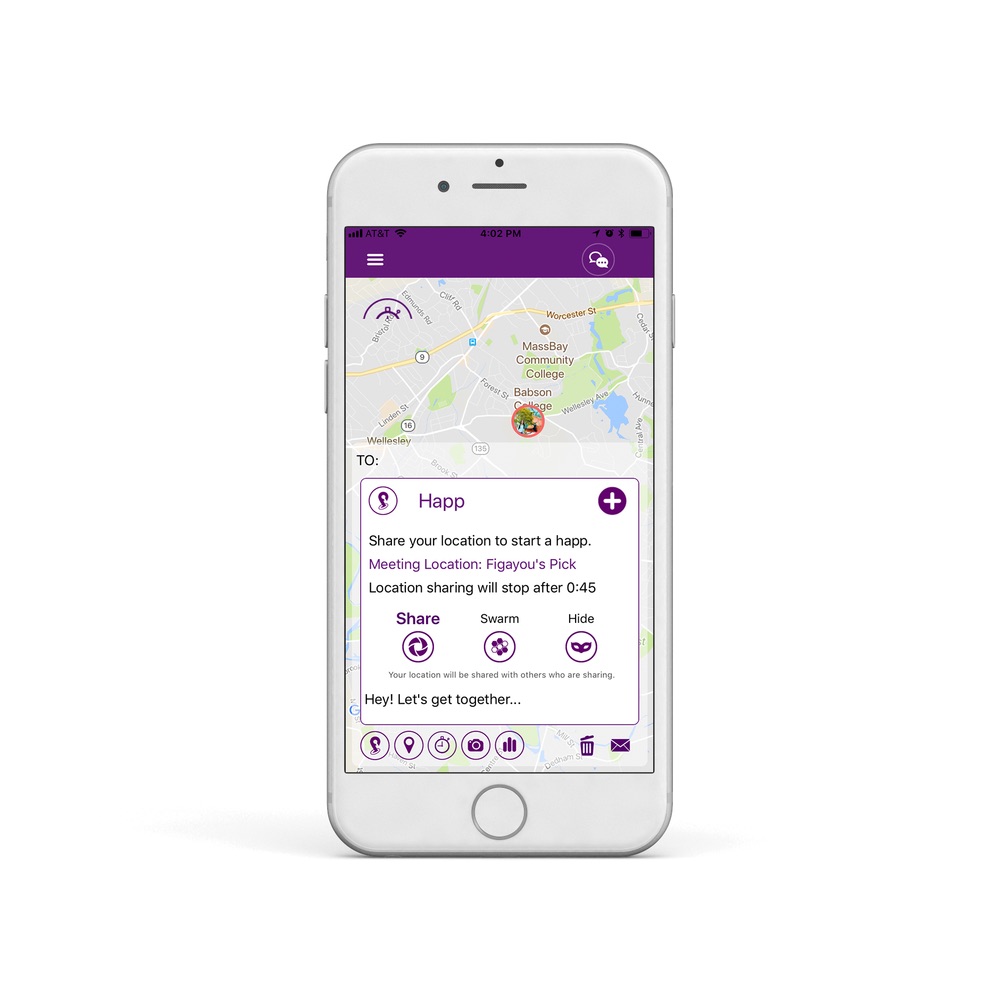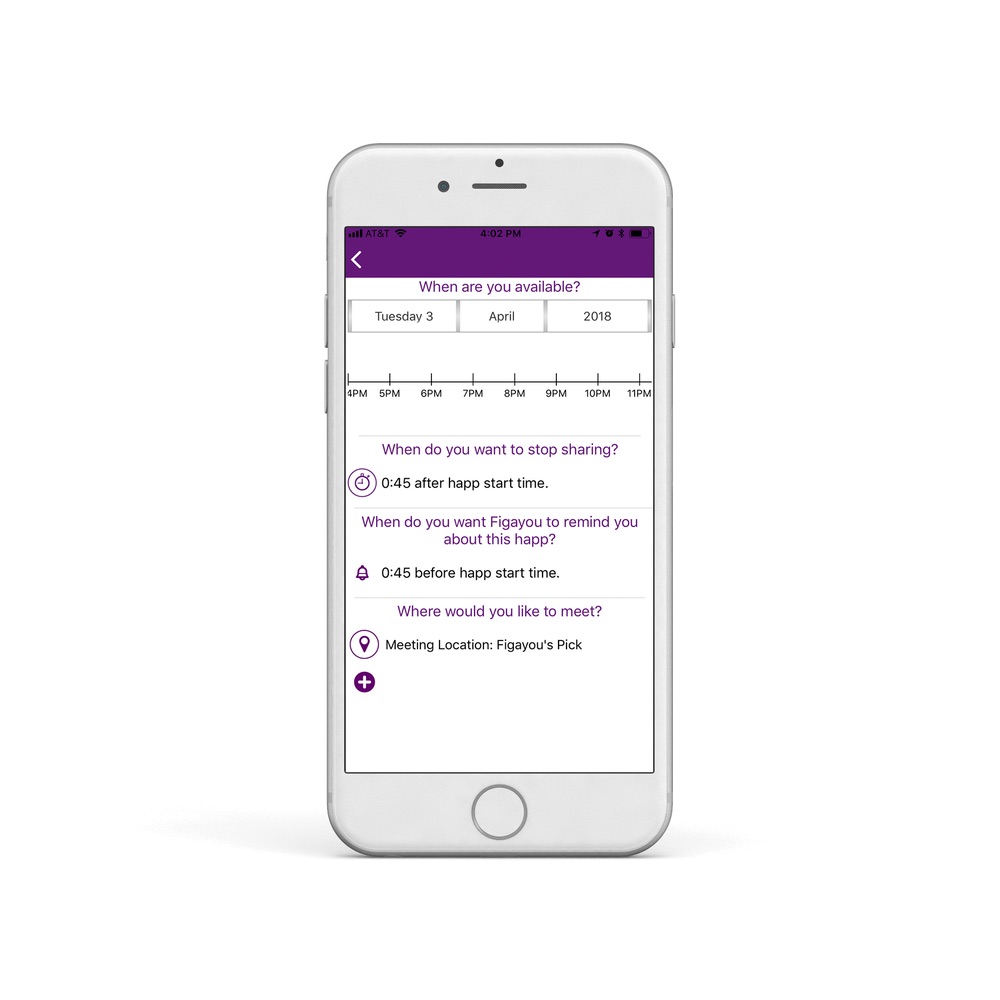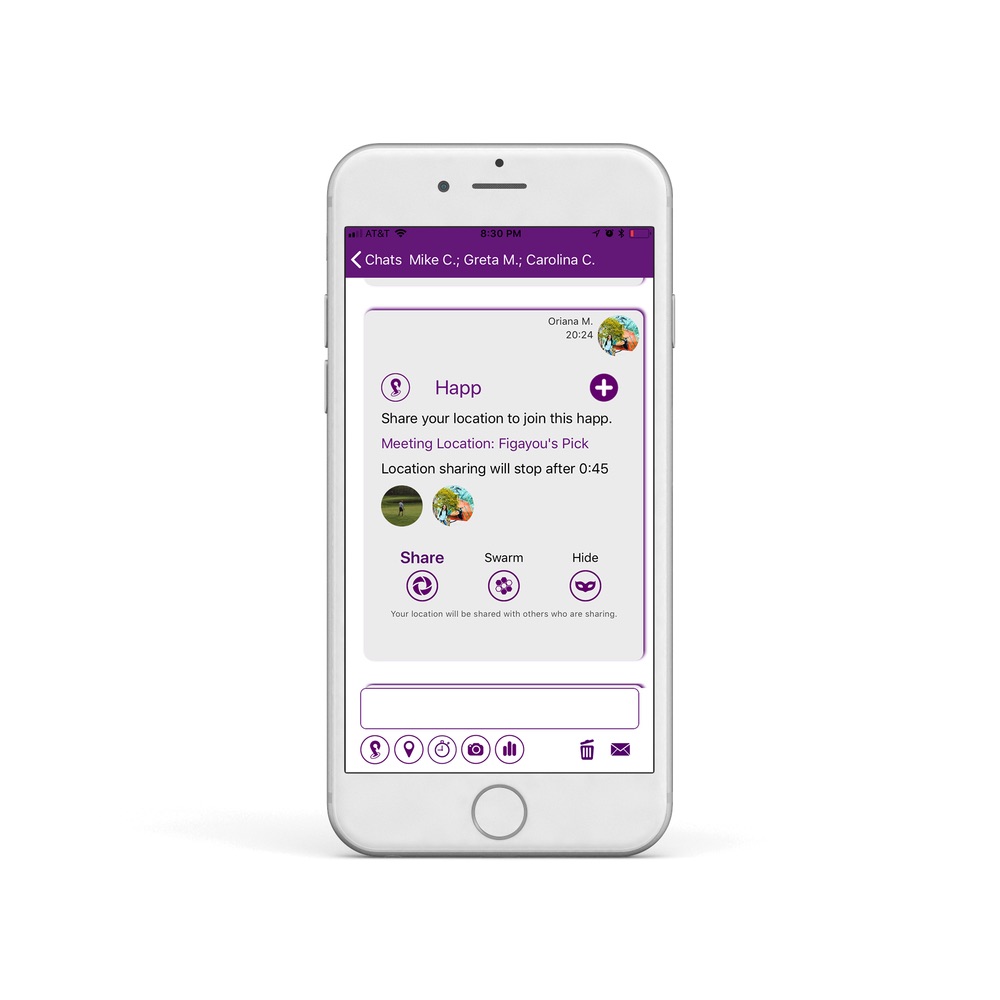 That off-the-cuff remark quickly went from "ha-ha" to "aha." Unlike many people with a good idea, Meszoely and Benbrahim knew where to begin, thanks to Benbrahim's PhD in artificial intelligence and machine learning, as well as his career in the financial industry. But they also tapped two in-house resources: their children. Now seventeen and twenty-one years old, their daughter, Sasha, and son, Zach, were brought in as Figayou founders to offer critical perspectives on how younger generations interact with technology.
They might have needed some Generation Z pointers, but Meszoely and Benbrahim already knew the most important thing about technology: people of all ages use it for darn near everything today. That's why Figayou wasn't designed to be a one-trick pony. Its initial hook is the meetup-made-easy application, wherein you push a button, pick the people you want to meet, and follow the line on your phone to converge at the desired location. You can meet halfway or rendezvous at another site entirely, and a change of meet-up location is as simple as pushing another button.
But that's just the tip of the iceberg. Perhaps you and ten pals from across the country have nabbed tickets to a championship game. You don't have to spend hours group texting about places to meet. Push the button, identify your ten companions, and set the location. Oh—did you discover a fun sports bar next door where you'd rather congregate? No problem. Drop a pin in that location, and everyone will be rerouted for pregame beers.
Or maybe you've just landed in Paris and want to see if anyone you know is there too. Let your contacts know that you're in the City of Light. And if you're, say, a Boston native visiting New York, you can find your fellow Patriots fans with the push of a button.
There are platforms out there that have components of what we do. The novelty lies in how we've done it. To me, life isn't about ideas, but the execution."
Because Figayou is designed to help people find people, the team took safety seriously. There's absolutely no tracking on Figayou, and users can only see someone else's location if that person wants to share it with an individual or group. This feature makes it ideal for meeting a vendor or online seller, for example, at a neutral spot. Not only can you avoid giving out your address, but you don't even need to give out your phone number. "You share your location at a café and then never see each other again," Meszoely says.
As a bonus—maybe because the founders have one child in college and another about to join him—there's an SOS feature on Figayou. If the campus or local police are a connection, a user can simply push "SOS" in an emergency, and the authorities can immediately identify the fastest route to his or her location.
Its long list of capabilities means users rarely have to leave Figayou to navigate their lives. From the map, you can text friends, make a "meet me here" post for events, set a timed message to remind you to take medicine, and even alert your spouse to pick up milk as he or she nears Whole Foods. It's also ideal for professional group organizations, a niche Meszoely believes has been neglected. Soon Figayou will also include transaction validation, a contract tool that can do everything from pay for goods and services to document fault after a fender bender.
Yes, other apps can do some of these things. But the beauty of Figayou is that it unifies many single-use apps in one place. "There are platforms out there that have components of what we do," Meszoely says. "The novelty lies in how we've done it. To me, life isn't about ideas, but the execution."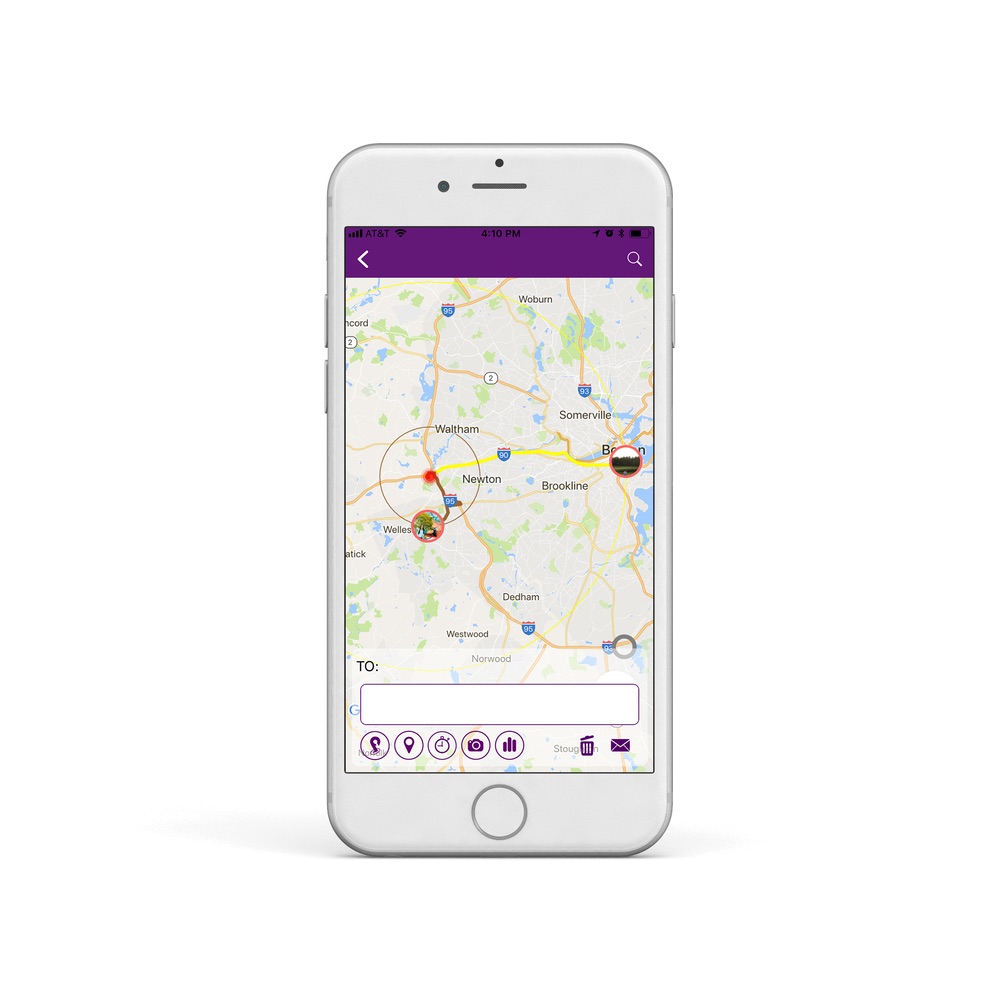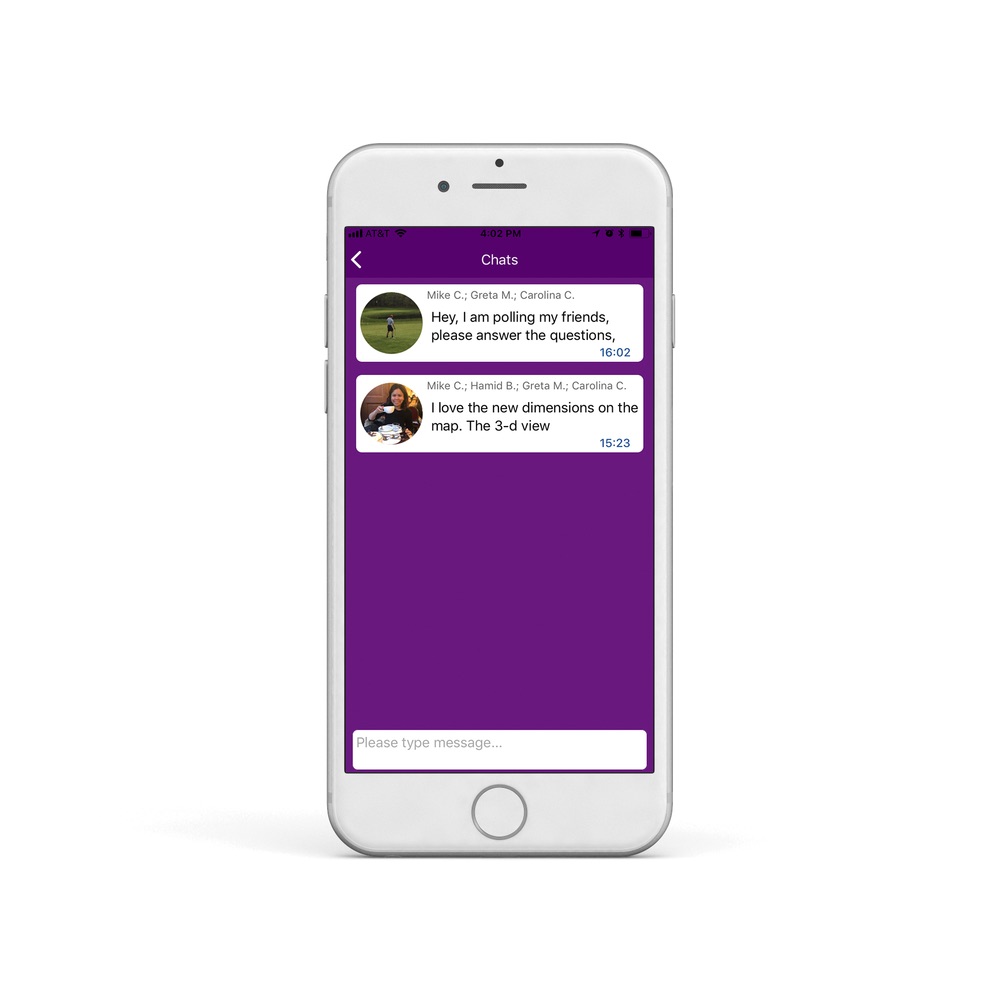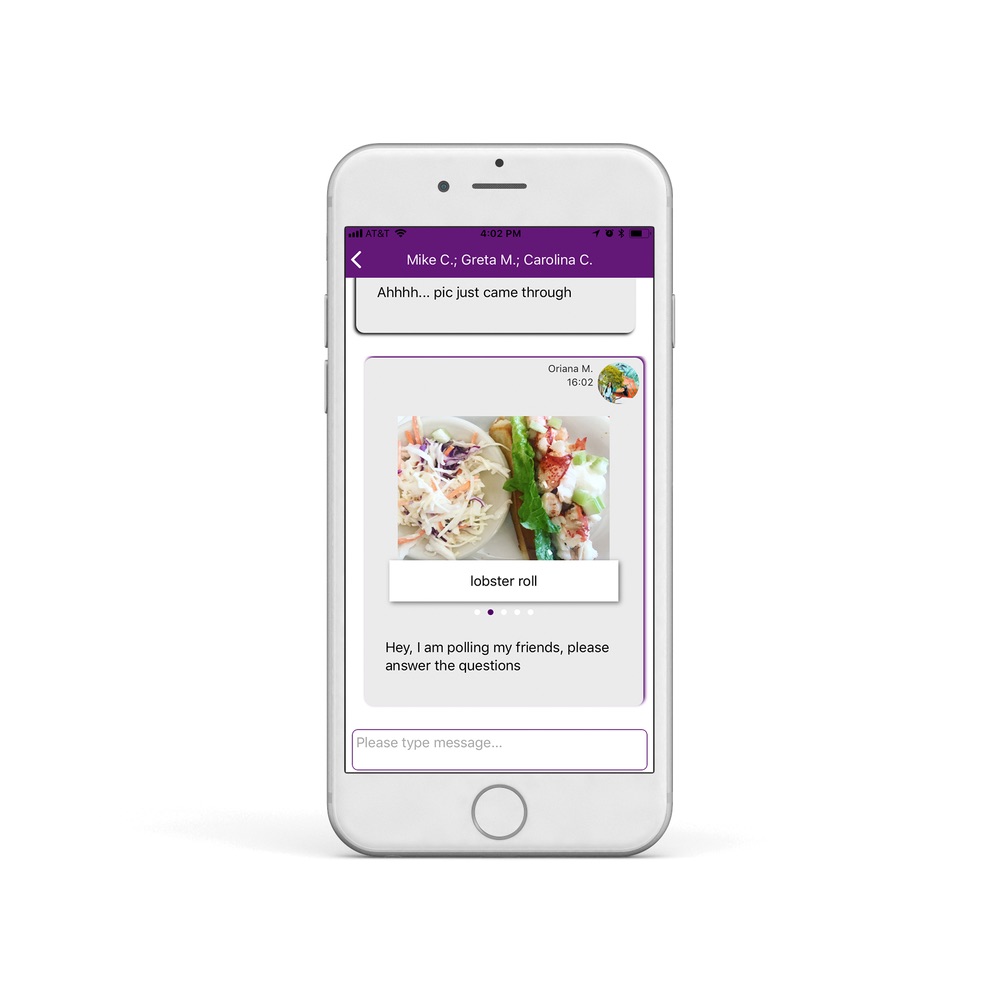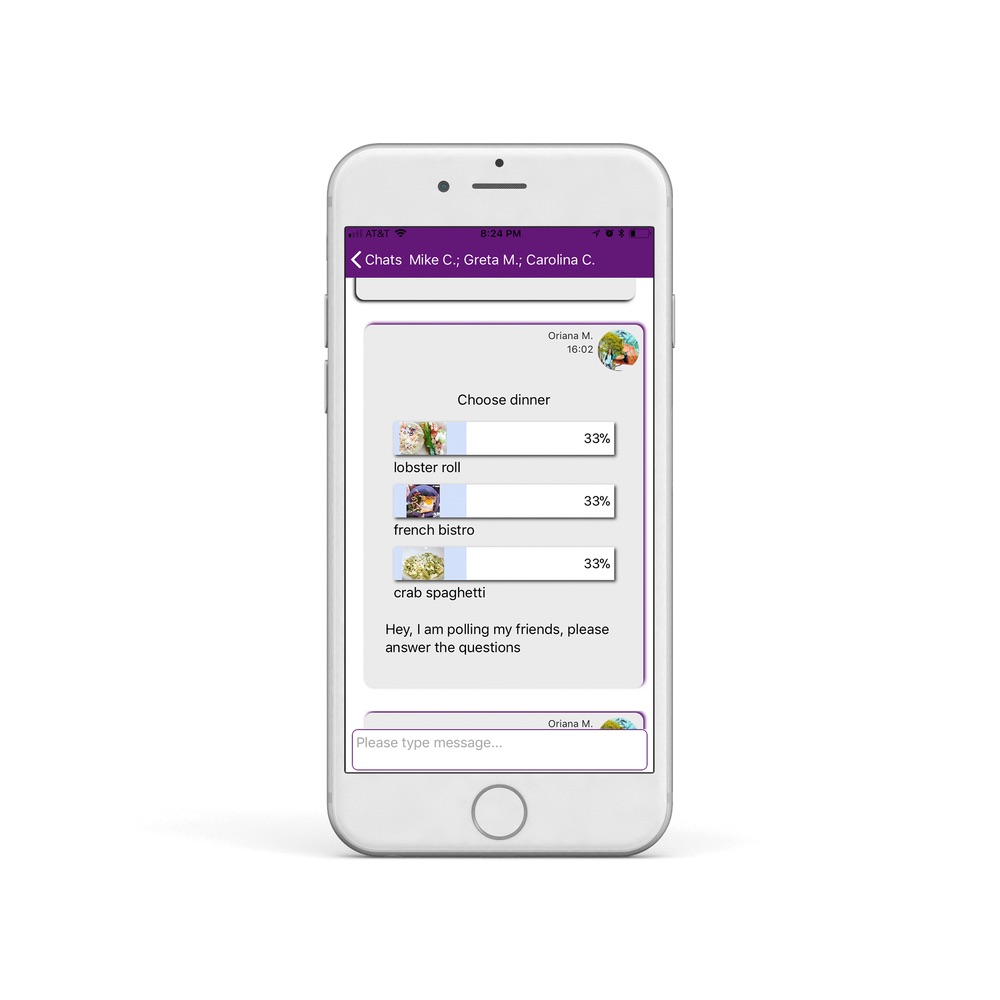 And in Figayou's case, that execution involves taking familiar elements—Google Maps is the background—and merging them with new functionality to create something both recognizable and original. The result is an intuitive platform designed, ironically, to facilitate more in-person interaction. Its real purpose is spelled out in Figayou's tagline: "Giving mobile a heartbeat." In simplifying and de-stressing the process of getting together, Meszoely hopes users will want to arrange more and more real-life experiences.
"Experiences" are the name of the game for the Meszoely-Benbrahim household. As marathon runners who've traveled the world with their children, they've built a life that's successful by any metric. But when cancer hit Meszoely a few years ago, her never-say-die attitude got a reality check. Beating the disease only increased her determination to live with passion, and that meant finally launching a tech start-up with Benbrahim.
Armed with the money to self-fund their Figayou dream, they strapped in for the ride of their lives. And what a ride it's been so far. In the process of developing Figayou, the company has created five patent-pending innovations, with more on the way. They've worked with a small army of volunteers all over the world who test the app, provide input for improved usability, and gather location-specific data that increases Figayou's value for users. But perhaps most exciting for Meszoely has been the coalescence of a working team that's among the best and brightest she's ever encountered.
The payoff for all the blood, sweat, and tears poured into Figayou finally came in April, when it officially debuted just ahead of the company's selection into a prestigious entrepreneurship program. Now that it's go time at last, Meszoely is riding a wave of accomplishment-fueled exhilaration while also maintaining focus on what comes next for Figayou. Of the platform's future possibilities, she says, "We always think our best opportunity is the one we haven't thought of yet."
— V —
---
Figayou is available for free from the App Store and Google Play.
Tori Phelps has been a writer and editor for nearly twenty years. A publishing industry veteran and longtime VIE collaborator, Phelps lives with three kids, two cats, and one husband in Charleston, South Carolina.
ARTICLE CATEGORIES