By Gilly Pickup
Although the Austrian capital is awash with imperial grandeur and ostentatious buildings, Vienna is no dreary city. Besides being one of Europe's safest cities, the inhabitants are genuinely friendly, its coffee houses are world famous, and its attractions—from towering palaces to imposing museums, trendy galleries, and manicured parks—keep visitors busy. But on a whistle-stop weekend tour, I realized this is also a whimsical place with remarkable hidden treasures.
I was in Vienna's third district, standing in front of one of the strangest buildings I had ever seen. "This is the Hundertwasser House," my guide explained, waving expansively to include the entire higgledy-piggledy building plus the rooftop trees, "named after the local artist who designed it. It symbolizes architecture in harmony with nature."
The lavishly colored building looked more than a bit strange to me with its spontaneous vegetation, trees growing out of windows, and undulating floors. Hundertwasser claimed an uneven floor is "a melody to the feet." It was almost as idiosyncratic as my accommodation, the 25hours Hotel, a sheer explosion of color and fanciful circus-themed rooms. It offers free bike rentals and Wi-Fi for guests, while its rooftop bar is a favorite hangout. Some rooms have bathtubs on the balcony; others come with kitchenettes and Nespresso machines. There is even a seasonal food truck that serves burgers in the garden. No run-of-the-mill hotel is this!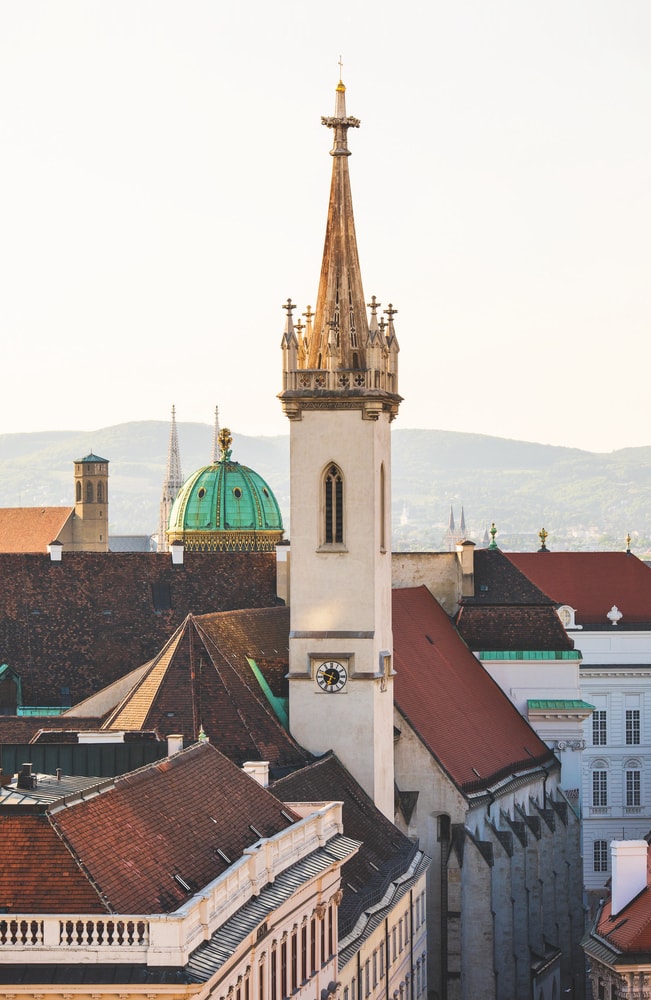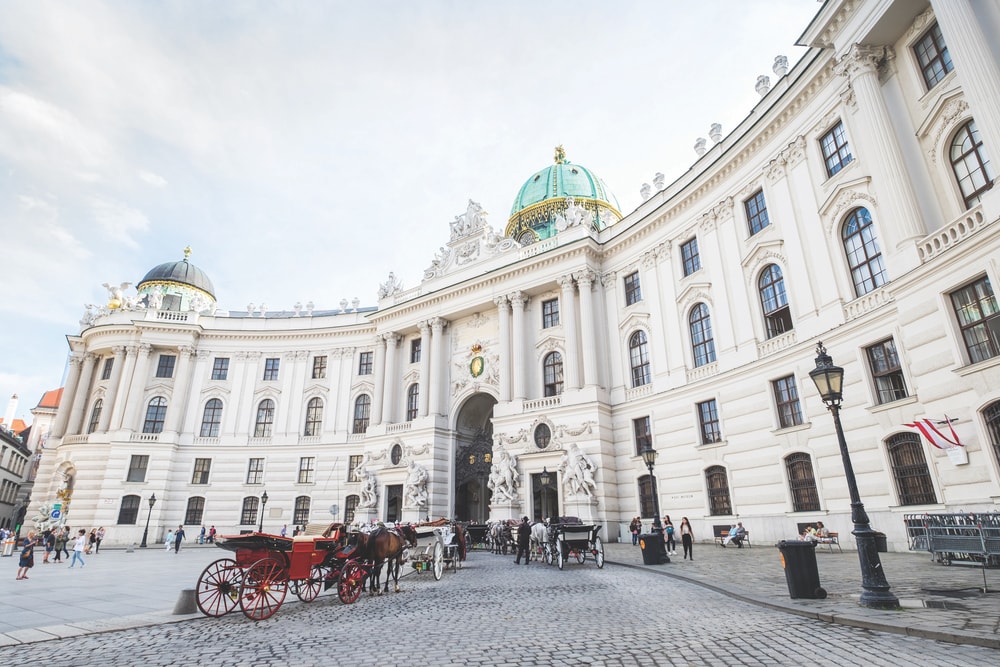 Earlier that day, I had visited the Prater. Like many grand European parks, Vienna's Prater started life as a carriage-riding area for the nobility. No wonder they were displeased with Emperor Joseph II when he decided on a whim to open it up to the hoi polloi in the mid-1700s. Before you could say "schnitzel," the park was alive with freak shows, fortune telling machines, and barrel organs. Of course, these have all long since gone, and these days the park is popular with joggers, walkers, and cyclists. Besides its national football stadium, the Prater's main attraction is a fun fair best known for its Giant Ferris Wheel (Riesenrad), the only one of its time still in use today. Erected in 1897, it towers over the city. If you don't mind heights and want to let your hair down, you can follow Orson Welles's example (he starred in the postwar film The Third Man as Harry Lime) and take a ride in one of its fifteen ornate gondolas as big as garden sheds. For those who want to hold a special event in the skies above Vienna, some of the gondolas are even furnished with tables for catered dinners and parties.
For those who want to hold a special event in the skies above Vienna, some of the gondolas are even furnished with tables for catered dinners and parties.
Not far away is Supersense on Praterstrasse, a contemporary take on the café culture for which Vienna is famed. Referring to it simply as a café doesn't do it justice: it is also a recording studio, a craft shop, a delicatessen, and a printworks set inside a grand nineteenth-century "palace" modeled after Venice's Ca' d'Oro.
As far as eating out goes, I discovered that Viennese food is rather bloodthirsty, with beef and veal featuring heavily on menus. Fortunately, for those of us who don't eat meat, more vegetarian restaurants are popping up across the city. Many traditional Viennese dishes are braised, boiled, or stewed, though a common local way to cook anything is with a pan-fried coating of flour, egg, and breadcrumbs.
During my stay, it seemed that everywhere I went I happened upon references to Vienna's musical worthies. Not for nothing is this city known as the City of Music. Haydn, Schubert, Beethoven, Strauss, Mahler, Bruckner, and Mozart all lived here at one time or another.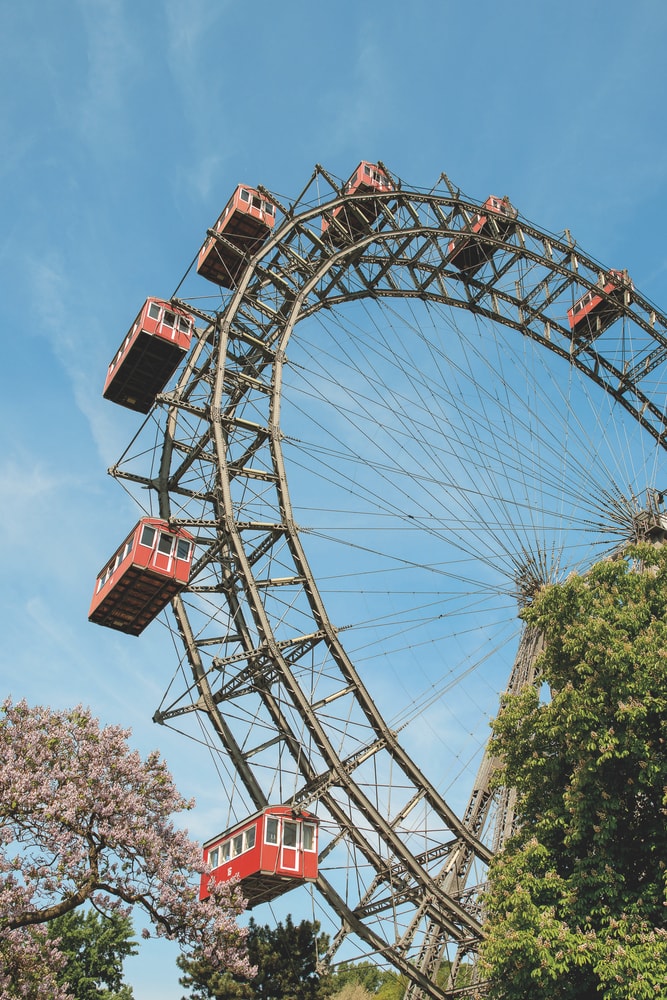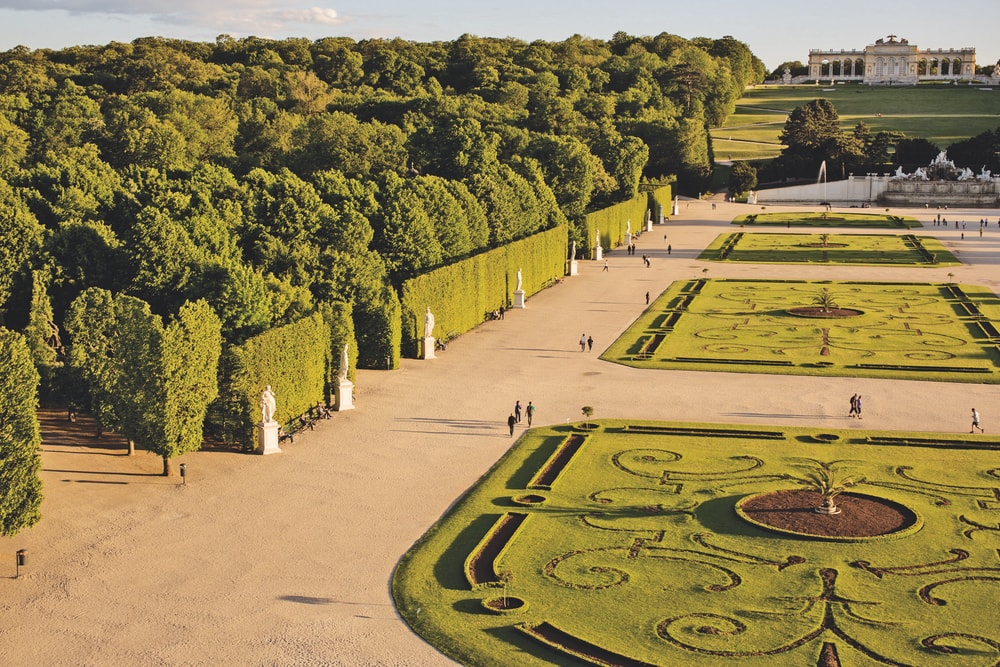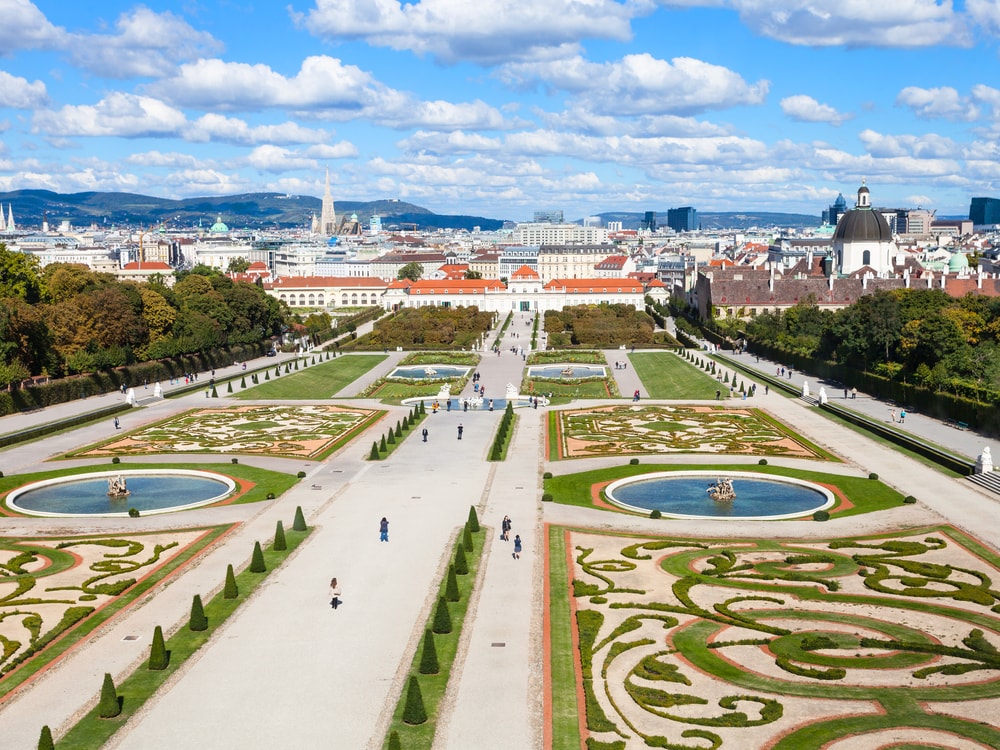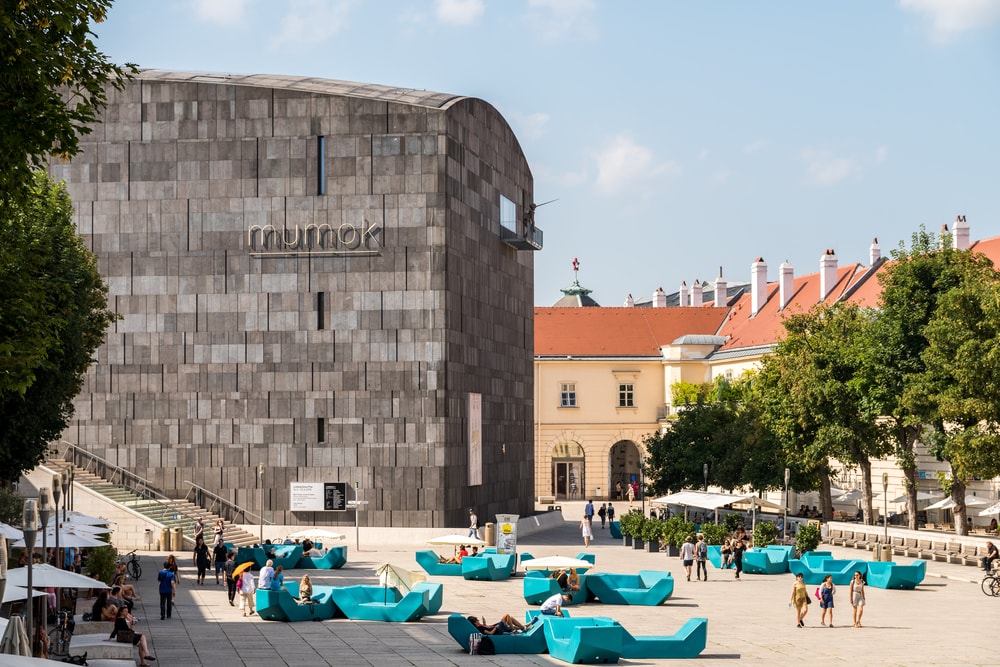 One much-visited pilgrimage site is the Mozarthaus. Located on the Domgasse behind Saint Stephen's Cathedral, it is the only surviving residence of Wolfgang Amadeus. Locals refer to it as the Figarohaus because he wrote The Marriage of Figaro here. Another is the Pasqualati House, one of Beethoven's abodes and now a museum. Most of his winters were spent in this house, which he rented from Johann von Pasqualati. The piano on which he composed his Fifth Symphony is in the main room together with personal artifacts, including paintings and musical scores. There are numerous venues where visitors can catch performances: one is the Musikverein, used by the Vienna Philharmonic; another is the multistage Konzerthaus.
While in town, I made a point of visiting the Naschmarkt, stretching between Linke and Rechte Wienzeile streets. Food stalls sell eat-as-you-go dishes, including bratwurst and sweet dates filled with walnuts and cheese. The market has been in existence since the 1500s. In the beginning, mainly milk bottles were sold here, and that's how it got its name. Back then, milk bottles were made from ash wood; asch is German for "ash," which led to the name Aschenmarkt, now Naschmarkt. Hemming the market stalls are restaurants and cafés where you can eat anything from sushi and kebabs to Viennese palatschinken (similar to crepes), and every Saturday, a flea market sets up here. It's popular with locals and tourists, and bargain hunters should aim to arrive by 7:00 a.m. to grab the best deals!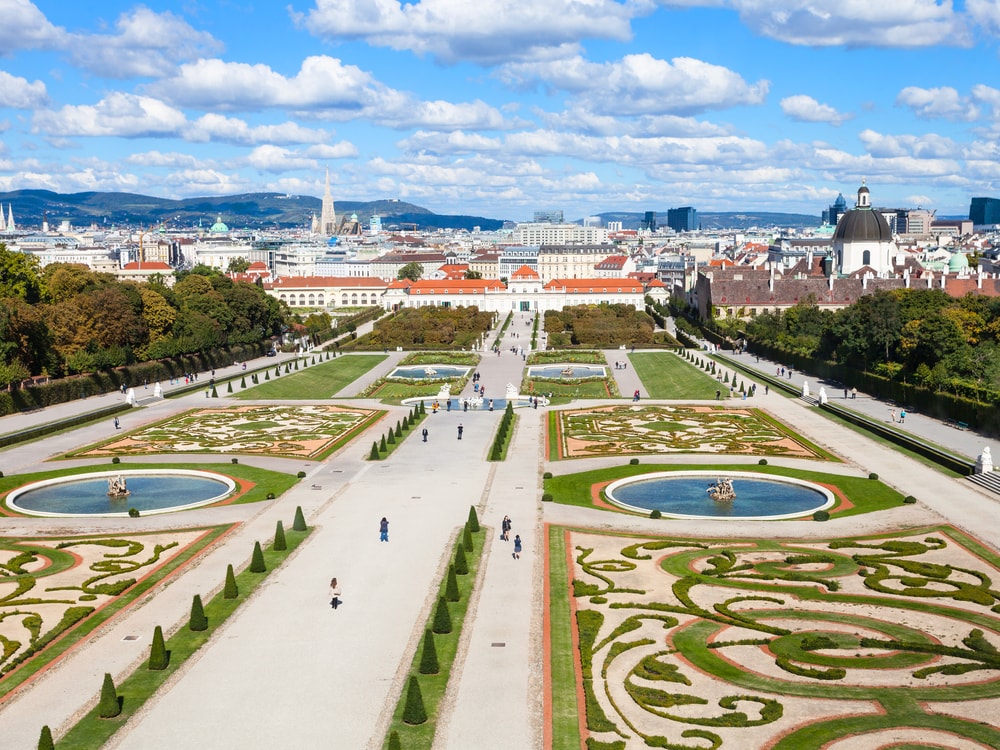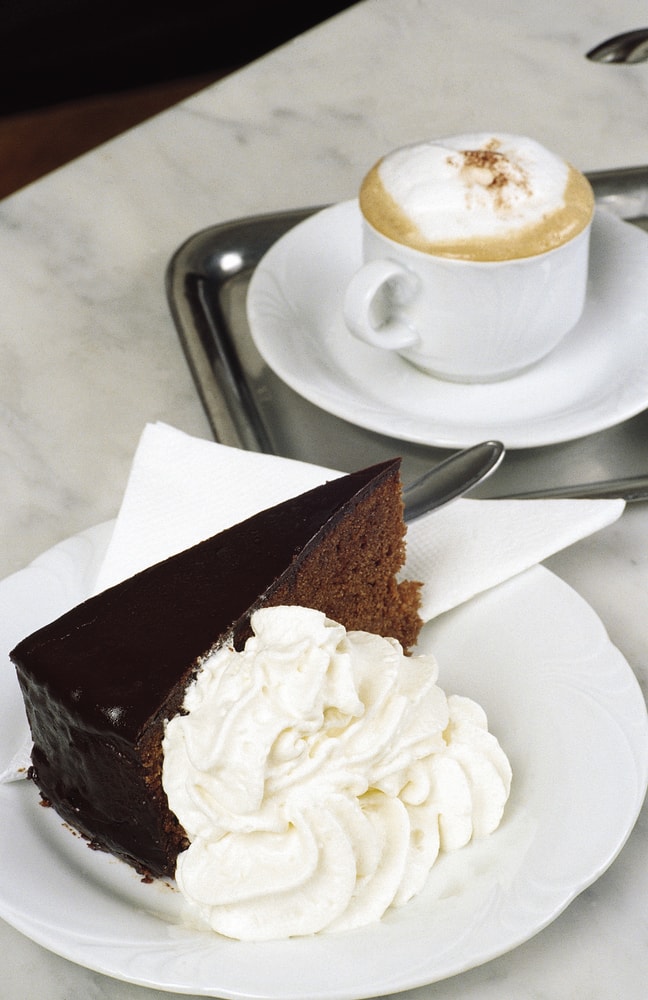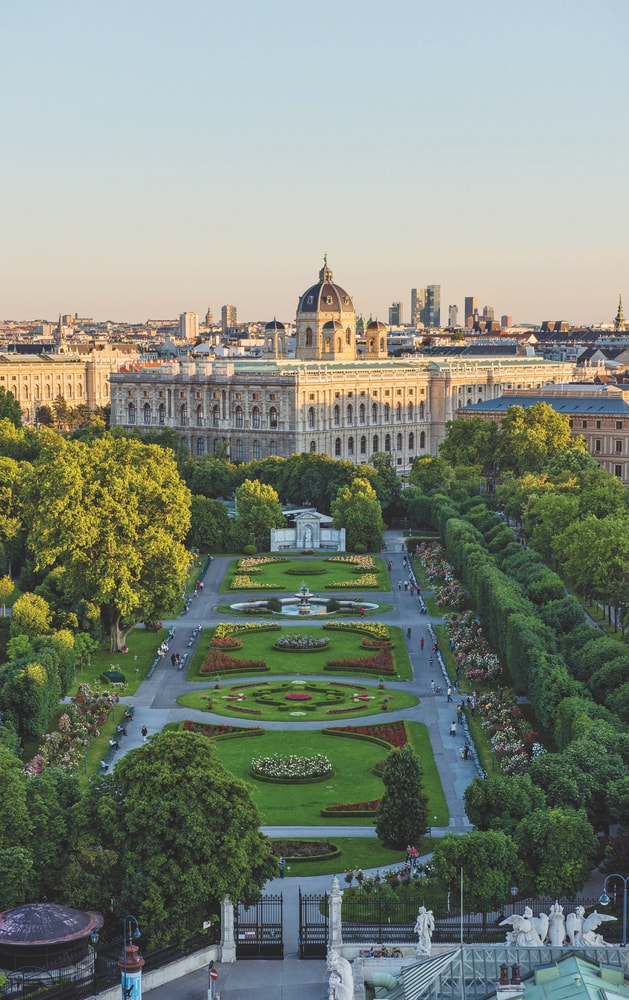 Getting around Vienna is pretty easy, thanks to Emperor Franz Josef. He created the Ring around three-quarters of the city center, while the fourth side is marked by the Danube Canal. It's a walkable city, but if you prefer not to walk everywhere, the public transport system is efficient and includes buses, the underground, and trams. For those who like to bike, Citybike Wien allows you to rent a bicycle from one location and return it at a designated station convenient to your destination.
Southwest of the Ring is Vienna's MuseumsQuartier, a collection of galleries and museums housed in the old imperial stables. One of the best is the Leopold, with one of the greatest compilations of Austrian art, including works by Gustav Klimt. If you can squeeze anything else into your visit, make a point of visiting the UNESCO-listed Schönbrunn Palace, the Habsburgs' former summer home, where you can take a tour or get lost in the maze.
—V—
---
Learn more or plan your trip to Vienna at www.Wien.info.
ARTICLE CATEGORIES