By Sallie Lewis Longoria | 
Photography courtesy of Vladimir Kanevsky
A porcelain garden grows inside the New Jersey home of artist Vladimir Kanevsky. On a crisp April day, I stepped inside and saw hollyhocks and hydrangeas, foxgloves and fringed tulips rising from the windowsills and cloth-covered tables.
Kanevsky lives and works from his home in Fort Lee, which he shares with his wife and business partner, Edita. After walking through the living room past dahlias, blackberry bushes, and potted hyacinths, we sat down for lunch.
"You have to approach the subject like a scientist," he says of his sought-after sculptures, which are available to order on Moda Operandi and through private commission. Science is a passion for the artist, who dreamed of being a physicist in his youth. Instead, he studied architecture in his hometown of Kharkiv, Ukraine, drawn to its balance of both art and engineering. Over the next twelve years, Kanevsky worked in Leningrad (Saint Petersburg today) as an architect while dabbling in painting, sculpting, and interior design.
In 1989, shortly before the collapse of the Soviet Union, he left his home, stopping in Austria and Italy on his way to New York. While in Europe, he painted Russian Orthodox icons. "I'm not religious at all, but I was closest to religion at that time because it was really scary," he remembers of his journey.
When he arrived in New York, Kanevsky had just one hundred dollars in his pocket. One day, while visiting a local ceramic shop, he saw an advertisement placed by Howard Slatkin. The revered interior designer was looking for an artist to create a porcelain melon tureen. Despite his halting English and lack of experience, Kanevsky jumped at the opportunity and completed the job over the next two months. Soon after that, a relationship formed, and he decided to try making porcelain flowers.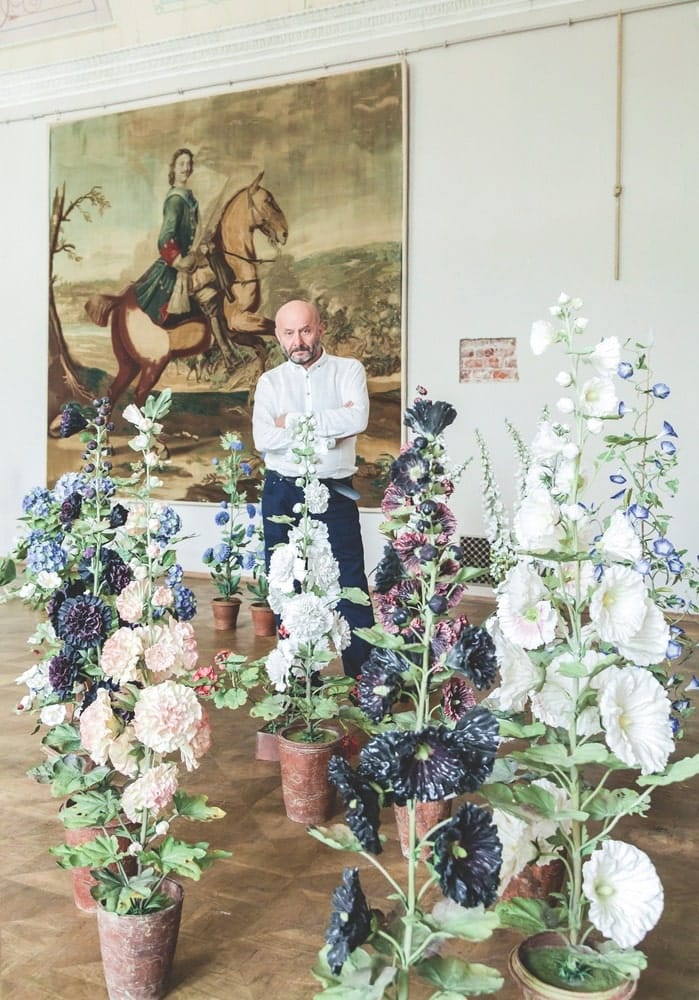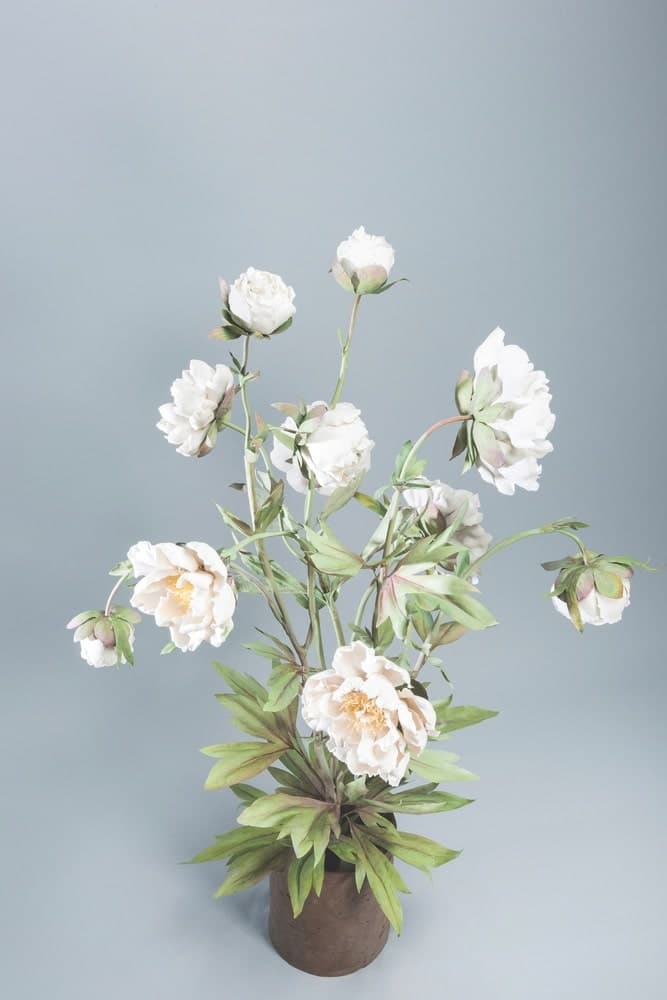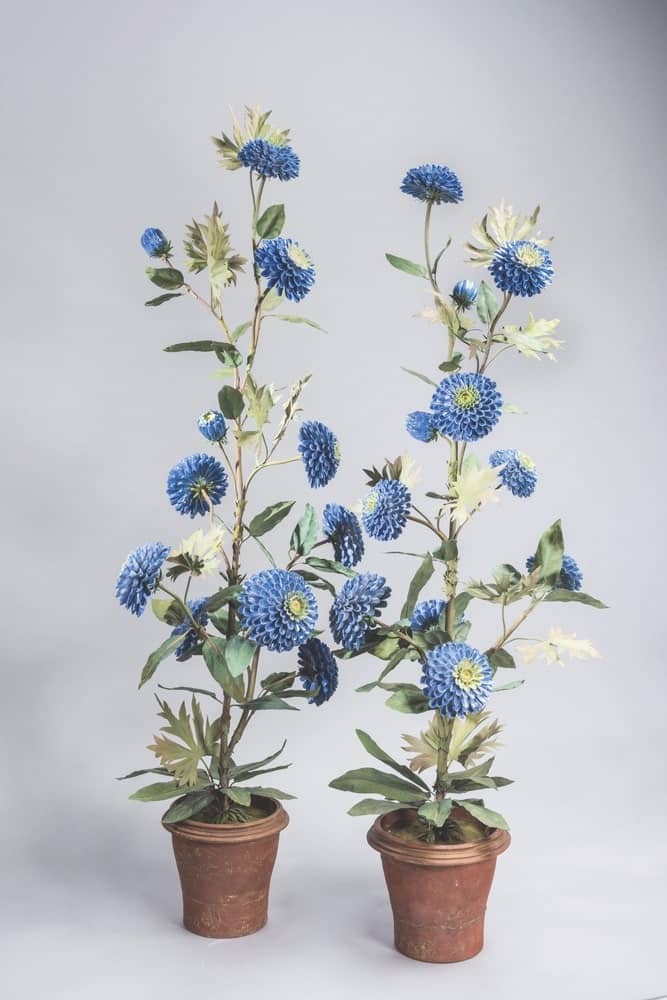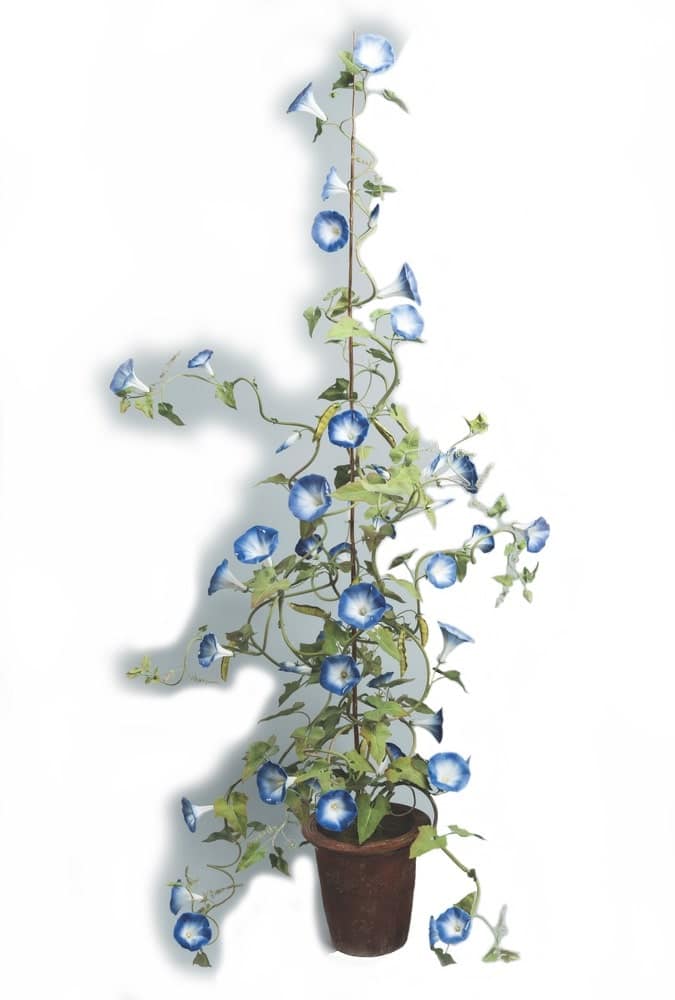 "It's a fascinating topic for an artist," he says. With his background in architecture, Kanevsky quickly saw parallels between buildings and Mother Nature. By studying the insides of flowers and branches, he noticed they had everything a good building did in terms of structure and physics.
Kanevsky's first flower was a blue carnation, and not long after that, Charlotte Moss picked up his first porcelain lily of the valley. Most recently, he finished a large tableware commission for fashion designer Tory Burch. Lilacs are particularly poignant for the artist, who remembers them growing in thick, fragrant clusters near the KGB building back home in Ukraine. Perfecting them in porcelain took years, and clients took note. While most flowers fade with the changing seasons, Kanevsky's collectors see his blooms as timeless treasures, enduring for generations.
After lunch, we passed back through Vladimir and Edita's living room turned porcelain garden before taking the stairs to the studio on the second floor. Here, the creative space stretches across multiple rooms, each dedicated to different parts of the artistic process, from sculpting to metalworking, painting, and firing. In every direction, there were tables topped with weathered terra-cotta pots, shelves of sorted porcelain flower parts, tubes of paint, and trays of freshly fired petals. In another room, loops of copper hung from the walls next to welding tools and tiny drawers filled with metal insects and leaves. Layered on the doors and vacant surfaces were tear sheets blooming with colorful flowers and fruit trees. Natural light flooded in from the window, spilling over trays of work blossoming with new life.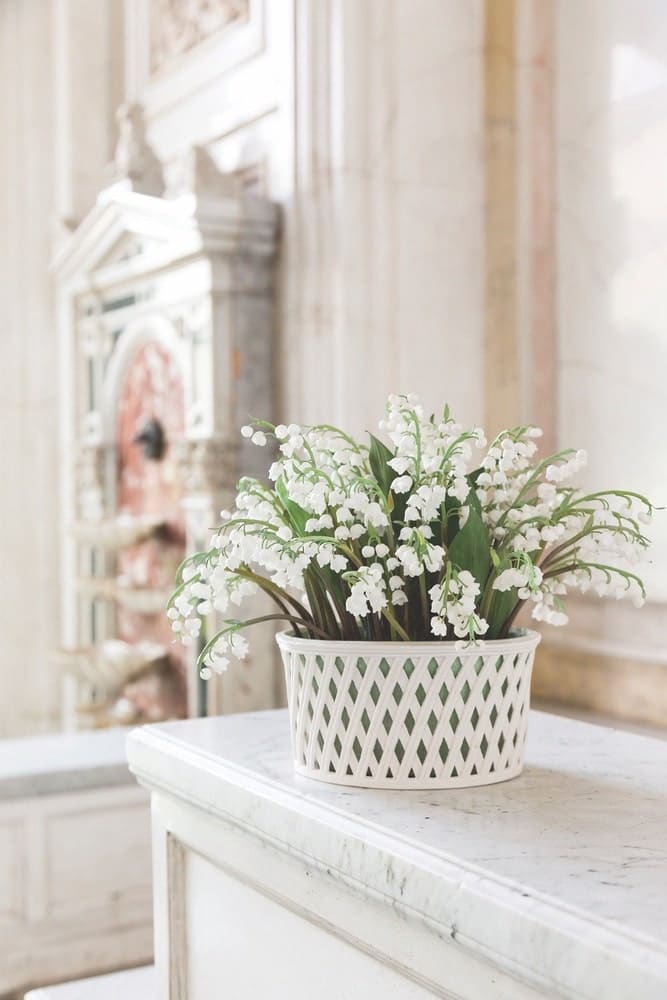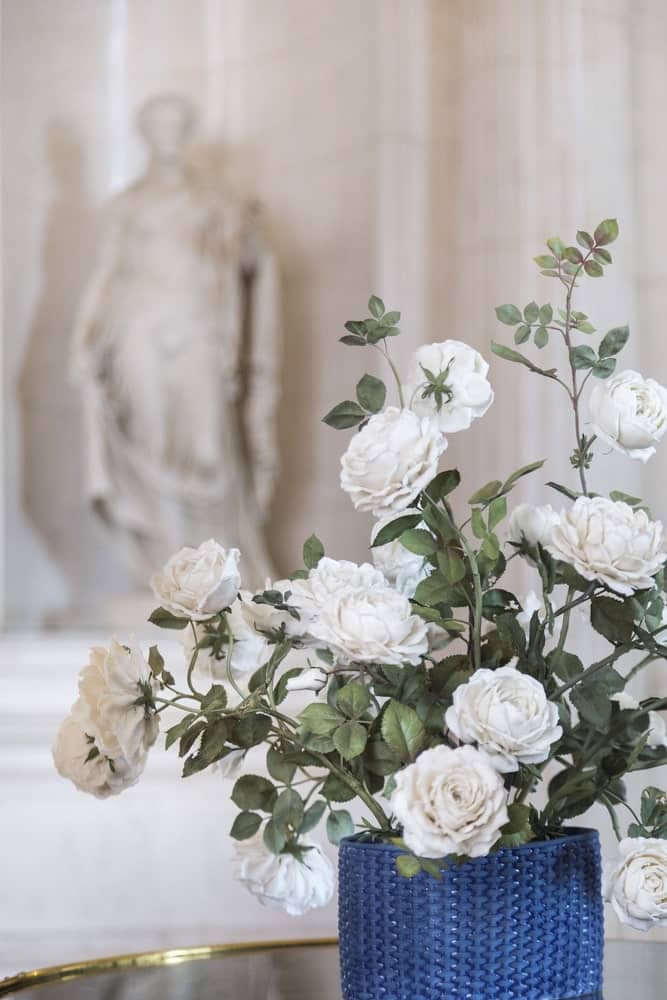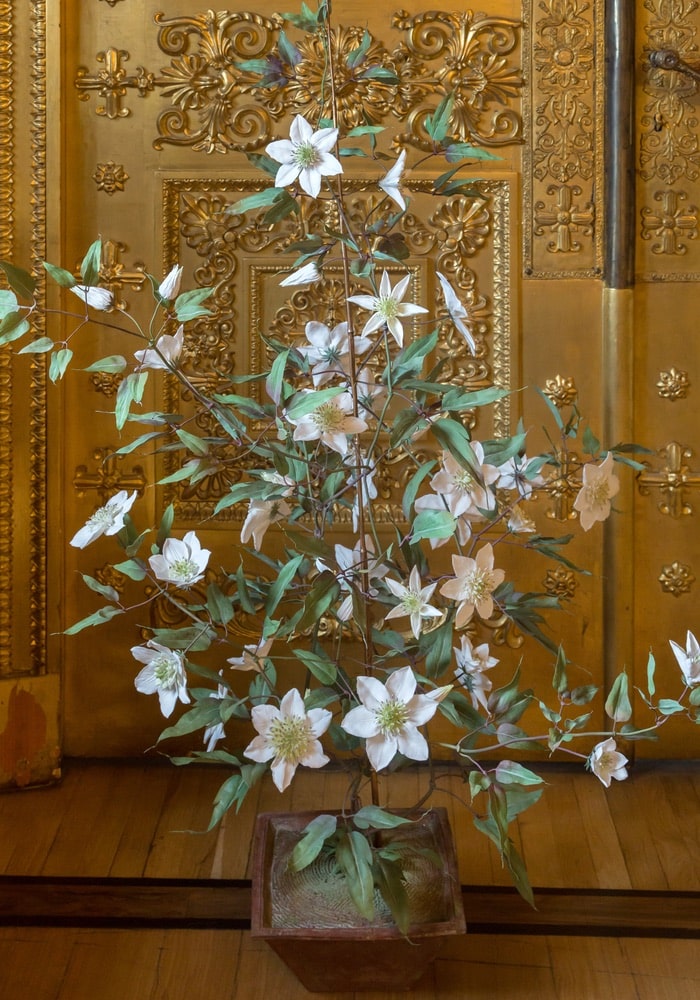 Kanevsky admits he's formed an almost spiritual connection with his subjects. "Flowers talk," he says, adding, "and I talk to them." Despite his reverent approach, he reveals that working with porcelain—a medium he likens to "regular clay with a very bad attitude"—keeps him focused, cautious, and humble.
"You never know what waits inside the kiln," he says.
The finished pieces that are born of Kanevsky's seven kilns are striking, though he asserts it's not physical beauty he's after.
The blemishes are a metaphor for all of life, a representation of the humble beauty that reveals itself through the cracks and flaws.
"It's not enough for me," he confesses. The real beauty of his work is its feeling, which begs people to stop and reflect. "I never follow the exact truth, otherwise they look too formal, too dead," he says. "I need different qualities." On closer inspection, one realizes the depth of his sculptures—the fragility of life so masterfully expressed in porcelain.
Kanevsky's work is also designed to convey the beauty in imperfection. The artist hopes to one day write a book about the nuances of porcelain, including the Japanese philosophy of wabi-sabi. "Imperfection is what makes eighteenth-century porcelain so warm and beautiful," he says. The blemishes are a metaphor for all of life, a representation of the humble beauty that reveals itself through the cracks and flaws. "It tells the eye it's alive."
While every finished flower is a rewarding addition to the Vladimir Collection, Kanevsky shares that he's happiest doing the work. "I like the process," he says. He imports his porcelain clay from France and England and draws from myriad influences, including trompe l'oeil. Over the years, the artist has honed his craft, mixed techniques, and created a style uniquely his own.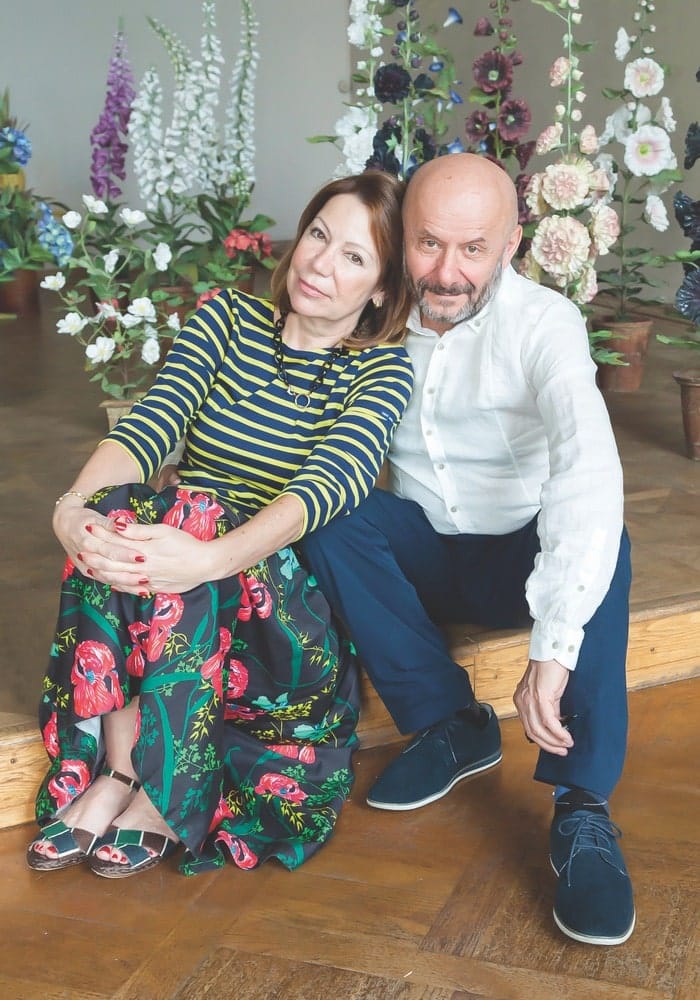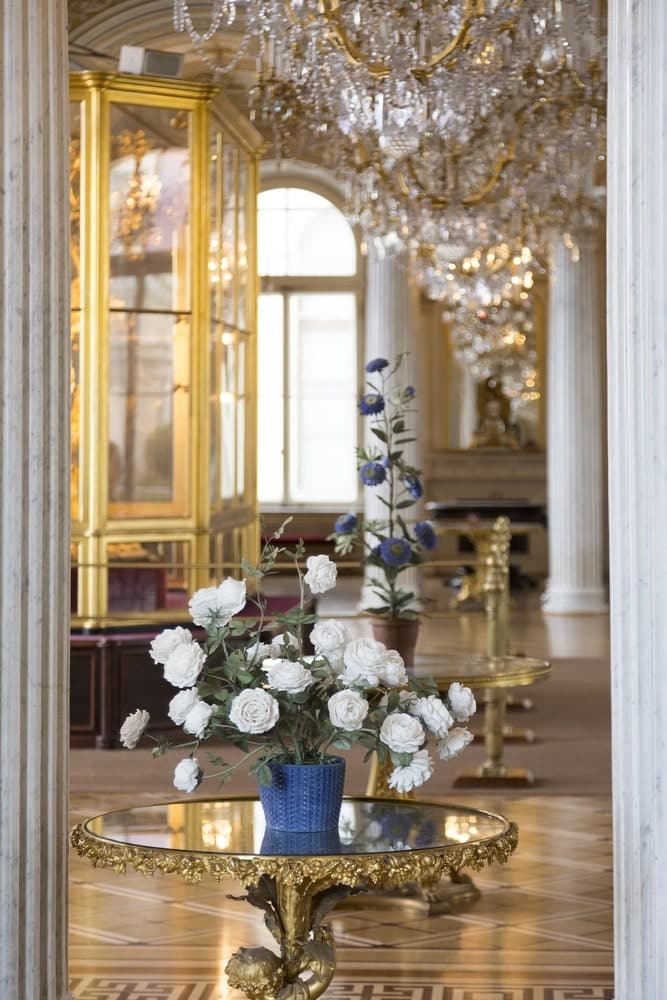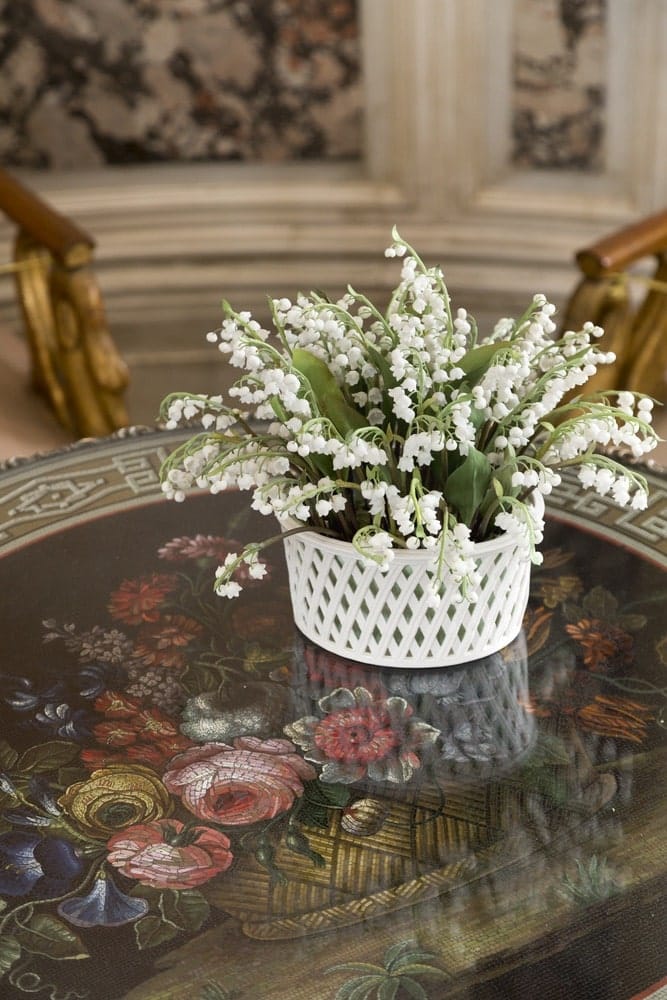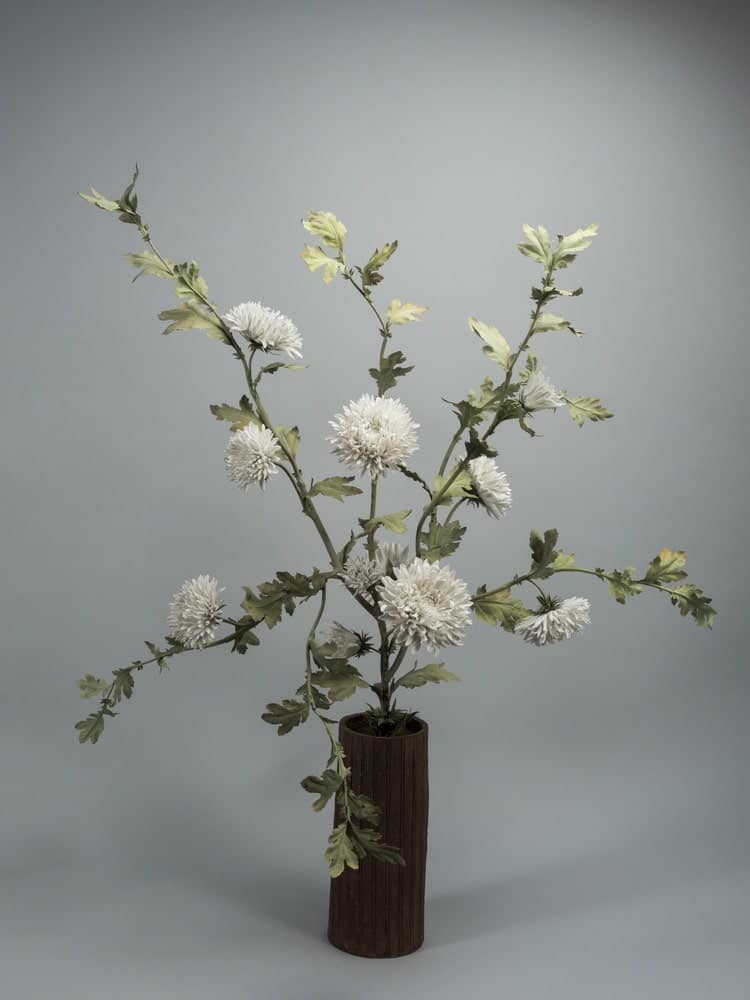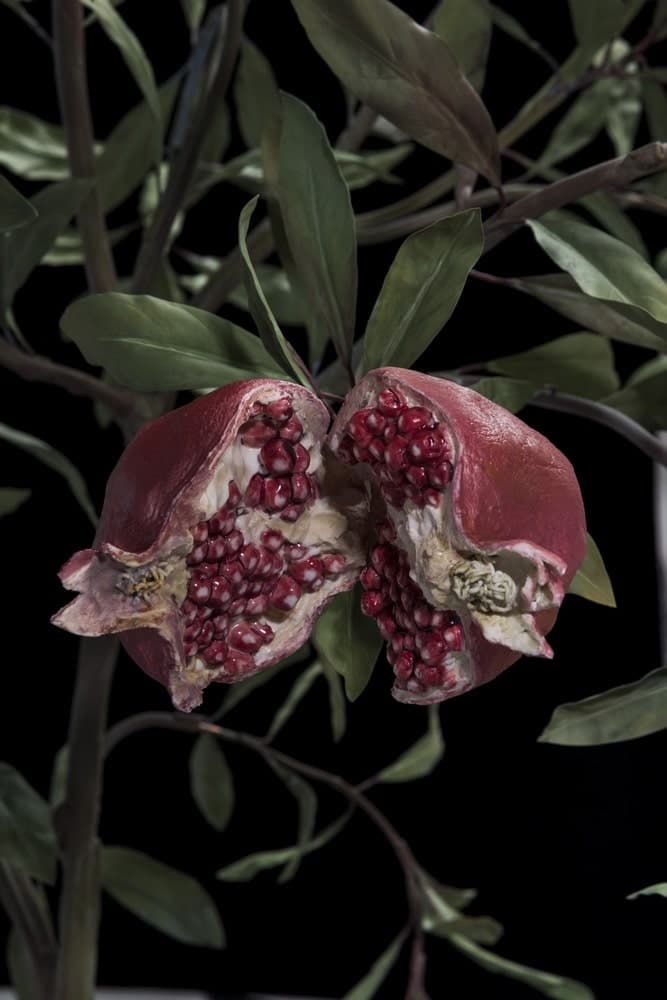 Kanevsky's artistic process varies depending on the flower and the problems he is trying to solve. Often, it begins by disassembling the flower and studying its interior blueprint before sketching and sculpting the individual parts. Then, the porcelain is fired, painted, and assembled on the tole frame. "I don't have a real stable procedure," he says. "No rules."
When Vladimir and Edita take a break from the studio, they find inspiration in multiple places. Some of their favorites are the glass flower collection at the Harvard Museum of Natural History, the sculpted bronze blooms adorning the Baptistery of Saint John in Florence, and the New York Botanical Garden. "I love being in the garden," he says. He also loves studying the masters of yesteryear and is inspired by the works of Brunelleschi and Michelangelo, the latter of which he calls the "greatest architect of all time."
His most significant accomplishments to date include the limited edition flower collection he released with Meissen in 2012 and his 2017 exhibit at the State Hermitage Museum, which Kanevsky walked by every day when he lived in Leningrad. Little did he know at the time that his work would one day fill the institution's hallowed halls. Still, his pride is bridled with profound humility. He is refreshingly grounded, at times self-deprecating, and seemingly unaware of the magnitude of his talent. This modesty is best expressed in his poetic homage to nature, with her sagging stems and insect-torn leaves.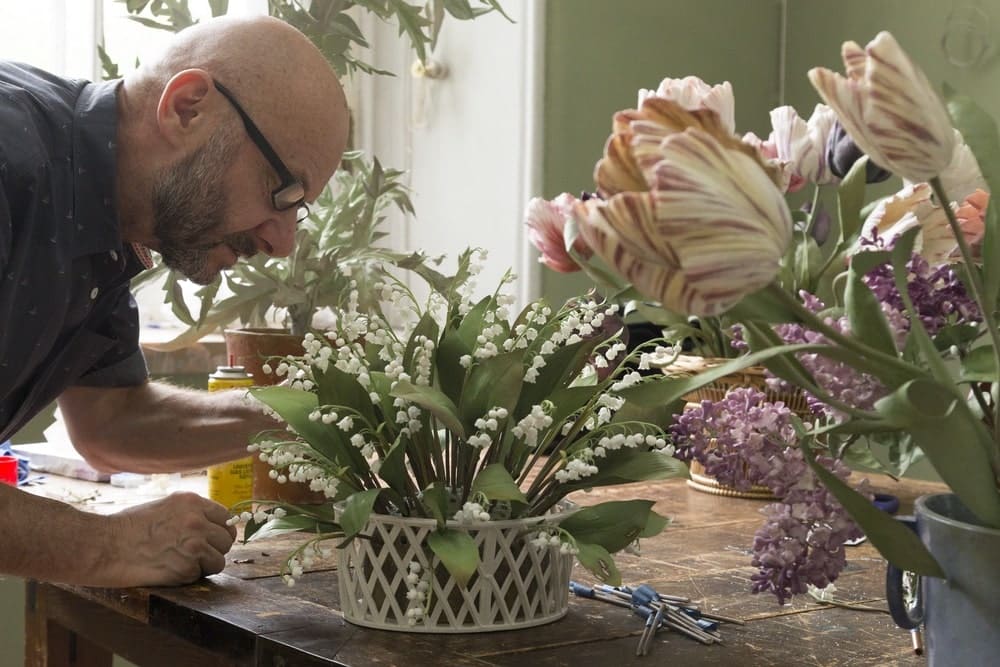 Kanevsky's story is an inspirational one, and his success in America is a source of great pride for the artist. Indeed, he knows what it means to struggle, to survive, to re-create himself, and to do it all with grace and raw beauty.
At the end of our meeting, Edita and Vladimir handed me a single porcelain sprig of lily of the valley. The ivory bells were so delicate and plump I could almost smell their perfume.
Their generous gift took me back to my wedding day, when I walked down the aisle in a cloud of white chiffon, clutching a flower as symbolic, beautiful, and ephemeral as life itself. After good-byes and profuse thanks, I turned to leave, feeling grateful for artists like Vladimir Kanevsky, whose work reminds us all to stop and smell the flowers.
— V —
---
Visit TheVladimirCollection.com to learn more or view Kanevsky's work on Instagram @vladimir.kanevsky.
Sallie Lewis Longoria is a Texas-based freelance writer. She has a master's degree in writing from Johns Hopkins University and is currently at work on her first novel.
ARTICLE CATEGORIES