By Emma Yardley | 
Photography courtesy of Viking
What you think you know about Vikings is only half the story.
"You may think the Viking is a savage warrior coming to kill you and take your things—and you'd be right," says Malcolm Dickson, an interpretive guide at Njardarheimr Viking Village in western Norway. "But next time, I'm coming back as a salesman. I'll be building trading relationships all the way to Miklagard [what is now Istanbul]."
Dickson, a bearded man wearing layers of finely embroidered woolen clothing and a brown sheepskin cloak, speaks of Vikings in the first person because he doesn't just work in Njardarheimr, a living cultural and historical community nestled in the narrow valley floor of Nærøyfjord in western Norway—he lives there.
He's one of forty-eight "Vikings" who've lived, part- or full-time, in this authentically reconstructed village since it opened in April 2017. As he leads a group of visitors past beautifully handcrafted houses topped with ornately carved dragon heads and grass roofs, he wants to be clear about a popular misconception.
"There is one thing that you will never, ever find here in the real Viking age—helmets with horns on them!" he says with a growl.
The visit to Njardarheimr is part of an onshore day excursion off of Viking Sun, a brand-new, state-of-the-art ship that serves as my home for fifteen days on Viking's comprehensive Viking Homelands itinerary, which begins in Stockholm, includes ports of call along the Baltic Sea, and ends in its home port of Bergen, Norway.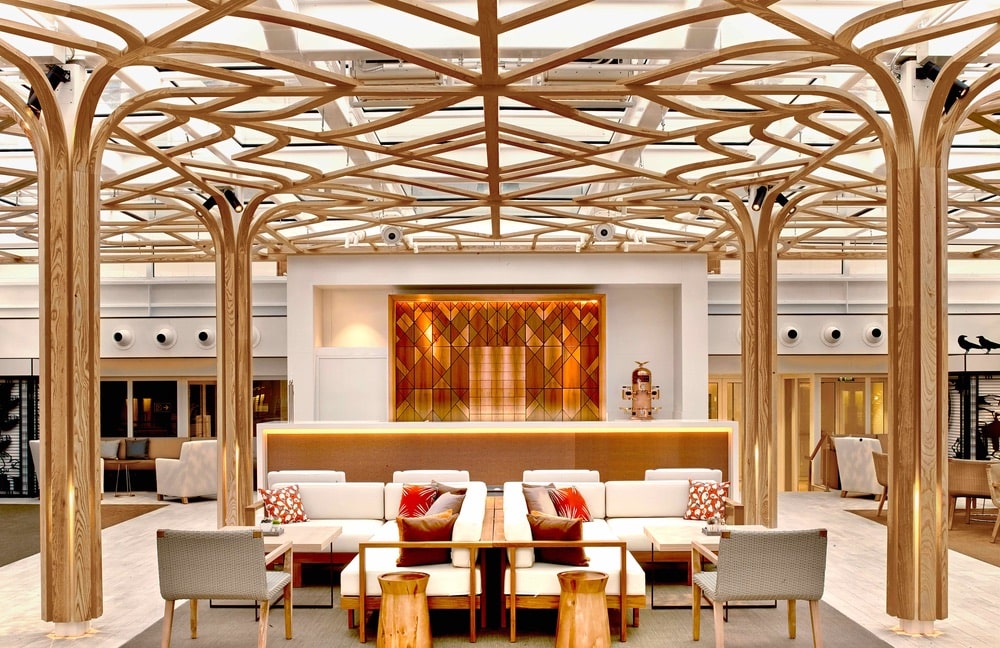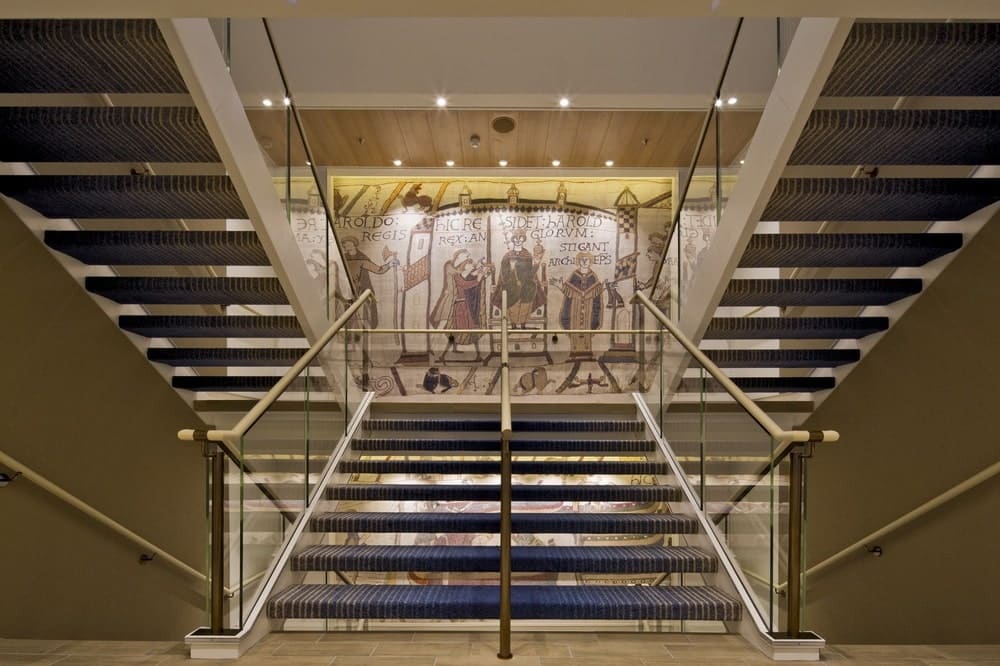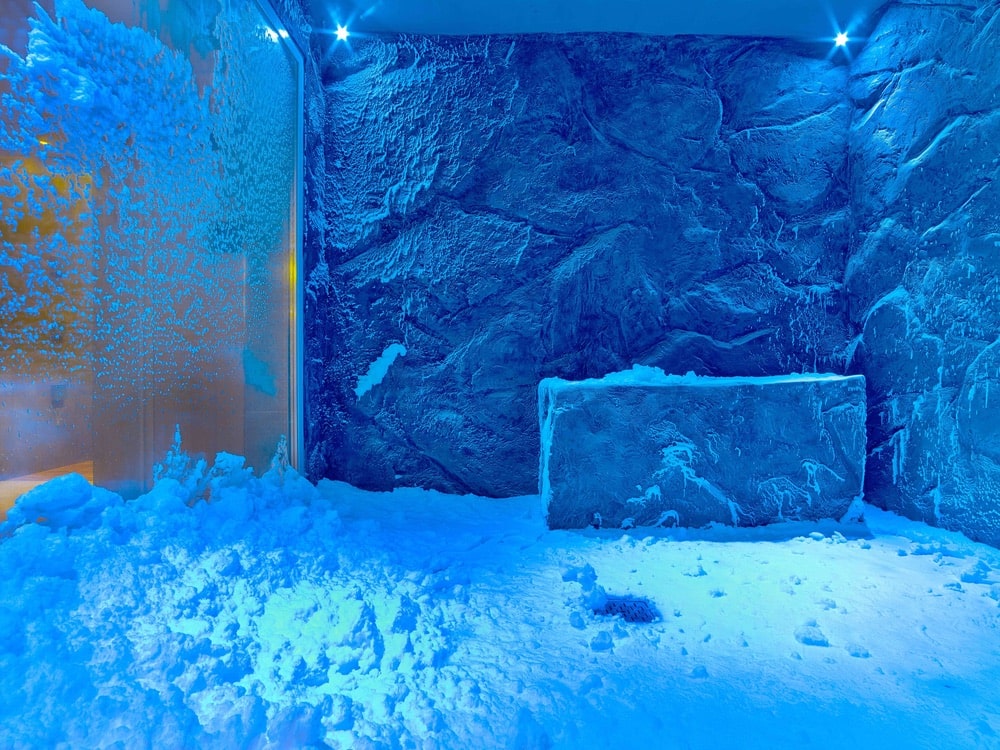 And though the stop at Njardarheimr is perhaps the most authentic Viking experience on the trip, the entire itinerary serves to give guests a fuller understanding of the history of these Scandinavian boatbuilders, farmers, navigators, and artisans.
Between 800 and 1050 AD, the Vikings pushed out as far as Canada in the west and Iran in the east, establishing trade routes and settlements along the way to create the North Sea Empire, which at its peak spanned from Greenland to Russia.
"The Vikings built the first towns here in this fjord—they were architects, engineers, and artists living peacefully here—most of the time," says Dickson, who also points out that slavery was one of the most popular (and profitable) industries at the time.
In springtime, industrious men and women would launch their sleek longboats down the fjords (a.k.a. the Viking Highway) toward the North and Baltic Seas, looking to exchange their reindeer skins, sheep's wool, walrus ivory, and handicrafts for Persian silks and French perfume. And if they ran into trouble, they also knew how to handle their weapons just as well as their rigging and rudders.
"It's such a rich and interesting history because it's not all roses," says Beven Addinsall, the cruise director on Viking Sun, who's responsible for all the onboard entertainment and educational programming.
"Stockholm, with its Old Town, is incredible, but when we get to Eidfjord [in Norway], you dock and people look out, and mouths drop as to where we're docked. It's the best of both worlds."
"And that's something that Viking [the cruise company] has embraced by saying, 'Hey, we know the Vikings era is synonymous with pillaging, but it's such an important part of history since they founded most of the places we're going to.'"
Their legacy is evident in every port on the Viking Homelands tour. From the impressive walled city of Tallinn, Estonia, to the islands of Saint Petersburg, Russia, the Vikings' culture of trade, social order, and artistry have profoundly affected the states that encircle the Baltic Sea—and we get to learn about it all on our daily guided tours and see it from our stateroom balconies.
"You have these really old—thousands of years old—cities and then you have the fjords in the middle of nowhere, all in the one cruise," says Addinsall. "Stockholm, with its Old Town, is incredible, but when we get to Eidfjord [in Norway], you dock and people look out, and mouths drop as to where we're docked. It's the best of both worlds."
As a Norwegian cruise company that made its mark with its sleek, minimalist-designed river-cruising longships, Viking doesn't just give a casual nod to their seafaring past in their new fleet of small luxury ocean cruise ships: it's integral to the entire experience.
Crest each landing of the grand staircase, which leads from one deck to the next, and you'll be greeted by floor-to-ceiling reprints of brutal battle scenes from the Bayeux Tapestry, a 223-foot-long, eleventh-century masterpiece depicting life at the end of the Viking Age, complete with beheadings and skillfully embroidered blood.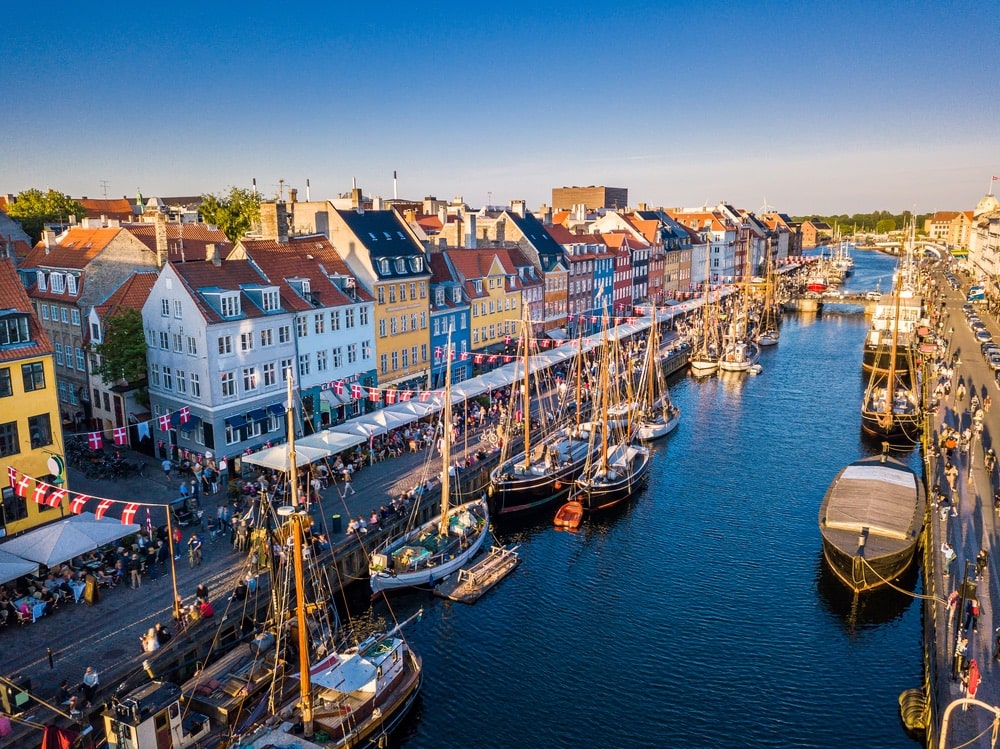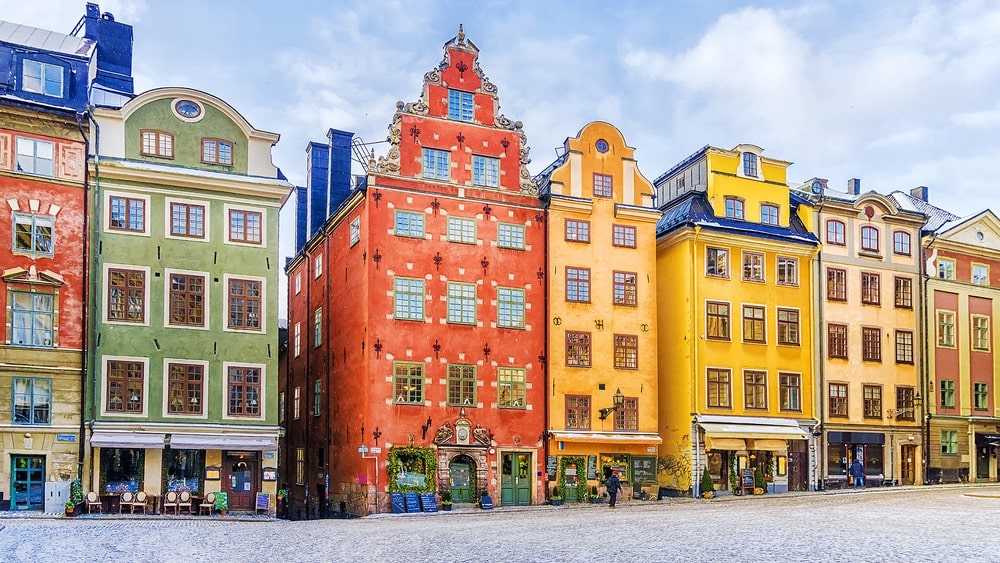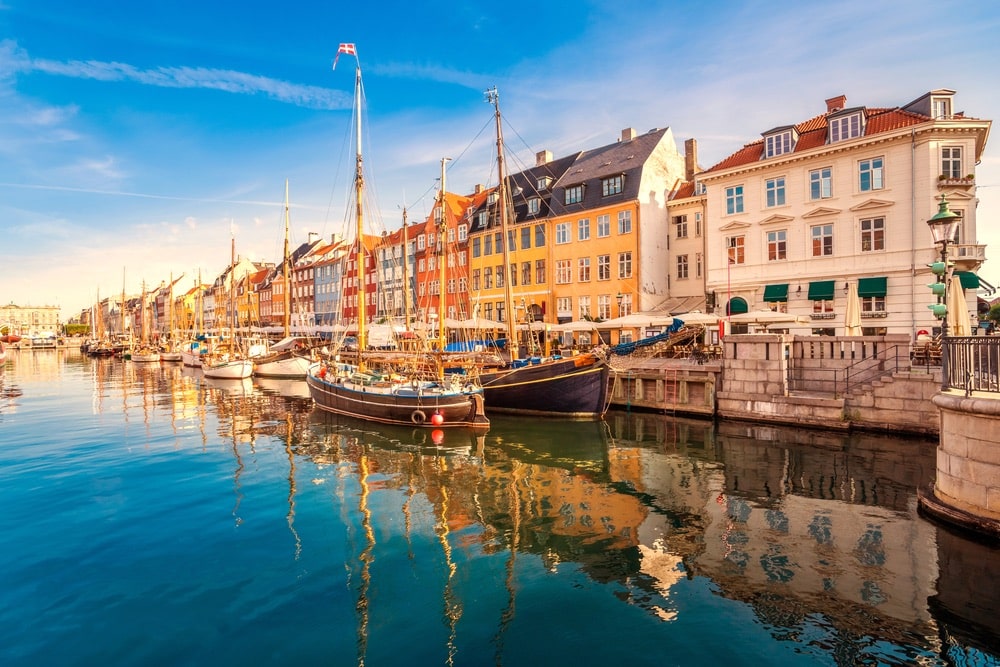 Explore the onboard entertainment system, accessible on the enormous flat-screen TV in every thoughtfully designed stateroom, and find documentaries such as The Last Battle of the Vikings and Art of Scandinavia, as well as three seasons of the extremely popular (yet factually contestable) Vikings TV series.
There's even a small, well-curated Viking Heritage museum on the third deck displaying reconstructed garb, replicated artifacts from daily life, and a comprehensive time line of the Viking Age and how it intersects with other significant historical events.
But along with the reminders of the Vikings' sometimes-barbaric history that one finds on the Viking Sun, there are also signs of the strengths of modern-day Nordic cultures.
The understated onboard interior design showcases those comfortable minimalist furnishings and finishes that Scandinavians are known for. Cozy reading nooks, complete with warm woven throws and well-stocked bookshelves, are interspersed with showstopping spaces like the Wintergarden atrium, with its installation of huge stylized wooden "trees" reaching up to the glass ceiling.
"Yes, it's a new ship, but you have to look at the lines, the straight lines of the furniture, and the decor—it is timeless," says Addinsall. "There's a kind of symmetry between the timelessness of the Viking heritage and the way that these ships have been built."
But along with the reminders of the Vikings' sometimes-barbaric history that one finds on the

Viking Sun

, there are also signs of the strengths of modern-day Nordic cultures.
That ethos trickles down into every department on board. The LivNordic Spa & Wellness program combines luxurious self-care and the region's cultural history with its focus on a time-honored Nordic tradition—contrast bathing.
"Vikings used to build their saunas out in the snow, and they would alternate between the hot and the cold," says spa manager Adri Burger.
The process is replicated in the spa's thermal suite with its large hot pool, Jacuzzi, steam room, and snow grotto. (You'll also find a sauna and a cold plunge pool in both the men's and the women's changing rooms.) Burger suggests that, after heating up, guests take a handful of the snow and rub it onto any bodily aches and pains.
"It stimulates your white blood cells, similar to the way that acupuncture does. So it strengthens your immune system," she says.
Native-to-Scandinavia blueberries, lingonberries, and cloudberries are all found in the spa's organic product line, c/o Gerd, which is made in a tiny village in northern Sweden. But it's the spa's store of dried birch branches that provides the opportunity to re-create a truly authentic Viking experience.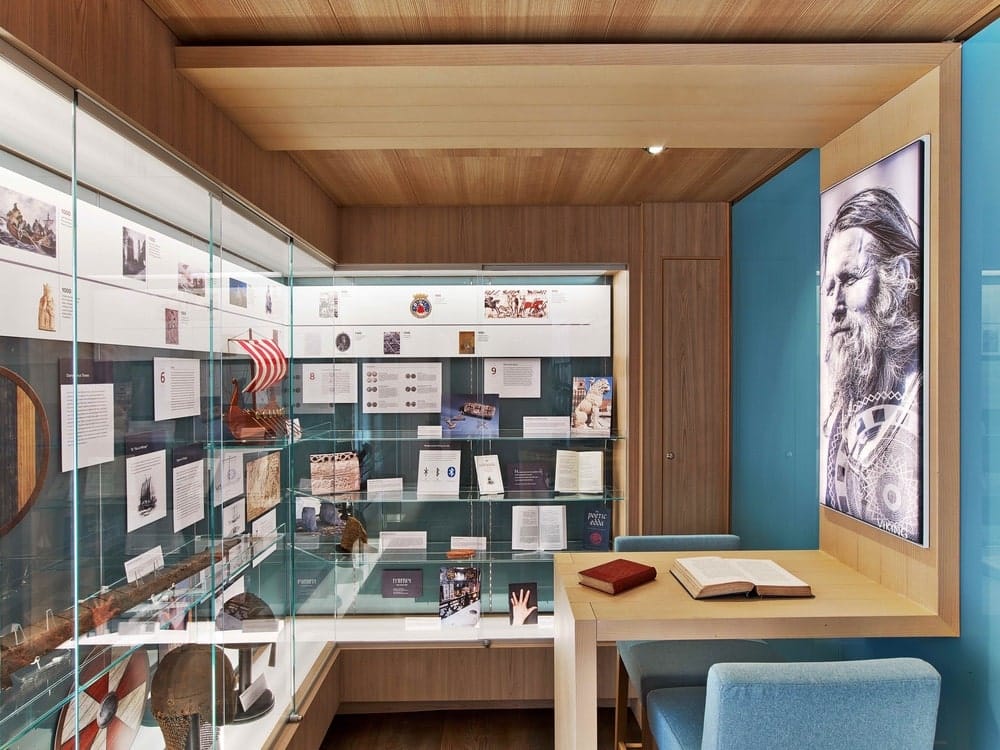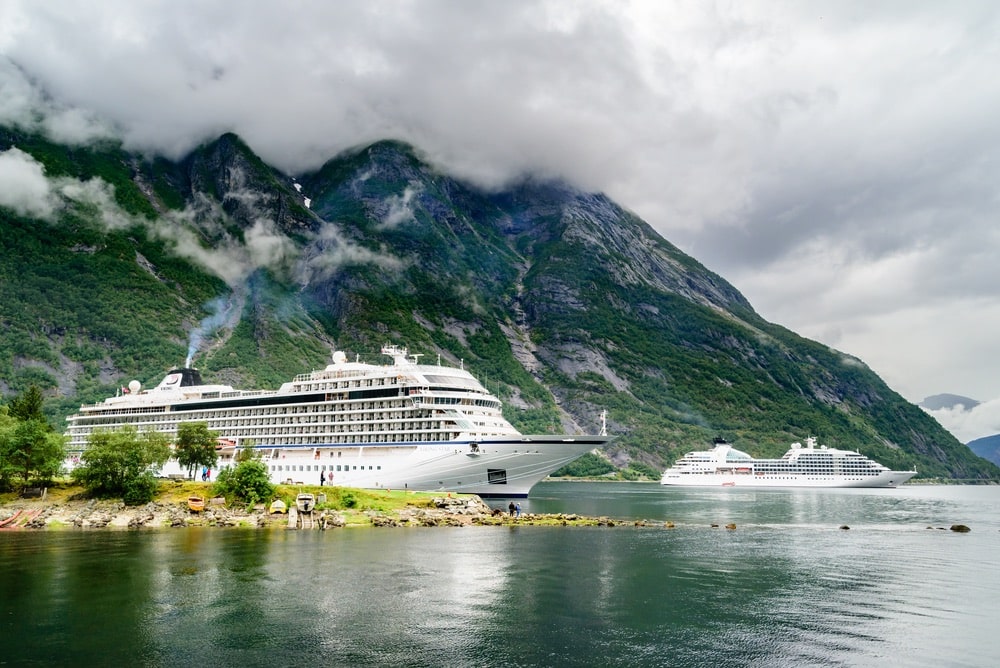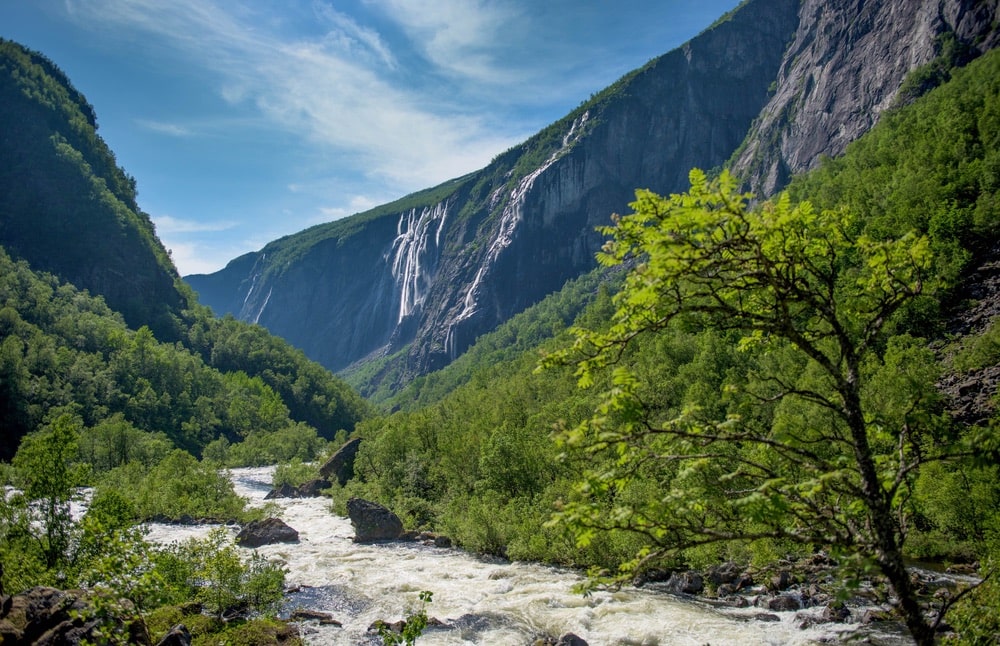 "Vikings used to pluck birch branches during the spring—the leaves have the most nutrients in them then—and leave them in a bucket of water," says Burger, explaining the spa's Wednesday-night guided bathing ritual. "When you're in the steam room, you take a leafy branch out and hit yourself with it. The leaves have a little bit of something inside that's similar to soap, so it is very cleansing."
To showcase local Nordic ingredients, the Restaurant (one of three fine-dining options on board) offers a destination menu each night, pulling inspiration from the daily port of call. On the day we stopped in Copenhagen, dinner featured a creamy leek and cauliflower grønkål soup, perfectly roasted cod with warm potatoes, and a delightful Danish almond cake with lingonberry sauce.
While onboard food options are top notch, the Viking village of Njardarheimr offers a more rustic take on Viking fare. Sitting down on long, reindeer-skin-covered benches in the feasting hall, we're served a lunch of hearty root-vegetable soup, fresh dark-rye bread, and butter infused with wild garlic.
The meal is finished off with a cup of hot fruity herbal tea made with local wildcrafted plants and berries. When a guest asks for coffee instead, the server, dressed in woolen pants and a tunic, replies with a wry smile: "Vikings didn't have coffee."
Got it—no horned helmets and no coffee, but plenty of history to be had when following in the footsteps of the Vikings.
— V —
---
Viking's ocean cruise Viking Homelands tour runs from April through September. Fares per person begin at $5,699 and are based on double occupancy. Visit vikingcruises.com to book your spot now.
ARTICLE CATEGORIES