New Feature Film Aims to Save Lives
By Jordan Staggs | Photography by Ejaz Khan
Renowned photographer and filmmaker Ejaz Khan has ventured around the globe to capture rare and magnificent creatures. His photographs of arctic wolves, musk oxen, and arctic foxes in the snow are mesmerizing, while his powerful images of wild horses bring emotions surging forth in each viewer. Seeing Earth's animals in such a beautiful, captivating way has left an impression on many as Khan encourages his audience to engage in conservation efforts for the planet's wildlife. Now the New York–based artist is on a mission to help save three hundred lives with his new feature film, Vanishing Knowledge.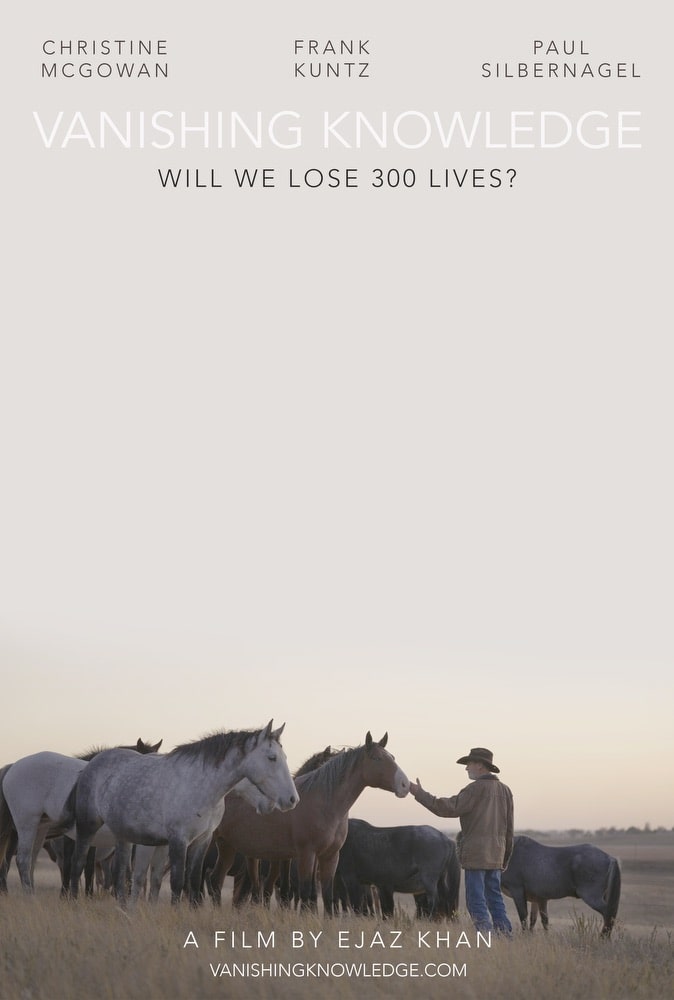 After meeting ranch owner and well-known horseman Frank Kuntz while traveling in North Dakota about three years ago, Khan was moved by the man's plight. Kuntz was diagnosed with an aggressive cancer, and his ranch plus the three hundred rare Nokota horses he has looked after since returning from the Vietnam War are in jeopardy.
"Frank has dedicated his life to the survival of these precious Nokota horses," Khan says. "But at this time, the doctors aren't giving Frank much time to live. The question is how can Frank ensure the survival of this breed when his time is limited? There is a good chance this Nokota breed will become extinct if they land in the hands of kill buyers. I met Frank and his horses when I traveled to North Dakota two and a half years ago for a photography project. After learning Frank's story, his struggles with finances, and his health, I was compelled to share it with the world."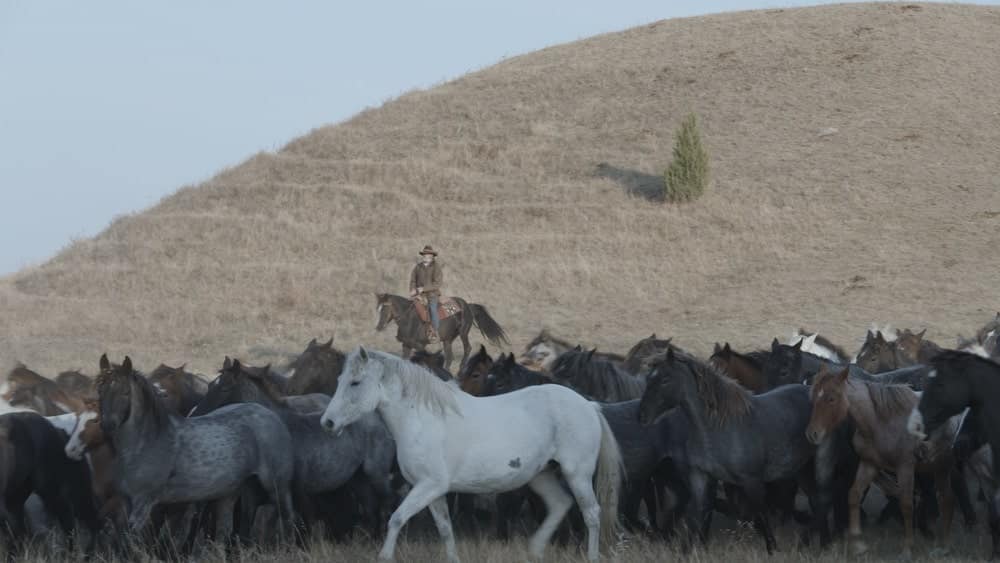 Khan knew he was in a position to help, he shares in his director's statement for Vanishing Knowledge. "I thought if I do my job well—creating awareness about this subject—someone will come forward to help these lives. The process of making a documentary began. I was very unhappy with my own work after filming in North Dakota four times on four different occasions. I just could not bring life to this beautiful story. I decided to write a screenplay and turn it into a scripted feature film." When the fifth attempt (the first attempt at a scripted film) was also not up to par, Khan tabled the project. He admits, "I was so disappointed in myself and my efforts in creating a film. Depressed and heartbroken, I put the project aside. I had sleepless nights thinking about the consequences these horses would face if I didn't tell their story to the world."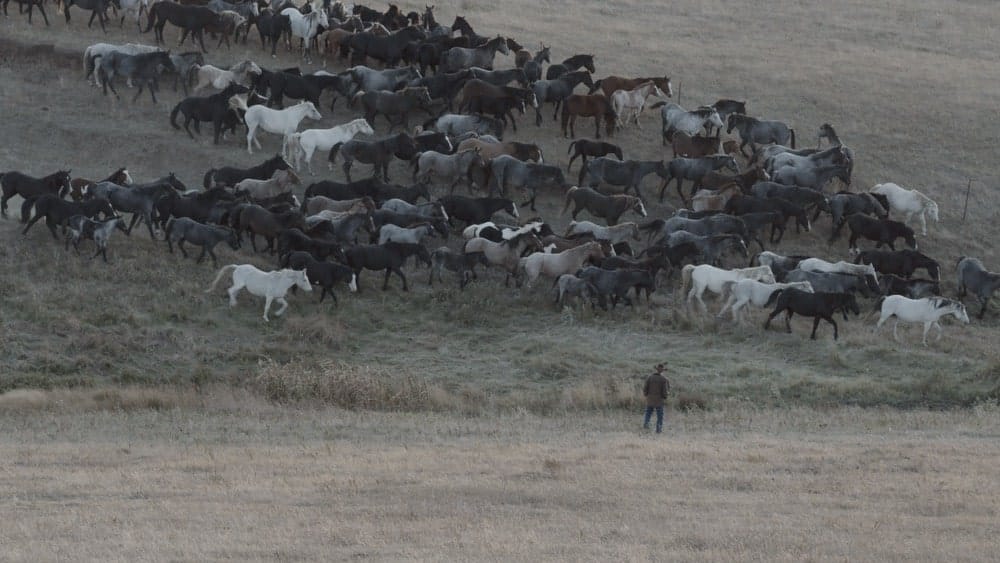 He continues, "After two months of struggling with my thoughts, I called my actors Frank, Paul, and Christine and the rest of the cast helping in our film and begged them for another chance. These are not professional actors—actually, they have never seen a movie camera in their lives; they are farmers and ranchers in North Dakota and Pennsylvania. I asked them to do something they had never done before: get in front of the camera and become vulnerable—that way I thought they would play their roles best."
The cast agreed to give the project another shot, and Khan packed his bags for North Dakota once more. "I took my wife out for dinner and asked her to blindly support me one more time," he recalls. "I told her I wouldn't come back to New York until I found gold. She smiled."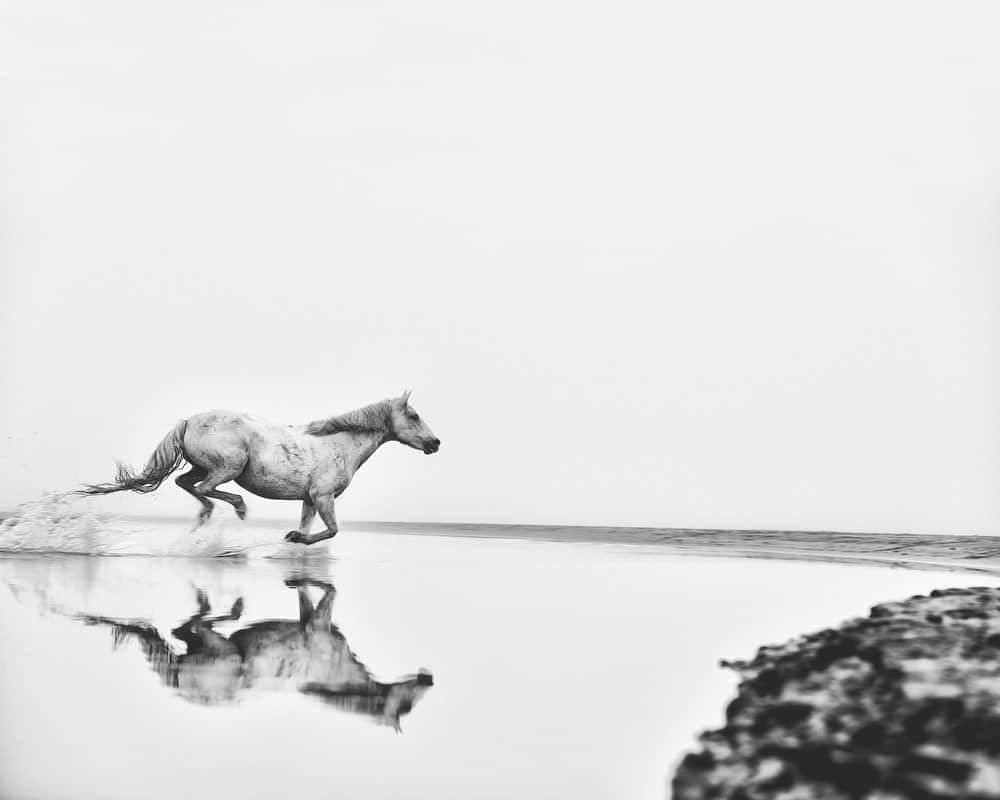 If creating an emotionally driven feature film with amateur actors and a herd of three hundred horses doesn't sound easy, well, that's because it was nearly impossible. Khan not only played director and director of photography on the motion picture but also took on the role of costume designer, art director, and anything else that needed to be done. "I could not afford to take a sound professional from New York, so we hired a farmer's assistant to hold the boom," he says. "Spoiler alert—he nailed it."
Filming was a long process, and Khan has released the first trailer for the movie with hopes of gaining attention, spreading awareness for the dwindling Nokota breed, and getting help for the film's distribution.
"There have been instances when we have filmed countless takes over the period of days to make sure that we got the right moment," Khan shares.
"I have seen my characters cry after I have said, 'We have it.'
They got emotional because our hearts were in the right place, and all of us wanted the best for these three hundred lives—and that is what mattered to all of us."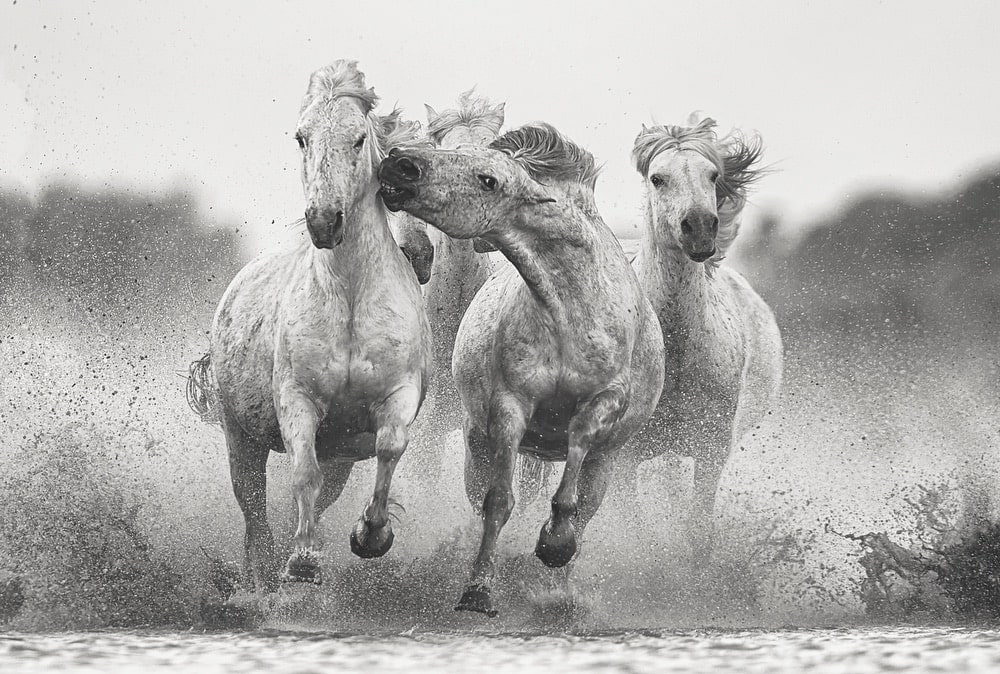 Marketing efforts are in full swing to spread awareness for
Vanishing Knowledge
to appear in film festivals and be released through streaming platforms worldwide.
"I am proud of all our efforts and I believe we have something very meaningful here," Khan says. "The immense support and response from our audience have been overwhelming—so far, we've had 240,000 emails from people offering to spread awareness of our film. From the immense response and so much support from our 240,000 email subscribers, my wife and I have decided to donate 49 percent of the sale of our film for the care of Frank's horses."
May Kuntz and Khan's mission to save the Nokota be made possible through this collaborative creative effort so that these beautiful horses will continue to run free and remind us all that this planet and the lives on it are worth protecting.
— V —
---
View the movie trailer on Instagram @vanishingknowledge and learn more at VanishingKnowledge.com. To see more of Ejaz Khan's work, visit EjazKhanEarth.com or follow him on Instagram @ejazkhanearth and @ejazkhanphotography.
ARTICLE CATEGORIES