From the Trails to the Beach
By Emme Martin
It is funny to think that we use the term "beach" to describe our area, because it is so much more than that. In my opinion, "endlessly picturesque wonderland of nature and activities" is more like it. Scenic Highway 30-A always has something new to discover, from the copious natural parks to the luxury beachside shopping centers and restaurants. The VIE Beach House, tucked back into the Seagrove Beach forest, is also within walking distance of restaurants and shops, making it the perfect home for the adventurous soul.
The breathtaking natural beauty of 30-A provides visitors and locals alike with a medicine no doctor can prescribe. There is something about those October sunsets followed by morning walks on the trails and late summer nights on the beach that help us all breathe a little deeper. Perhaps this is the magic that brings our community together in gratitude for the ability to call 30-A our home. As John Burroughs said, "I go to nature to be soothed and healed, and to have my senses put in order." As self-proclaimed nature lovers, we can relate, but we also must admit to loving a good happy hour. Thankfully, 30-A has us covered in all departments: nature, white-sand beaches, world-class restaurants, fabulous shopping, and vibrant entertainment. What more could you ask for?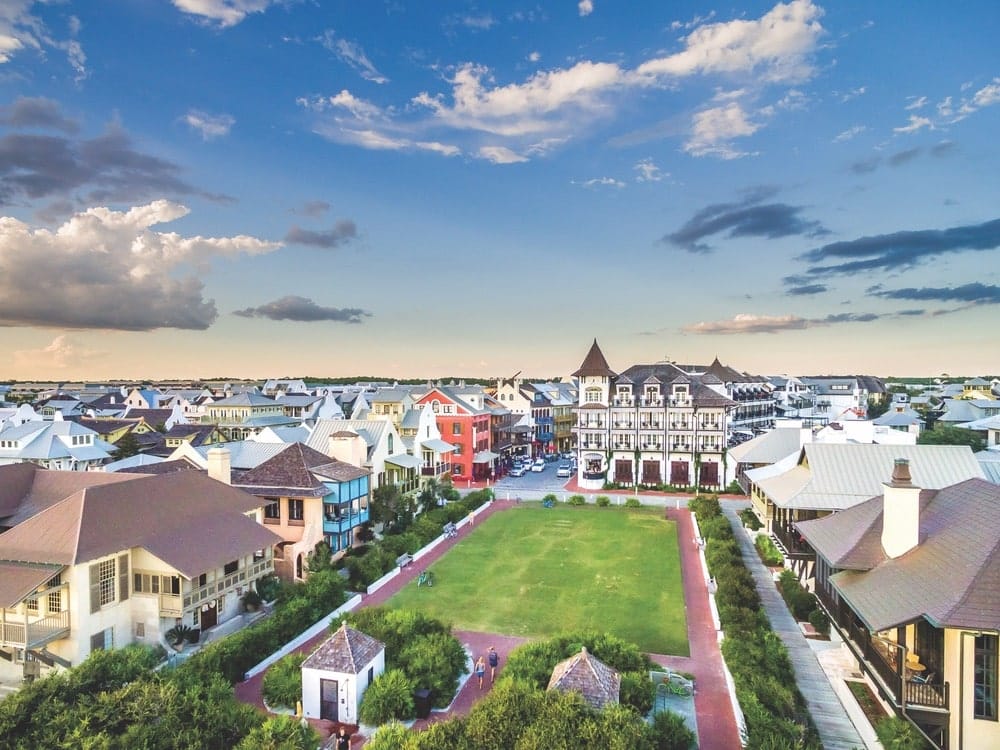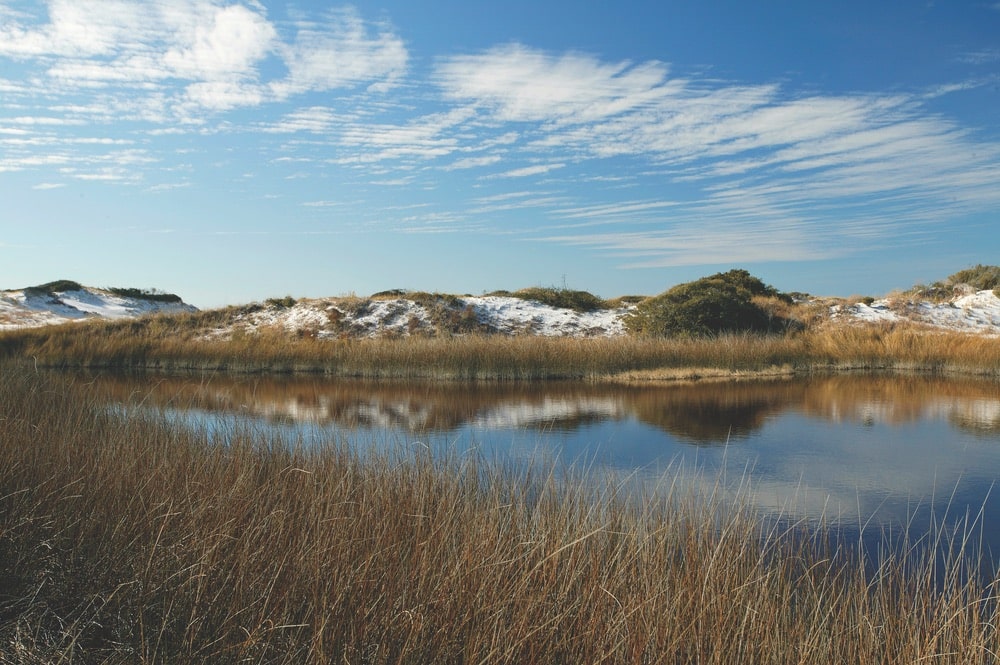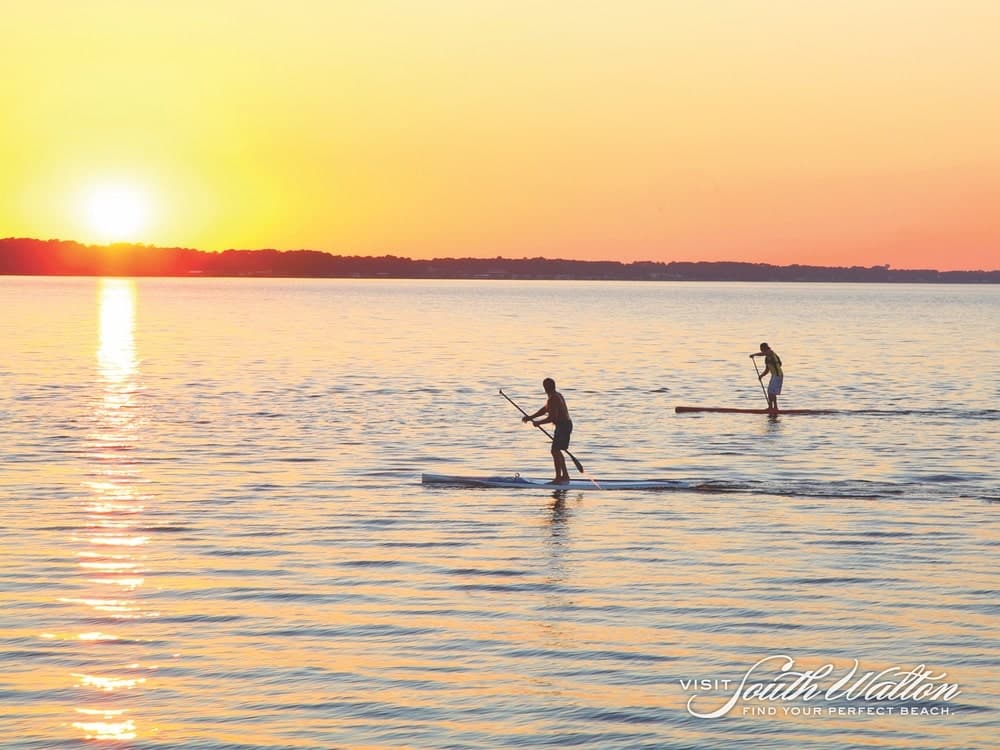 Nature's Wonder
It goes without saying that 30-A's pristine white-sand beaches are our area's most renowned characteristic. Speak with early residents of 30-A, and they will describe how the place felt like the world's best-kept secret. While it's not a secret anymore, the beaches still never fail to satisfy the soul. Originally formed from the weathering of the Appalachian Mountains, the signature white sand consists of quartz particles that have traveled far and wide for millions of years. The long journey through the mountain range and riverbeds broke down the quartz particles, giving us that trademark sugar-like texture. The contrast of the pure white sand against the emerald green waters has attracted visitors worldwide. The unique combo has also served as an inspiration for countless works of art. The sun's reflection against the white sand creates a sparkle effect on the water, reminding us of nature's pure magic.
Similarly, the warm orange and pink hues of the sunrises and sunsets over the Gulf will leave you speechless. One look at the Gulf of Mexico reminds us of how small we are compared to the world—a comforting reminder when we feel overwhelmed by our problems. No matter the season, our beaches offer a place of pure solitude and serenity to those who visit. There are endless memories to be made along our coastline—memories filled with lots of sunshine, laughter, and gratitude for life.
It is a place for all types of people to get outside and enjoy nature while also providing endless fine-dining options and luxurious shopping.
The area's fifteen stunning coastal dune lakes are yet another natural source of bliss we get to experience. These serene dune lakes are rare natural phenomena found only in Madagascar, Australia, New Zealand, Oregon—and Walton County, Florida. Thankfully, the county has an aggressive program in place to protect them at all costs; they make the perfect setting for morning meditation or a sunset paddleboard session. One of the most picturesque sites in our area is Western Lake as you drive through WaterColor; the trees across the lake convey the image of standing tall with elegance.
As you spend more time here and experience the remarkable natural wonders of the area, your curiosity may spike, encouraging you to explore more. Thankfully, over two hundred miles of hiking and biking trails are open to the public, so nature lovers will never become bored. Florida does the area justice by offering public parks such as Grayton Beach State Park, Topsail Hill Preserve State Park, Eden Gardens State Park, and more. Eden Gardens is the perfect setting for a memorable wedding or a casual afternoon of nature appreciation. With so much noise in our technology-filled lives, the preserved land provides an escape for the soul. Locals and visitors become inspired to embrace an outdoor lifestyle that helps us reconnect with our inner selves daily.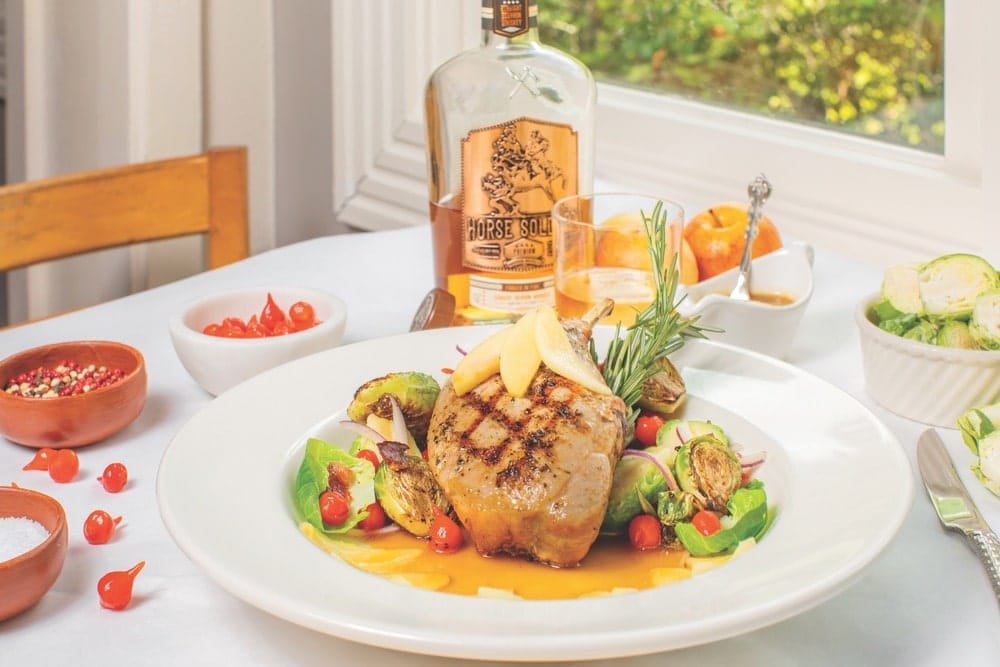 Eat, Drink & Be Merry
Good fun and handcrafted cocktails are equally abundant in the area. With endless world-class restaurants and local spirits to choose from, you will always be trying something new. Thirty-A is known for its absence of chain restaurants, further reiterating the appreciation for unique dining experiences. One of our favorites in the area (and within walking distance of the Beach House) is Café Thirty-A, where you'll find an island-inspired menu and one of the most creative martini menus you ever did see. We also love the rooftop bar at Pescado and the newly opened restaurant The Citizen in Alys Beach. Some other favorites include Borago and the famous Red Bar in Grayton Beach. You also have to check out the new rooftop bar and restaurant Ovide in the brand-new Hotel Effie in Sandestin.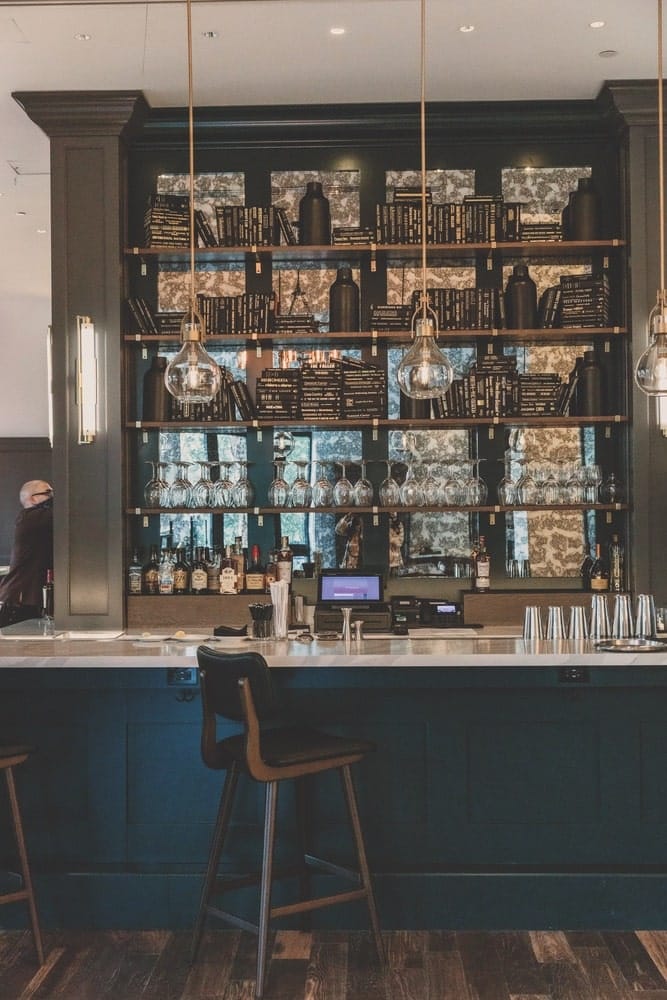 Many of the local restaurants are coastal inspired and are symbolic of a deep appreciation for the sea. We are sure you have never had a better fish taco than the one you'll get here. After a long day working up an appetite on the beach or hiking the trails, your taste buds are sure to thank you for trying one of these local dining establishments.
If you're looking to spoil yourself even more, you have to explore the many boutique shopping centers. Luxury shopping in the area is second to none—from the gorgeous jewels located at The Jewel in Grand Boulevard to the designer brands at the Alys Shoppe in Alys Beach. We also love Willow Boutique in Seaside and Disco in Rosemary Beach; both carry items for casual and glamorous girls alike. The shopping along 30-A caters to a clientele who appreciate unique and quality luxury pieces. You are sure to find brands in the various boutiques here that you have never seen elsewhere, and you will keep coming back to find your next favorite item.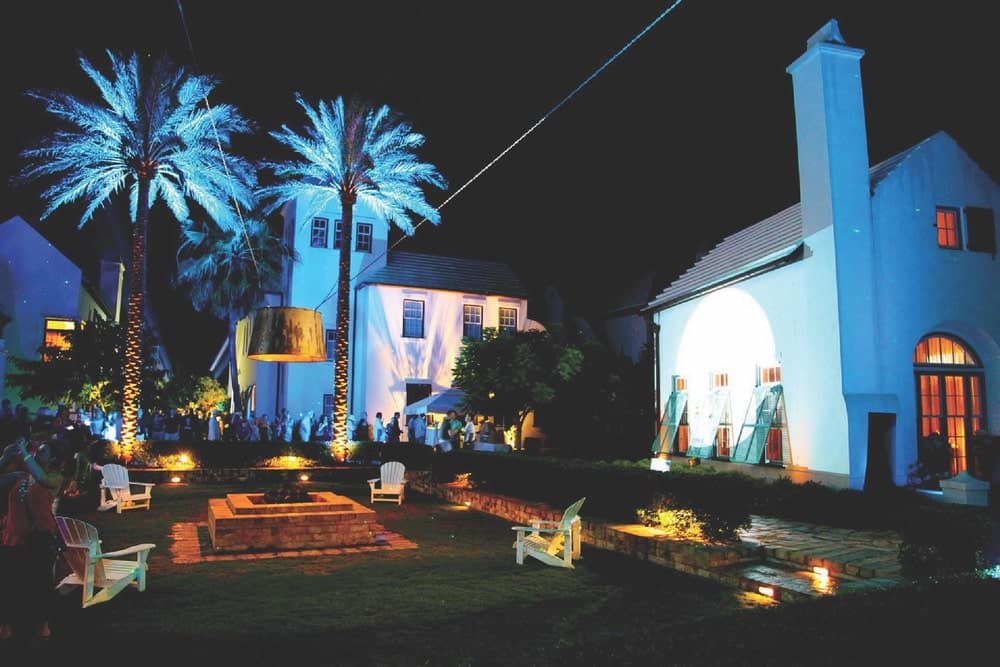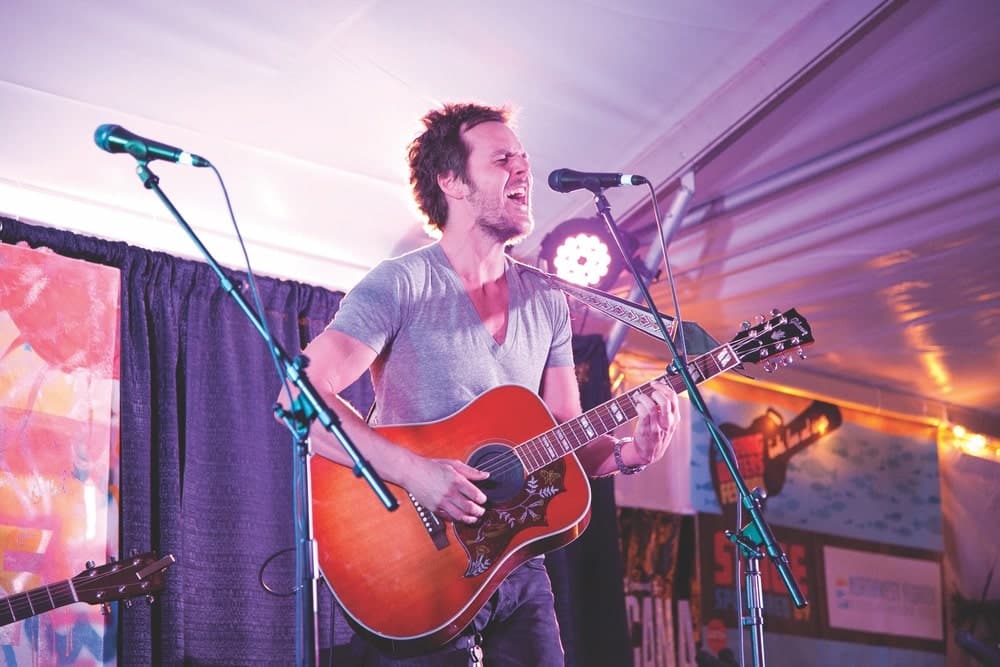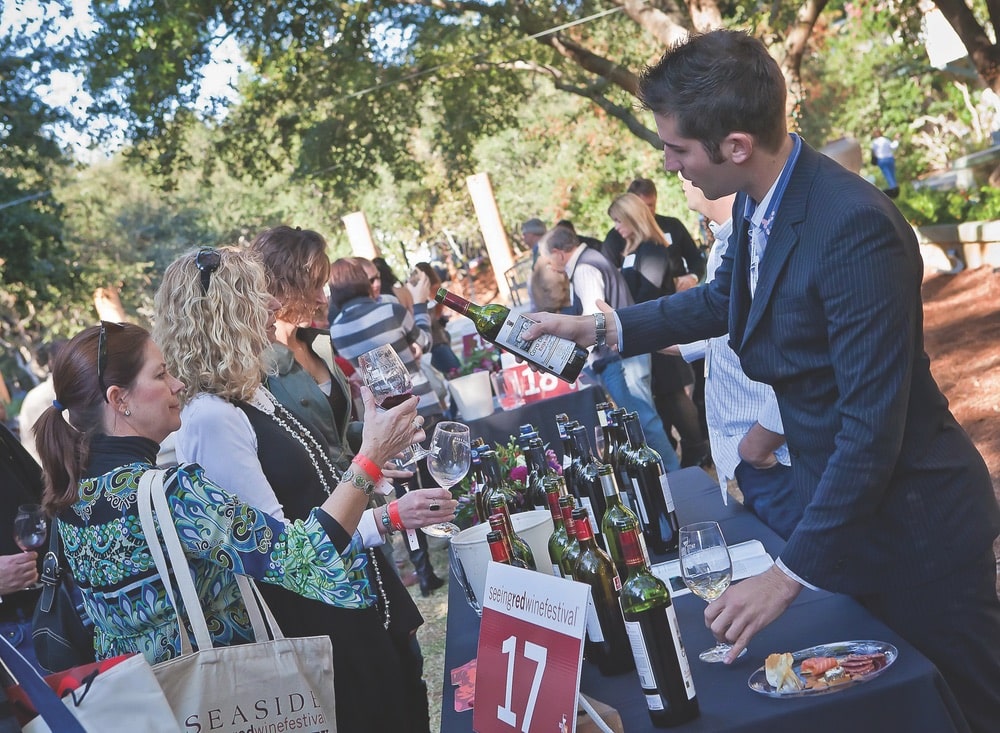 Unforgettable Events
The shopping centers along 30-A, such as Rosemary, Alys Beach, Seaside, and Grayton Beach, are also hot spots for lively entertainment. With shopping and restaurants in close vicinity, the area makes for a social fashionista's dream. Hopefully, we will soon enjoy live events, such as Digital Graffiti in Alys Beach, the 30A Songwriters Festival, and the Mountainfilm on Tour festival in WaterColor. These events have showcased the area's appreciation for the arts for years and will continue to live in our hearts until the world reopens. But for now, we can't complain, as there are still plenty of opportunities for good food and fun in a health-conscious way.
Anyone who has ever visited 30-A knows it is so much more than just our beautiful beaches. It is a place for all types of people to get outside and enjoy nature while also providing endless fine-dining options and luxurious shopping. The beach is situated right in the middle of it, making it a dream location for those who like to have it all. A day on 30-A consists of endless possibilities, and we hope you can experience the intangible magic of what makes us proud to call this paradise home.
— V —
ARTICLE CATEGORIES