The Rainbow Room Is Always in Style
By Suzanne Pollak |
Photography courtesy of the Rainbow Room
One of my favorite friends might be the coolest woman in the world. She should be Head Dean of the Charleston Academy of Domestic Pursuits, but her life is too full, and she doesn't have time to share her secrets. Luckily for you, the current dean does have the time and is willing to pull back the curtain on one of this doyenne's extravaganzas: a white-tie ball held in honor of the host's granddaughter at one of New York's grandest party spaces, the recently redone Rainbow Room. An invitation to a party like this means invitees drop everything and book flights, hotels, and hairstylists immediately!
Much like the Gilded Age socialite Caroline Astor, my friend can remake her world to fit any occasion. Her Rainbow Room fete was no exception. No detail was too tiny for the party genius, and not one of those details was over the top. Our lady executes plans with perfect pitch, which is rarely seen in this day and age. With particulars that ranged from creating a multigenerational guest list and a seating chart that thrilled each person to the even timing, pace, arrangements, music selections and volume, food and drink, and everything in between, each piece wove together to envelop everyone in a web of fantasy for one wonderful night.
What can the rest of us take away from her expertise? The way to make magic boils down to the specifics, and they should be tailored to the tastes of your crowd. Imagine what your guests would like and make it happen. Most people don't even know what they want, just as the public didn't know we needed screens attached to our eyes and ears at all times until Apple created the iPhone. The smartest thing you'll ever do regarding entertaining is figuring out what will delight your guests. This means creating a mood, and not necessarily spending a fortune. Of course, if you have access to white tie and tails, the Rainbow Room, a twenty-two-piece-band, and eight-foot flower arrangements, then go for it!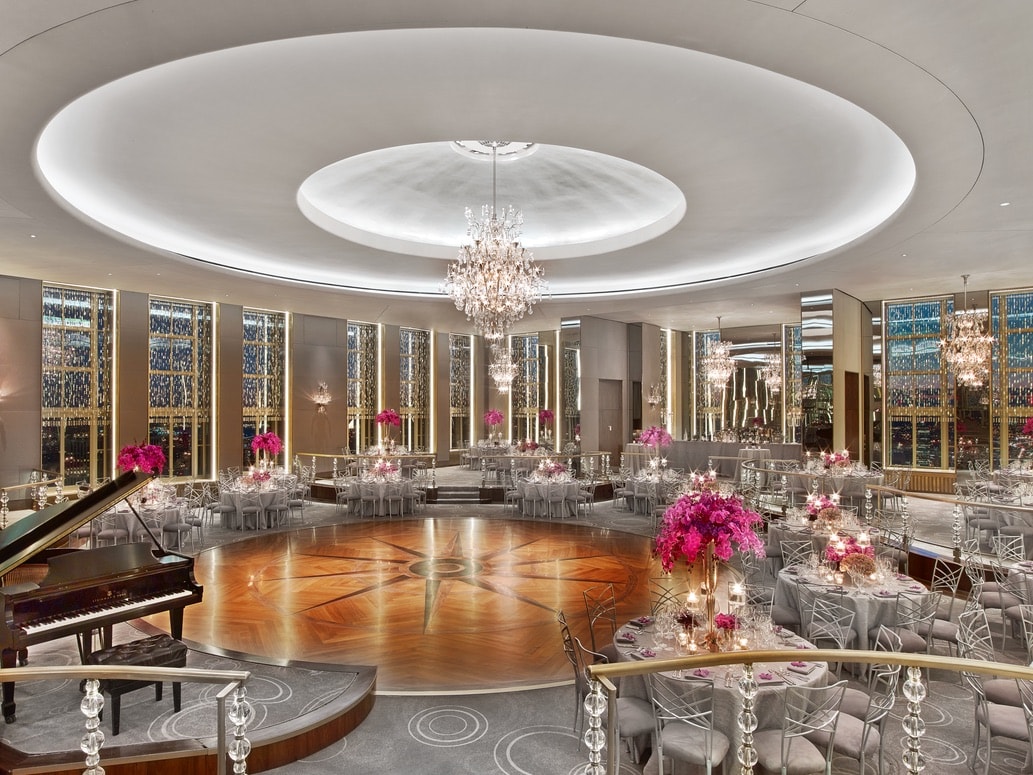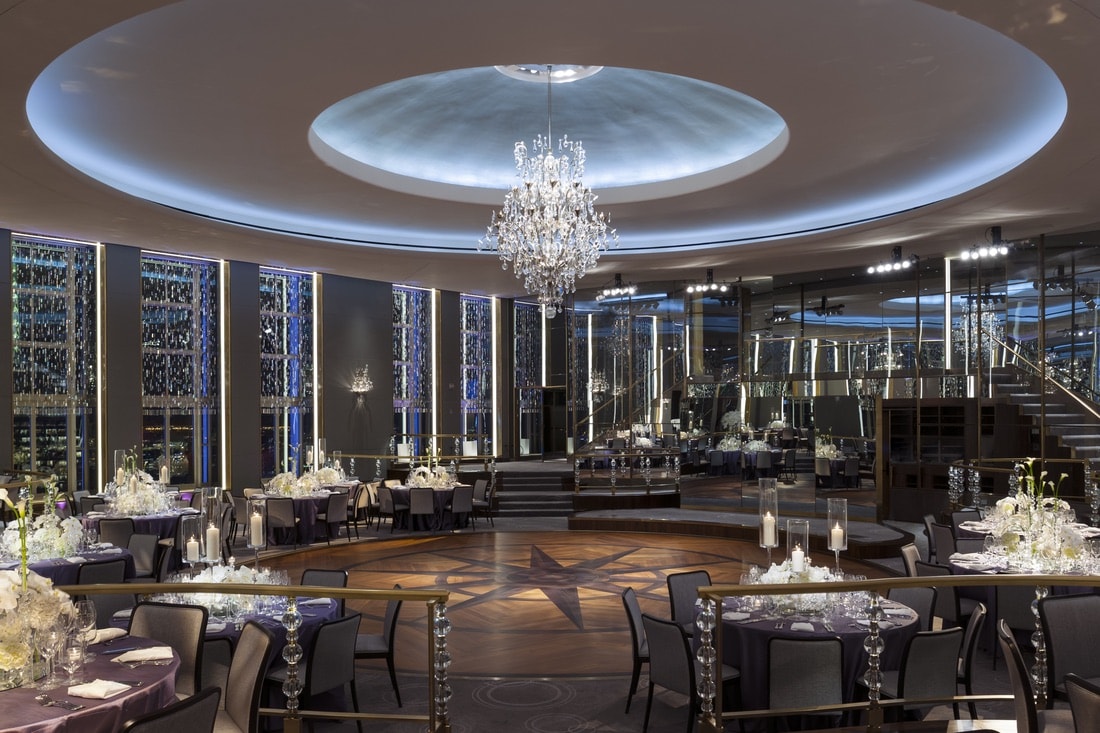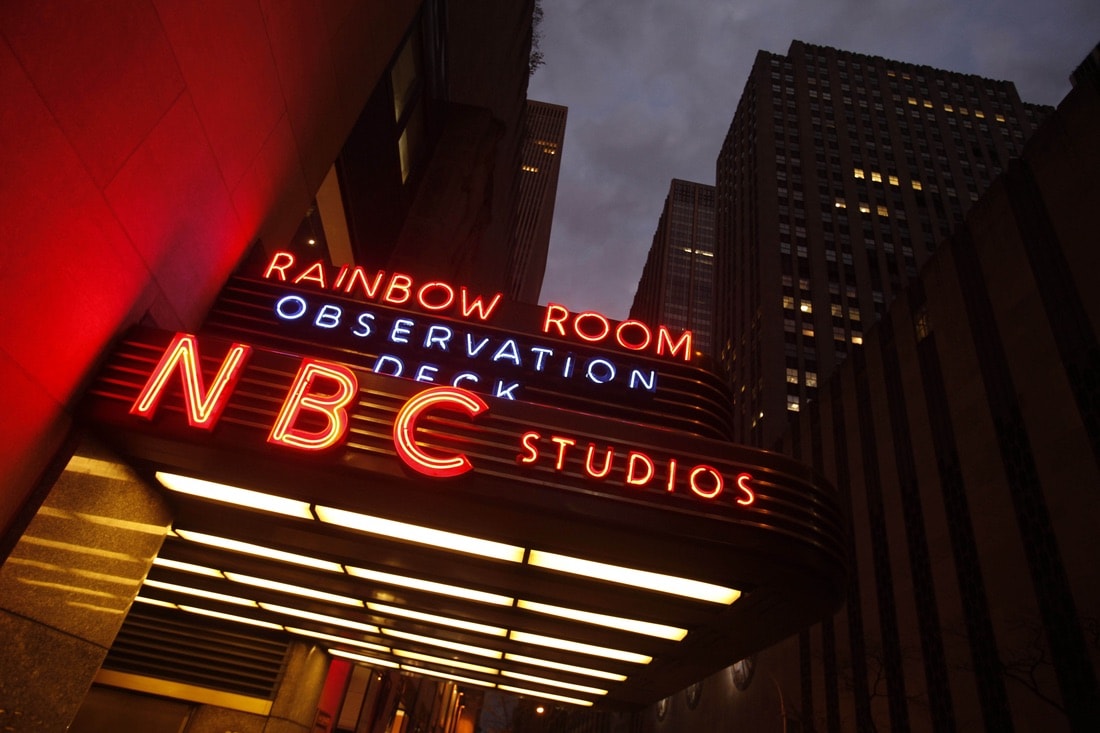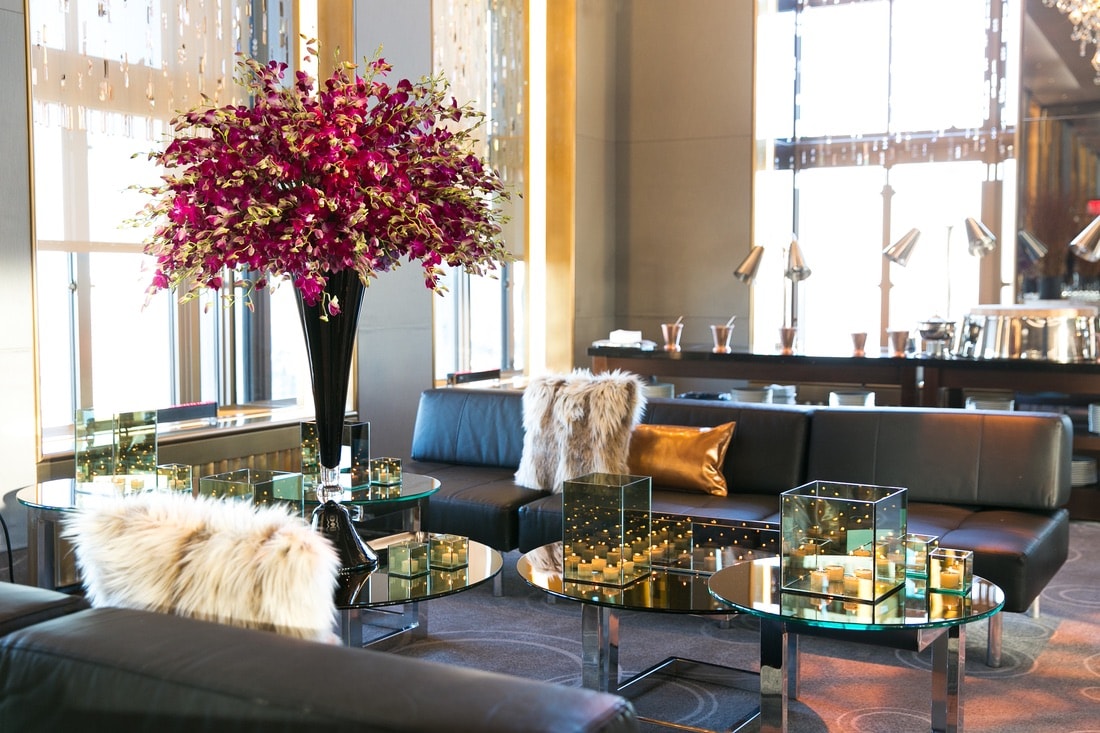 If not, try the pared-down alternative.
The chicest dinner party I've attended happened the night after the Rainbow Room event and was hosted by a superbusy deputy director of a major institution. Somehow, this maven found the time to cook, set a glorious table, and pour champagne. Each summer, she even fills a kitchen shelf with bottles of her preserved tomatoes, peaches, and plums. She proves the Charleston Academy's number one discovery: the busiest people in the world somehow manage to get the most done.
Enter this beauty's small apartment, and her dinner is nearly prepared, but not quite. Genius move! Guests see the host in action, and the house smells heavenly, making taste buds tingle. The entertaining atmosphere becomes cozy, soothing, comforting, exciting, and relaxing all at once because you are hanging out in the kitchen. Who wouldn't fall in love with this event and its host?
The entertaining atmosphere becomes cozy, soothing, comforting, exciting, and relaxing all at once because you are hanging out in the kitchen.
Her no-fail hors d'oeuvres are even more genius! Chips and cashews. No work—easy peasy. The water bottles on the table? Genius again! This exotic lady collects interesting-shaped liquor bottles; when the alcohol is finished, she keeps the beautiful bottles filled with water in her fridge for makeshift carafes.
Confession time: I love peeking into powder rooms, whether I need to use one or not. These tiny rooms reveal a lot about their owners. This host's powder room was moody and sexy with a dimly burning candle, scented but not too sweet. (Cloying candles are a major turnoff if you didn't already know.) Here's another tip: if you want all your guests to feel glamorous, mood lighting in the powder room is an excellent tool for your arsenal. The dark aura can make anyone appear beautiful when they check the mirror.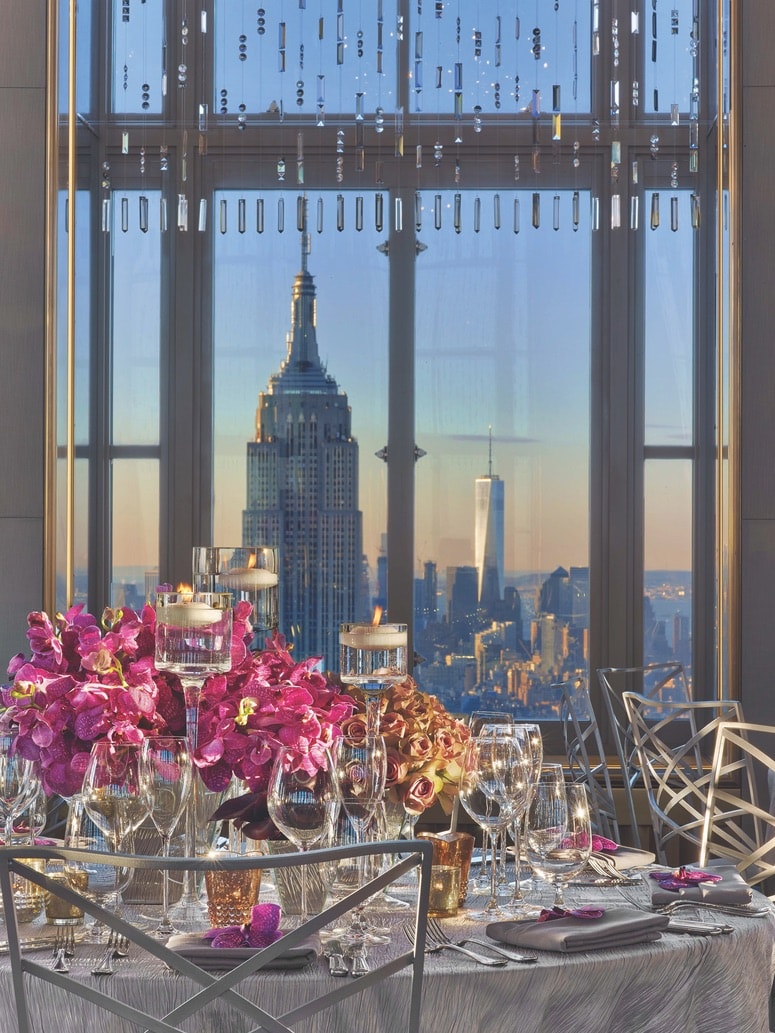 Back to the guest number for casual dinner parties—three is perfect. You will have a chance to get to know someone new. Or, if you are old friends, then you can spend quality time catching up. Dinners for three or four are less work than larger ones, are easier to clean up, and deliver huge returns. Relationships glue together by the end of the night.
So, whether you're planning a party for three or three hundred, know your audience, pay attention to detail, and create an experience worth traveling for!
— V —
---
Suzanne Pollak, a mentor and lecturer in the fields of home, hearth, and hospitality, is the founder and dean of the Charleston Academy of Domestic Pursuits. She is the coauthor of Entertaining for Dummies, The Pat Conroy Cookbook, and The Charleston Academy of Domestic Pursuits: A Handbook of Etiquette with Recipes. Born into a diplomatic family, Pollak was raised in Africa, where her parents hosted multiple parties every week. Her South Carolina homes have been featured in the Wall Street Journal "Mansion" section and Town & Country magazine.
ARTICLE CATEGORIES