A Family with Resilience
By Lisa M. Burwell | 
Photography by Romona Robbins
A myriad of texts, emails, and phone calls was wildly transmitted throughout the sleepy coastal communities of Seagrove and Grayton Beach early in the morning on Wednesday, February 13, 2019, with the news that the beloved Red Bar had burned to the ground. Looking at the messages, it was impossible to believe; the disbelief led to an internet search to confirm that the worst was true. That the landmark restaurant—a hot spot in Grayton Beach, Florida, since 1995—was no longer there was incomprehensible, especially in the wake of what our neighbors had just endured from Hurricane Michael a few months prior. The memories at Red Bar were numerous, and everyone had their favorite ones to share on that fateful and regrettable day. Owner, visionary, and proprietor Oliver "Oli" Petit tried to wrap his mind around the loss of his family business and the loss of jobs for his 113 employees. All was gone in minutes. Thankfully, there was no one in the building at the time of the fire.
"The Red Bar has been part of so many people's lives these past twenty-four years. I'm overwhelmed at the outpouring of sympathy, condolences, help, and fund-raisers from our friends and the community at large. I'm shocked, and yet I humbly accept it," says Petit. He added that there wasn't a single employee that he wouldn't hire back. The Red Bar is an institution, and so many grieved the day they learned the news. Thousands poured out their hearts on social media, extolling the place and sharing their best memories. We're showing just a tiny sampling here.
We all grew up in this dim and sandy beach shack. Sometimes you wanna go where everybody knows your name. Rest in power, Red Bar. Thank you Oli and fam for giving us all a home. —Nikki Ricci
Petit, a native Belgian, opened the Red Bar and the adjacent Piccolo Restaurant in 1995 with his brother Philippe as his business partner and their father, Louis Sr., as an investor. It became known for its live music, a menu of staples that fans came back for time after time, and an eclectic atmosphere thanks to the decor—a mélange of memorabilia that Petit had amassed over decades, including classic movie and band posters, antiques, quirky signs, stickers, and much more. People of all ages and from different walks of life enjoyed and caught on to the vision of what Petit had created, and his patrons always had smiles on their faces. The music was loud and cool, and you felt like you were being transported to a darkly lit, groovy European eatery once you entered the front door.
Our community has endured the loss of an iconic gathering place for locals and visitors alike. Our thoughts are with the entire Red Bar family during this time. The memories that so many shared there will never be lost, and we can remain thankful for that! —Kristen Blossman
Petit's dashing good looks and accent made a big splash when he moved to the beach twenty-five years ago and worked as a chef at Josephine's Bed & Breakfast and Modica Market. Seeing him cruising down Scenic Highway 30-A in his 1972 red-hot Pontiac Grand Ville convertible was easy on the eyes. This was way back when, during his bachelor days; to know and see this family man and all of his successes today is impressive. But his most significant accomplishments to date might be the display of his grace, character, and strength and how he has vowed to rebuild the Red Bar. The biggest testament to his reputation is how the community has rallied around him and his family during this time.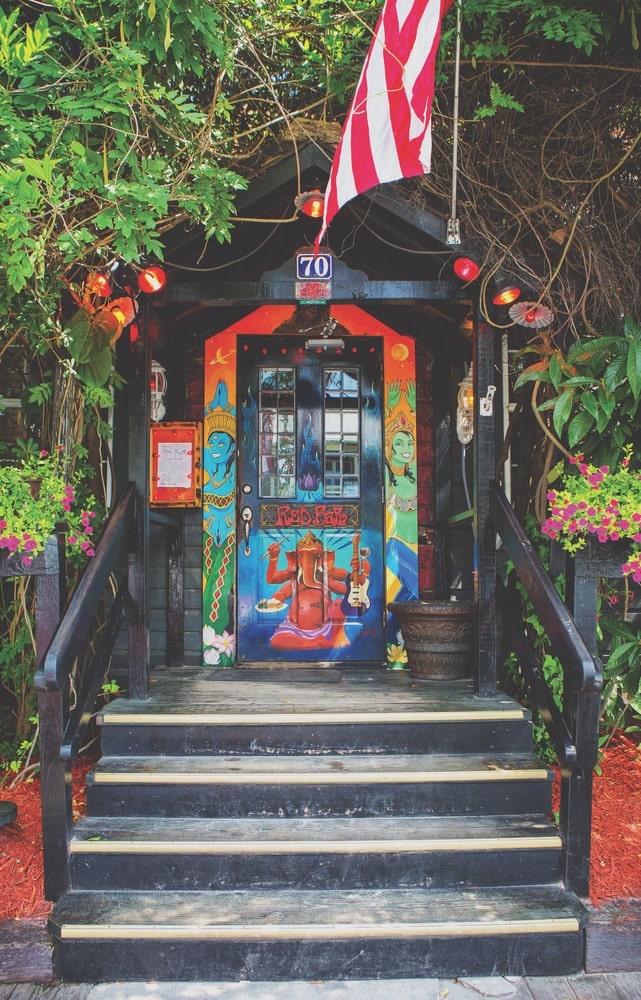 Thousands of people gathered on Sunday, February 17, 2019, at Grayton Beer Company for a benefit concert to support the Red Bar and its more than a hundred employees. A total of $27,590.56 was raised! The five-hour event included local music acts the Forrest Williams Band, TKO, the Wildlife Specials, Cadillac Willy, and guest performances by Fritz, Tanner Gray of the Graytones, Andi and Ken Johnson, and more.
Red Bar was a place of refuge from a long day at the beach. It's where our families laughed and danced over the years. It was our first stop to show friends and family who came to Grayton. It was truly a historical gem, and we are deeply saddened by this loss in our community. Grayton has always been known for The Red Bar and always will be in our hearts. xx The Kelleys —Tribe Kelley Surf Post
The event would not have been possible without assistance from a number of area businesses, including Shofar Stage Productions, South Walton Artificial Reef Association, Oyster City Brewing Company, Grayton Beer Company, Grayton Beer Brewpub, Cultural Arts Alliance of Walton County, Proffitt PR, The Lewis Bear Company, AJ's Grayton Beach, and Johnny on the Spot.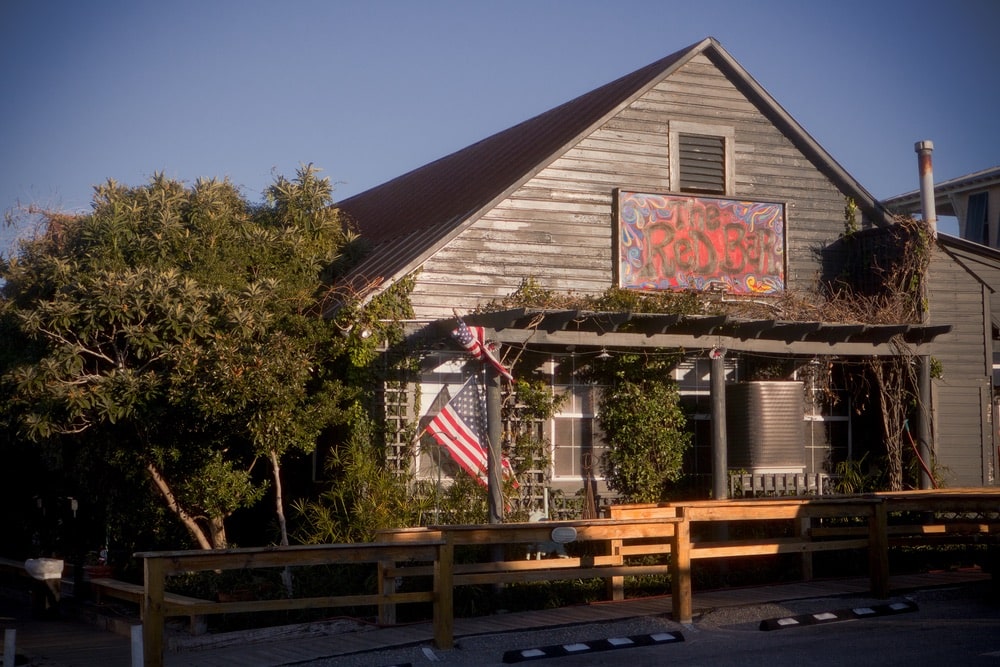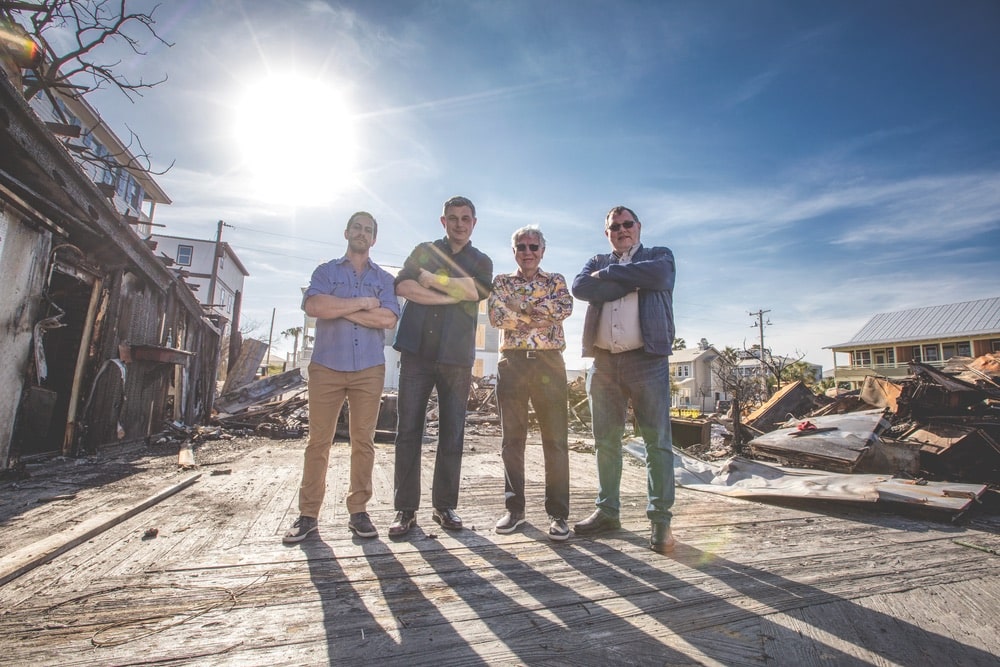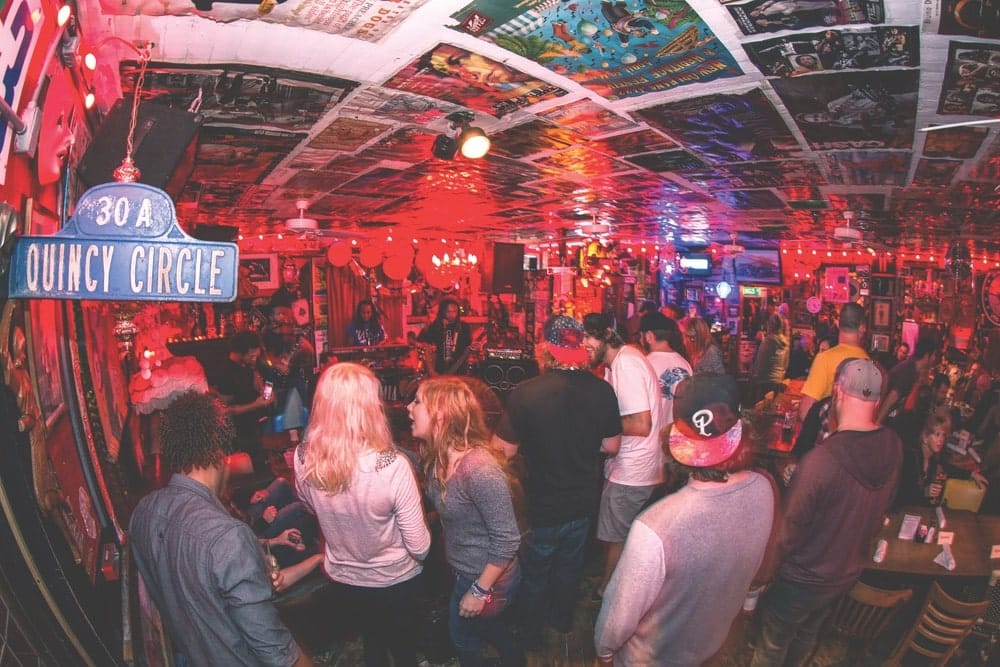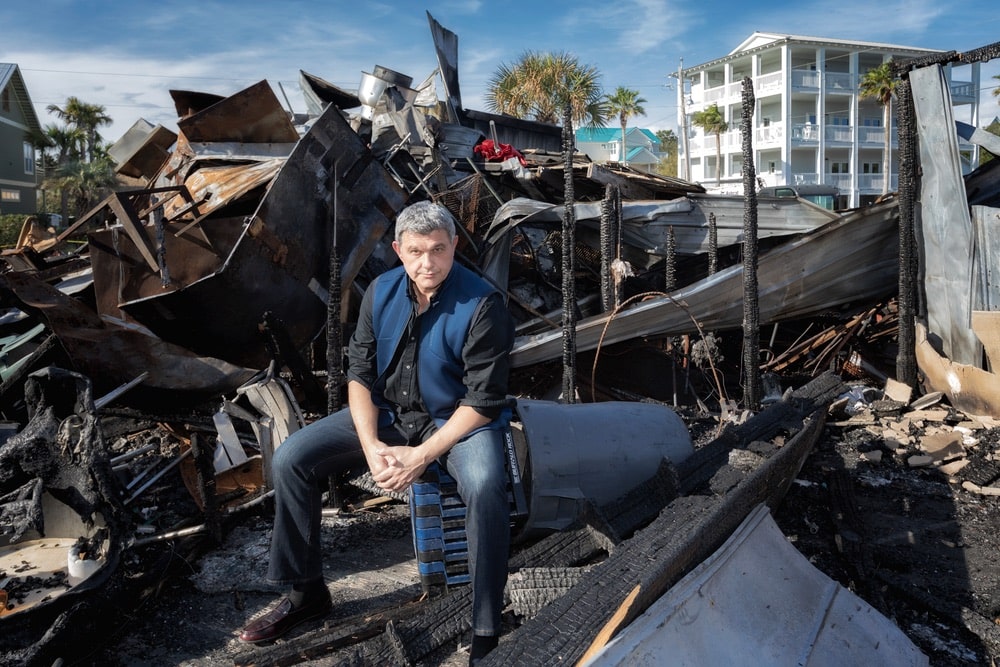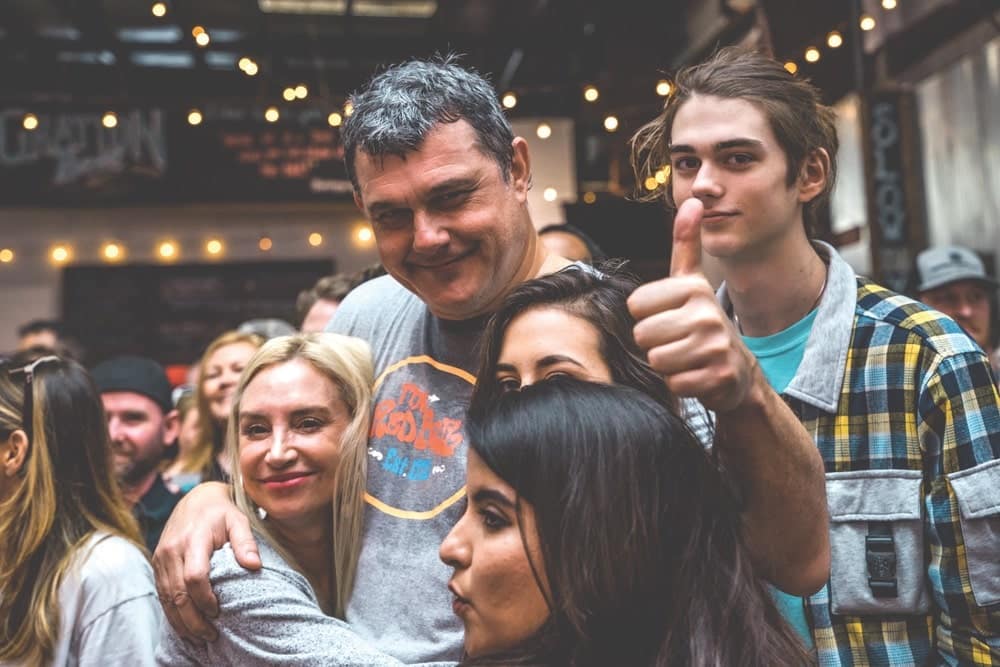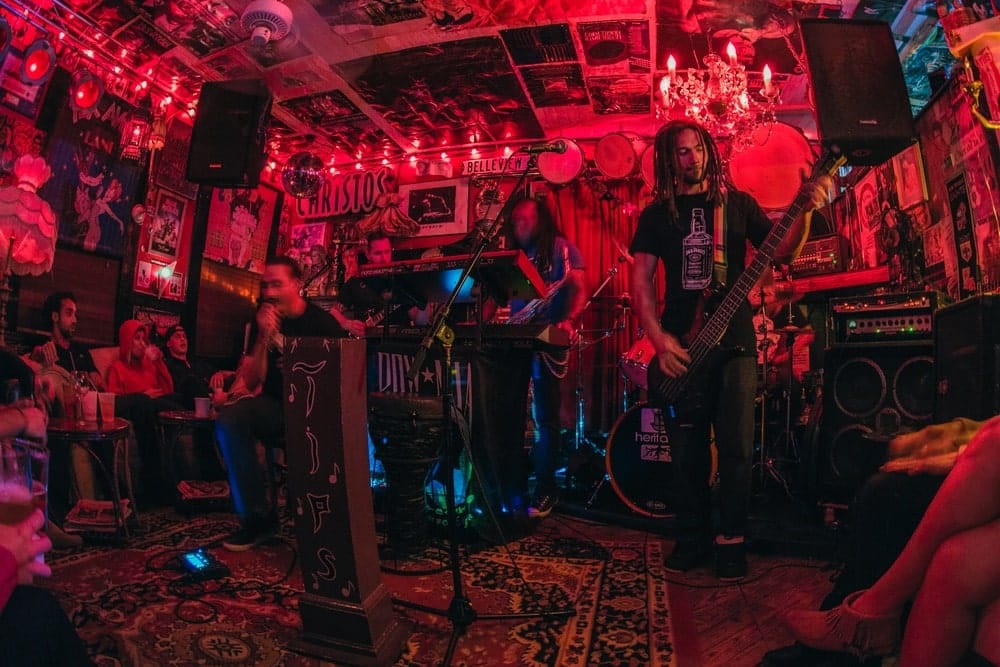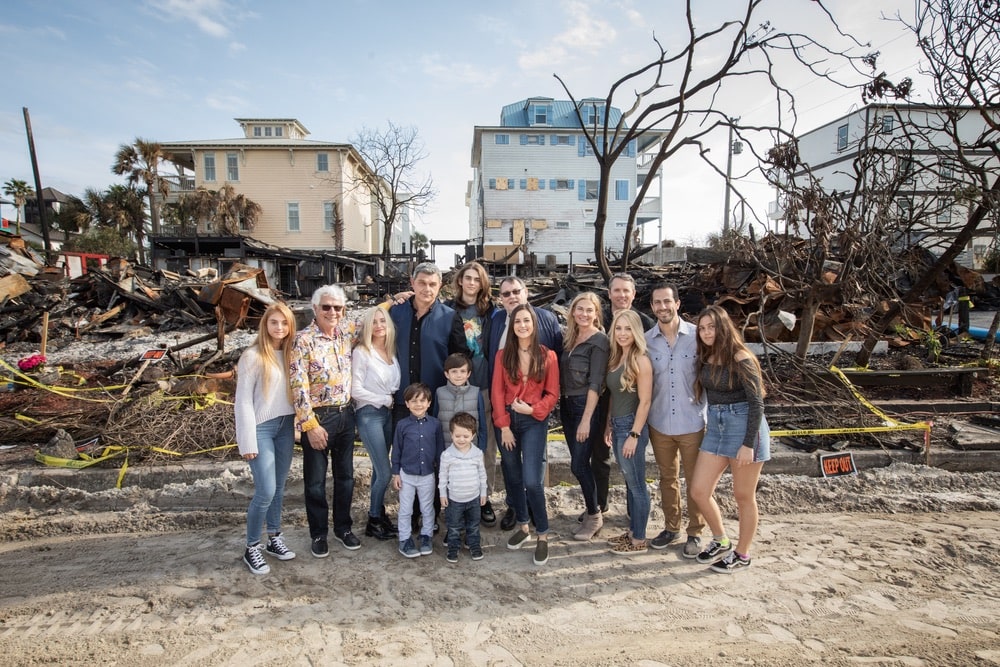 "Our brothers and sisters at the Red Bar needed the community to step up, and it did so in spades," said Jamey Price, president and founder of Grayton Beer Company. "The scale of this benefit concert would normally take months of planning. A very dedicated group pulled it off in less than a day. It was our goal to bridge the gap between the fire and the Red Bar employees finding employment. We made great strides."
Today, we said goodbye to The Red Bar for the last time. Almost nine years ago, Chris and I had our very first date there. We didn't know it at the time, but it was the very beginning of our life together. We were also there the very last night they were open, and the booth we sat in was still standing. There have been countless celebrations, memorials, date nights, and the best Sunday Fundays there over the years, and I am so sad to see the old building go. The Red Bar is an icon and a legend in our little beach town, and I can't wait to see it rebuilt better than ever. See you soon, friend. —Naomi Alvarado
Petit has plans to reopen the Red Bar this Labor Day weekend. He realizes this is an aggressive goal, but it's one he is striving to reach.
This place was more than just a restaurant. Its walls were etched in decades of music, love, and unmatched energy. Red lights and loud-ass bands and old raggedy sofas and rugs and decoupaged walls. I visited it as a kid, a teenager, in college, eventually taking my own kids there. Even seemingly fell in love there a couple times. The Red Bar was a staple to this beach town and represented all that we hope to hang on to while everything builds up around us here. Sending all my love to Hotz Ave., the Petit family, The Red Bar, and its awesome staff. —Chloe Bee
For those who wish to donate, you can do so by visiting Gofundme.com/official-redbar-go-fund-me. This is the only GoFundMe account that is officially endorsed by the Red Bar.
— V —
---
Visit TheRedBar.com to keep up with news on the rebuild and reopening.
ARTICLE CATEGORIES