By Jordan Staggs | 
Photography courtesy of The Ranch at Rock Creek
Snow falls softly on the thick pines, coating the Rocky Mountain peaks and blanketing the valley beneath them. The horses gather in their impressive stables while The Ranch at Rock Creek prepares to celebrate the holiday season. This luxury getaway in western Montana has been named the first five-star guest ranch by Forbes Travel Guide and is a member of the exclusive Relais & Châteaux hotel collection, and it's not hard to see why. With a bevy of activities and endless panoramic views, this secluded retreat combines the best of the mountains and the Wild West for an unparalleled winter escape.
This Christmas season, The Ranch at Rock Creek is hosting Homestead Holidays, with special themed activities daily from December 21 through 27, such as gingerbread-house decorating, holiday spirits tastings, s'mores around the campfire, caroling, and Christmas Eve dinner. These are in addition to the resort's usual all-inclusive offerings of downhill and cross-country skiing, snowboarding, horseback riding, snowmobiling, wildlife viewing and experiences, hiking, shooting, and much more. Accommodations range from uniquely decorated rooms in the Granite Lodge or the Historic Barn to private luxury cabins and bohemian-meets-Western glamping experiences with all the modern comforts of home.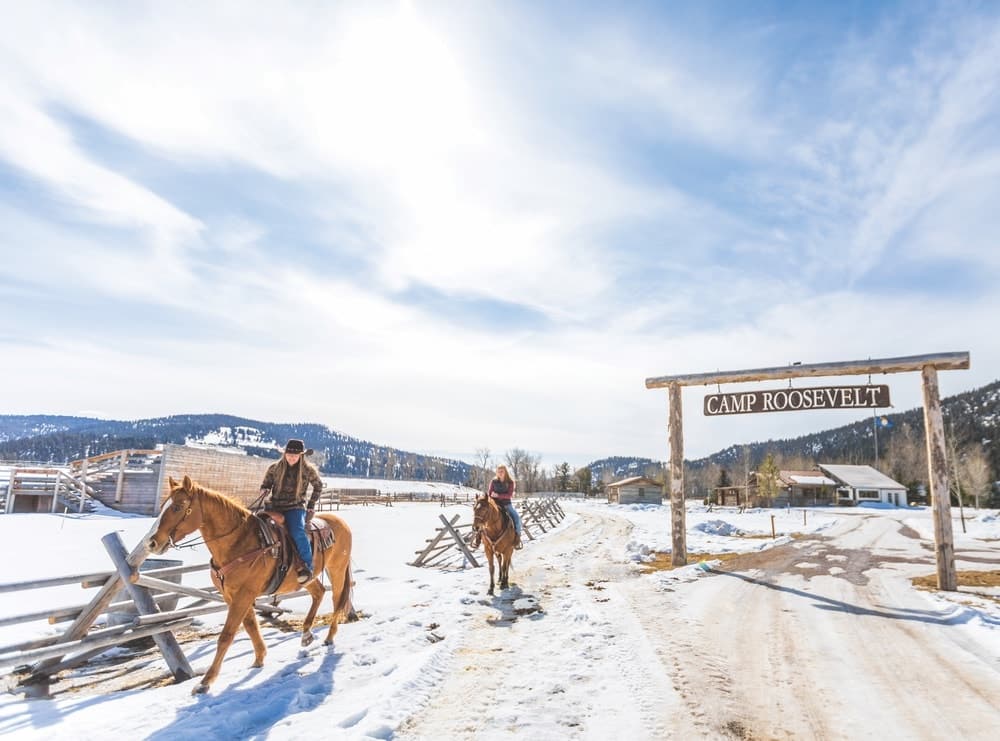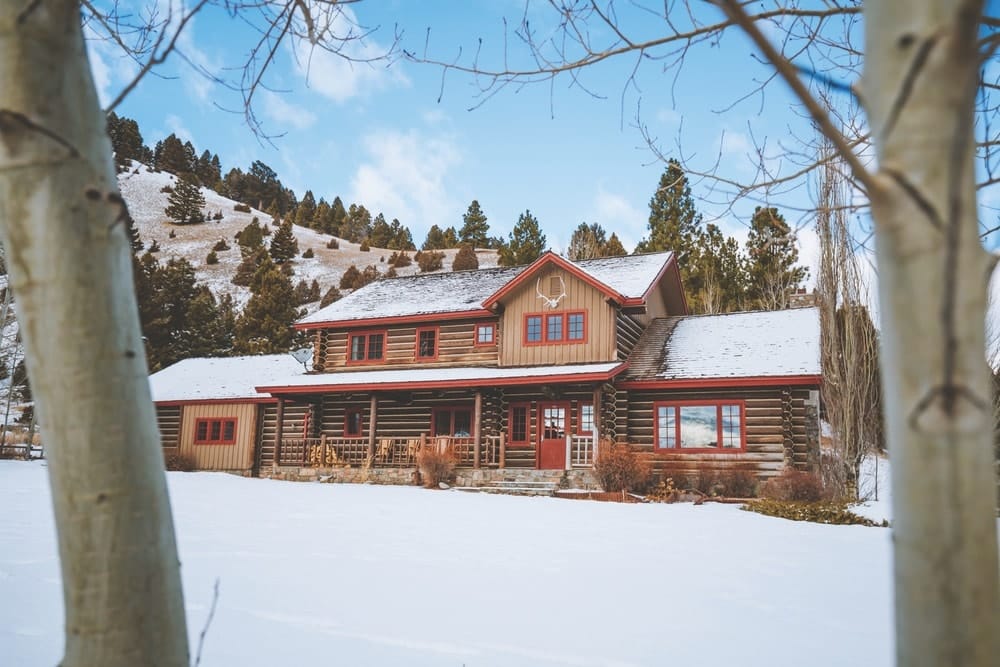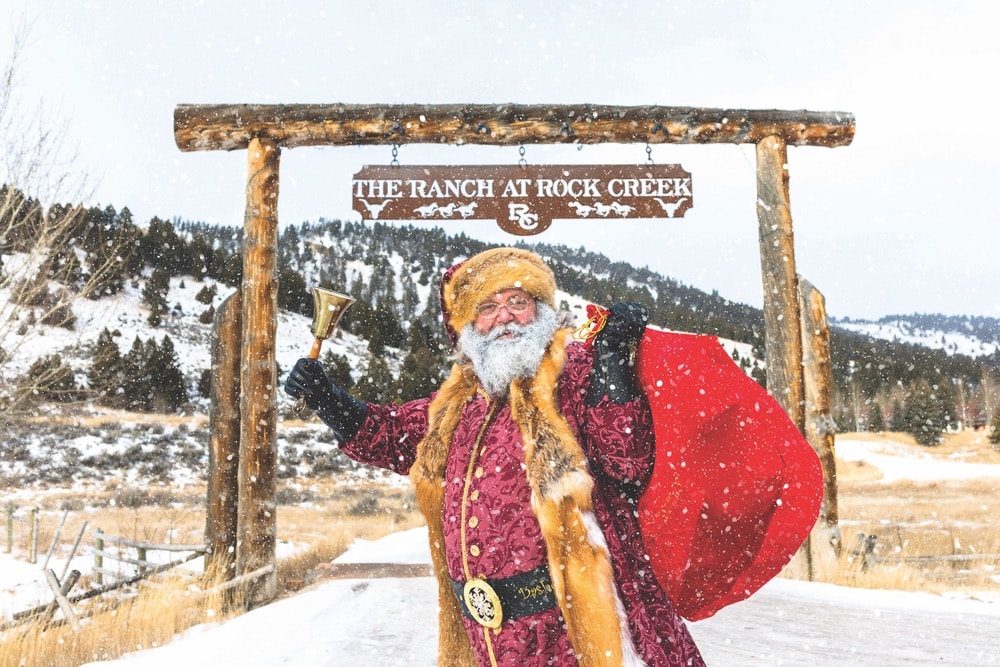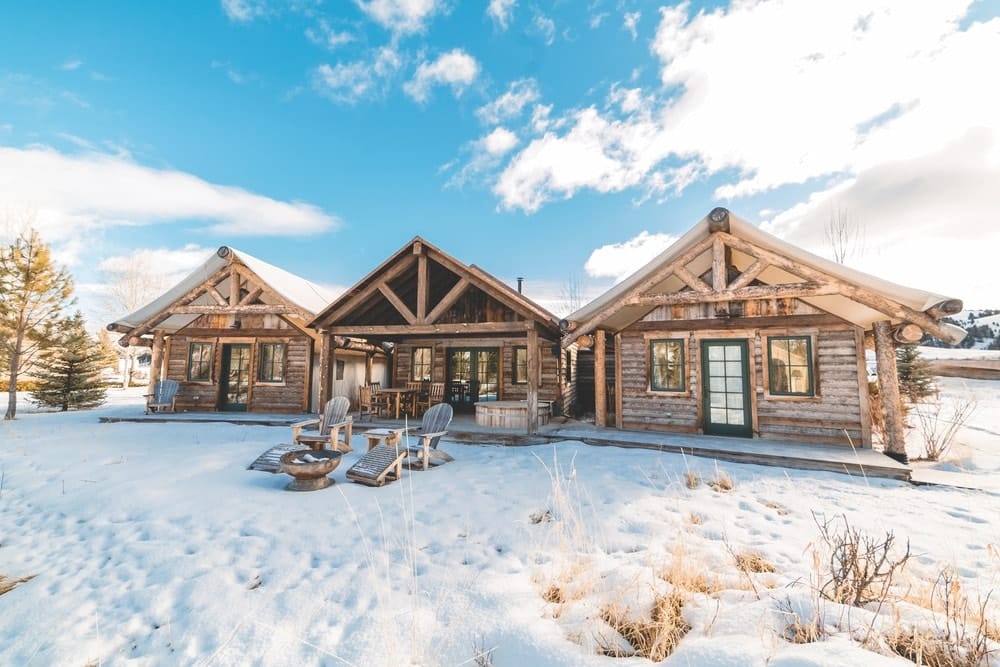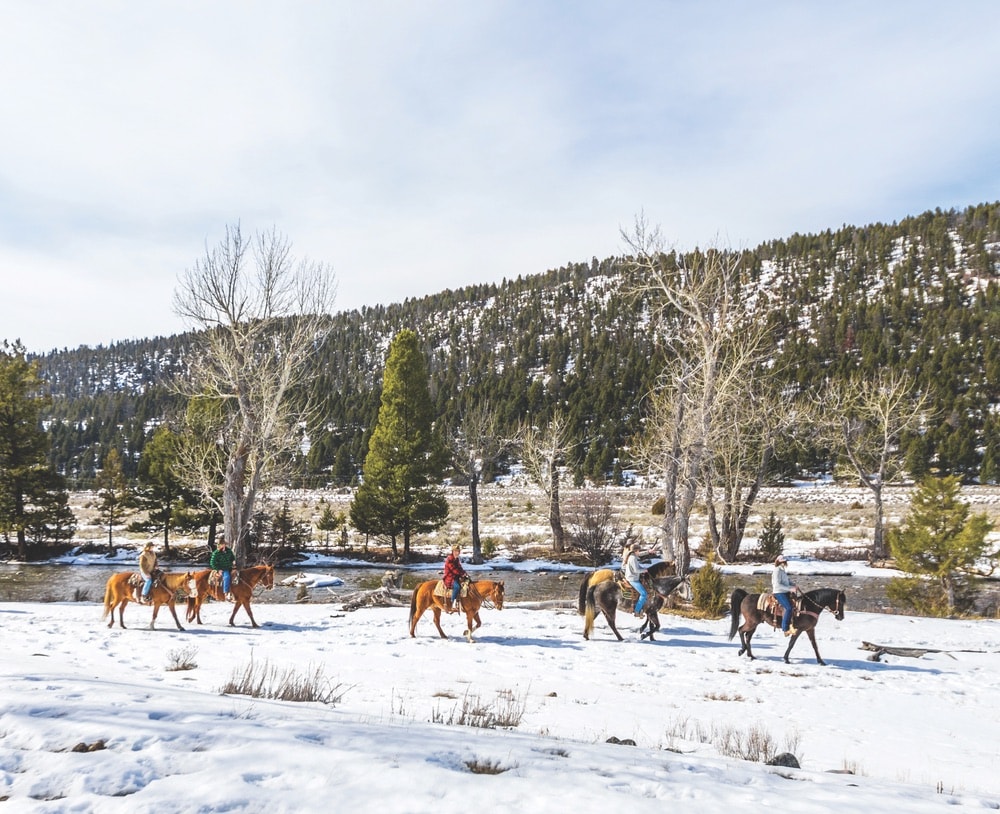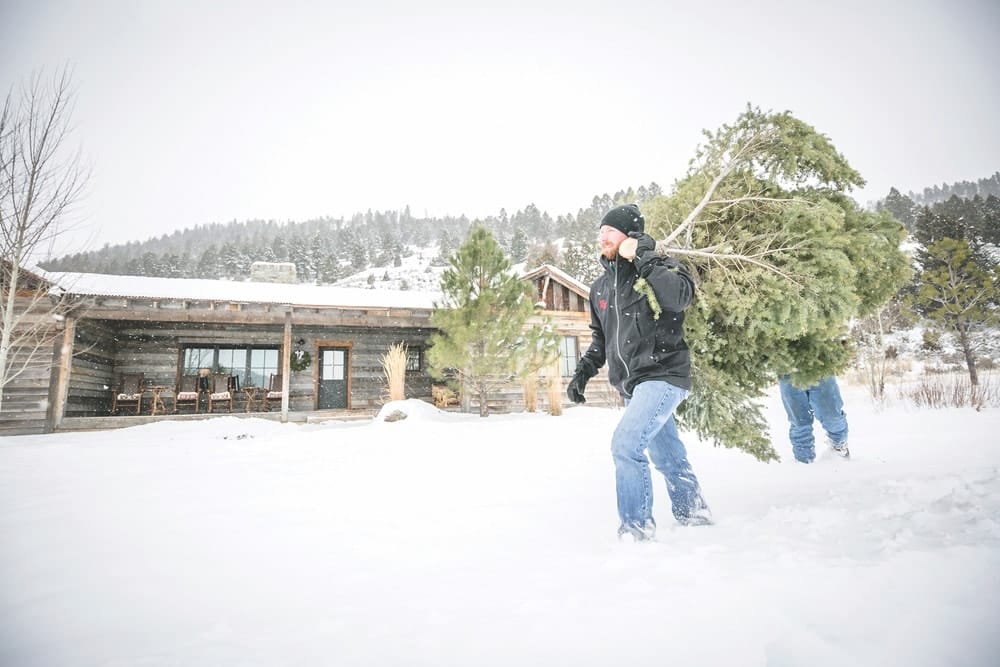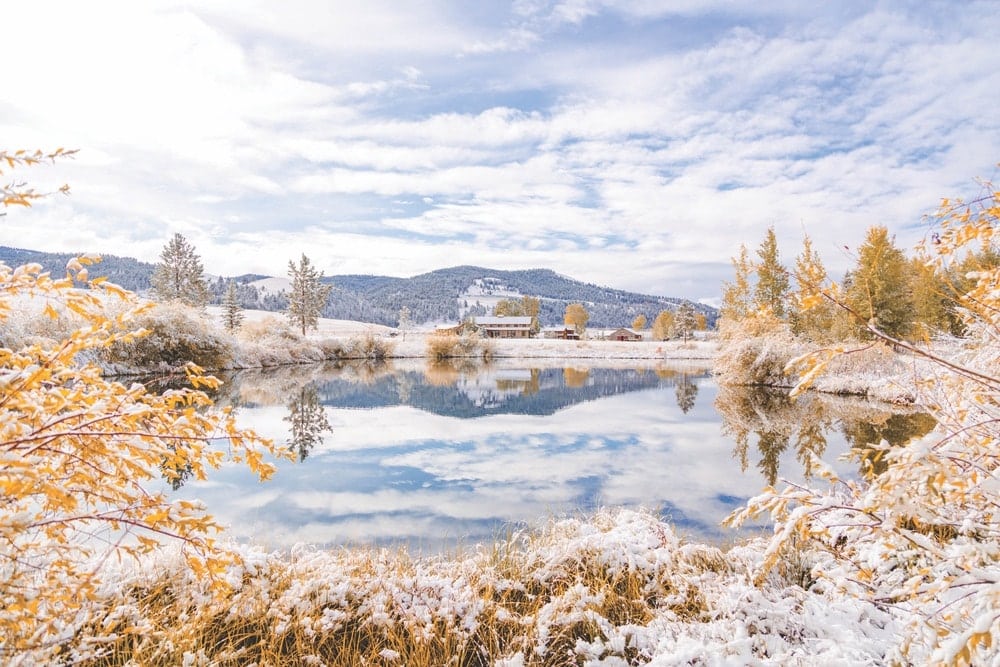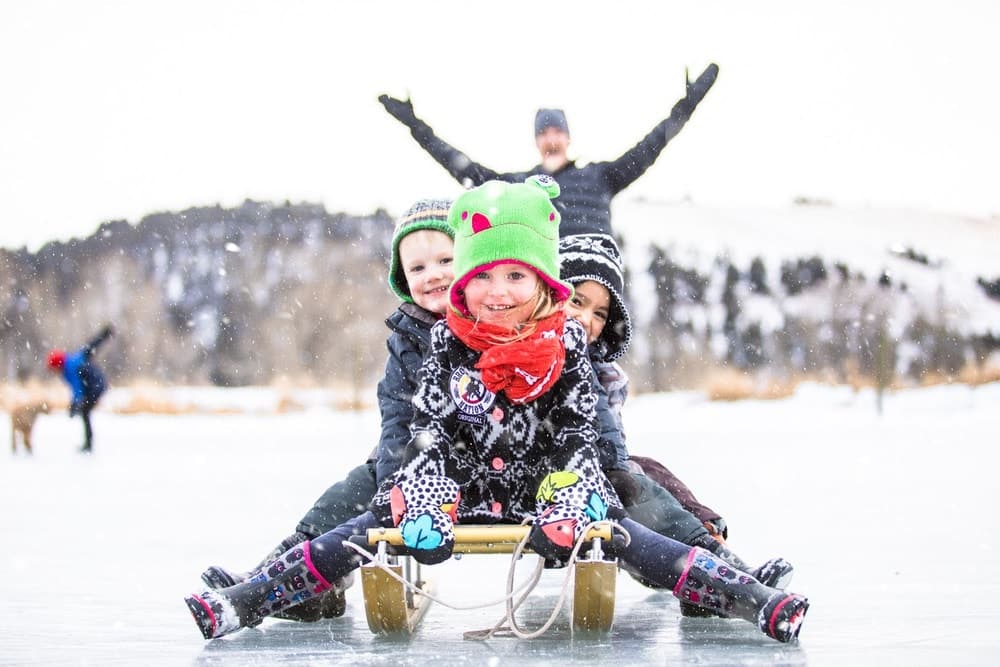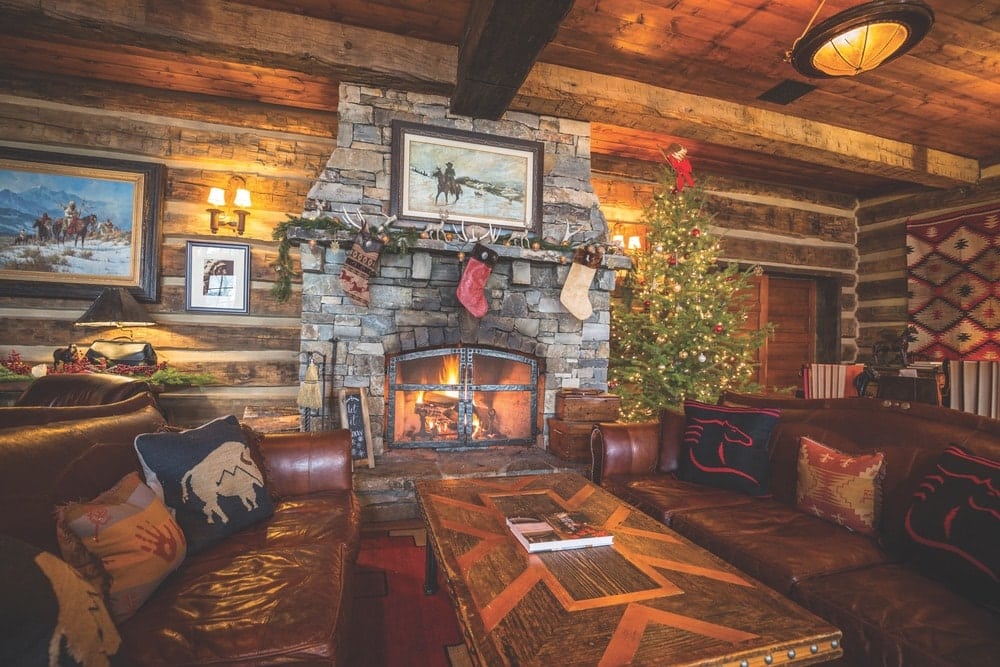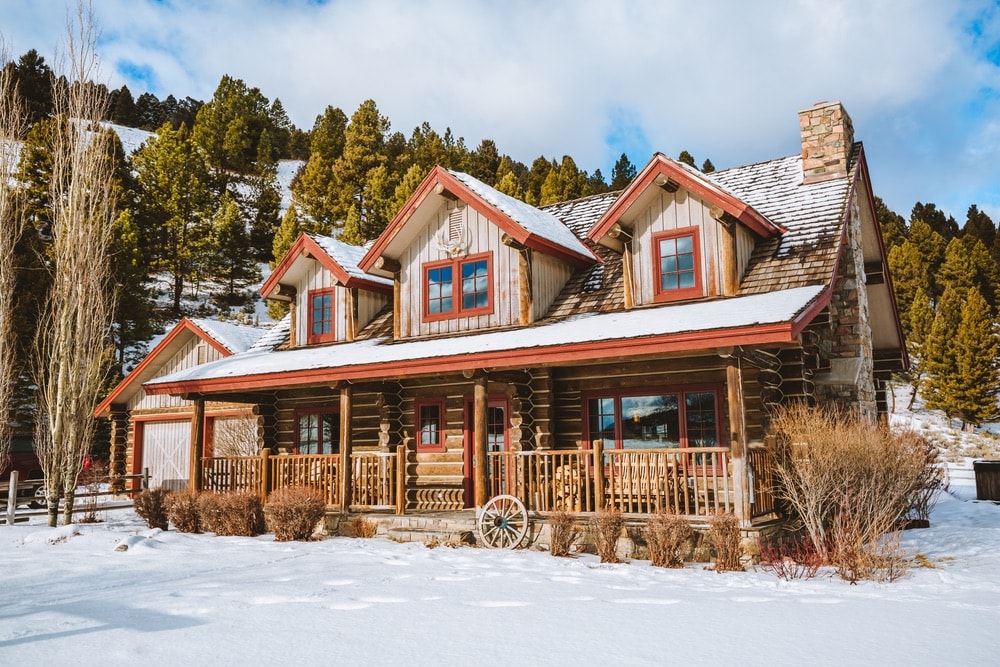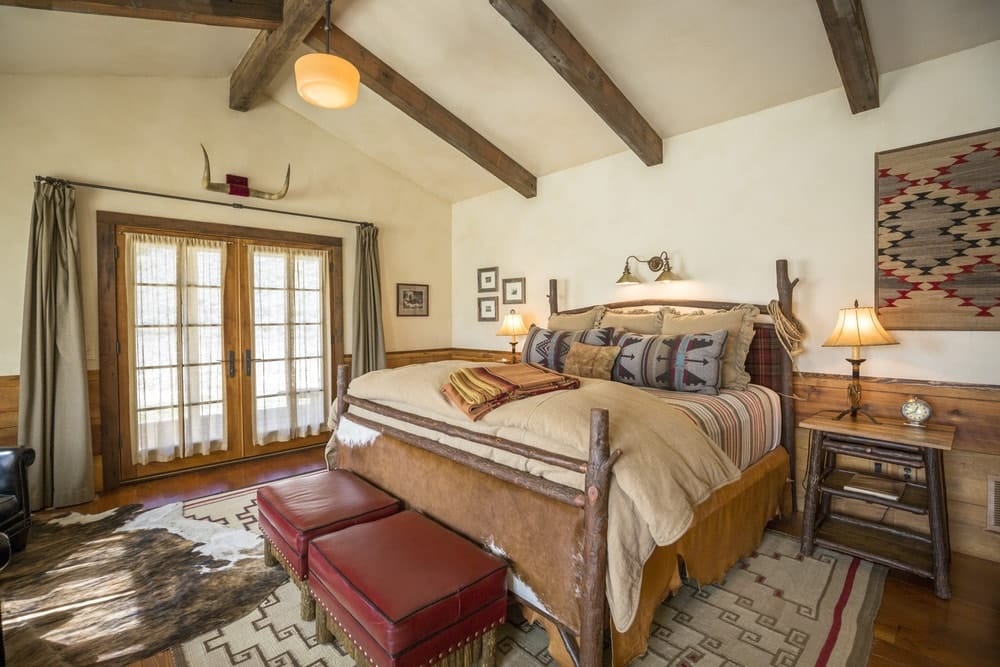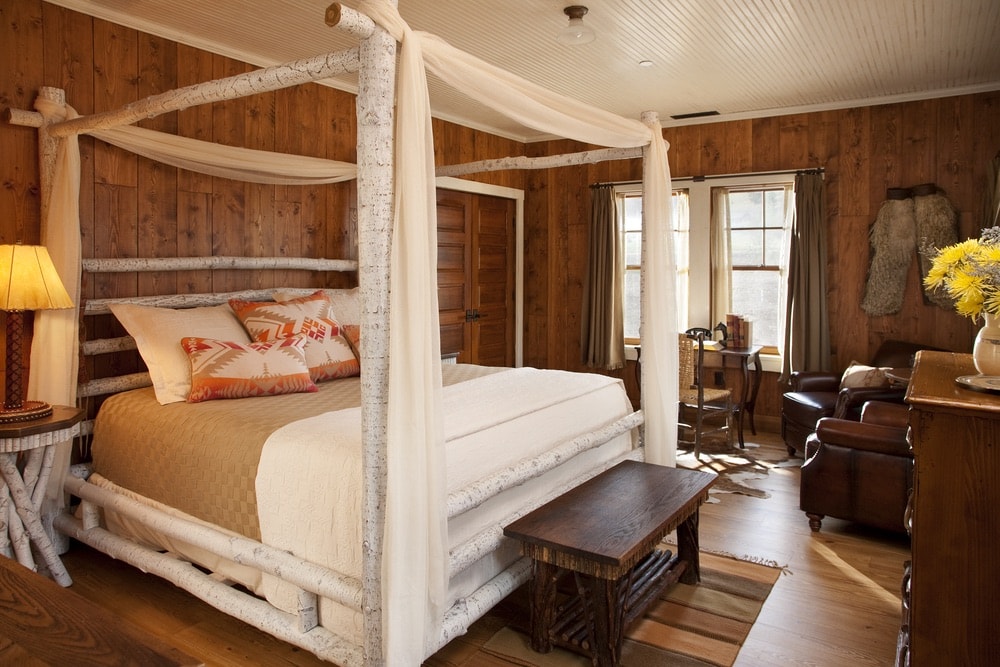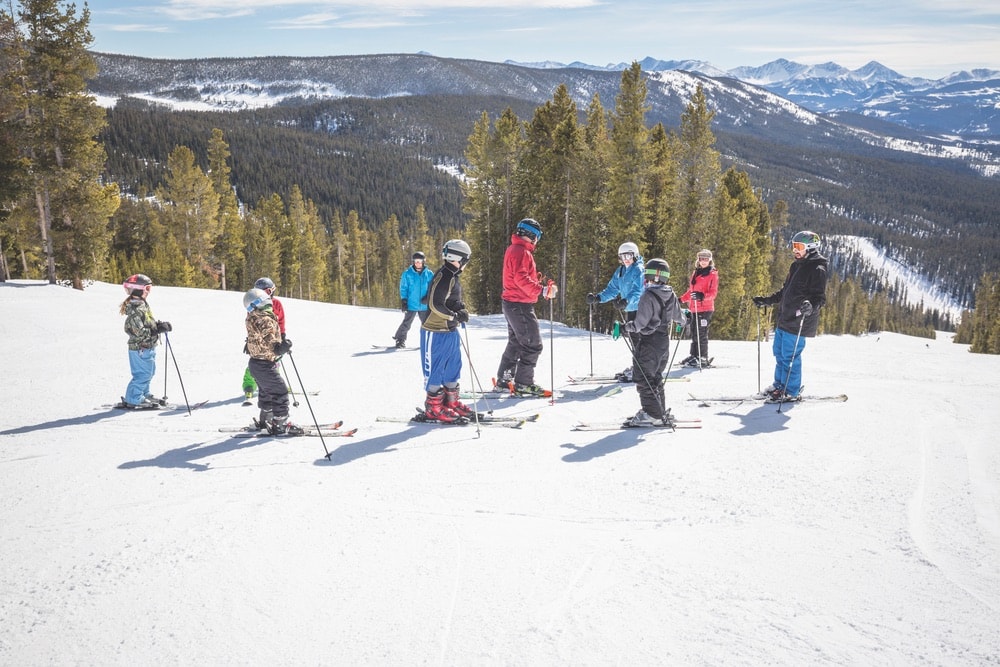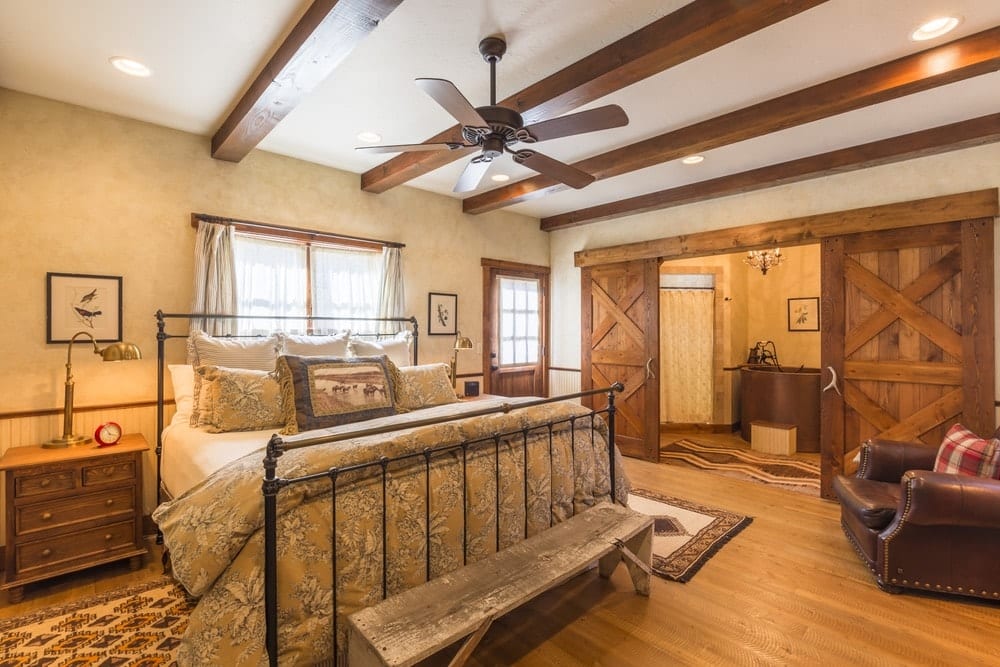 As one of twenty-four National Geographic Unique Lodges of the World, The Ranch at Rock Creek is committed to preserving and celebrating its surroundings and shares this mission so guests can feel a profound connection to Mother Nature during each stay. The surrounding Pintler, Sapphire, and John Long Mountains, along with prehistoric Glacial Lake Missoula (now a National Natural Landmark), are treasures of the area. The resort proudly educates guests on the current landscape's creation over twelve thousand years ago. The nearby Sapphire Mountains were aptly named when homesteaders, who had formed a thriving silver mill, discovered the azure gems in Rock Creek in 1892. Activities at the ranch celebrate its local history, as guests can sift for sapphires from one of four active mines. They can also learn more about the ranch's history of raising cattle and horses through the historical photographs that can be found throughout the Granite Lodge and several guest rooms. The Historic Barn, the original nineteenth-century structure built by some of the area's first homesteaders, is now a luxurious way to experience ranch life, with three separate accommodations inside that can be booked separately or together.
The resort proudly educates guests on the current landscape's creation over twelve thousand years ago. The nearby Sapphire Mountains were aptly named when homesteaders, who had formed a thriving silver mill, discovered the azure gems in Rock Creek in 1892.
Like all things at Rock Creek, dining is a celebration of the local culture and environment. All meals are included with each stay. They provide time to relax and enjoy your home on the range while planning the rest of your stay's activities. Each morning, guests can sip hot coffee from a classic thermos while enjoying freshly baked goods by in-house pastry chef Chris Whitten. Breakfast is also served in the Buckle Barn, with favorites such as locally smoked bacon and fluffy blueberry pancakes. Happy hour is always in style at the ranch, with local beers on tap and craft cocktails never in short supply alongside small bites from the kitchen—but don't fill up too much because dinner is the real star of the dining scene. Each evening brings a new menu and an exceptional experience depending on the season, from the Rodeo Barbecue and Barn Dance in the summer to the wintertime Montana Craft Beer Dinner and classic Homestead Supper Club. Executive Chef Josh Drage delivers a homestyle culinary taste of Montana with every meal.
"I had the opportunity to stay at the Ranch at Rock Creek for a week between Christmas and New Year's," says guest Claire V. in a glowing review on TripAdvisor. "The ranch is one of the most spectacular places I have ever visited, with breathtaking views, beautifully and creatively decorated rooms, and unparalleled service."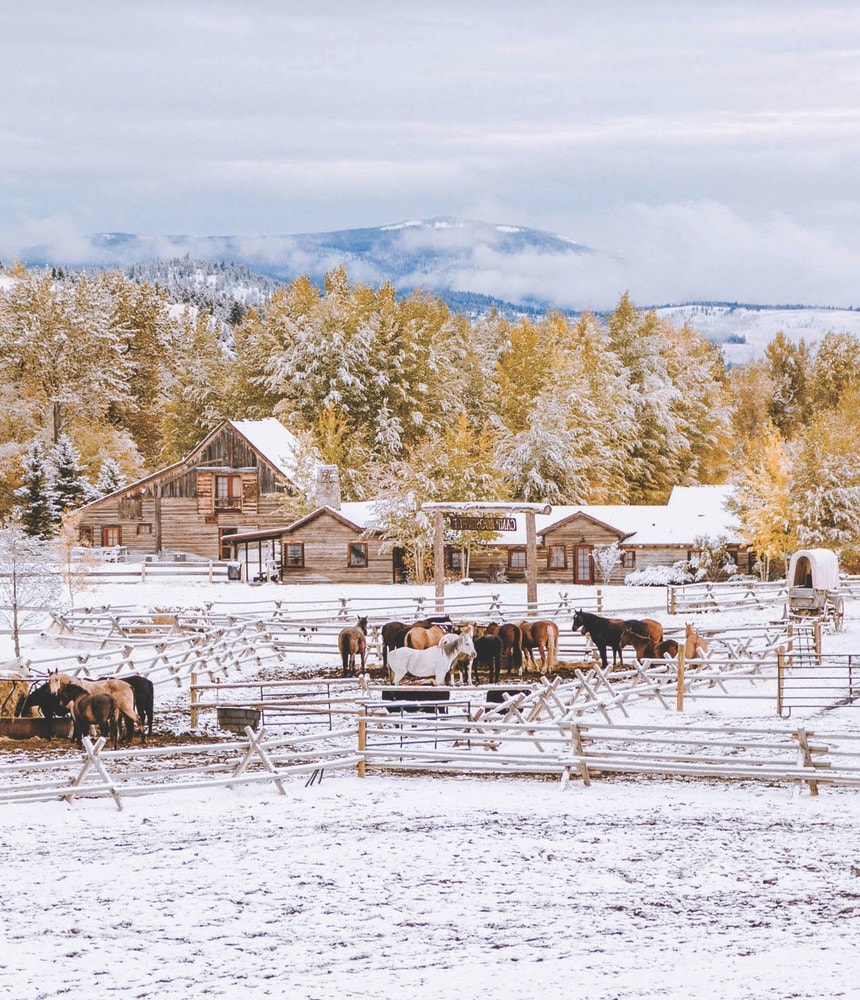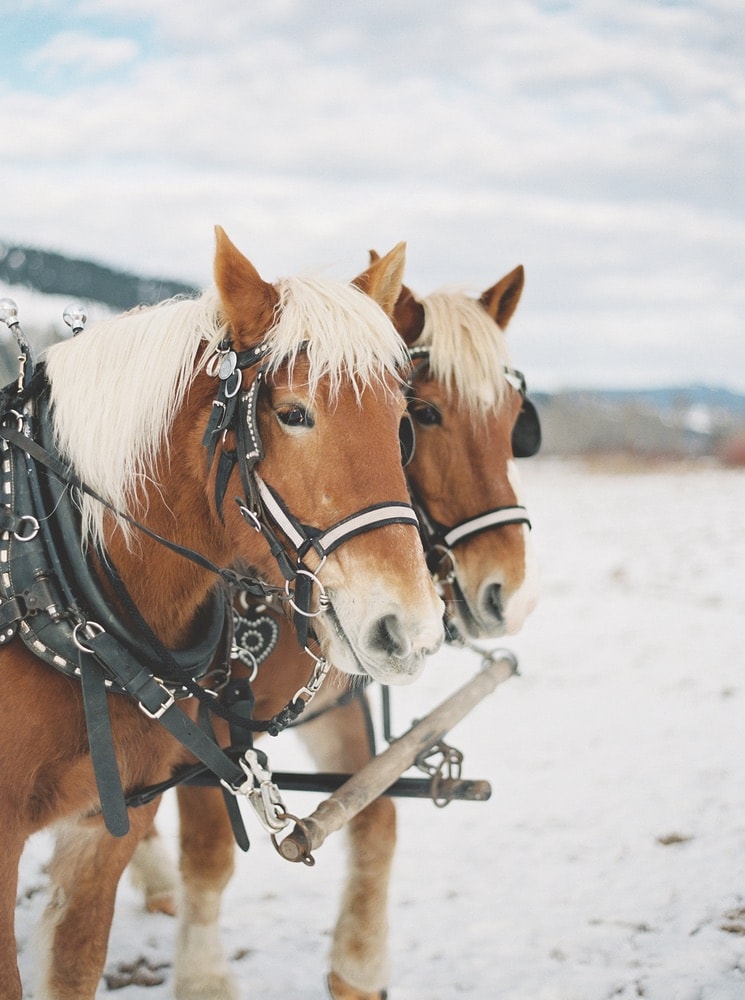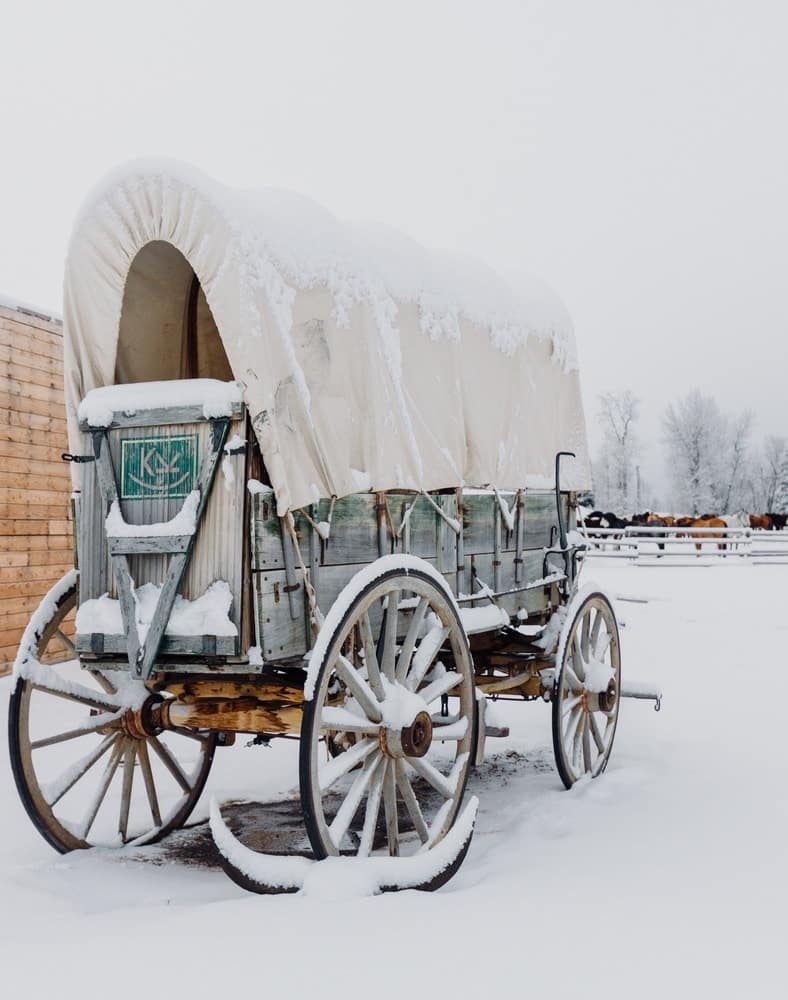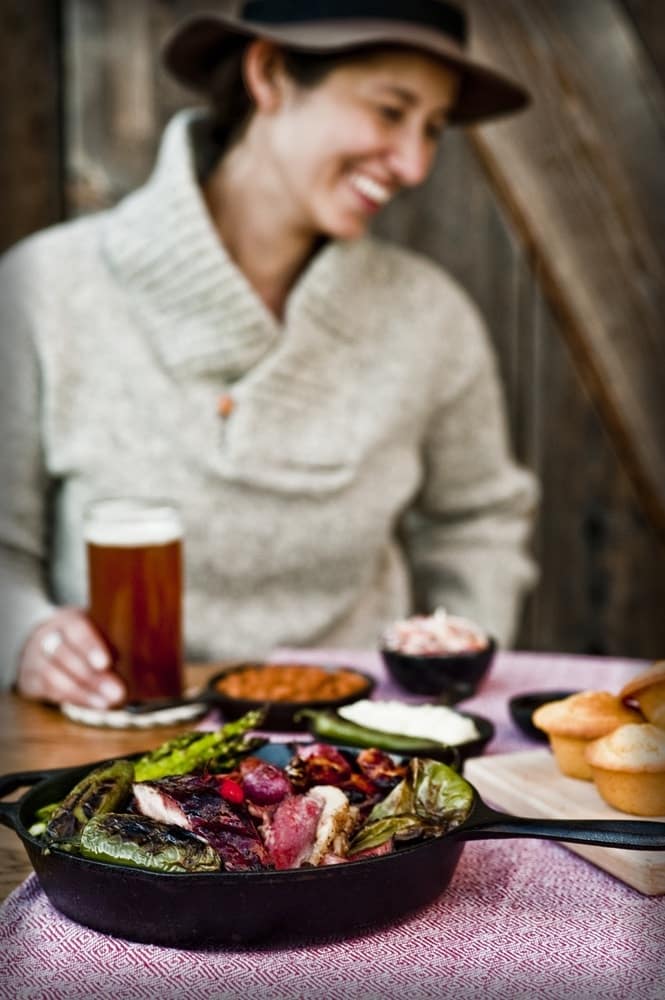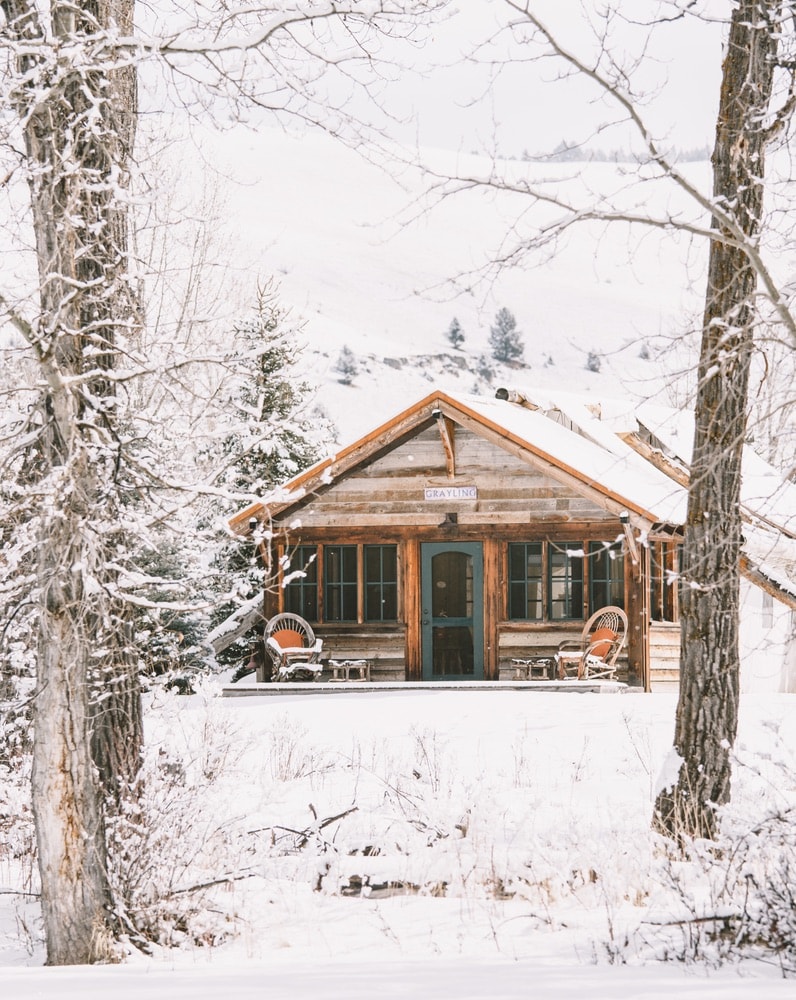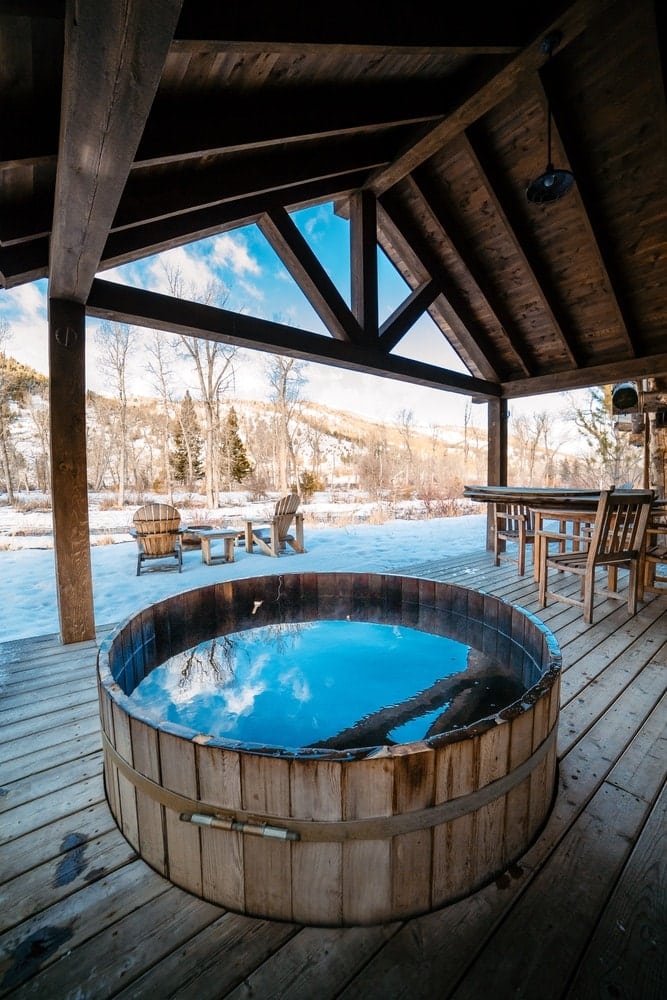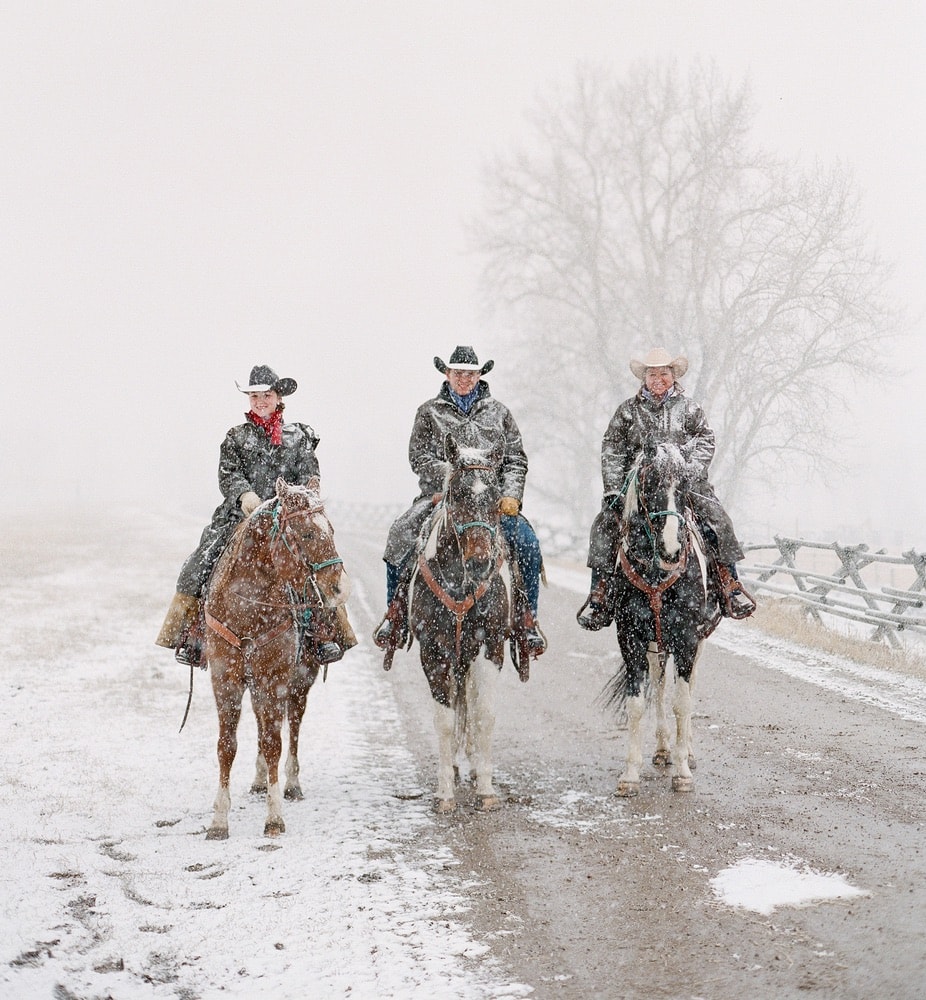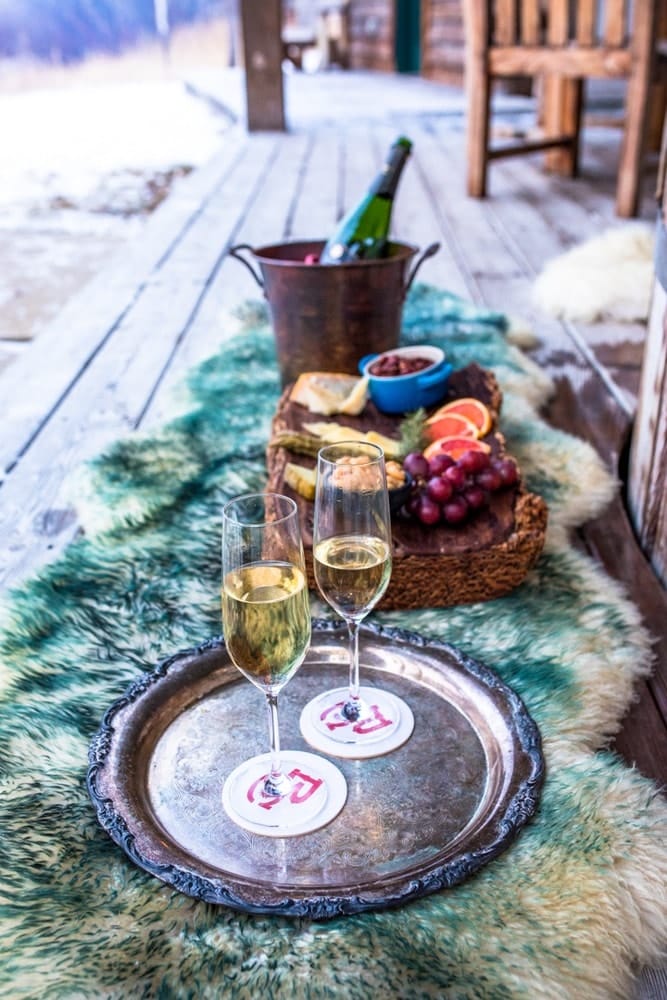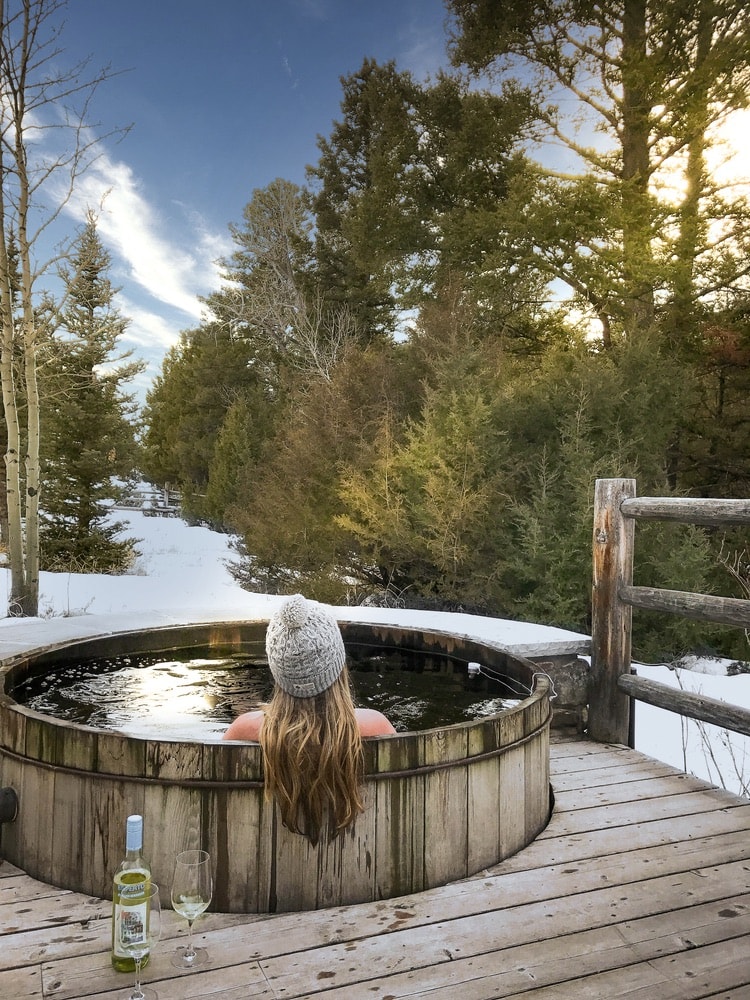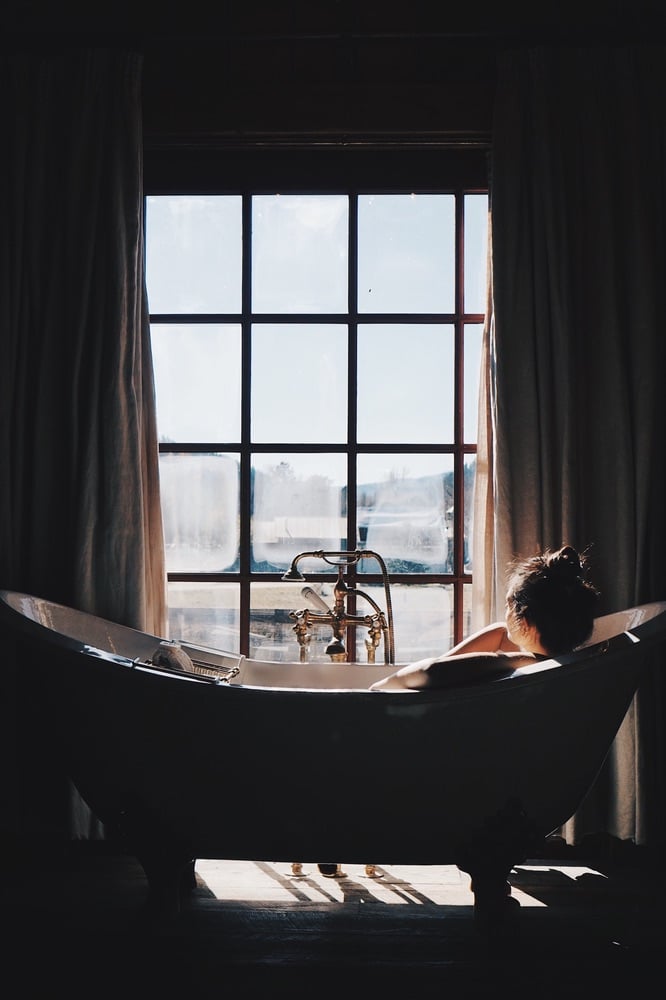 Other highlights include the Granite Spa and other wellness amenities: a yoga room, a custom tea bar experience, massage and spa treatments, forest meditation, and a state-of-the-art fitness center.
Ring in the New Year with The Ranch at Rock Creek's special package, including artisanal cocktails, live music, dancing and karaoke in the Silver Dollar Saloon, and midnight fireworks.
If you can't make it for the holidays, the ranch has extended its celebration of the winter season with special rates for guests who book a four-night weekend retreat between January 29 and March 31, 2021. They will receive two Granite Spa massages and a private fireside wine or spirits tasting, in addition to over twenty adventures and private downhill skiing and snowboarding excursions. The resort's website states, "Stargaze each night with whiskey, wine, or a hot toddy by the fireside. Sink into winter serenity with over $650 in additional inclusions, massages, and fireside spirits or wine tastings—two delightful ways to relax after a private downhill skiing excursion at our local mountain, Discovery Ski Area."
Guests will undoubtedly want to stop by the on-site Mercantile at The Ranch for authentic Western garb for men, women, and children, travel essentials, Rock Creek merchandise, and local artisanal goods, such as raw honey sourced from nearby Hall, Montana.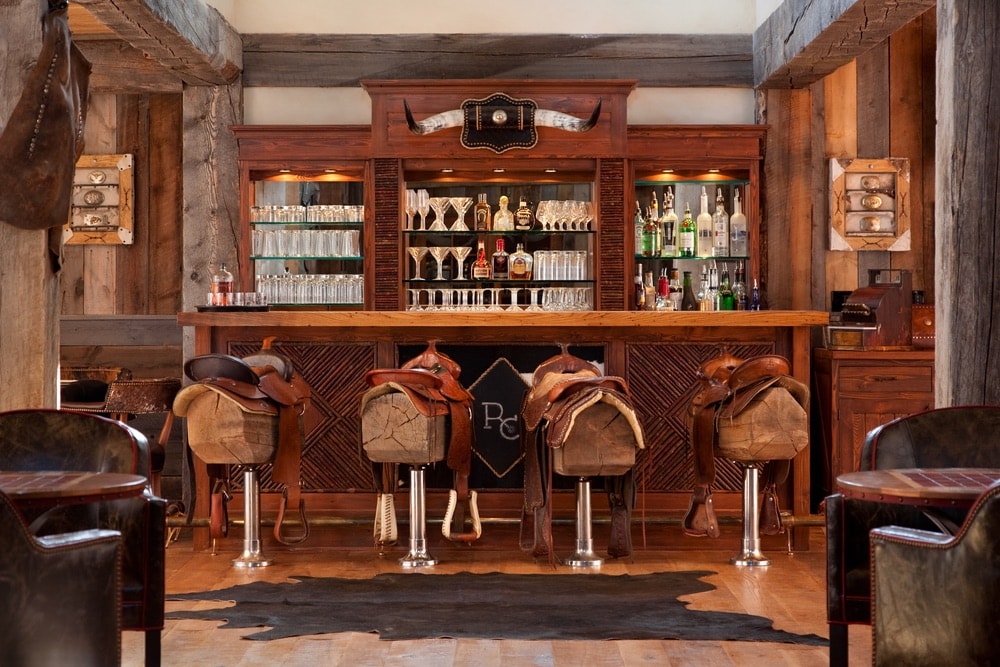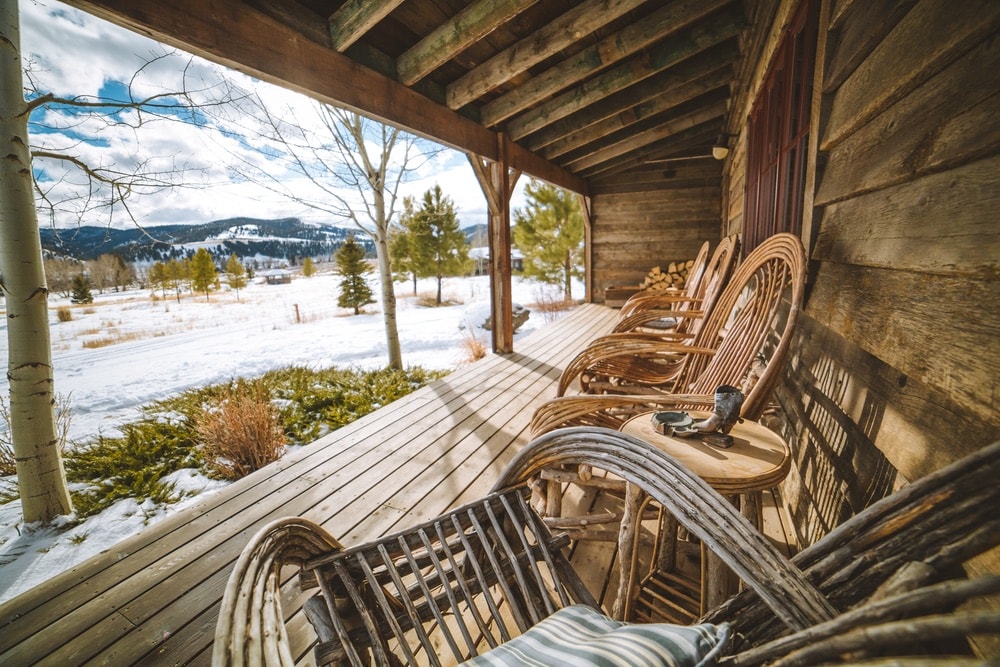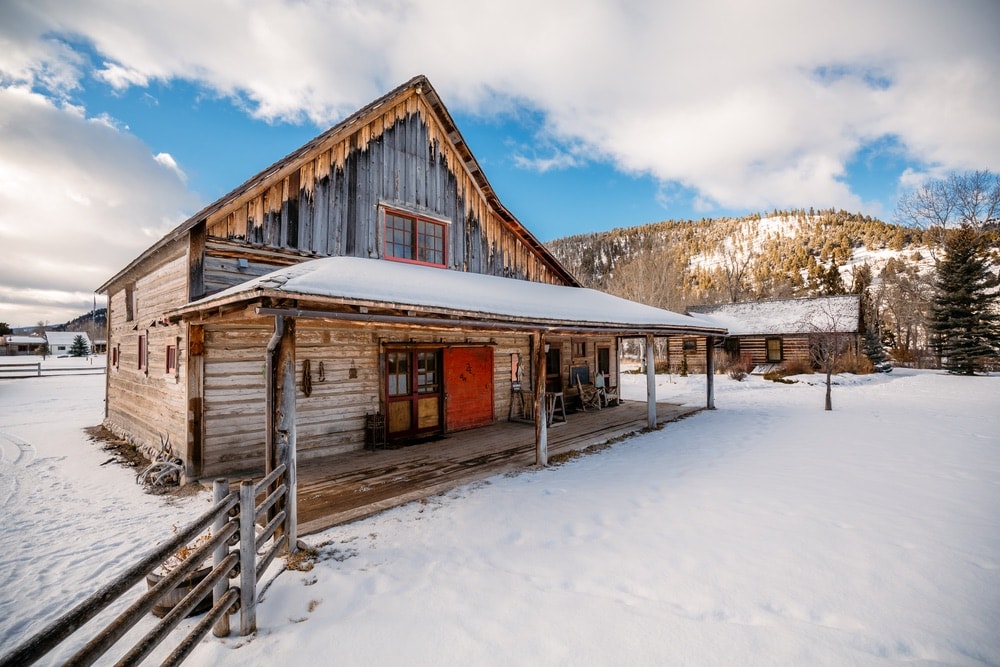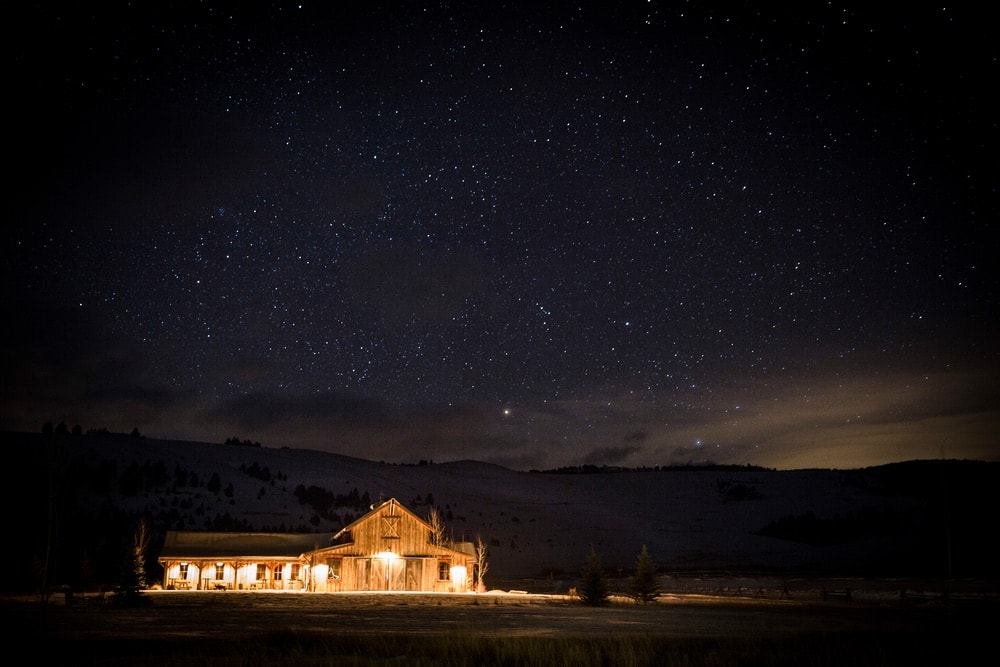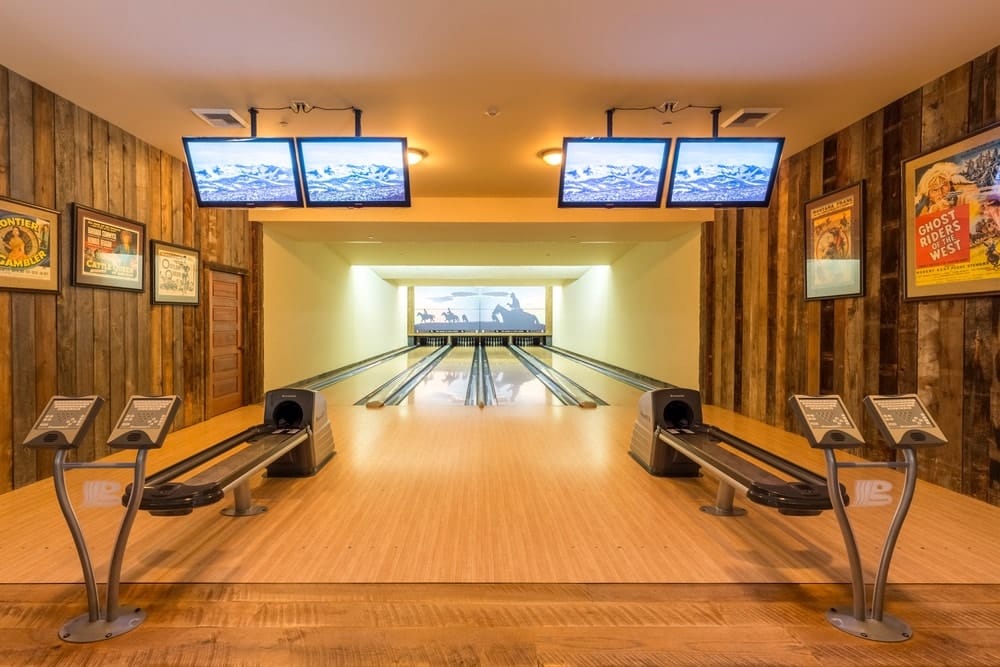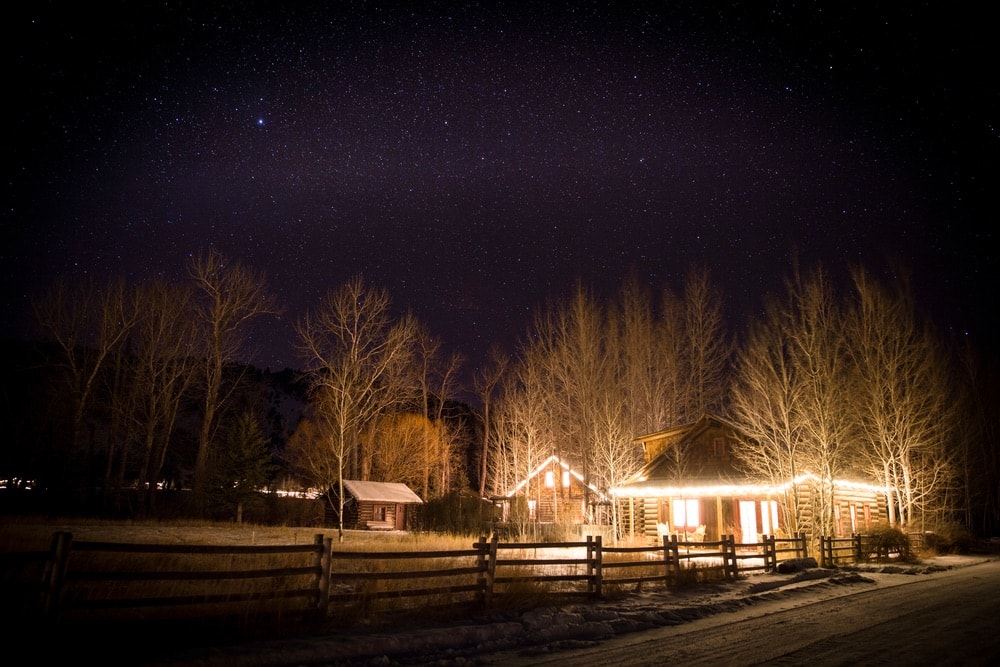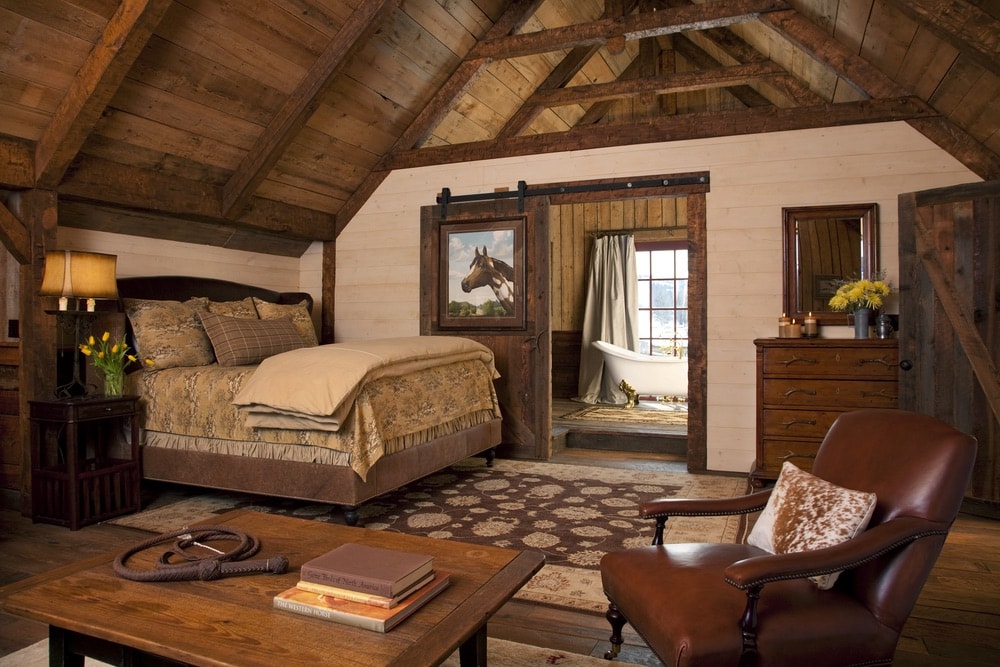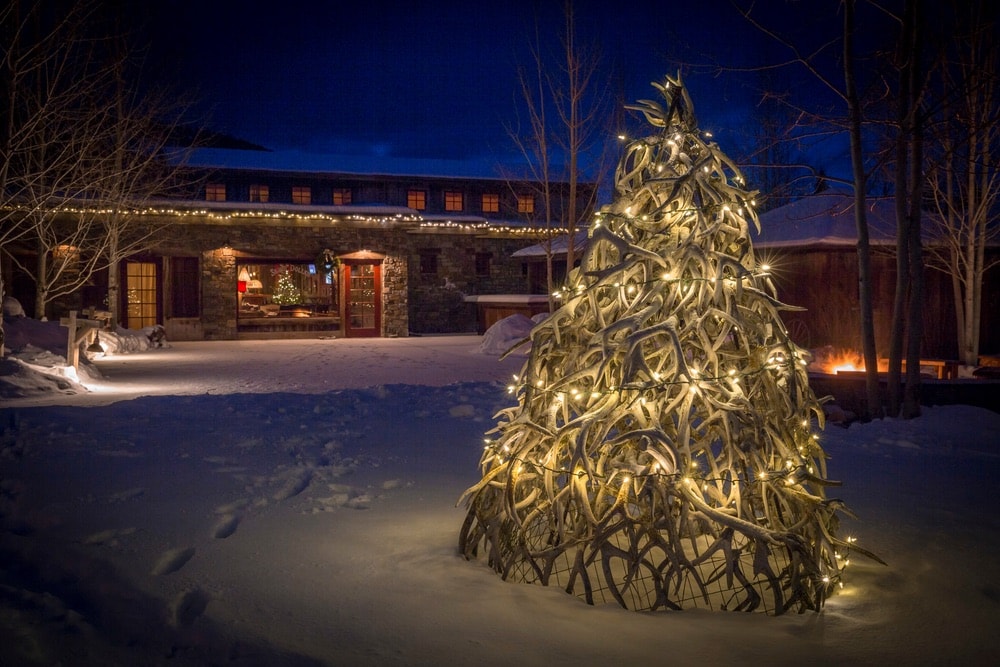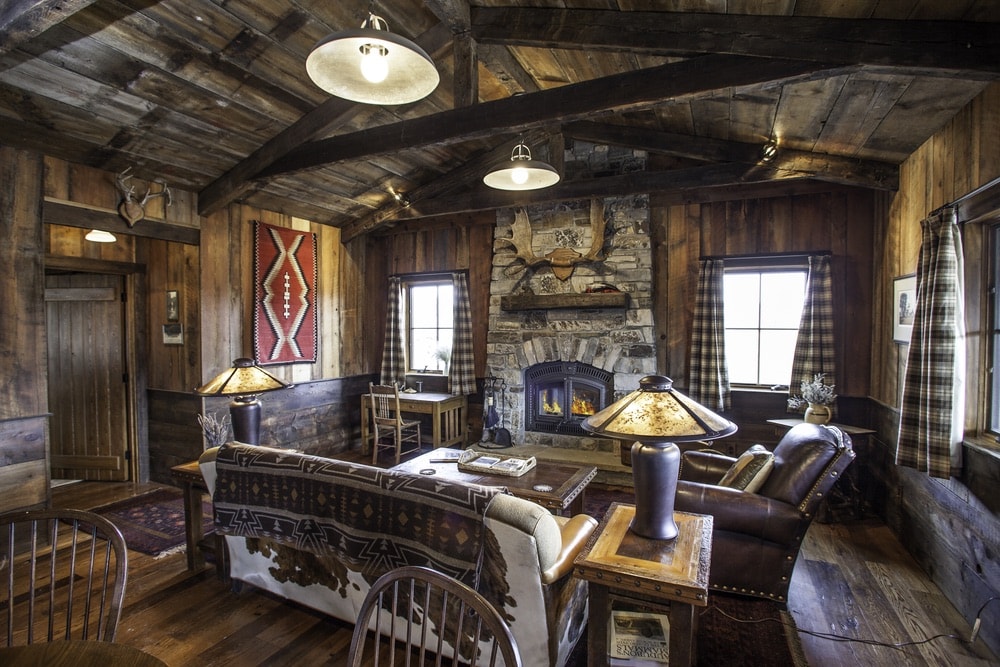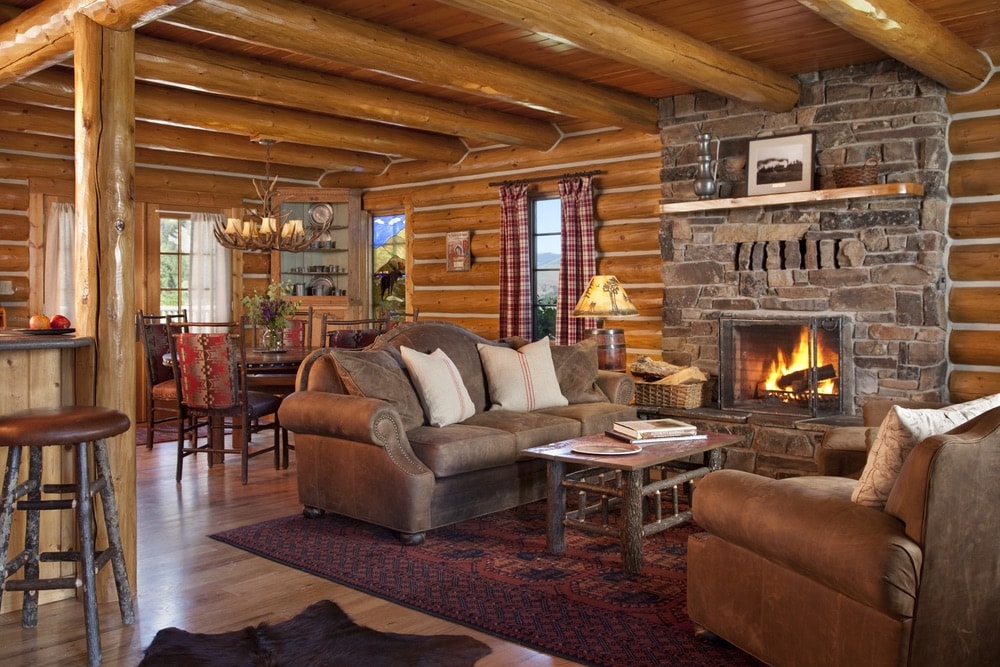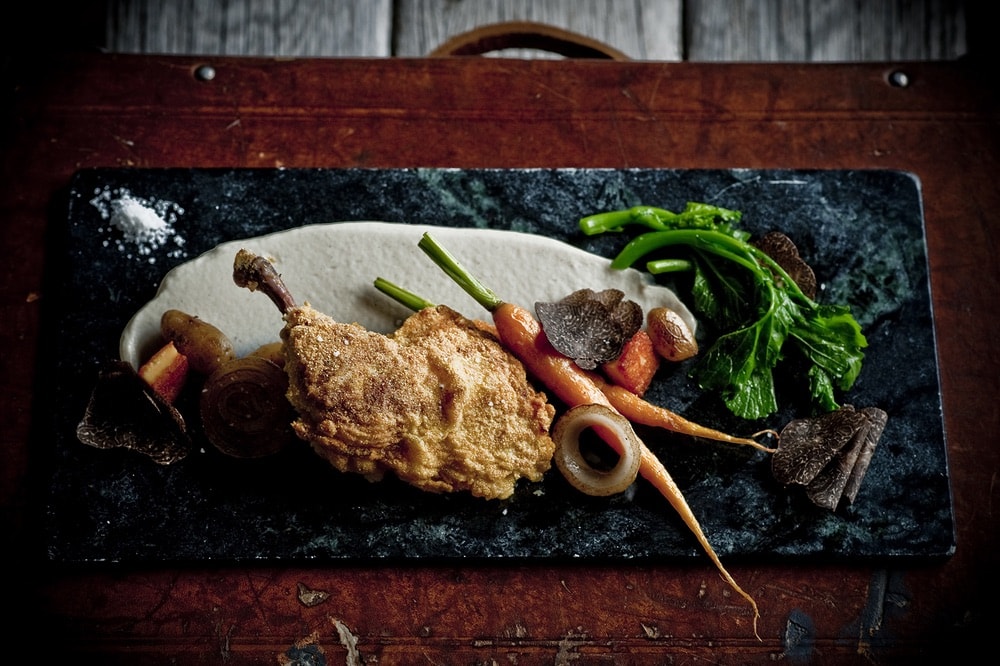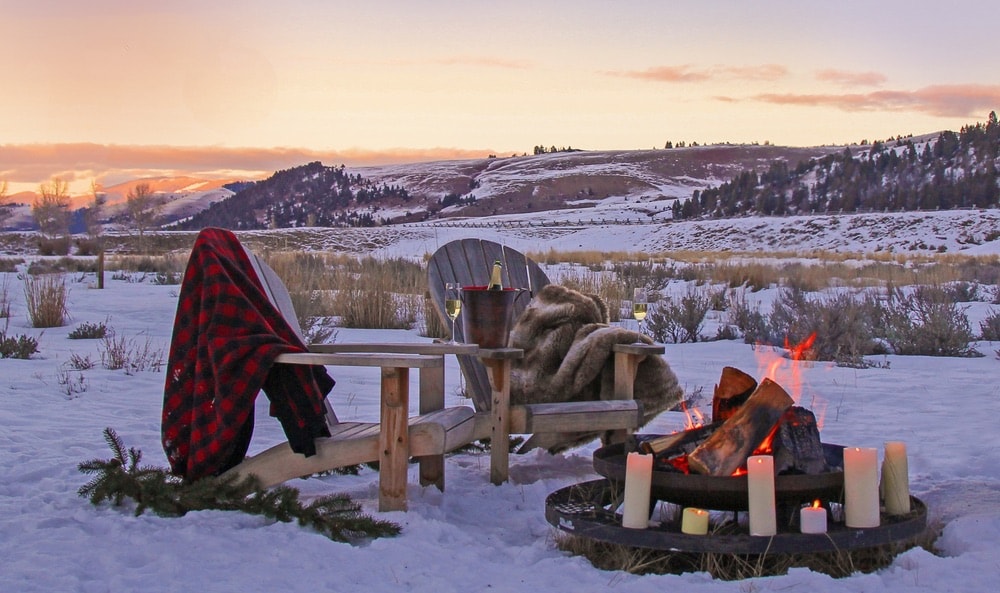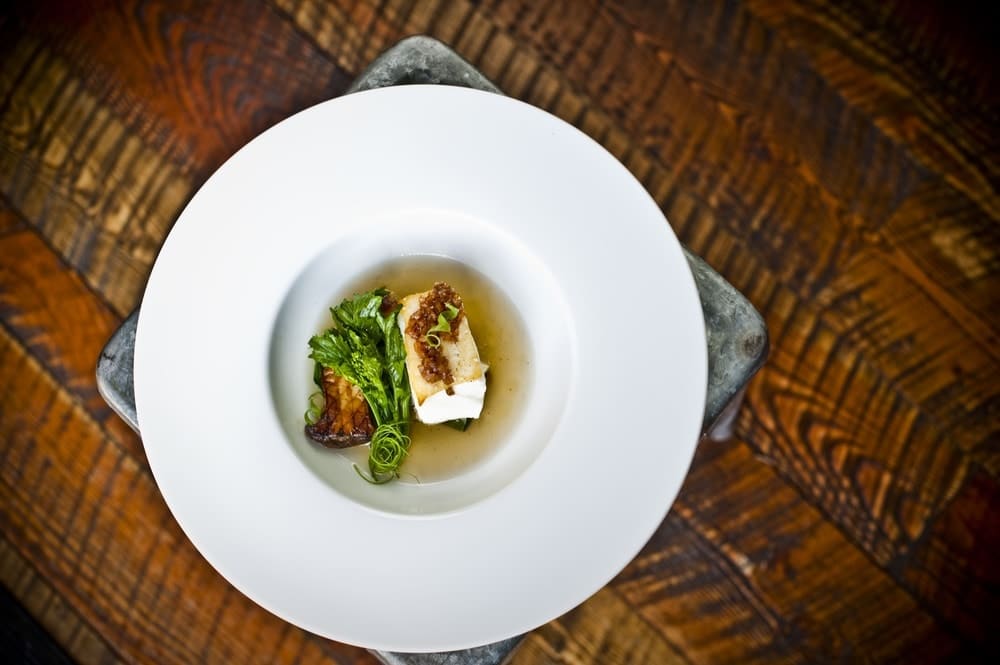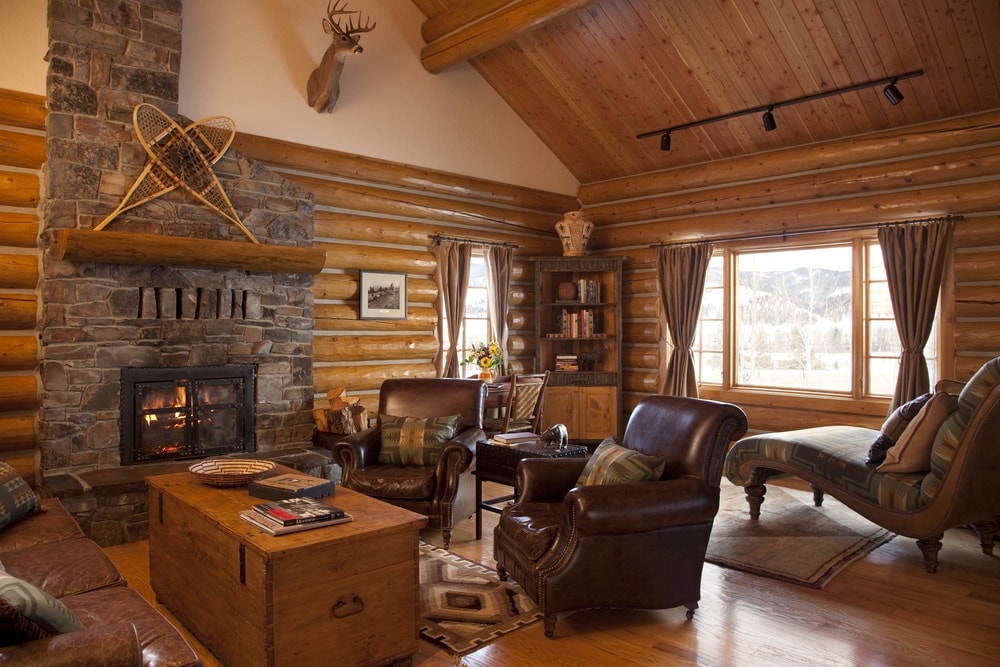 Although the expansive 6,600-acre resort is designed to be an all-inclusive retreat that guests won't want to leave, they can also make time to explore the nearby national forests or cities. Missoula, Helena, Butte, and Bozeman all have airports within two and a half hours of The Ranch and make exciting day trips. Flights ending at Missoula or Butte are recommended for guests traveling to The Ranch by plane, as an employee will greet them there and arrange a private rental car for the last leg of their journey. Helicopter transport is also available for those who wish to experience The Ranch from above.
In response to COVID-19, occupancy at The Ranch has been reduced, so it's recommended that guests book their reservations well in advance. The staff and executive team have implemented extra health and safety precautions as well. Guests can rest assured their wellness remains a top priority and that experiences at The Ranch will still be exciting and unforgettable, both indoors and out. Visit the resort's website for more information on their recently updated policies and procedures.
Whether guests are hoping to take in the natural beauty, embark on wintertime adventures, spend time with family and pets, or relax by the fire and enjoy incredible farm-to-table fare, The Ranch at Rock Creek is sure to provide memories that will last a lifetime.
— V —
---
Visit TheRanchatRockCreek.com for more information on seasonal specials or to book your great escape!
ARTICLE CATEGORIES