An Artisan at Work
By Maddie Rowley | Photography by Akshay Bhoan
Fashion designer Mimi Prober's dresses evoke a different era: a time when artisans handcrafted lace and spent hours beading garments pearl by pearl; a time of lavish, multicourse dinners, corsets, satin shoes, and chivalry. For Prober, everything old is new again, and every vintage lace cutout has a story of its own that needs to be told.
Her eponymous collection is sexy yet demure, historical yet modern, bold yet delicate—a remix of the classics that brings Pride and Prejudice to mind, but with a contemporary twist.
Growing up in Tampa, Florida, with parents who were involved in the arts—her late father worked in the entertainment industry and her mother was a graduate gemologist—Prober was always creating; whether she was painting, sculpting, or playing music, she was always using her hands to construct something beautiful. However, when it comes to fashion, Prober attributes her love of design to her grandmother, who came to the United States from Morocco.
"She was very into fashion. From her influence," Prober says. "I've always been exposed to intricate Moroccan embroidery and handcrafting. I share my grandmother's passion for older things."
Prober pursued her passion at the Fashion Institute of Technology in New York, where her two-dress senior thesis collection made from reclaimed lace won the Critics' Choice Award in 2012. From there, her work with antique textiles spilled over, and she launched a full atelier collection that has received recognition worldwide. Just recently, she has dressed pop singer Hailee Steinfeld for Interview magazine and Tae, part of the country duo Maddie and Tae, for the CMA Awards.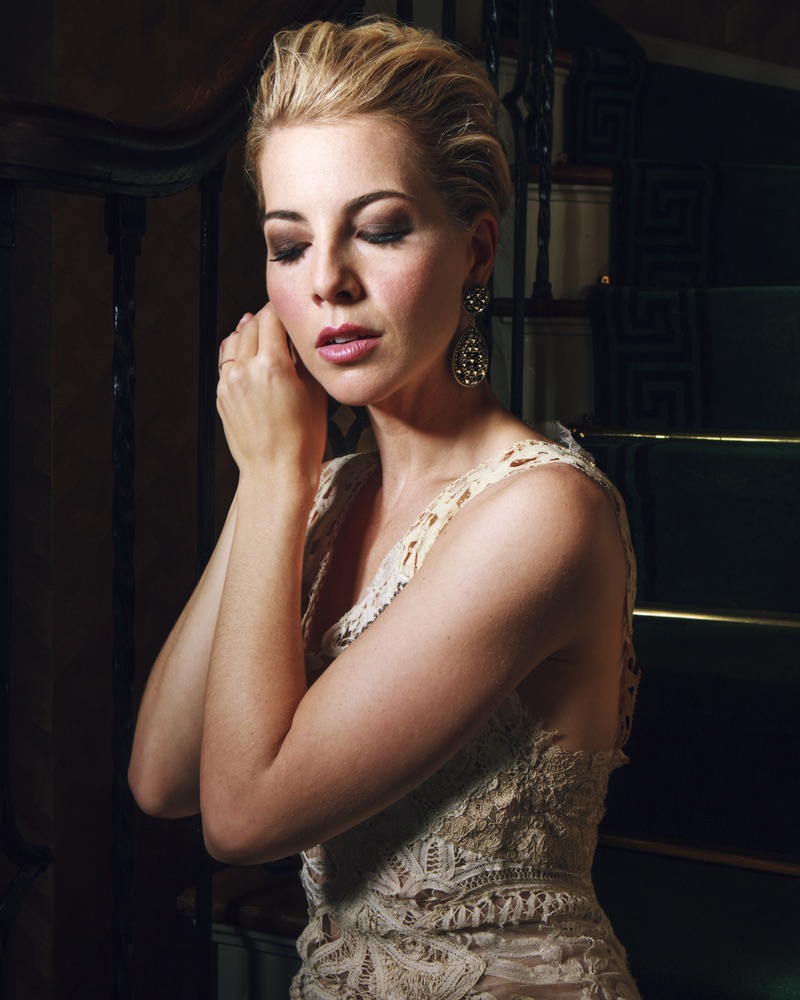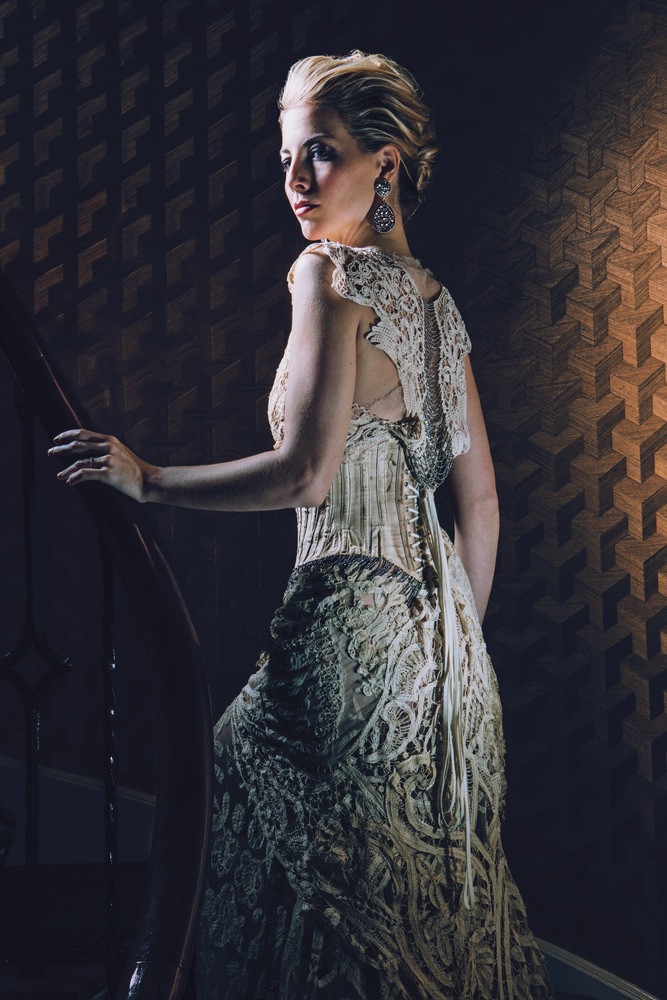 Her design philosophy is twofold. First, Prober seeks to honor the artisans of the past by incorporating old lace patterns from the eighteenth to twentieth centuries into her work. Secondly, she designs sustainably, making sure to use every single piece of fabric in all of her dresses. She employs a strict zero-waste policy by hand-draping the fabric onto a form, a technique that ensures every square inch is used.
"I became discouraged with the amount of waste in the fashion world," Prober explains. "We're taught to use yards and yards of fabric and to go get new things for each season, and that creates a lot of waste. I wanted to embrace the textiles that have been forgotten and incorporate them into our modern generation—to honor the stories of these handcrafted textiles."
Finding textiles from centuries ago proved difficult at first, but as Prober's work continues to gain traction, people are contacting her directly about pieces that they want her to use. "I'm always looking for them, but recently people have been reaching out to me who want to share their own heirlooms that they don't know what to do with," she says. "It's a constant process; I always have to keep my eyes open."
Prober's dresses, corsets, and collars have an irresistible quality that seems to attract people. Broadway singer Morgan James, cover girl for VIE's 2014 Music Issue, forged a fast friendship with the designer after pairing up with her at an event for new artists where she was asked to sing and to wear some of Prober's new designs.
"Mimi's whole look is unique and dark and moody and eccentric, and I was immediately taken by it. We were mutual muses."
"Her designs are gorgeous," James gushes. "I kept saying 'I want that, I want that, and I want that!' Mimi's whole look is unique and dark and moody and eccentric, and I was immediately taken by it. We were mutual muses."
James, who has a new album in the works, also wore Prober's designs in a collaborative photo shoot with up-and-coming photographer Akshay Bhoan. She hopes to use some of the photos in the art for her new record, which is set to drop in the spring of 2017. For James, no accessories were necessary while she was wearing Prober's pieces.
"Her pieces feel like another time, and they really tell a story," says James. "Any time I'd add shoes or earrings, they got in the way. All you need is the dress. In a couple of the photos, I'm wearing a beaded collar, so it's jewelry and a dress all in one."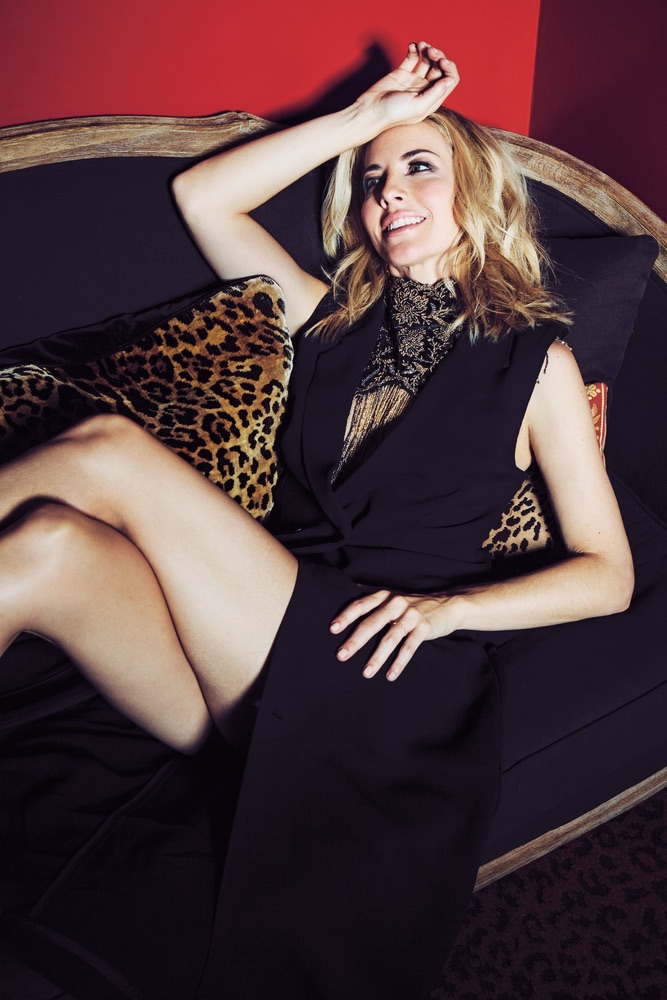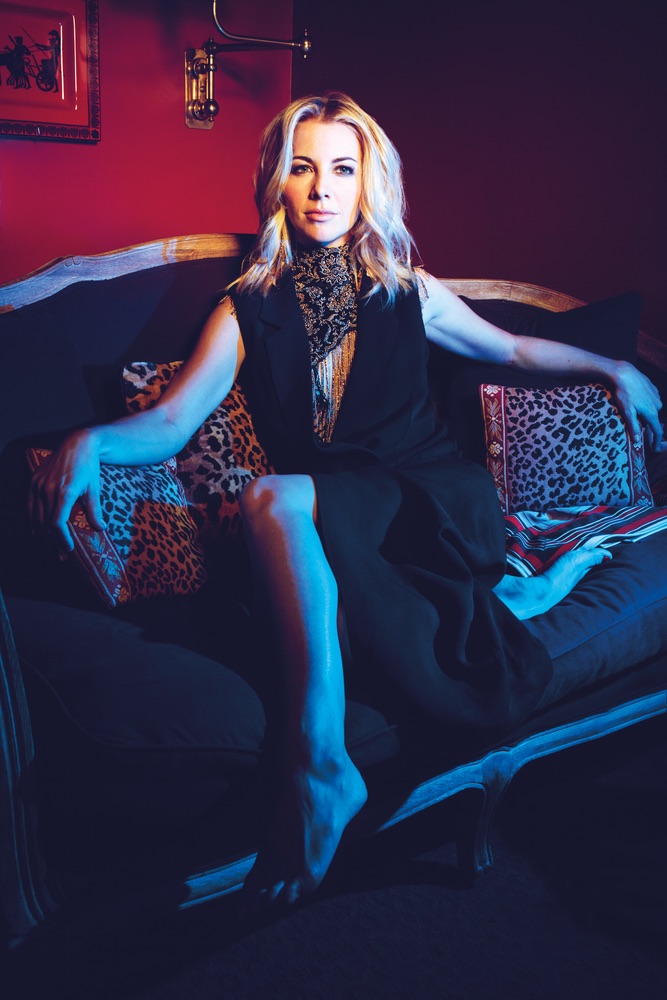 The beaded lace, exposed corsets, and overall mysterious air about the dresses mirrored James's new music perfectly, which she says is edgier with more modern, electrical elements, in addition to her signature soulful sound. This is the first album where she has cowritten every song.
As a friend, James describes Prober as humble and deserving of all the acclaim in the fashion world. "She is so true of heart and loyal. She slaves away and creates these incredible works of art, and she believes in herself. You have to believe in yourself and what you are, and she does."
Prober says that her friendship and collaboration with James is something that makes her proud, especially since they work to support each other in their similar artistic career paths. "It's been wonderful to grow our friendship over the past few years. Morgan is so talented and passionate. She has such a strong will and vision when it comes to her own art. I'm proud of her and her accomplishments!"
The two tend to look out for one another when it comes to possible career opportunities. Just last year, Morgan introduced Prober to Rocktopia, a concert series that blends classical music and classic rock, featuring songs from legends like Queen, Mozart, Journey, Beethoven, and Led Zeppelin. Prober did the wardrobe design and concept styling for the show, and all of the female vocalists wore dresses from her collection. The full concert will air on PBS on November 25, 2016, and there is already a second show scheduled for April of 2017 in Cleveland, Ohio.
Prober is someone who knows what she wants. Her vision hasn't changed since the conception of her senior thesis, and she's confident in her work. "I've stayed true to my aesthetic and my philosophy and made it into a brand that has been recognized," she says. "I'm very grateful for the support from the industry and how they fully understand and embrace my vision."
Recently, the designer has launched a luxury ready-to-wear collection as well as a fine jewelry collection at an upscale retailer, IF, in New York City's SoHo district. The jewelry collection, called Metamorphosed Art, is made out of reclaimed sterling silver, adhering to Prober's sustainability pledge.
As regards her overall journey, Prober says it's important to keep moving forward.
"You get little hints and signs that you're moving in the right direction, and it's not easy or glamorous all the time, but it's part of who you are," she says. "It's important to share that with the world."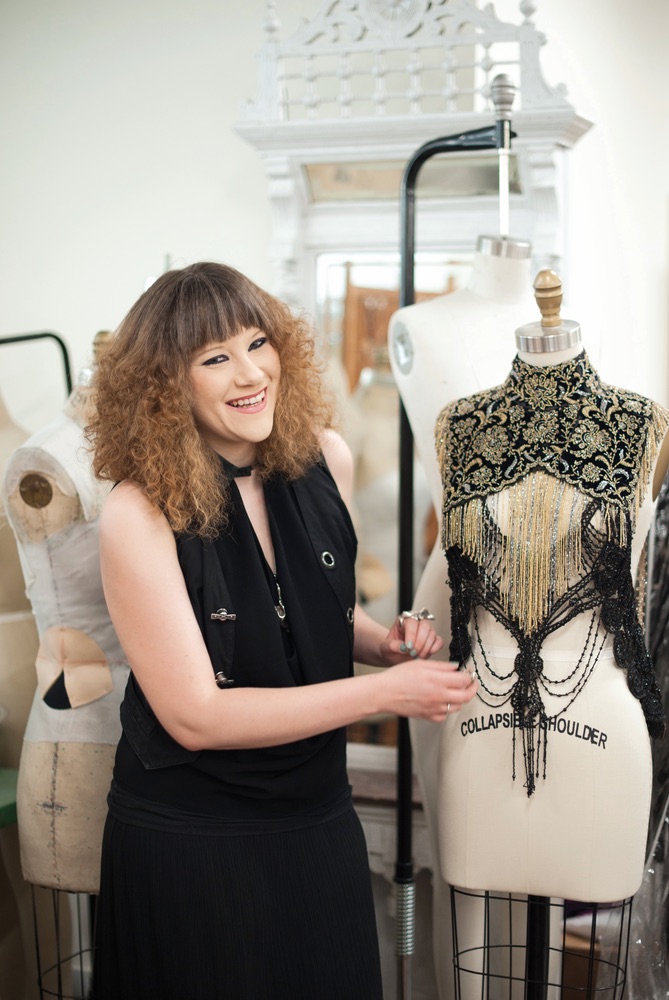 ARTICLE CATEGORIES