How a state-of-the-art recording studio and a local band poised for chart-topping success are transforming the Emerald Coast into a musical mecca
By Tori Phelps | 
Photography by Romona Robbins
The proposal surprised Donnie Sundal: "Let's start a recording studio." That seemingly off-the-cuff suggestion by friend and fellow music lover Mike Kent turned into Neptone Recording, a first-class recording studio in Destin that's attracting big names in the music industry.
Among those artists is Dread Clampitt, a Northwest Florida-based band that appears to be on the verge of megasuccess. In a classic chicken-and-egg scenario, it seems the Emerald Coast is becoming a sought-after destination for recording artists, as well as a hotbed of promising musical talent. Perhaps the question of which came first doesn't matter as much as the result: the area's undeniable presence on the national music scene.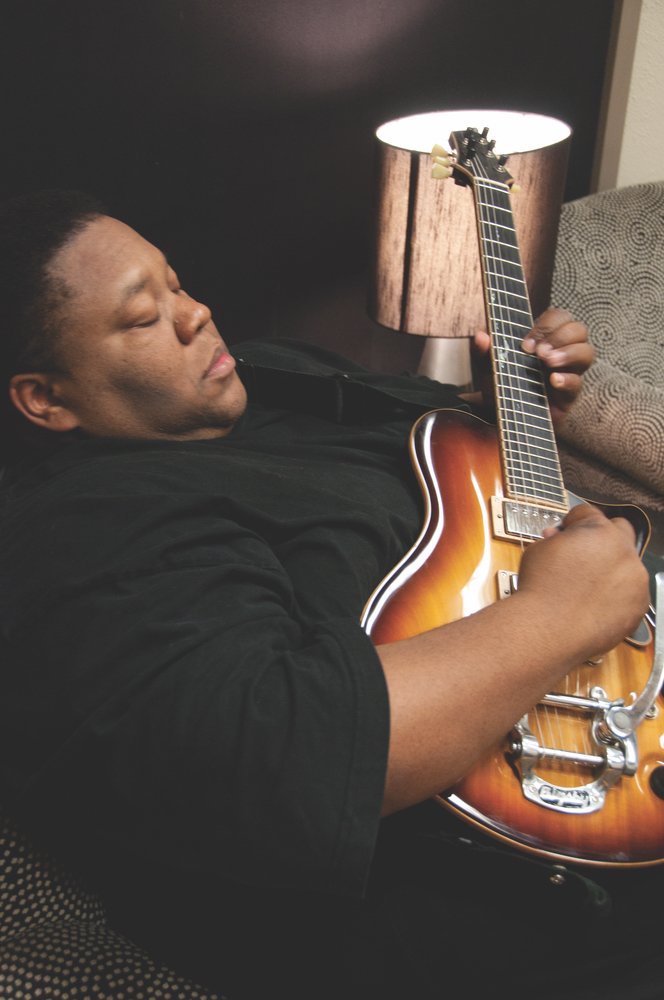 If You Build It…
Neptone Recording wouldn't exist if not for a chance meeting between Donnie Sundal, a career musician and respected recording engineer, and Mike and Gayle Kent. "The Kents were at one of my shows, and I was drawn to say 'hi' to them. Sometimes you can just look at certain people in the audience and tell they're really listening," Sundal explains.
That meeting led to an invitation for Sundal to play at a party the couple was planning, and, before long, a musical connection morphed into a rock-solid friendship and business partnership.
Kent's surprise business proposal came about five years ago, when Sundal was working with up-and-coming local band Dread Clampitt on its album, Geaux Juice. "I realized they needed a great microphone to properly finish the record," Sundal says. "Mike and Gayle had helped out in the past and had a keen interest in anything musical, so I asked if he would pay for half of the microphone, explaining I would pay him back with the next studio payment Dread made. Mike said, 'You could do that, or we could start a studio.'"
"If he only knew what he was getting into," Sundal smiles.
What Mike and Gayle got into, along with Sundal and his wife, Jennifer, was an endeavor that blossomed from a relatively modest initial vision into a 5,000-square-foot building containing two studios: Neptone on one side and Destin Recording on the other. The four partners worked together on the design and concept of the business and now focus on individual strengths. "I do the day-to-day running of the place, and Jennifer is the creative director," Sundal says. "People see us out front, but Mike and Gayle are really the ones who believed in it and made it happen."
The Kents were at one of my shows, and I was drawn to say 'hi' to them. Sometimes you can just look at certain people in the audience and tell they're really listening.
The full-scale recording studio provides a range of services to meet artists' needs—from the bare bones (simply a place to record) to a comprehensive experience that may include collaboration with studio musicians, song provision, voice-overs, engineering, and more. Neptone even offers an on-premises apartment and luxury beach house where artists can make themselves at home during the recording process.
This combination of custom services and on-site expertise of seasoned industry professionals has resulted in bookings by bands, solo artists, authors, and writers from all over the country. Some of the more notable people to record at Neptone: Justin Moore ("I Could Kick Your Ass" and "Back That Thing Up"); Junior Marvin of Bob Marley and the Wailers; songwriter Gary Hannan ("Back When I Knew it All" and "Tequila Makes Her Clothes Fall Off"); Longineu Parsons Jr.; Jeffery "Jellybean" Alexander; author/life coach Terri Amos-Britt; and the Red Bar Jazz Band featuring John "Jabbo" Starks, legendary drummer for James Brown and B.B. King.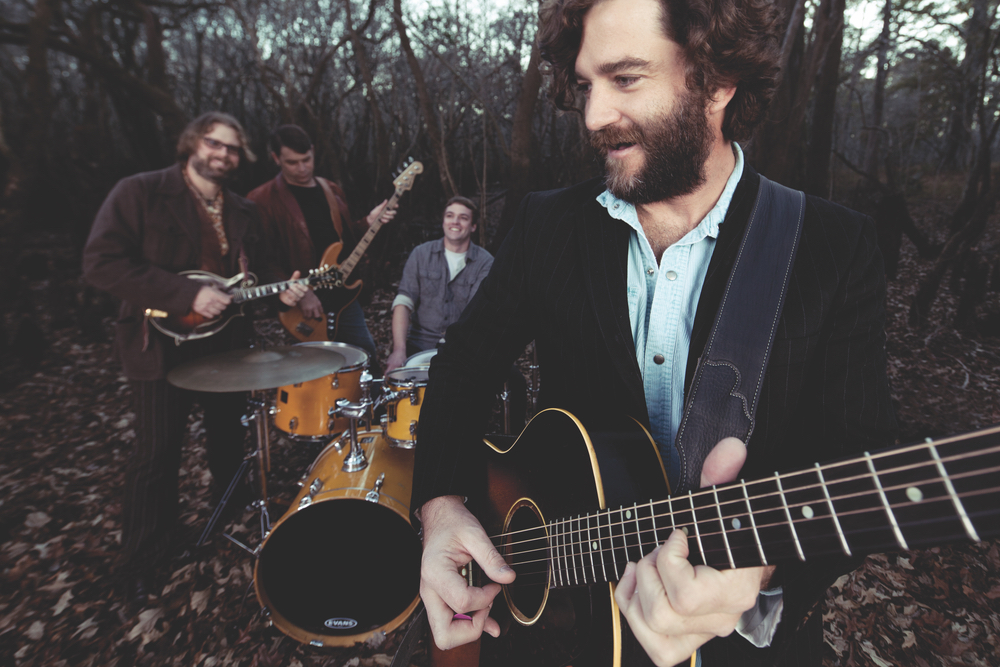 Dread Ahead
Dread Clampitt, the band whose need for a new microphone ignited the idea for Neptone Recording, is now a repeat customer. The genre-blurring band has recorded several albums under Sundal's guidance, including the latest, Learnin' to Live, in the new Neptone studio.
The top-notch facilities seem to symbolize how far the band has come in the eight years since fate (in the guise of legendary musician Duke Bardwell) brought together cofounders Kyle Ogle and Balder Saunders. Both Ogle and Saunders started playing music as kids—Ogle's godfather, Bardwell, put a guitar in his hands at age nine, while Saunders took up the mandolin at age seven. But it wasn't until Bardwell introduced the two that their individual struggles turned into a recipe for success. They began writing music together and, along with a fiddle player added to round out their sound, performing locally. Bardwell, who had played bass for Elvis Presley, also joined the band to get back into performance mode for an upcoming Elvis reunion.
It's the best feeling in the world when everything
you've practiced and everything you believe
about your songs is just working.
Dread Clampitt experienced small but growing success over the next few years as they added and subtracted members. Most notably, Bardwell decided to step aside as the band's travel schedule picked up. "As he put it, 'I've already done this. It's your time now,'" Ogle said. "For his replacement, Duke suggested a guy in town named Kenny Oliverio, and, luckily for us, he was interested."
Today, Dread Clampitt consists of Balder Saunders (mandolin, vocals), Kyle Ogle (guitar, vocals), John Reinlie (drums), and Kenny Oliverio (bass, vocals). Duke Bardwell's presence remains strong as an honorary member and mentor.
The band's unique instrumentation gives it the ability to play a variety of different styles and genres, which is good—but also makes it difficult for even the members themselves to nail down the exact type of music they play. "We're not bluegrass, we're not country, we're not rock," Ogle maintains. "It's more like folk rock or maybe 'new grass,' which is what others have called our sound."
Saunders puts it more succinctly. "Duke Ellington said there are only two kinds of music:  good music and bad music."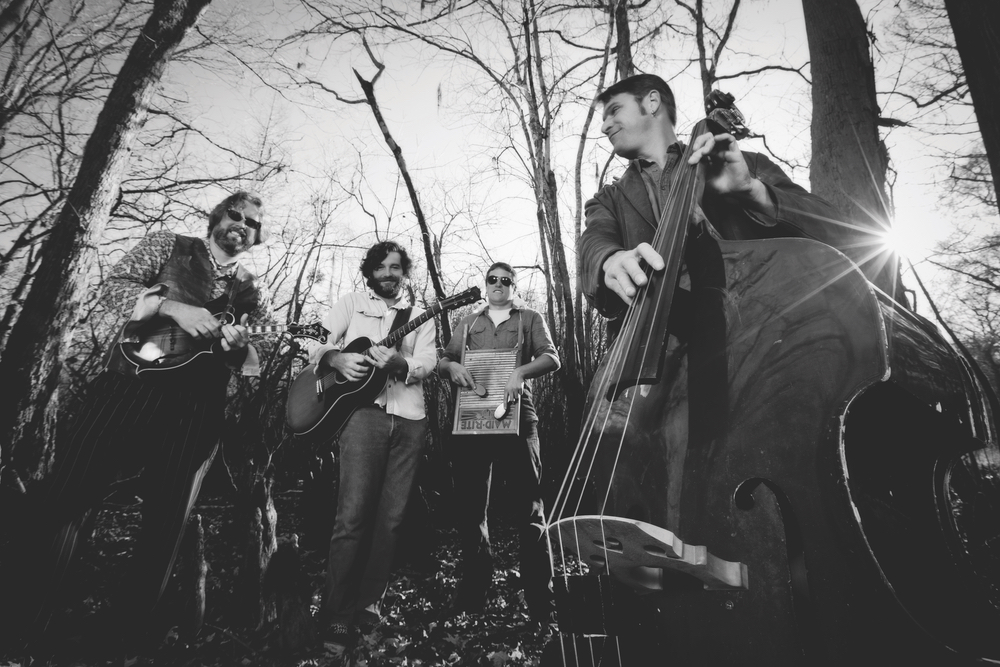 Keeping the Passion Alive
To help ensure it remains in the "good music" category, the band performs a mix of original songs and covers. "We like off-the-beaten-path music, but as a performer you have to entertain the audience," Saunders says. "I think we're paying homage to our songwriting heroes by learning and performing their songs."
Ogle says the band got the thrill of a lifetime when one of those heroes, Sam Bush, recorded with them on Learnin' to Live. "We asked him to play fiddle on one song, and he agreed. During the recording process, we parted ways with our fiddle player, and Sam ended up playing on all of the songs. He's the nicest, funniest, coolest guy. Everything you could want when you meet your hero, he was all of that and more."
These moments of pure magic—whether they involve making music with an idol or nailing a perfect set with bandmates—are part of what make the years of struggle worthwhile, says Ogle. "It's the best feeling in the world when everything you've practiced and everything you believe about your songs is just working. You hit what you go for, you sing every note you want to sing, and the crowd loves you."
Of course, the music industry is more often cruel than kind. From opportunistic people to less-than-enthusiastic crowds to the physical discomforts of performing and moving equipment, Dread Clampitt has experienced them all. Saunders says the lyrics in the band's song, "Last Call," perfectly illustrate the lack of glamour they've encountered on the road: "It's you, the bartender and the bouncer, and he looks like Planet of the Apes. Last call has come and gone, but they'll lock the door and let the band have one more round."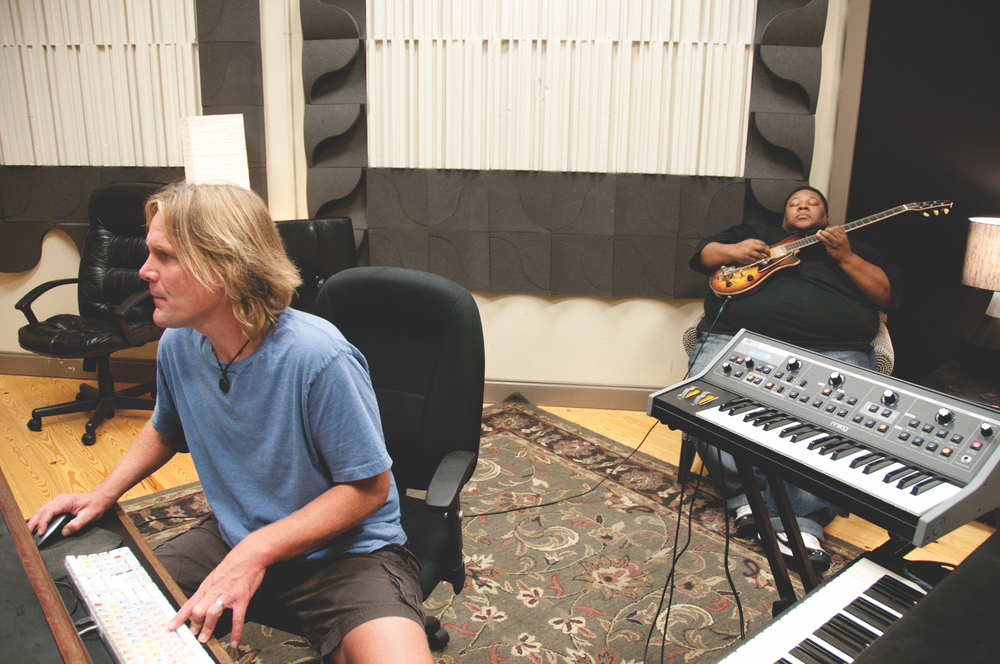 Sums up Ogle, "You can go from being a total rock star and having the best night of your life to not being able to pay for applause. You've got to be prepared to deal with the tumbles from those soaring highs; that's why it really is a passion."
For both founding members, it's a passion that's lasted their entire lives and has carried them through nearly a decade of shared struggles, including a seven-day-a-week performance schedule—often punctuated with three gigs a day on Saturdays—in the beginning. And now, knock on wood, seems like it might finally be their time. "I don't want to jinx us," Ogle hedges, "but I've got a good feeling about the future. I think this is the best our band has ever been; the vibe of the group is great, and it's an honor to play with these guys."
The Beat Goes On
Part of what's gotten Dread Clampitt to the cusp of widespread success has been the support, both personal and professional, from Sundal and the Kents. "Mike and Gayle have been great benefactors to the band since the very beginning," Saunders raves. "They gifted us our first band van and made Geaux Juice happen. I think their good karma is a magnet for greatness."
"The Kents are the sweetest people in the world," Ogle concurs. "And Donnie makes you feel at home and completely comfortable in the studio. He pulls these performances out of you, and he won't stop until he gets it. He went above and beyond with Learnin' to Live. We had lots of upheaval in the band while we were recording, and he essentially revived the album."
Though Sundal downplays the kudos, he does acknowledge that most people would be surprised at how much work goes into recording a top-notch CD. "It's like polishing a diamond in the rough," he says. "That's where the producer comes in handy. It's his job to guide the artists, keep them focused on what's important, refine when necessary, and know when to leave it alone."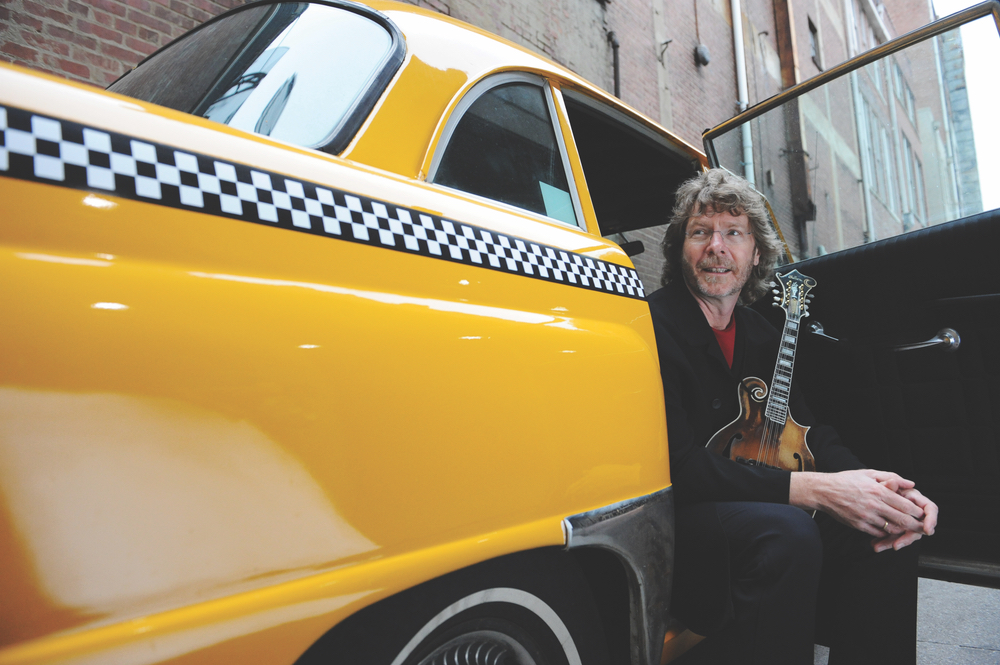 Sundal works similar magic on albums for his own band, Boukou Groove, a collaborative effort with Derwin "Big D" Perkins. The band, which has a New Orleans funk-soul feel, is currently at work on a 2011 CD release—something they have to squeeze in between high-profile gigs in New Orleans, Chicago, Atlanta, New York City, and other musical hot spots.
Because he's been on both sides of the glass as a performer and engineer/producer, Sundal knows that Neptone has what it takes to compete in the recording industry. "The industry has changed so much, and you have to change with it," he says. "It's all about creating your own niche, and that's what we've done. Neptone is a great place to get away from it all and focus on creativity. We're a destination studio located on one of the most beautiful beaches in the world."
It's all about creating your own niche, and that's what
we've done. Neptone is a great place to get away
from it all and focus on creativity.
Sundal says the studio's main goal is to bring as much great music to the area as possible, and he and his partners intend to focus on attracting talent from around the world. Other plans include expanding the Neptone business model to include marketing performers, as well as starting a record label, publishing company, and production company.
No matter what direction the studio takes, however, its core mission will remain the same: providing an ideal environment for artists. "The studio is run by musicians who understand what it takes to make an artist comfortable," Sundal stresses. "It was built by musicians for musicians."
Just one of the reasons the Emerald Coast could soon go platinum.
—V—
---
For more information about Neptone Recording, visit neptonerecording.com.
For more information about Dread Clampitt, visit dreadclampitt.com.
ARTICLE CATEGORIES