By Laurie Crowley |  
Photography Courtesy of DCWAF and Facetime Photobooth
An idea shaped from a need, inspired by a passion, and propelled through generosity and support spurred the naissance of the Destin Charity Wine Auction Foundation (DCWAF) in 2005.  Northwest Florida has been an important wine festival destination for over two decades, and the 2013 schedule did not disappoint. Earning the distinction of being one of the Top Ten Charity Wine Auctions in the country from Wine Spectator, the folks at DCWAF are poised to catapult their event onto the main stage of the wine auction world. For the past eight years, DCWAF has been attracting some of the most influential vintners and celebrity chefs and connecting them with philanthropic-minded citizens to raise money for children in need. This year's theme, "Future's So Bright," perfectly captured the essence of the group's mission. The foundation grew out of a desire to give back to a community and now brings together hundreds of local and national businesses and individuals to help those most in need: our children.
Whether you are an oenophile (wine connoisseur) or simply someone who enjoys a nice glass of wine paired with a sumptuous dinner, the Destin Charity Wine Auction Foundation has created an event geared not only toward showcasing wine, but also toward a weekend of culinary delights, culminating in a live auction of rare wines, travel packages, and other exclusive items.
Wines are scored through a comparison of their quality in four categories: first, appearance, then scent, followed by taste, and, finally, overall presentation. If charity auction events were evaluated in this manner, the DCWAF would score through the roof!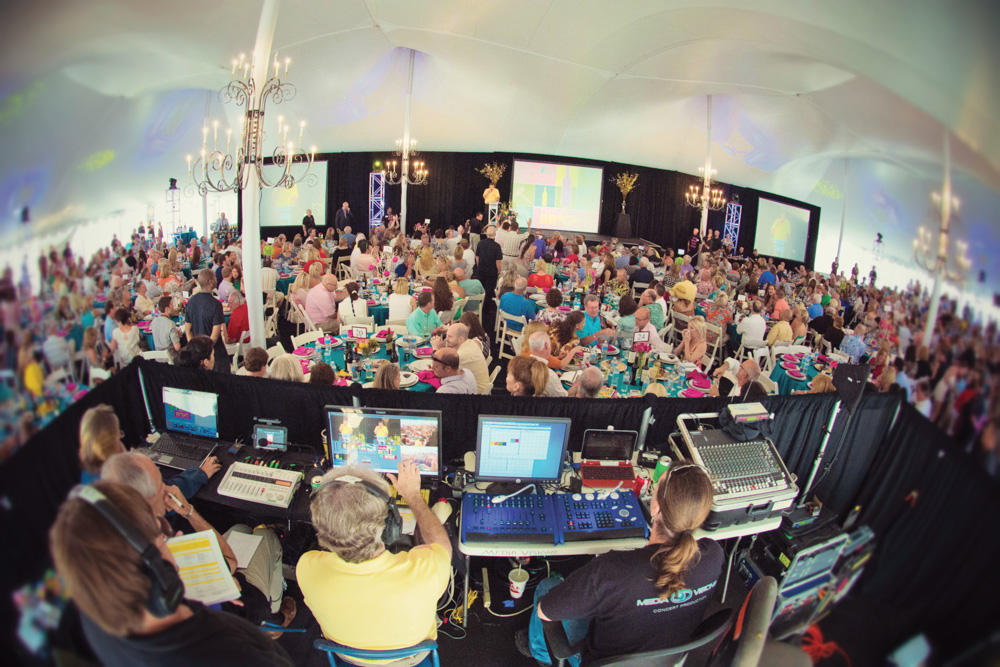 Appearance
In 2005, Chan Cox, owner of Wine World and founder of the Sandestin Wine Festival, approached a group of philanthropic friends and wine lovers with the idea of raising money for children in need. The group held its first silent auction and raised $80,000 the first year. They soon added a live auction component, and the Destin Charity Wine Auction Foundation began to grow. Having a passion for giving back to his community, Chan has since started the South Walton Beaches Wine and Food Festival, held in conjunction with DCWAF.
Since 2005, DCWAF has donated $4.7 million to support a variety of children's charities in Northwest Florida. In 2012, DCWAF donated $1.2 million ($895,000 from live auction bids), representing a 300 percent increase in giving capacity since the foundation's inception. Revenue from both live and silent auctions in 2013 totaled $1,323,000, a 16 percent increase over last year's results. These funds have affected the lives of over 42,000 youths over the years, including those afflicted by health issues and abuse.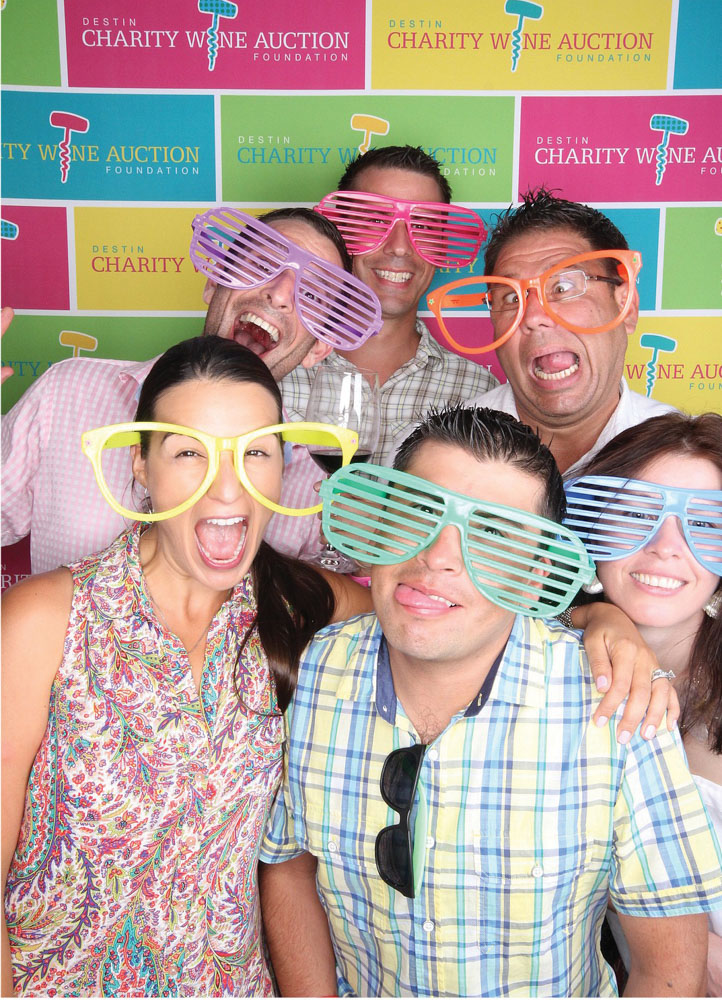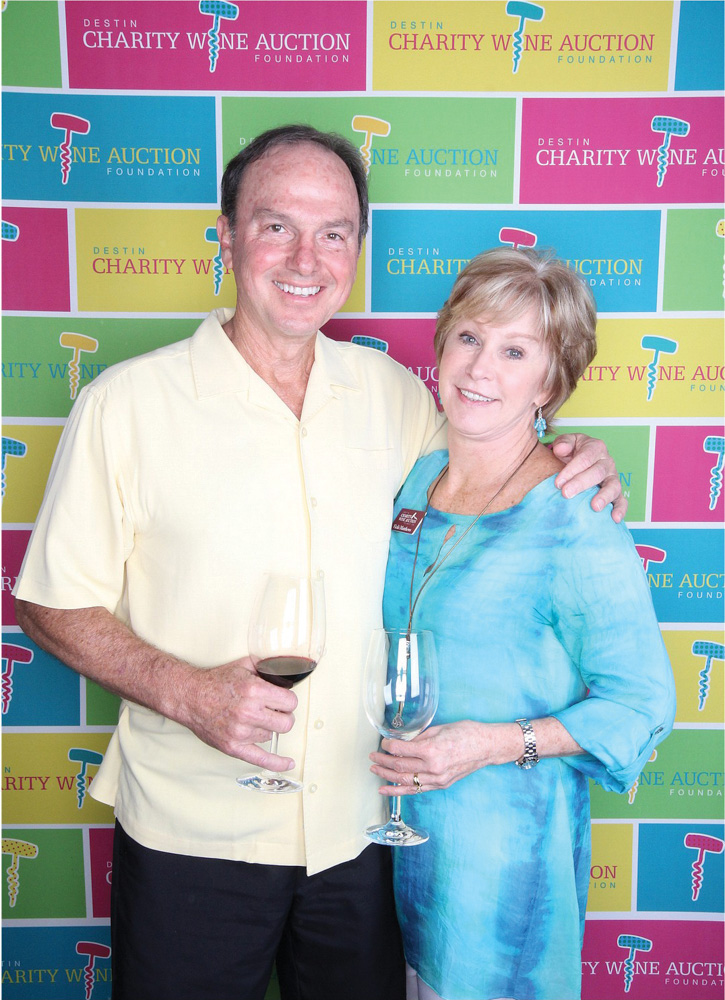 Scent
John Russell took over as president of DCWAF a little over a year ago and couldn't be more excited about the foundation and its future. "Donating over a million dollars this year to local charities to enhance the lives of children in our area is the reason we exist," notes Russell. With a staff of three and a dedicated, invested board of directors, DCWAF has grown from a regional wine and culinary event to a nationally recognized one, attracting celebrity chefs and celebrated vintners to the area. "Because of our success and the generosity of our patrons, we are able to offer rare and highly sought-after wines and wine-themed trips for auction," Russell says.
Having outgrown its previous location at Sandestin Golf and Beach Resort, the group's May 2013 event was moved to Grand Boulevard at Sandestin. Lauren Magli, director of events for DCWAF, notes that moving an event of this magnitude to a new location was challenging. "The pressure was on not only to match previous years, but also to exceed all expectations, and because of the volunteers, sponsors, and patrons, and the compelling leadership of John Russell, we were able to surpass the previous year's revenue, continuing the trend of revenue growth every year since the first auction in 2006."
Inside a festive tent, the lively attendees bid on auction lots, including a six-night stay at the Grand Isle Resort and Spa in Great Exuma, Bahamas, with round-trip airfare via private jet, and a trip for eight from We Are the World, which included a VIP lunch and wine dinner aboard The World, the largest privately owned yacht on the planet (also with round-trip airfare by private jet). Needless to say, these two lots received the highest bids of the evening—$28,000 each.
Over the weekend, fourteen patron dinners were held in private homes and at prominent restaurants in the Emerald Coast region. Guests at each event were treated to an intimate dinner prepared by a celebrity chef with accompanying wines chosen by the guest vintner. These patron dinners have become a mainstay during the auction weekend and generate impressive revenue for the charities.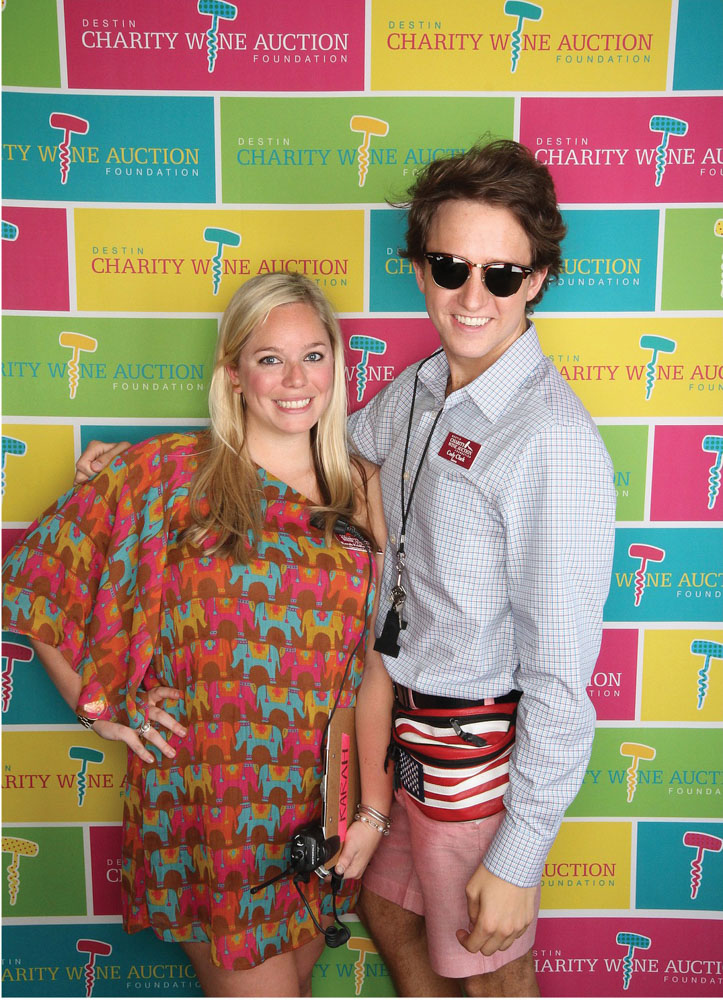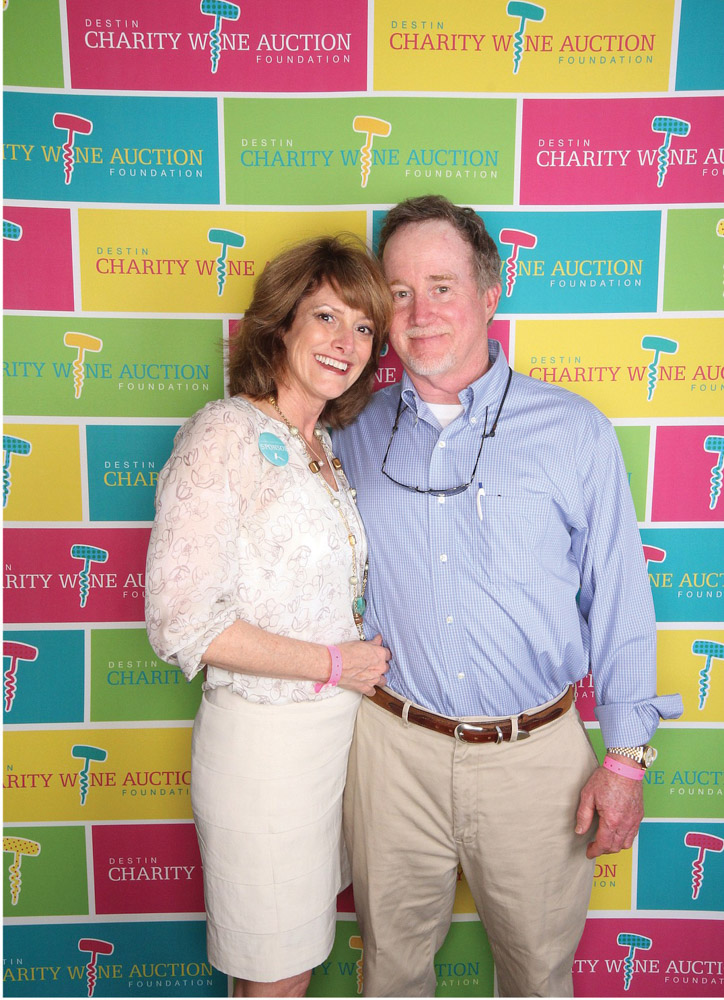 Taste
"One of the most heartwarming experiences during the auction season, and beyond, is visiting some of our benefiting charities," says Russell. "To see firsthand where the money is going—and how it affects the life of a child—is truly gratifying. This year's results will provide significant funding for fourteen charities that do incredible work to change the lives of so many children."
Overall Presentation
Impacting the lives of so many children in need is a testament to the unyielding efforts of this wonderful foundation. Not only do these efforts enrich the lives of the children, but DCWAF has also found a way to bring the region together in a spirit of community and, in the process, showcase the overwhelming power of volunteerism.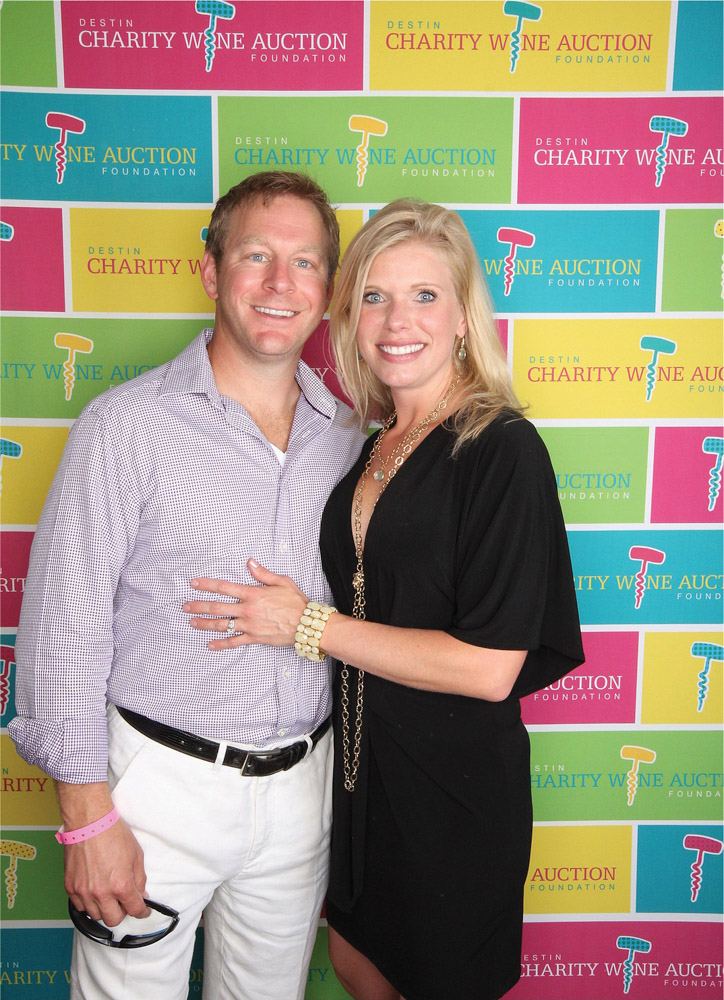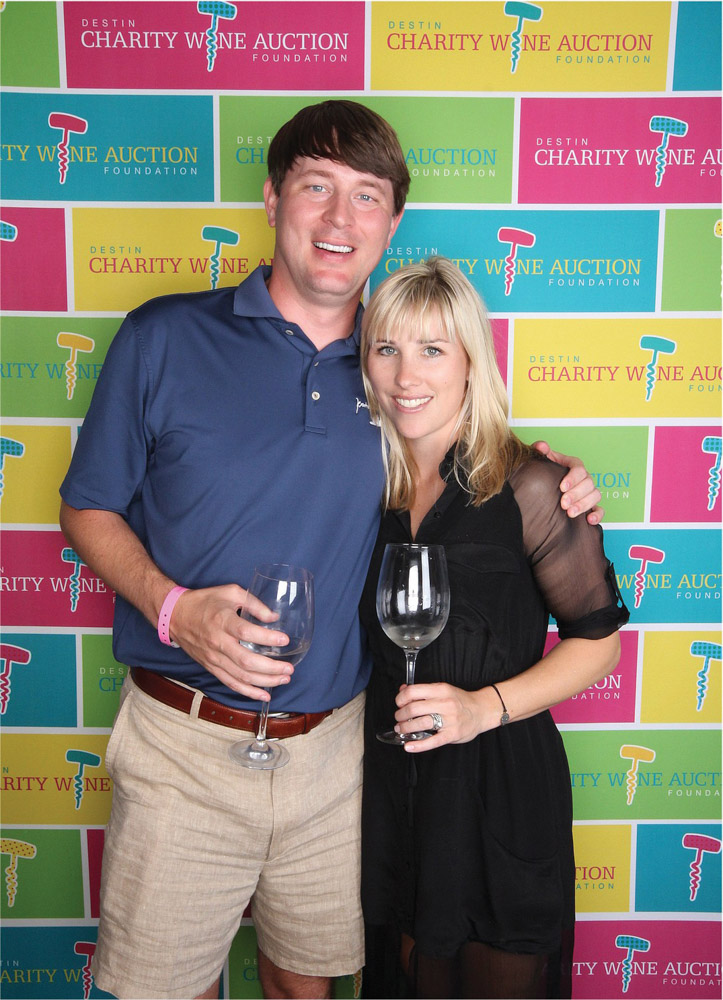 Benefiting Charities:
Boys & Girls Clubs of the Emerald Coast, Children in Crisis, Children's Advocacy Center, Children's Volunteer Health Network, Emerald Coast Autism Center, Fisher House of the Emerald Coast, Food for Thought, Habitat for Humanity of Walton County, Horizons of Okaloosa County, Opportunity Inc., Pathways for Change, Sacred Heart Hospital on the Emerald Coast, Shelter House of Northwest Florida, and Youth Village, Inc.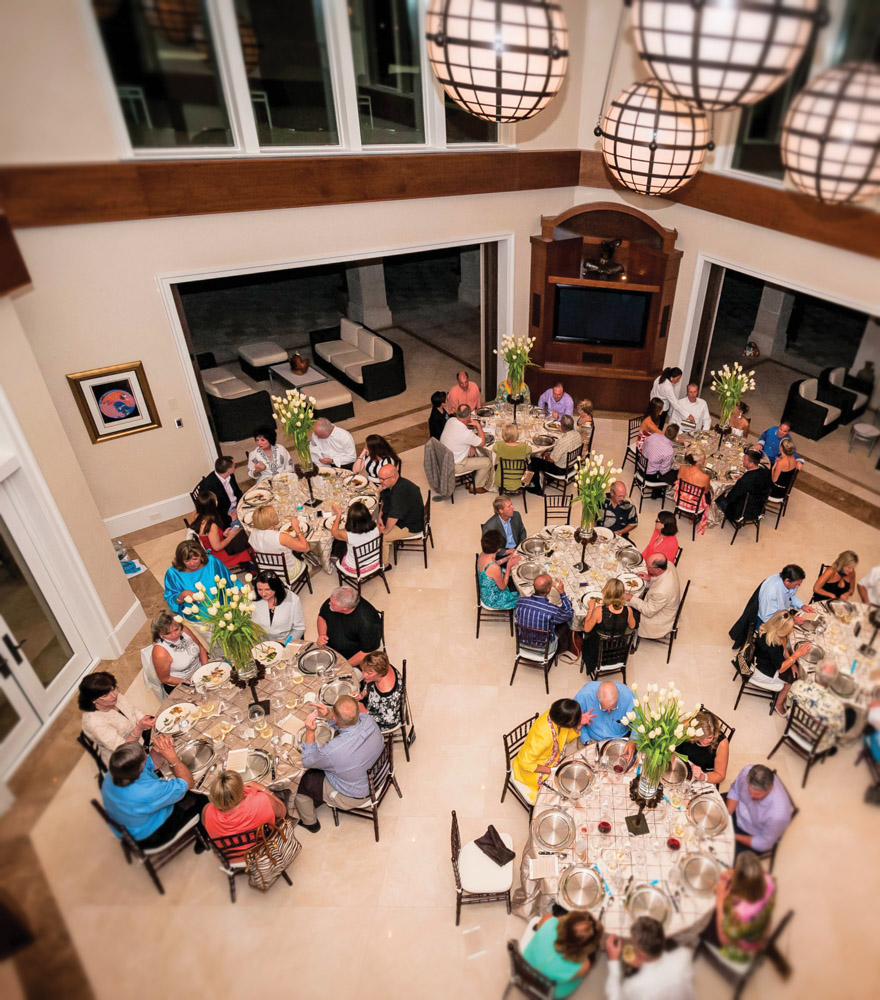 Participating Wineries:
Caymus Vineyards, Pride Mountain Vineyards, Paul Hobbs Winery, Merry Edwards Winery, Dunn Vineyards, Jarvis Estate Winery, Robert Craig Winery, Spring Mountain Vineyard, Joseph Phelps Vineyards, Château de Beaucastel, DeLille Cellars, O Wines, Domaine Champy, Domaine Clos de la Chapelle, Duckhorn Vineyards, Hourglass, Husic Vineyards, Krutz Family Cellars, Willamette Valley Vineyards, V Madrone Cellars, Schweiger Vineyards, and Betz Family Winery.
Celebrity Chefs:
Alex McPhail of Iron, Brendan Orr of Roof Top Café, Carvel Grant Gould of Canoe, Cindy Hutson of Ortanique on the Mile, Clay Conley of Buccan, David Gwynn of Cypress Restaurant and Vertigo Burgers and Fries, Dan Vargo of Seagar's Prime Steaks and Seafood, Jamie McFadden of Cuisiniers Catered Cuisine and Events, Jude Tauzin of Tony Chachere's Creole Foods, Louis Osteen of Louis's at Sanford's, Luis A. Pous of The Dining Room at Little Palm Island Resort and Spa, Robert Gerstenecker of Park 75 at Four Seasons Hotel Atlanta, Tim Creehan of Cuvee Bistro, Cuvee Catering, and Grill Plus, Scott Serpas of Serpas True Food, and David Cunningham of V Seagrove.
— V —
---
To learn more, visit www.dcwaf.org.
ARTICLE CATEGORIES