It was a beautiful Independence Day weekend. The sun was shining and the beach was breathtaking as The Fitness Fetish, a landmark family sport and beach shop, celebrated its twentieth anniversary milestone in Seaside, Florida.
Store owners Laurie and John Olshefski, along with their family, have inspired others to live and enjoy a happy and healthy active lifestyle since July 1994 when they opened The Fitness Fetish adjacent to the iconic Coleman Beach Pavilion.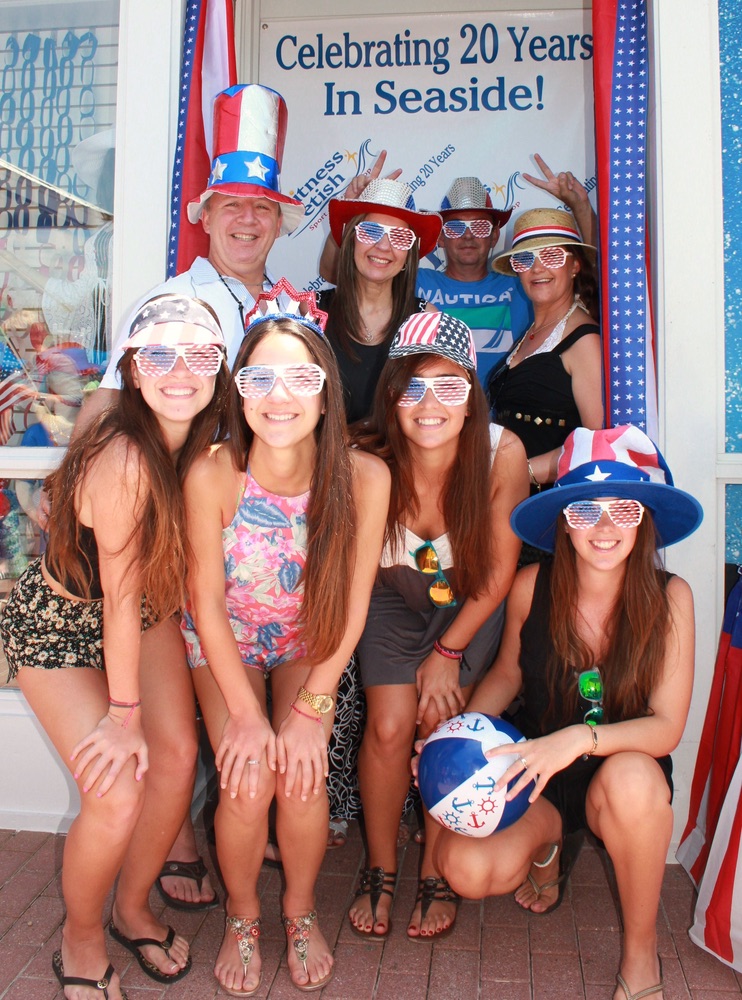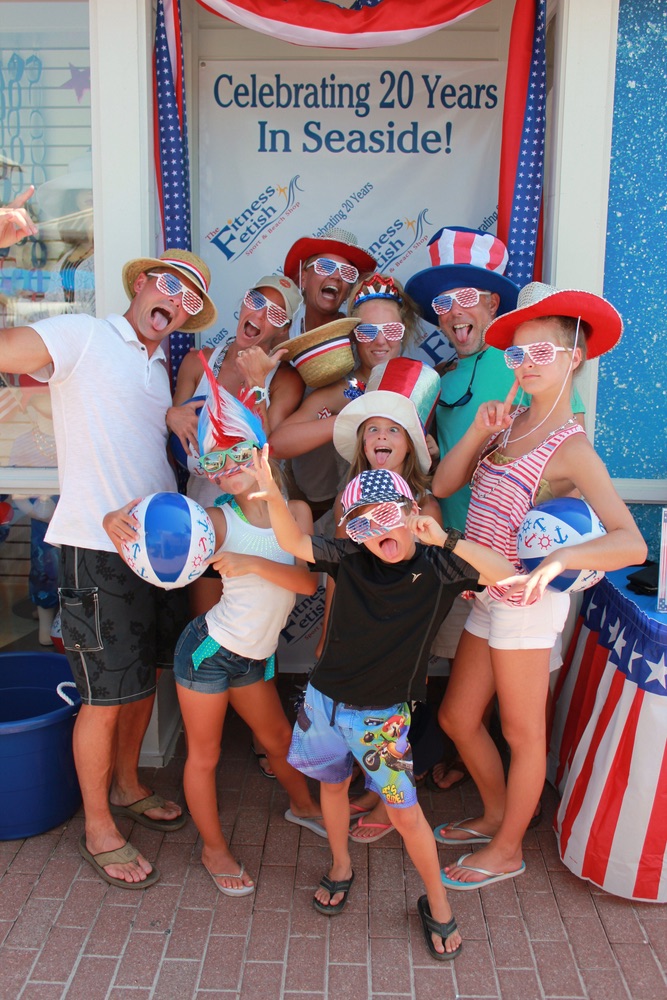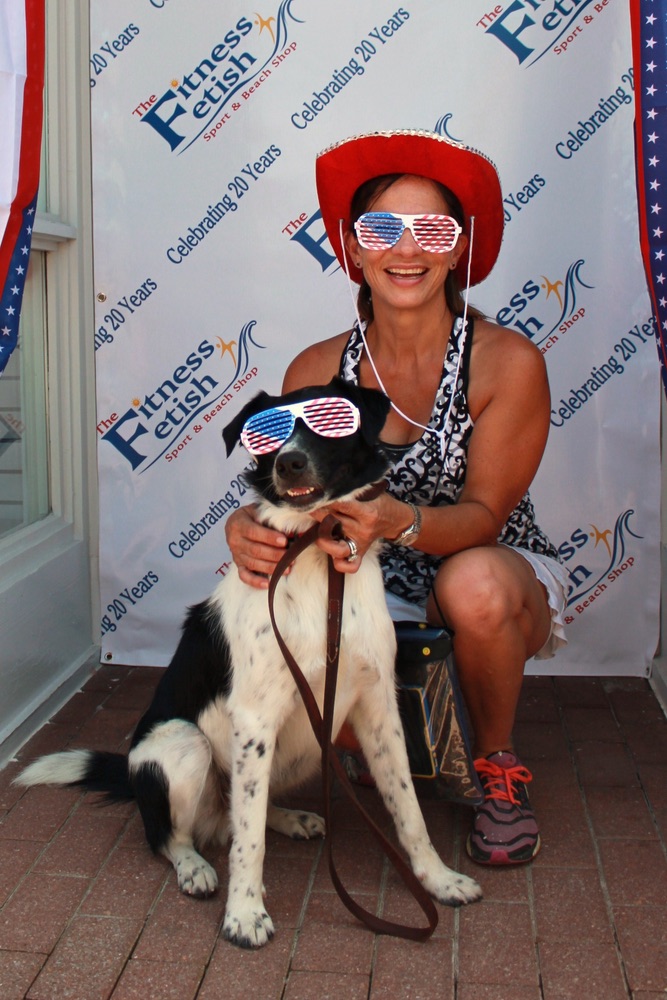 The Olshefki family, the Fitness Fetish team, friends, and loyal customers all enjoyed a patriotic anniversary party on Saturday, July 5 at the store. The celebration included a star-spangled photo booth, games, and door prizes from some of the store's most popular brands, such as Southern Tide, Life Is Good, and Sanuk. There was also a grand prize drawing for a $500 Fitness Fetish shopping spree, as well as a "Guess the Gumballs" competition, where customers could guess how many red, white, and blue gumballs were in a jar.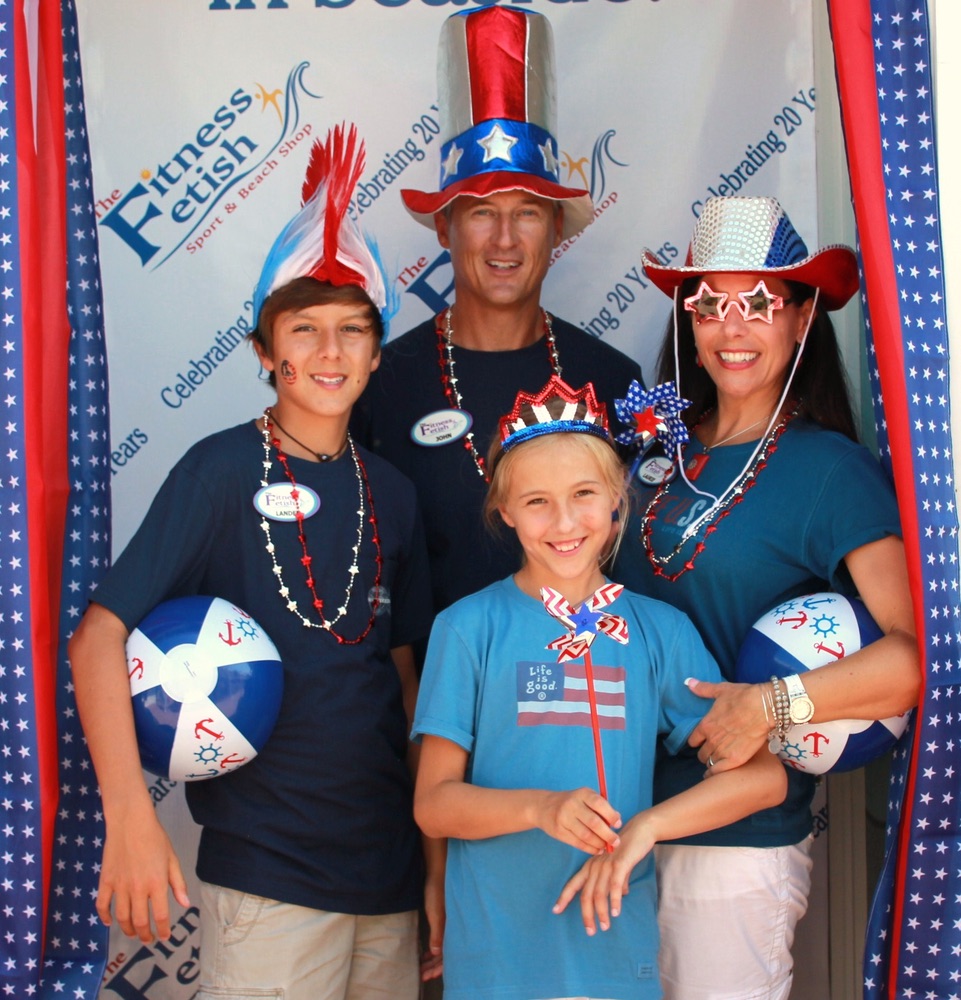 Congratulations to The Fitness Fetish on bringing the community great shopping and inspiration for living a healthy, active lifestyle for twenty years. Here's looking at many more!
— V —
ARTICLE CATEGORIES