Interview by Jordan Staggs | Photography courtesy of SORD Fishing
From Houston to Myrtle Beach, then Hoboken to the Gulf Coast of Northwest Florida, Steven Vanden Heuvel has lived his life from coast to coast. He is one of three brothers raised, as he says, on a "healthy dose" of sports and with a "chip on his shoulder" as the youngest. He was also diagnosed at age five with severe-to-profound hearing loss, which Heuvel says—perhaps surprisingly to some—changed his life for the better.
"It helped shape the way that I learned, solved problems, interacted with others, and ultimately it shaped me into the entrepreneur that I am today," he shares. These skills and a love of sports and the outdoors have carried him in building a successful brand of tools and accessories for the avid fisherman, SORD Fishing Products.
The line of utility and fillet knives, pliers, apparel, and more has taken off, serving sportfishing men and women who live and fish "where the map turns blue"—mostly along America's Gulf Coast and East Coast, but these products are useful anywhere the big game fish are biting! VIE caught Heuvel between charters and tournaments to chat about starting SORD, its top-rated products, and his favorite parts about fishing in the Florida Panhandle.
VIE: Did you always want to work in retail and product development, or did you fall into e-commerce by coincidence?
Steven Vanden Heuvel: I went to college at Coastal Carolina University outside Myrtle Beach, South Carolina, where I majored in finance. I remember writing a ten-year plan for my life; I said that I wanted to become the CFO of an oil and gas company back in Texas. That must be the furthest thing from what I am doing now, but I would not have it any other way. I moved up to Hoboken (the armpit of NYC) after graduation and worked for a small financial services company headquartered in the same building as a budding e-commerce startup called Jet.com (acquired by Walmart for $3.3B). The financial services company was undergoing an acquisition of its own, and I did not want to go with the new company, so I walked around to the Jet.com side of the offices and knocked door to door, trying to find a recruiter. I went into the recruiter's office and stated that I wanted to help them grow their fishing category, create better quality products, and, quite frankly, the fishing side of their website looked like garbage.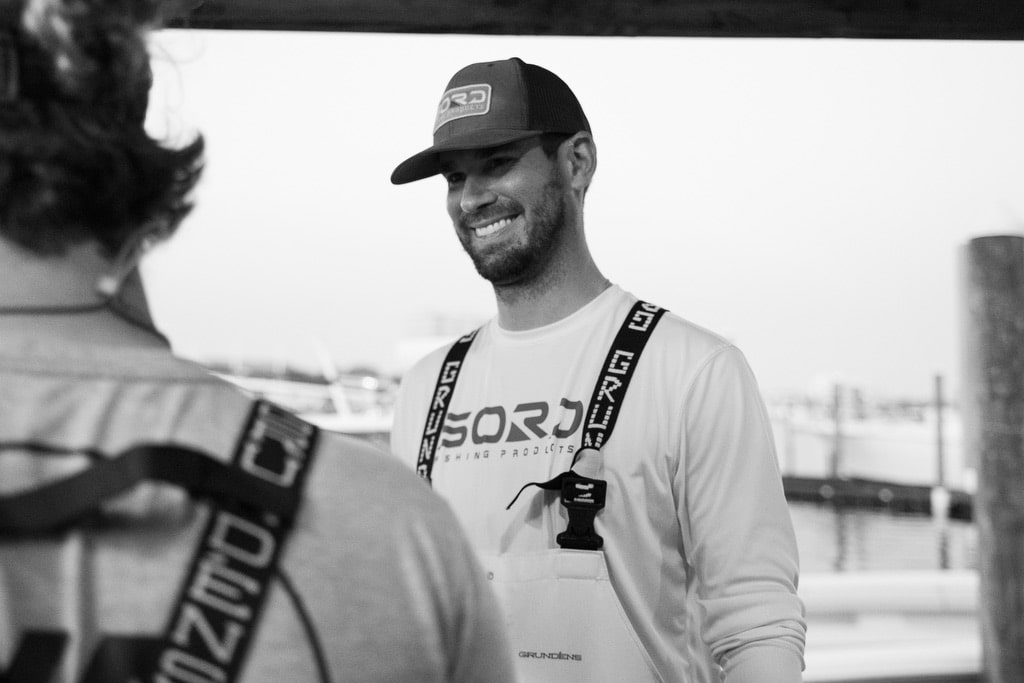 I applied for the position, and instead of coming to my first interview ready to answer questions, I went with a pitch deck and a business plan of how to grow their share of the fishing market to $30 million in sales. I was hired a few weeks later as the category manager for fishing, hunting, and boating. Walmart had just announced the purchase of the company the month that I was hired. My boss, who had a passion for developing private-label products under the Ozark Trail name brand, was in California, and I was on vacation in Destin, Florida, when he called and asked if I wanted to take a trip with him to China to develop my line of fishing products for Walmart. I jumped at the opportunity. That was how I got my start in product development.
VIE: Wanting to start a business to fill a niche in the market is one thing, but how did you take that desire and make SORD a reality?
Steven: There was a pivotal moment when I was in Hoboken, and my dad had been diagnosed with a brain tumor. My parents had moved to Destin after I graduated high school. During one of many trips back there between when my dad was diagnosed and when he passed away, he gave me some words of advice about how he worked his whole life only to start really living it once he had retired. After he passed away, those words were fresh in my head, and I fought through some of the deepest valleys of depression for about eighteen months.
They also emphasize having the best equipment to get the job done. That inspired The Crazy Ones. I wanted SORD to be known for building products that are indestructible, built for people who are crazy about fishing.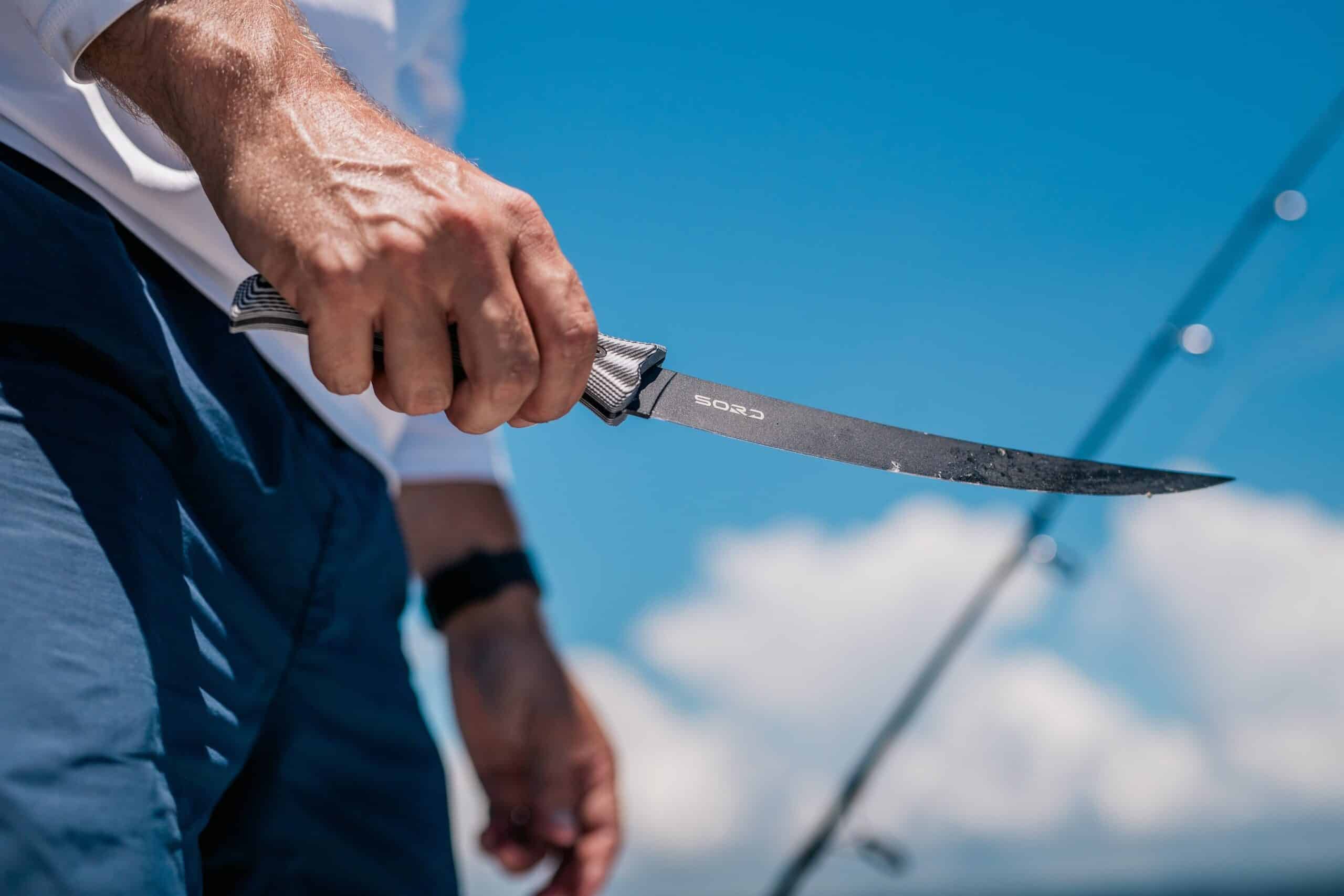 When I left the Northeast, I knew that I was going to start my own business and had already started brainstorming what that would be. I had a few different ideas floating around my head, and SORD was the one I knew had three crucial points for building it into a successful business. First, there was a gap in the market for high-quality fillet knives and other tactical gear, presenting an incredible opportunity at the right time. Secondly, I could get the entire business up and running quickly with the knowledge I already had. And last, it would not take hundreds of thousands or millions of dollars to start.
I also knew I wanted to build a life where I was truly living and never felt like I was "going to work." SORD allowed me to combine my passion for fishing and business.
The most rewarding part of the business is watching all the small wins start to add up. I remember taking my laptop to Starbucks for free Wi-Fi, and I refreshed my analytics to show that we had grossed our first ten thousand dollars. If you have ever seen the movie The Pursuit of Happyness, you can envision the scene where Will Smith's character gets the job at the brokerage, and he's out on the streets clapping and crying—that was me at that moment. It has been incredible to take a step back and remember that what once started in a Starbucks has now moved into a full warehouse in Santa Rosa Beach, where I have my own office!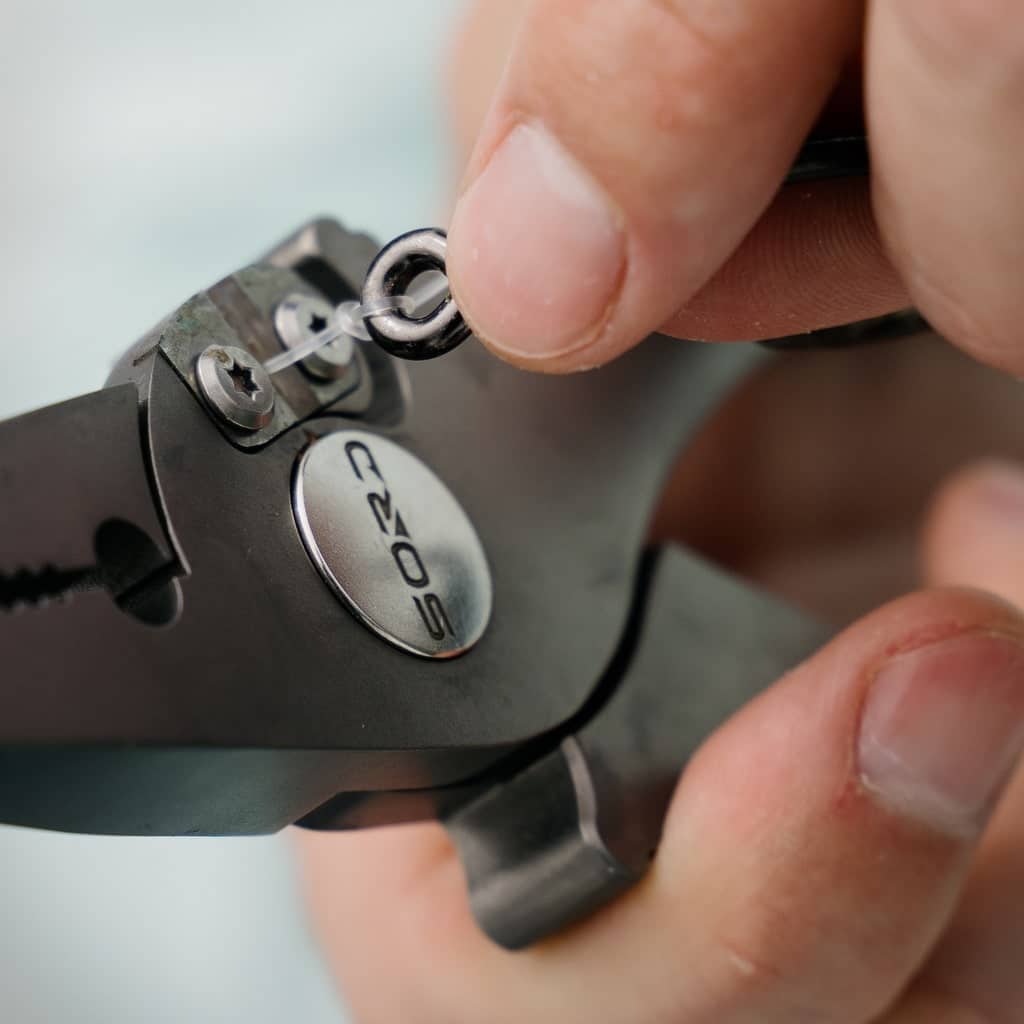 VIE: Tell us what your tagline "The Crazy Ones" means in your own words. What inspired it?
Steven: The Crazy Ones are the people for whom fishing is more than just a hobby; it is part of who they are. They spend hours researching a specific area and poring over articles, and they spend a lifetime pursuing the biggest fish that their waters have to offer. If you think of individuals who are crazy about anything, from competing in Ironman races to simply cooking a great brisket on a smoker, they are going to soak up as much information as they can. They also emphasize having the best equipment to get the job done. That inspired The Crazy Ones. I wanted SORD to be known for building products that are indestructible, built for people who are crazy about fishing.
VIE: What makes the Destin and 30-A area a great community for your HQ, aside from the world-class sportfishing?
Fishermen are finicky people. They always have a specific preference for the knife that they choose. We can make accurate guesses on what someone would like based on what kind of fishing they prefer.
Steven: We have a community of entrepreneurs that is second to none. I believe there is no better place in the country to start a business than this area because every other person I meet has their own business and is willing to help you in any way they can. We also have easy access to the major Gulf Coast fishing market from Tampa Bay to Louisiana. We can be at an event in Tampa in six hours, then be in Orange Beach the following weekend. There is also a world-class community of The Crazy Ones who call the Florida Panhandle home. I believe the area is ripe for more outdoor-focused consumer brands; we're surrounded by state forests, pristine beaches, incredible bays, and world-class fishing. The first pioneers of this were BOTE and YOLO in the paddleboard space, and the new guys on the block are SORD and Choona, but I truly believe the 30-A area will see a ton more outdoor-minded consumer brands get started here.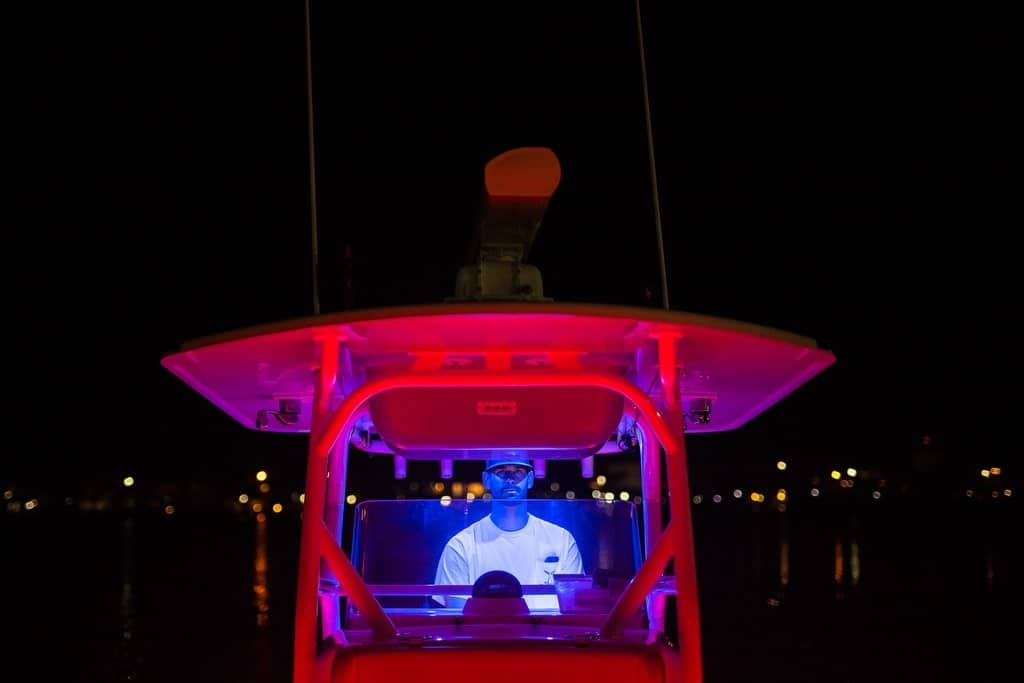 VIE: Which products are your top three bestsellers?
Steven: In the product development process, we get a full range of samples with different steels and put each through rigorous testing here in the 30-A area. The SORD bestsellers are our Seven-Inch Fillet Knife, Nine-Inch Fillet Knife, and Titanium Pliers. Fishermen are finicky people. They always have a specific preference for the knife that they choose. We can make accurate guesses on what someone would like based on what kind of fishing they prefer. Someone who spends most of their time in the bay system or inshore will typically want a seven-inch knife, while someone who spends all their time offshore would prefer a nine-inch knife. They will all prefer a set of titanium pliers because they do not rust, corrode, or seize up when fishing in saltwater; plus, they have replaceable line cutters on the side!
VIE: What's your favorite area and species to fish, and why do you love it?
Steven: There is something special about leaving the Destin pass and fishing in what I consider to be our "home waters" offshore. My all-time favorite fish to target are wahoos—they are known for quick bursts of speed, and when one hits your trolled bait, the line rips off the reel at an astounding pace. Wahoos are also easily accessible, only twenty to thirty miles off our coastline, and they make (someone will fight me on this) the best table fare of any fish that comes out of the Gulf of Mexico.
— V —
---
Readers in the Florida Panhandle can check out SORD Fishing Products at the Emerald Coast Blue Marlin Classic at Sandestin June 21–25 or the Baypoint Billfish Open in Panama City Beach June 28–July 1. Visit SORDFishingProducts.com to learn more or shop now.
ARTICLE CATEGORIES