A Vintage Tiki Bar Comes to Life
Photography courtesy of The Daytrader Tiki Bar & Restaurant | Interview by Addie Strickland
Where's the new dinner hot spot? The Daytrader, located in Seaside, Florida, next to the iconic Coleman Pavilion, is a one-of-a-kind tiki bar-inspired restaurant that brings a relaxed atmosphere and Polynesian flair to the bustling 30-A beach community. This new restaurant's personality was brought to life through restaurateur and chef Nikhil Abuvala of Roux 30a, Nanbu, and Nanbu Too, along with the creative genius of his wife and partner, Hannah Grace Abuvala. They created a restaurant space and menu embodying the arguably unnecessary yet always welcomed temptation to clock out of your nine-to-five and enjoy a chill conversation and great food with friends and cocktails.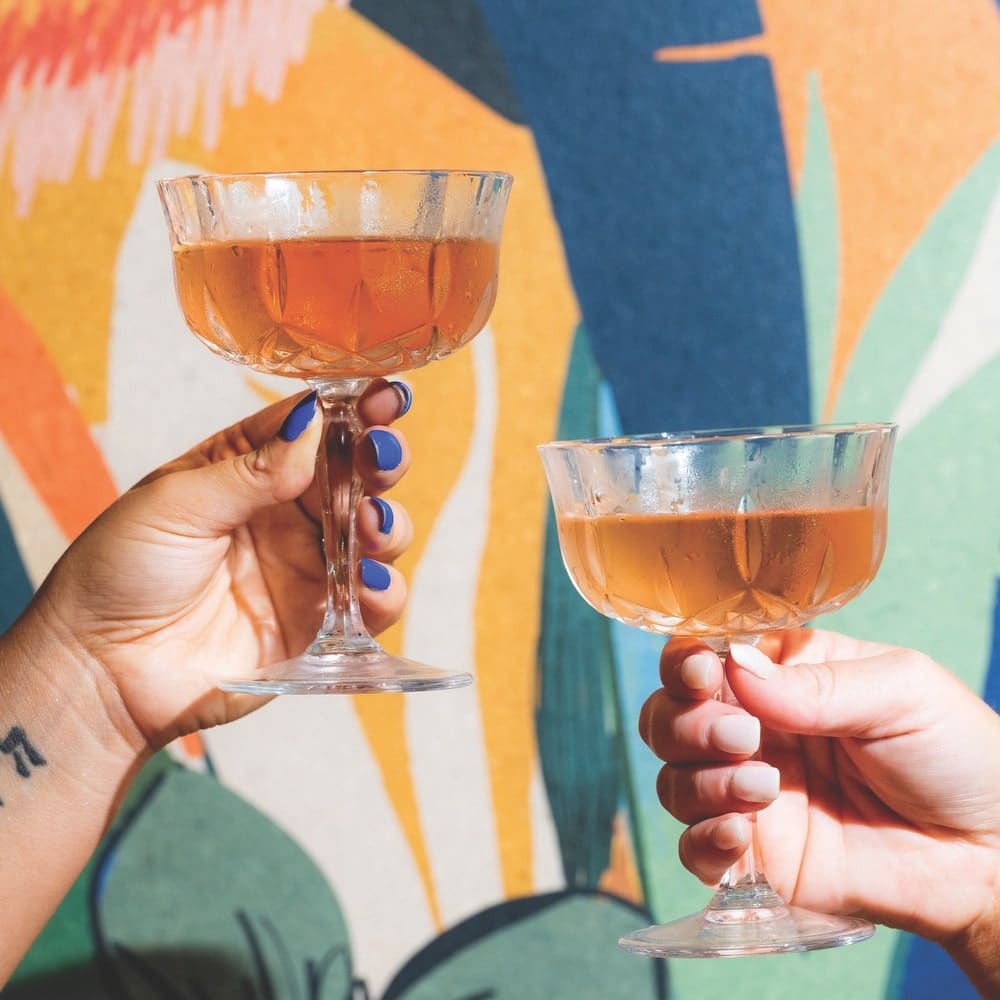 The Daytrader vibe is inviting and relaxed, from the greeting at the entrance to the check at the end of the night. A brand's identity, if strong enough, tells a story, and The Daytrader has a clear voice and personality that comes out when you clock out. VIE had the opportunity to interview Chef Nikhil to get the scoop on how a restaurant can tell a story.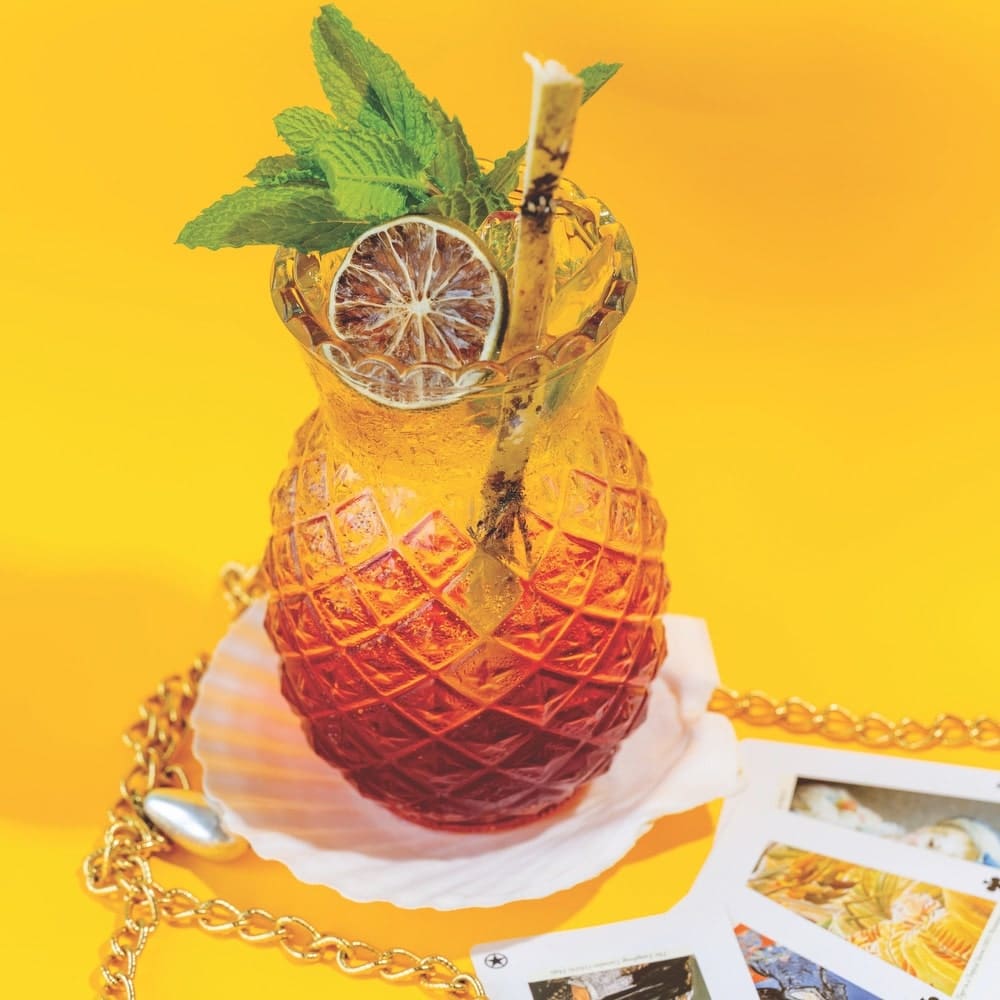 VIE: What is the story behind The Daytrader?
Chef Nikhil Abuvala: When we first began working on this new restaurant in Seaside, we quickly realized that the majority of seating would be outside, so we wanted a vibe that would cater to that. A vintage tiki bar felt like the perfect fit, especially because it was a concept that had not been done yet in our area.
VIE: The Daytrader's design is so strong and includes relatable motifs (taking a break from the work grind) in a fresh and fun way. How would you describe the brand's personality?
Nikhil: Hannah and I are detail-oriented people. It was important to us that each piece of this restaurant was thoughtful and had a unique story. When guests visit, they'll notice something different each time, which we believe adds to the restaurant's eclectic experience. We handpicked our vintage glassware, dishes, and tchotchkes—some of which even came from our home.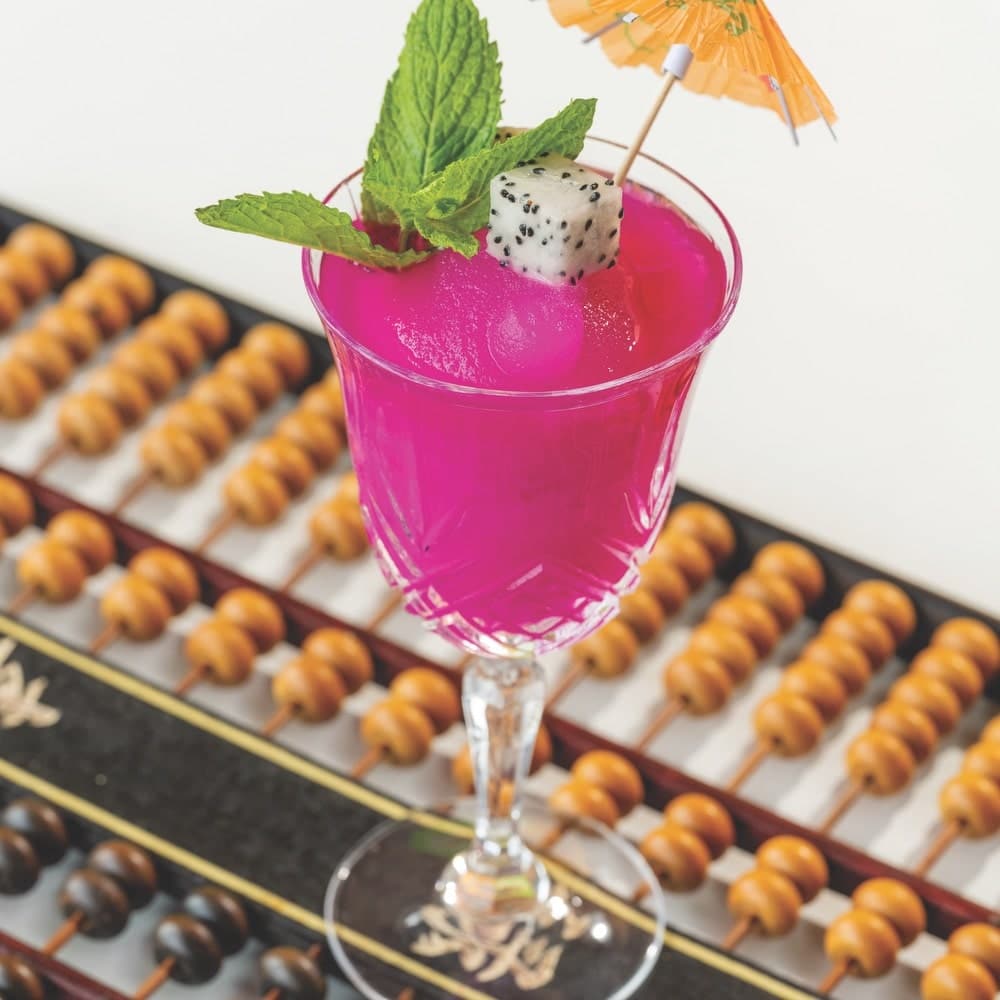 The Daytrader's vibe is retro and sophisticated yet approachable. I see The Daytrader's voice as your parent's cheeky cousin from London who's always a little buzzed and a little bit inappropriate.
The Daytrader's personality is very tongue-in-cheek; we emphasize the importance of being able to laugh at yourself. Our goal is for guests to indulge in our ironic corporate culture, check out of their nine-to-five grind, and enjoy a creative cocktail or two at their neighborhood tiki bar.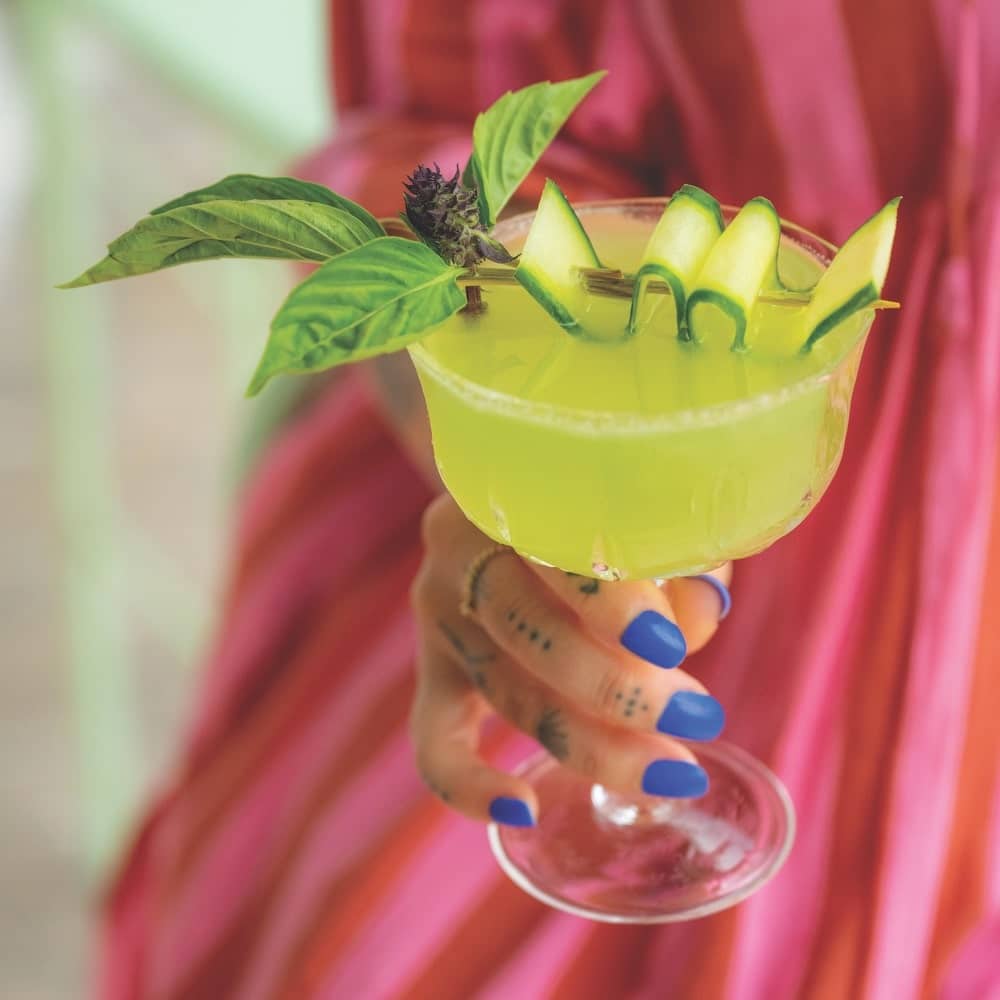 The Daytrader's personality is very tongue-in-cheek; we emphasize the importance of being able to laugh at yourself.
VIE: Daytrader's visuals are incredibly creative and streamlined. What emotions do you hope to evoke?
Nikhil: We hope to convey escapism through The Daytrader's visuals and messaging. That is the word, or emotion, that really drives the restaurant's brand story and personality.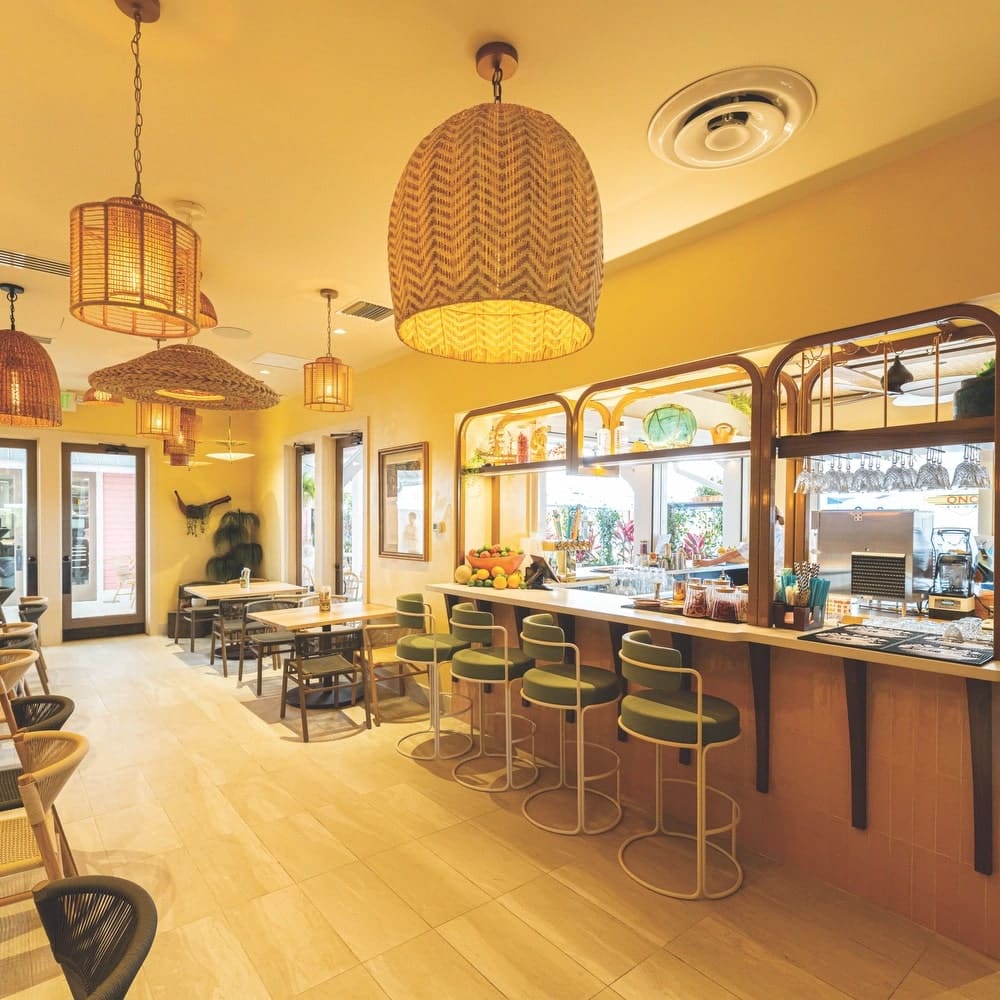 VIE: How do you reflect the restaurant's story and brand through your menus?
Nikhil: Because we decided to create a tiki bar, it was imperative our menu respectfully draw inspiration from all of Polynesia, not just Hawaii. And, as with all our restaurants, the menu is blended with our Southern traditions and local seafood and produce. The creativity showcased on the menu and cocktail list reflects the colorful, escapist vibe you'll feel when dining at The Daytrader.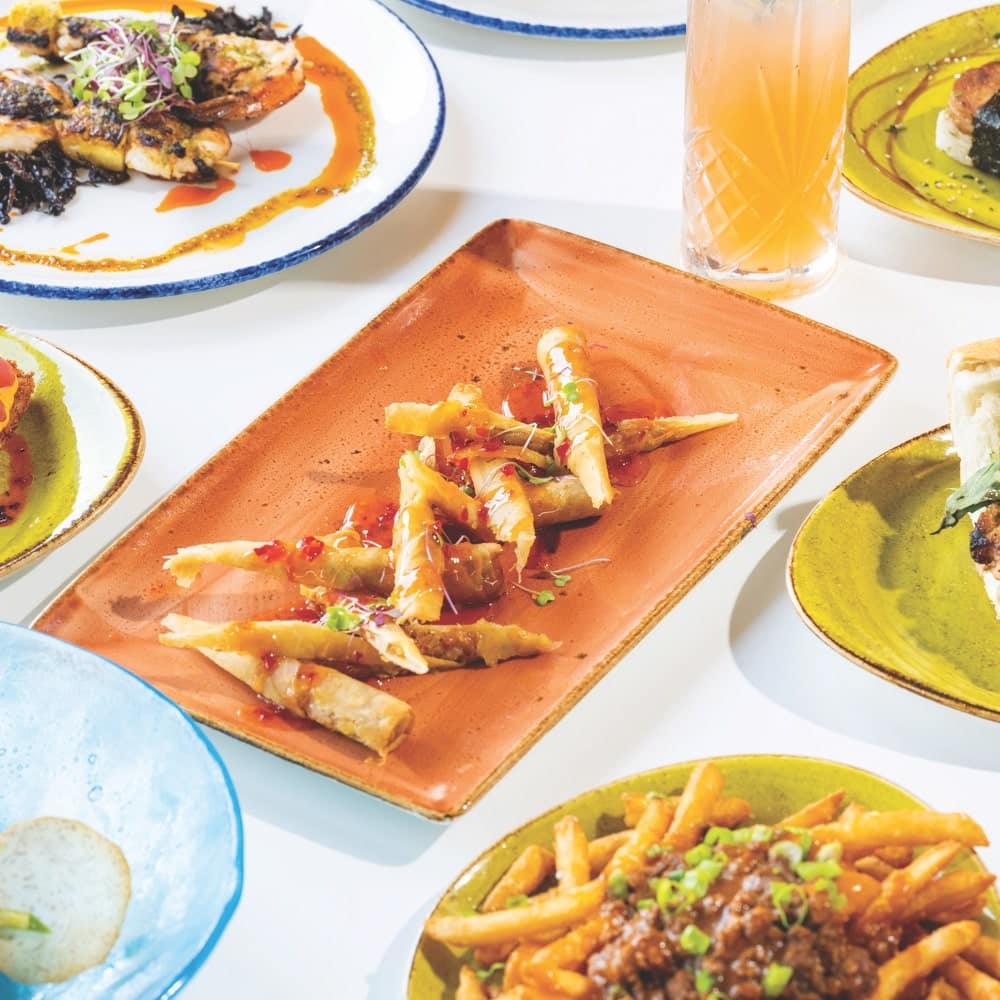 VIE: What actor or actress would be perfect to play "The Daytrader" as a character?
Nikhil: The perfect actor would be Johnny Depp in The Rum Diary. We resonate with his character Paul Kemp, as he'd much rather drink and have fun than buckle down and work a standard job. Also, he's got good style.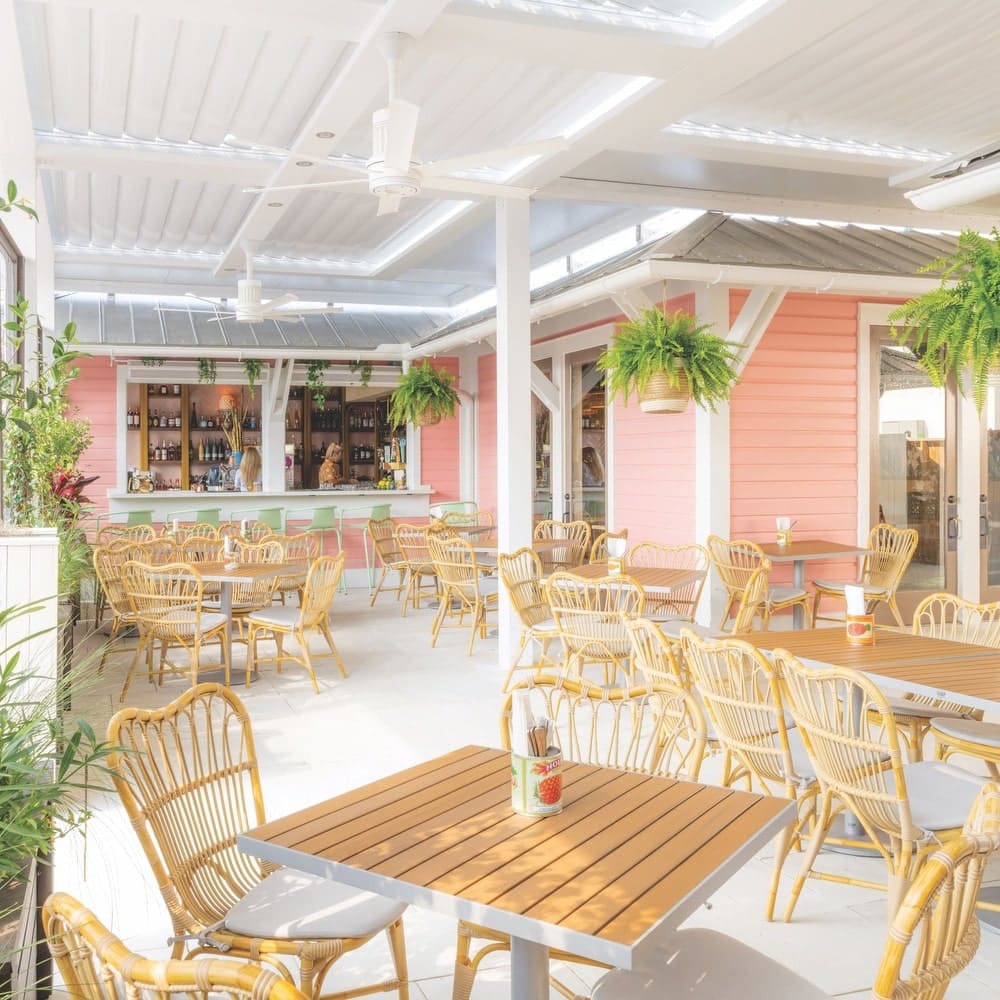 — V —
---
Visit DaytraderTiki.com and follow on Instagram @daytradertiki to learn more and check out the menu!
ARTICLE CATEGORIES