In middle school, we learned that DNA contains the building blocks of life (or was that from Jurassic Park?). From a young age, many kids are fascinated by building things, whether with blocks, Legos, or even just their imaginations. While only a few will grow up to create buildings or accomplish incredible feats of engineering, the truth is that we are all builders, and we are all architects of our own minds, dreams, and lives.
"When I was five years old, my mother always told me that happiness was the key to life. When I went to school, they asked me what I wanted to be when I grew up. I wrote down 'happy.' They told me I didn't understand the assignment, and I told them they didn't understand life." This apocryphal quote is widely attributed online to John Lennon, Charles Schwartz, or Goldie Hawn. Regardless of its origin, the sentiment is clear and one I believe everyone should consider and strive for, especially in this age of information when bad news is so quickly and widely spread.
I believe most of us realize at some point in our lives that we are responsible for our own happiness; we can't rely on others to create it, though we can choose to spend our time with those who make us feel a certain way. Family and friends will influence us, but ultimately, we must design and build our lives in a way that makes us satisfied, and above all, happy. If life were a building, our goals and dreams would be the foundation on which we build. The people we love, our work, our hobbies, our beliefs, and our health would be the pillars that hold us up. At the top of all that lies happiness; like the top of a skyscraper swaying in the breeze, it might waver, but it's always there if the pillars are kept intact.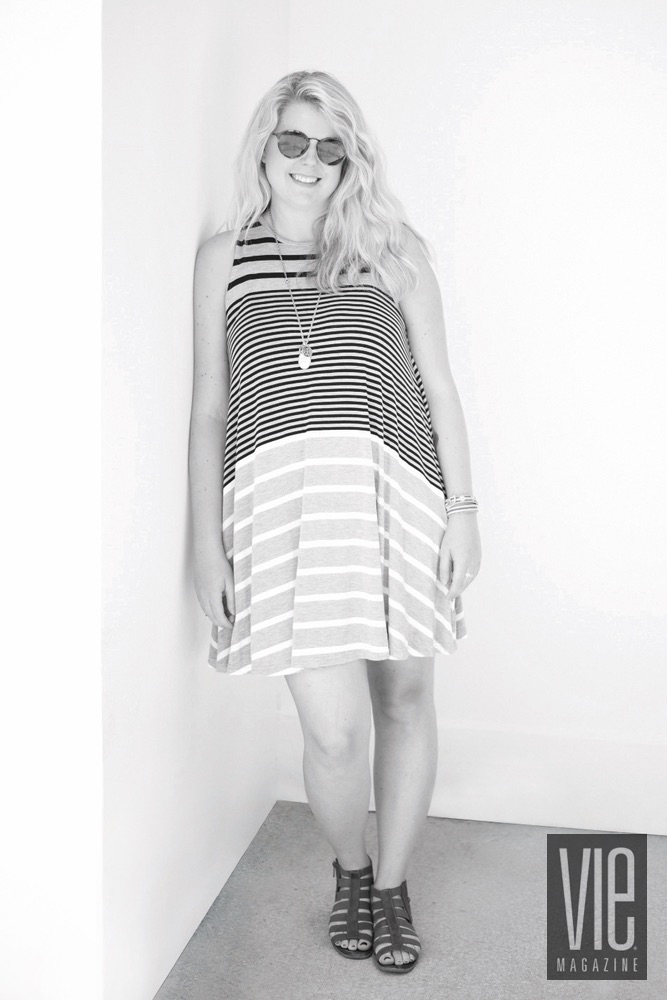 Once in a while, an earthquake might rock the foundations of your life. Other times, someone might bring a sledgehammer to your front door, break it down, and threaten to demolish what you've built. But if your foundations and pillars are strong, and with people to help you build them back up if they crack, you will always come out on top. As the wise wizard Dumbledore once said, "Happiness can be found in the darkest of times if one only remembers to turn on the light."
From the Ragsdale family's journey of finding their happiness together in a new home by the bay to Pamela Dowling's sage wisdom in her inspirational column "Good Enough," I hope the stories in this issue inspire you to find what makes you happy and pursue it with all your might. Keep in mind that fond memories can bring happiness as well, as seen in our staff's roundup of favorite places from their hometowns.
As we curate a selection of "Stories with Heart and Soul" in every issue of VIE, we hope to bring you a little bit of happiness, too.
—Jordan
Managing Editor
ARTICLE CATEGORIES