exploring greek wine country
by xenia taliotis
"Nothing more excellent nor more valuable than wine was ever granted to mankind by God," wrote the Greek philosopher Plato some 2,400 years ago. Many would agree he was right to eulogize about the wines of Ancient Greece, as they were unsurpassed.
Greece is one of the oldest wine-producing countries in the world, with a vinification tradition that goes back five thousand years. For several millennia, its wines and the skills of its vine growers were the envy of the ancient world, even of regions that would one day overtake it—the countries that we now know as France and Italy.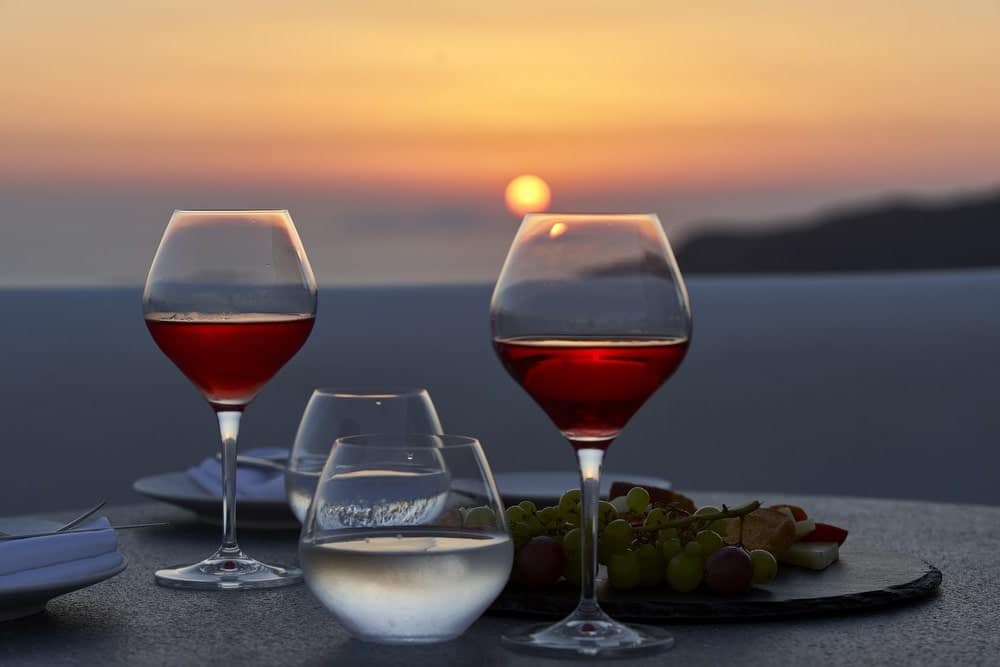 Nothing more excellent nor more valuable than wine was ever granted to mankind by God
Wine expert Caitlin Miller, associate editor of New York-based drinks magazine SevenFifty, says that although Greek wines enjoyed a sustained period of glory, their reputation did eventually and inevitably wane. "Greece endured wars, revolutions, invasions, and a devastating infestation of phylloxera—a louse that destroys the roots of the vines—all of which had a hugely deleterious impact on its wine production. By the twentieth century, many estate owners decided to forfeit quality for volume. There was a surge in cheap, poorly made wines, which were seemingly exported to every Greek taverna throughout the world; sadly, these came to represent Greece for many years."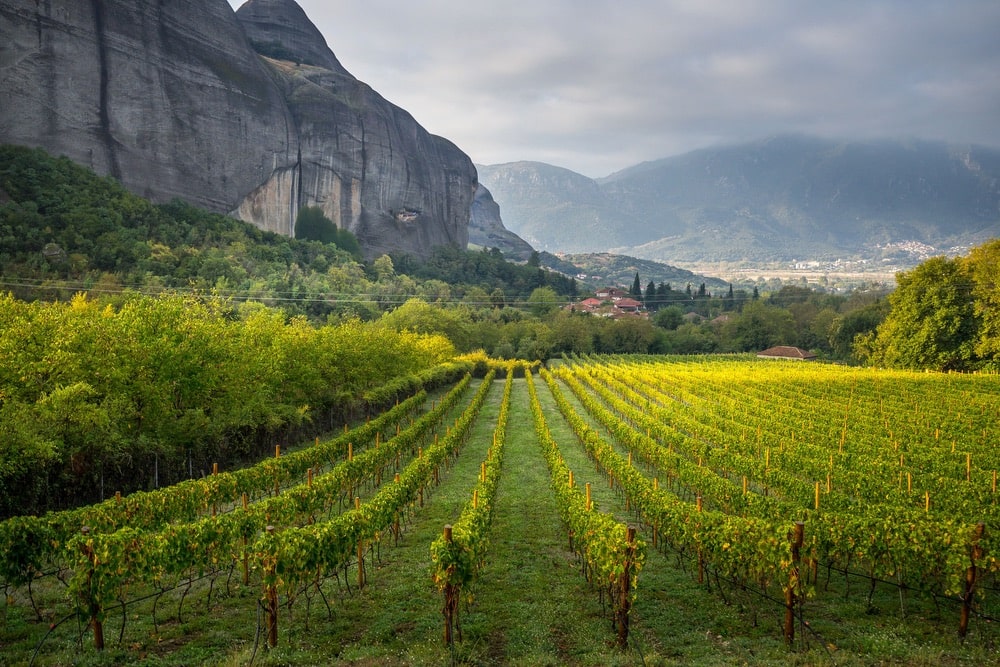 Antonios Stratakos, another Greek wine aficionado and certified sommelier at the former OMMA Santorini resort (now Nobu Hotel Santorini), adds, "Mass-produced, pine-infused Retsina did our wine industry a terrible disservice, but over the past thirty years or so we have seen enormous progress. This is down to several factors, including a new breed of more discerning visitors to Greece who have created a growing demand for authentic artisanal produce, the emergence of younger winemakers who have taken on old estates and are putting their all into resurrecting ancient varietals, and generous subsidies from the EU."
We have returned to our roots, to doing what we do best, and this is bringing its own rewards.
Yannis Valambous, a former banker who opened Vassaltis Vineyards on the island of Santorini in 2016, is one of those who reversed the fortunes of an ailing family vineyard. Vassaltis now makes red, white, and sparkling wine, with 25 percent of the yield being exported to countries such as the US, Canada, Spain, Switzerland, and France.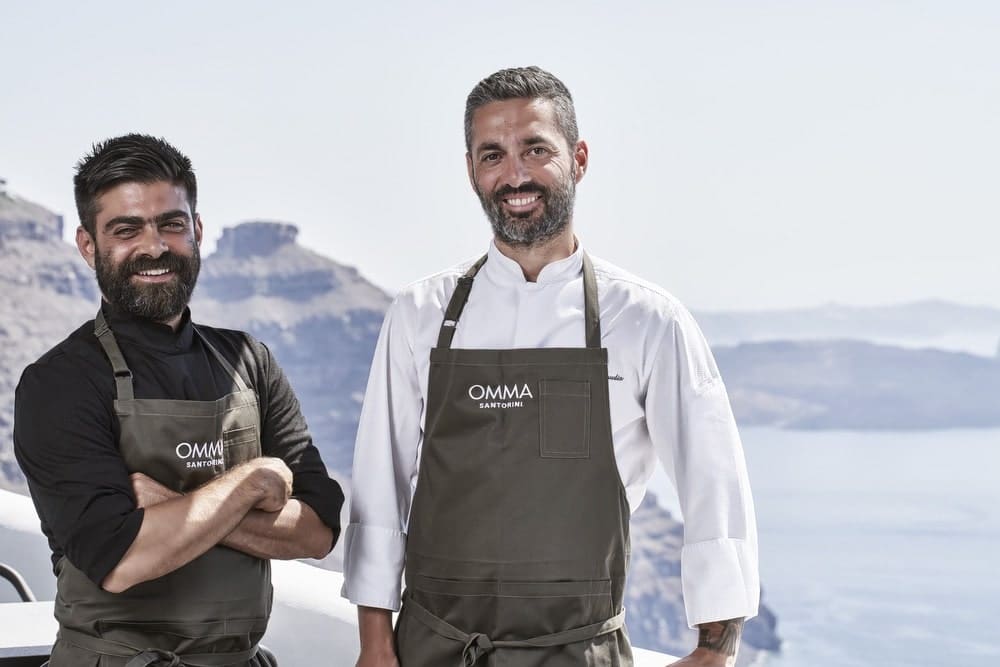 "Greek wines regained their reputation for excellence when wine producers went back to low-yield premium production," says Valambous. "I think we all realized we had to highlight the characteristics of our ancient, native varietals and to celebrate our heritage and point of difference. The tide really did turn. First, our ambassador varieties—Assyrtiko, Xinomavro, Moschofilero, and Agiorgitiko—gained the recognition they deserved throughout the world, and now, lesser-known grape varieties are attracting attention. Wine enthusiasts are intrigued by our methods and traditions, as well as by our vintages. Here in Santorini, for example, we basket-train vines, which means we grow them in a circular formation close to the earth. The grapes grow within the koulouri, or wreath, which protects them from the wind. We have returned to our roots, to doing what we do best, and this is bringing its own rewards."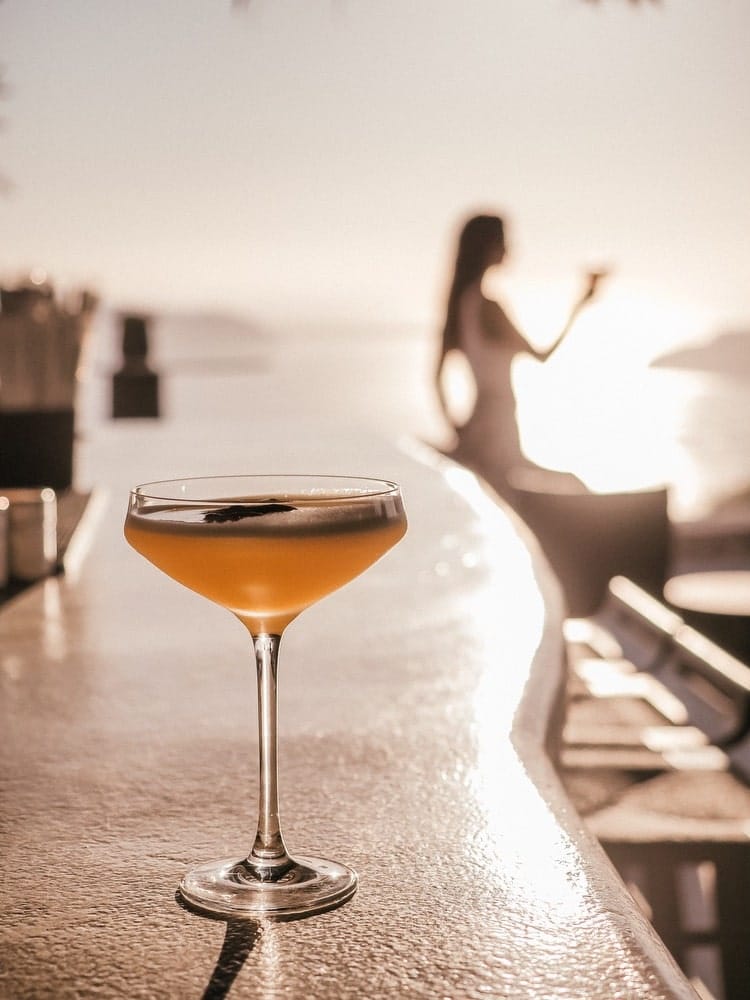 Panos Manuelides, the founder of Odysea, a Greek food company that has won multiple awards for its range of authentic products sourced mainly from local and family-run enterprises, has never experienced such high demand for Greek wine. "This is such a dynamic time for the sector," he says. "The younger vignerons who have taken over old estates are experimenting and are creating exciting results. For example, the Vidiano grape from Crete is now being cultivated commercially in other regions, and many boutique wineries are producing organic and biodynamic wines."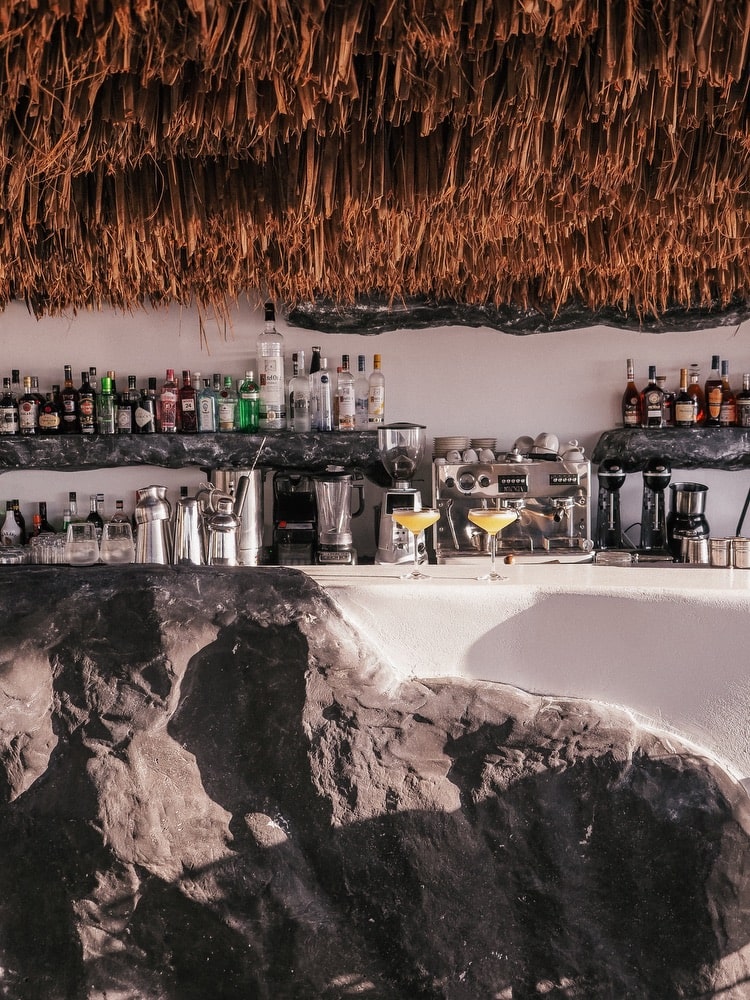 Miller has also witnessed this trend. "Greece is certainly becoming known for its up-and-coming natural wine producers such as Domaine de Kalathas and Paleokerisio," she shares. "The latter makes an interesting semi-sparkling orange wine—a type of white wine made with grape-skin contact—that has become very popular over recent years."
Where should those who know little about Greek wine start? "Greek wines are unique, but some do share common notes with more well-known varieties," says Stratakos. "People who seek familiarity in their wine and who like a white Burgundy or aged Riesling should try a Santorini Assyrtiko, while those who like the taste profile of Nebbiolo should go for a Xinomavro from Naousa, on the island of Paros."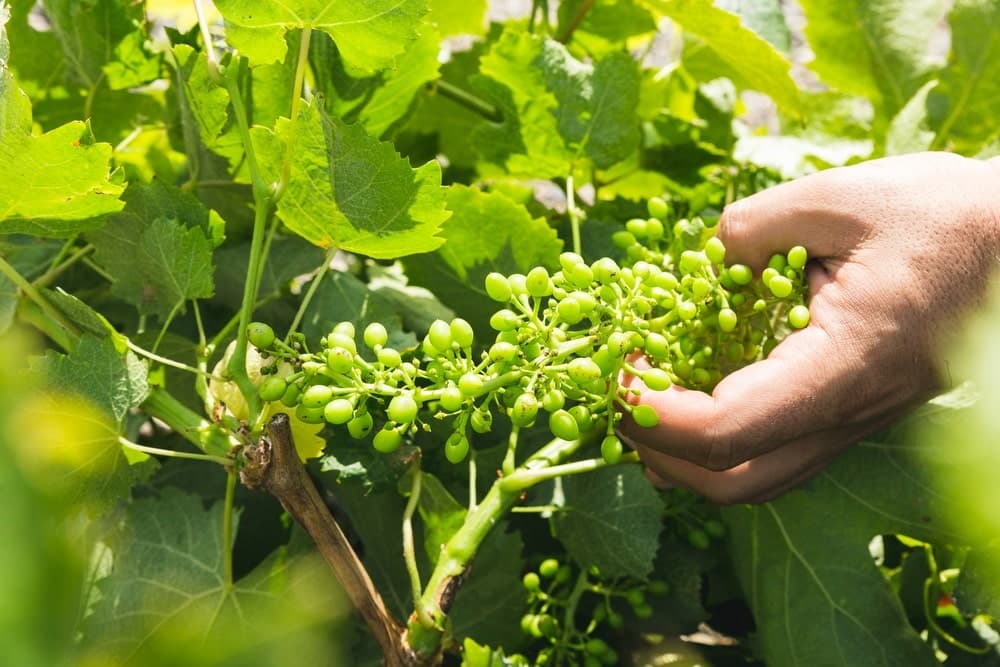 More adventurous wine lovers keen to experiment beyond the well-known varieties might enjoy emerging reds such as the luscious, herby Limniona or the rich Mavrotragano, and whites such as Malagousia, which is intense and aromatic, or the citrusy Monemvassia. Many of these wines are produced in small volumes, which means they are unlikely to turn up in local supermarkets, but it's safe to bet that those who put in the effort to track them down will be very glad they did.
— V —
---
Visit Odysea.com to learn more about Greek wine and Santorini.NobuHotels.com to plan your stay.
Xenia Taliotis is a UK-based editor and writer who covers lifestyle, travel, well-being, property,  and finance for several publications, including The Telegraph, Christie's International Real Estate, Women's Health, and VIE.
ARTICLE CATEGORIES