Tami Jones Spreads Her Wings
By Sallie W. Boyles | 
Photography courtesy of Tami Jones
Nearly thirty years ago, Tami Jones left her home state of Oklahoma for Tennessee. As she puts it, "I had a goal to be a country music singer in Nashville among the ranks of other revered female artists like Tammy Wynette and fellow Oklahoman Reba McEntire."
She wasn't just another free spirit chasing a dream. Not long before she "showed up in Nashville and started singing on the sidewalk," a divorce made her a single mom. That meant eighteen-month-old Saxon was along for the ride. Then, six months after moving, Jones, only twenty-seven, was diagnosed with cancer. She'd taken such a big step in life only to find herself back in Oklahoma for major surgery.
Upon returning to Nashville, Jones put her rich vocals to work and considered herself fortunate to make a living in the industry. She recorded eight-tenths of a country album for release by Sony in 1999—just as the executive in charge of her project was dismissed in a label takeover. Ultimately, her album was shelved. "The whole Sony thing shattered me, in a way," Jones says.
Her stars finally aligned in 2017, when Billboard magazine named Jones a number one breakout artist for her single "The Sugar Shack." The song—a disco hit—also topped the charts in the UK, and it's a standout on her debut album, Velvet & Steel, released in 2018. The full LP, having sold in sixty-five countries, is worth a listen.
The collection sways to a bluesy-jazzy-rock vibe and, yes, a note of country, all the while showcasing Jones's formidable yet soulful voice. Her beguiling sound, coupled with world-class writers and musicians, leaves listeners wondering why in the world it took so long.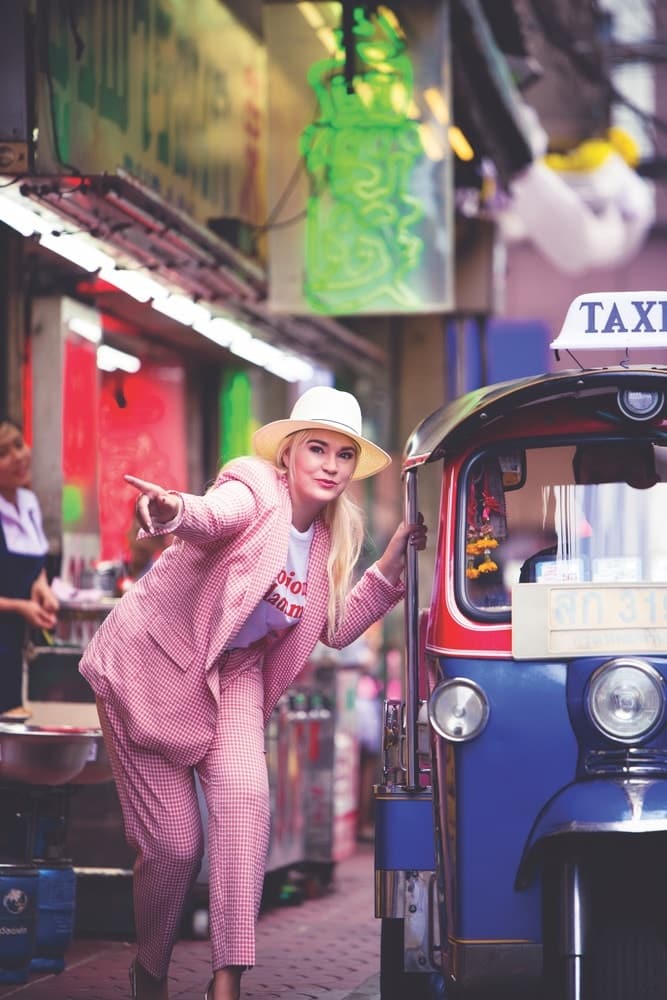 The best answer might be that Jones needed to reach the right place in life.
She was twenty-seven when her parents (Jones calls them her "real-life angels") revealed they'd adopted her at thirteen months. Recognizing her musical gift, both had ways of nurturing her singing. Her mom began taking her to sing solos at church before her fourth birthday, and although "she didn't want to lose her baby girl," she later encouraged the move to Nashville. Her dad passed along his love of jazz, R&B, and soul. He kept the record player on, ensuring that the music of his favorites—Sarah Vaughan, Nat King Cole, Aretha Franklin, Ella Fitzgerald, Benny Goodman, and Tommy Dorsey—filled their home and entered her soul.
To succeed in Nashville, however, Jones adopted country music.
Among the first to give her a job was legendary Mickey Gilley, who was then operating one of his live-music clubs in Nashville. "He hired me to sing on the patio," says Jones. "Pretty soon, I started to get good tips, so he moved me inside. That's when I realized I could actually do this professionally."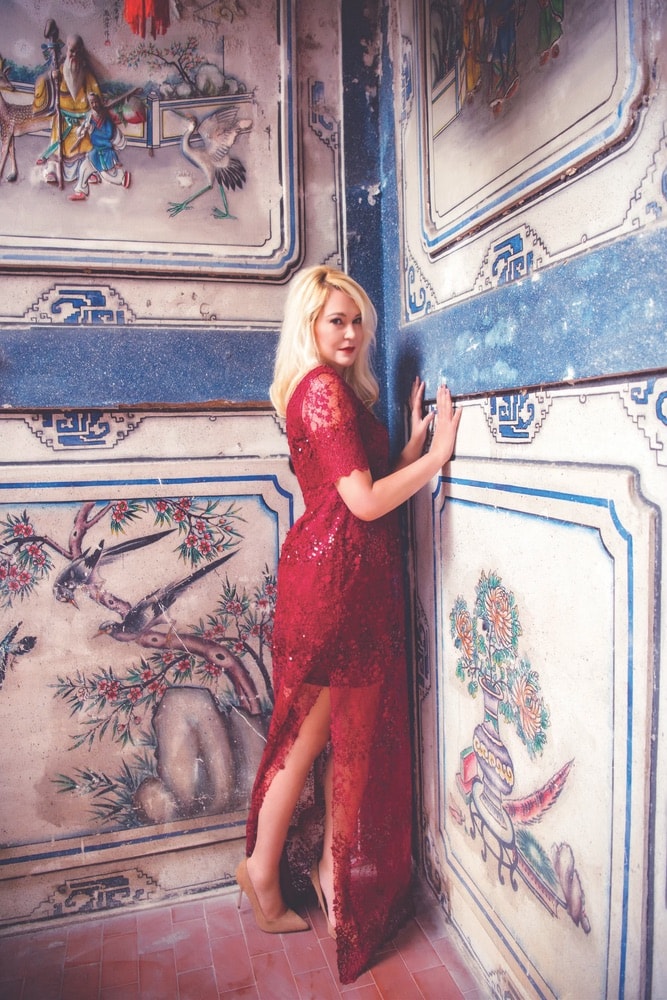 Talking with the clientele, Jones would inquire about meeting people in the industry, sometimes unaware that she was speaking to a player. That was the case with Harry Warner, a music-licensing executive and Nashville icon. "I told him my story and gave him my first recorded demo that I had made in Wichita, Kansas," Jones says. He responded by making phone calls on her behalf. "I found out quickly," she says, "that to get noticed or heard, you become a demo singer." Jones subsequently landed jobs recording songs for music catalogs.
"I also worked in a publishing company, where I met Bobby Braddock," Jones adds. She admits that she had no idea that the man who'd casually inquired about her goals, suggesting that she bring her demo tape by Sony, was a Nashville Songwriters Hall of Famer. By then, his many classic hits included "D-I-V-O-R-C-E" (Tammy Wynette) and "He Stopped Loving Her Today" (George Jones). "He didn't flaunt himself," Jones says. "He was very tender and humble."
Later inducted into the Country Music Hall of Fame as well, Braddock is also a record producer, credited for discovering Blake Shelton. He produced Jones's first album, and when she was ready to make her current one, Braddock, her longtime friend, was the one she called.
After the Sony disappointment, Jones met and married Lep Andrews, an entrepreneur who grew up in Nashville and got involved in music. "I was so happy about the marriage and combining our families," says Jones. "I had a whole new world and felt strong enough to say that I don't have to be specific in Nashville or country music, even though my love and pride for the city grows constantly. I started going back to the music my dad played for me. I said, 'This is who I am. I can start making my own way.' I'm going to challenge the genres and be an R&B, soul, jazz, country singer."
Her physical appearance got her to the microphone, but her voice gave her the audience. Right away, she had fans. Within the year, a jazz club opened for Jones to headline.
To prepare herself, she worked with a seasoned R&B singer and songwriter, known in Nashville as Love Child. "I loved Mahalia Jackson and Ella Fitzgerald," Jones says, "and he would show me all these nuances that I had inside. I had it naturally, but he taught me the dynamics of the song." Singing "old-style R&B," she says, "I started playing in soul joints."
Jones and Andrews also shared a passion for traveling. Of all the places they visited, they fell in love with Asia. Desiring more time than a couple of weeks on vacation, Andrews applied for a job teaching business at a university outside Beijing. "The call came," says Jones, "and we shut down our beautiful little farm, physically and emotionally, and moved to China for two years."
"When we started going out to hear live music in China," says Andrews, "people would see a beautiful blonde in China and wanted to find out what she was doing there." Her physical appearance got her to the microphone, but her voice gave her the audience. Right away, she had fans. Within the year, a jazz club opened for Jones to headline.
Until 1987, jazz had been banned in China. A product of Mao's Cultural Revolution, censorship persists, although it hardly suppresses the people's appetite for Western music. That's why, Jones says, "You can feel the jazz dripping off the audience members. They're crying. It's like the forbidden fruit."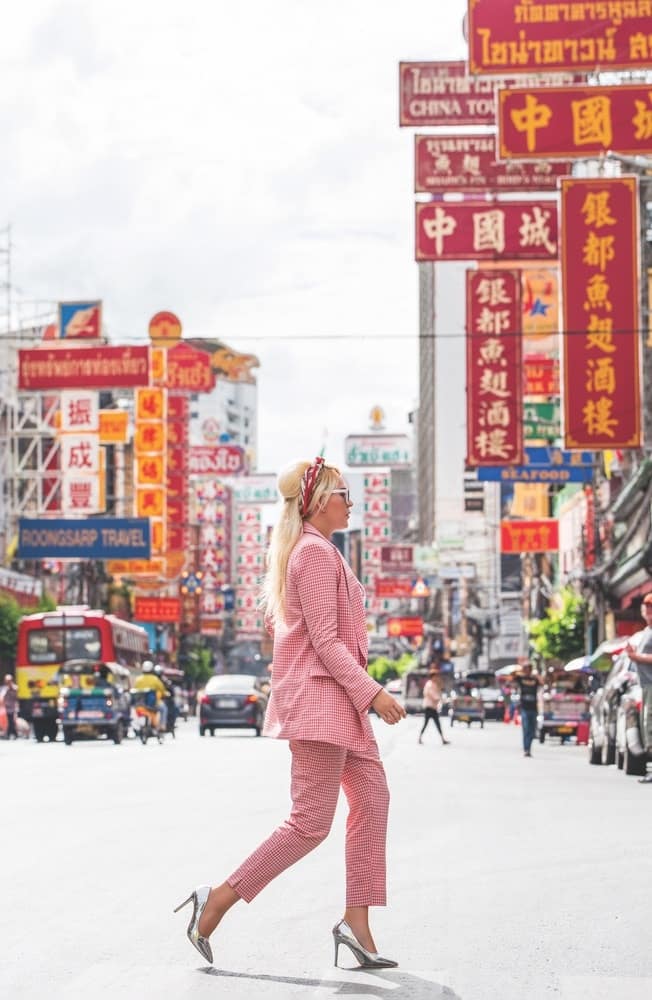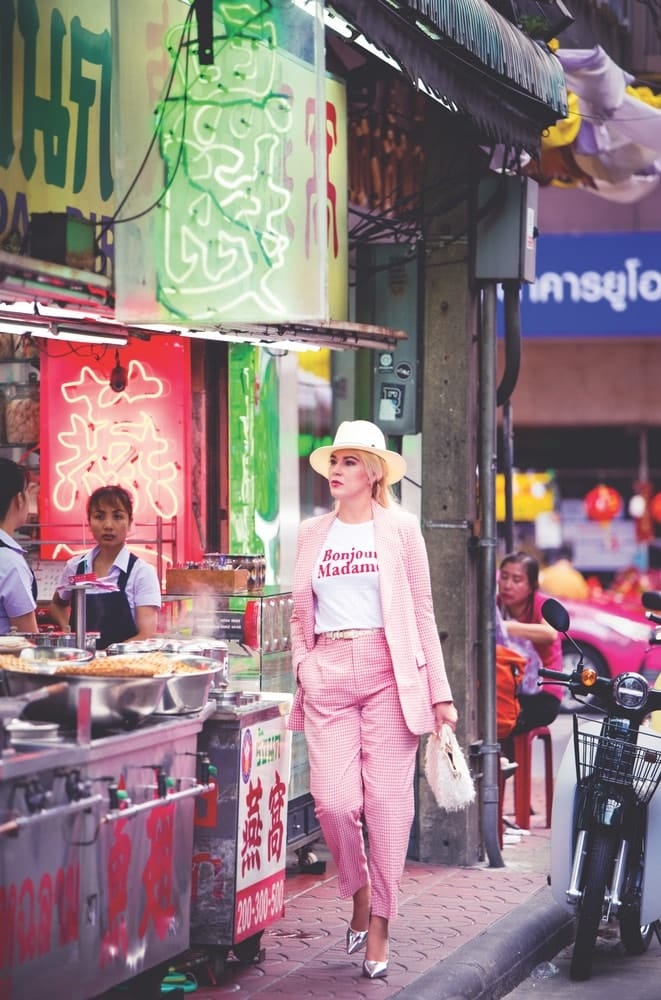 The government sanctions other music that's relatively tame, so when she used to perform in the club room of the exclusive Astor Hotel Tianjin (sometimes called the Last Emperor's hotel because it was frequented by China's last emperor), Jones could always count on requests for the jazz greats and the Carpenters. "I started ending my show with 'Rainy Days and Mondays' and 'Superstar,'" she says.
Adoration for Jones spread to other Asian cities and countries, and the affection was mutual. She and Andrews fell so much in love with Thailand that they created a second home on Koh Chang, an island that can be reached in a roundabout way from Bangkok. Jones became a headliner at Oodie's Place on the island; the owner, Oodie, is a renowned bluesman from Bangkok.
"Walking down the streets of Koh Chang, Tami is a familiar face, and her love for the fellow islanders is apparent," says Andrews. They now divide their time between Koh Chang and Nashville, where they have a hobby farm complete with peacocks, donkeys, and pets.
Referring to the tropical habitat in Thailand as "the Brigadoon of Asia," Jones attributes her performances there to her fame overseas and international sales of Velvet & Steel. "I meet people from all over the world—Germany, Romania, Estonia, France, Austria, Switzerland, Sweden, Norway, Italy, Australia. They go home, we remain friends, and they tell their friends about me," she affirms. "Their support helped put me on the map." In addition to singing in intimate clubs, allowing her to "connect one-on-one with the audience," she performs for thousands at music festivals and on other big stages.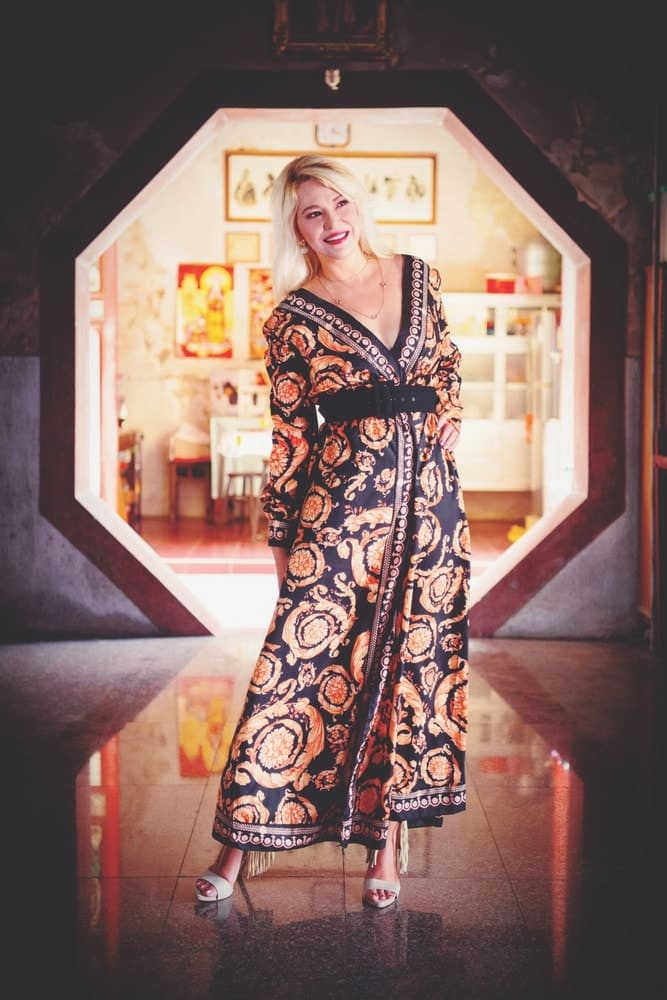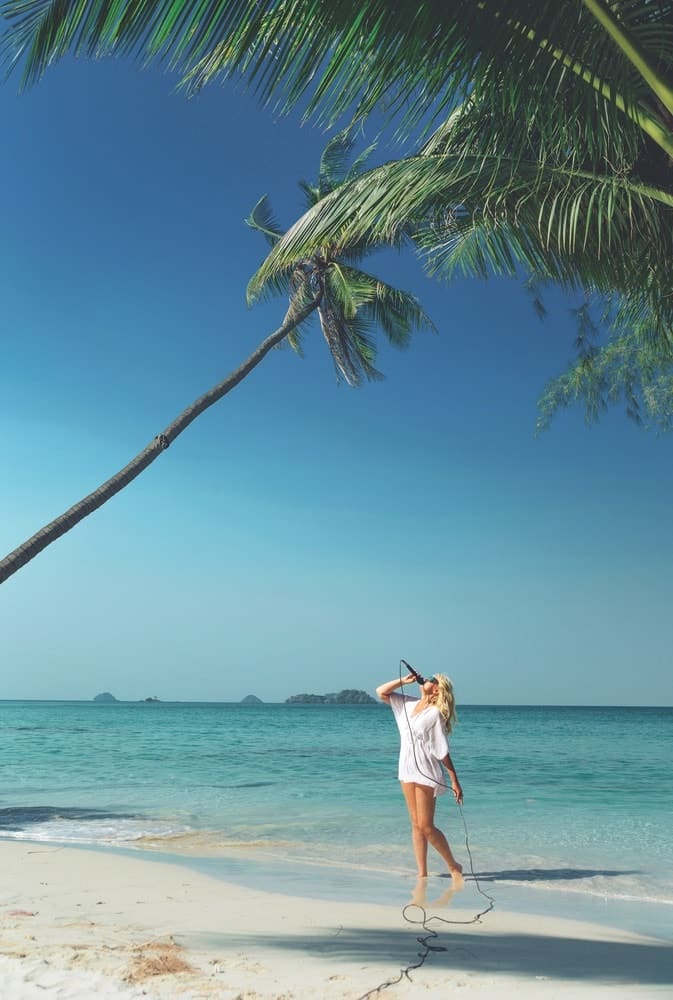 Her schedule was in full swing while she began working with Braddock on Velvet & Steel. They went through two thousand demos in search of potential songs—while Jones also played three shows a night, seven days a week. "I'd go to sleep exhausted at two in the morning," she says, "and from ten to one in the afternoon, I'd listen to songs each day."
"'The Sugar Shack,'" she says, "came to me from Bobby when I was in Thailand. It was bluesy, and I liked the song. Beth Hart [who cowrote the song with James House] is a great blues singer." Praising both writers, Jones says, "Bobby then tells me, 'I'm going to make a disco song out of this. Just trust me.'" She did, of course. "Disco," Jones explains, "is an offshoot of blues. It's on the soul meter."
Trusting Braddock's instincts throughout the production paid off, although Jones did have input. She insisted on presenting a strong female voice. Along with lyrics that plead, "Baby, come back to the sugar shack," her music video undeniably shows, in the end, that she's in control.
In creating the video for "The Cure," composed by Chris Stapleton and Jay Knowles, Jones had the idea of using the refrain, "I'm still not sure if you're the cause or the cure," to make an environmental statement. The closing credits invite the audience to be part of the cure. "I really wanted to shoot this in Thailand," she says, "and we slanted it toward loving the earth."
"They have no idea the journey it's going to take. So, when I take somebody's baby and put tone and heartfelt emotion into the words, it's a magical thing and a beautiful responsibility."
The backstory of filming further proves that this delicate-looking lady is one tough woman. A scene shot in a national forest shows Jones, dressed in white silk and dainty slippers, crossing a field of elephant grass. The cuts she received from running her hands over the razor-sharp grass were minor in comparison to what could have happened.
"We'd see the occasional tourist group with a guide passing by, wearing protection up to the knee," says Andrews. Jones's crew had a permit to film, but the park police never warned them of the dangers. "We later found out that the park has some of the most venomous snakes in the world," Andrews reveals. Thankfully, they also evaded wild tigers and wood leeches. "I'm so glad I didn't know of all the creatures at my feet at the time," Jones laughs.
In total, Velvet & Steel has thirteen songs that span decades. The tracks include Joe Bonamassa's "Dust Bowl" (2011) and "Bridge to Better Days" (2006). "Maybe Someday," written in 1965 by Joe Babcock, debuts on the album with a message—"Maybe someday, we'll all get together"—that is as relevant as ever. Braddock told Jones that Babcock, now in his eighties, cried when he heard her sing it.
"Fly On," written by grown-up Saxon in 2011, has fitting words of encouragement for Jones to sing to her son. He's a singer-songwriter, actor, dancer, guitarist, and drummer in his own right, but after a promising start to a film career in Los Angeles and a stage career on Broadway, he has detoured for a few years to work passionately for a nonprofit that provides fresh water to people worldwide.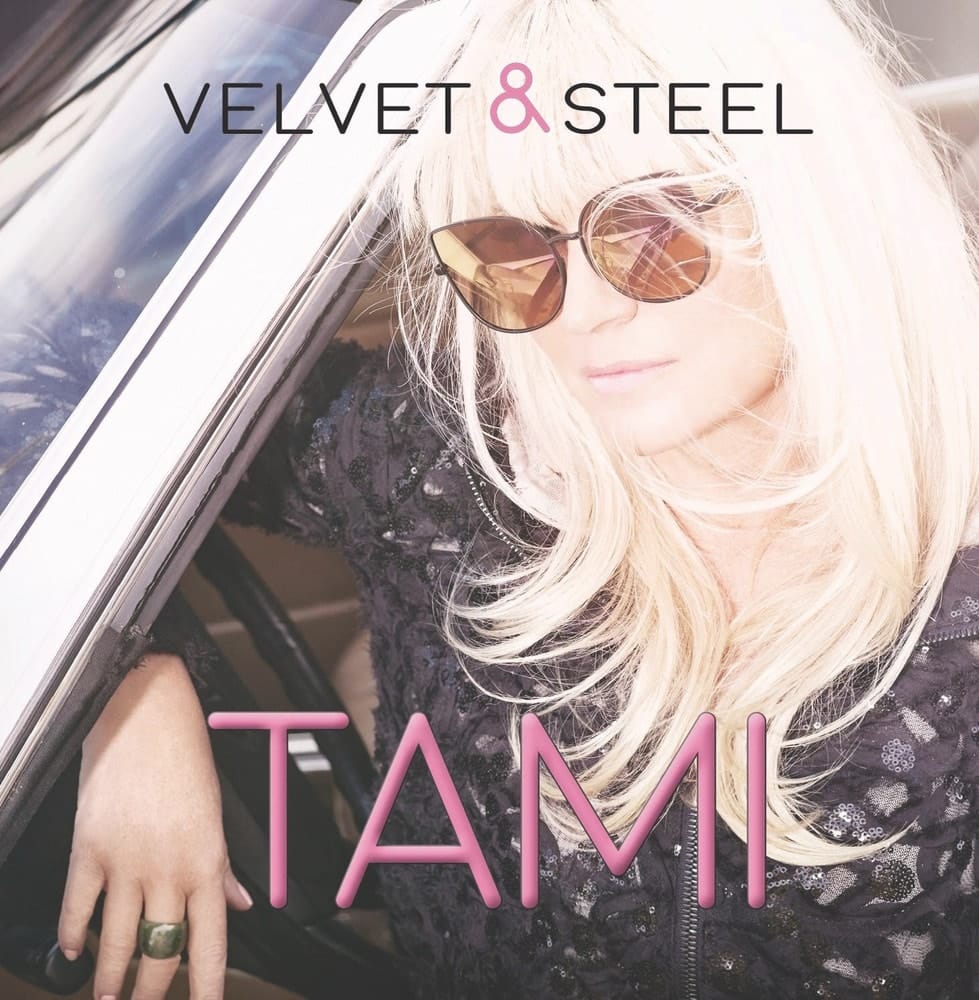 Suggesting, as a proud mom would, that her son is the more talented one in the family, Jones says, "I play a couple of chords on the guitar and piano." As for the songwriting, she offers, "I've cowritten with people in Nashville and love the cathartic process to writing, but I feel, at the core of it, I'm a vocalist. I'm here to interpret the words and emotion." She internalizes what that means. "When songwriters write a song, it's their baby," Jones contends. "They have no idea the journey it's going to take. So, when I take somebody's baby and put tone and heartfelt emotion into the words, it's a magical thing and a beautiful responsibility."
Jones considers herself a perfectionist and says that for a performing artist, "It's important to find people you can trust and who know you. I have two guitar players in Thailand who are connected with me spiritually. We've been fortunate." When she travels, an international network of friends and contacts allows her to work with exceptional talent, whether in Nashville, New York, LA, London, or Bangkok. "It's a small, passionate world of musicians," she reveals.
Within that world, Jones easily lists several artists and groups with whom she'd love to perform. Joe Bonamassa and Earth, Wind & Fire are at the top. Contemplating her favorite music, she says, "I try to listen to most everything. I'm a lover of the art form."
Most of all, she loves meeting people and learning about their cultures. "I gain great strength in going around the world," she says. "It juices me up." Music opens doors and empowers Jones to invite people in. "A lot of times they'll tell me, 'You don't talk the way you sing. You're kind of quiet.'" Jones agrees. "When I sing, I become a different thing, an instrument of words—hopefully ones that go straight to your heart."
— V —
---
 To experience Tami's music, readers can begin with a visit to her website, TamiMusic.com.
Sallie W. Boyles works as a freelance journalist, ghostwriter, copywriter, and editor through Write Lady Inc., her Atlanta-based company. With an MBA in marketing, she marvels at the power of words, particularly in business and politics, but loves nothing more than relaying extraordinary personal stories that are believable only because they are true.
ARTICLE CATEGORIES