Documenting Another World
Interview by Jordan Staggs | Photography by Romona Robbins
I fell in love with scuba the first time I tried it," says underwater photographer and newly certified diving instructor Romona Robbins, who grew up around the sparkling Gulf of Mexico and crystal clear springs near Destin, Florida.
Robbins's father was a combat controller and scuba instructor for his military team, but he was "old-school protective," as Robbins says, and didn't think her diving was a good idea. Still, she decided to give it a go later in life. Her husband, fellow photographer and filmmaker Shane Reynolds, had gotten certified in college and gave her extra inspiration to do the training so they could dive together. Robbins was hooked from the start and immediately wanted to take her love of photography under the waves with her.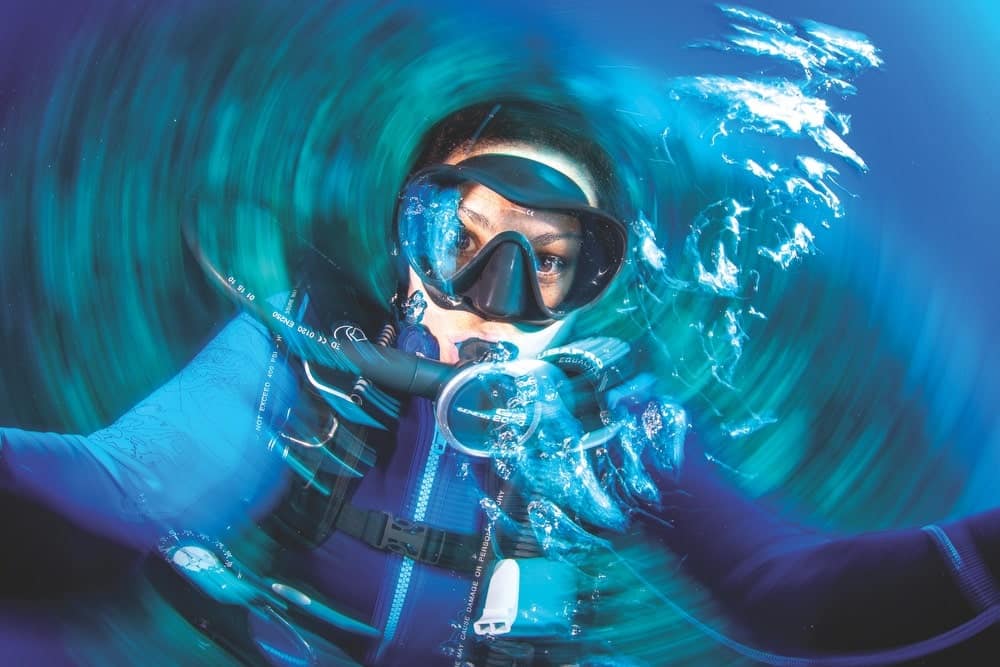 "I got really excited about all the cool things down there," she says. "I wanted to share those experiences with friends and family. I had this cheap point-and-shoot camera, and I got a clear toy-like underwater case for it, but that was more of a novelty. When I saw what a real camera could do underwater, it blew me away. Underwater gear is expensive, though, so I started with an underwater camera bag from Ewa-Marine, and it did the job."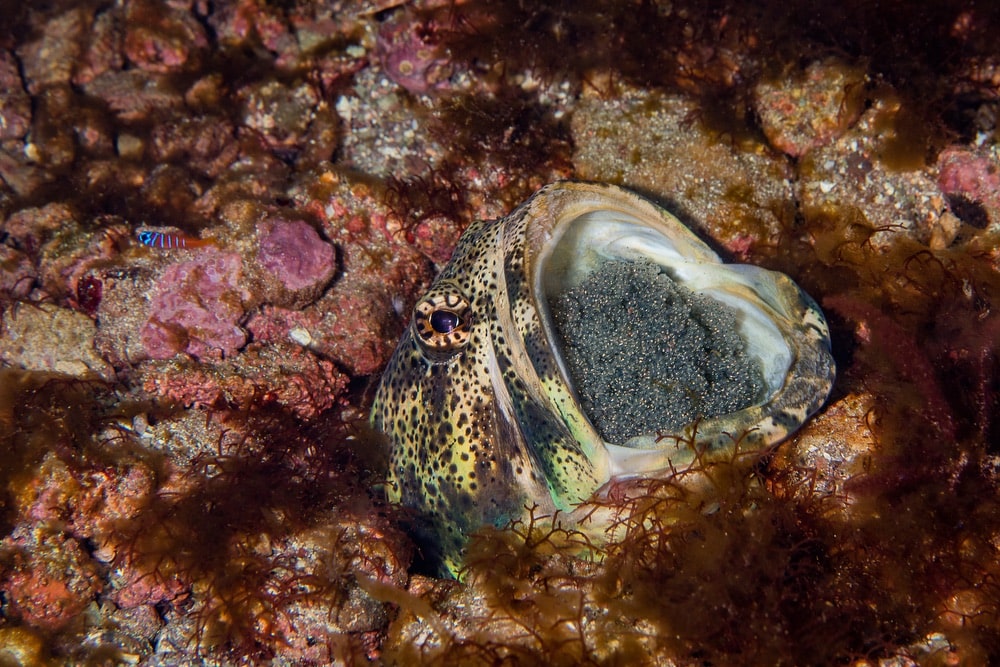 Now, nearly fifteen years later, Robbins has honed her skill of capturing images beneath the surface. She recently became certified as a scuba instructor with the goal of teaching others what she has learned in both diving and photography. We are excited to catch up with her as she recently returned from the Sea of Cortez with these dazzling photos and many more.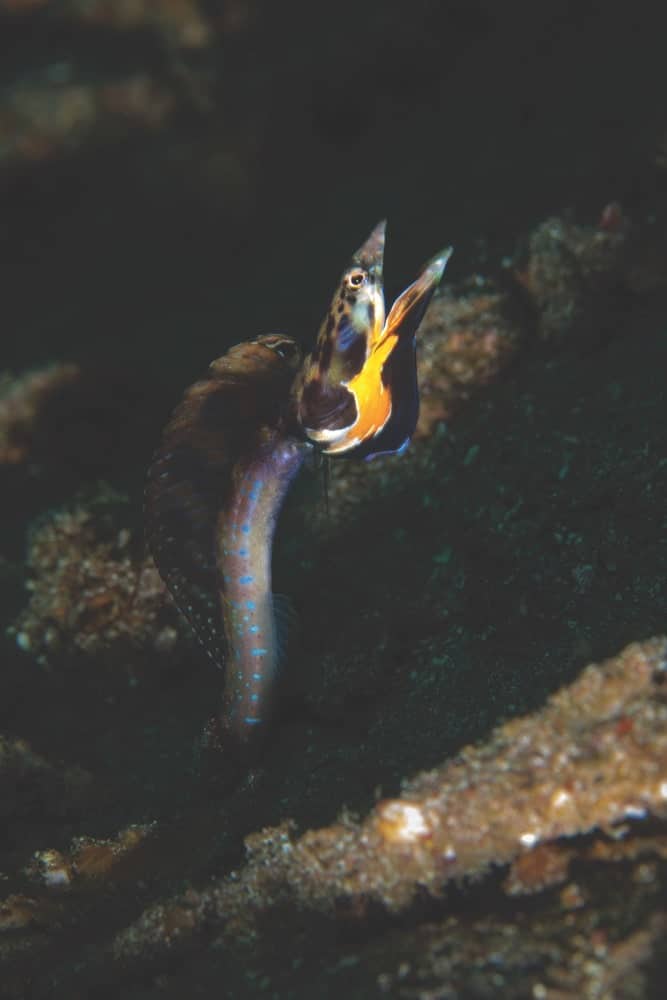 VIE: Do you remember the first underwater photos you took?
Romona Robbins: I bought the Ewa underwater bag specifically for a big African tour in 2008 and tested it out free diving at the springs off Econfina Creek before we left. I officially dove with it for the first time in Egypt, and it was so awkward, but it got some decent shots. You have to train your eye to see things differently underwater. You naturally want to find big things to shoot, but most of the time, the gems are the little guys. The first underwater photos that I remember taking were of goldfish Hanadai on coral and some blurry nighttime shots of giant lionfish in Hurghada, Egypt. When I saw how the cheap bag compressed my expensive camera the deeper I dove, I knew I had to upgrade to something more serious.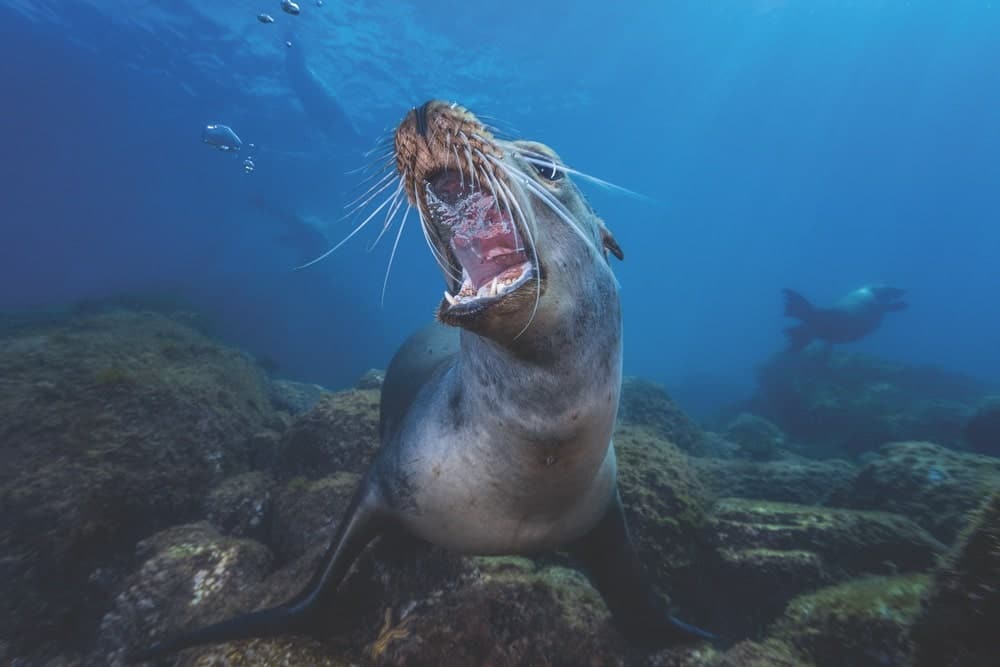 VIE: What can you tell us about the batch of photos and the creatures we see here?
RR: The Sea of Cortez (aka the Gulf of California) in Mexico was the second solo liveaboard dive trip I've taken recently to diversify my portfolio. It's amazing for both macro and wide-angle photography. An upwelling current brings nutrients from the depths, drawing so much life there, even whale sharks, but I was disappointed not to see any other sharks there. I am a huge fan of nudibranchs because they are so adorable; I love the micro-world because it seems so Avatar-ish. But my favorite photos from this trip are of the charismatic sea lions. These girls were the life of the party—they are so playful, curious, and photogenic!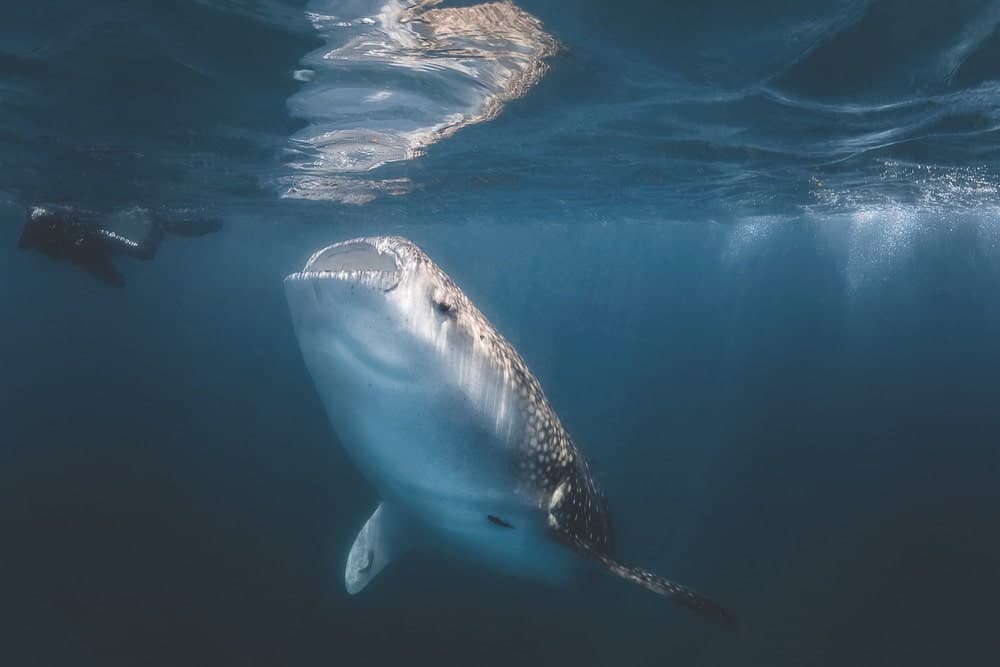 VIE: What makes underwater photography more challenging compared to photographing above the surface?
RR: Shooting underwater is a lot more challenging than shooting topside because light behaves so differently underwater. Light bends and refracts and gets absorbed by all the floating particles. Colors also get absorbed, so you lose reds, oranges, and yellows with depth and distance. To showcase the colorful world beneath the surface at these depths, you need to use artificial lighting. We see things differently, too; photo ops are not as obvious as they are on land. It helps to have an understanding of your environment and the behavior of its inhabitants.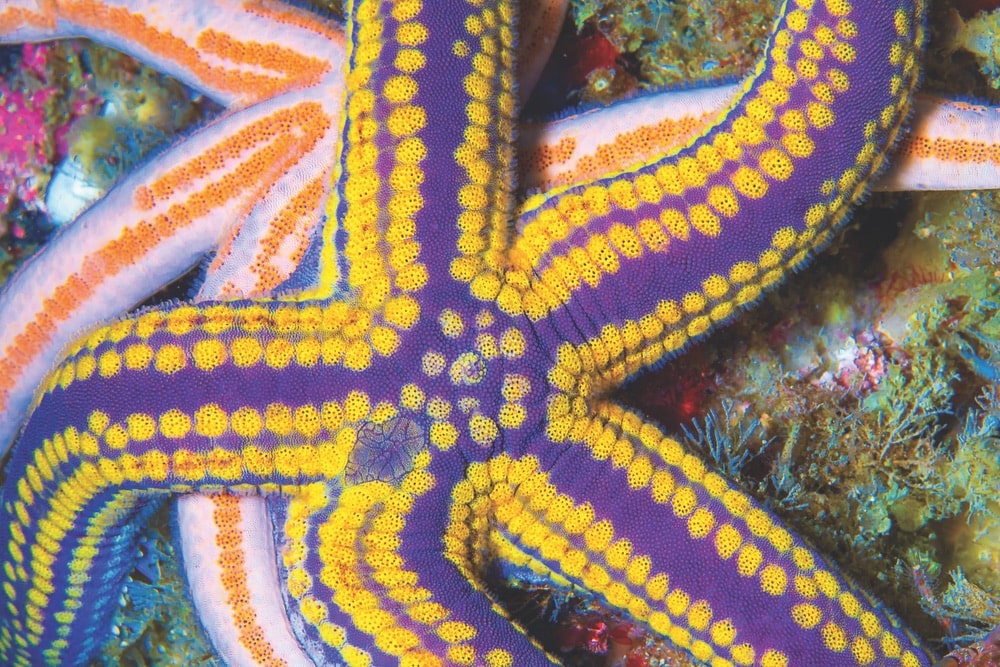 I am in my zen place whenever I'm diving (I am a Pisces, after all).
VIE: What's your favorite thing about shooting underwater?
RR: It's just me, in the now, in this beautiful space. I get excited by everything I see underwater that isn't trash—from tiny worms to giant whale sharks and everything in between. It's an otherworldly experience.
I especially love shooting sharks. Their grace and power are mesmerizing and terrifying all at once. I specifically planned my first solo liveaboard trip to Socorro Island, Mexico, to face my fear of sharks. Now I'm addicted to being around them! My favorite spots to shoot, so far, are in Mexico and the Red Sea. The clarity and blueness of the water in those places are just stunning.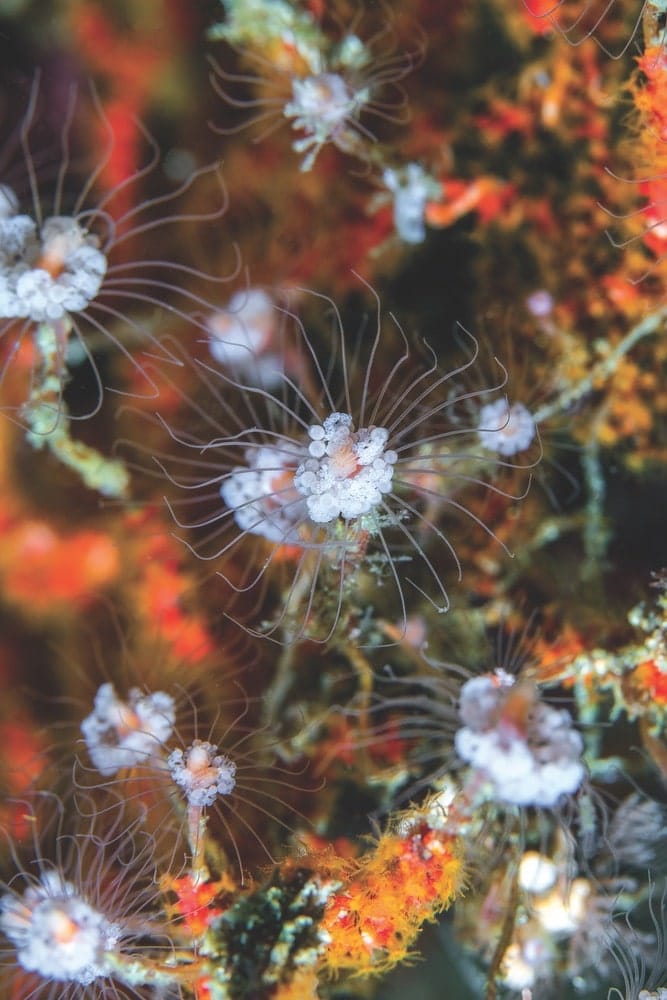 VIE: Will you be teaching underwater photo workshops?
RR: I recently became a dive instructor, teaching at Emerald Coast Scuba for the PADI Underwater Photography certification. My husband and I are planning to teach photo and video workshops together on liveaboards around the world. I'm so excited, mainly because I want to share this beautiful world with everyone! I hope these budding underwater shutterbugs will do the same.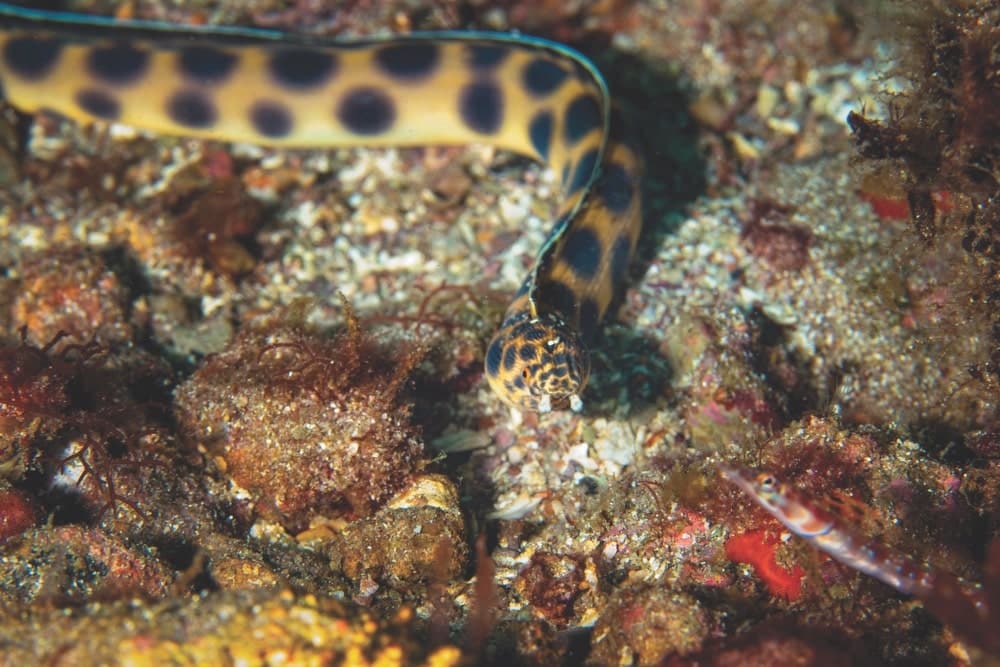 VIE: Is there a big difference between diving for fun and diving with a camera in hand?
RR: Diving and photography are two completely different technical skill sets. You have to be a competent diver before handling an underwater camera, or any other underwater apparatus, for that matter. Diving is a fun and considerably safe sport, but it can be dangerous if you don't pay attention to your air supply, depth, time, et cetera. (Safety first!) You also have to be mindful of your environment. You need to master your grace, or buoyancy, underwater so you don't damage fragile ecosystems.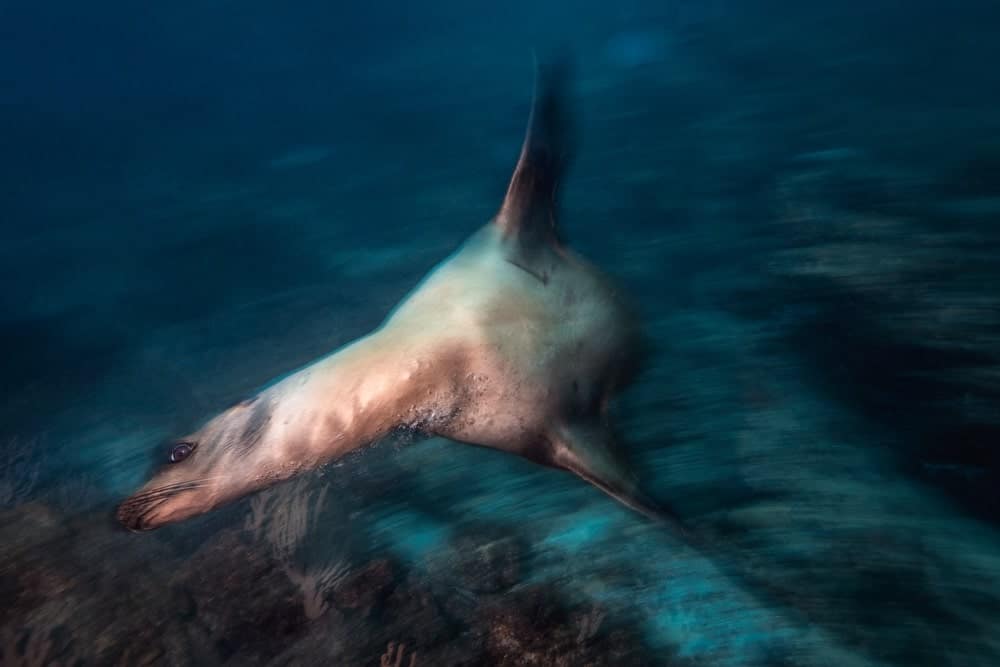 All this might seem daunting, but it truly isn't. Once you've had enough practice, diving becomes second nature. That's when you can start exploring scuba from behind the lens. Nowadays, I feel naked when I'm diving without my camera. Plus, there's the FOMO—you never know what you'll see while you're underwater, and I would hate to miss any photo ops (that's wildlife for you). To answer your question, I always have my camera with me when I'm diving for fun; I love hunting for the perfect shot, so there isn't much of a difference for me.
VIE: Where will you be traveling to dive and shoot next?
RR: My husband and I do a lot of shark diving in Jupiter, Florida, and the Atlantic goliath grouper aggregation is happening now, so that's probably my next adventure. The pandemic threw a wrench into a photo workshop that I was going to teach in the Maldives back in 2020, so I hope to get that back on the books ASAP. Of course, nothing compares to the protected areas—places like Cuba, Raja Ampat, the Galápagos Islands, and Guadeloupe are high on my list. And when it comes to subjects I want to photograph, the bigger, the better!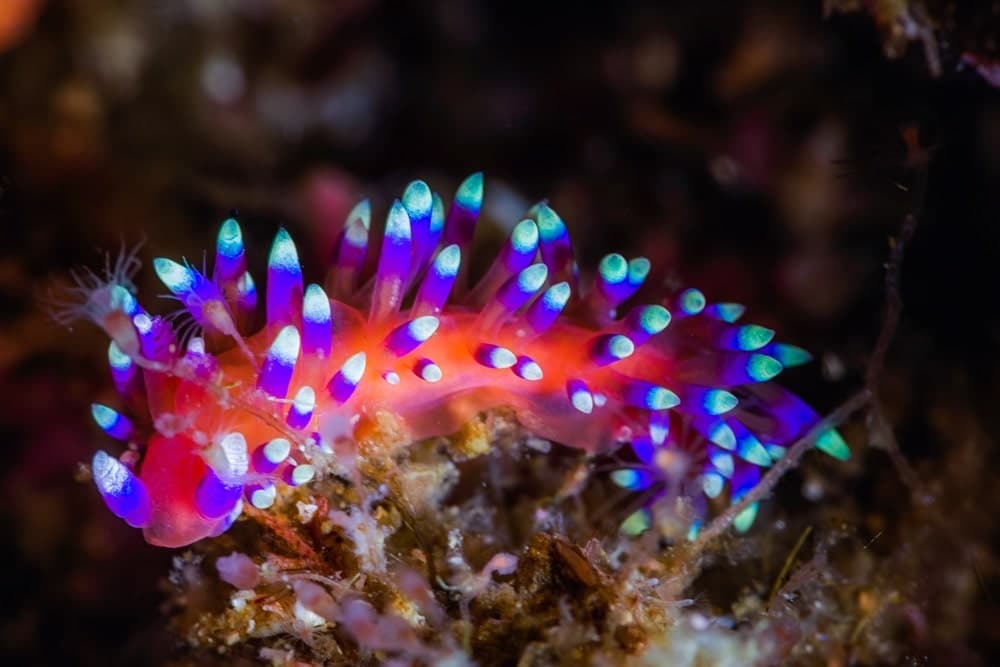 VIE: Is there anything else you would like to share with our readers?
RR: As the oceans are getting warmer and more acidic, decimating these fragile ecosystems, it's more important than ever to keep telling this story to inspire change. Underwater photographers and videographers are the vessels carrying that message to dry-landers who would otherwise never be able to see what's happening (they're typically better divers, too). So if you are ever curious about diving, come see me or my buddies at Emerald Coast Scuba, and don't forget to sign up for my underwater photography class!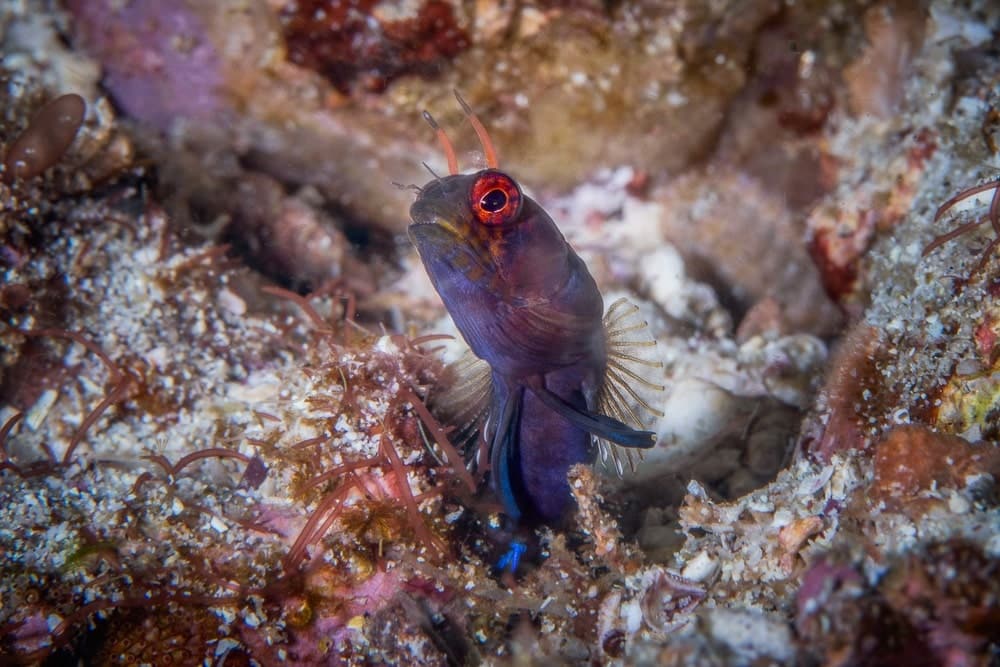 VIE: Thank you, Romona!
— V —
---
Check out more amazing photos by Romona Robbins on Instagram @romonarobbinsreynolds and her website, RomonaRobbins.com. For those interested in scuba diving along the Northwest Florida Gulf Coast, visit the Emerald Coast Scuba website at DiveDestin.net.
ARTICLE CATEGORIES