By Margaret Littman
Yes, Nashville and Austin get lots of country music love—and for good reason: they're great places to hear live music, from full stadium shows to intimate singer-songwriter nights and fun festivals. But they aren't the only places where country music fans can explore the new sights and sounds of their favorite genre.
Join VIE as we take to the road to find the twang and highlight some of the country's best cities for tapping your toes. Yes, we'll include some of those standbys that you already know and might already love, but we've also got some lesser-known destinations with serious musical chops.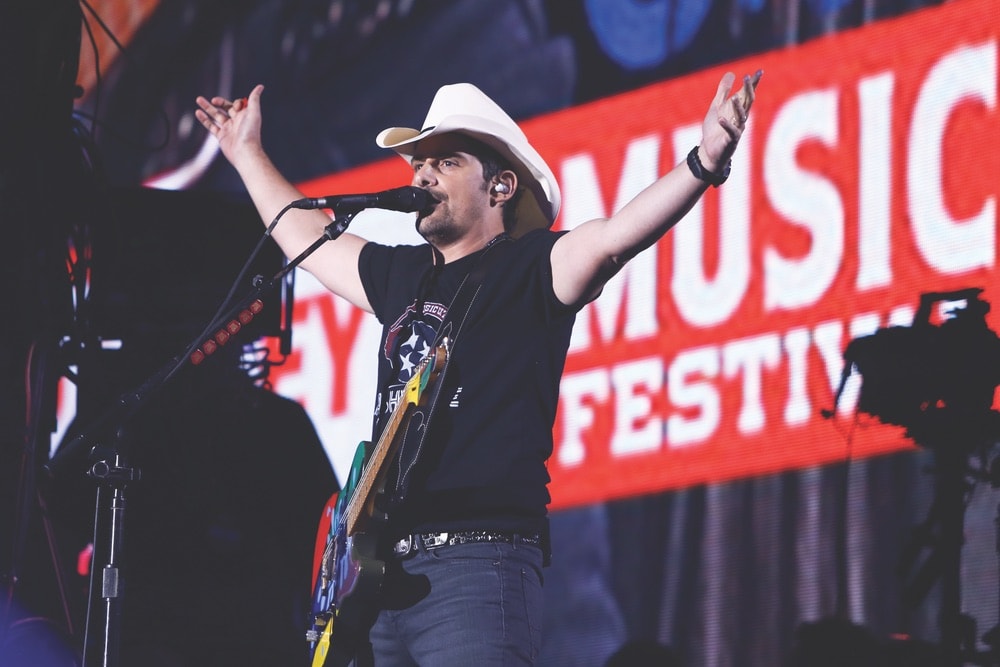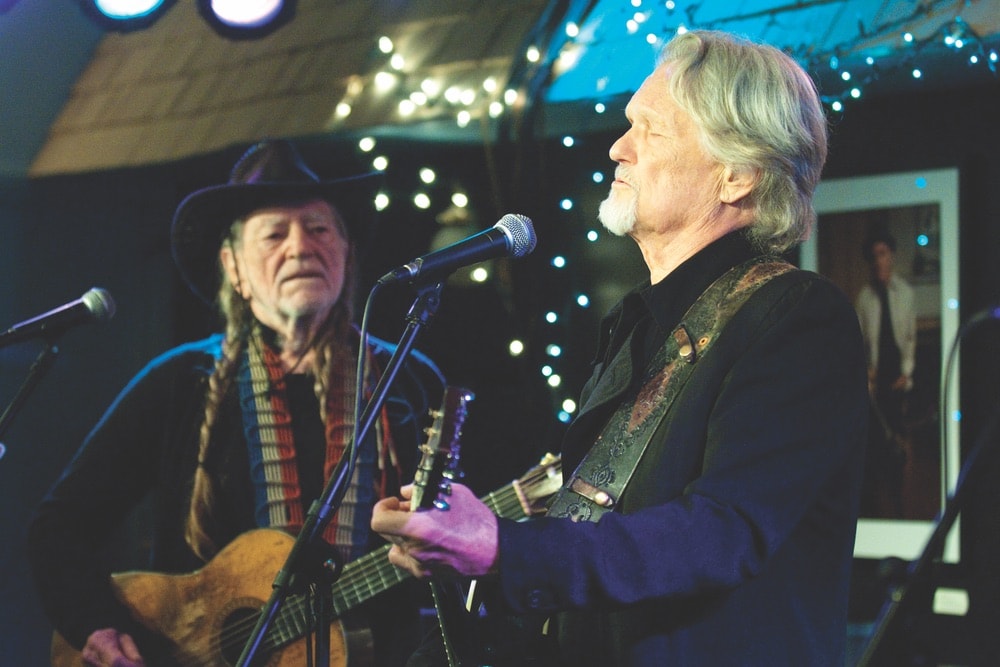 Nashville, Tennessee
No story about country music would be complete without a look at the listening rooms and honky-tonks that dot the streets of the town people call Music City. The Bluebird Cafe in the Green Hills area, the Station Inn in the Gulch, The Listening Room Cafe (which recently opened a new location), and 3rd and Lindsley near downtown are four local favorites; in these small venues you can hear singer-songwriters and the words they create with a small audience and no fancy light shows.
If you like your music louder and your dance floors more crowded, the honky-tonks along Lower Broadway are for you. While in recent years some have become more rock focused, there's still lots of live country music played seven days week. These places don't charge a cover for entry, but you are expected to tip the band. Layla's, Tootsie's World Famous Orchid Lounge, Robert's Western World, and Nudie's Honky Tonk (named for a famous Nashville tailor, not for a state of undress) are some of the best-loved venues.
For more Nashville recommendations, see VIE's September 2017 cover story on Music City.
Best fests: So many choices! Tin Pan South is a songwriters' festival held in April. The Americana Music Festival in September has become the leading event for alternative and indie Americana sounds. CMA Fest each summer always proves to be a star-studded event.
Austin, Texas
Statistics suggest that the Texas capital has more live music venues (per capita) than anywhere else in the nation—about two thousand—and that's why folks call the city the Live Music Capital of the World. That's not just country music. Since 1945, Victory Grill has been an inclusive place, welcoming African American performers to its stage before others did. Today you can still hear some of the country's best blues and jazz there.
But if your cowboy boots are itching to two-step, try The White Horse, Ginny's Little Longhorn Saloon, or the Continental Club.
Best fests: Austin City Limits is the longest-running music show on TV. Once a week, it is taped live and broadcast from the Texas city with its name in the title. You never know who will show up: recent acts have included Margo Price and Shakey Graves. SXSW (short for South by Southwest) has become the leading technology and music conference in the country. Plan to attend in March and see live shows in arenas, churches, parks, and more across the city.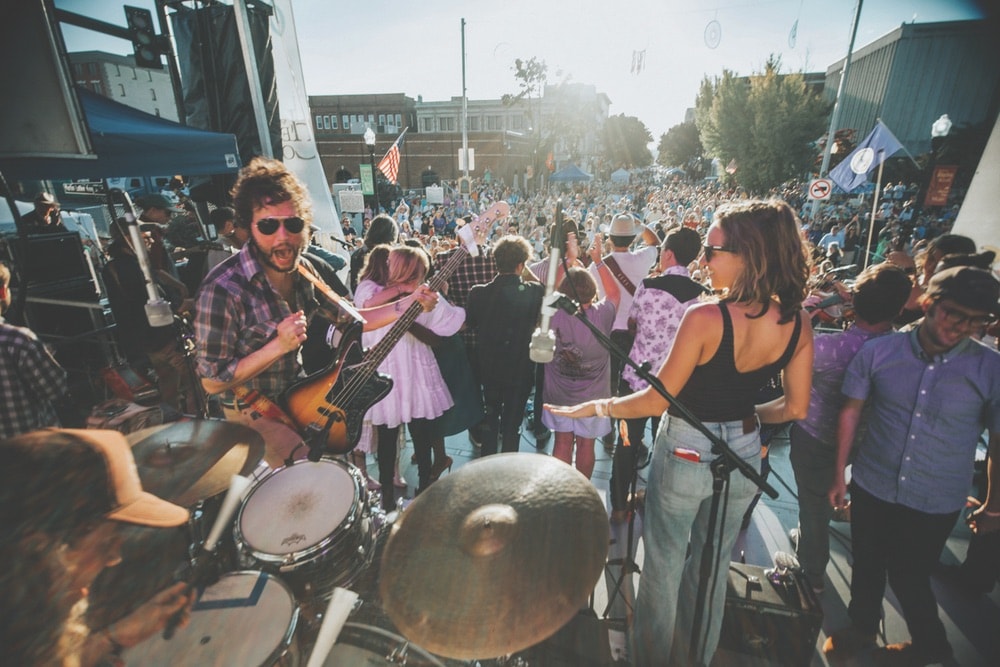 Bristol, Virginia/Tennessee
More than ninety years ago, a producer named Ralph Peer decided to record some of the hillbilly music that was being made in Appalachia. He brought musicians such as Jimmie Rodgers and the Carter Family together for several weeks of sessions that changed the world.
The hybrid of gospel, blues, and bluegrass resulted in the 1927 Bristol Sessions, what folks call the "Big Bang" of modern country music—basically the first commercial recordings of country music.
Johnny Cash himself considered this the most important event in country music history.
You can learn all about this at the Birthplace of Country Music Museum, a Smithsonian Institution affiliate that tells the tale. But this isn't some staid institution. You'll often have the opportunity to catch live shows in the museum's concert spaces. Bristol is also believed to be the last place Hank Williams was seen alive, so there's country music royalty in the ether here.
Best fests: More than forty-five thousand people come to this mountain town every September for the Bristol Rhythm and Roots Reunion, a multistage weekend of bluegrass, roots, and country music.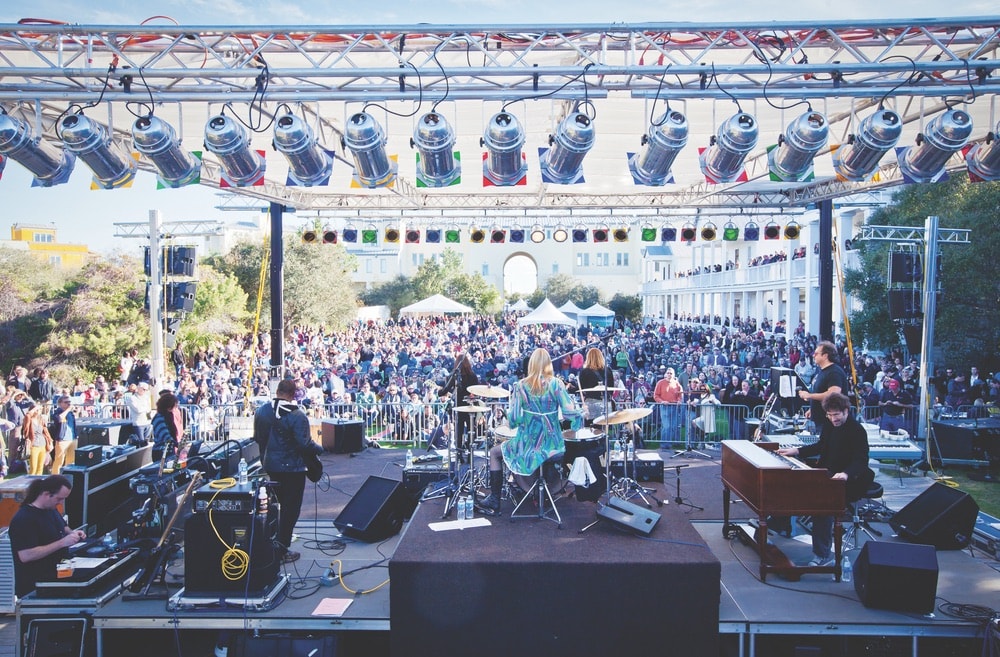 South Walton, Florida
Not that you need another excuse to go to the beach, particularly in January, but if you do, the 30A Songwriters Festival is a pretty good one. The 2018 lineup for this annual event included some serious country favorites such as Kathy Mattea, Hayes Carll, Drivin' N' Cryin', and Lee Ann Womack. If you missed it this year, you could add it to your list for 2019, which will be the event's tenth anniversary!
But you don't have to wait that long to hear good music while enjoying your white-sand beach retreat. The festival raises money for the Cultural Arts Alliance of Walton County, which helps fund arts programming all year long. The music vibe in South Walton is laid-back, as it should be at a beach. Favorite venues include the Seaside Amphitheater, The Hub, and Williams Backyard Boogie—an actual backyard in which local musician Forrest Williams hosts live shows throughout the year.
Best fests: The 30A Songwriters Festival mentioned above is a must-go, as is the annual Pepsi Gulf Coast Jam country music festival in nearby Panama City Beach every Labor Day weekend. New events include SandJam in Panama City Beach, which will feature alternative and indie bands for a weekend of concerts on the sand.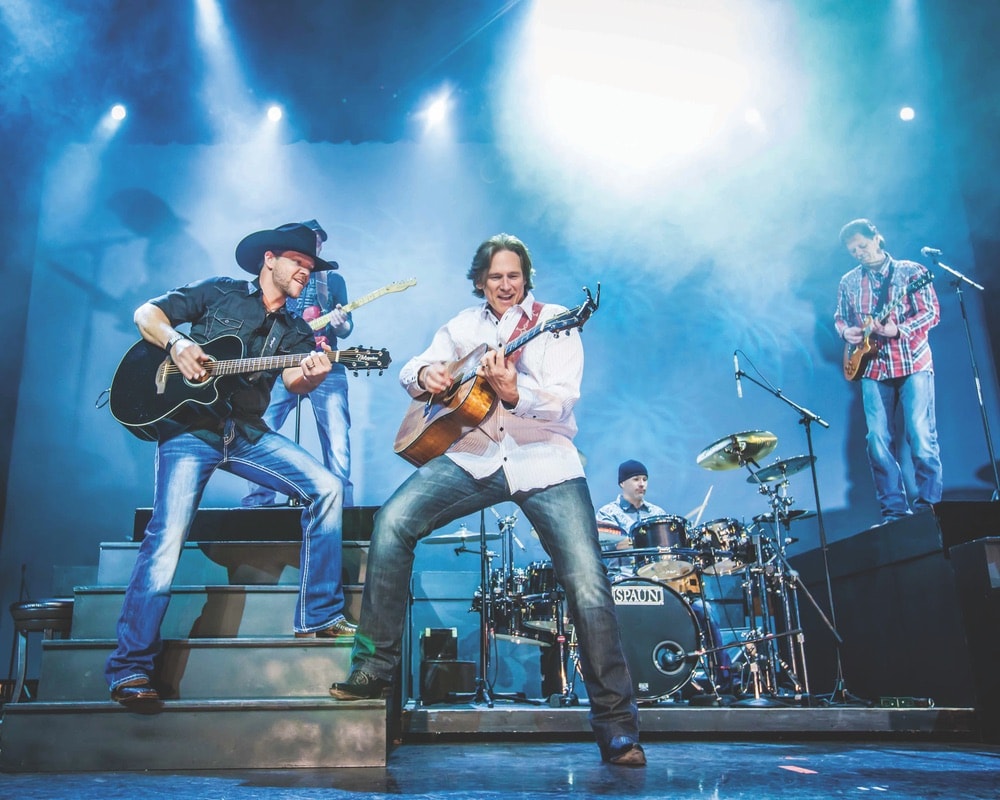 Branson, Missouri
This resort town in the Ozarks has a reputation for being, well, the place that traditional country music acts go when they can't book cruises or Vegas showrooms. While there are some gems of truth there, it's pretty unfair.
Branson's Highway 76, called the Strip, is chock-full of nightclub-style live music acts that may appeal to a more seasoned audience.
The Down Home Country Show, for example, is rife with fiddle playing and musicians doing covers of Dolly Parton, George Jones, and Merle Haggard. Karaoke nights are popular around town if you are compelled to unleash your inner Shania Twain. Larry Gatlin and the Gatlin Brothers and Bill Anderson are frequent Branson performers. The Ozark Mountain Jubilee is a Branson hillbilly take on the Grand Ole Opry.
Branson is not the place to go to hear cutting-edge sounds, but the views in the Ozarks can't be beaten, and if you're a fan of classics, you won't be disappointed.
Best fests: Branson Music Fest includes a bunch of classic Branson acts in one place each April.
Chicago, Illinois
The music with which the Windy City is most associated is the blues, but in recent years its country scene has gotten some real street cred. (In 2016 Carol's Pub, a longtime Chicago dive and honky-tonk for northerners closed. Some wondered if there would still be places to boot scoot in the Windy City. Of course, there are.)
Joe's Bar on Weed Street has a feel that is somewhat touristy and skews toward a younger audience, but the booking agents know their stuff: Joe's attracts some of the best acts in the industry. The Old Town School of Folk Music in Lincoln Square is the place for a mellow singer-songwriter-style show. If Western swing is your thing, you can dance at the Empty Bottle.
Best fests: Country LakeShake each June features big-name acts with a view of Lake Michigan. Joe's Bar hosts the Windy City Smokeout – BBQ and Country Music Festival in July.
Los Angeles, California
Cowboys were known for heading west, and what's more western than California? It shouldn't be surprising that LA has a decent country music scene, albeit one that includes more indie-goth-country hybrids than you might see in other cities. Tinhorn Flats Saloon and Grill has multiple locations; it is the Hollywood address that draws people in for line dancing on Wednesdays. As you might guess from the name, Cowboy Country Saloon is another favorite of those with boots and hats. It offers free dance lessons on Wednesdays, Fridays, and Saturdays. Villains Tavern in the Arts District downtown is the place to hear live bluegrass and New Orleans jazz without a cover charge. Texas Loosey's in Torrance is as cheesy as it sounds, but it has been a suburban mainstay for thirty-five years and is a decent live country music venue on the weekends. And, thanks to LA's recording scene, you never know who will be discovered by a label bigwig in the audience.
Best fests: There's no shortage of music festivals in and around LA, but if country music is your thing, Stagecoach Festival, which is held on the same grounds as Coachella (about two hours from LA), is worth the drive. The lineup for the 2018 fest, which takes place in April, includes Florida Georgia Line and Garth Brooks.
— V —
---
Margaret Littman is a Nashville-based writer and editor who loves a good music-themed road trip. Her guidebook Moon Nashville to New Orleans Road Trip covers Muscle Shoals, Nashville, Memphis, and the Mississippi Blues Trail. See where she is and what she's writing at LittmanWrites.com.
ARTICLE CATEGORIES