By Tori Phelps
As Sinfonia Gulf Coast opens its fifth season, founder and musical director Demetrius Fuller looks back at its beginnings and ahead to new adventures.
What does a twenty-five-year-old know about launching a successful symphony? Plenty, as it turns out. Currently gearing up to embark on its fifth season, Sinfonia Gulf Coast is the brainchild of Demetrius Fuller, a Gulf Coast native who rallied fellow music lovers to create a cultural powerhouse that has attracted internationally renowned guest artists and legions of fans. Sinfonia is the culmination of Fuller's dreams, but, perhaps more importantly, it's a dream come true for thousands of symphony aficionados who come in droves to immerse themselves in the latest musical offering from Sinfonia and its young leader.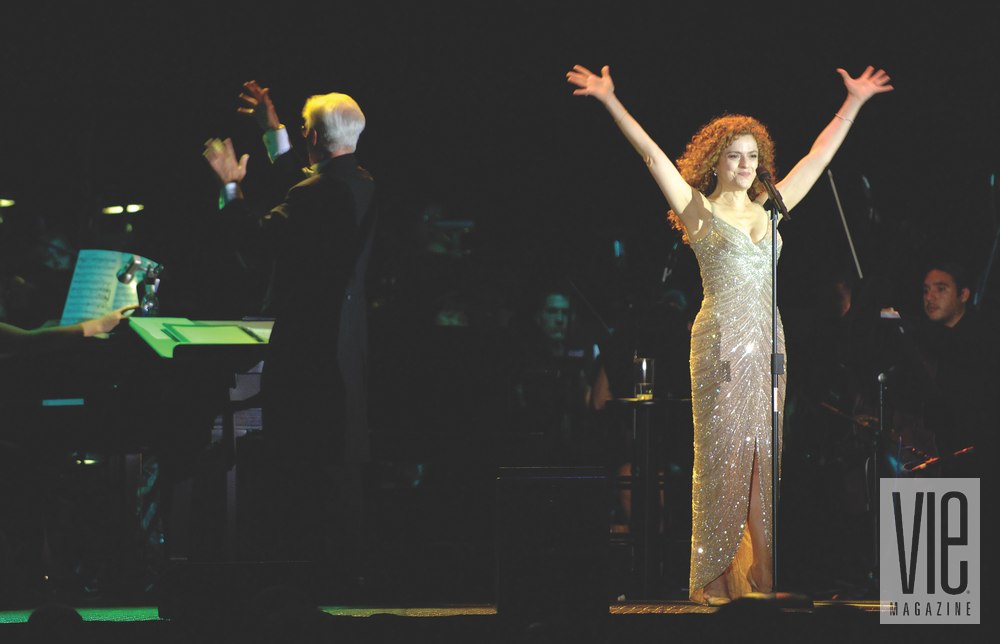 Destined For the Stage
Fuller has been in love with music for so long he can't remember when it started. His mother, however, believes a 1970s variety show can take at least partial credit. "Apparently, I would stand in front of the TV conducting and singing along with The Muppet Show," he shares.
In addition to this seemingly inborn interest, he had two distinct advantages growing up in Fort Walton Beach: a great school and a great family. "I had an excellent school system with a wide variety of extracurricular activities—including a well-supported arts component," he recalls. "But I don't think one can enter a career like this without the guidance of supportive parents, which I had."
Perhaps because others in his family were professional musicians—his great-great-grandfather was a tuba player in the original Sousa Band—Fuller never considered another path. "I knew I was going to be a conductor," he says simply. "There was never anything else I wanted to do."
With that thought firmly in mind, he pursued a Bachelor of Music and a Master of Music in Orchestral Conducting at the prestigious University of Cincinnati College-Conservatory of Music in Ohio. He also studied for several years in Geneva, Switzerland. Though conducting is his main passion, Fuller is also an accomplished musician, originally training as a clarinetist. His instrumental talents have taken him to Japan with the International Youth Orchestra; to Washington, where he played with the National Honor Band as principal clarinet; and to a performance with the acclaimed Manhattan Piano Trio.
The Birth of Sinfonia
By the time he was twenty-five, Fuller had a résumé that people twice his age would envy and a job with what was then Okaloosa-Walton College's Northwest Florida Symphony Orchestra. Though he was proud of what he and the players were accomplishing, his growing concern over the symphony's treatment by the school and its operational ties to the college eventually sparked an idea. What if, instead of looking for the job he wanted, he created it?
There wasn't a fully professional, self-governing symphony in the region, and the people who would eventually become Sinfonia's original board of directors agreed the community would benefit from one. They chose as a name "Sinfonia," which means "a group of musicians" in Latin. Sinfonia Gulf Coast debuted in 2006, and it was soon clear that this particular group of musicians had a twenty-first-century vision for the traditional symphony. "Part of our mission is to redefine the symphony experience by entertaining, educating and inspiring the community through our innovative musical programming," Fuller explains.
Sinfonia's inaugural season featured Broadway superstar Bernadette Peters, and subsequent collaborators have included Grammy-winning singer Roberta Flack, gospel trio D'Vine, Cirque du Soleil acrobats and renowned big band sensation Pink Martini. Among their other inventive programming: the regional premiere of Gustav Holst's suite, The Planets, with original NASA video projected above the orchestra.
This innovation isn't without backlash from symphony purists, however. "You can't please everyone all the time, and I certainly don't try," Fuller admits. "I like to think of Sinfonia as one-stop musical shopping. You're going to get a wide variety of great music, but the classical foundation is always there. In fact, 80 percent of the music performed is repertoire that's familiar to our patrons. But hearing something new should be refreshing. Just remember that Beethoven was once considered a radical composer."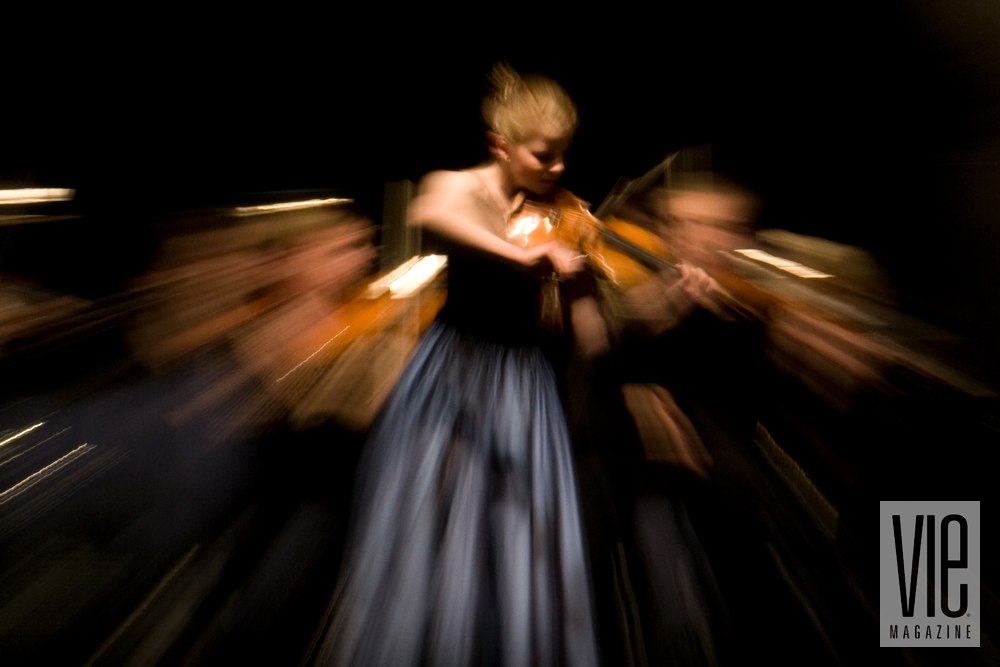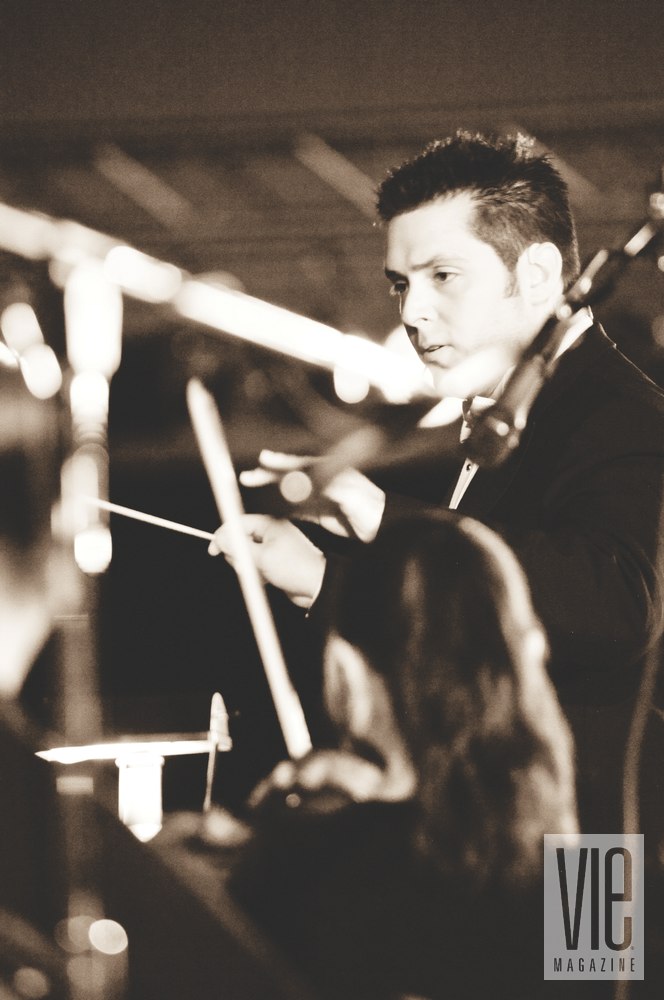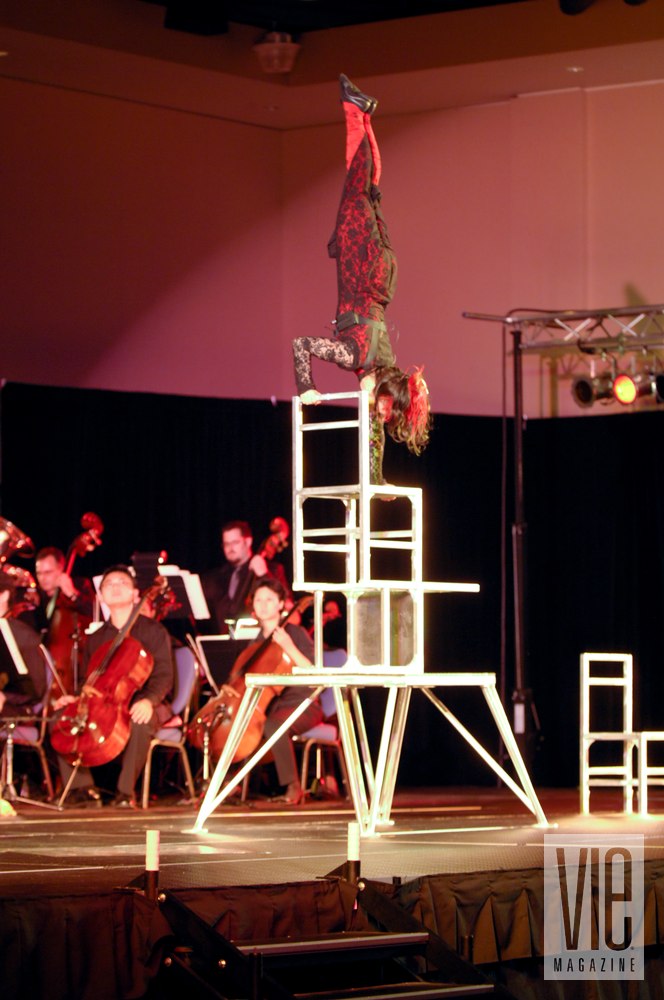 The Making of a Symphony Season
Whatever Fuller and his musicians are doing is clearly working, as Sinfonia draws concert-goers from a one-hundred-fifty-mile radius and has fans from teenagers to … well, a bit more mature. The performances have even become a favorite family activity. The common denominator is that all of the attendees are anxious to see what magic Fuller and his dream team of musicians have conjured up. The secret to keeping it fresh? Lots of frequent flier miles. "I travel constantly to see different performers or hear pieces of music or productions that I potentially want to present with Sinfonia," he explains.
Fans won't be disappointed with the lineup for Sinfonia's fifth anniversary season, beginning with a kick-off event October 21 featuring Motown royalty. Sinfonia is partnering with Seagar's Prime Steaks and Seafood at Hilton Sandestin Beach, where attendees will be treated to one of its distinctive wine dinners, followed by a cabaret performance by Mary Wilson of the Supremes. "I was fortunate to be involved with a performance in New York City last year showcasing Mary Wilson, and I was blown away by the caliber of her performance and her interaction with the crowd. I immediately thought she would be well received and provide a stellar performance for our patrons in Northwest Florida," Fuller says.
When planning the remainder of the anniversary season, Fuller wanted to incorporate artists and concerts that either had been well received by patrons in the past or were on their wish list. "We'll have another 'Orchestral Christmas' for the holiday season, a St. Paddy's Day Pops featuring Celtic instrumental ensemble Mithril, and violinist phenom Nick Kendall for our gala event February 4," he says. "That concert will also feature a performance of the Northwest Florida Ballet in the first half, with Nick Kendall giving the Southeast U.S. premiere of Chris Brubeck's concerto for violin, Spontaneous Combustion."
The bravo! program, Sinfonia's membership/donor component, has its own list of activities that cater to interests from athletics (a 5K run) to great dining (a "Cinco de Sinfonia" tequila dinner). But the highlight of the season, according to Fuller, will be a six-month exhibit called ArtStrings. "We've asked twenty-four local, regional and national artists to create a violin in the artistic medium of their choice," he explains. "The pieces will be on display in a Grand Boulevard storefront from November through April and then will be auctioned off to raise funds for Sinfonia's music education initiatives."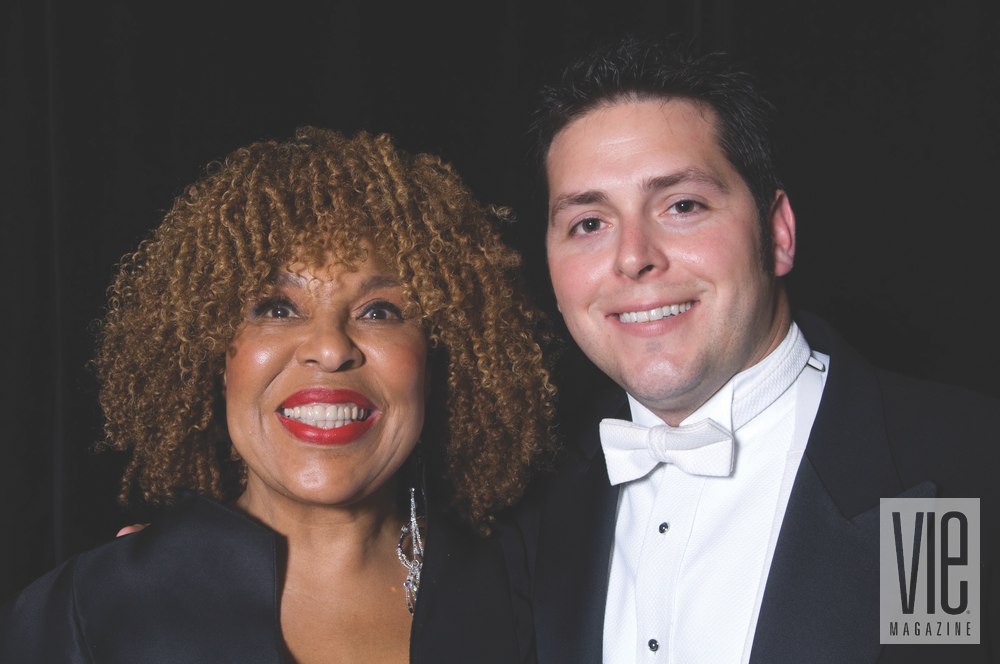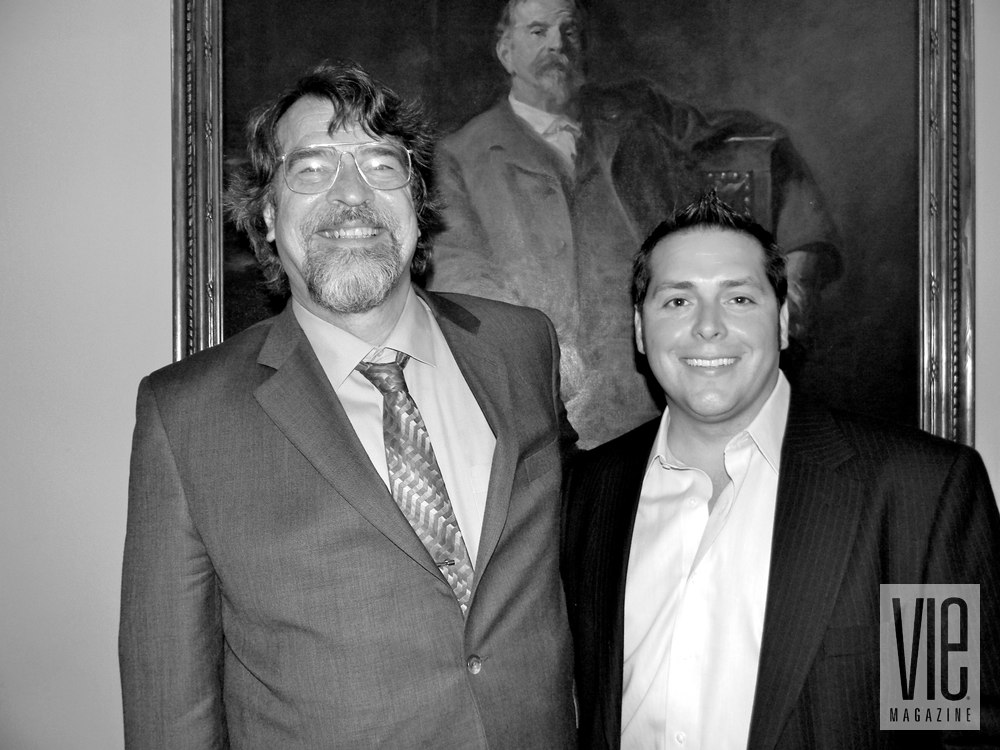 Coming of Age Together
Over the past five years, Fuller, now thirty-three, and Sinfonia have grown together. "Sinfonia has certainly come into its own," he declares. "The organization has been fortunate to overcome the hurdles that every start-up business is challenged with and has solidified itself as one of the premier arts organizations in our region. I'm proud of every aspect of the organization."
He credits the open dialogue Sinfonia and its patrons share with enabling the symphony to become better each season—a trend he sees continuing. "Our long-range artistic plan is to stick close to our mission and provide the highest caliber symphonic music, guest artists and educational outreach initiatives," he says. "My father always said, 'If it ain't broke, don't fix it, but you still have room for improvement.' I keep that motto close in everything I do."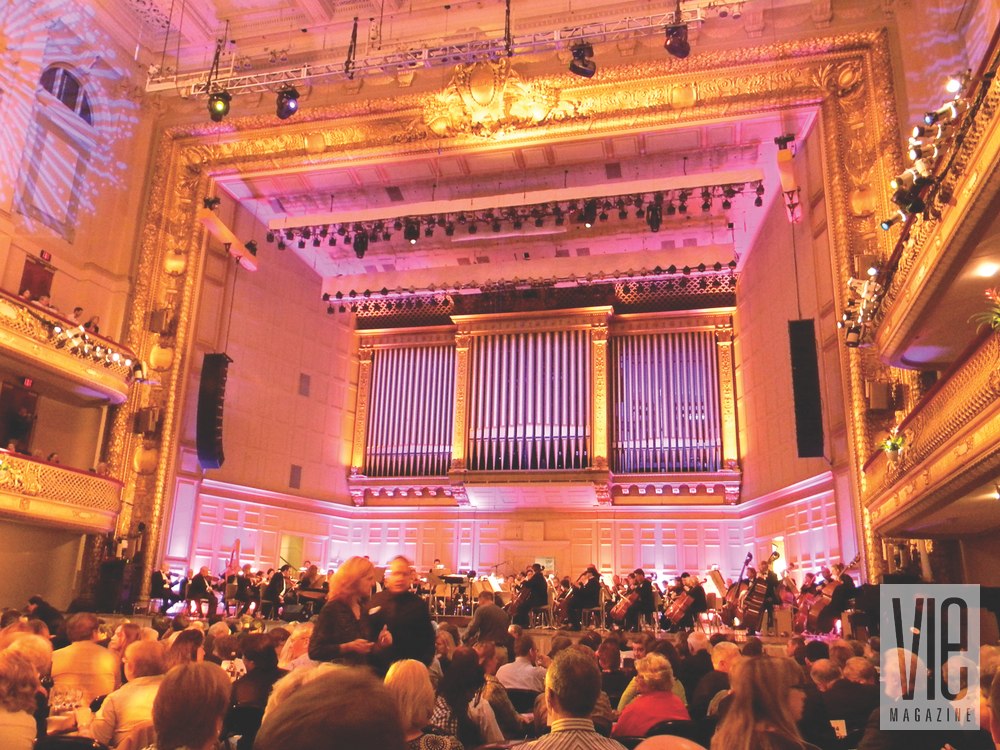 Even on his toughest days, Fuller can appreciate what he and Sinfonia have forged. "I truly love my job. We have an excellent board of directors. We have an amazingly supportive community of patrons and donors. And, simply put, we have the best group of assembled musicians anywhere along the Gulf Coast. Every artist we've worked with has agreed to come back to perform with us, and that's a solid representation of the work we've accomplished as we enter our fifth season."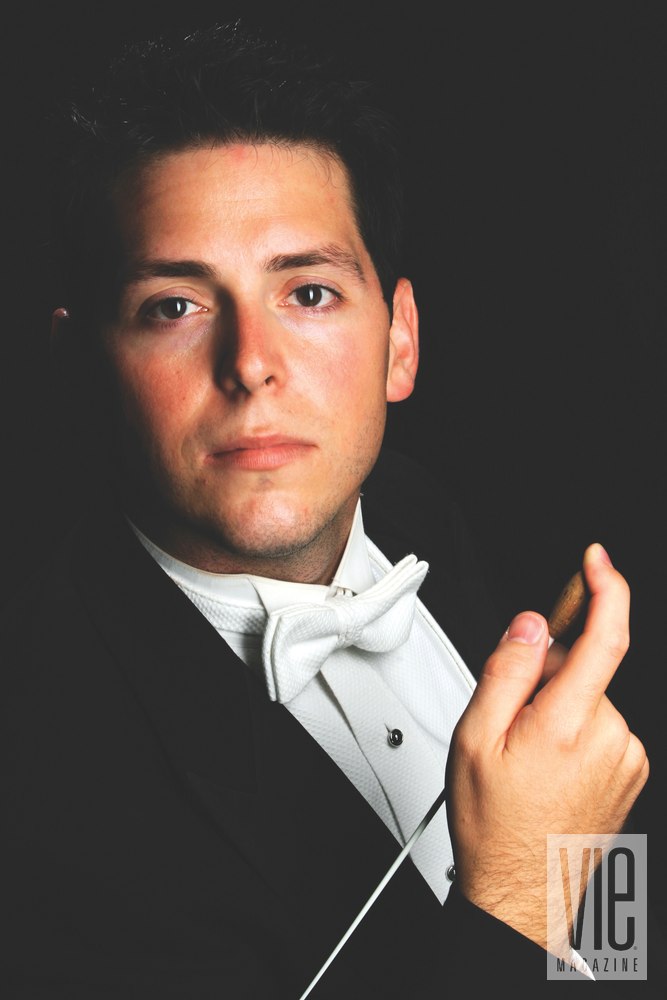 Seeing the audience's joy and hearing the applause during performances is satisfying for Fuller, but fostering a love of music in the next generation is what keeps him coming back for more. "The best part for me is the community outreach. Drop into a room of three hundred fourth graders when violinist Nick Kendall is giving a demonstration," he urges. "When you see those kids' faces light up, you understand that there are no words to describe the power and impact music brings to one's life."
— V —
---
For more information on Sinfonia Gulf Coast or for a schedule of performances, please contact their administrative office at (850) 269-7229 or visit their website at www.sinfoniagulfcoast.org.
Tori Phelps knew as early as kindergarten, when she drew a typewriter for an assignment on future dream jobs, that writing was her passion. Her professional life has included the 24–7 world of journalism, many hectic years as a magazine editor, and now the bliss of freelancing. Along the way, she and her husband managed to add three kids to the mix.
ARTICLE CATEGORIES