By Suzanne Pollak
COVID-19 changed all of us. Living alone during quarantine became a time for concentrated contemplation, looking backward and forward, knowing what matters now. I missed three men so much that I added their daily habits to mine to bring them back into my life, at least spiritually. Doing this changed me in fundamental ways. I developed a new personal culture.
Personal culture is the way you arrange your domestic life, changing all the while. What you need now you might not have needed before, or will not need later. But now, in this moment, it is necessary. We are a collection of habits.
I miss my father. I miss male company, but only some males. Perhaps it's no surprise that I rekindled memories of my three favorites, all now deceased, and incorporated their ritualized end-of-day activities. Each man finished his workday with a cocktail and music. I channeled my cocktail companions by remembering their stories and wisdom. With the three spirits hovering around, I conversed with myself, which might be the most important type of conversation we can have right now.
My ghostly cocktail hour, drinking while listening to their preferred cocktail tunes, brought me a shot of male companionship. To riff on a friend's pronouncement, "There is whiskey season and there is wine season." To me, there are male and female cocktail hours. My associations with men are all about the hard stuff—scotch, bourbon, cognac. The discussion topics are different from girl talk. With the men, it was about sipping slowly and going deeper.
My cocktail education began in Africa by watching my father, the spy. After work, he made himself a drink, played music, and read a book. He relaxed. His drink was scotch, his music chosen from his collection of thousands of LPs or reel-to-reel tapes. Cocktail favorites were Louis Armstrong, Cab Calloway, Duke Ellington, Ella Fitzgerald, Dave Brubeck—all classic cool cats. Plus, the jazz gave him a way to connect to his country's culture while living on a different continent. His reading material was philosophy, mathematics, Dante, or Scientific American. Nothing light for him! While my father sipped his scotch, he taught me how to listen, how to fit in anywhere, how to make people comfortable, and how to be elegant. He didn't do this on purpose or by design; he did this simply by being himself.
While my father sipped his scotch, he taught me how to listen, how to fit in anywhere, how to make people comfortable, and how to be elegant.
Years later, in Father Ralston's house (the rectory of Saint John's Church in Savannah, Georgia, where General Sherman lived for three months during the Civil War), the after-work ritual was drinking Old Weller in antique sterling julep cups—sometimes with shaved ice, other times neat. Most of his small living room was filled by a huge Yamaha piano, and his interests ranged from Maria Callas to voting rights, wars to Greek philosophy, Georgian silver to the history of baseball. This jolted me right out of the present into a past brought vibrantly to life as only the most gifted teacher can do. What I learned from my priest was to believe in myself, that I was smart. He told me no dummy could write a dummy's book when I said I only wrote Entertaining for Dummies. I learned how to hear Callas's high Cs, to appreciate Dante's entire trilogy (not just The Inferno), and to love bourbon.
The third male figure, the cognac drinker, was an extremely accomplished gentleman sitting at the top of large organizations. He said part of his success was focusing on the small moments, honoring his daily victories, which all added up to major achievements. He celebrated by drinking his favorite cognac in a brandy snifter, eating a cookie (adorable, like the little kid in us all), or watching his favorite European sport live late at night. His ritual transformed the small successes into proud moments internally, before he received accolades from so many for the big wins. He taught me to honor myself and not to wait for other people's recognition. His philosophy was never to wait until you reach some impossible moving target or an unknown goal in the future. Instead, celebrate yourself with a ritual on a regular basis.
I realized that it was my curiosity that got these men to open up and share what life taught them. I learned how important it is to ask questions and then to listen.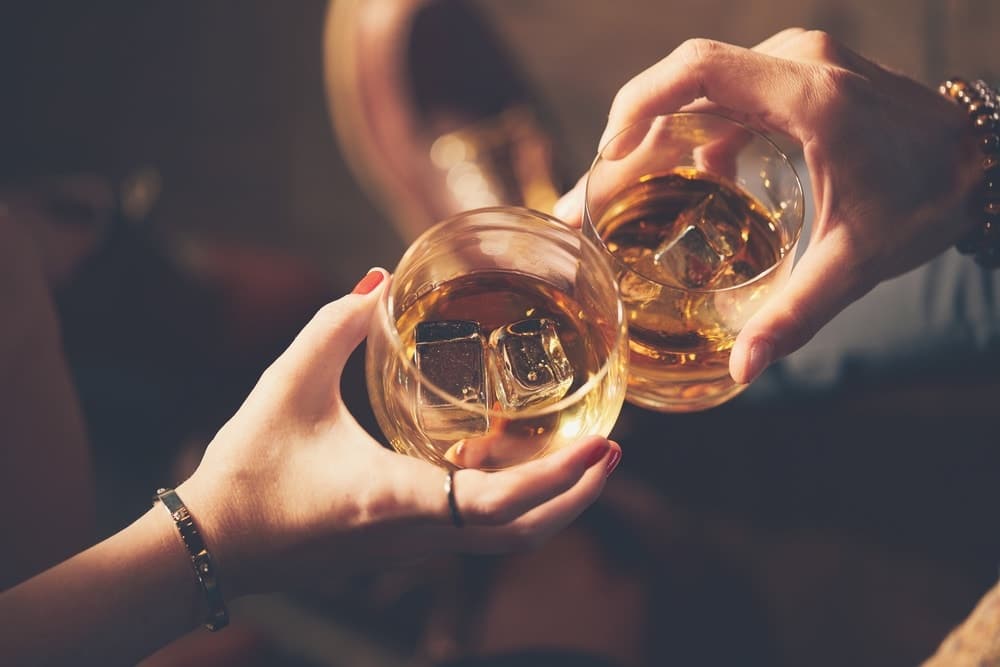 I understood that cocktail hour does not necessarily include alcohol. In one of my father's Scientific American magazines, he read that after six months of not drinking, brain cells repair themselves. So he stopped drinking and replaced his scotch with tonic with lime. Why he did this, with so many brain cells already, I do not know. And maybe the science isn't even true. Regardless, I saw that alcohol was not the point. The ritual of slowing down and relaxing was most important.
Sixty minutes and five o'clock do not define cocktail hour, either. In fact, those arbitrary rules ruin it. My mentors drank their cocktails for thirty minutes to three hours (depending on schedule, needs, and company), at five or five-thirty or six or eleven-thirty.
During COVID, my cocktail rule was "one and done." One drink is enough, one person (myself) is enough. But parties are my passion, and I miss throwing them! So, on Wednesdays at 5:30 p.m. eastern time, I host Sip with Suzanne for the Charleston Academy of Domestic Pursuits followers. I share stories of my favorite men, discuss the history of a classic cocktail, suggest ideal snack pairings for it, give style and etiquette tips, and then we all make the drink together. It's just like what you do at all the most fun parties you've ever attended. At the end of thirty minutes, we toast each other and decide next week's cocktail. You, reader, are invited to the party anytime. All sorts show up, just like at my father's parties in Africa. One guest even played his trombone!
— V —
---
Suzanne Pollak, a mentor and lecturer in the fields of home, hearth, and hospitality, is the founder and dean of the Charleston Academy of Domestic Pursuits. She is the coauthor of Entertaining for Dummies, The Pat Conroy Cookbook, and The Charleston Academy of Domestic Pursuits: A Handbook of Etiquette with Recipes. Born into a diplomatic family, Pollak was raised in Africa, where her parents hosted multiple parties every week. Her South Carolina homes have been featured in the Wall Street Journal Mansion section and Town & Country magazine. Visit CharlestonAcademy.com or contact her at Suzanne@CharlestonAcademy.com to learn more.
ARTICLE CATEGORIES