Bringing Warmth to a Show Home
Rustic textures and coastal hues abound in the VIE Beach House – A Show Home, evoking a modern beach vibe that is both timely and timeless. With a vaulted ceiling featuring reclaimed wood beams sourced by developers Jim and Suzy Accola of Coastal Elements Construction and Q Tile + Design Studio, respectively, the home's open-plan great room encompasses the living room, dining area, and kitchen. But transforming the blank canvas into a livable abode for the new homeowners required a team. Suzy Accola worked with interior designer Melissa Skowlund to bring life to the show home's main living area, the master bedroom, and the upstairs bunk room.
As owner and lead designer of Summer House Lifestyle and Design Bar, a lifestyle boutique and custom design showroom in Grayton Beach, Florida, Skowlund specializes in services that include custom wallpaper and fabrics as well as full-service interior design through her firm, Melissa Skowlund Interiors. The boutique, a staple of Grayton Beach design for ten years, offers an array of items, from home furnishings to gifts, accessories, and clothing. "We added Design Bar within Summer House to provide a serene, ordered place where our clients can come to be inspired and get away from the stress of building or renovating their homes," Skowlund explains. "I create storyboard examples for them so they can easily see what their new space could become. It's been one of the greatest ways for both me and my clients to work through the creative process together." This year, Summer House Lifestyle will continue to expand its offerings with new designer lines and services as well as Farrow & Ball paints.
"The VIE Beach House fits perfectly with the clean, fresh lines and custom looks we provide our customers in Grayton Beach and beyond," Skowlund says. "This was a great collaboration of classic and organic design and materials working together to create a fabulous home that feels warm and inviting to all who enter it."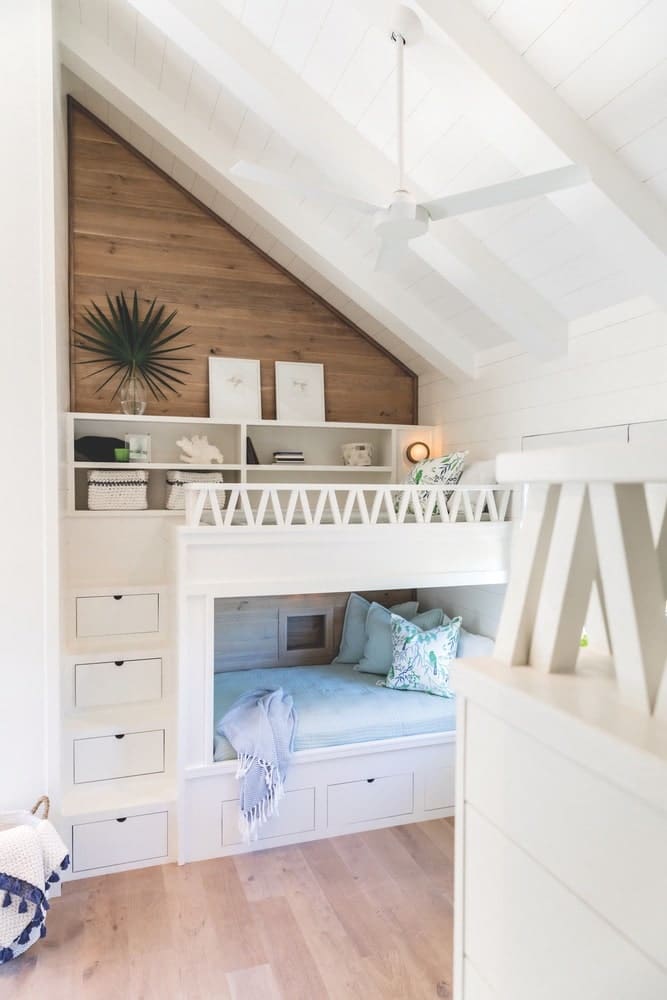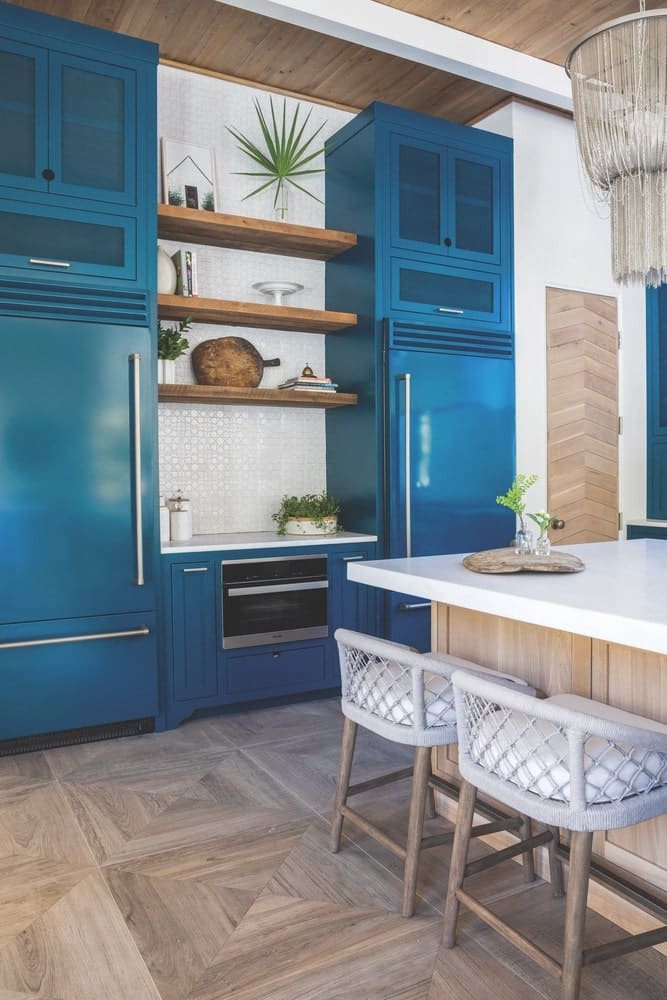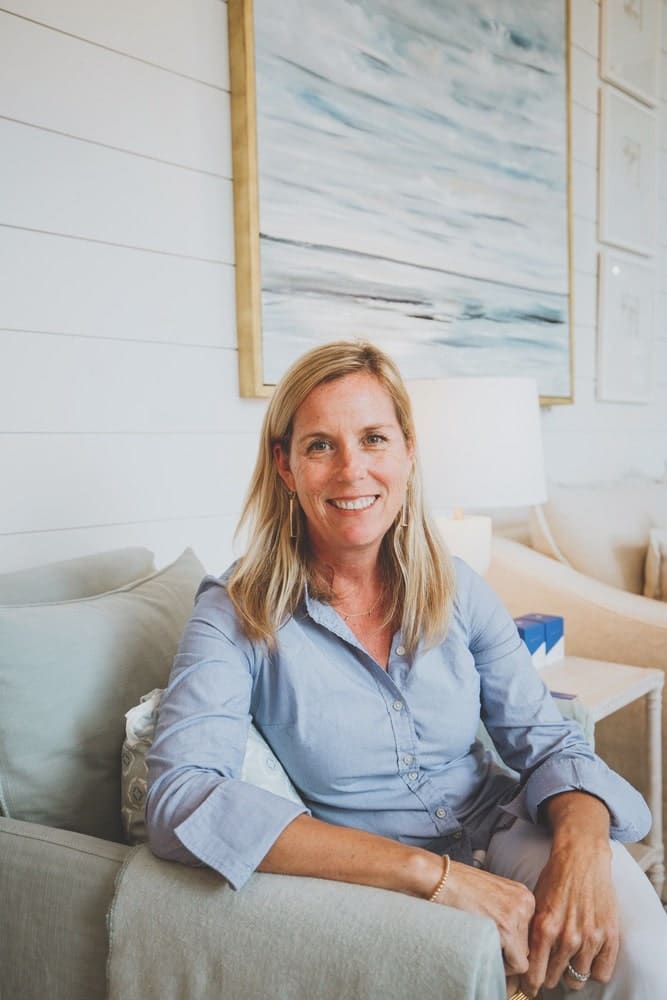 Inspired by the nearby Gulf of Mexico as well as coastal living around the globe, the Beach House was intended to exemplify a lifestyle at one with nature. Ample sunlight, natural wood beams, and unobstructed views into the oasis-like pool area and trees surrounding the backyard make it easy to connect with the outdoors—as do the short walk to dazzling white-sand beaches and trails through the flatwoods.
"Our vision was to provide a clean, comfortable feel throughout the Beach House," Skowlund says of working with Suzy on the home. "We started with the living room, which features a beach-inspired color palette with cream fabrics, blue and gray accents, and a lot of natural textures in the tables, pillows, and more. These outdoor-inspired elements extend into the adjoining dining room with the beautiful wooden table, then even further into the kitchen with the woven barstools. With all of these together, you get a seamless continuation from the time you walk through the foyer into the kitchen and great room."
"We live for getting to know the people whose homes we will be filling with things to make them feel comfortable, loved, and truly like themselves."
That coastal clean feeling is perhaps best felt in the serene master bedroom, where a metal canopy bed with soft white fabrics is so inviting, one might be tempted to stay in bed all day and admire the pool from the large picture window. The master bath features a massive tub in addition to a walk-in shower, gorgeous natural light from the overhead windows along two walls, and, of course, a custom floor mosaic by Q Tile + Design Studio. Its Beatles-inspired design echoes the soothing lyrics, "There will be an answer, let it be."
Skowlund adds, "I love touches of brass and antique tables juxtaposed against new construction, as we did in the VIE Beach House. The spaces are elegant yet understated, with a creative twist."
The upstairs bunk room is a dreamy getaway for kids of all ages. Four bunk beds offer plenty of space to rest, read, and play, while the open area is perfect for games and movie nights. A soft blue palette draws inspiration not only from the Gulf but also from the blue skies that can be seen from the room's several large windows. The room plays well with others, adjoined by the hallway to the map-inspired full bathroom and, beyond that, two guest bedrooms. It's a home that fosters community and family, just as Skowlund strives to do for all her design clients.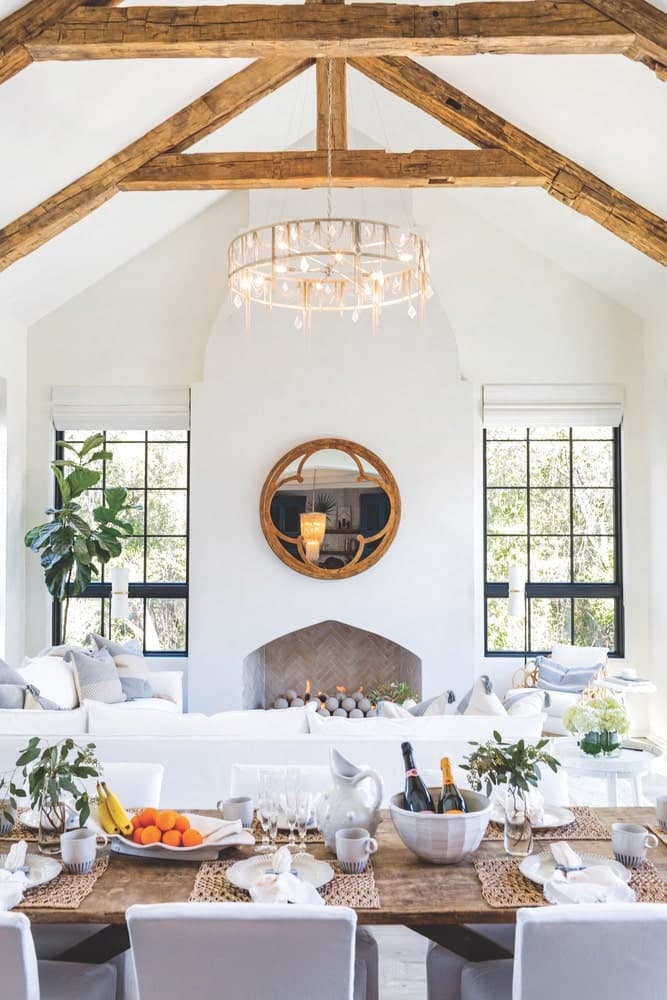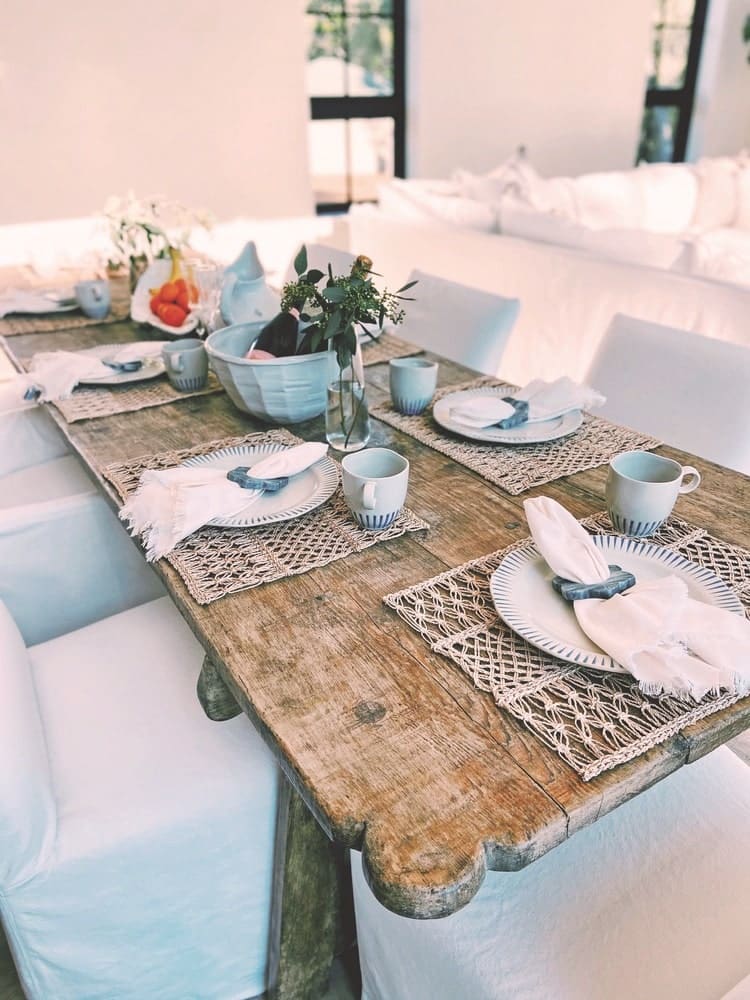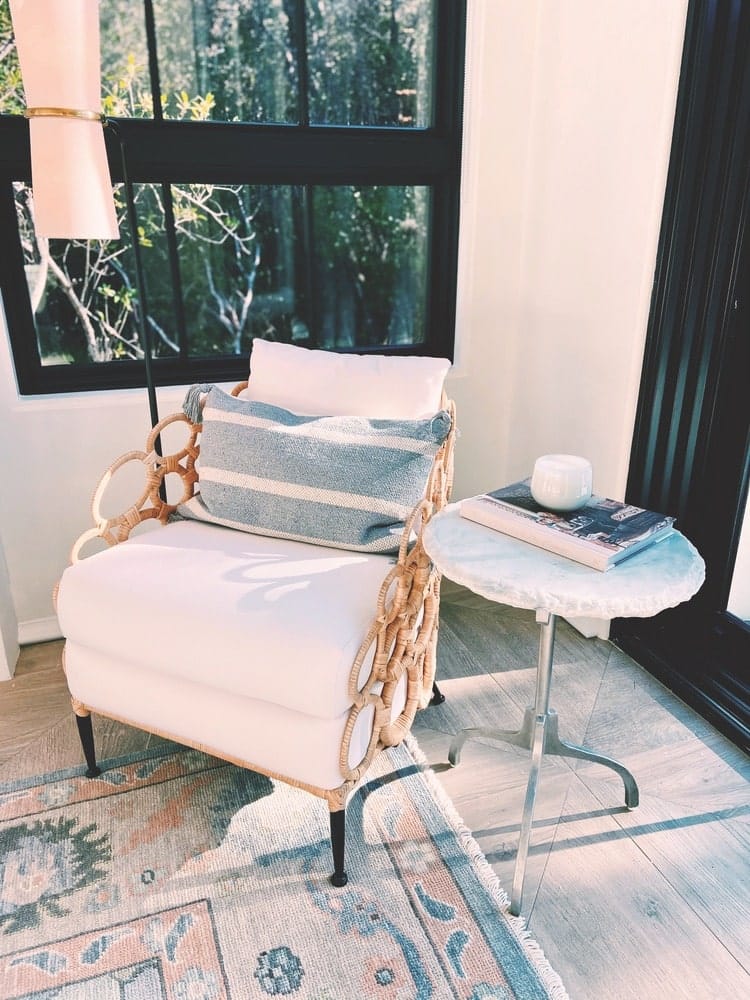 "The relationships I have formed at the beach have become lifelong, as many of my clients have become friends. For some, I am working on their fourth or fifth homes, both at the beach and around the country," Skowlund says, looking forward to her firm's next projects along Scenic Highway 30-A and beyond. These include two new construction homes in Alys Beach, two in Kaiya Beach Resort, a twenty-million-dollar renovation in Greenwich, Connecticut, a home on a four-hundred-acre horse farm near Nashville, and a Park City ski lodge. She is also considering taking on an extensive remodel in Palm Beach, Florida. "I do love a remodel. I enjoy the challenge and getting to flex my creative muscles, taking a home in need of a refresh and making it new again with the help of my team. We live for getting to know the people whose homes we will be filling with things to make them feel comfortable, loved, and truly like themselves."
— V —
---
Learn more about Skowlund and Summer House Lifestyle and Design Bar when you visit MelissaSkowlundInteriors.com and SummerHouseLifestyle.com. Follow along on Instagram @summerhouselifestyle to see more projects.
ARTICLE CATEGORIES