By Franco Grimaldi
The automobile has been the focus of countless songs throughout its history. Still, the maybe-not-so-obvious allure to the 1981 hit single "Pull Up to the Bumper" is that Grace Jones is possibly the world's most fashionable icon of the music industry. If you question how one draws a connection between the fashion trade and the automotive industry, there is at least one common thread shared between the two: art. That's right—art. And, at the forefront of each of these industries are the creative trendsetters that vie to captivate the consumer. Whoever creates the most exciting design to woo the hearts of the beholders wins. Please take a tour with me to see some of the most swoon-worthy automotive art specimens of 2020!
---
2020 McLaren GT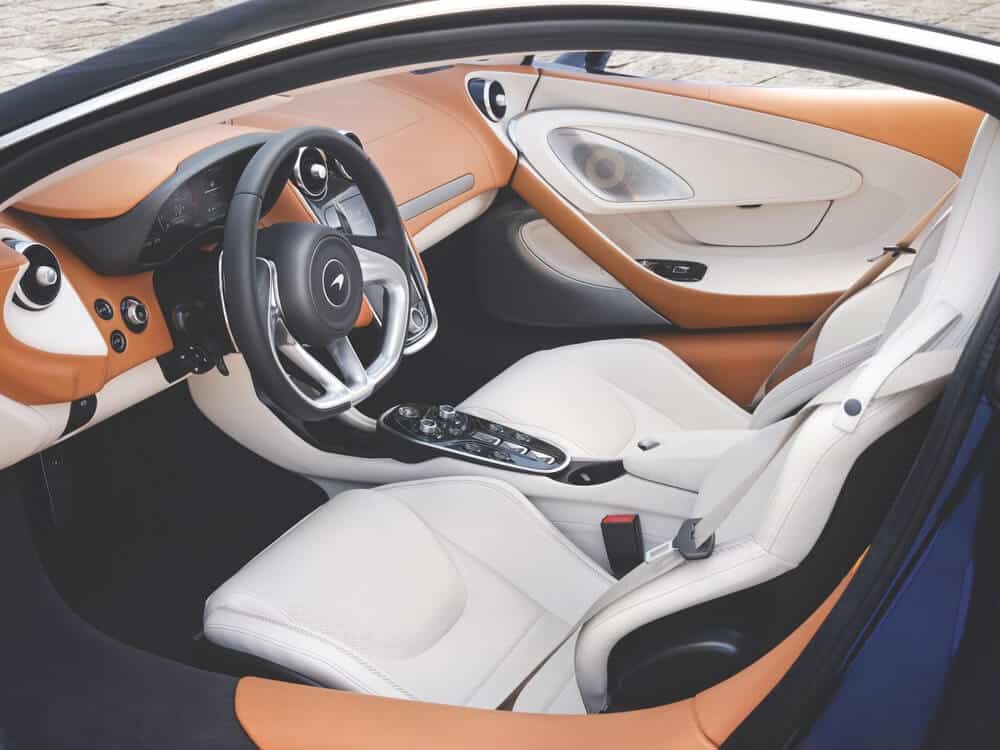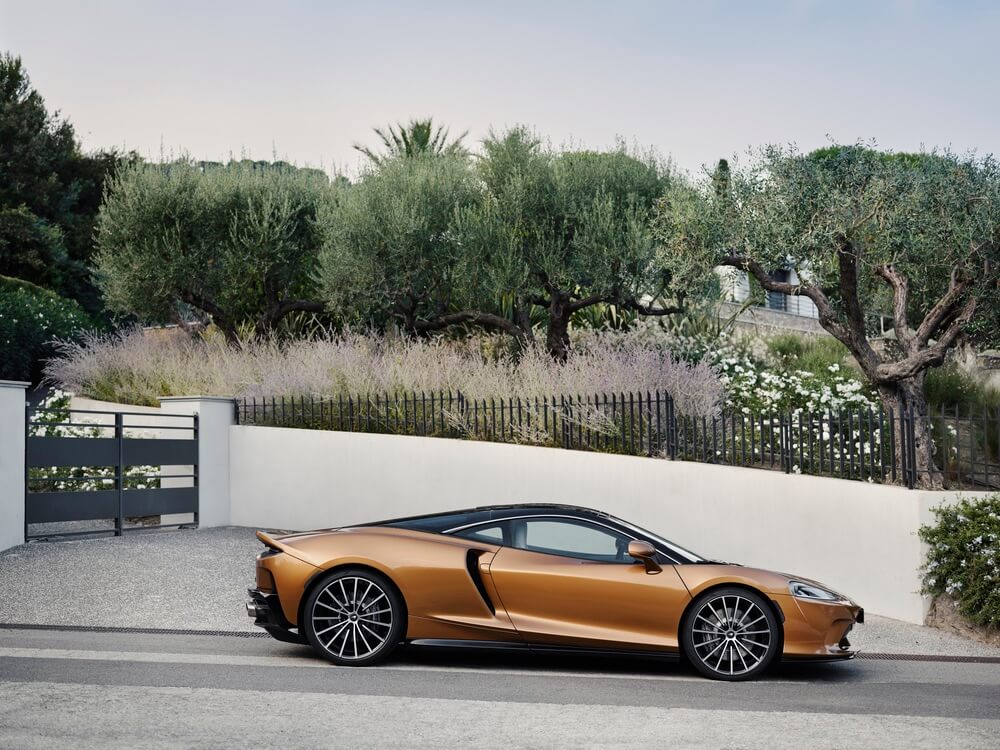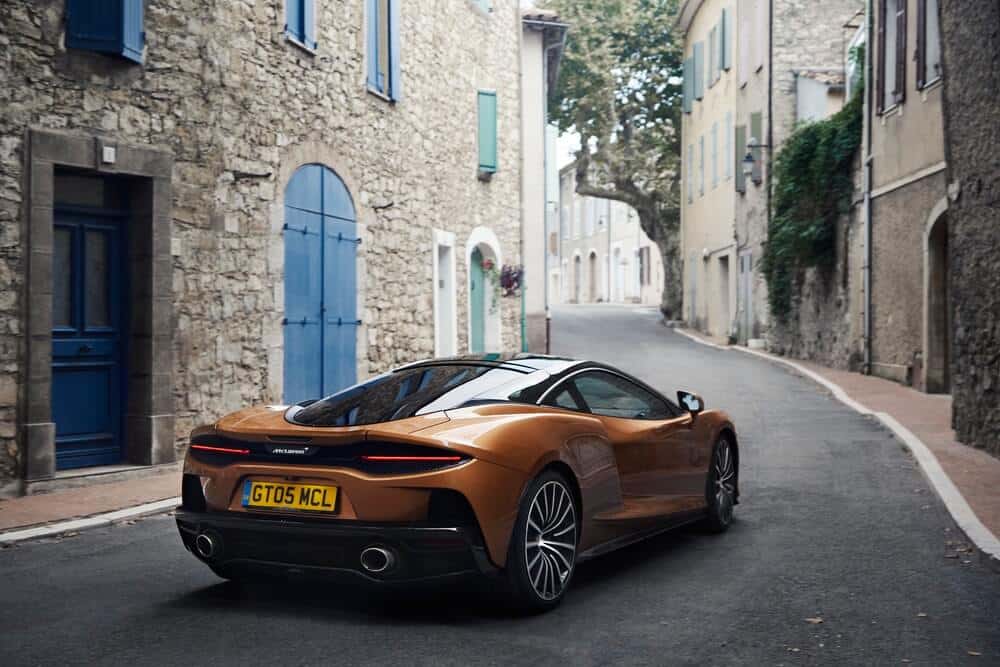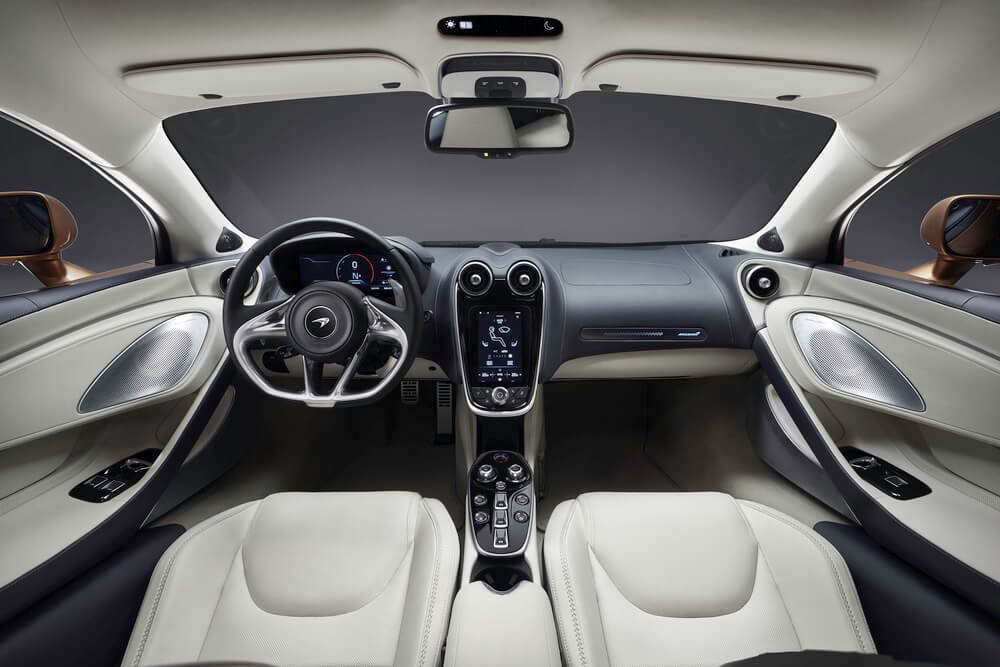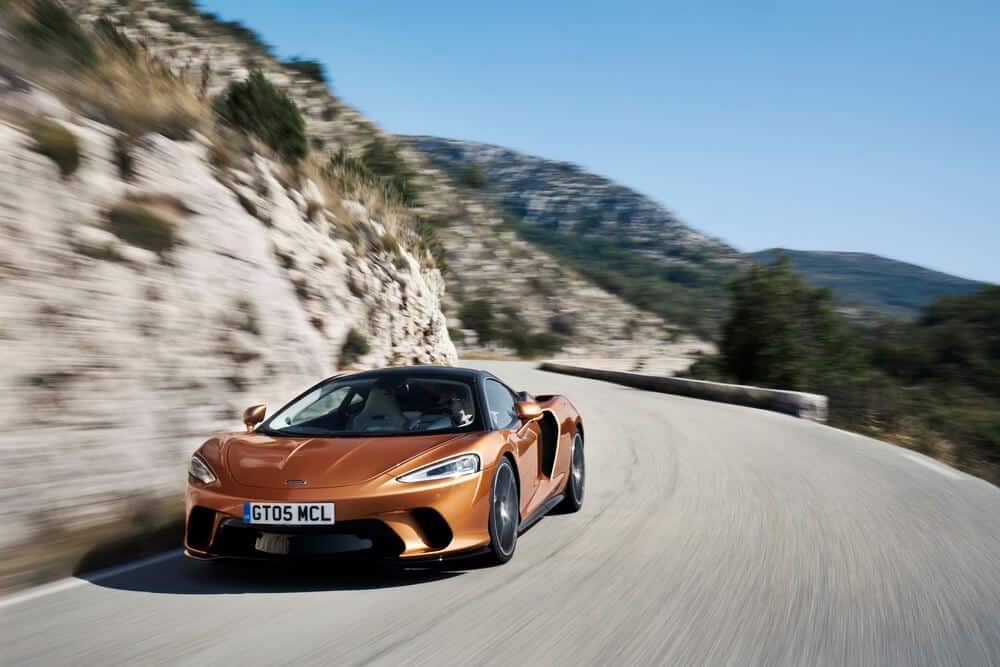 For many car enthusiasts, McLaren is a name that conjures images of compact, ultrasleek, and overpowered road rockets that are good for mostly one thing—bolstering egos. In an oversimplified nutshell, McLarens are cars that exhibit superimpressive performance with not much other than two seats, four wheels, and an engine. After all, McLaren is one of the most well-known names in the Formula One race circuit. Enter the 2020 McLaren GT. Upon seeing it, a McLarenphile may react with immediate repudiation. Everything about the car seems contradictory—including the name: "McLaren" and "Grand Touring." Since when do these go together? The answer: since March 2019, when the carmaker introduced it at the 89th Geneva International Motor Show. The McLaren GT signifies McLaren's clear and audacious intent to disrupt the luxury car market. Mike Flewitt, chief executive officer of McLaren Automotive, says, "The new McLaren GT combines competition levels of performance with continent-crossing capability, wrapped in a beautiful body and true to McLaren's ethos of designing superlight cars with a clear weight advantage over rivals." One of the nuances of the 2020 GT is that, at 20.1 cubic feet, it actually has some usable cargo space, making it what some might consider the first "practical" supercar. The GT is a logical first step toward McLaren's goal of producing only hybrid and all-electric vehicles by 2025. Word has it that McLaren aims to beat Tesla at their own game but in the performance-car segment. The GT does lack several of the advanced driver-assist features found on other superluxury cars sharing the same price range, but whoever buys one of these beautiful road creatures is probably not going to mind.
2020 McLaren GT Performance
Engine: Twin-turbocharged 4.0-liter V8
Output: 612 horsepower/ 465 pound-feet of torque
Transmission: Seven-speed dual-clutch
Drive type: All-wheel drive with all-wheel steer
Speed: 0–60 mph in 3.1 seconds
Maximum speed: 203 mph
Starting price: $210,000
For more information about the McLaren GT, please visit the McLaren website at Cars.Mclaren.com.
Experience the 2020 McLaren GT in video here.
---
2020 Bentley Flying Spur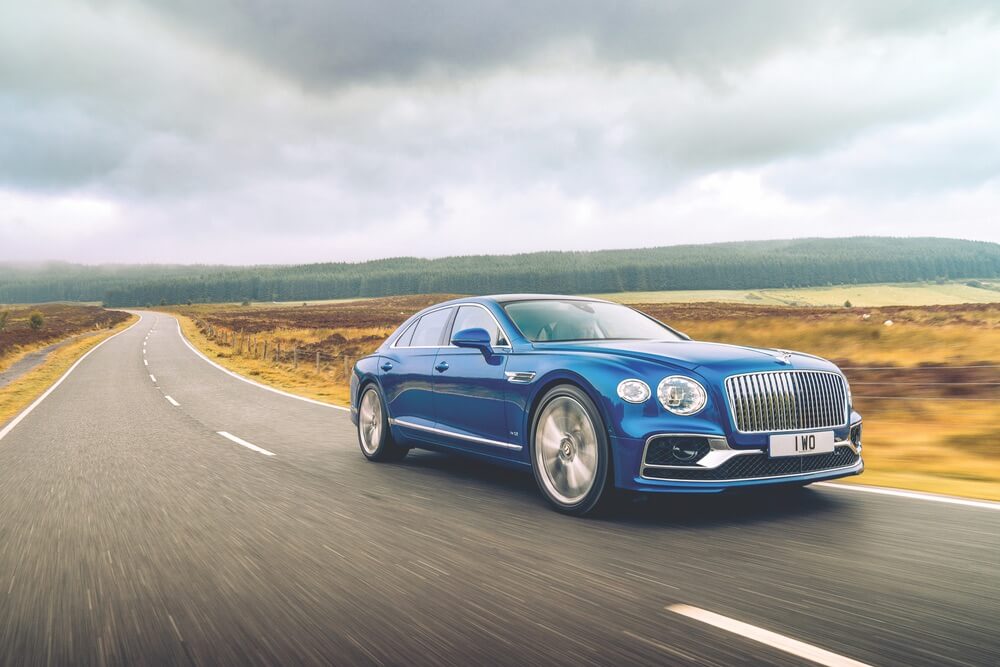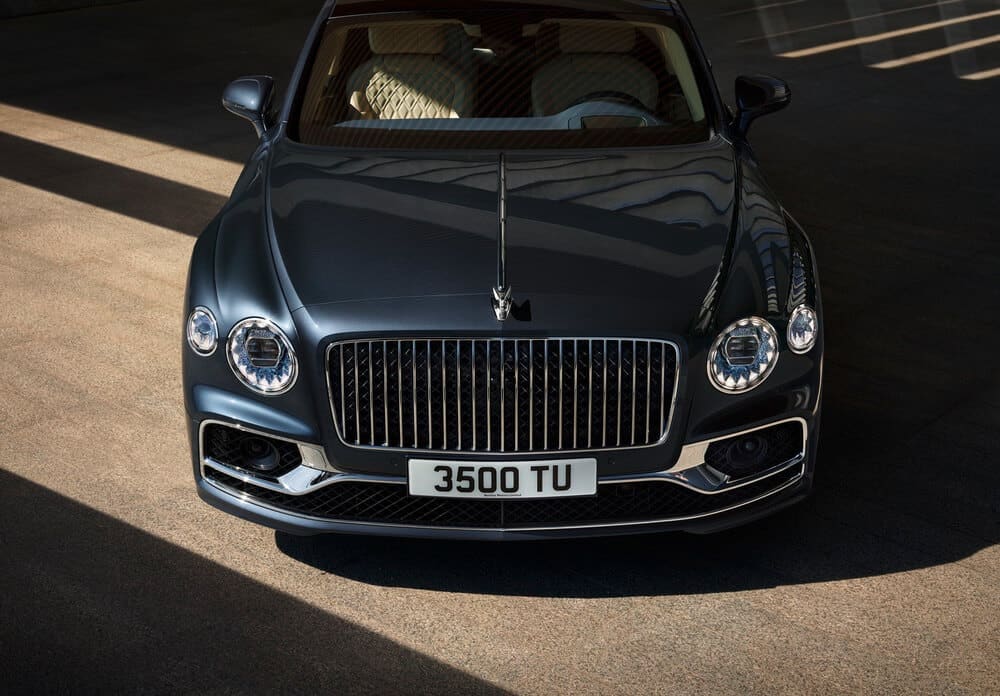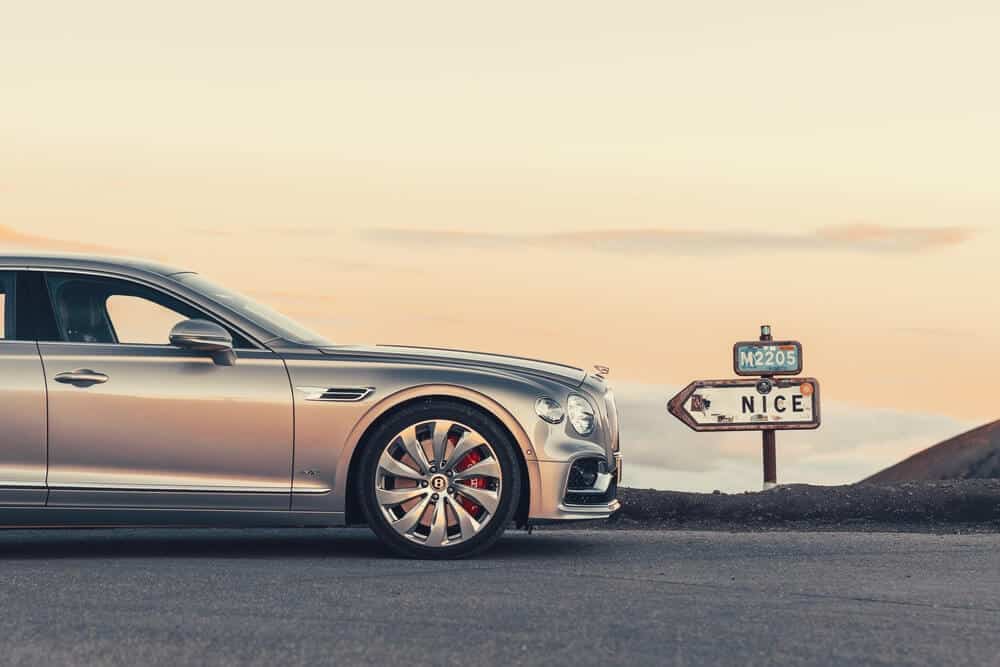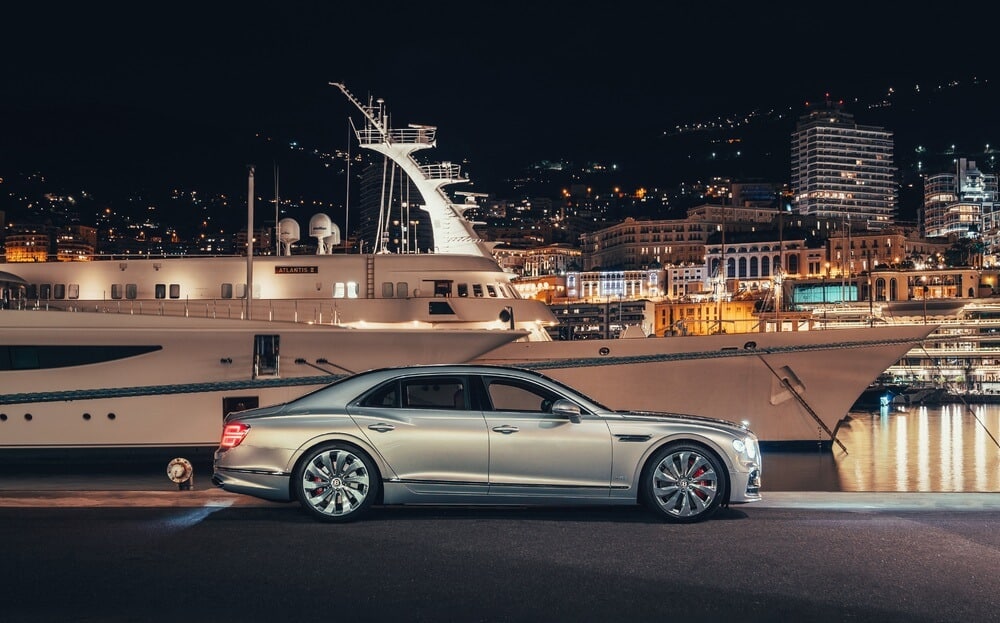 At 207 miles per hour, there is no doubt that you would be "flying" behind the wheel of the fastest sedan on earth. But you don't need to be rocketing down the road to turn heads in the 2020 Bentley Flying Spur. The power from the world's most advanced twelve-cylinder engine is transferred effortlessly to all four corners via a smooth and capable eight-speed dual-clutch transmission. The jaw-dropping torquey acceleration seems almost a juxtaposition for such a stout and strapping machine. And with all-wheel steering, the agility and maneuverability of this English titan is more panther than beast, whether it's hoofing it through mountainous terrain or navigating congested city streets. Despite having all the markings of a traditional Bentley, the Flying Spur's available driver-assist systems are anything but traditional. Advanced technologies—such as self-parking, infrared night-vision camera, and active lane and blind-spot assist—make the Flying Spur one of the safest of the überluxury sedans. The attention to detail is pleasing in every aspect. From the jewel-like LED matrix headlights to the handcrafted leather and wood interior, the occupant will undoubtedly feel pampered. I might suggest a disclaimer—Warning: Driving this fine automobile may cause permanent pinky-up!
2020 Bentley Flying Spur Performance
Engine: Twin-turbocharged 6.0-liter W12
Output: 662 horsepower/ 664 pound-feet of torque
Transmission: Eight-speed dual-clutch
Drive type: All-wheel drive with all-wheel steer
Speed: 0–60 mph in 3.7 seconds
Maximum speed: 207 mph
Starting price: $214,600
For more information about Bentley and the 2020 Flying Spur, please visit BentleyMotors.com.
---
Mercedes-Benz Vision EQS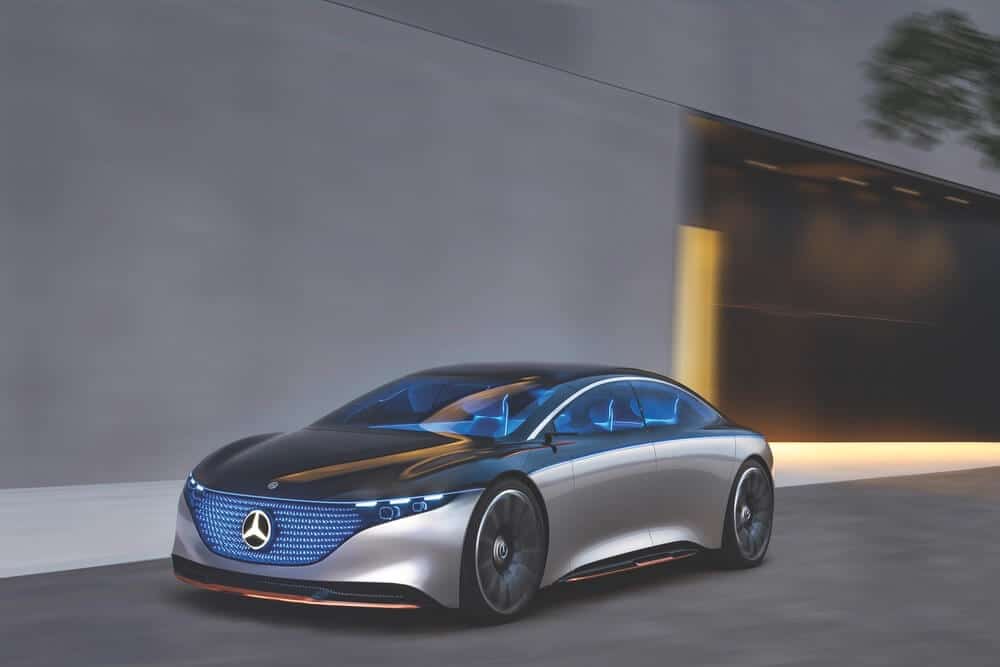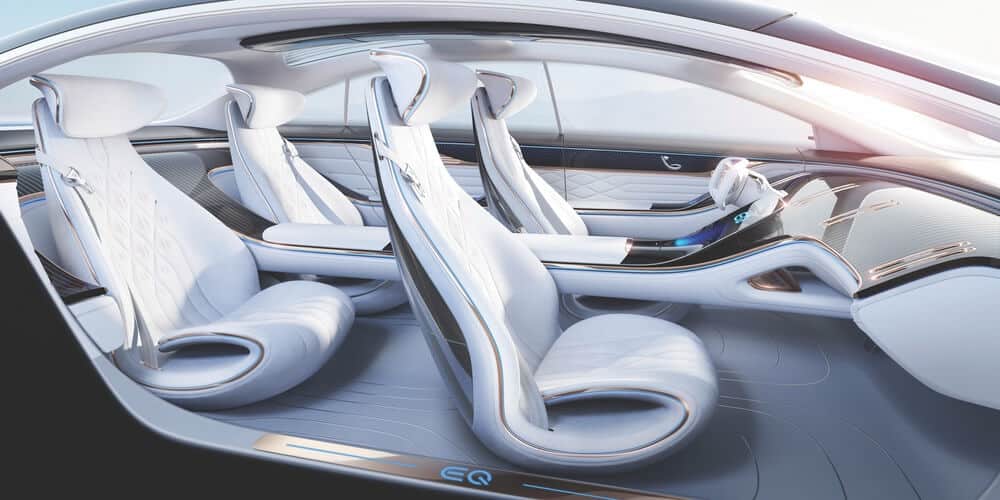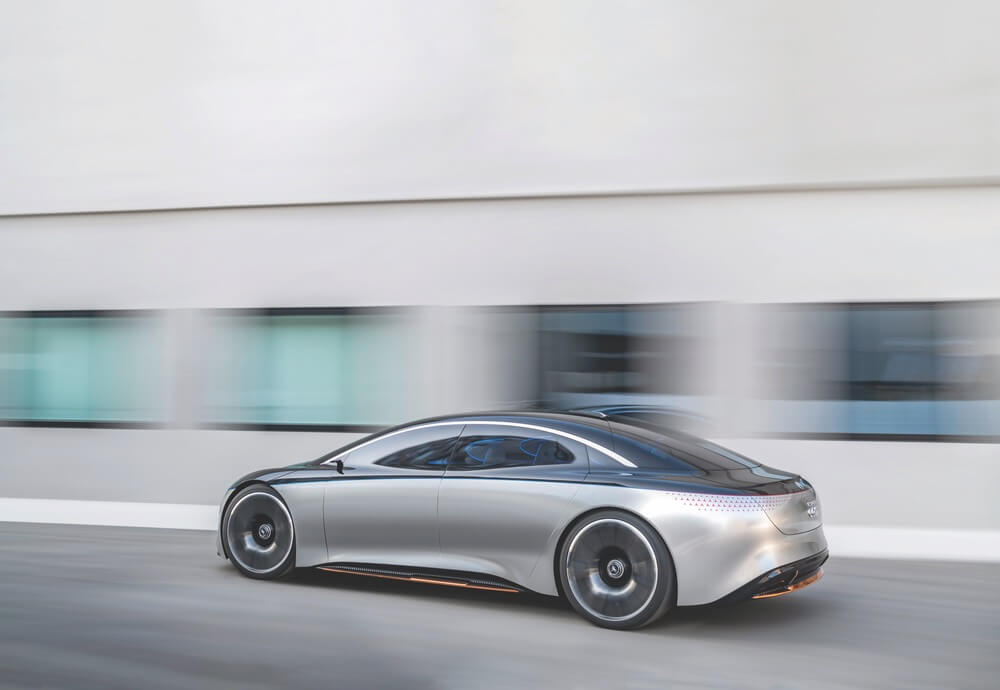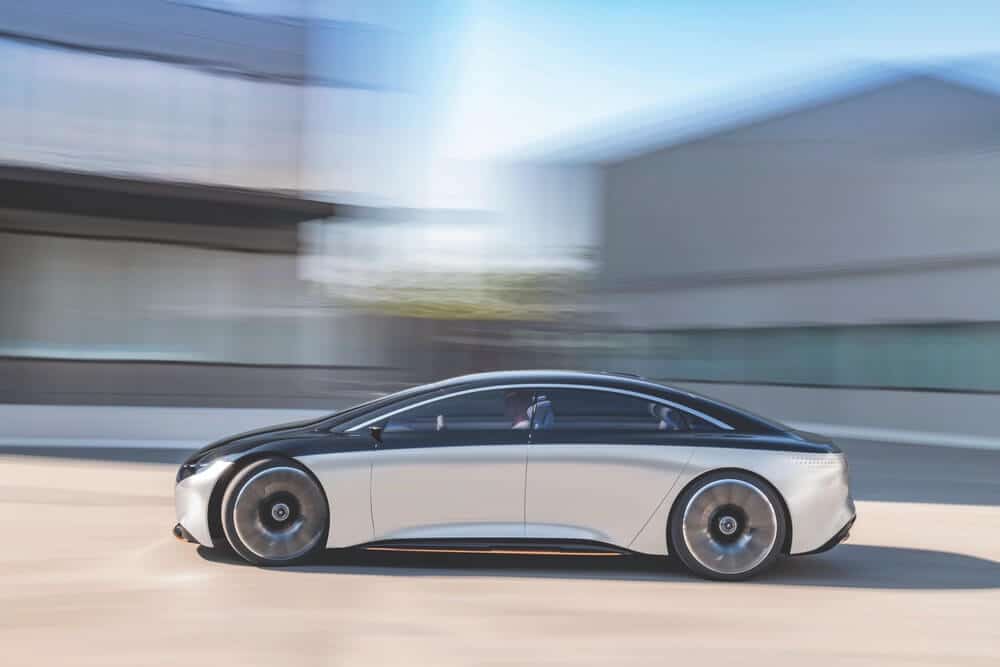 Instead of staring, why don't you just take a picture? Feel free. But then keep staring—at this gorgeous and futuristic specimen of a concept car—the Mercedes-Benz Vision EQS. The EQS is a milestone on Mercedes-Benz's path to future sustainability, which has become a central component of the brand's philosophy and corporate strategy. The show car is not only an example of these aspirations today but also a look into the future of large, electric luxury cars. The modeled fluid shape gives the car a majestic appearance while providing an aerodynamic elegance. The front grill and rear incorporate the brand's three-pointed star within 229 individual LEDs in a way not previously seen; these are linked by a "lightbelt" that wraps the perimeter. Mercedes-Benz is confident that driver interaction will remain an essential element for some years to come. That is why the EQS is intentionally designed as a driver-controlled vehicle with a thrilling driver experience. The interior cockpit has been reconfigured in a revolutionized way: seats, consoles, armrests, and dash flow seamlessly with the exterior. The result is a sculpted and roomy interior with an unencumbered outside view, but the quality of the materials, fit, and finish remain faithful to the Mercedes-Benz brand. The automaker states that "with the Vision EQS, Mercedes-Benz is making a clear statement for the continued future of high-quality vehicles and self-determined driving. Supreme craftsmanship, emotive design, luxurious materials, and personal driving pleasure will continue to be desirable in the future." The EQS power base, produced by the Daimler subsidiary Accumotive, is a smartly designed modular battery that is scalable, making it suitable for use with models and platforms of varying sizes and functions. Though the Vision EQS is designated as a concept car, Mercedes-Benz is already in the first steps of bringing the technology to market with the offering of the EQC 400, available this spring.
For more information on the Mercedes-Benz EQ line, please visit Mercedes-Benz.com/en/eq.
Mercedes-Benz Vision EQS Performance
Engine: Four electric motors
Output: 350 kWh (750 hp) with a 200-plus-mile range
Drive type: All-wheel drive
Speed: 0–60 mph in under 4.5 seconds
Maximum speed: 125 mph
Starting price: Concept vehicle—not available for purchase (yet)
---
Carice MK1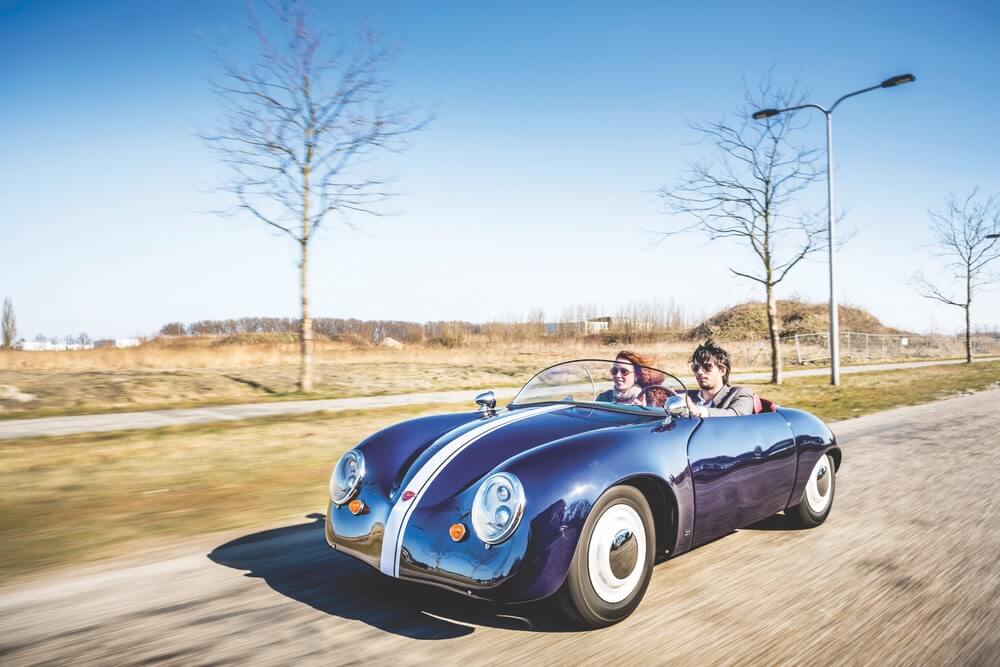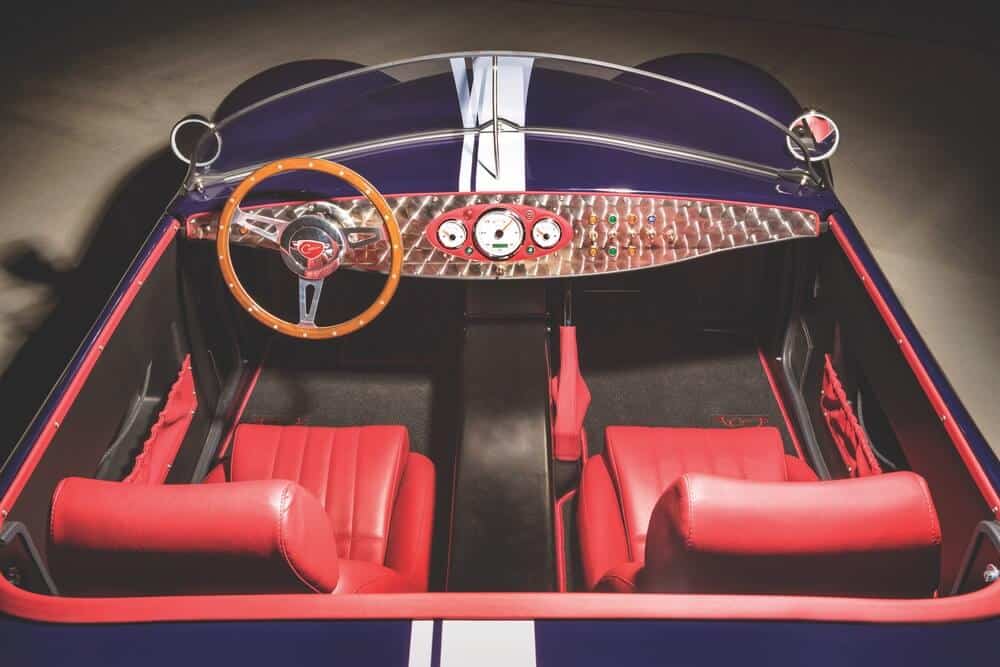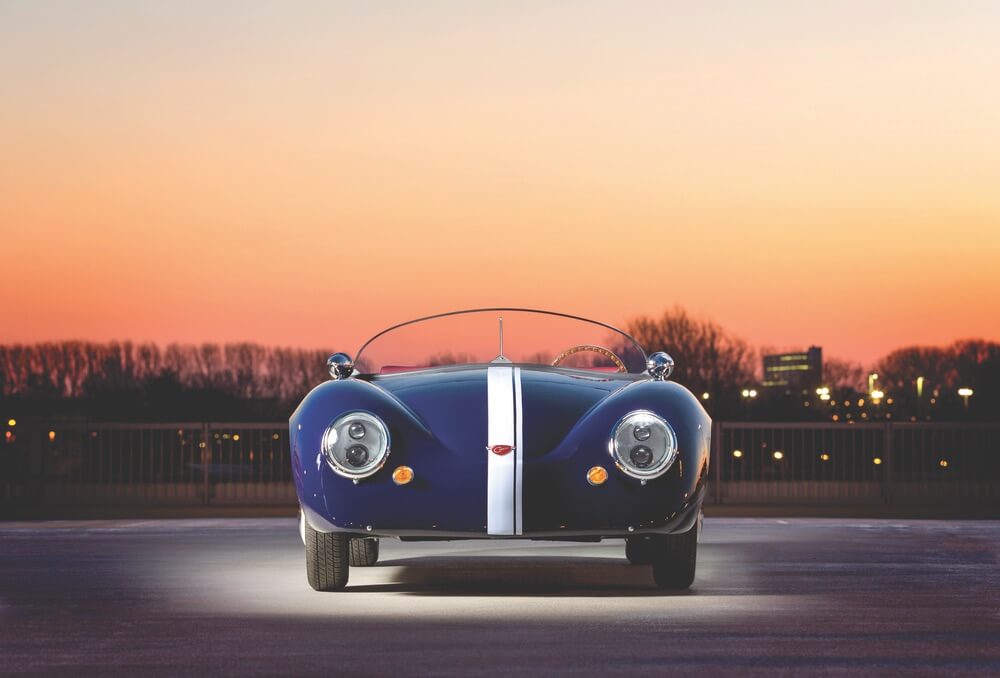 Everyone has their own sense of style. Some people like to flaunt it, while others would sooner keep it low key. A relatively unknown car that caters to both tastes is the MK1—an EV (electric vehicle) produced by the young Netherlands-based automaker Carice Cars since 2014. According to Carice founder Richard Holleman, MK1's sculpted lines are an obvious nod to styles of yesteryear, but in general, it's a tribute to "everything that used to be beautiful." Combined with advanced technology, the mid-engine, rear-wheel-drive layout and low center of gravity lend themselves to achieving a near-perfect 50:50 front–rear weight ratio—a characteristic that is highly prized by sport-driving enthusiasts. Thanks to a fiberglass body, the gross vehicle weight is kept to a low 771 pounds. It is not considered to be a performance car or highway cruiser, but the more powerful 40kW motor is strong enough to move the MK1 at a brisk pace and has an excellent power-to-weight ratio. The passenger compartment feels much like an open-cockpit plane with a frameless wraparound windscreen, a wooden steering wheel, and a striking yet straightforward analog instrument dash. If it weren't for the feedback of the road, one might think they were piloting a barnstorming plane. Every MK1 is custom-tailored to owner specifications and takes nearly three months to hand build from time of ordering. That makes this simple yet exhilarating drive-by-the-seat-of-your-pants experience exclusive to the driver. If the MK1 succeeds in the marketplace, Carice Cars might establish a viable trend in the auto industry for making relatively inexpensive zero-emission cars that are fun, stylish, and highly sustainable.
The Carice MK1 is not currently available for purchase in the US, but that could change if enough interest is generated. For more information and to keep abreast of the latest developments, please visit CariceCars.com.
Carice MK1 Performance
Engine: One electric motor
Output: 15kW (40 bhp) / 40kW (54 bhp) (Up to 220-mile range)
Transmission: Rear-wheel drive
Speed: 0–60 mph in . . . does it really matter?
Maximum Speed: 62 mph
Price available upon request—not available in US (yet)
— V —
ARTICLE CATEGORIES