London Collections:
Men Showcases Fall/Winter 2015
By Jordan Staggs | 
Photography courtesy of the British Fashion Council
Fashion events around the world leave industry experts and excited onlookers alike gushing over the most delicately crafted gowns and wondering which celebrities will be sporting them on the red carpet come awards season. But sometimes some of the most iconic designs can be overlooked—because they're for men. However, as the fall/winter 2015 menswear at the London Collections: Men events this January proved, the high-fashion scene is seeing a creative evolution when it comes to men's designers.
London Collections: Men, organized and hosted by the British Fashion Council, kicked off the global fashion calendar and showcased international menswear brands, traditional heritage tailoring, and some of the world's most innovative emerging designers. The event was increased to four days this year, having claimed a slot on the London Fashion Week womenswear calendar six years ago with the exhibition of MAN, a joint initiative between Topman Design and Fashion East. "It really stands testament to the level of quality and, more importantly, creativity that we have right here in London," said Gordon Richardson, creative director of Topman.
"London Collections: Men is a fabulous showcase of menswear designers who are not only contributing to our economy, but adding to our city's global reputation for innovation and creativity," said London's mayor, Boris Johnson. "In bringing together fashion, music, and art, these latest shows are also driving home the role that this hugely important creative sector has at the heart of London's vibrant cultural life."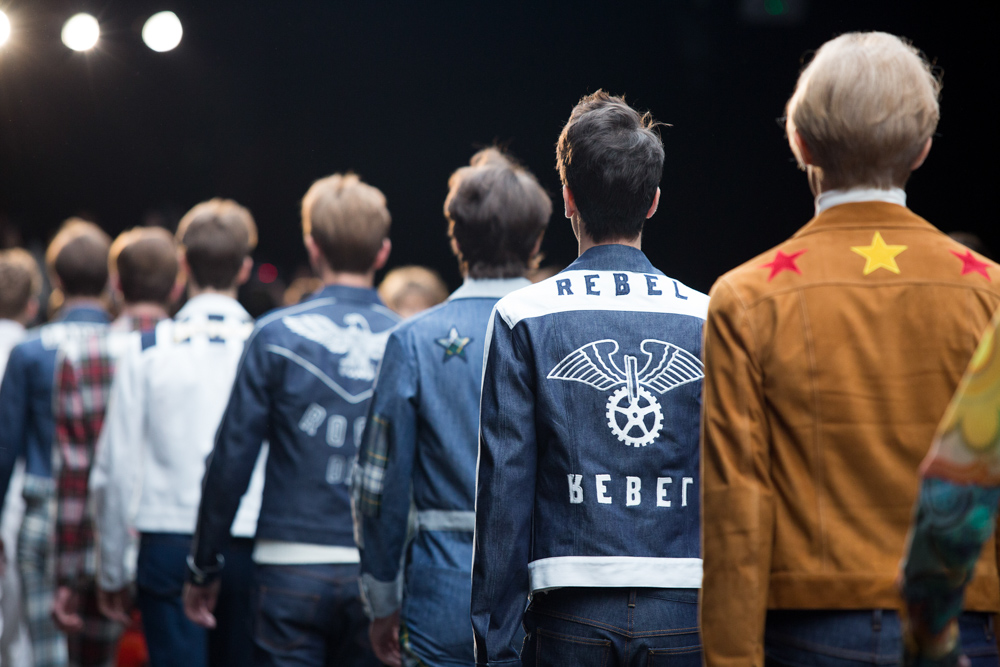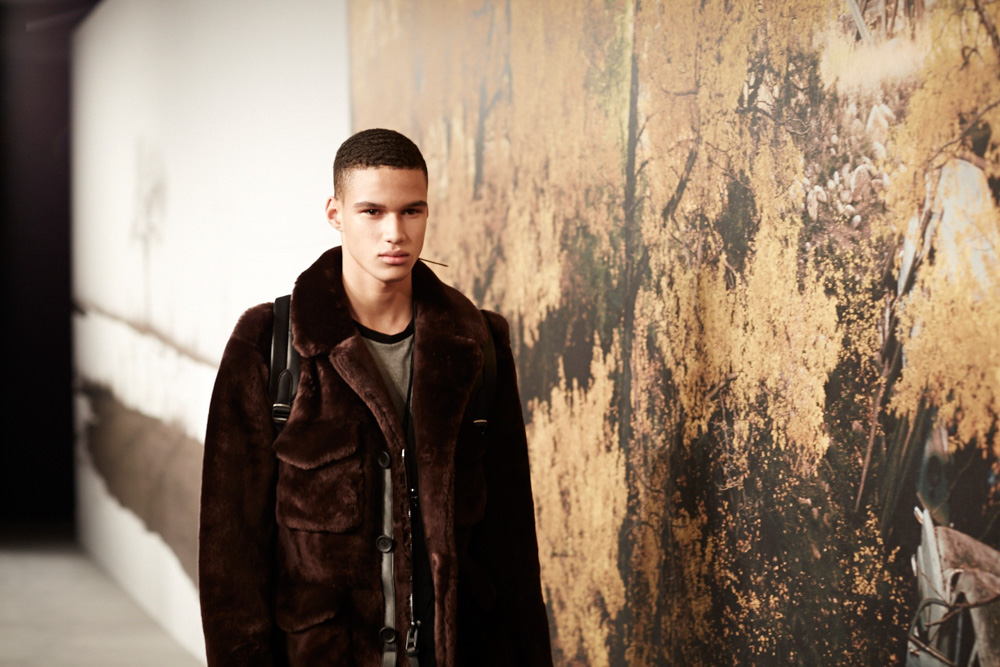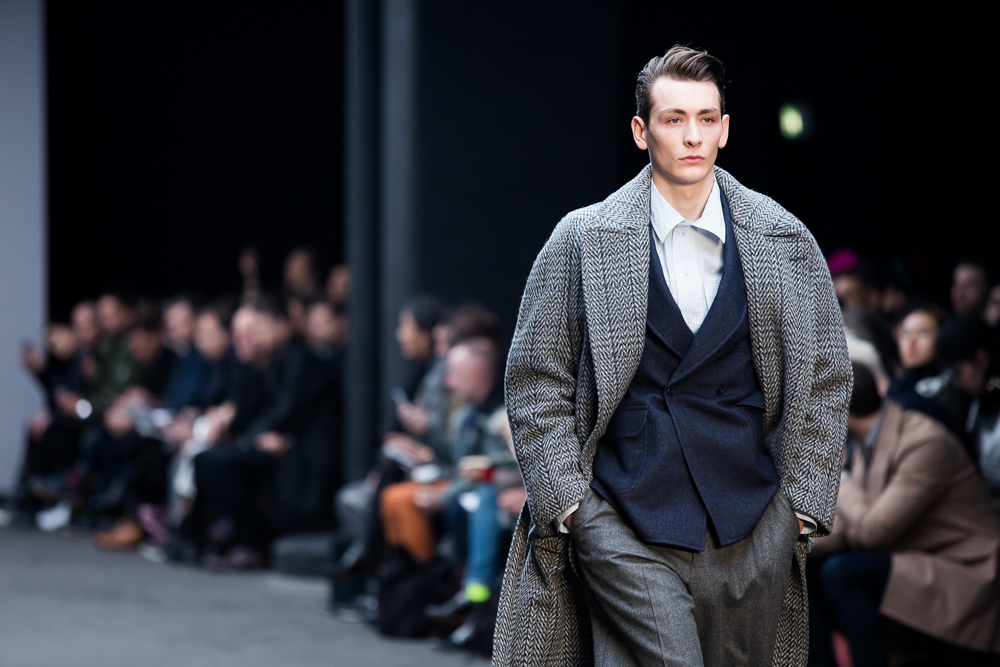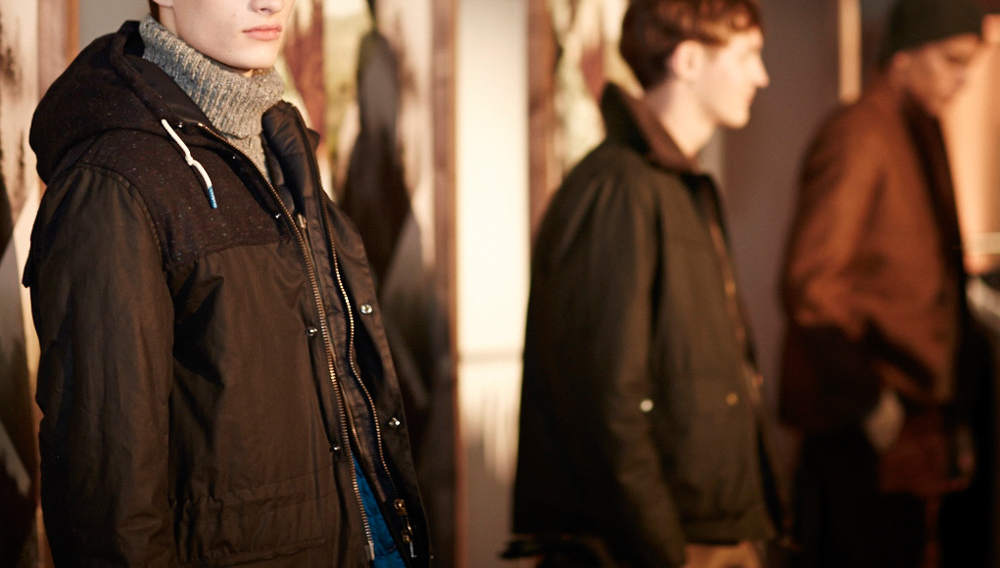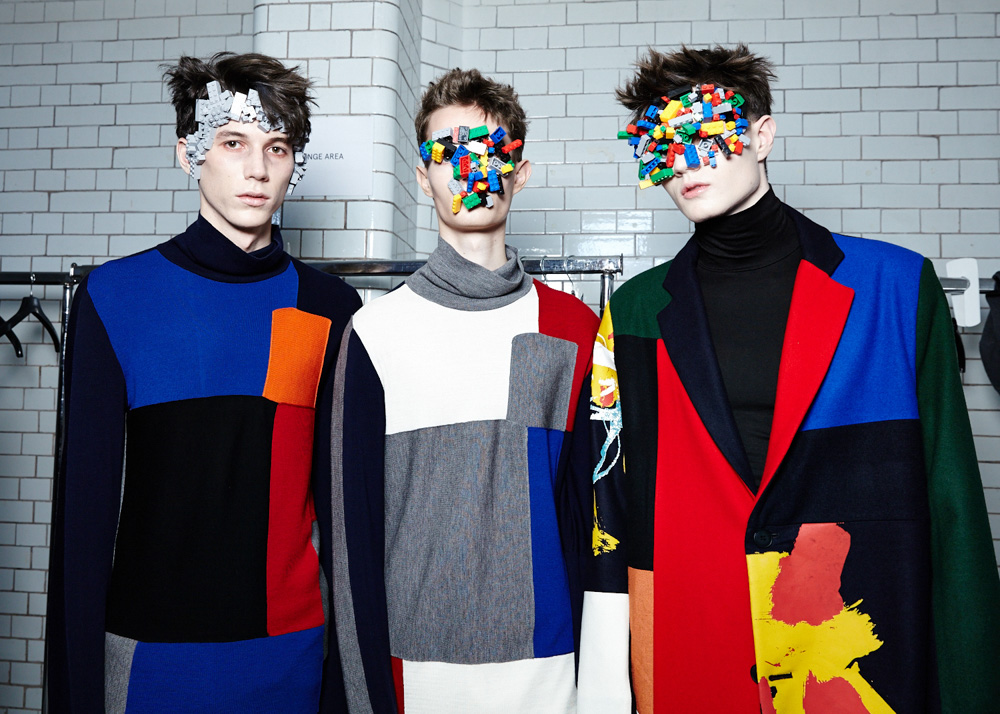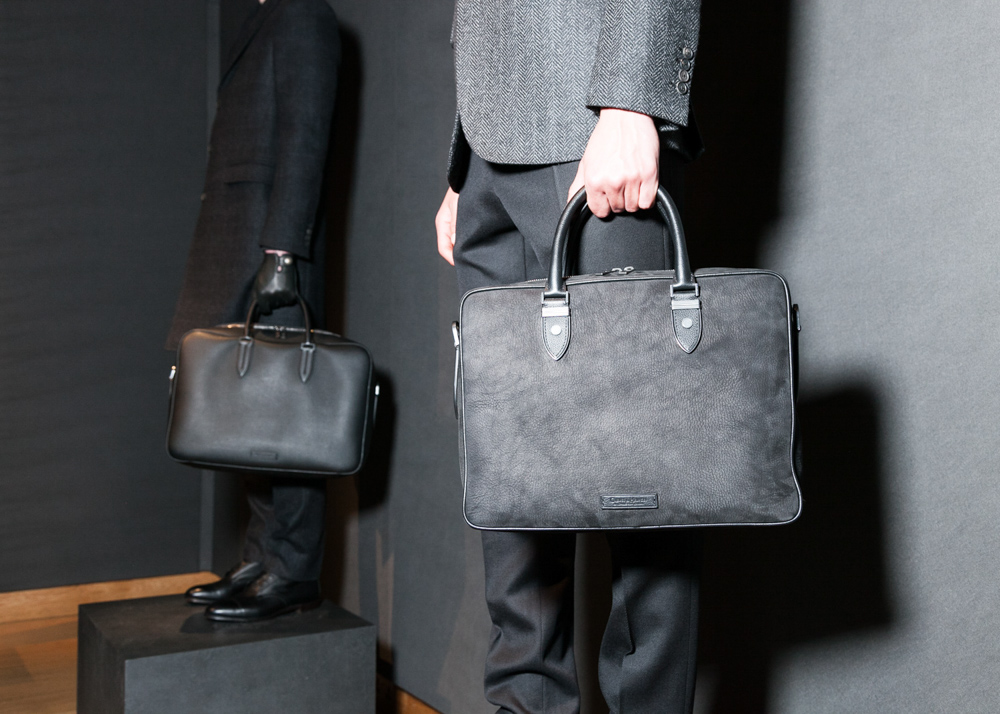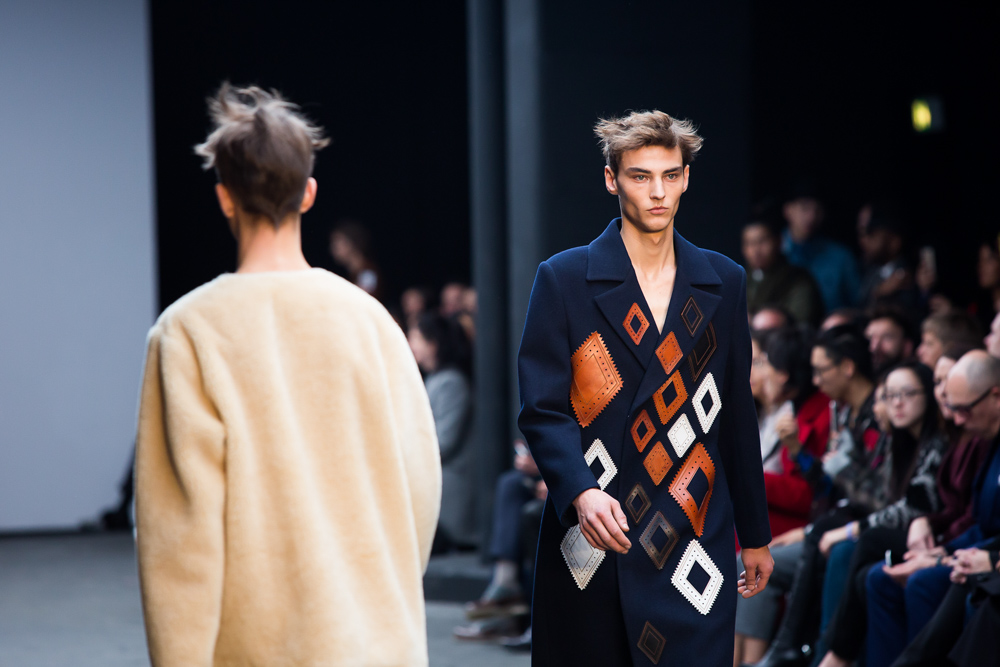 The event featured thirty-seven menswear presentations at its Victoria House, Hospital Club, and Old Sorting Office show spaces, and seventy designers exhibited in designer showrooms at both the Hospital Club and Victoria House. Official event sponsors included Fudge Professional, GQ, the Hospital Club, Lavazza Coffee, Penhaligon's, Mercedes-Benz, Radisson Blu Edwardian London, Swatch, Topman, and the Woolmark Company.
The success of the UK's menswear sector is rooted in a very British culture of discourse between the fashion industry and the broader creative industries.
"The success of the UK's menswear sector is rooted in a very British culture of discourse between the fashion industry and the broader creative industries," said Dylan Jones OBE, chair of London Collections: Men and editor of British GQ. "The wide net of cultural contexts provides not only an unrivaled resource to support and stimulate ideas at design conception, but as this season's London Collections: Men schedule shows, it is also very important in delivering the unique and imaginative showcases London has become synonymous with."
These creative showcases included the world's first leather jacket with a built-in camera, presented by Ada + Nik; the jacket even live-posted photos straight to Twitter during the runway show. Belstaff's presentation was set to a live soundtrack by English rock band Propellers, while Pink Cigar provided the live music for Sir Tom Baker's show at the 100 Club. Meanwhile, Soulland provided guests with a free app available for download that allowed users to film the models, get exclusive online content, and share on social media platforms directly from the events.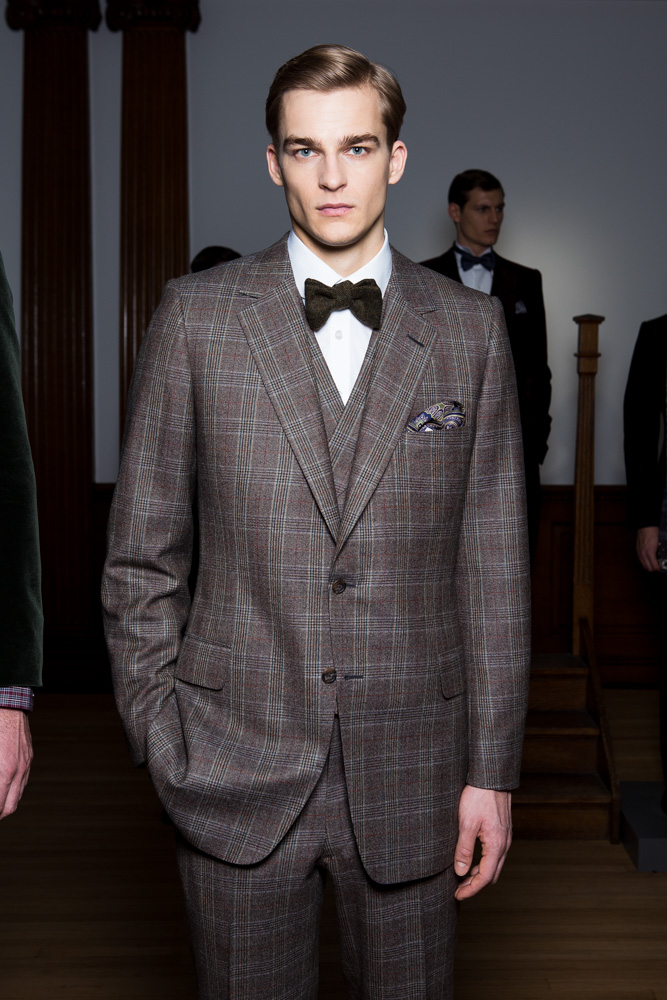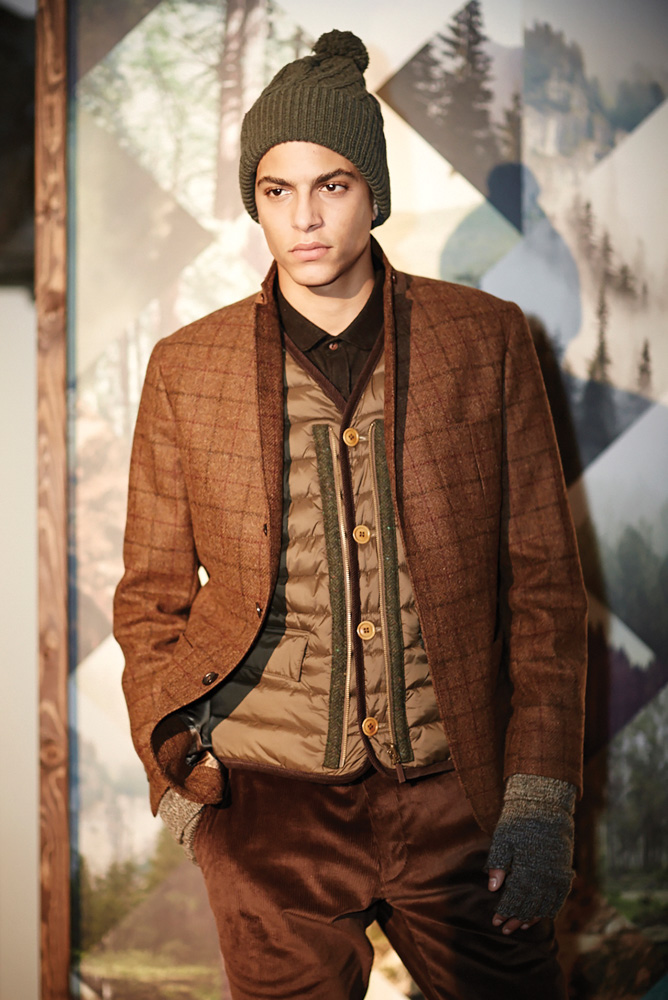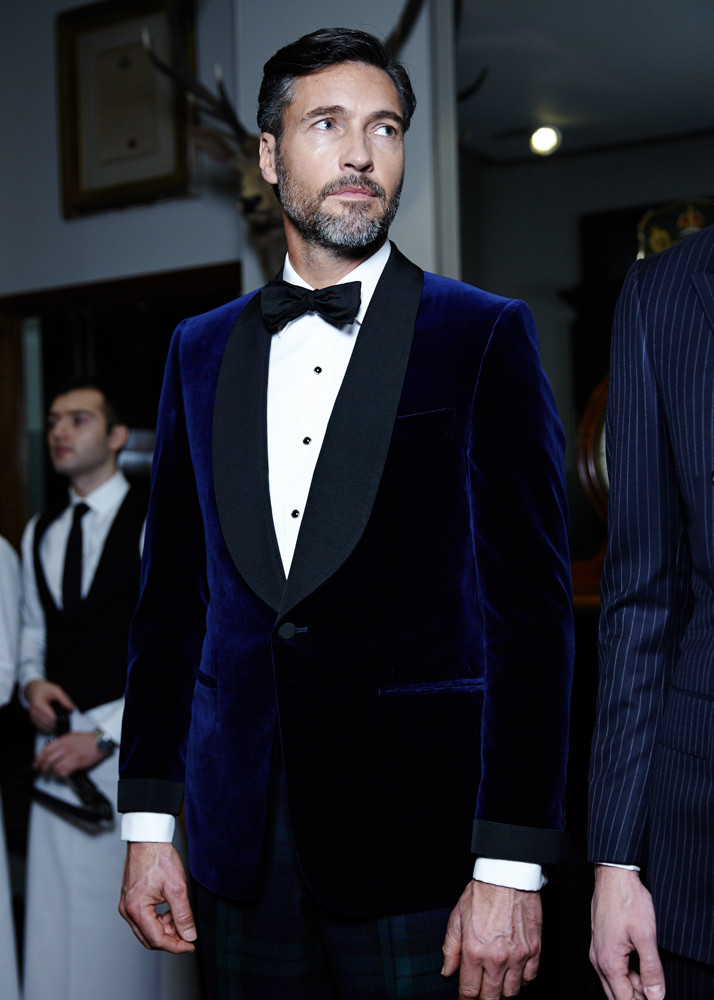 It's no secret that fashion and film go hand in hand. Many London Collections: Men presentations included the creative use of film, either featuring short collaborative films and documentaries during the presentations or using film to document the creations of their designs. Some of those screening films were U Clothing, Senhor Prudêncio, KTZ, James Long, Hentsch Man, Casely Hayford, Alan Taylor, and the Museum of London in conjunction with Savile Row tailors Norton and Sons. Many of these films are available to view online from their respective creators.
Caroline Rush, chief executive of the British Fashion Council, added, "It's within the UK's DNA to draw creativity from all quarters of society, and the AW15 London Collections: Men schedule is a testament to this. To sustain Britain as this creative center—one that drives so much productivity and growth—we will continue to celebrate and champion creative collaborations that cross disciplinary boundaries, which is not only essential for innovation but is essential for the UK's creative industries, of which the fashion industry plays a key part."
— V —
ARTICLE CATEGORIES