New York's Tribeca Film Festival 2017
By Haley Chouinard  |  
Photography courtesy of Tribeca Film Festival
The Tribeca Film Festival began in 2002 as an attempt to bring culture and vitality back to an area of New York City that was still reeling from the September 11 attacks. In the past fifteen years, the festival has grown exponentially. Tribeca Film has also become its own entity and even launched an online streaming service, Tribeca Shortlist, earlier this year. In addition to films, the 2017 festival, which took place April 19–30, showcased television, virtual reality content, video games, and a series of talks with titans of the entertainment industry. Here's a roundup of our favorites from this year's festival.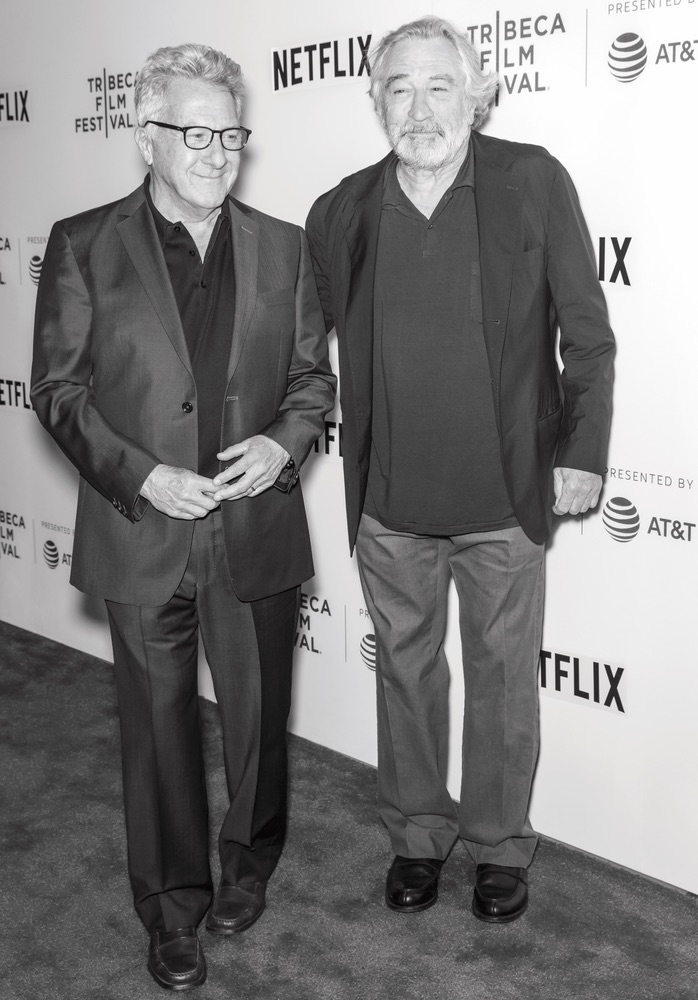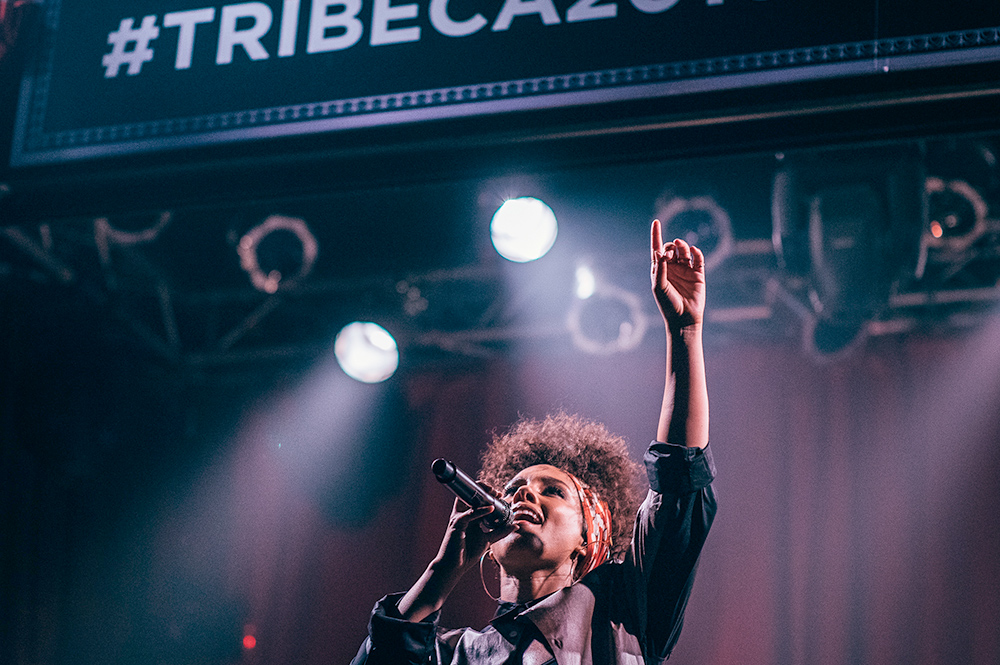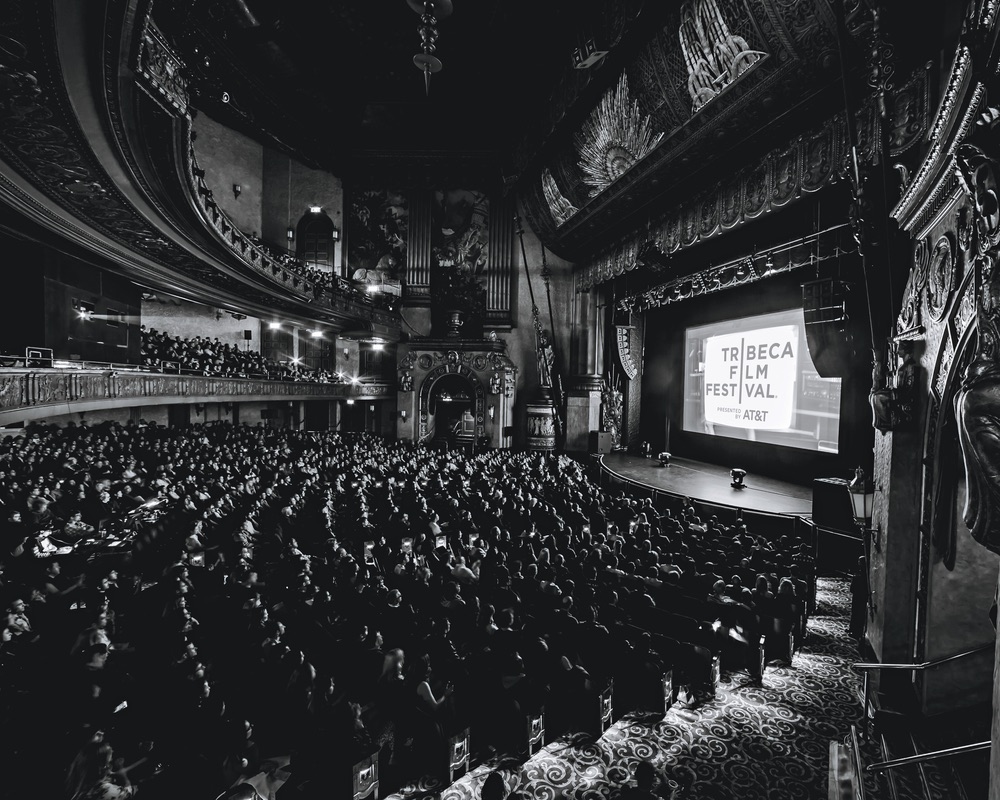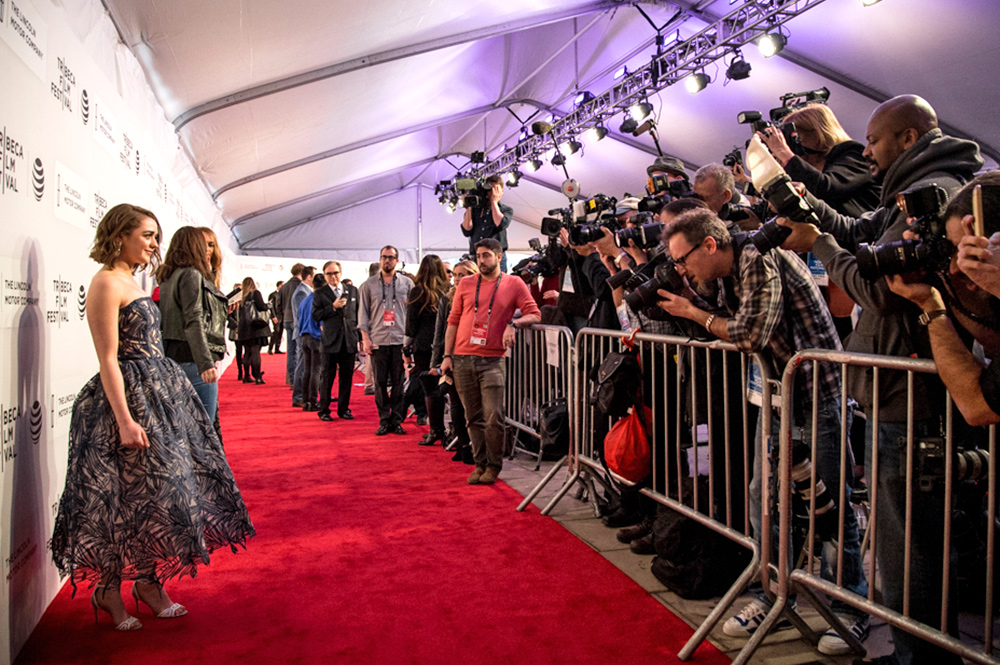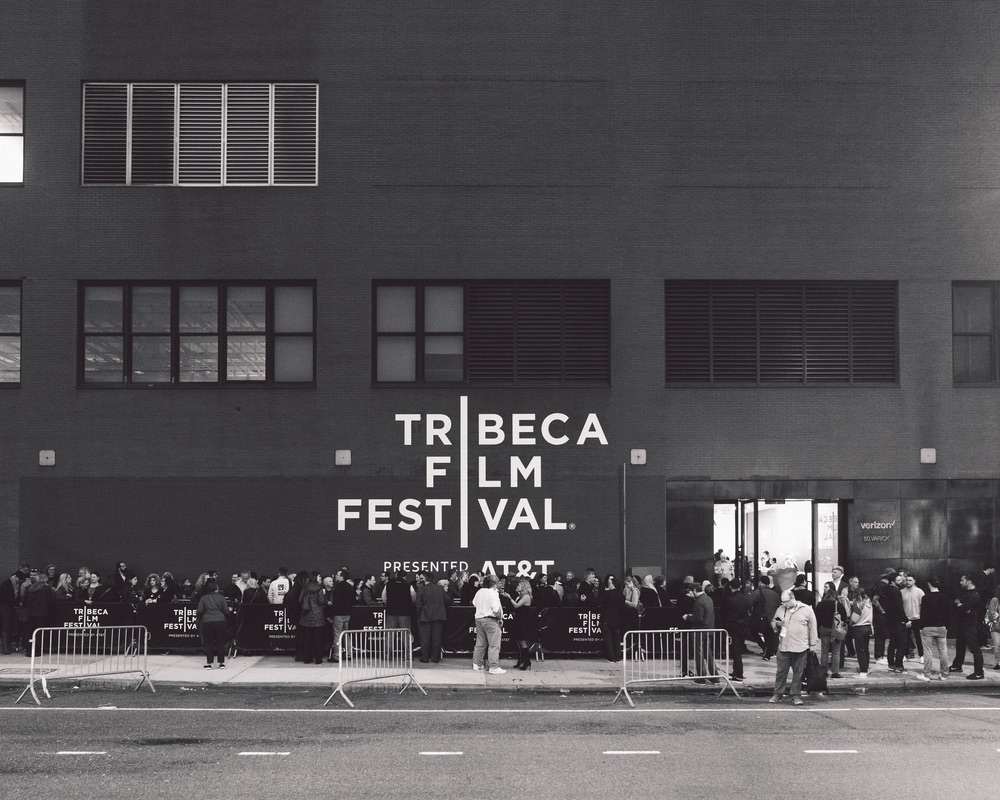 Gilbert
That a documentary about comedian Gilbert Gottfried would be one of Tribeca's best offerings this year was something of a surprise. Gottfried is known for his singular voice and raunchy (to put it mildly) stand-up performances but has always kept mum about his personal life, which is perhaps why this intimate documentary is such a joy to watch. There's no rehashing of public details, as often happens when chronicling someone famous. Gottfried's story has never been told before this. Director Neil Berkeley does a beautiful job zeroing in on the mundane details that truly make the man, such as Gottfried making his kids' lunches each morning and washing his socks in a hotel sink while on tour. It's a delight to see the sweet, shy man that emerges from behind the boisterous, often vulgar stage persona. Even the most casual fans of comedy will get a kick out of this lovely film.
Rock'n Roll
This French comedy follows Oscar-winner Marion Cotillard and her partner, actor Guillaume Canet, as fictionalized versions of themselves coping with aging in the film industry. When a reporter tells Canet that he is no longer "rock 'n' roll," he tries desperately to change his image. Canet's pursuit of youth—going on raging benders, bulking up, and experimenting with Botox— gets more and more ridiculous as the story goes on. Canet, who wrote and directed the film, is effortlessly charming, but it should come as no shock that Cotillard steals the show. She's always good, but it's a hoot to see her this way, spoofing her status as an acclaimed serious actor and going deeply method for a role. The scenes with the two of them are the best the film has to offer. It's a treat to see Canet and Cotillard having so much fun at their own expense. Canet may not be "rock 'n' roll," but he still knows how to show audiences a riotously good time.
Blame
Written, directed by, and starring twenty-two-year-old Quinn Shephard, Blame is a modern spin on The Crucible set in a suburban high school. It might not be Salem, but Shephard's film shows that teenage girls are no less ruthless in 2017 than they were in the 1600s. The story follows Abigail (played by Shephard), an outcast who's recovering from a psychotic episode, and Melissa (Nadia Alexander, who won the festival's award for Best Actress in a Narrative Feature for her performance), a tough-as-nails cheerleader intent on torturing Abigail. Abigail finds an ally in her drama teacher Jeremy (Chris Messina), but as the student and teacher grow closer, lines get blurred. Melissa takes note, and her bullying heads in a darker direction. High school dramas can so often be clunky or self-righteous, but Shephard's age and gender bring a raw authenticity to this remarkable debut feature.
House of Z
Zac Posen's career has been a manic ride. He shot to fame in the early 2000s as the fashion industry's wunderkind, dressing supermodels like Naomi Campbell and Karen Elson before he even had a label. But after a few years as fashion's golden boy, the industry turned on him. The new documentary House of Z chronicles Posen's early life and career, as well as his attempt to regain the industry's affections. It's an intimate look at Posen's rise, fall, and redemption on both a personal and a professional level.
The Boy Downstairs
When Diana (Zosia Mamet) moves back to New York after a few years abroad and finds the perfect apartment, she's shocked to discover that her ex-boyfriend, Ben (Matthew Shear), lives downstairs. Through flashbacks, we see Diana and Ben's relationship unfold and the heartbreak that ensued when Diana moved to London, leaving him behind. Mamet shines as Diana, who's sweet, poised, and charismatic—a departure from her often scattered, high-strung character on HBO's Girls. Written and directed by Sophie Brooks, The Boy Downstairs charms and delights audiences.
---
Q&A with
The Boy Downstairs
writer/director Sophie Brooks
This year's Tribeca Film Festival featured a robust roster of first-time filmmakers including Sophie Brooks, who wrote and directed The Boy Downstairs. VIE sat down with Brooks to discuss TFF, what makes romantic comedies great, and her debut feature.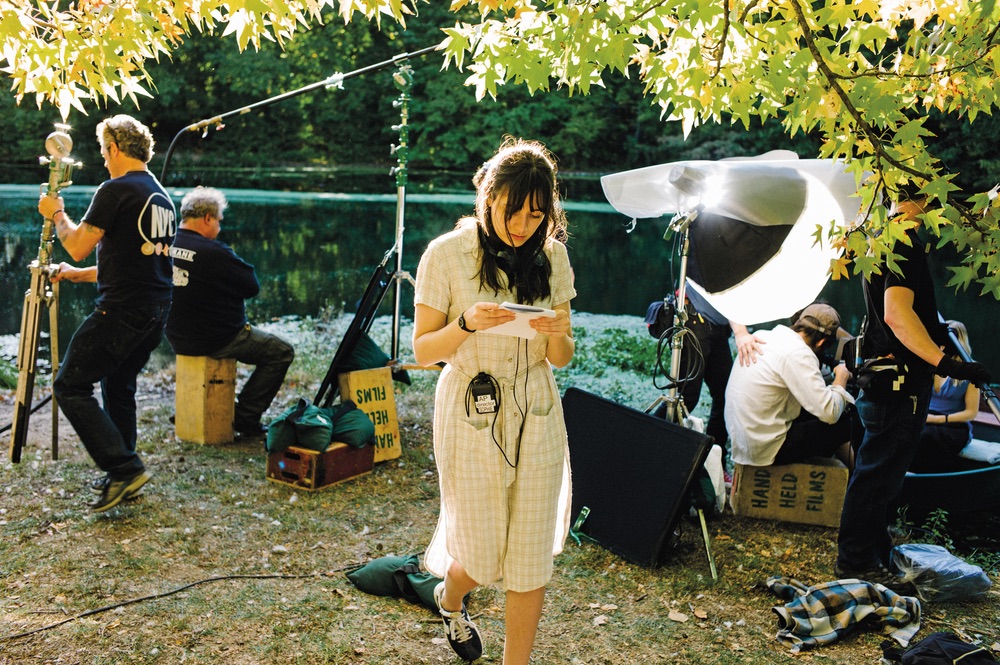 Haley Chouinard: Where did the inspiration for The Boy Downstairs come from?
Sophie Brooks: The inspiration for this film is a bit of a funny story. A few years ago, I was hit by a car, and then ten days later I had appendicitis. So, I was on crutches with a broken knee and then had to have my appendix removed. My parents were out of town, so my brother moved in and took care of me. While I was recovering and bedridden I was bouncing ideas around, and I thought "What if you got in an accident and the only person that could take care of you was an ex?" And that expanded into, "What if they were neighbors and he saw her get in an accident?" It ended up being only one scene in the final movie, but the whole idea was built around that.
HC: How did this great cast come together?
SB: When I finished the script, my brother, who's a producer on the film, and I started talking about actresses, and Zosia Mamet came up really early on. She was the first person that we sent the script to. In that situation, you send your script to an assistant and just hope they like it enough to pass it to the agent, who then passes it on to the actress. So, I'm very grateful to that assistant! But it made its way to Zosia, and she liked it. Once she came on, it became very easy to get other people behind the project.
HC: You hear so many stories of sexism in the film industry. Did you encounter any pushback as a female writer/director?
SB: I've definitely encountered some sexism, but for the most part it's been subliminal. I don't think anyone realized they were doing it. And if I did get that vibe from someone, it would be as simple as me saying "I don't think this is a good fit." When I was assembling my team, I made sure to hire people who were excited about the film and me. On set, I didn't have any problem with sexism because we'd made sure to hire people who that wasn't going to be an issue with. I avoided getting people on board who I felt that sort of resistance from.
HC: I'm a romantic comedy fan, but I feel like they go wrong very easily. What do you think is the trick to getting rom-com right?
SB: I love rom-com. It's my favorite genre. Those are the types of movies that I want to see and make. Over the last ten years, they've kind of fallen by the wayside. Audiences are smart, and they don't want a by-the-book romantic comedy anymore. There have been too many movies like that, and it's no longer interesting. As an audience member, I loved what they did with Obvious Child. That was one of my favorite romantic comedies of the last few years. It's so lovely and honest. I think people get too hung up on originality. It's OK if it's not the most original story. My film isn't some sort of breakthrough, you know? To me, it's more important to be honest. The story needs to feel true to me. I try and make sure I'm not just following some sort of rom-com structure. I was definitely aware when making The Boy Downstairs of romantic comedies that had worked for me as a viewer and which ones hadn't. I tried to avoid some of those things that, as moviegoers, we're kind of tired of—things that are a little too convenient. Like when the girl in a movie says, "I love you," and the guy says, "I love you too," and that's the end of it. That's sort of too on the nose, and it hasn't been my experience. I didn't want to tell a story that didn't feel real to me.
I think people get too hung up on originality. It's OK if it's not the most original story. My film isn't some sort of breakthrough, you know? To me, it's more important to be honest. The story needs to feel true to me.
HC: There have been a string of recent romantic comedies, like Obvious Child, Don't Think Twice, and even La La Land, where there isn't a traditional ending of the couple riding off into the sunset together. Your movie also doesn't follow the traditional structure either. Why do you think we see more films where that's the case? Why do you think millennials are telling stories where love and relationships take a backseat?
SB: Women are pursuing careers with full force and ambition, which is great. I'm sure that we're seeing that reflected in film. Both career and love are incredibly important to me, and I don't think you have to choose one or the other. You can have both. I think that's something that women today have the freedom to do. I'm a feminist and a very career-driven person who is also a total romantic. Pursuing a relationship doesn't make a woman any less of a feminist. You can value your ambition and still value love, which I hope we showed in the movie. At the start of The Boy Downstairs, Diana has already chosen her career over her boyfriend, because she thought that was the right thing to do. By the end of the film, she's realized that it doesn't have to be so black and white and you don't have to choose.
HC: The movie unfolds interestingly. The first scene is Ben and Diana breaking up, and then we see what happens after she made the decision to leave. What was the thought process behind that?
SB: That's the way the story always was in my mind. The setup was always that they were exes. I've had on-again, off-again relationships, and every time you see that person, you immediately have memories rushing back of the time you spent together. And when you're not completely over that person, it's even more of a flood of emotions. So, we used flashbacks to reveal information about Diana and Ben's relationship, which felt very natural, because when they run into each other, they'd be thinking back on things. Diana broke up with Ben before she was really ready to and now she's bumping into him all the time. It's forcing her to relive all these memories, so it felt interesting to have the audience see the flashbacks of their romance while Diana is coming to terms with her feelings.
HC: What does it mean to you to have The Boy Downstairs playing at Tribeca?
SB: It's so exciting! I went to New York University, and the movie was filmed in New York. It's truly special to be debuting my first feature a few blocks from where I went to film school. And it's so nice to have a New York audience be the first to see the film.
HC: What's next for you? Will you make more romantic comedies?
SB: Yes, I'm working on my next script and hoping to make another movie in the next year or so. Right now, I'm so excited to be at Tribeca and to see what happens with The Boy Downstairs.
---
Q&A with
Blame
writer/director/actor Quinn Shephard
Most twenty-year-olds are grappling with adulthood and struggling to decide what they want to do with their lives. At twenty, Quinn Shephard was in the process of directing her first film, one that she also wrote and starred in. Two years later, Shephard's film Blame made its world premiere at the 2017 Tribeca Film Festival. Here's what the triple threat had to say about it.
Haley Chouinard: When did you start working on Blame? Where did this idea come from?
Quinn Shephard: I wrote the first draft when I was fifteen. I did a regional theater production of The Crucible and played Abigail and was enamored with playing such an adult role at a very young age. I also found the story fascinating. I've always been interested in stories about groupthink and mass hysteria; it's such an interesting aspect of our culture. Doing the play was a monumental experience for me at that point in my life, and I didn't want to leave it behind. Moreover, I didn't want to leave the character of Abigail behind. Similar to what happens in the movie, I felt like the character of Abigail Williams had bled into my real life. Obviously, I didn't start accusing people of witchcraft, but I did start dressing a bit like her. I used it as a way to infuse some excitement into going to public high school in suburbia every day. So, when the play was over, I was reluctant to let go of that, and I started writing and thinking about a way to tell Abigail's story in a setting that I knew a lot more about, which was being a teenage girl in the New Jersey suburbs. That's where the idea started.
HC: You've been acting since you were a child, but when did you start writing?
QS: I've been writing for most of my life. I actually had a hard time physically writing when I was young. My thoughts came so quickly that it was difficult sitting down and writing them out. I used to make my dad type things out for me as a kid. He would type, and I would dictate to him. I managed to write a novel when I was twelve. It was three hundred pages, I think. I'm sure it would be quite funny if I tried to read it now. But I think it's just in my nature to be a writer. And it's not like I have any writers in my family; there's no one in my family who sits down and writes stories. So, it wasn't an outside influence. It came from inside of me.
HC: What was the process like of getting this movie made?
QS: There's no real moment where I felt like, "Oh, this is happening now!" It slowly came together, and then, before I knew it, it's been five years of working on this film. But the process was really crazy. My mom and I produced it together and did most of it out of our living room. It was definitely a blood, sweat, and tears kind of production. We did everything ourselves. But, very slowly, it came together. We started to find people who were passionate about the project and were able to assemble a crew. After we finished filming, the postproduction took two years. It was a great two years, though! I edited the film, and then I found these underground musicians who did most of the music.
HC: Given your age and gender, did you encounter any resistance from anyone during this process?
QS: To be honest, everyone treated me really well. There was a lot less pushback than I was expecting. I was emotionally prepared for no one to take me seriously, not only because I'm a woman but also because I was a teenager at the time. I was expecting everyone to mock me or not to take me seriously. So, I obsessively studied up on aspects of filmmaking that I didn't know as much about, like cameras and lenses, just anything that would make it seem like I didn't know what I was I talking about. That was my biggest fear. But by the time we got on set, I think everyone could tell that I knew my stuff. I'm sure there were people in the crew who weren't thrilled about being directed by a twenty-year-old girl, but for the most part, with the people who were important to the process, like my director of photography or my composer, it wasn't an issue. If you know what you're talking about, I don't think people pay as much attention to your age or gender. That's my hope.
If you know what you're talking about, I don't think people pay as much attention to your age or gender. That's my hope.
HC: Was there any intimidation as a first-time director working with Tate Donovan (who plays Melissa's guardian) and Chris Messina, who are both such seasoned actors?
QS: I knew Tate really well. We had worked together on a TV show for a year, so I wasn't nervous about directing him at all. He's great. I love him. But I was totally nervous about directing Chris. I'm a huge fan of his, and he is such an amazingly talented actor. I had dreamed of having him play the drama teacher in the film for so long. When he said yes, I felt like I was going to faint.
HC: Did you just send him a copy of the script?
QS: I got his wife's e-mail through a friend of a friend. I sent a short film I had directed, the script for Blame, and a note that explained that he was really the only actor that I was interested in for the part. He called me a couple of days later and asked to meet with me. I happened to be in LA at the time, so we met for coffee, and he said, "I want to make this work." I couldn't believe it. He took such a huge risk doing a film with someone who was so young and inexperienced, but I think he could tell, hopefully, from what I sent him that I had a very clear vision and that I was going to make a strong film.
HC: The dialogue in the film is natural and genuinely feels like you're overhearing real teenagers. Were you drawing on your own high school experiences?
QS: Oh yeah! I used to go home from school and write this script as therapy. The boys in the classroom are totally just guys that were in my high school science class. It also really helped that all of the actors were phenomenal with improvisation. We did a lot of that. In a lot of ways, I see screenwriting as a guidebook. When I was directing the actors, I would say, "This is a framework." As long as we got to the root of the scene, I didn't care how we got there. It loosened it up a lot. We would set up the camera and try and run the classroom scenes as if it were a real class. Because I was so young and was around the same age as the actors, it was a very comfortable situation.
HC: Did you always know you wanted to play Abigail, or did you consider playing other characters, like Melissa?
QS: I could not play Melissa! I made myself tape auditions for Abigail and then for Melissa, and my Melissa was so bad. Melissa is my favorite character in the movie, but I couldn't have played her. Nadia Alexander, who did end up playing her, did such an amazing job. She has this intensity and a rawness that I love. I'm a very heart-on-my-sleeve type of person. Abigail is so distinctive and really a niche character. I don't really love acting and directing at the same time. It's so hard. So, I considered not acting in the film at all. But I realized that Abigail is so personal to me, and I had to play her. I'm glad that I did. I'm very happy with my final performance, and I think Chris and I had a bond that came through on screen.
HC: What are you working on now? Are you pursuing acting, writing, and directing equally, or is there one aspect you're focusing on more?
QS: I'm still working as an actor. I do love acting, but I am trying to push myself to write and direct full force. I just finished a pilot for a miniseries, and I have some scripts in the works. I need a really long nap before I do anything else, but I do want to focus on directing.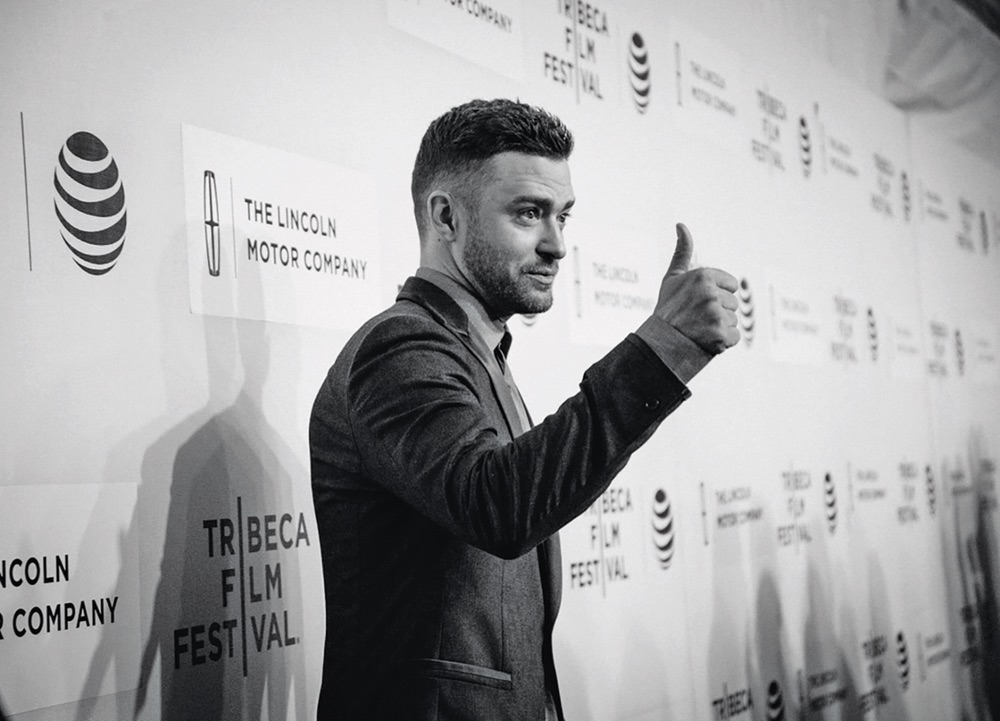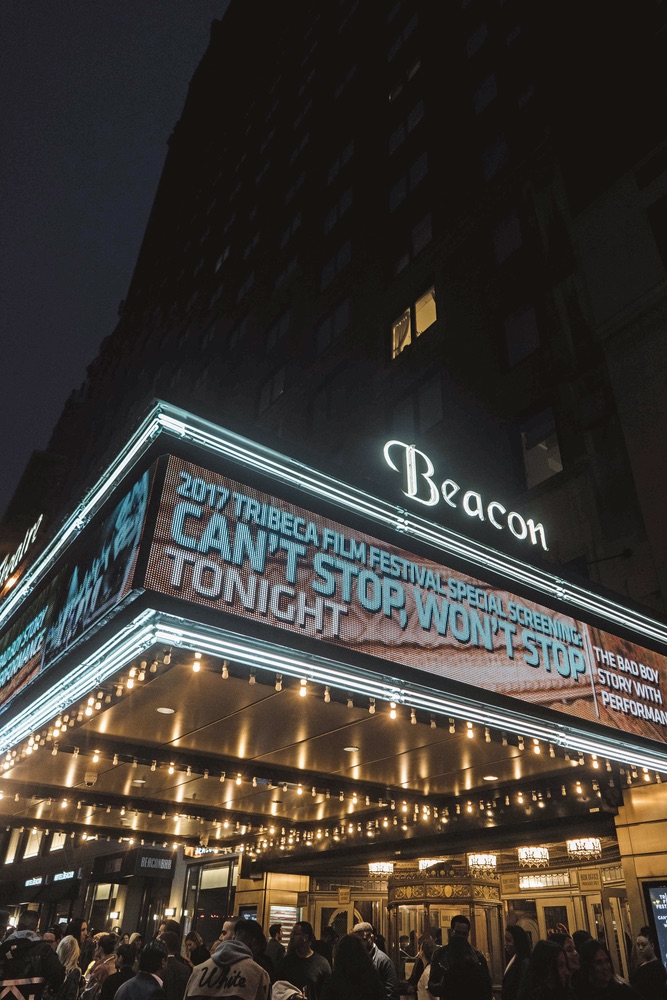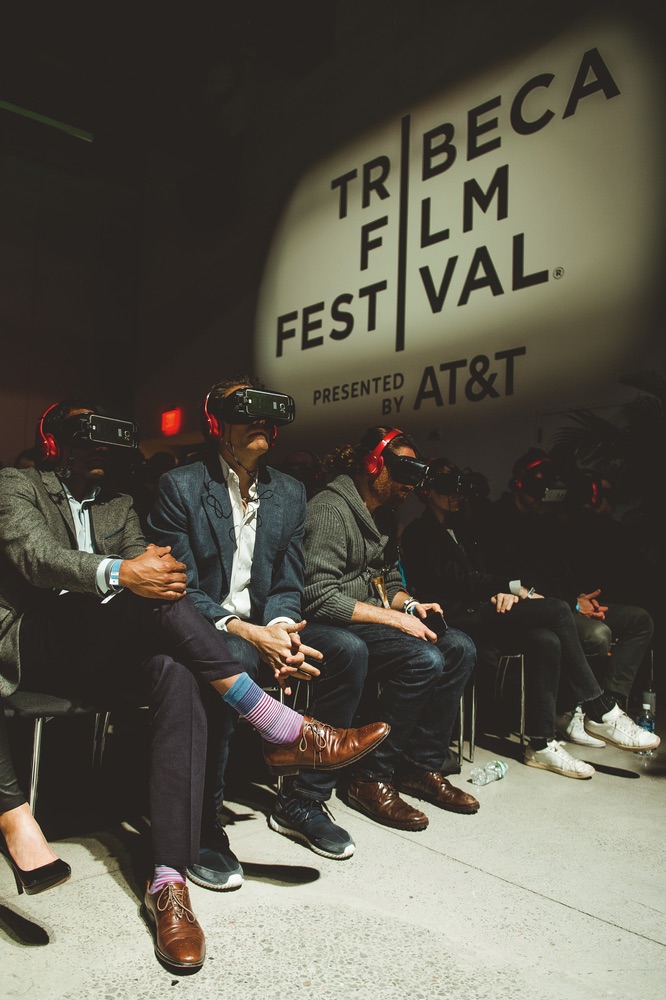 —V—
---
Haley Chouinard is an arts and culture writer. Originally from Destin, Florida, she now lives in New York City.
ARTICLE CATEGORIES