By Janet Thomas
Ready to be nurtured by nature? Head for the hills and these six destinations with six unique personalities—all designed for the intentions of wellness, rest, and rejuvenation and all undeniably good for the soul.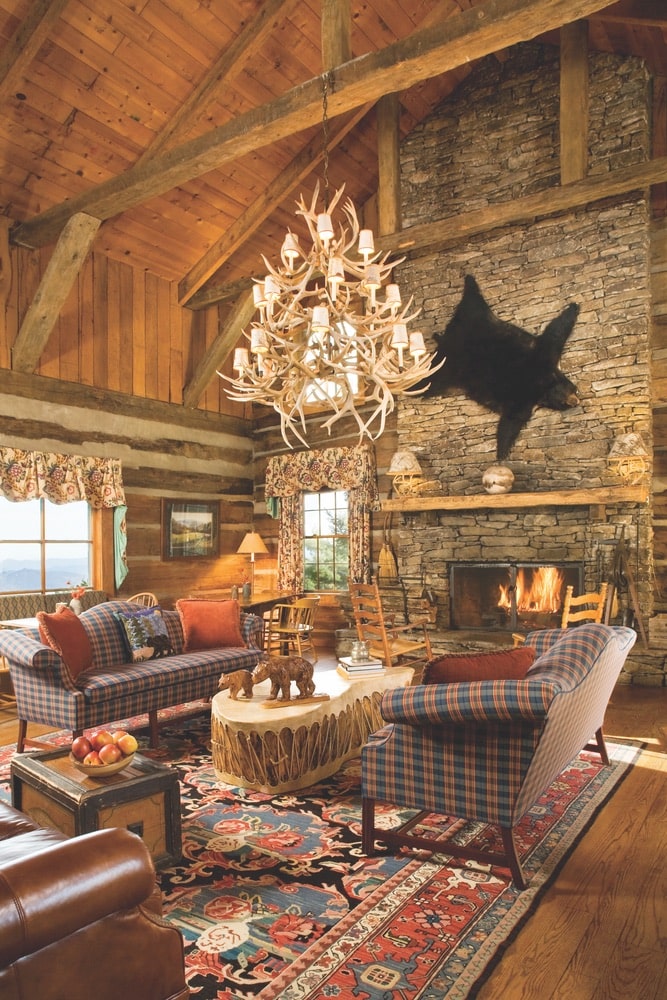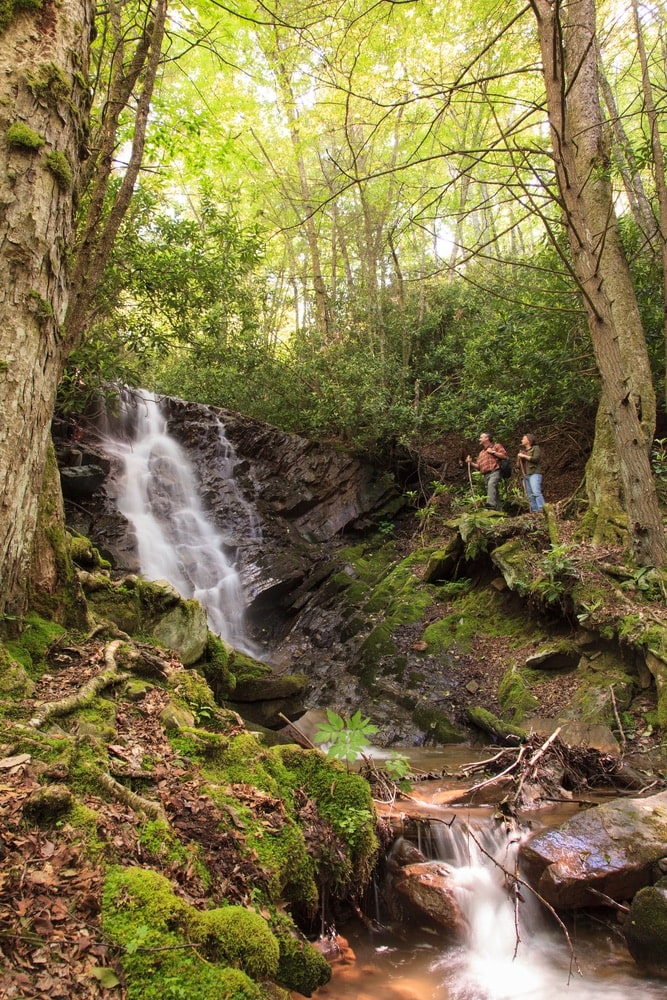 Hiking Heaven: The Swag in North Carolina
Slow down and enjoy the two-and-a-half-mile private drive that climbs more than a thousand feet and is shrouded in forested scenery. The approach is part of your journey to the proverbial and literal mountaintop here.
Awaiting you is The Swag (TheSwag.com), a peaceful, luxurious respite just outside Waynesville, North Carolina, offering fourteen accommodations in handcrafted log cabins. Many of these romantic quarters boast fireplaces, steam showers, whirlpool tubs, and large balconies with mountain views. The Swag rests on 250 acres at five thousand feet up along the Cataloochee Divide, with views of four of North Carolina's highest mountain ranges. Nearby sights include the five-hundred-thousand-acre Great Smoky Mountains National Park, the breathtaking Blue Ridge Parkway, and the wonderful, whimsical town of Asheville.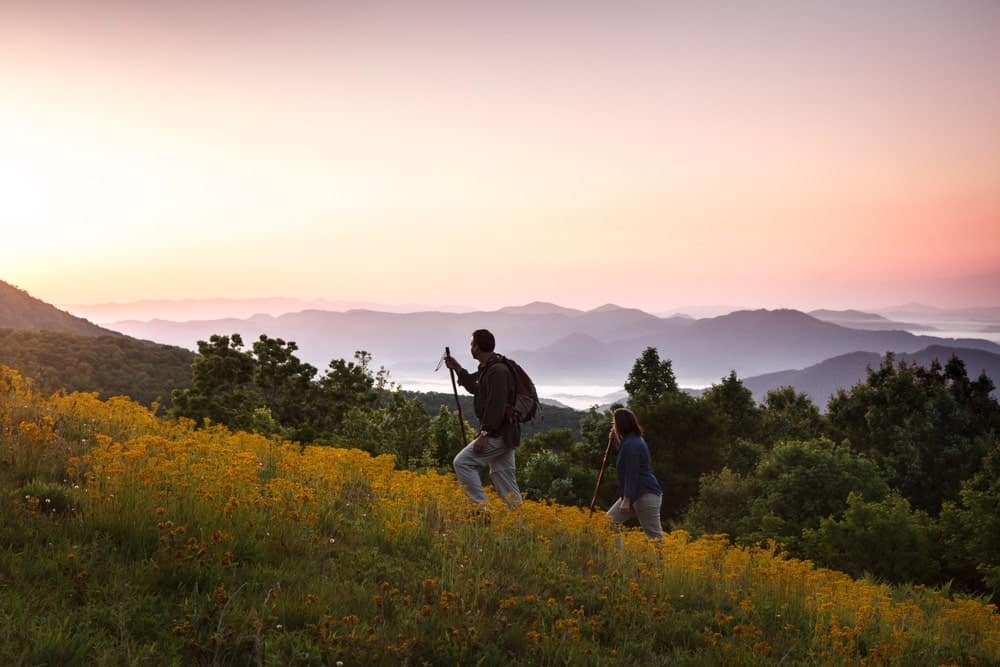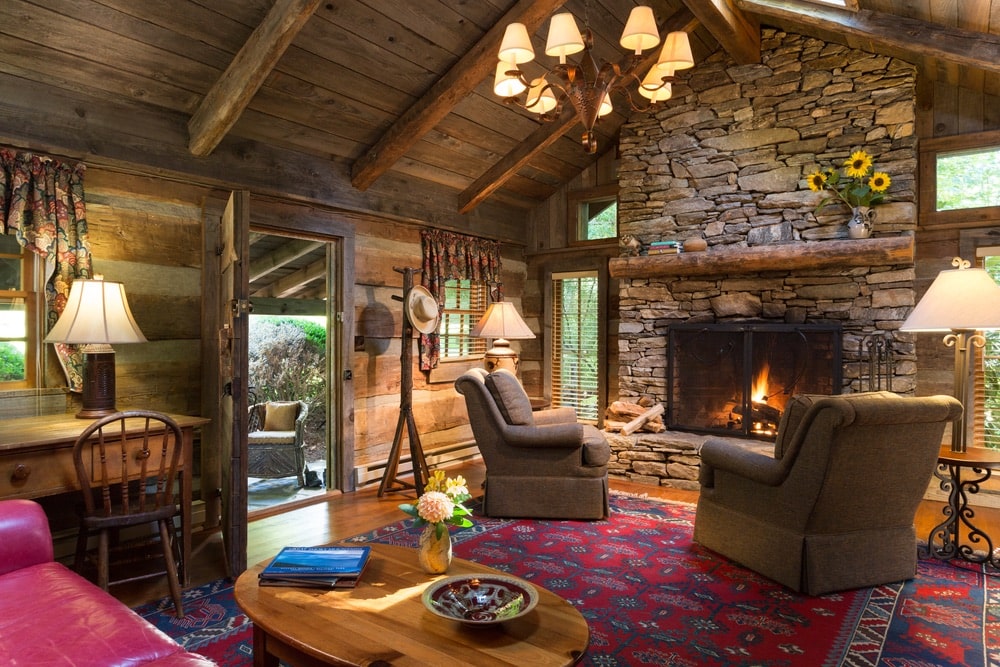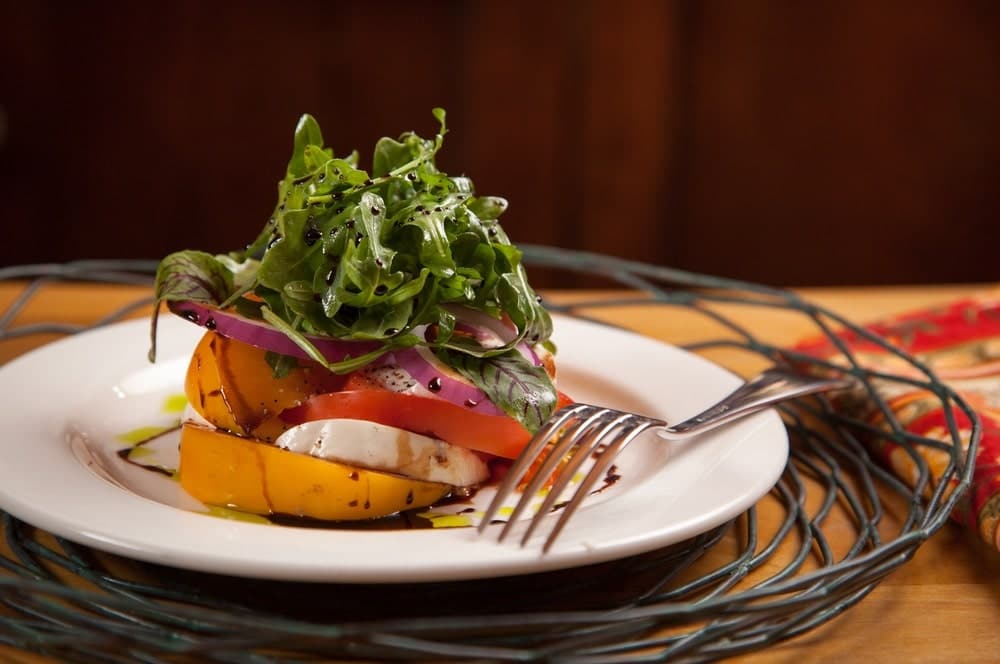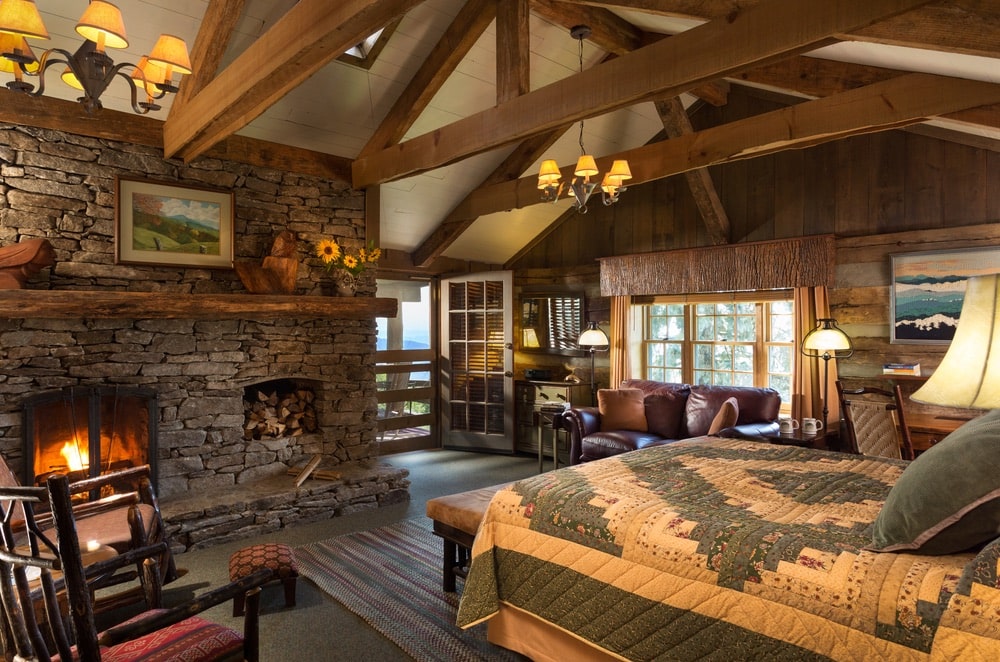 The story behind the creation of The Swag seems fit for a movie. Deener and Dan Matthews originally built it as a family home in the 1970s, having old log buildings relocated from around North Carolina and Tennessee. The largest, once a church, now serves as the inn's main living and dining rooms. After thirty-seven years in the caring hands of the Matthewses, ownership passed to family friends and former guests David and Annie Colquitt, who are lovingly refreshing the hideaway while respecting its history.
Guests settle into The Swag like it's their own family retreat, enjoying the many vistas and hiking trails with thoughtfully placed hammocks and Adirondack chairs. Event leaders educate and entertain guests with songs, stories, and special events, such as bear hikes, birding hikes, cooking lessons, nature walks, and photography hikes. Rates are sublimely all-inclusive, with hearty breakfasts, dreamy picnic lunches, and four-course family-style dinners that are perfect for making new friends.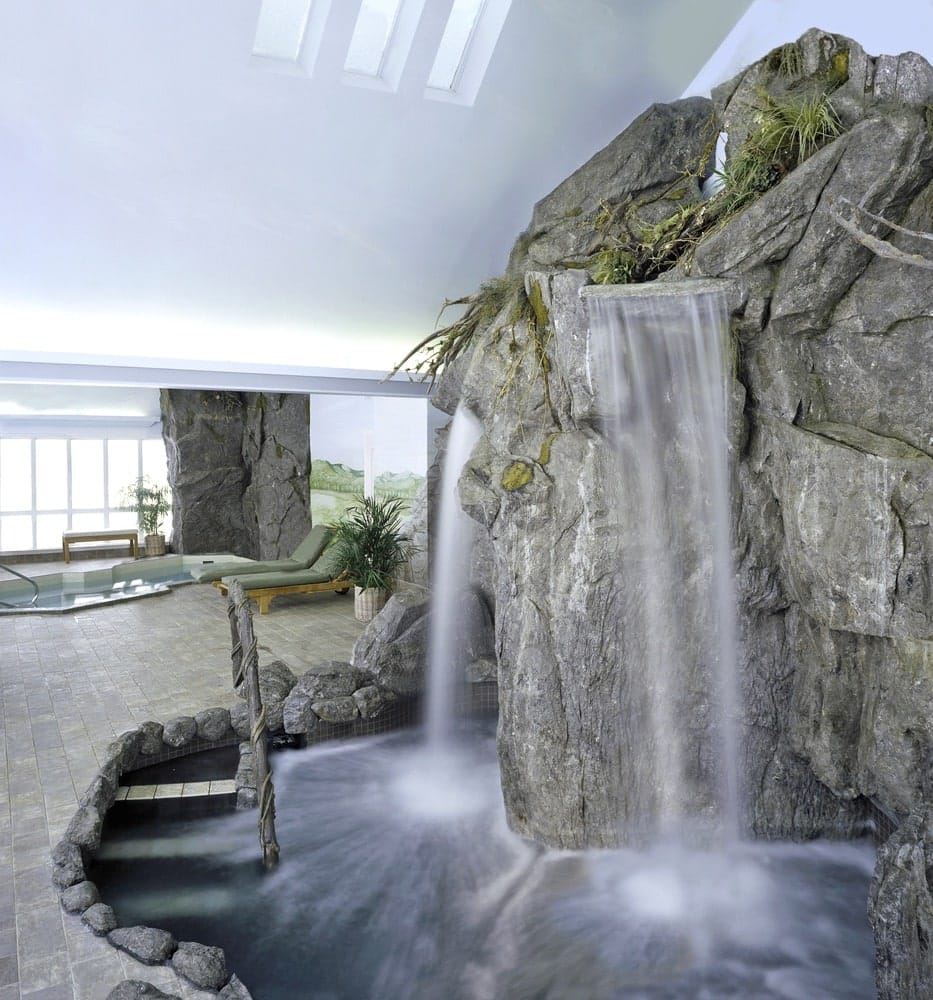 Easy, Laid-Back Lifestyle: Stoweflake in Vermont
Any time is a good time to visit Vermont, and the Stoweflake Mountain Resort and Spa (Stoweflake.com) in the heart of beautiful Stowe is a lovely place to unplug, unwind, and enjoy nature.
Located nearby is the popular Stowe Recreation Path, winding on and off the banks of the Little River and offering mountain views, picnic areas, and access to several restaurants, cideries, breweries, and shops. Stoweflake Mountain Resort offers family-owned hospitality at its finest, as generations of the Baraw family have owned and operated it for more than fifty years.
The Spa at Stoweflake encourages pampering. Begin with the Aqua Solarium overlooking the Green Mountains, where you'll melt into the Bingham Hydrotherapy Waterfalls—inspired by and named for Stowe's natural Bingham Falls. The Hungarian Mineral Soaking Pool eases any lasting tension, as will spa treatments such as the Thermal Mineral Kur with its full-body exfoliation and deep massage.
As your energy returns, check out the fitness classes, racquetball and squash courts, indoor-outdoor pool, tennis courts, outdoor Jacuzzi, and golf. Pedal, jog, or walk the recreation path for a heart-healthy tour of the area or go for an invigorating hike on countless nearby trails. Don't miss Mill Trail, the spectacular Bingham Falls, and Smugglers' Notch State Park.
Annual highlights at the resort include the Stoweflake Hot Air Balloon Festival and the fun Vermont Pumpkin Chuckin' Festival—not to mention Vermont's leaf-peeping spectacle in the fall. The Fly Rod Shop offers unique fall foliage experiences via boat along the picturesque Waterbury Reservoir, ideally situated between two mountain ranges with stunning scenery. Owner Bob Shannon and his team of experts also offer hundreds of fly-fishing trips year-round.
Back at the ranch, enjoy drinks and dinner at Charlie B's Pub & Restaurant, a classic Vermont tavern with a fireplace and an inviting wraparound bar. Cuisine ranges from perfectly prepared steaks and seafood to serious comfort food (I thoroughly enjoyed my first-ever poutine, this one with Vermont cheddar cheese curds and Cold Hollow apple cider chicken gravy smothering the fries).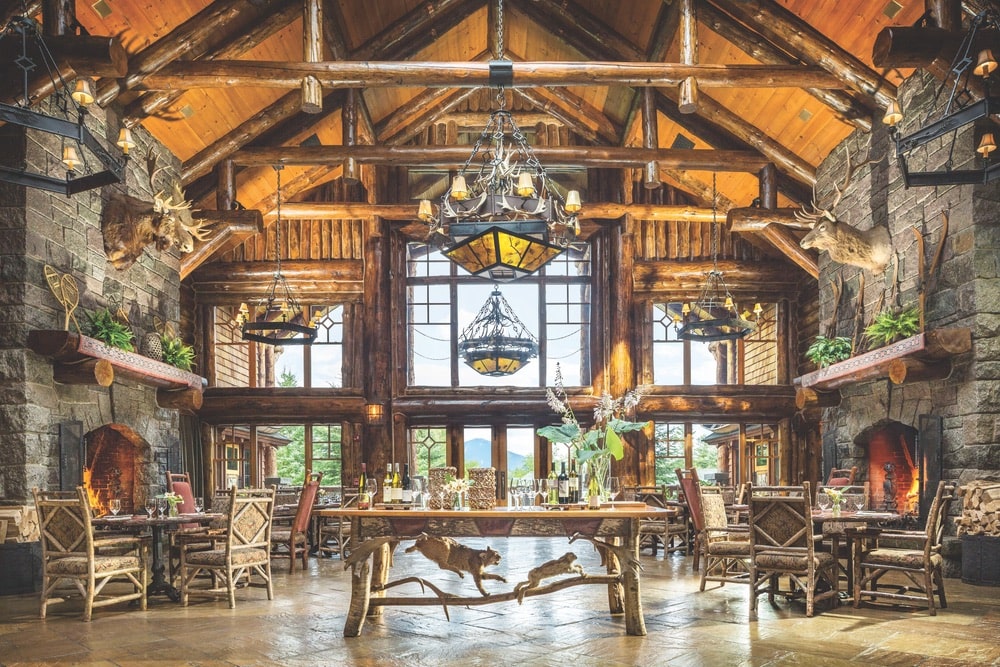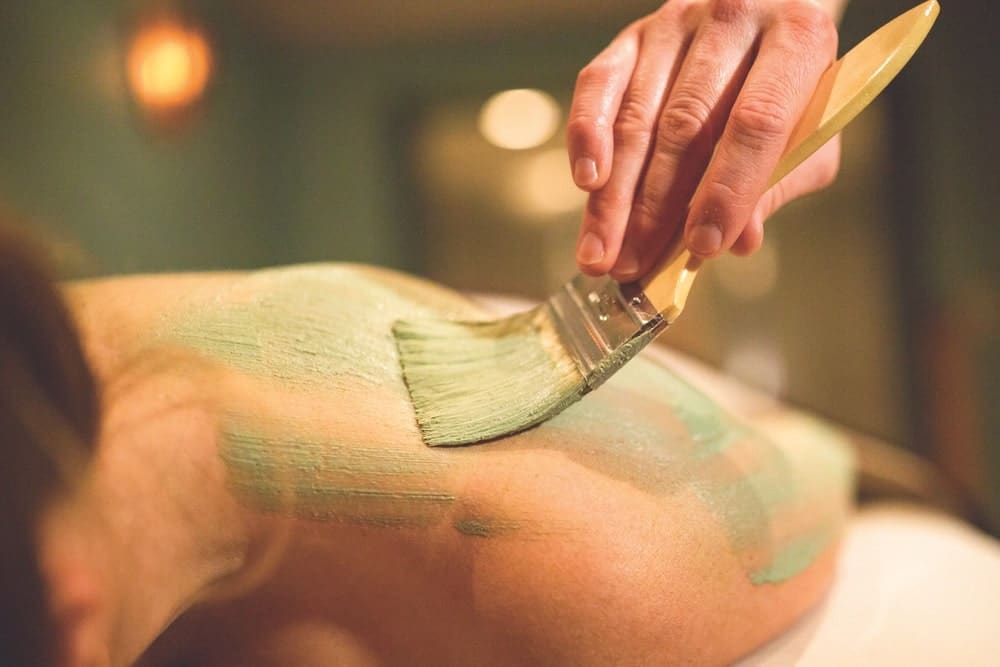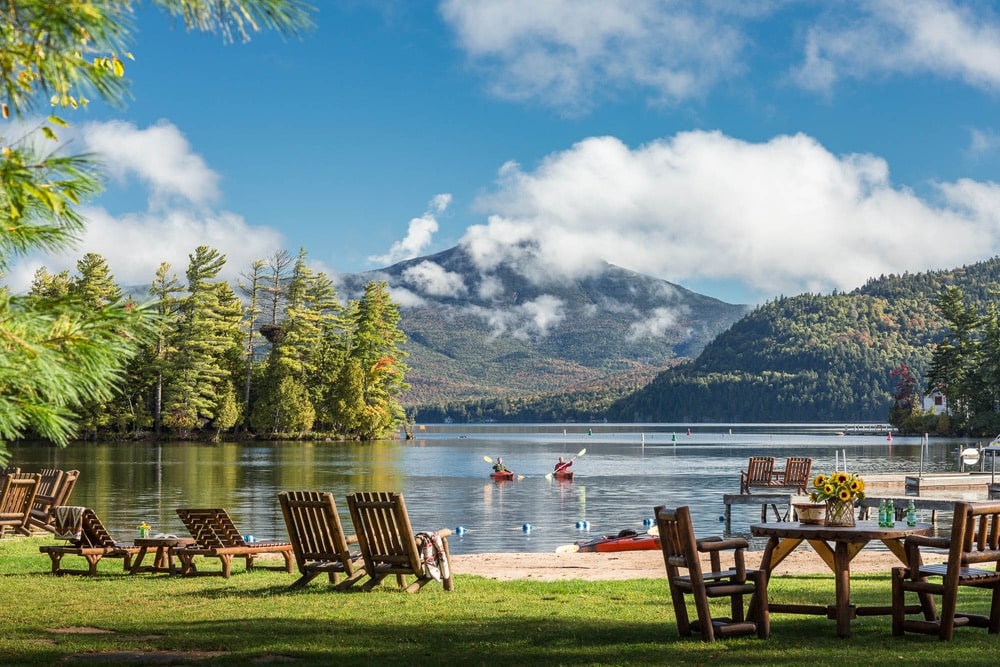 Crisp and Calm: Whiteface Lodge in Upstate New York
Why not tag team your soul vacation and visit two calming destinations in one blissful trip? Drive from Stowe through vibrant Burlington, Vermont, and then cross gorgeous Lake Champlain as you head to Lake Placid in Upstate New York. The fascinating drive takes less than three hours—just enough time for an enjoyable, stress-free jaunt.
Crossing Lake Champlain, the sixth-largest lake in the country, on a ferry is a welcome way to slow your pace. With miles of shoreline showcasing Vermont's Green Mountains and New York's Adirondacks, it's like releasing a deep, pulse-lowering breath.
Upstate New York's restorative respite is none other than Whiteface Lodge (TheWhitefaceLodge.com) in Lake Placid, an enchanting setting with peaceful gardens in the six-million-acre Adirondack Park. Families have enjoyed the traditions of Whiteface Lodge for years, many arriving on private planes for activities such as canoeing, ice skating, boating, golfing, fishing, and cycling. Kids of all ages love the evening bonfires and s'mores. A movie theater, an ice cream parlor, an indoor-outdoor pool, and a full-service spa with hot tubs, steam rooms, wellness classes, and fitness center round out the pampering indulgences. Whiteface Lodge is reminiscent of an Adirondack Great Camp, with spacious, all-suite accommodations. Kanu Restaurant and Peak 47 are great gathering spots, offering fine dining and socializing at their best.
Veer way off the information highway and onto one of the many trails for a tranquil walk or an exhilarating hike. The concierge can recommend several, such as the Brewster Peninsula Trails along the shores of Lake Placid or the popular Cascade Mountain hike. Majestic Lake Placid and the Whiteface area are best known for hosting the 1932 and the 1980 Olympic Winter Games. Many of the sports complexes are available for public exploration.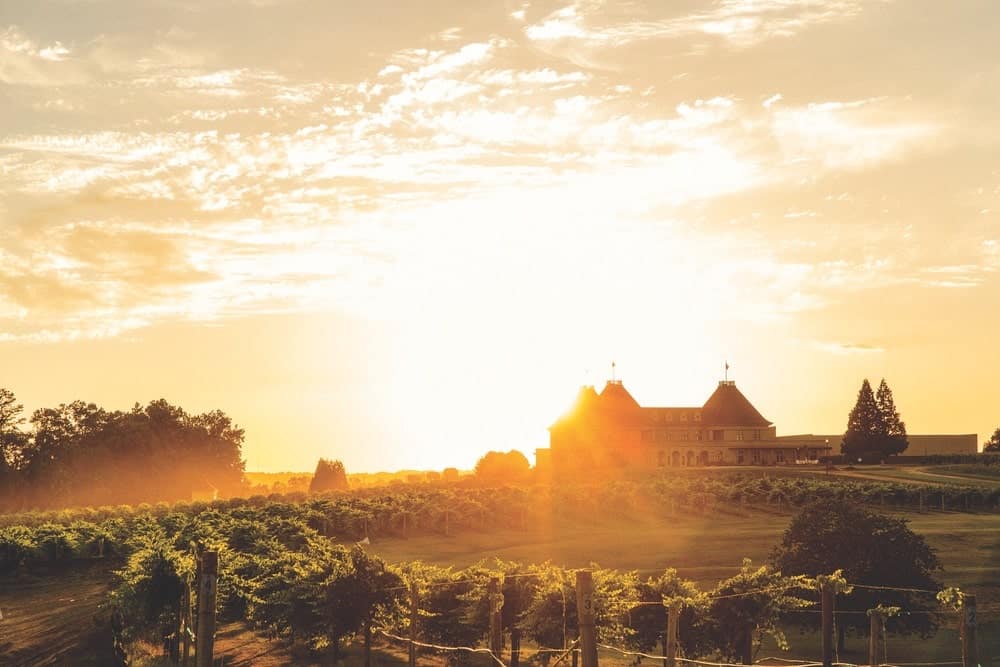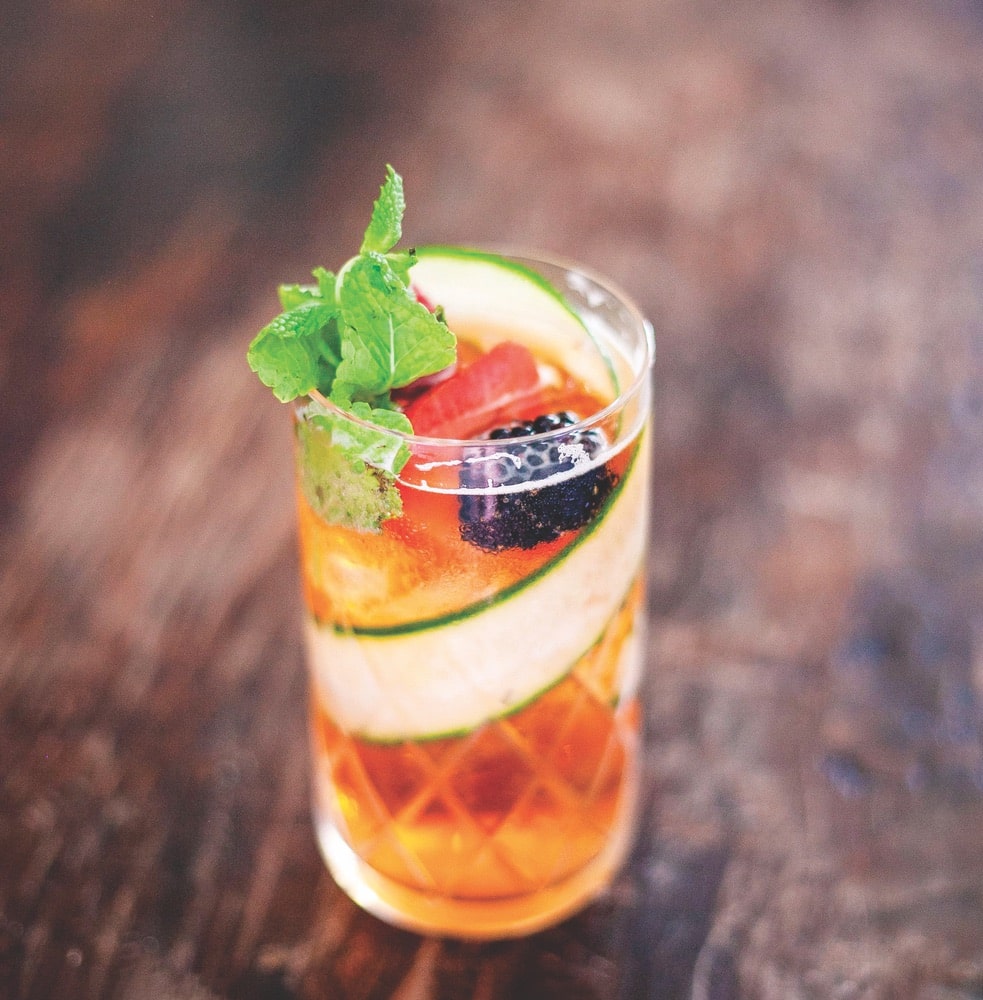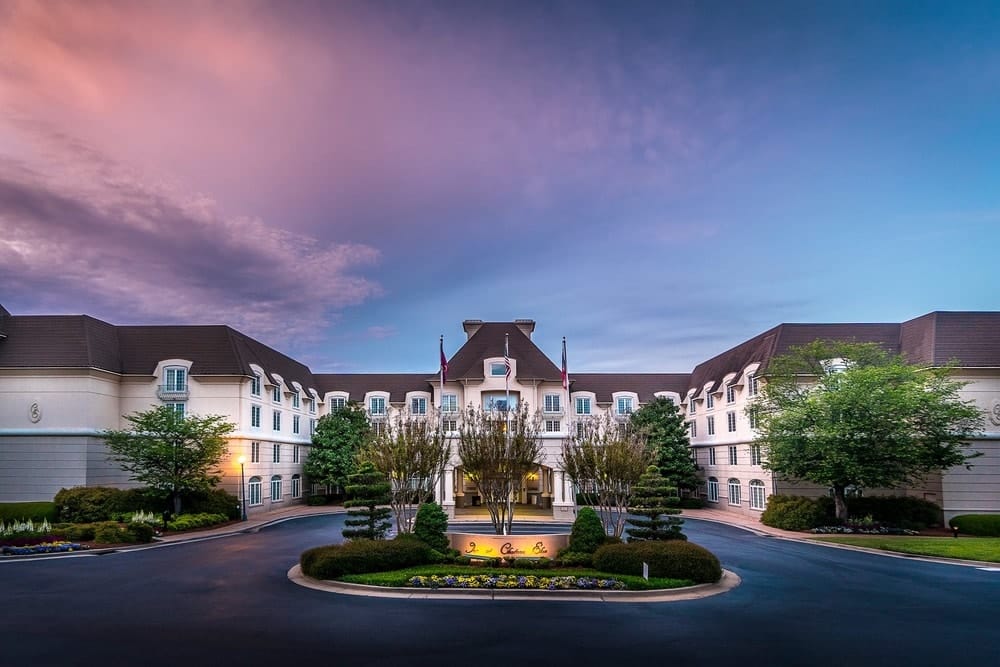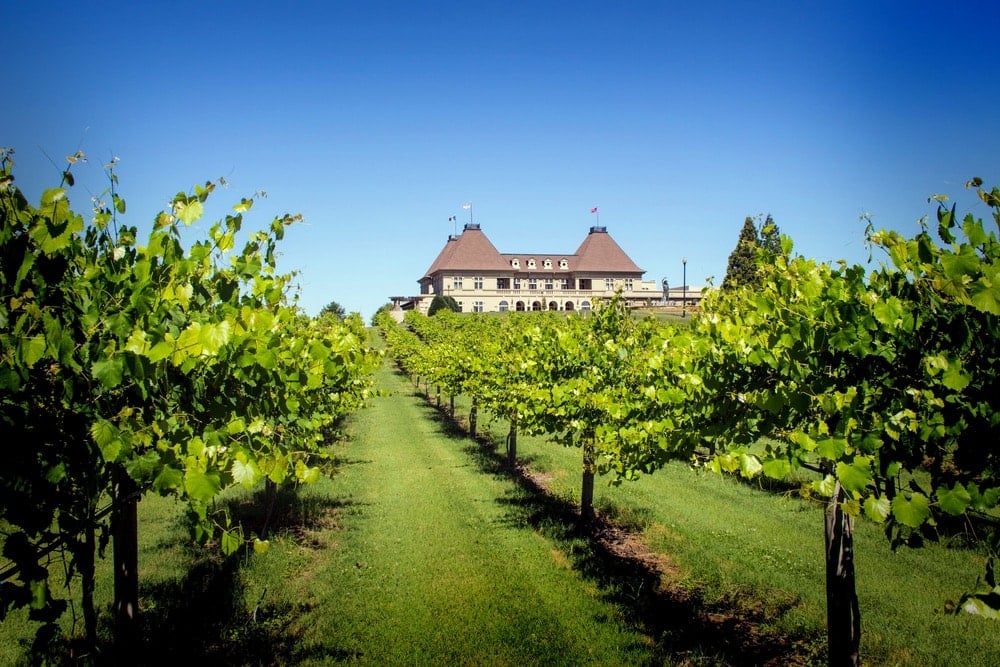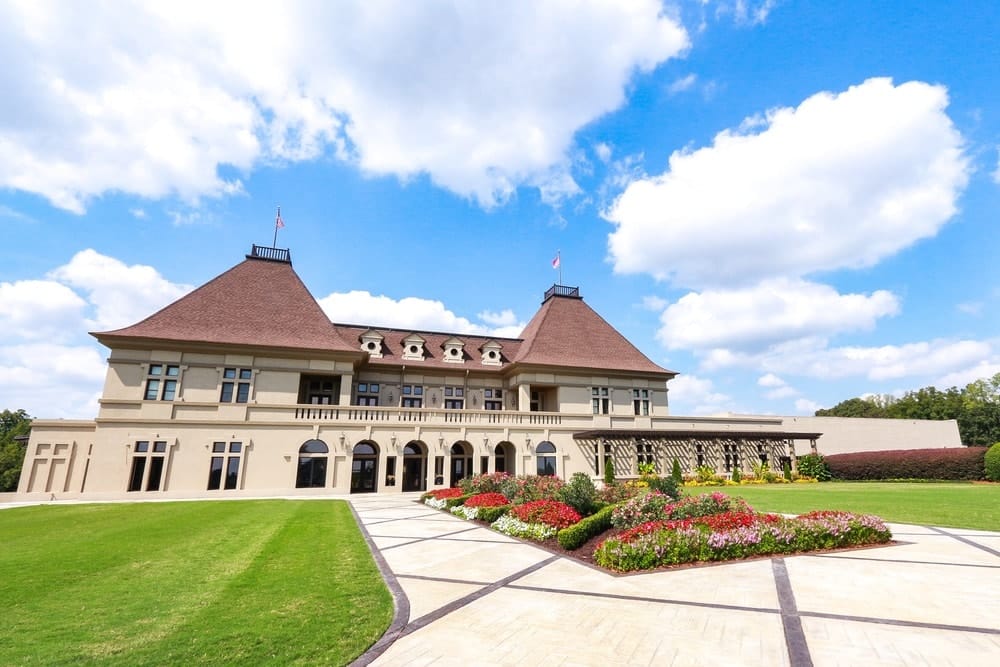 Upscale Unwinding: Château Élan in Georgia
For a refined pause with panache, ease into Château Élan Winery and Resort (ChateauElan.com) in Braselton, Georgia, about fifty miles northeast of Atlanta. This resort wows even the most road-weary soul (think European-style health spa, forty-five holes of championship golf, restaurants, an expansive winery and tasting area, cooking classes, and forty thousand square feet of meeting space).
An epic renovation will be completed this year on public spaces as well as the 275 rooms within the resort's inn. Reserve a handsome guest suite at the Spa Mansion and you'll be steps away from serenity and treatments like the Château Winery Ritual, which includes a wine bath and crushed grape-seed scrub for the ultimate body exfoliation. The impressive spa space boasts thirty-five thousand square feet and thirty-five treatment rooms, making it one of Georgia's premier destination spas. A full menu of fitness and wellness classes could also be on your agenda.
Enjoy wine tastings and tours at the Cellar Door as the expert staff waltz you through a multitude of flights and options, including Château Élan's sparkling brut wine.
Enjoy wine tastings and tours at the Cellar Door as the expert staff waltz you through a multitude of flights and options, including Château Élan's sparkling brut wine. At Marc Bar and Restaurant, you'll find standout specialties like house-made pappardelle and dry-aged ribeye with blue cheese port butter.
Take a drive to explore some of Georgia's wonders, such as Pine Mountain, Toccoa Falls, Helen, or Blue Ridge. Brasstown Bald, at 4,784 feet, is the highest point in the state, with views of four states from the summit and various hiking trails. Want bragging rights that you've hiked on the Appalachian Trail? Take a visit to Amicalola Falls State Park, about fifty miles from the chateau.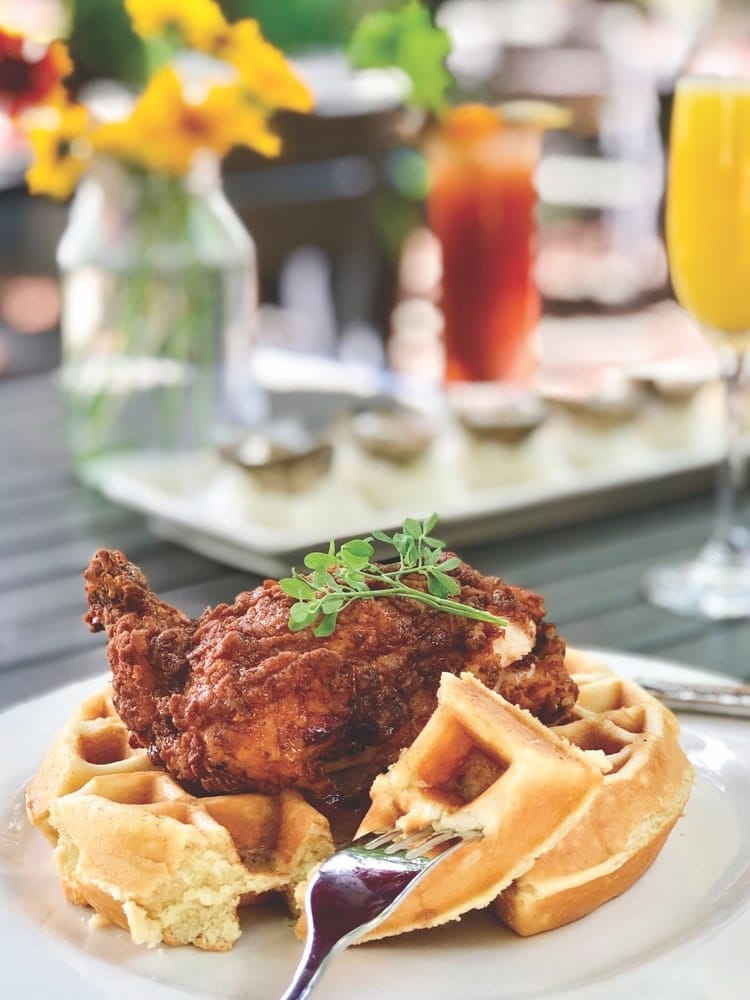 A Tale of Two Bears in Tennessee: Dancing Bear and Gray Bear
The tagline for Townsend, Tennessee—"the Peaceful Side of the Smokies"—is well suited indeed. Approaching the Dancing Bear Lodge and Appalachian Bistro (DancingBearLodge.com) there, you'll notice three whimsical dancing bears on the entryway, a nod to William Holbrook Beard's famous painting depicting the bears of Wall Street. Private cabins offer feather beds, stone fireplaces, and hot tubs, and the trails and grounds at Dancing Bear are lush and calming. Ideal for weddings, the property's Appalachian Bistro transforms easily into an event space worthy of a special celebration.
Award-winning chef Shelley Cooper has brought major attention to the lodge with her upscale take on Southern and Smoky Mountain cuisine. The Travel Channel's Food Paradise, the Wall Street Journal, and the Cooking Channel's Southern and Hungry have all taken notice. Check it out for yourself at the bistro's Sunday brunch or their stellar wine dinners. For more casual fare, stop at Apple Valley General Store and Cafe for an incredible burger or sandwich and snatch up some delectable souvenirs like F.R.O.G. jam (figs, raspberries, oranges, and ginger). The new Dancing Bean café offers locally roasted coffees, kombucha, Italian sodas, and gourmet baked goods from Appalachian Bistro.
Nearby Clingmans Dome is the highest point in the Smokies (and Tennessee). Walk to the observation tower for a spectacular view of several states. A leisurely Smoky Mountains driving tour includes mountain tunnels, layers of blue and gray ridges, and numerous rivers, waterfalls, and creeks. For a jaw-dropping drive, Newfound Gap ranks as one of the best. Cades Cove is another popular hiking destination, and, should you crave civilization, try action-packed Pigeon Forge or Gatlinburg.
A leisurely Smoky Mountains driving tour includes mountain tunnels, layers of blue and gray ridges, and numerous rivers, waterfalls, and creeks.
Last, but by far not least, Gray Bear Lodge (GrayBear.org) outside Hohenwald, Tennessee, gently—and quite organically—transforms a stressed soul from burned out to blissed. The prescription at this off-the-grid retreat includes few distractions to drain your energy, with rest and wellness being paramount.
The setting is intentionally rustic but refreshing (one of the owners likes to make it clear that Gray Bear isn't a swanky resort and isn't for everyone), with four hundred acres of rolling hills, trails, an exquisite hidden waterfall, winding boardwalks, and an outstanding yoga and meditation room that rivals some of the finest. By living simply and restricting ourselves in some ways (there's little signal for electronic devices here), we calm the nervous system, and it becomes easier to enjoy quiet. One begets the other, and we become content with less clutter, both physically and mentally. It's like an undoing of sorts from what many of us call normal.
Workshops and yoga and meditation retreats are available in the spring and fall. Warm and welcoming owners and partners Adam and Diann have opened their Tennessee home for this purpose for more than two decades. Numerous repeat guests tap into this pure, authentic place that helps them peel away the layers and "defrag" their brains a bit. A filmmaker from California, several well-known yoga instructors, and professionals from all walks of life swear by Gray Bear's restorative power.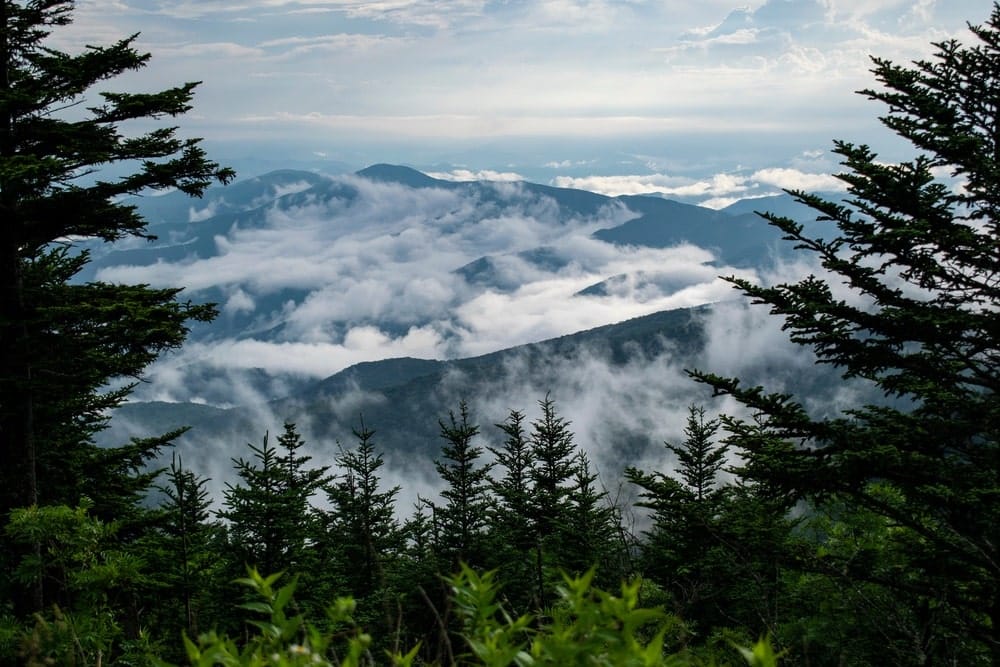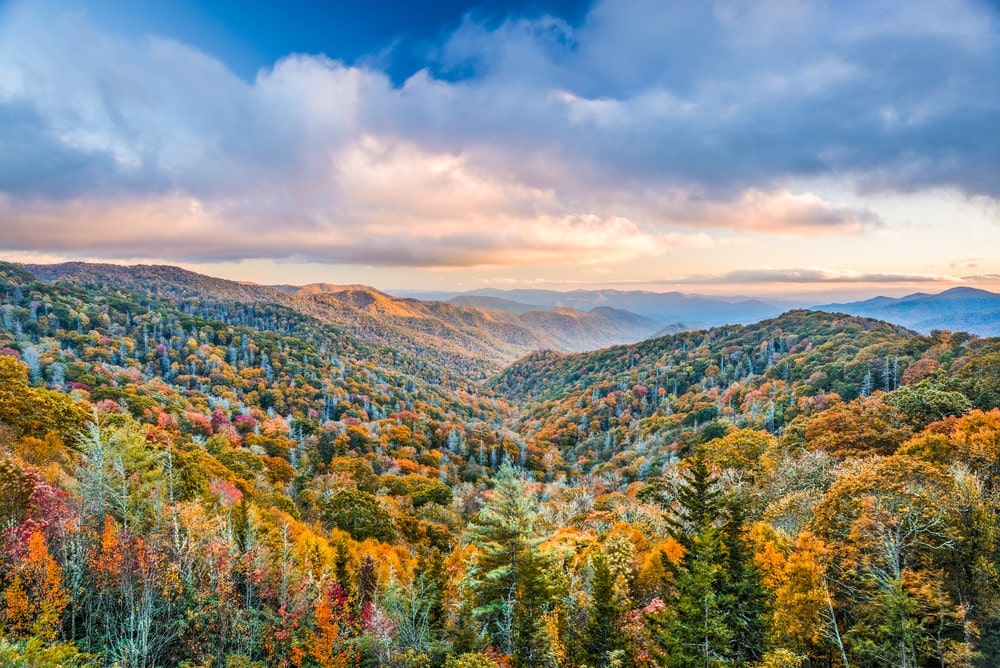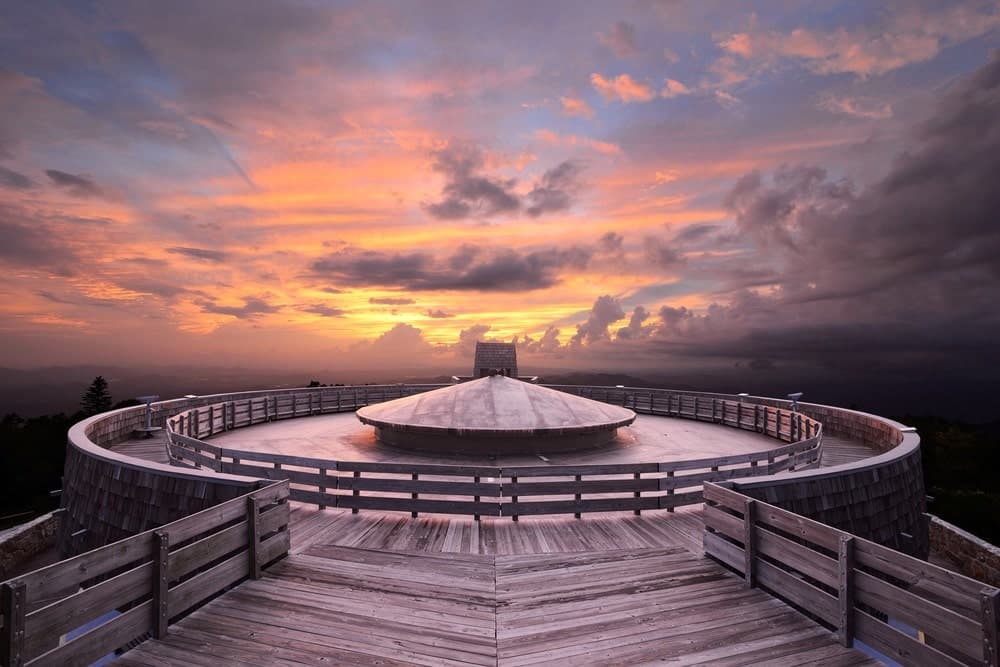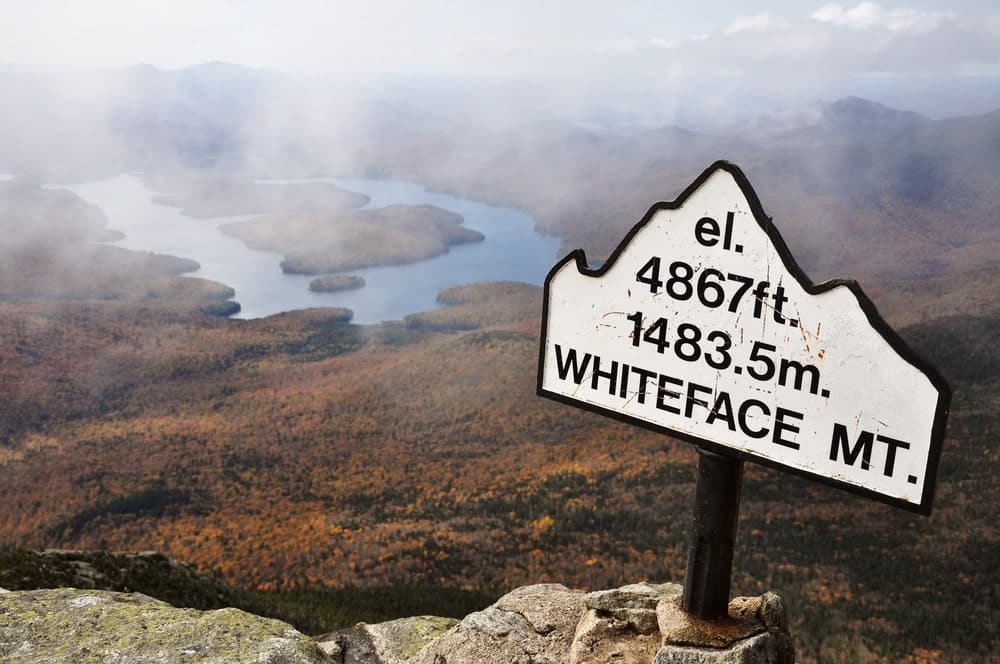 I had the great fortune of immersing myself in Mary Pafford's intensive yoga training and retreat, Calm in a Crazy World, with days of yoga, seated and walking meditations, and caring instruction and philosophy. Hours were spent "in presence"—complete and welcome silence. The only sound I heard one starlit night was a hauntingly beautiful melody from a whip-poor-will. Add to that a kitchen that serves incredible healthy vegetarian dishes, a wood-fired sauna, natural springs, a hot tub, and massage and watsu treatments available daily, and you can see how one might return home renewed and rejuvenated.
Fall 2019 events at Gray Bear include exploring juicing and raw foods, a moonlight gladness retreat, and a laughing bodies retreat. Spring 2020 blooms brightly with Pafford's Roots and Shoots retreat.
Upon "reentry" from my Gray Bear Lodge soul vacation, I settled into stillness at home as Pafford sagely suggested. Gazing at the night sky, I heard a distant whip-poor-will for the first time in my neighborhood. Had it followed me from Gray Bear? Or perhaps it had always been there, and I'd just been too "noisy" to recognize it.
— V —
---
VIE contributor Janet Thomas has penned articles for Modern Luxury, Dallas Morning News, Organic Spa, Jezebel, and several other publications. She's a former editor-in-chief of American Airlines' premium magazine, Celebrated Living, and travels the world for good stories with heart and soul.
ARTICLE CATEGORIES