Southern Hospitality and Gentility to the Core
By Sallie W. Boyles | Photography by Jessie Shepard
If you ask Deidra Stange, a resident of Miramar Beach, where she's from, she proudly says "Apalach'," before rattling off all of the reasons why she counts herself among the fortunate few to claim Apalachicola as her hometown. On the one hand, it's where the Apalachicola River and Bay meet the Gulf of Mexico, creating an abundance of natural beauty and outdoor recreation. On the other, the quaint town remains true to its Indian name, "friendly people," and residents act as if they have never met a stranger.
Eventually, Deidra will come around to saying that she is living out her dream of working and living in Sandestin Golf and Beach Resort with her husband and two children, but her Apalachicola roots run deep. Counting four generations back, she cites her Great-Grandfather Schoelles as an early sheriff of the town. Her ancestors were among the first members of the Trinity Episcopal Church in town and, as a child, Deidra made her own bit of history as Trinity's first female acolyte. The Schoelles were also known for owning and operating Apalachicola's only liquor and wine store, which is still known as The Oasis.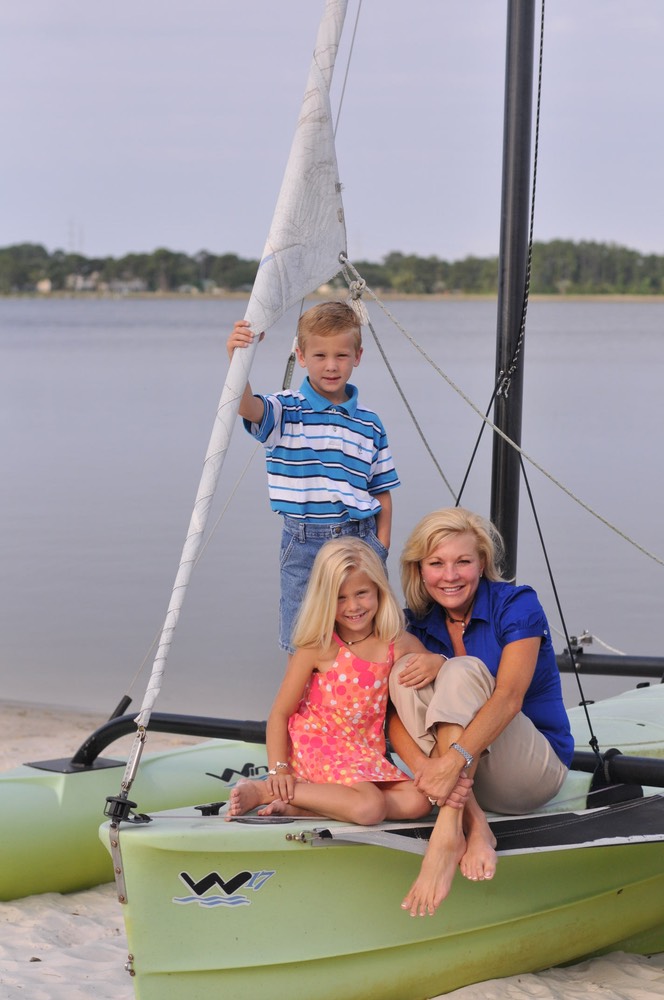 It's impossible, therefore, for Deidra to revert to the time when she couldn't wait to cut ties to the place that she now identifies as her heart. "I grew up thinking that Apalach' was just a small town on the water where everyone knew everyone else," says Deidra. "If you needed anything at the gas station or drugstore, you charged it because you had personal credit, not a credit card. To place a local phone call, you dialed four digits!" She says, "Living in the laid-back world of Apalach' was, in many ways, like 'falling out of time.' The rest of the world didn't know we existed until a hurricane hit, and news crews descended with their cameras." Sadly, the media's "backwoods" portrayals were far from flattering.
Also guilty of overlooking Apalachicola's rich culture, including its artists, Deidra wondered what it would be like to live beyond Franklin County. Before she spread her wings, however, Deidra would master the skills of being a young lady from Apalach'. This included learning how to (1) back up a boat, (2) shuck oysters, and (3) talk intelligently about college football. Thanks to her dad, she could, by the age of ten, quite artfully maneuver a boat in any direction, and her football savvy would be a big attraction to her husband, Mike. Deidra says that her having been raised to be a strong, capable Southern woman makes her a well-rounded individual.
"I can be prissy," says Deidra. "I love pretty dresses, fine china, and I have my share of beauty crowns in the closet. But I'm also tough-as-nails competitive. You should see me cast my daddy's cast net before God and everyone, and, more importantly, make it spread. When we were visiting my parents during Easter, I grabbed a fishing pole and told my children, 'Watch how your momma catches the most fish!'"
With that can-do attitude, Deidra graduated from Apalachicola High School, where both parents were teachers and her father coached football, and then attended her parents' alma mater, Troy State University in Alabama, where she worked toward earning a degree in broadcast journalism. After leaving college, she worked for a swimsuit company in Jacksonville, Florida, and then, employed by a cruise line, entered the world of tourism. Unbelievably, Deidra was about to relocate to Buffalo, New York, to enter the airline side of the business when she experienced a last-minute jolt of reality, and changed her mind. "I realized my gills would dry out!" she exclaims. "Besides, nobody would have understood a word I was saying with my Southern accent." With Northwest Florida looking better and better, she moved to Santa Rosa Beach.
"I got a job as an AmSouth Bank teller, where I met everyone," says Deidra. Making connections, Deidra went on to work for the Santa Rosa Golf and Beach Club. This was in the early 1990s. In addition to her managerial responsibilities, she washed dishes and waited tables. "While it wasn't a glamorous job, it was ideal for learning the hospitality industry," Deidra says. "I also had a great time because many of my customers were my friends."
With a knack for hospitality, Deidra decided to apply for a banquet position at Sandestin when the opportunity arose in 1995. "The job itself was a step backwards, but joining the Sandestin team was a dream of mine."
While growing up, Deidra and her family had frequently passed through Destin on their way to Orange Beach, Alabama. "I used to ask my mother what was behind the gates of Sandestin, and she'd tell me that I'd have to live or work there to find out. 'Well,' I said to myself, 'I am going to work and live there!'"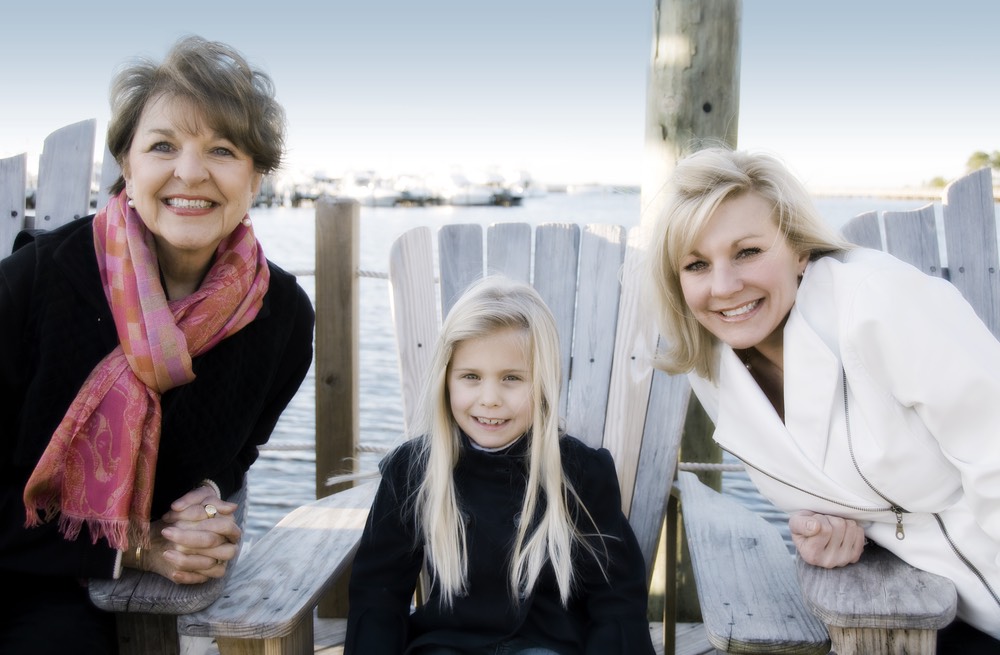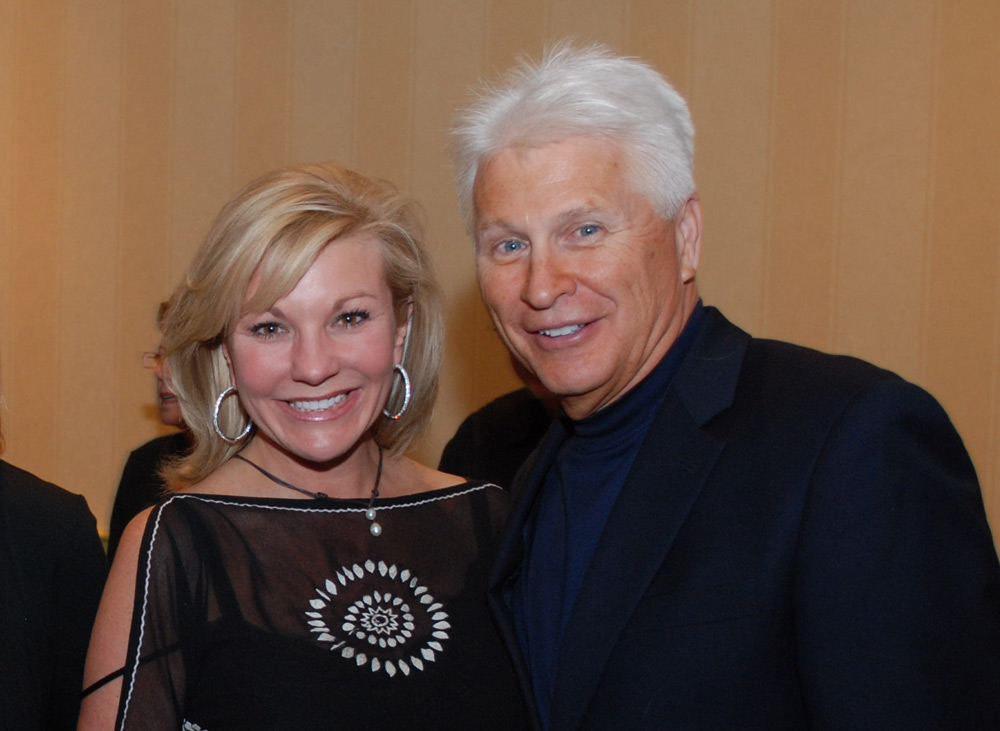 "There" is where she would also meet her husband, Mike, formerly a Sandestin executive and now an independent consultant. "He married me because I'm from Apalach'," says Deidra, who engaged him with her Southern accent and went on to impress him with her ability to be one of the fellows. "On our first date, we went skeet shooting, and I shot six in a row. I can do the craziest things!" It wasn't long before they took that walk down the aisle.
Today, as Sandestin's director of regional sales for Louisiana, Mississippi, and the West Coast, Deidra is known for achieving her goals. Living on the resort since 1998, she and her husband feel that, with their seven-year-old twins, Mary Cole and Harrison, their lives are complete.
While some might argue that Sandestin and Apalachicola present similar small-town atmospheres, the resort lifestyle is quite different from the one that Deidra experienced growing up. The simple pleasures, therefore, are quite important to her family. "We go to the beach almost every day," she says, adding that they enjoy visiting Apalach', which is just two hours away.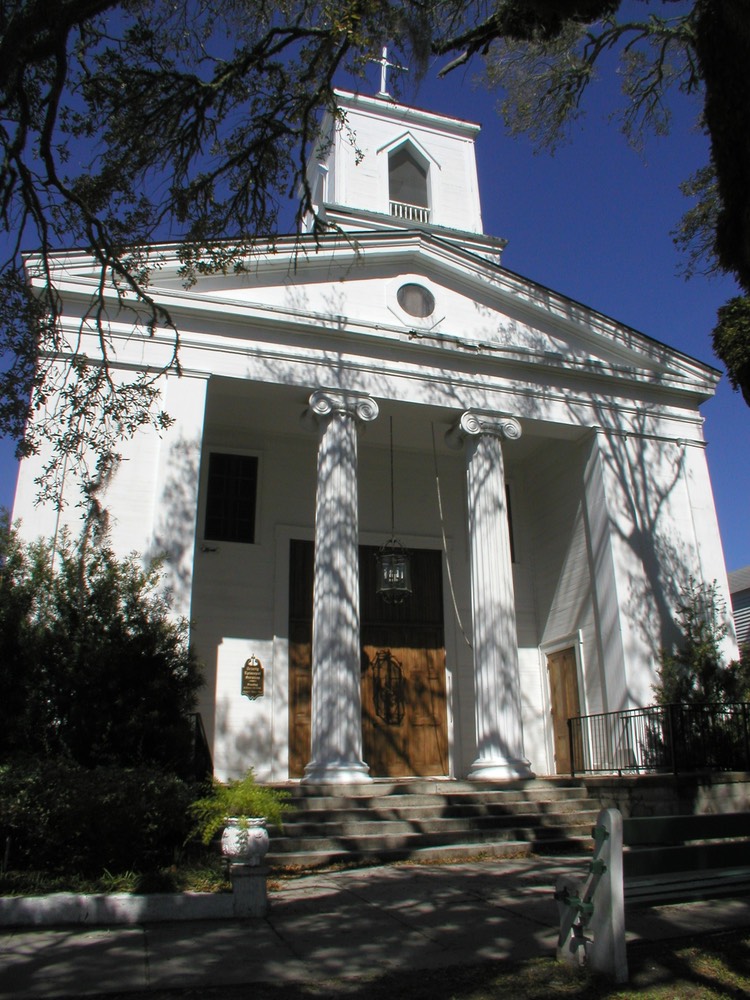 For those reasons, Deidra hopes that Mary Cole and Harrison will always appreciate where they live. "From Pensacola to Franklin County, you can't beat the beaches or the people," she says.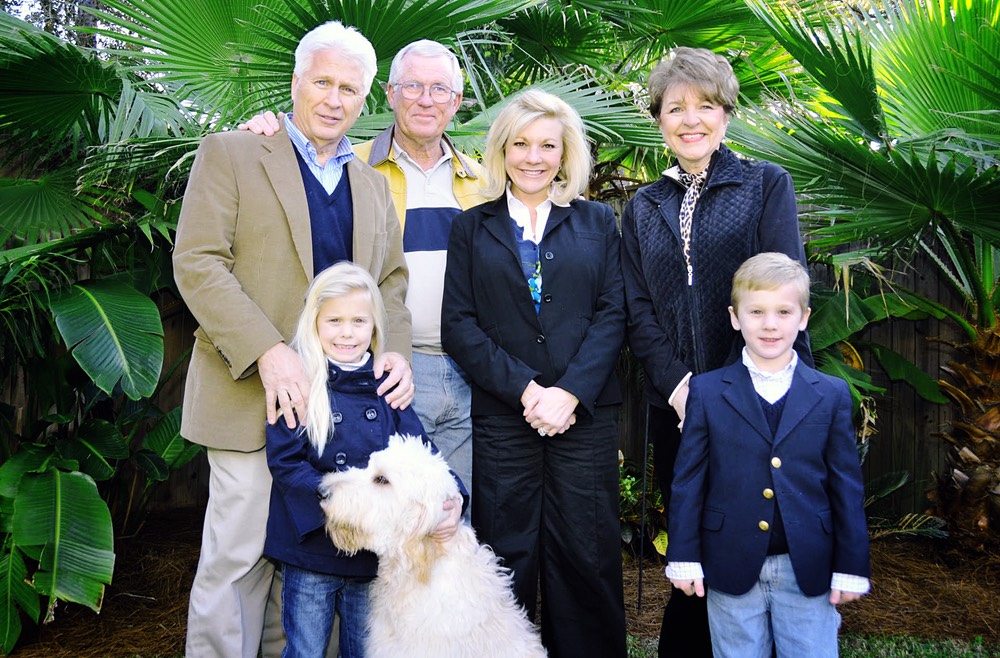 Once more expressing her love for Apalachicola, Deidra says, "The closer I get to Apalach', the faster I drive. By the time I reach Port St. Joe, I'm picking up speed, going seventy-five miles per hour. I can't tell you the number of tickets I've gotten on my way there!"
Apparently, the cost is well worth the benefit of returning home.
— V — 
ARTICLE CATEGORIES