The Gift of Life
By Lisa Burwell | Photography by Jessie Shepard
Early on a Monday morning last September, Greg Barnhill's wife, Amy Smith Heinz, told me that they were heading to Atlanta for the weekend to play a songwriters-in-the-round concert for Robert Redford's son, James Redford, and his charity fundraiser, "Share the Beat." She explained that this is one of many fundraisers that the James Redford Institute (JRI) for Transplant Awareness has created to spread awareness about organ and tissue donation. I was impressed, as I usually am, with Greg and Amy and asked if she thought that VIE – People + Places would be able to obtain press passes to cover the event. Within 30 minutes, Amy had arranged access for us through Kristin Power, Public Relations Director for the Georgia Transplant Foundation which, along with JRI, was the event's beneficiary. I have heard Greg sing before crowds, both large and small, and was thrilled to be en route to hear him again that Saturday, September 13, not to mention excited to have a chance to meet Robert Redford and learn more about "Share the Beat."
We honestly did not know much about the charity, its beneficiary, or the Tabernacle, the place where the event would be held. On our drive to Atlanta, VIE Editor Jerry Burwell, and Jessie and Eric Shepard (photographer and VIE art director, respectively) read up on the event, since we really did not know what to expect. Eric had been to the Tabernacle before and said it was a very cool place.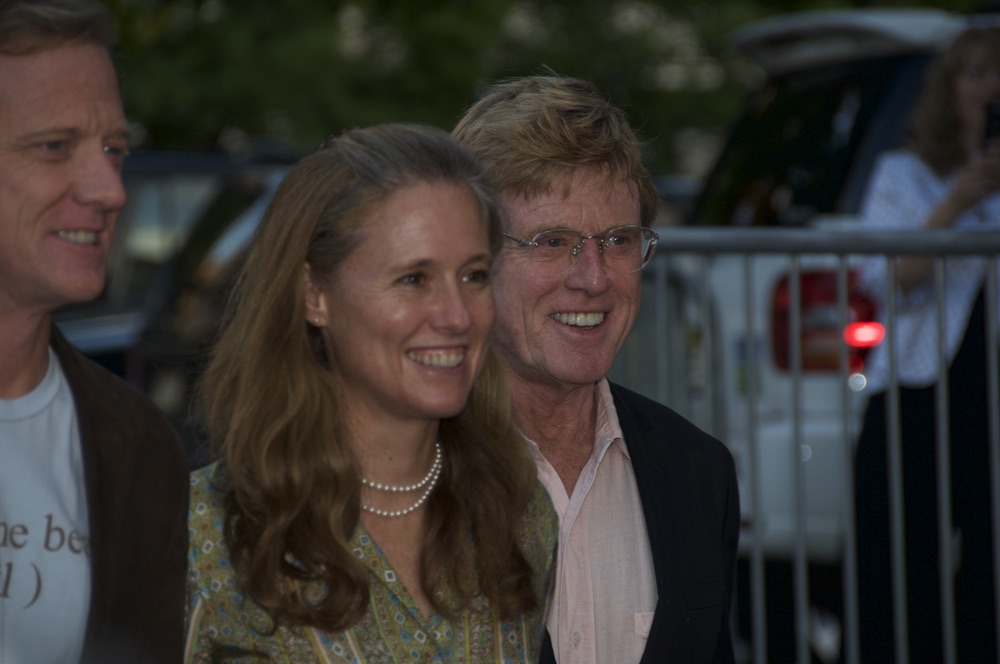 Centrally located in downtown Atlanta and within walking distance of the Georgia World Congress Center, the Georgia Dome and Philips Arena, the Tabernacle is a venue for special events and private functions. It opened in 1910 as the Broughton Tabernacle, with Dr. Leonard Gasten Broughton as the pastor of a 4,000-member congregation. Broughton, who was also a physician, started the Georgia Baptist Medical Center and nursing schools in the building as well. The congregation relocated in the mid-eighties, and the beautiful building remained vacant until 1996 when it was morphed into the House of Blues for the Centennial Olympic Games. Several venue operators later, it is now owned by Live Nation (www.LiveNation.com), the world's largest live music company.
Upon our arrival, the old building did not look that impressive from the outside, but the streets were barricaded and the red carpet indicated that something special would be occurring. Excitement was brewing. We knew that Desperate Housewives' Dana Delany was the Master of Ceremonies and American Idol's Bo Bice, Grammy-nominated singer/songwriter Greg Barnhill, Deana Carter, Alexa Wilkinson, Rivers Rutherford, and James and Robert Redford would soon be walking the red carpet. A television reporter with Inside Edition was perched out front waiting for the event to begin. Other than that, there were only four members of the media in attendance, and VIE was one of them. It was the start of what would prove to be a thrilling evening. The Tabernacle has been refurbished, although not completely; it is part church, part theater and part opera house, with room after room and alcoves galore. The overall feel of the venue is very bohemian. It is sad that they don't make buildings like this anymore. As Eric said, it is a very cool place.
The guests were ushered inside to take their seats. James Bignon & the Deliverance Mass Choir opened the night, giving an electrifying performance that sent chills through me. I could have listened to them all night but then I would have missed out on the other greats of the evening. After their performance, Jeff Hoffman, CEO of uBid.com and the presenting sponsor for the event, welcomed everyone. Next, Allan Baitcher presided over a live auction that included a signed Styx guitar, Sundance Resort & Film Festival tickets, a Babe Ruth-autographed baseball and several other items.
Robert Redford was seated in the main room with the rest of the guests, some of the performers, his family and Annie Aft, JRI executive director. From my balcony, I could clearly see their table, and I caught a glimpse into a special and personal moment for James Redford as his family gathered to support his charity and, as we were about to learn, to celebrate the very fact of his life.
Master of Ceremonies Dana Delany gave special thanks to all of the sponsors and chatted about how she had met James when he cast her in a movie a few years ago. She then introduced Robert Redford.
This handsome, gracious and unassuming person is known to many for his philanthropic endeavors, the Sundance Film Festival, movies such as Barefoot in the Park, The Great Gatsby, The Way We Were, Butch Cassidy and the Sundance Kid and much more. To hear Robert Redford's distinctive and smooth voice as he spoke at the podium was surreal on a couple of levels. First, I have to admit to feeling a little awe-struck at being in such close proximity to a Hollywood powerhouse. Second, hearing the love and respect that this father has for his son was inspiring beyond words. He told a story about how his son, James, had become very ill and in need of an organ transplant some 16 years earlier. Redford chose his words slowly and reverently, as this was not a rehearsed speech, but one from the heart and one that must have been somewhat painful to make.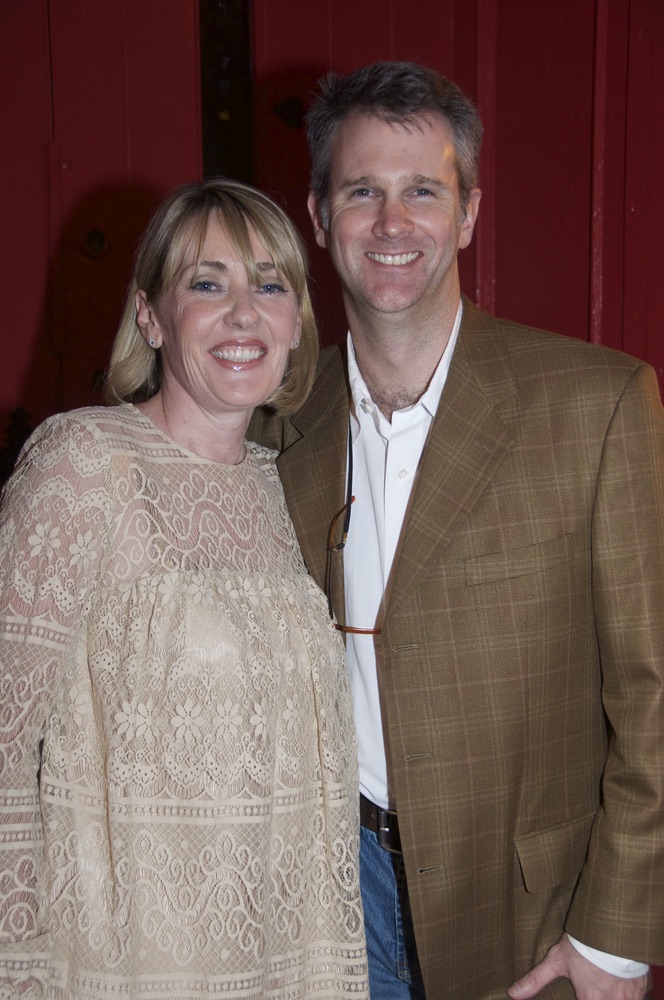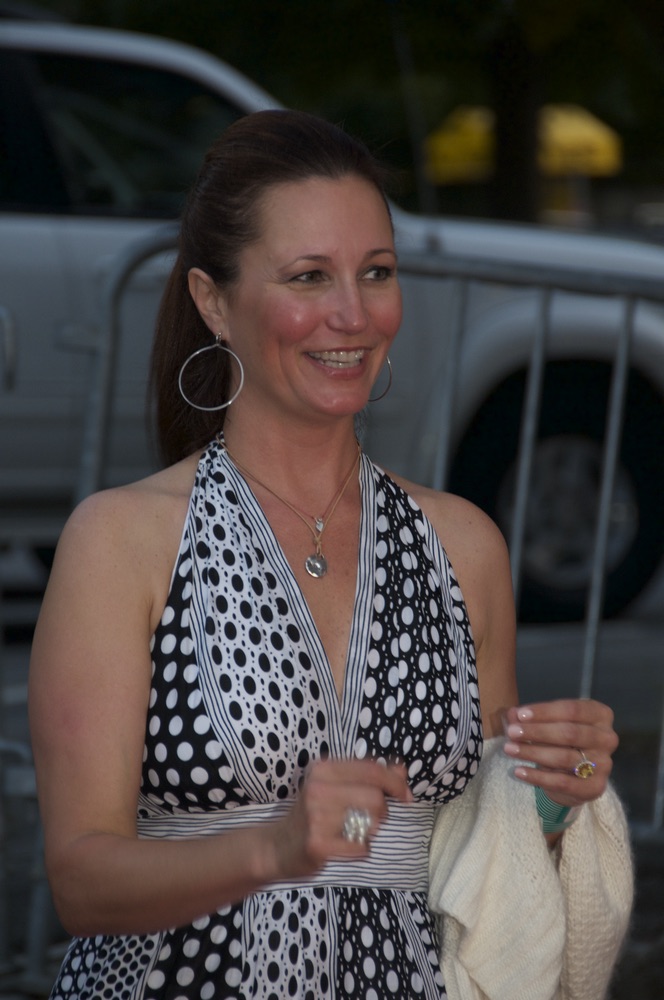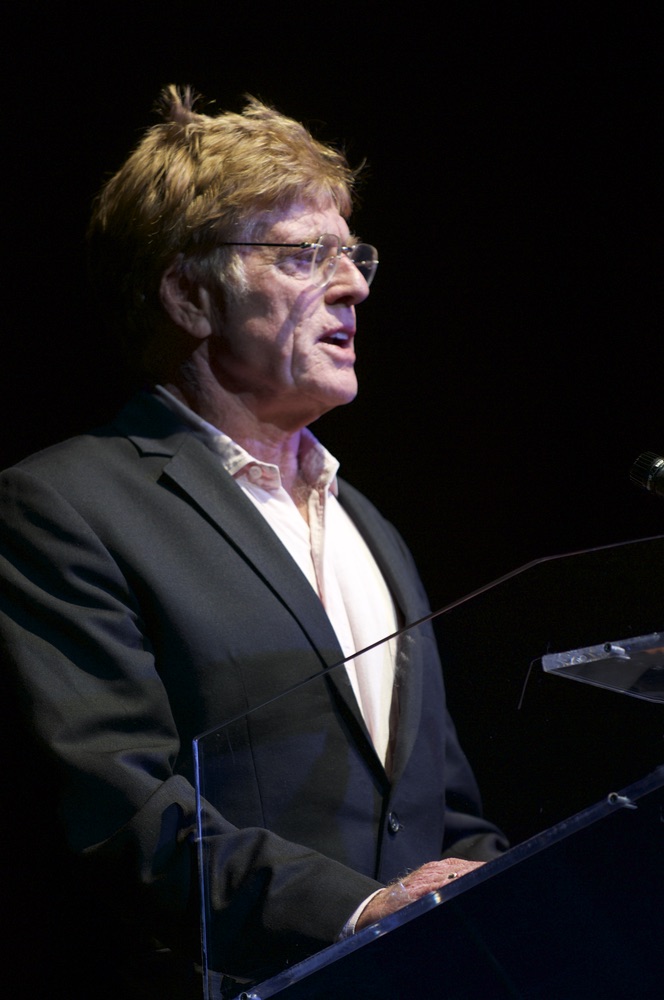 He said, "Educating people and raising awareness to become an organ donor is so important because it truly is giving the gift of life." His most heartwarming comment was about how he could never begin to know the courage it must have taken his son to get through that time in his life when he did not know whether he would live or die. He spoke of how, 16 years earlier, James received a liver transplant that failed, and six months later, underwent another one, which was a success. Redford told the audience that, when good fortune comes your way, you need to give back. He added that Atlanta has a tradition and pride, as well as a generous spirit. He thanked all of the musicians, the Georgia Transplant Foundation, Dana Delany, and the goodness of people in general. And then his voice lit up as he introduced James. James Redford took the podium, and at that moment, there was enlightenment for most of us in the audience that organ donation is something to seriously consider. I knew then, being involved in this fundraiser was so much more important than donning a nice dress and being part of the celebrity scene.
James is the physical embodiment of humility and gratitude. He is serious about his foundation's mission and its mandate to raise awareness about organ and tissue donation. "Most people avoid this topic," he said, "as they don't want to admit they will die, similar to how many perceive life insurance." He recounted how, when he was in his twenties, he learned that he would need a liver transplant and said that he was amazed by the power of human generosity. It was a touching speech and one that made you stop and think that organ and tissue donation is truly a selfless act and a gift to another family when your own life is over.
James' speech was followed by more heartwarming stories. One such story was that of Sebastian, Gerri Osman's16-year-old son. He had shared with his mother about his experience with the Redford AnimAction Project, a grassroots partnership with schools where students learn about organ donation and help raise awareness by creating their own animated public service announcements. Gerri noted how Sebastian spoke of the importance for organ donation, but admitted that at the time she did not give it much thought. How was she to know, that a few weeks later, a car accident would take his life? She vividly recalled Sebastian's passionate discussions and, in honor of his wishes, donated his organs.
After Gerri, a small girl, Lexi, appeared on stage. A short while back, she had successfully undergone a heart transplant and looked to be in picture-perfect health and full of zest for life. She was thrilled to receive a guitar that was personally presented by James – and even more excited to see that it had been specially autographed for her by Miley Cyrus—or is it Hannah Montana? I always get the two confused.
It was at this point in the evening that the audience was treated to what very few have the good fortune of seeing and hearing: songwriters performing their own works. Songwriters have a magic about them and do what most of us cannot do; they pen songs that touch us and then, hopefully, allow well-known entertainers to perform them, turning them into hits. To hear the actual authors performing their own songs is very different from hearing the perfectly staged and crafted versions. Now, to say I am biased toward Greg Barnhill is an understatement, as I am a big fan of his. But I will honestly tell you that in the 14 years I have seen him perform, I have never seen him give a more stellar and passionate performance. He was bold, engaging and mesmerizing. He belted it out of the park. "House of Love," "Hotel Del Coronado" and "Walkaway Joe" were the songs he chose for the evening. He is gifted with talent and a generous, kind spirit as well. He is the real deal.
Bo Bice was amazing. He has a natural charisma and confidence on stage that doesn't come from being famous, but from… well, being really, really good.
Alexa Wilkinson is a relative newcomer at twenty-five. She met actress Katherine Heigl who in turn introduced her to Josh Kelley, to whom Heigl is now married. Kelley helped Wilkinson to soar from girl-next-door to a touring national recording artist.
Then there was Rivers Rutherford. He rocked the house with soul that you just don't hear that often. He was The American Society of Composers, Authors and Publishers' (ASCAP) Songwriter of the Year in 2006, as well as an Academy of Country Music (ACM) and Country Music Association (CMA) Song of the Year nominee. He and Greg performed a few duets that made us feel as if we were in the midst of greatness.
Deana Carter was one of the last performers of the evening – she did not disappoint either.
At the end of the evening, I left with a feeling of great appreciation for so many things. Life. Good people doing good things. I felt privileged to have witnessed such an intimate evening that felt more like a family gathering than a fundraising event. There was a lot of talent, many well-wishers and good intentions, and mostly, there was a lot of love!
— V —
ARTICLE CATEGORIES