The Rich History of Dry Vermouth
By Anthea Gerrie
Blame it on Bond, James Bond—the craze for vermouth, that is. The appetite-stimulating beverage predates cocktails by three millennia yet has taken over the world big-time in the twenty-first century.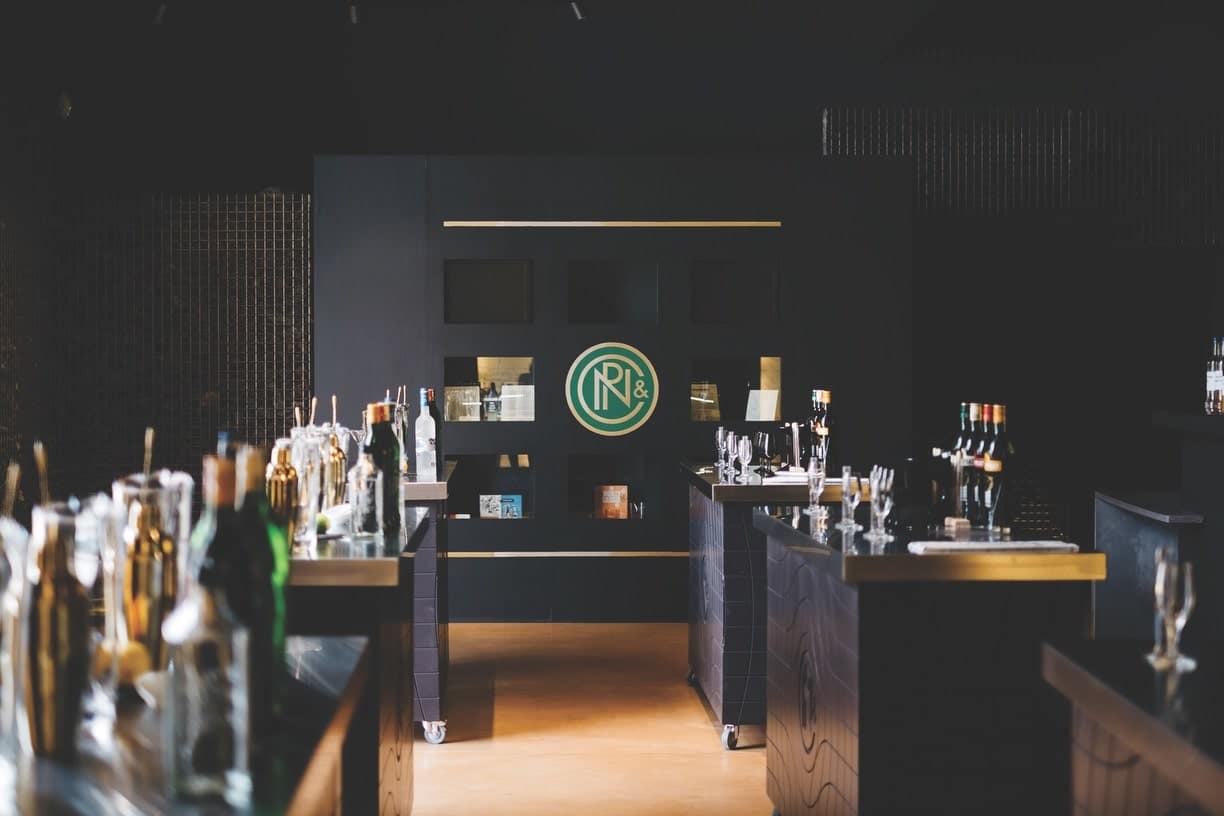 Astonishingly, this heady mix of aromatic wine fortified with herbs and spices, without which the majority of the world's favorite cocktails would not exist, dates back three thousand years, when the Chinese of the Shang dynasty started brewing it as a medicinal drink. The Hungarians took up the practice in the fifteenth century. Still, we can thank the Italians and French for introducing the pleasure principle and the world's great mixologists for creating the martinis, negronis, and Manhattans to which vermouth is essential.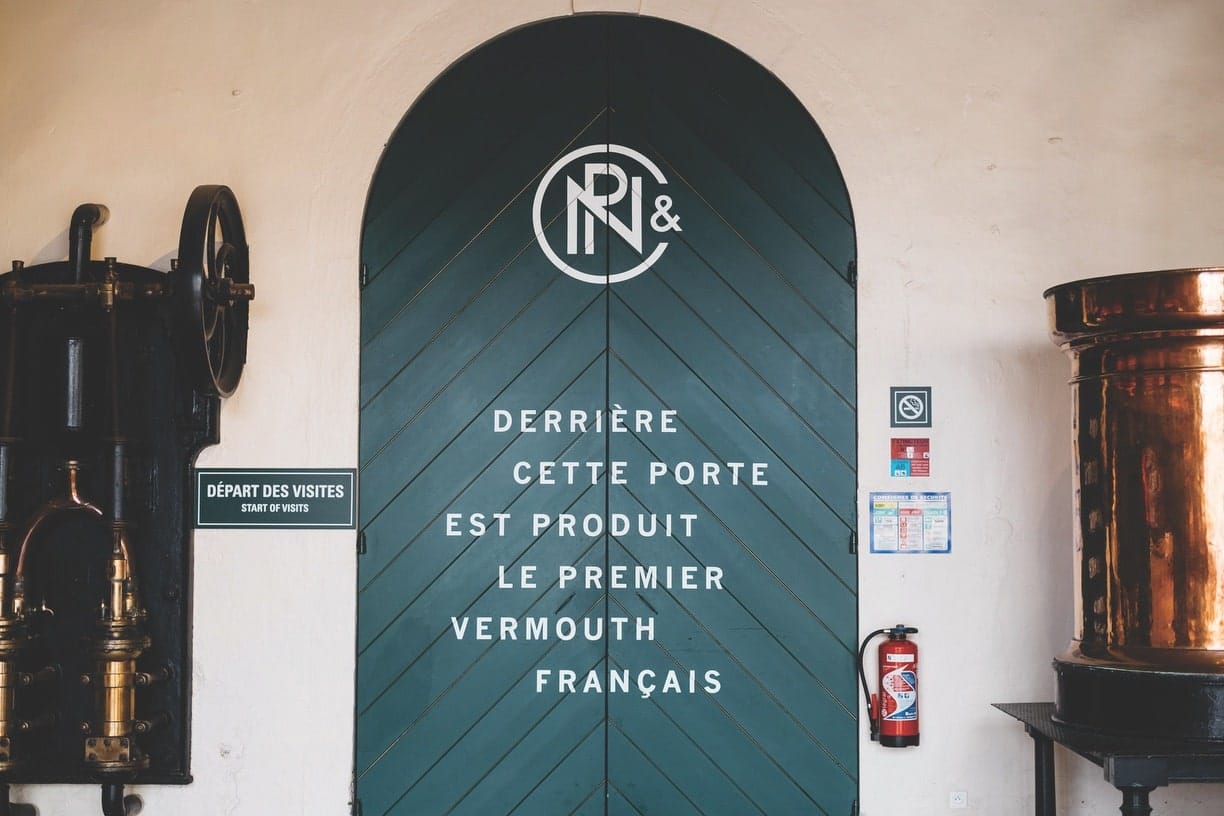 Bond was not the only famous aficionado of the dry martini. Ernest Hemingway and Humphrey Bogart were practically brand ambassadors for the iconic cocktail in its 1950s heyday. The late Queen Elizabeth was such a fan of pale vermouth that she gave Noilly Prat, who invented the dry white in 1813, a royal warrant to produce it for her in 1959.
Of course, Bond operated on Her Majesty's Secret Service, so as a Brit, I felt compelled to visit the tiny Mediterranean fishing village of Marseillan, home to Noilly Prat since 1859, to learn the secret of a perfect martini. Bond ordered his shaken, not stirred; but either way, as I'm told in the distillery's delightfully retro cocktail workshop, the essentials are to thoroughly chill the glass and shaker before mixing and to add enough Extra Dry to the spirits to get some flavor into the drink—in the distillery they use vermouth and gin or vodka in equal measure.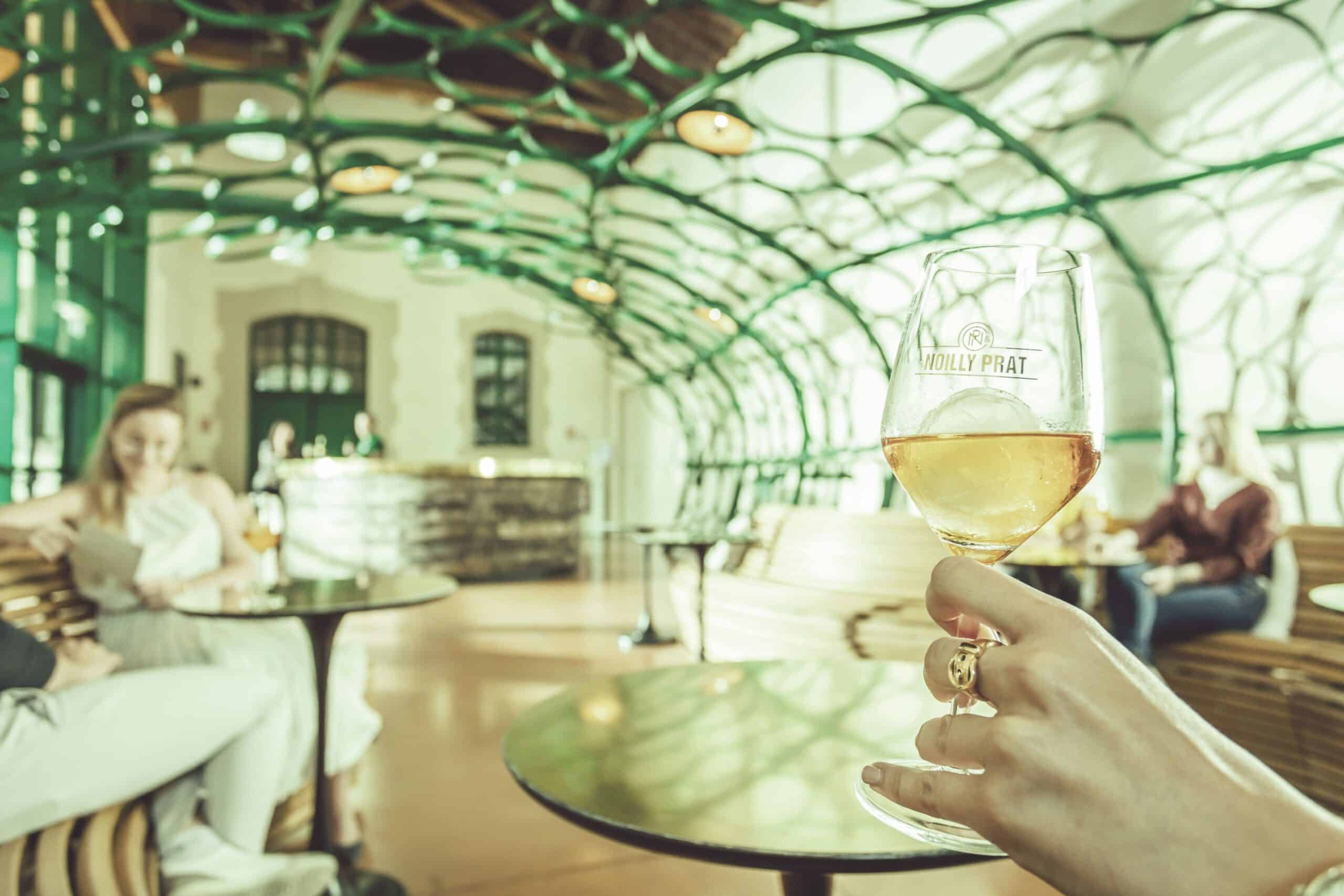 How much vermouth makes a martini has been the subject of hot debate since 1922 when the recipe called for one part of white vermouth to two of gin or vodka. Over the past century, that's dropped to as low as one to eight, with wits like Winston Churchill even suggesting it's enough to just show the vermouth bottle to the martini without putting any in. What a waste of an aromatic opportunity!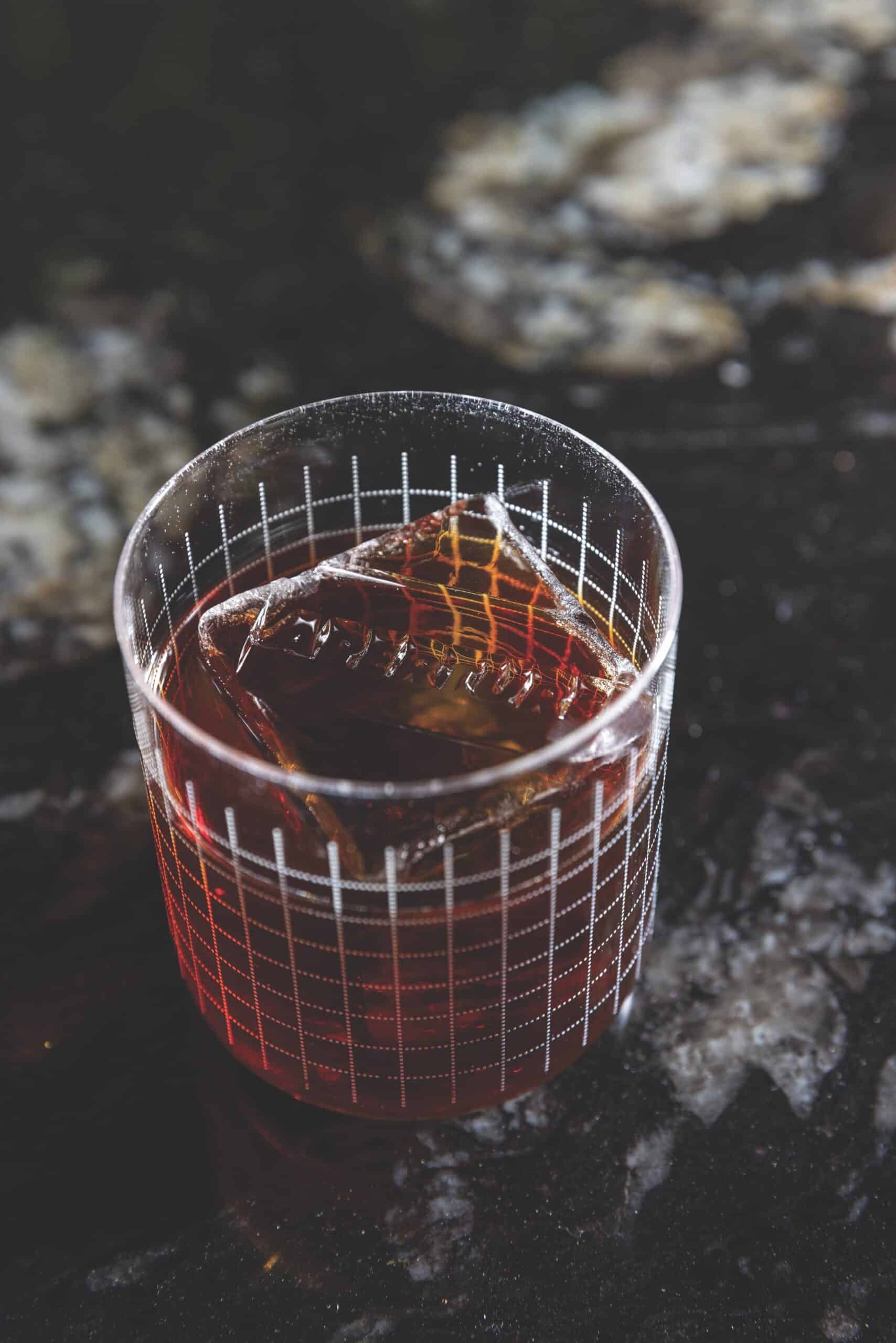 This particular fan loves to drink it neat, as they do in Spain, where vermouth is a daily habit—almost a religion—enjoyed by the tumbler before every main meal, often straight from the barrel. At Noilly, I enjoy a golden glass of Original Dry poured over rocks with a twist of lemon peel and recall how my cousin used to serve a half and half—half white and half red vermouth—as a bittersweet aperitif before dinner when I visited him in California. After not seeing it for decades, I'm reconnected with this somewhat-forgotten mid-century cocktail in its town of origin, where it's known as a Marseillanaise. At La Table d'Emilie, the local fine dining restaurant, they consider the spirits an intrusion—"we don't even show the gin bottle to the cocktail," jokes our bartender in a sardonic poke at Churchill.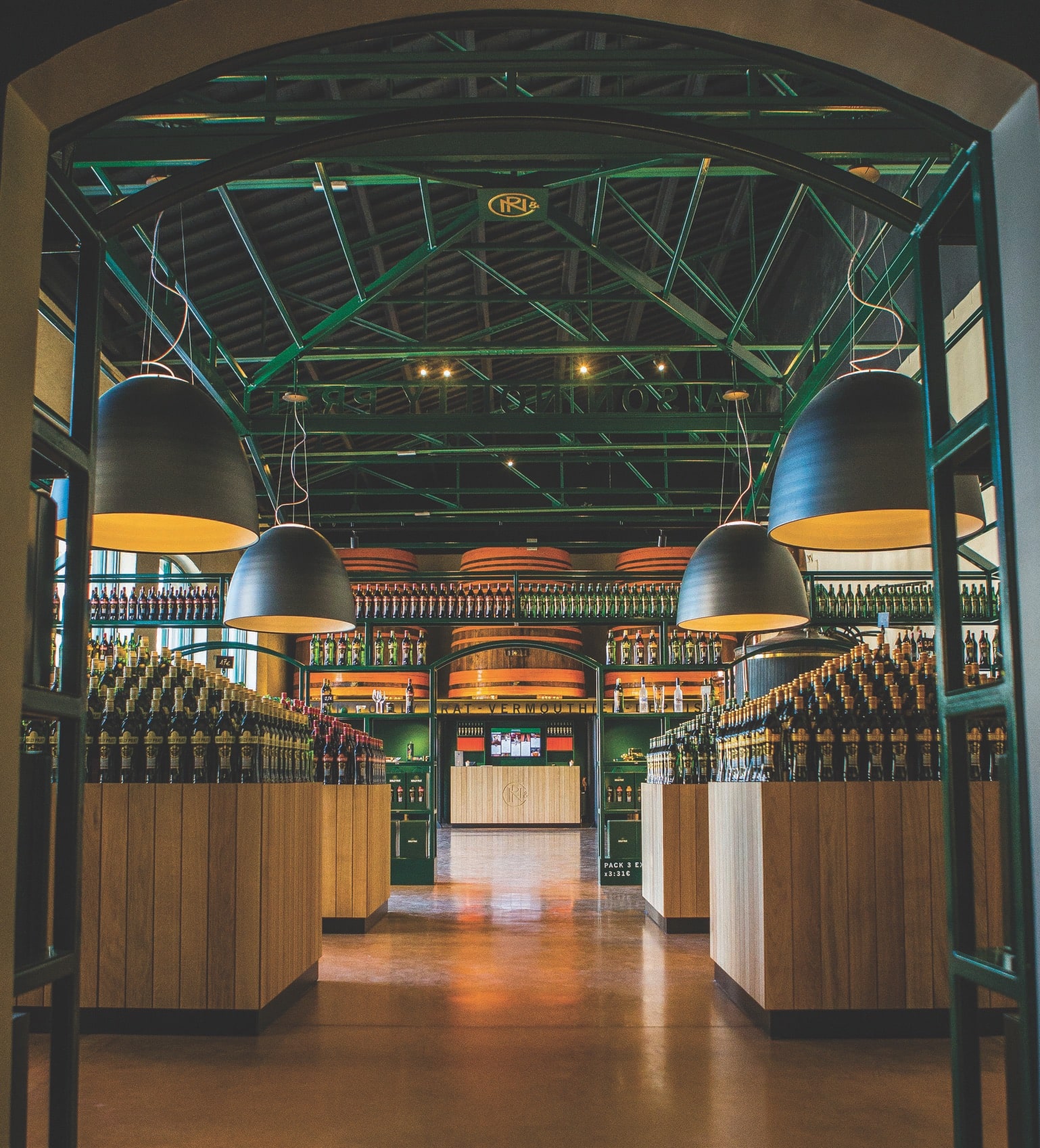 In nearby Montpellier, France's cocktail capital second only to Paris, I learn the shocking truth—they don't drink vermouth neat in the rest of France. The bottle of Noilly in every refrigerator is valued more for cooking—deglazing the pan after sautéing a nice piece of fish, for example—and as a mixer. Cocktail creators in many of the city's best bars often reach for Italian vermouth when they want some red for a mixed drink—many are made with rich Barolo or Chianti rather than the more workaday varietals favored by the French—and Lana Labermeier, an American living in Montpellier, is making a name for herself by creating a drier version of red vermouth based on kumquat, bay and fig leaves, and sarriette, the savory herb prevalent in the South of France.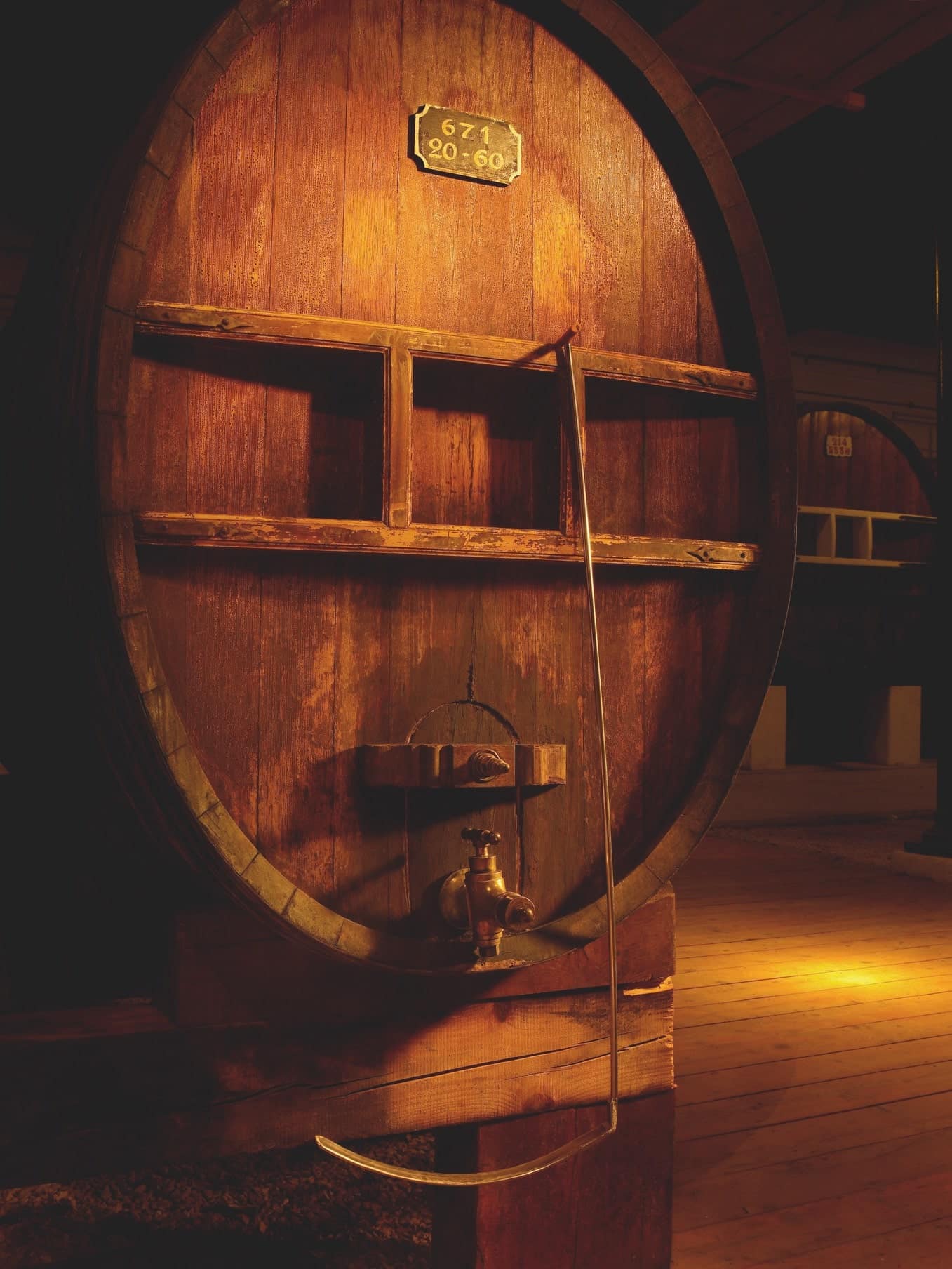 Traditional sweet red is driving the boom in vermouth now, thanks to the negroni having overtaken the martini and old fashioned as the world's favorite cocktail—it's fully one part red vermouth to one each of gin and Campari. Although Noilly was most famous for its white vermouths back in the day, it's their red, perfumed with camomile, bitter orange, coriander, saffron, and lavender, which has fueled sales in the US, their second-largest world market. Meanwhile, the French prefer the vanilla-scented amber with its aftertaste of roses, sweet orange, and cardamom, which is the company's newest expression.
A martini, Mr. Bond, or a negroni to bring you up to date?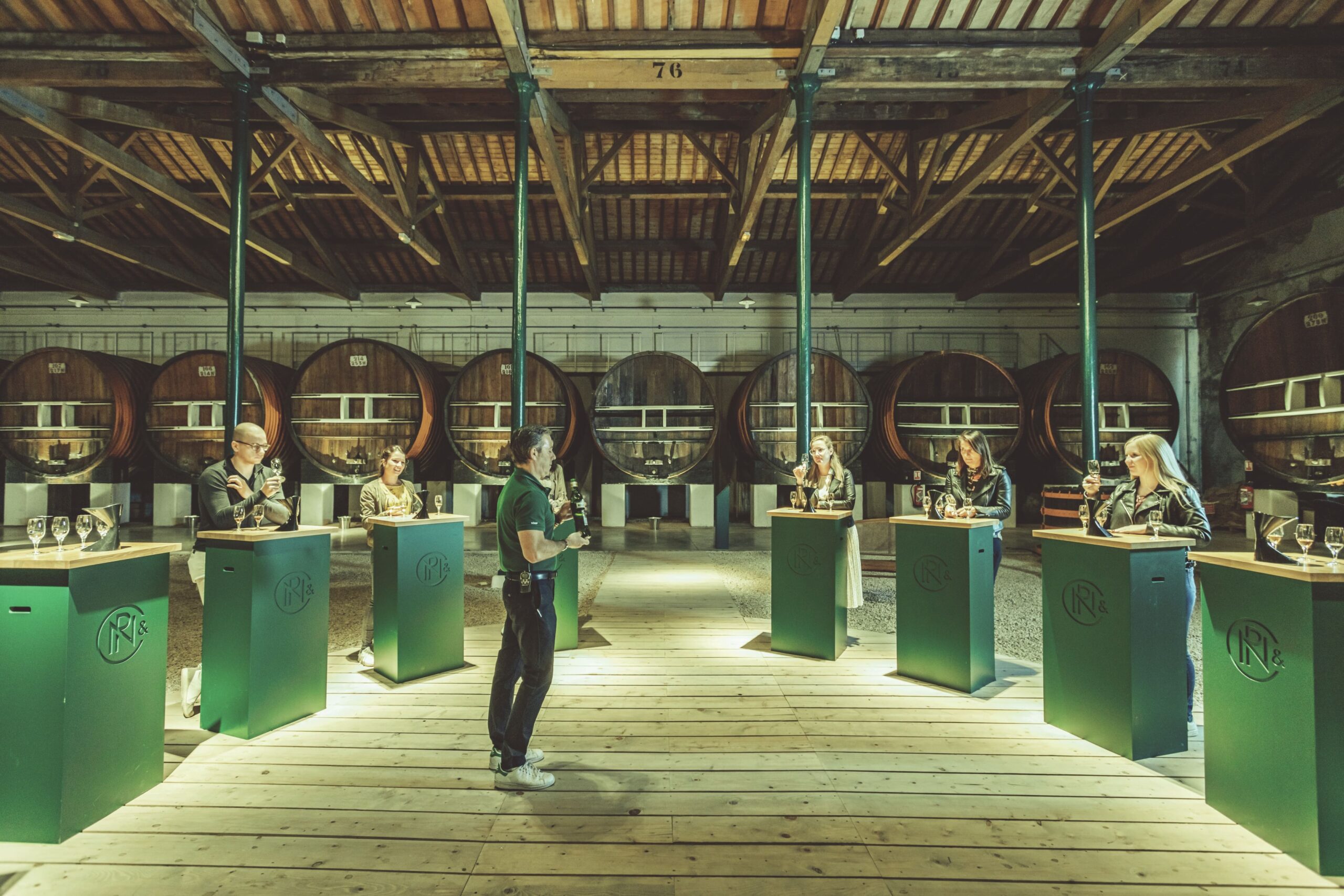 While Noilly, Cinzano, and newer artisanal brands continue to go from strength to strength, what you get served in your local bar may well not be branded at all—Brits at famous bars like London's Connaught have long been making their own vermouth, and some American mixologists are following suit. However, whether their products are as good as the branded varieties is up for debate. Julien Escot of Aperture in Montpellier, recently voted one of the world's ten best new bars by the Tales of the Cocktail Foundation in New Orleans, doesn't even try—like Paul Perie of the city's hippest watering hole, Le Quatrième Tiers, Escot feels it's impossible to better the tried-and-tested formula of the legendary distillery down the road. The procedure reads: "Take picpoul and clairette grapes, add alcohol, leave to ferment in oak sherry or whisky casks in the salty sunshine for a year, then add up to thirty different herbs and spices gathered from all over the world and a generous slug of 'mistelle'"—the magic ingredient made of sweet white muscatel grapes fortified with alcohol—"Rest in vast century-old vats for several more months, bottle, and send out to the waiting world."
A martini, Mr. Bond, or a negroni to bring you up to date?
— V —
---
To learn more about these craft vermouth distilleries or to plan a visit, visit NoillyPrat.com and Cinzano.com.
Anthea Gerrie is based in the UK but travels the world in search of stories. Her special interests are architecture and design, culture, food, and drink, as well as the best places to visit in the world's great playgrounds. She is a regular contributor to the Daily Mail, the Independent, and Blueprint.
ARTICLE CATEGORIES