By Tori Phelps
One company is reinventing modern skin care by bringing it back to its roots.
"Your products aren't 'pretend natural.'" The casual comment, from an early fan of her company, has stayed with Rebecca Swanson Gournay for nearly a decade. Someone gets it, Gournay marveled. Suddenly, she was sure others would too.
That observation about Seed, the plant-based skin care and body care company Gournay founded in 2009, resonated so deeply because it not only summarized Seed's ethos but also pointed to the reason she gambled everything to launch the brand in the first place. At the time, Gournay and her husband, Benjamin, were trying to start a family and, wanting to stack the odds in her favor, she decided to clean up the products she used. But in searching for body care products that were both natural and effective, she found—nothing. Many looked good on the surface, but closer inspection revealed petroleum-based ingredients, artificial fragrances, and other additives that were far from green.
Frustration turned into a flicker of an idea: a company focused exclusively on clean skin care products that were safe for everyone and that actually worked.
If anyone could make it happen, Gournay could. The Minnesota-raised Boston transplant had spent an impressive career working with some of the biggest names in consumer goods, including a decade at the world's largest personal care product company. She'd been toying with a nebulous vision of entrepreneurship combined with her passion for consumer goods, but the exact products didn't come into focus until her fruitless search for plant-based skin care.
From the beginning, Gournay and her husband, who cofounded the company and continues to keep a hand in while also running an e-commerce consulting business, saw their audience in the mirror. Unlike what was available at the time, Seed wasn't aimed at a quirky few, nor was it intended to be a bargain-basement line that misled people into thinking they could buy eco-products for pennies. Seed was created for the increasingly mainstream market who cared about ingredients and were willing to spend a bit more for the good stuff.
In Seed's case, that good stuff starts with the main ingredients: seed oils, from which the company took its name. Those oils, along with every other ingredient (like green tea extract or aloe leaf juice), are listed on the products as well as on Seed's website. The transparency is intentional. Gournay encourages consumers to read skin care labels—including her line's—the same way they would food labels, with an eye toward real, clean ingredients. Specifically, she cautions, keep an eye out for brands that tack on a couple of natural ingredients to a mostly petroleum-based formula.
Frustration turned into a flicker of an idea: a company focused exclusively on clean skin care products that were safe for everyone and that actually worked.
Gournay is determined that her customers will never have to question the purity of her products, which have expanded to include everything from facial cleansers to body creams to bath bombs. And she's exceptionally proud that Seed has built a top-notch reputation among both customers and watchdog organizations such as the Environmental Working Group. Though built on stellar ingredients, the company's reputation is bolstered by its founder's trademark honesty. If you want to know which of her products is her favorite ("I use the extra moisturizing face cream the most") or whether she's ever encountered a bias against female business owners ("I once screamed in the car on the way home from a meeting"), she'll tell you.
She's even frank about the reason Seed isn't organic: money. Not Seed's bottom line, but rather its customers'. Gournay, who buys organic produce and believes in its value, says going completely organic would raise product prices beyond what many people could afford. And that would be counter to Seed's mission of moving consumers away from potentially harmful ingredients and toward clean, plant-based ingredients. "We want to motivate as many people as we can to buy a better product," she says, adding that Seed does use some organics. "We don't want anyone to stick with a not-so-great product because they couldn't afford an all-organic price."
Better products, to Gournay, are synonymous with plant-based. It's a term that means much more than the unregulated "natural." Specifically, it means that Seed's ingredients were planted, harvested, and distilled into a formula where each serves a distinct purpose.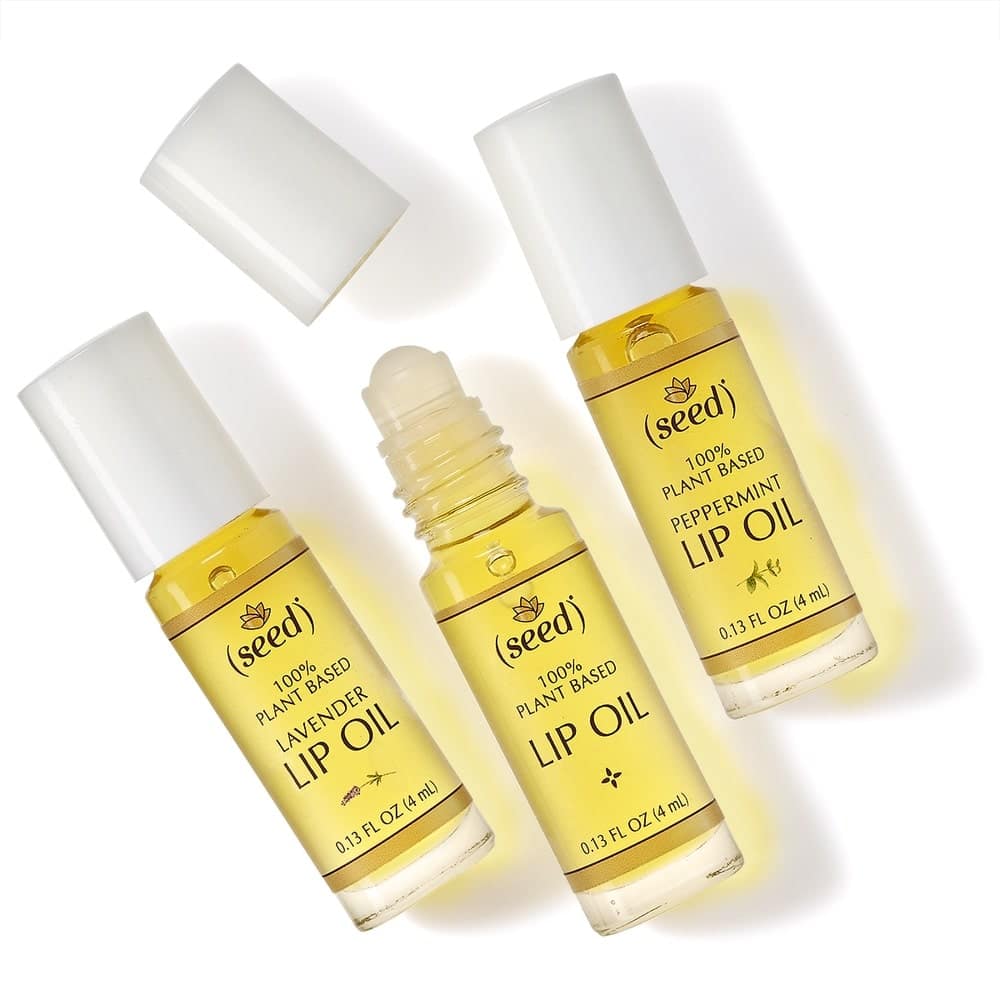 This no-fluff, all-real-stuff goes back to the formulation, which is done by a PhD chemist who has been with Seed from the beginning. Gournay says Seed's strategy of developing everything internally—a rarity in the skin care world—and its "not too big, not too small" Goldilocks size provide distinct advantages over both bigger and smaller peers. Whereas larger companies may struggle to retain control over external manufacturing quality, smaller firms often can't put the same rigor into product testing that Seed does.
Positioning plant-based ingredients as safe isn't exactly a hard sell. Where Seed has made progress in the "green skin care" industry is in bringing products to market that work as well as, or even better than, synthetics—a historically difficult task. Gournay doesn't understand why, though, contending that Mother Nature has always provided greater compatibility. "When you think about it," she says, "it just makes sense. Your body is better able to absorb a natural ingredient."
Fragrance selection is the one category where plant-based ingredients can't compete. While non-natural companies retail pumpkin spice lip balms and cupcake-scented lotions, Gournay refuses to compromise when it comes to artificial fragrances. They're the number one skin care irritant, she reports, and, as one of the millions of people affected, she understands firsthand the value of using only essential oil fragrances in Seed products. Unfortunately, a cupcake essential oil doesn't exist, but Seed does offer dozens of options—like lavender, lemon, and peppermint—to please scent lovers.
Specifically, it means that Seed's ingredients were planted, harvested, and distilled into a formula where each serves a distinct purpose.
Those essential oils are crucial to Seed's Beneficial Blends Body Care line, which was created to either boost or alleviate everyday issues from concentration to stress. But can essential oils really do that? Probably, Gournay says. She confirms that some have definitive scientific backing. Lavender has been studied clinically, and it does, indeed, produce a calming effect; lemongrass, too, has been proven to repel mosquitoes naturally. With characteristic frankness, she admits that others don't have medicinal bona fides, mainly because very little money is funneled into studying essential oils. No one can "own" them any more than one could own a fruit or vegetable, so few companies are willing to foot the astronomical bill for clinical studies without profits on the horizon. Still, Gournay doesn't dismiss the fact that essential oils have been used for thousands of years. "Look at chicken soup," she says of the classic remedy. "Science has finally proven what we've known all along: it's good for a cold."
The company's back-to-basics approach also extends to its online sales model, where her team demonstrates the kind of customer care that's rarely seen these days. Tucked inside each package is a handwritten note to the recipient, and the company even remembers customer preferences so they can be alerted when new offerings are added. These kinds of details take time and effort, Gournay acknowledges, but she can't imagine running her business any other way.
Creating genuine relationships, whether with her customers or the mostly female Seed team she credits with making her vision a reality, is by far the best part about her job, she says. Through those relationships, she's come to understand that, far from being frivolous, body care impacts the way people look and feel daily. "I get emails from customers saying that Seed has made something better in their life—they feel better or have more confidence," Gournay says. "That makes me feel like we're doing something important."
— V —
---
Tori Phelps has been a writer and editor for nearly twenty years. A publishing industry veteran and longtime VIE collaborator, Phelps lives with three kids, two cats, and one husband in Charleston, South Carolina.
ARTICLE CATEGORIES