By Tori Phelps  |  
Photography by Jayophoto.com
The Golden Globe Awards ceremony is known for high style, high-voltage celebrities and, occasionally, lowbrow humor. But lately it's also known as the kickoff event in the annual Green Carpet Challenge, a project initiated by Livia Firth, wife of actor Colin Firth, to raise awareness of sustainable fashion. VIE was fortunate to witness this initiative firsthand during January's Golden Globes.
VIE Goes Hollywood
It started with a surprising message: VIE was selected as a sponsor of the GBK Celebrity Gift Lounge at the 69th Annual Golden Globe Awards, a coveted opportunity that would introduce the magazine to movers and shakers on the West Coast. It was a thrilling and slightly frightening prospect. Should we actually do it? We considered it for, oh, a millisecond. Yep, count us in.
If "gift lounge" doesn't sound familiar, "swag bag" probably does. The gift lounge is where the swag is offered, and the first thing we learned as a sponsor is that the loot isn't restricted to what can actually fit in a bag. Trips to Fiji, couture gowns, one-of-a-kind jewelry, and gourmet chocolates were just some of the treats up for grabs. VIE showcased the magazine, a "me + vie—read responsibly" T-shirt and a VIE by BareSkin® microfiber athletic towel. Not exactly a tropical vacation, but the celebrity attendees seemed to enjoy the offerings, and we achieved our goal of presenting VIE and the Emerald Coast to a much wider audience.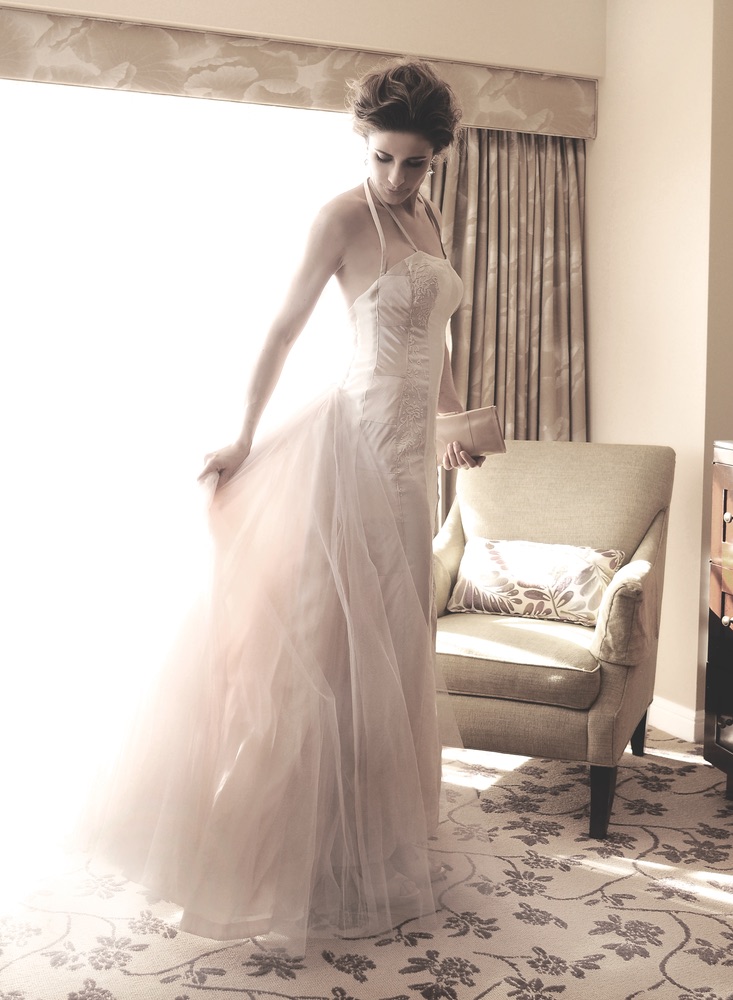 One of those in that audience was Jason Olive. He's probably best known as an actor in Tyler Perry's For Better or Worse, but this Renaissance man is also a playwright, photographer, model, and business owner. As he flipped through VIE, commenting on the quality, he talked to us about his friend, Livia Firth, and her Green Carpet Challenge. Our immediate thought: VIE and Livia are a match made in heaven (or at least in Hollywood).
Going Green on the Red Carpet
Fashion always plays a major role at awards shows, with attendees investing days or weeks creating ensembles that will land them on the "best dressed" list. Livia Firth, creative director of Eco Age Ltd., is much more interested in cultivating a "sustainably dressed" list. Firth and British journalist Lucy Siegle launched the Green Carpet Challenge in December 2009, and Firth led by example, wearing only sustainable fashion to that season's awards shows, including the Golden Globes, where her husband, Colin, was nominated for his role in A Single Man.
The Green Carpet Challenge (GCC), sponsored this year by American Express, has gained enormous momentum thanks to Firth's infectious commitment to glamour with a conscience. She has enticed eleven superstar design houses to participate in the 2012 GCC: Giorgio Armani, Chanel, Alberta Ferretti, Tom Ford, Gucci, Yves Saint Laurent, Stella McCartney, Paul Smith, Valentino, Roger Vivier, and Ermenegildo Zegna. "Over the last three years, the Green Carpet Challenge has become an all-consuming passion of mine," Firth says. "This part of the fashion landscape is so exciting because it's genuinely revolutionary and relentlessly positive. It is absolutely the right time to take the challenge up a gear, so we are working with our favorite world-class designers and actors as GCC ambassadors."
Firth wore the first gown in the 2012 GCC lineup, an Armani strapless column dress with a geometrically pleated train, to the Golden Globe Awards on January 15. The legendary designer credits Firth with providing a new source of inspiration. "Livia's enthusiasm and dedication to this cause have been very inspiring for me," Armani says. "Awareness for the environment is a topic that's very important for us all: we cannot avoid it."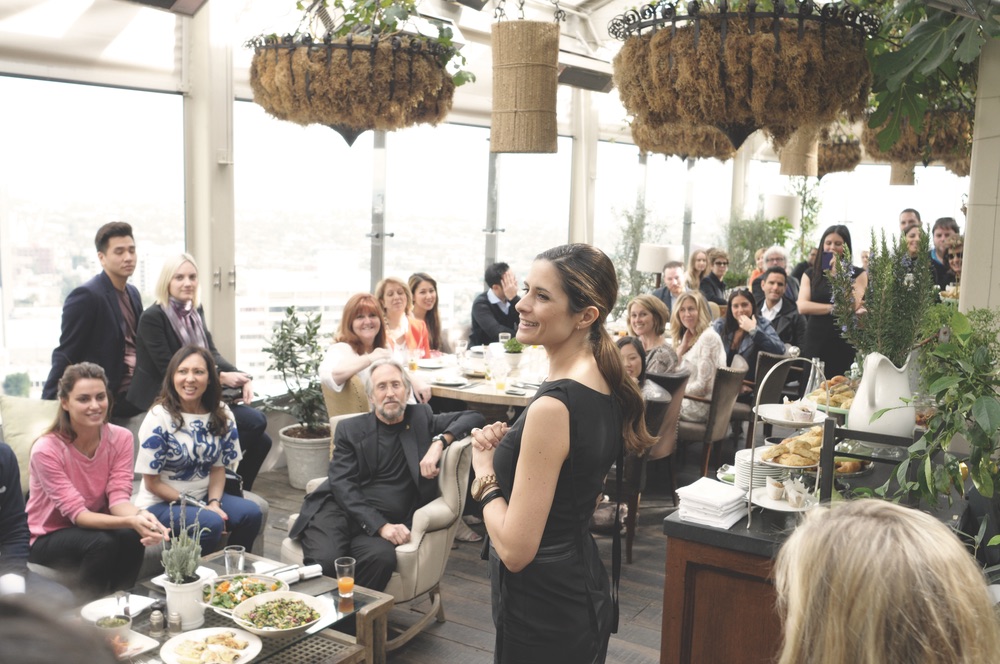 Italian-born Firth finds undeniable pleasure in the fact that this initial outing was all about Italy, from the designer to the wearer to the dress's origins. "The super silky, sophisticated dress was actually made from fibers scavenged from the recycling of householders in Northern Italy," she shares.
The fact that plastic water bottles can be reborn as haute couture is a tidbit Firth drops easily into exchanges, making listeners want to know more. It's no wonder she's been so successful in rallying others to her cause.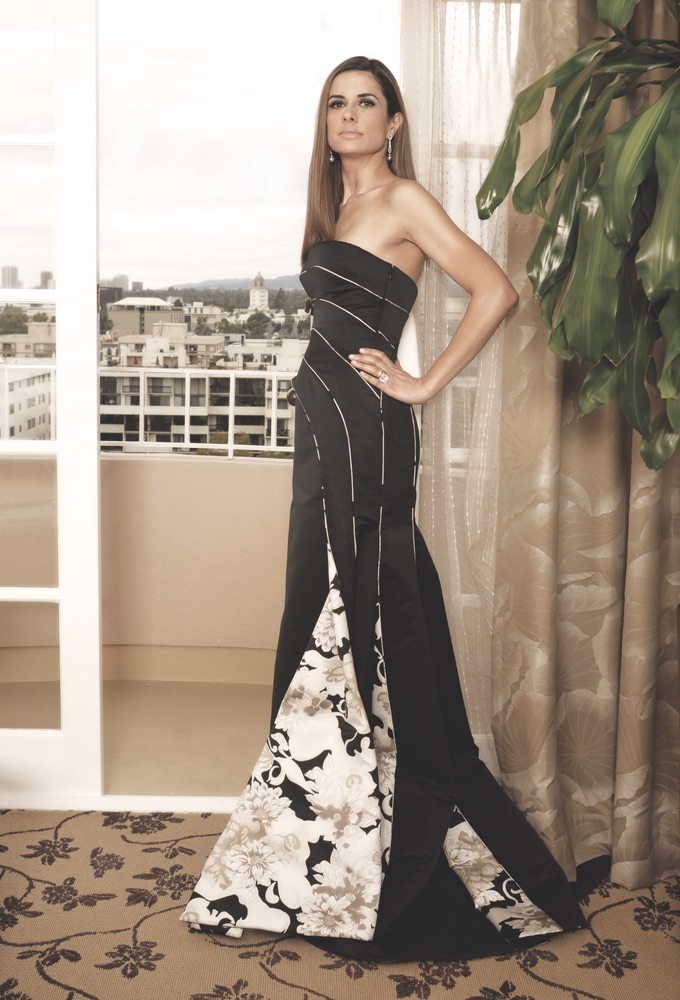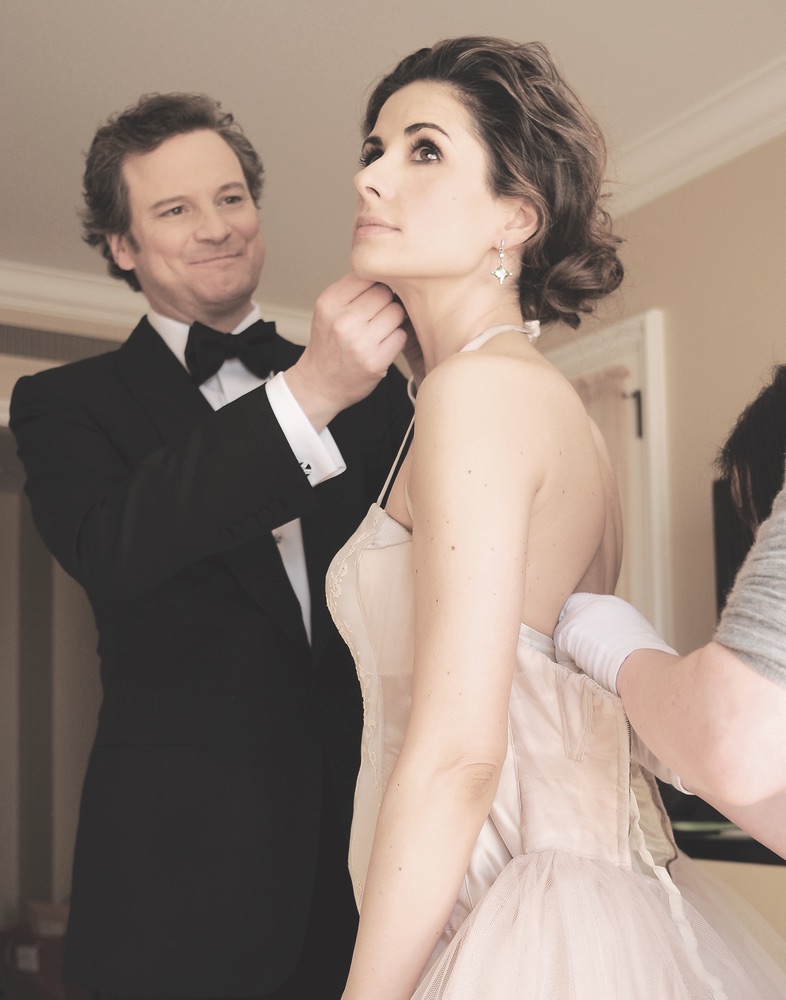 Everything Old Is New Again
Firth isn't new to the world of activism. Honored with philanthropy and human rights awards for long-standing commitments to international causes, she decided to use her unique access to designers and Tinseltown stars to generate awareness of the impact—and beauty—of sustainable fashion.
The first task is explaining what "sustainable fashion" really is—or rather what it's not. More of an attitude than a definition, there's no one way to describe it. There are, however, five main criteria on which most subscribers can agree. Like Armani's contribution, sustainable fashion usually involves recycled materials. Other principles include using locally made products that reduce transportation-related fuel consumption; products that are built to last through more than one owner; products that use organic materials free from pesticides, chemical treatments, and harmful dyes; and products made by fairly compensated workers who enjoy safe, healthy workplaces.
All the original GCC pieces conform to specific environmental and social standards. The point, however, isn't necessarily to nitpick whether a piece of clothing fits all of those benchmarks. Firth's mission, with the help of her designer friends, is to inspire everyone to think about the fashion choices they make and how changing something as simple as what you put into your closet can make a world of difference to, well, the world. "Fashion is a brilliant communicator," Firth says. "The fashion we communicate through the GCC promotes social justice, environmental integrity, and the very best in design."
Now that's a fashion statement we can all get behind.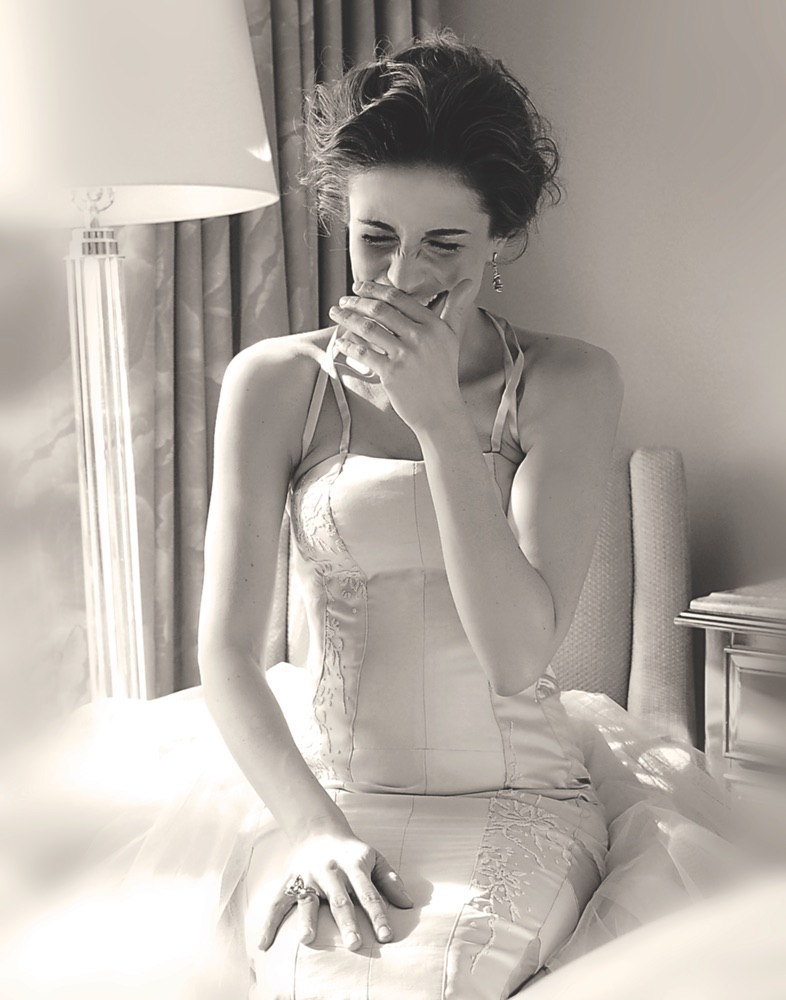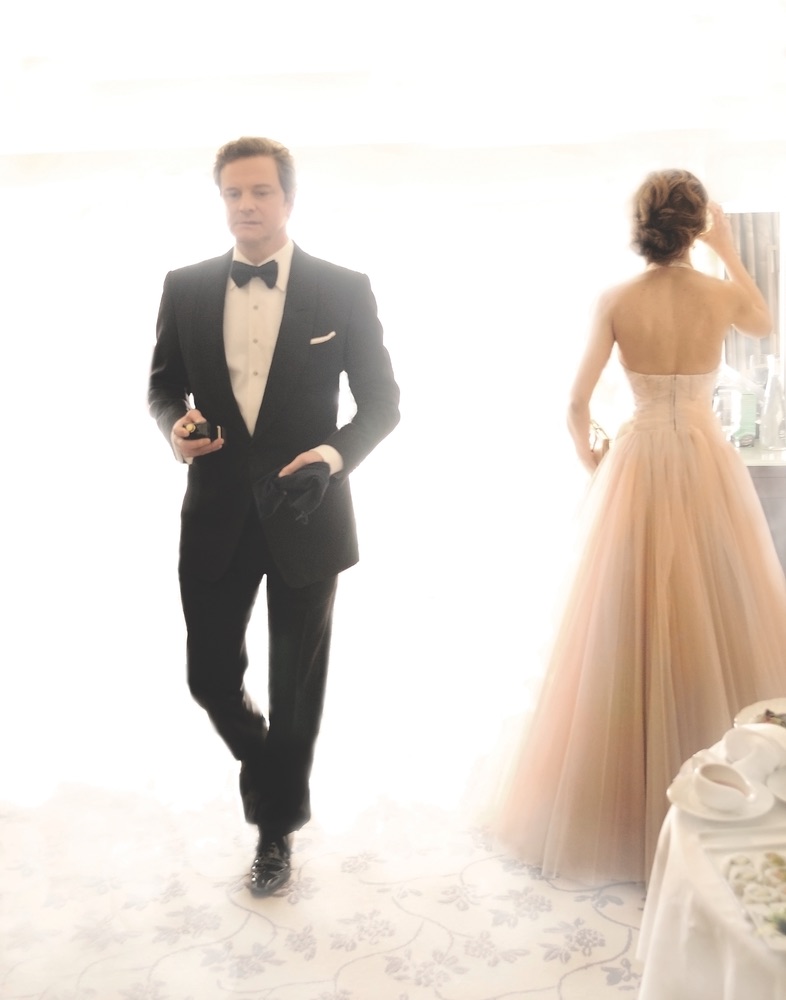 — V —
ARTICLE CATEGORIES