By Jordan Staggs | Photography courtesy of Saltwater Supper Club
No matter how much a couple, family, or group of friends loves going out for dinner, the experience can sometimes get stale. We fall into a rut, going to the same restaurants and ordering the same menu items. Even though they're delicious and we love the staff who have come to treat us like family, it's occasionally good to break out of our routine and try something new. That's where Caroline Boone comes in.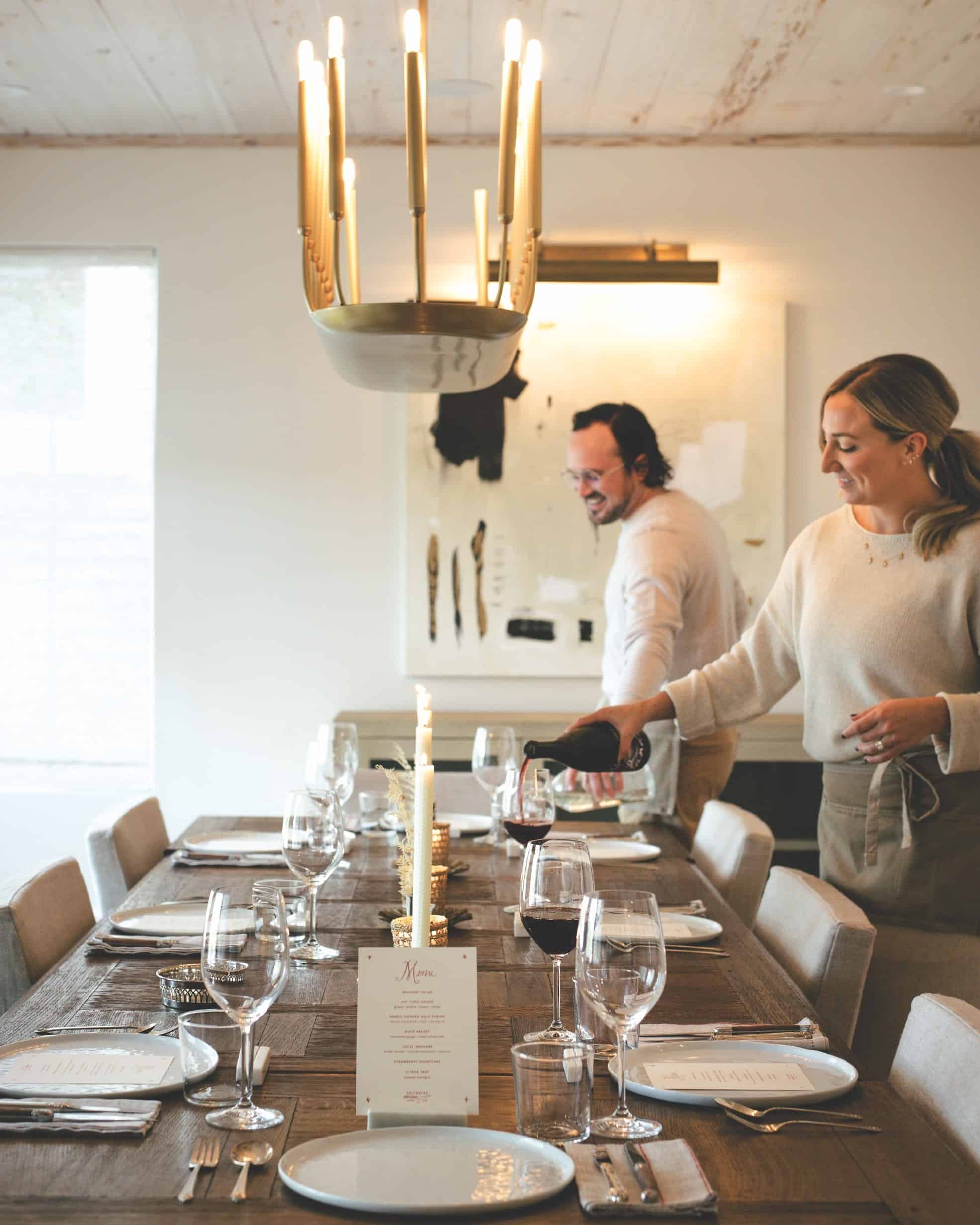 The owner and lead designer of CC.Boone Creative & Culinary Experiences in Santa Rosa Beach, Florida, specializes in "après-beach" events. She and her team set up dreamy picnics, boho lounge decor, sumptuous charcuterie spreads, and entertainment for clients visiting the beach, locals celebrating special occasions, and businesses throwing soirées. Her casual elegance and breezy style perfectly suit those looking for an elevated picnic or outdoor lounge for bachelorette parties, girls' getaways, birthdays, and much more. CC.Boone can set up on the white-sand beaches, in a backyard, on a porch, or anywhere the vibes are right.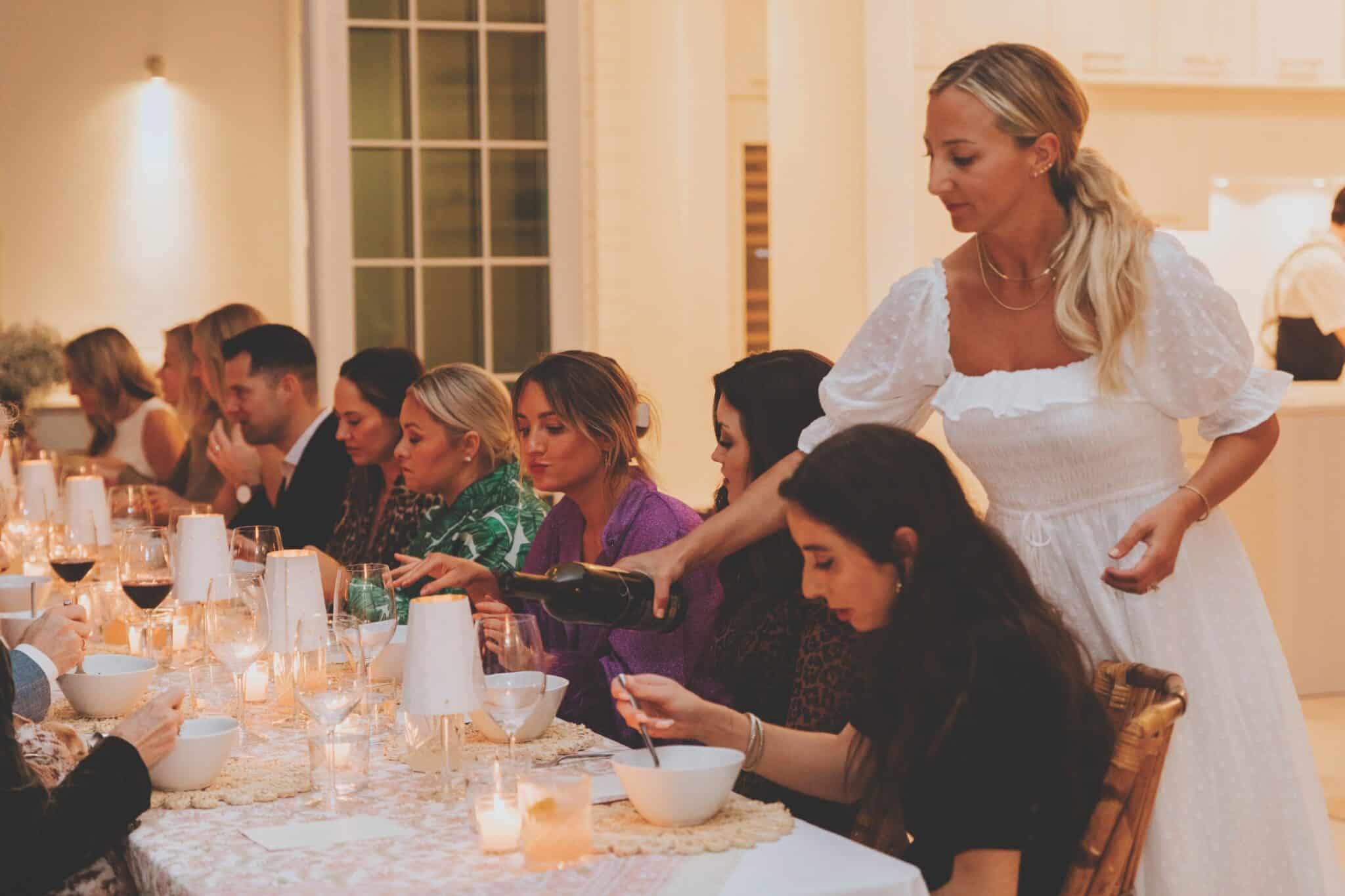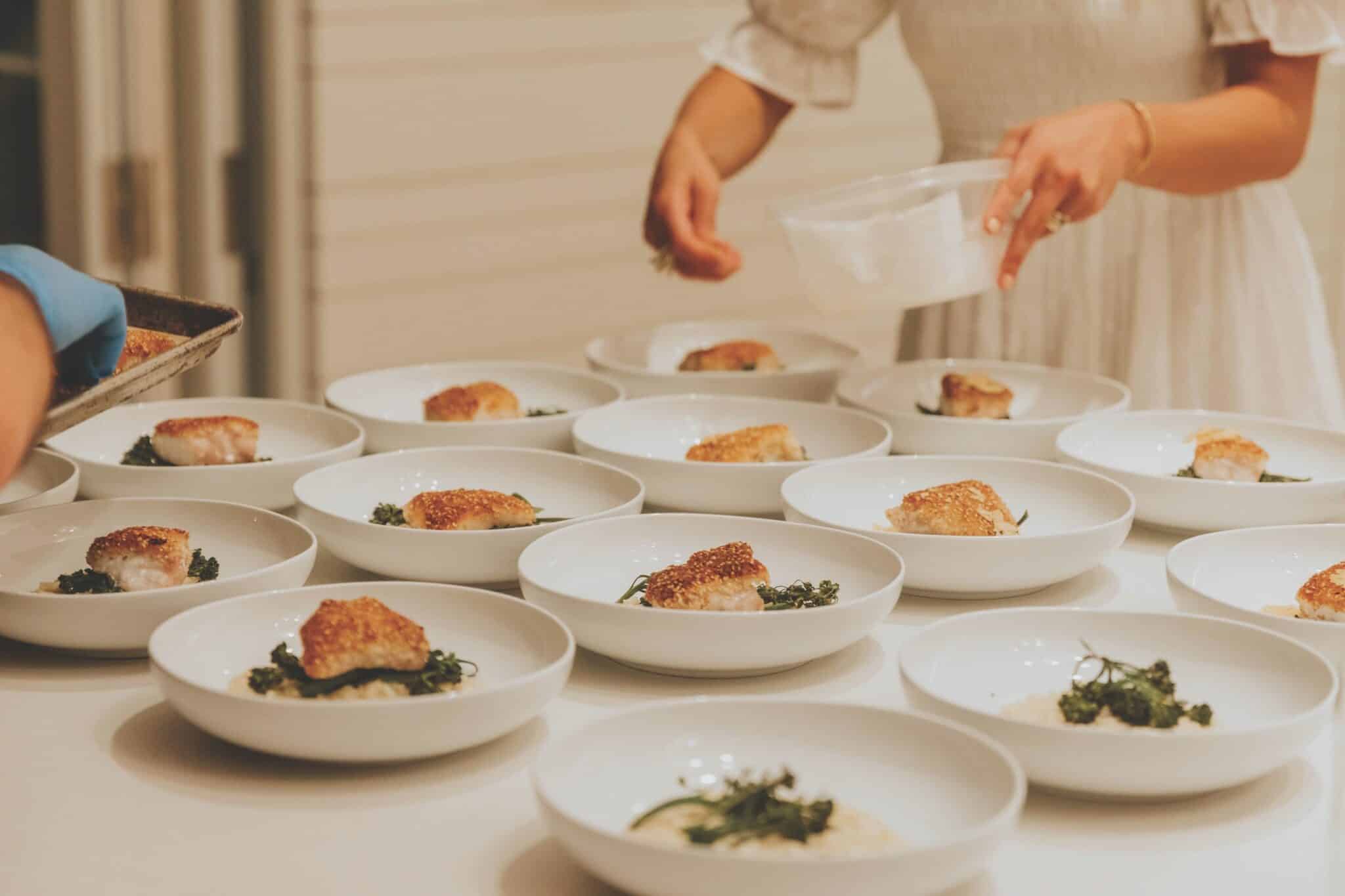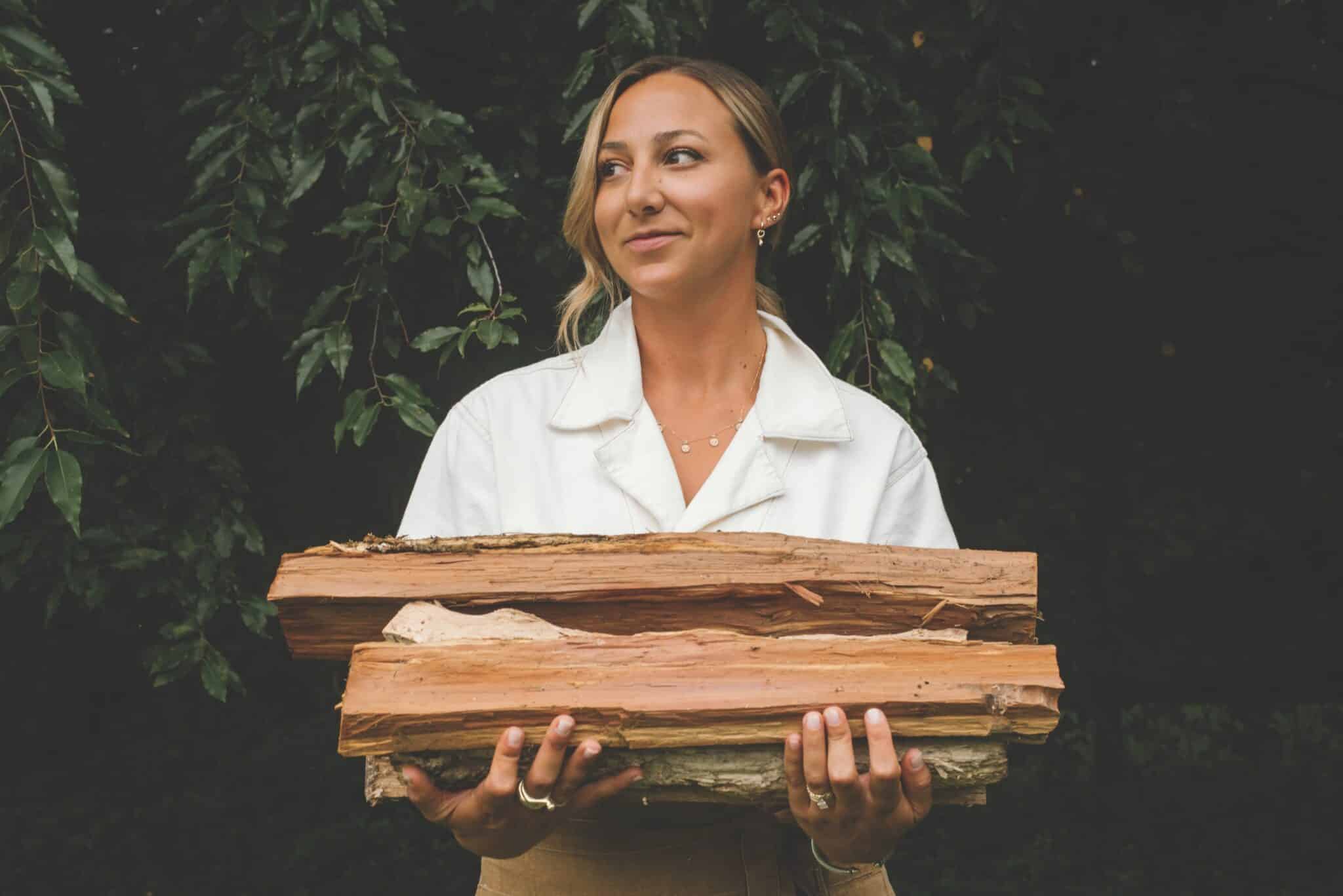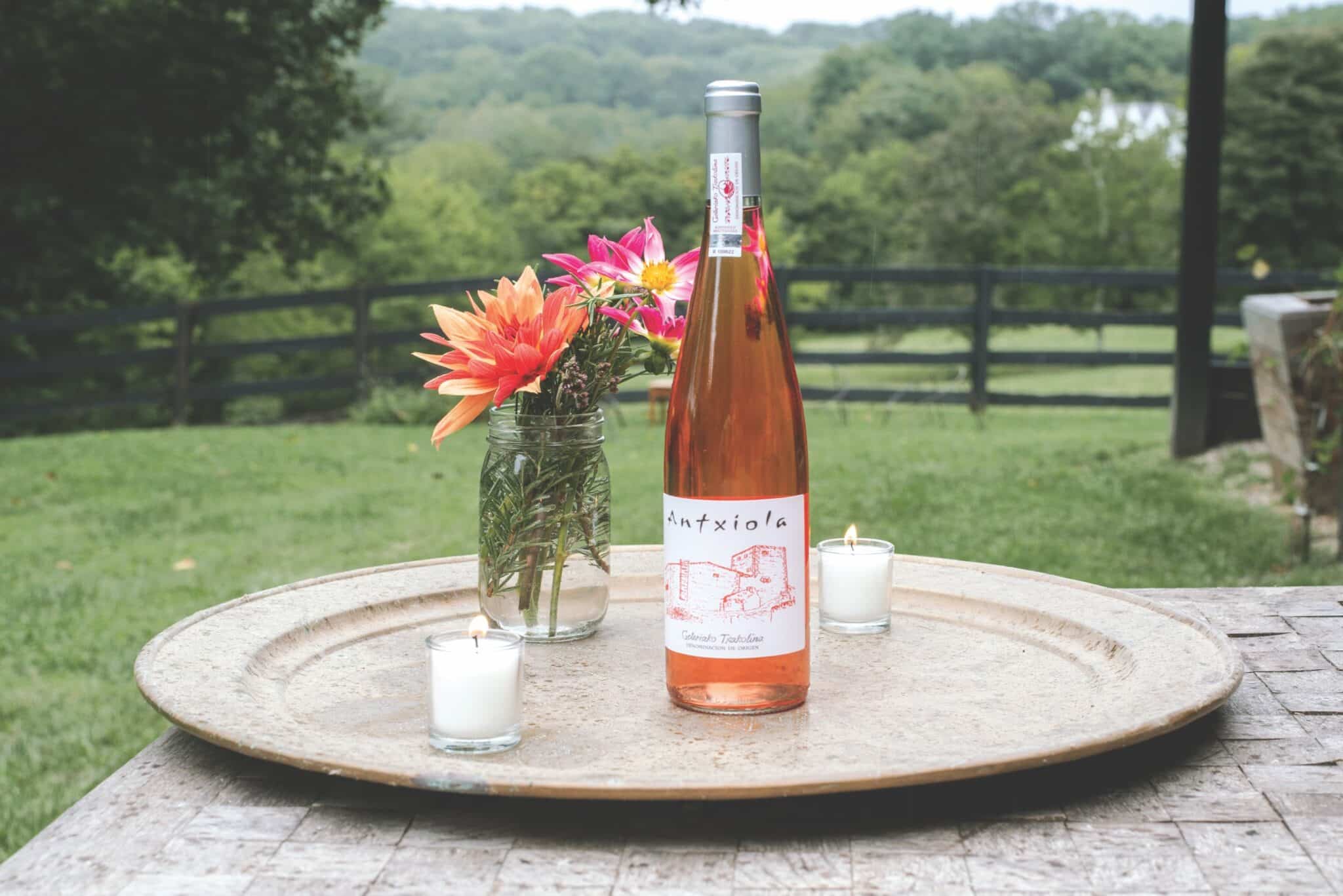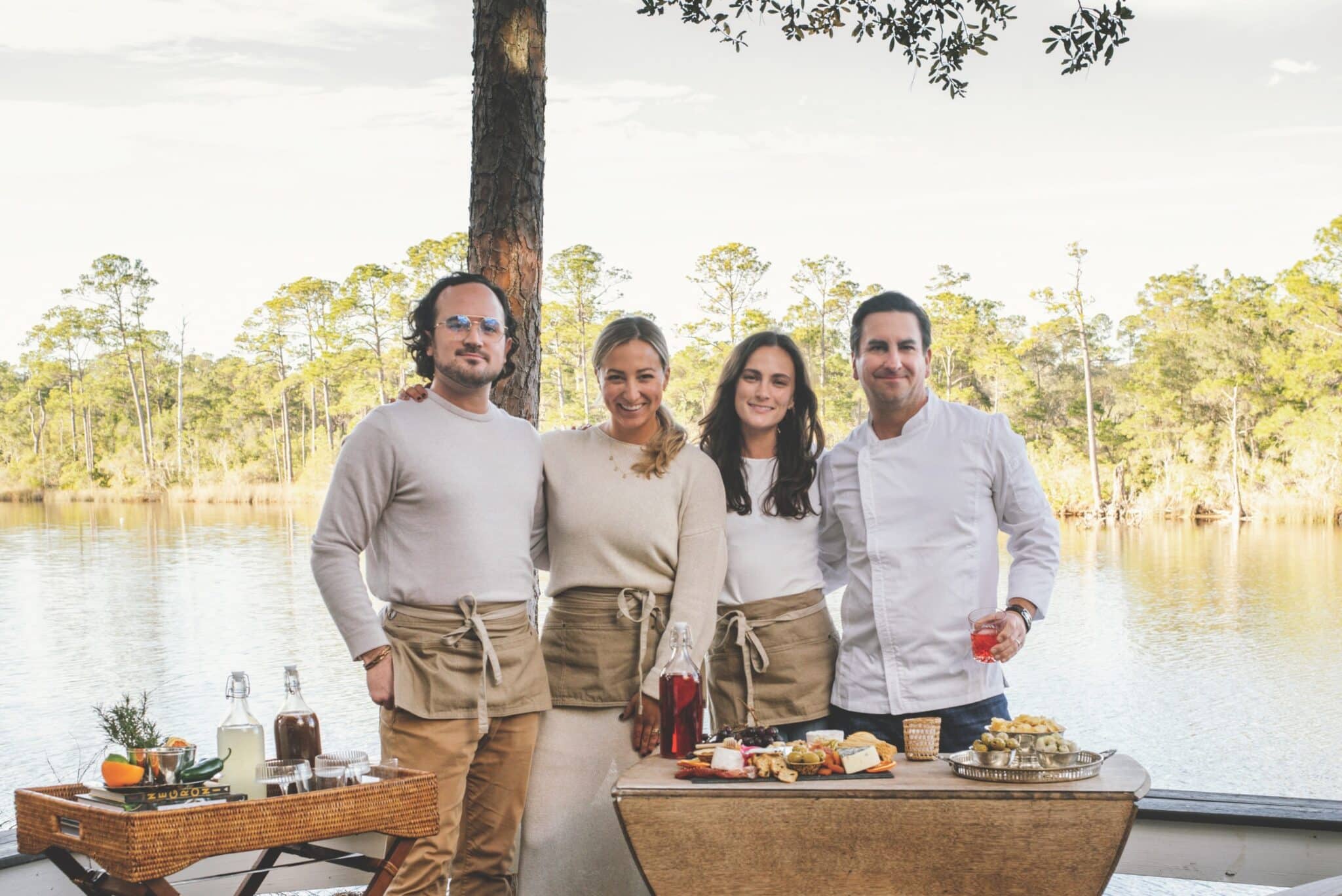 In 2022, Boone's passion for gathering people around the table evolved into a new social experiment—a dinner series. After hosting friends and family for indoor or outdoor meals around beautifully designed tables with incredible food and drinks by local chefs, she knew the concept could elevate her business. The Saltwater Supper Club was born.
Good quality, locally sourced food is also important. We also like to change it up by incorporating seasonal native foliage, block-print tablecloths, and curated playlists.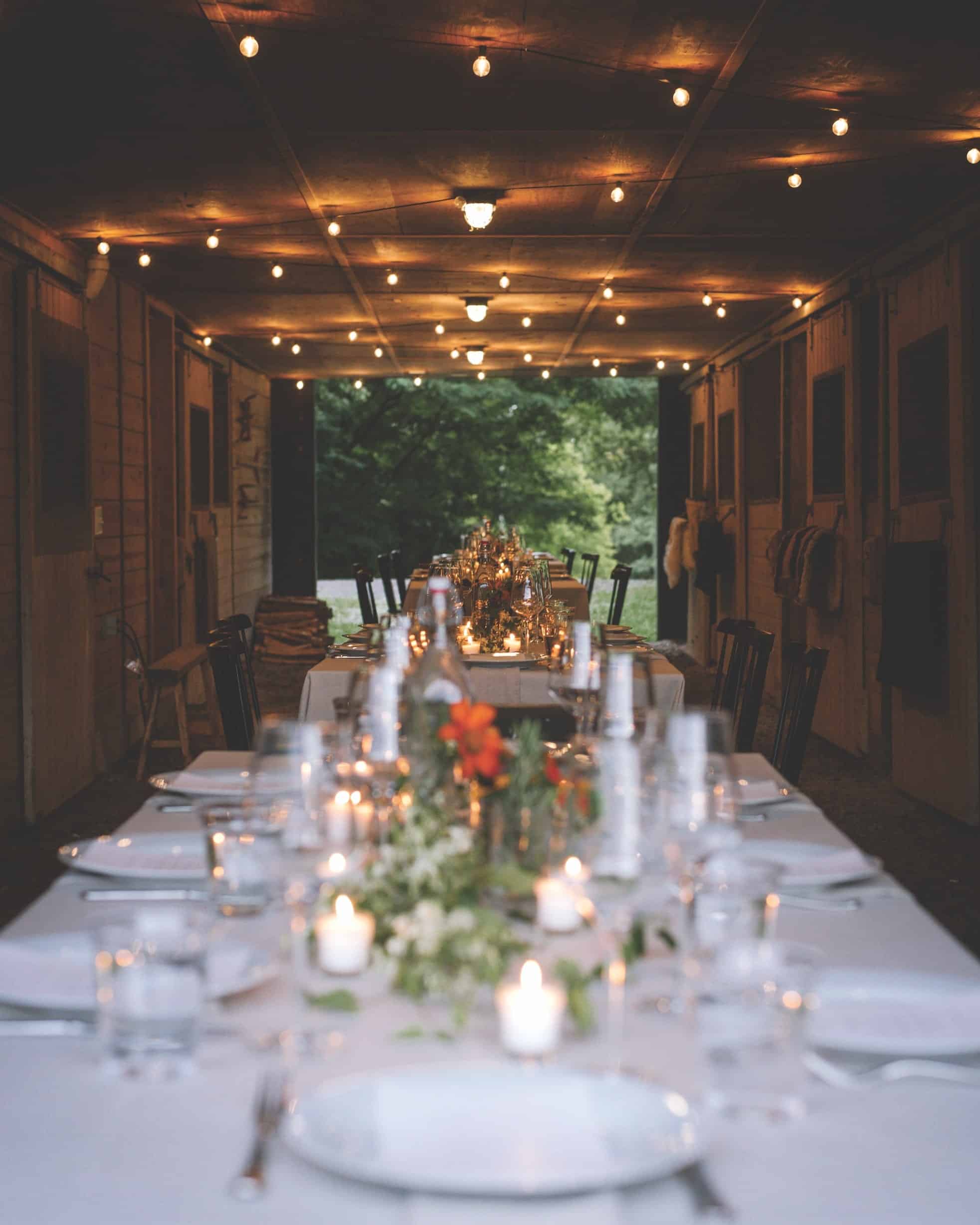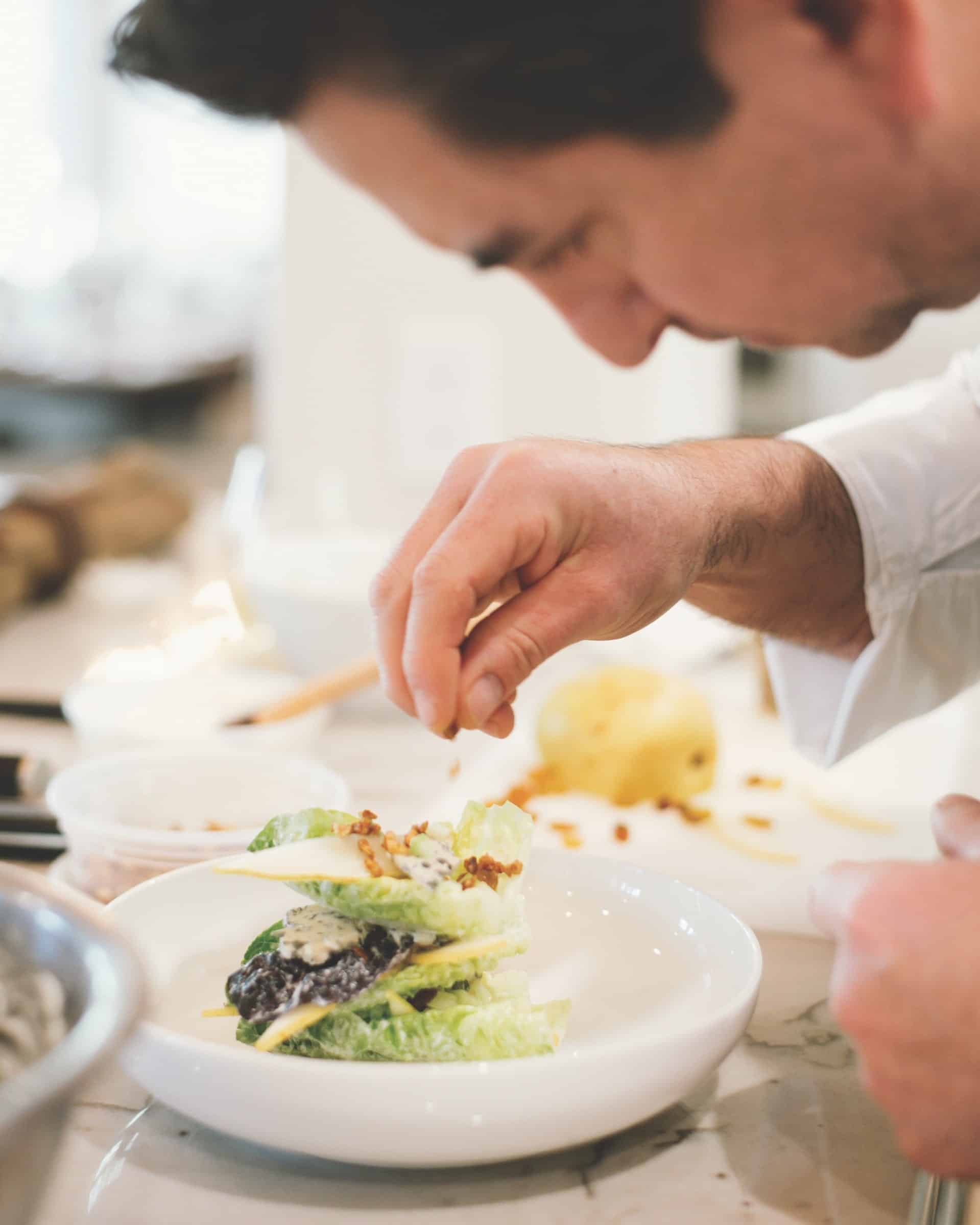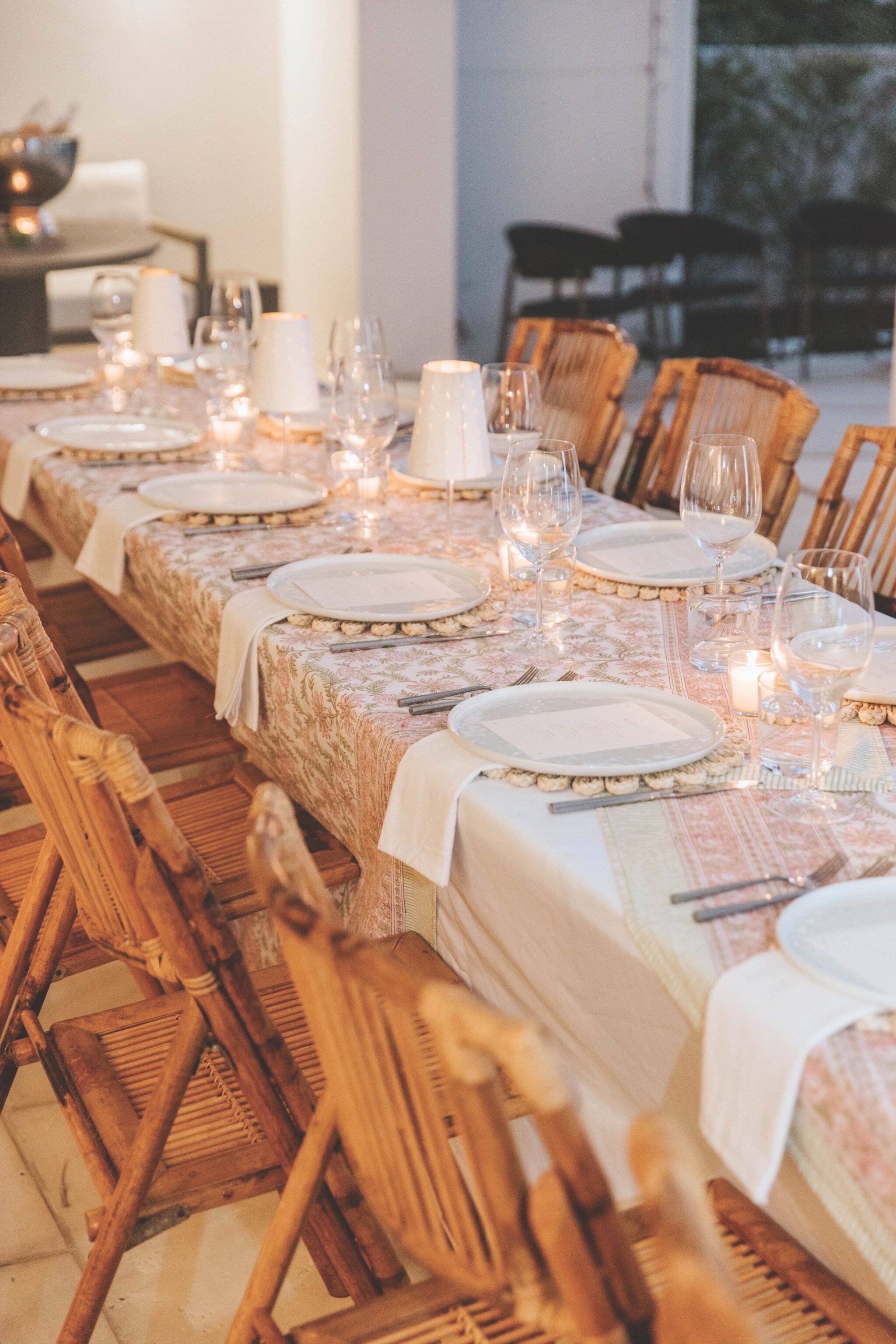 "Saltwater Supper Club was created as a way for us to create a charming dining experience right in the heart of your home," Boone says. She partnered with other locals who share her passion, reviving the art of the dinner series by curating events patrons could buy tickets to and hosting commissioned dinners for clients who want to invite their loved ones or celebrate a special occasion at home.
"Our team is small, and we like to take the time to get to know the people at the table," says Boone. "Maddie Bilderback, our culinary director, is such an easy presence and makes everyone feel right at home—literally. Bill Leavy is our head chef, and his approach to food is always very well thought out. His passion for cooking really shows up in his dishes, and he's the friendliest chef you'll ever meet!" Creating memorable meals with fresh Gulf seafood, local produce, and creative cocktail setups has been the foodie formula for many successful Saltwater Supper Club events throughout the past year.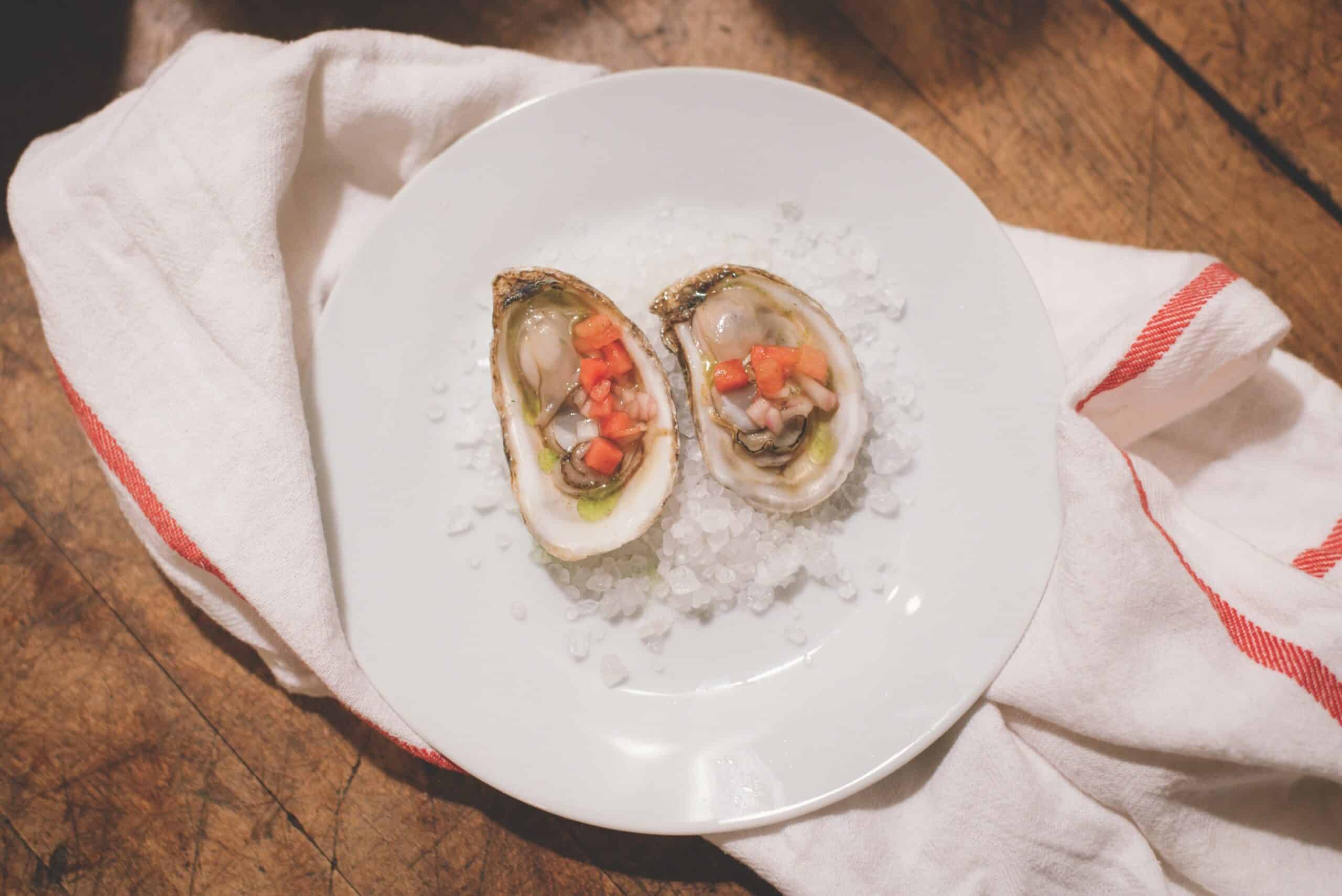 Boone says good music, the right people, and candlelight can take your dinner party a long way. "Good quality, locally sourced food is also important. We also like to change it up by incorporating seasonal native foliage, block-print tablecloths, and curated playlists." Custom-printed menus, signature cocktails or mocktails, wine pairings, and grazing boards are also available to give each supper club event a one-of-a-kind feel.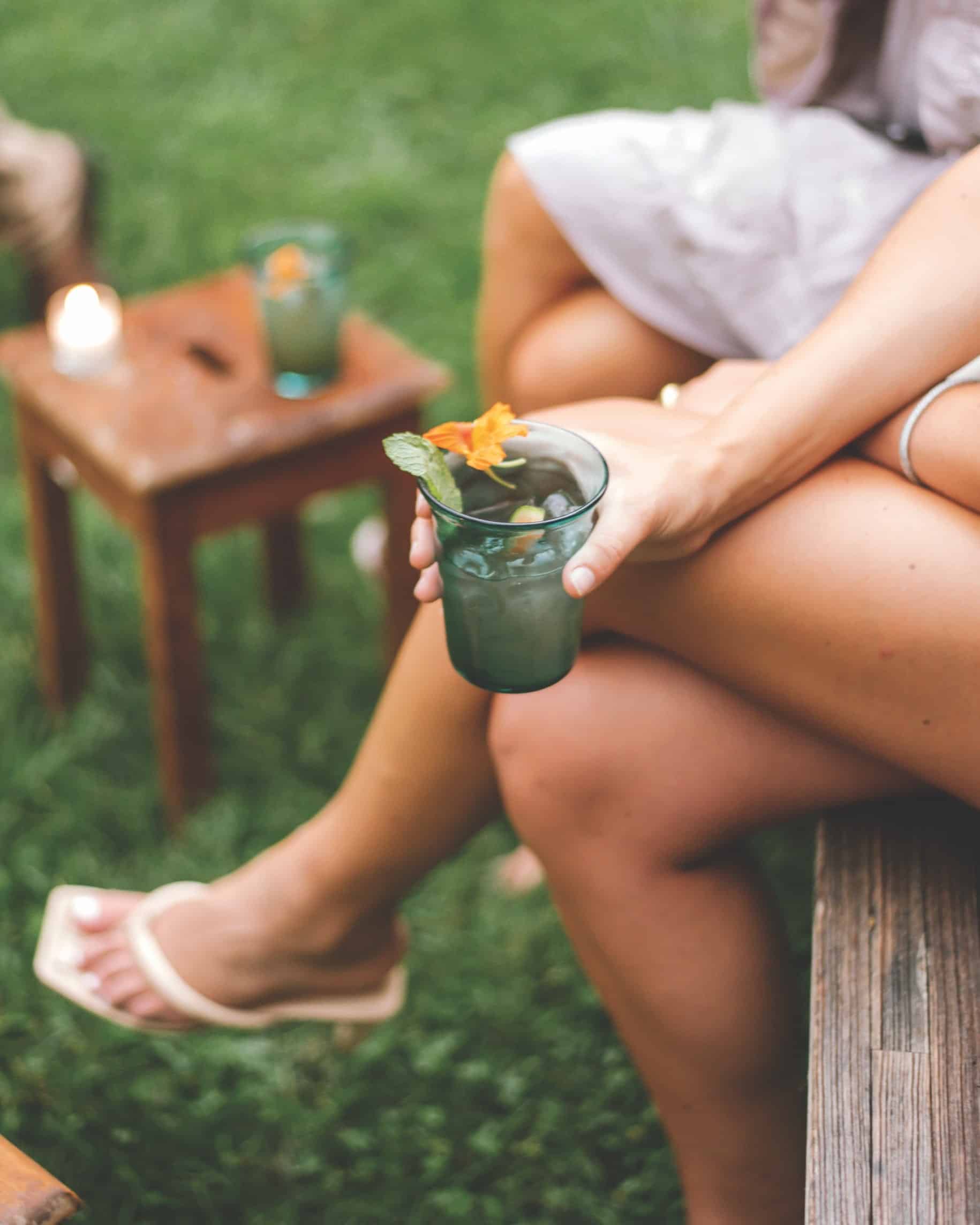 Expanding its offerings from intimate dinner parties, the Saltwater Supper Club team is excited to take on more small weddings and other events this year. They have recently partnered with Raw & Juicy café and juice bar in Alys Beach, whose stunning outdoor courtyard and patio make a perfect gathering place for wedding welcome parties and rehearsal dinners for up to one hundred guests. Boone says she can't wait to see what comes next for the company and looks forward to every opportunity to cook for clients and their closest friends while customizing the event details so guests can sit back, relax, and enjoy.
— V —
---
Visit CCBooneStyled.com or follow @saltwatersupperclub and @cc.boone on Instagram to learn more or book your event!
ARTICLE CATEGORIES