By Matthew Christ
Michael McCarty had a twinkle in his eyes when he reminisced about a wild night spent with the Rolling Stones in the 1970s. "Mick Jagger and Keith Richards had two connecting suites at the Fairmont Hotel at the corner of Peachtree and 12th Street in Atlanta. Mick told us to wait an hour after the concert and to ask for 'Sam Spade's' room number. When Sherri and I walked into the room, the band was listening to a recording from that night's concert. Keith Richards and Ron Wood were playing along to the concert recording with guitars plugged in to little Pignose amps. Shortly after, Mick put an Otis Redding LP on a turntable and started dancing around the room imitating the 'Big O.' I don't think I'll ever forget that night."
A night spent partying with the Rolling Stones begs the following question: who exactly is Michael McCarty?
McCarty isn't a recording artist, but one of the more preeminent album cover artists of the rock 'n' roll industry. His artwork has been associated with countless musicians including James Brown, Little Richard, Willie Nelson, Steppenwolf, Lynyrd Skynrd, Piano Red, Waylon Jennings, K.C. and the Sunshine Band, Sam and Dave, Isaac Hayes, and the Atlanta Rhythm Section.
A native of Dothan, Alabama, he sat in on a recording session with Roy Orbison, had a seat on the Board of Governors of the Grammys, and produced artwork that was sought after by Andy Warhol. Yet, when McCarty met me at the Red Bar in Grayton Beach, Florida, he seemed oddly at ease with the easygoing pace of the Gulf Coast.
"I've been coming to the Red Bar since it was known as the Butler General Store. Grayton was a magical place in my childhood, and my family and I had returned every summer while we lived life in the fast lane." Life did happen fast for McCarty. After taking a painting class, studying under Tommy Mew at Auburn University, he knew that pursuing the family dentistry business was no longer in the cards. "Art was a calling," McCarty realized.
After he graduated from Auburn University with a Fine Arts degree in Visual Design in 1970, McCarty left for Atlanta to work for the internationally acclaimed Graphics Group studio and began creating album covers and posters for some of the era's most acclaimed rock 'n' roll artists. However, not all of his early work involved music. Take, for instance, the creation of the iconic Chevron Cars advertisement campaign of the 1970s, where McCarty's concept of smiling cars and trucks became an immediate staple of popular culture.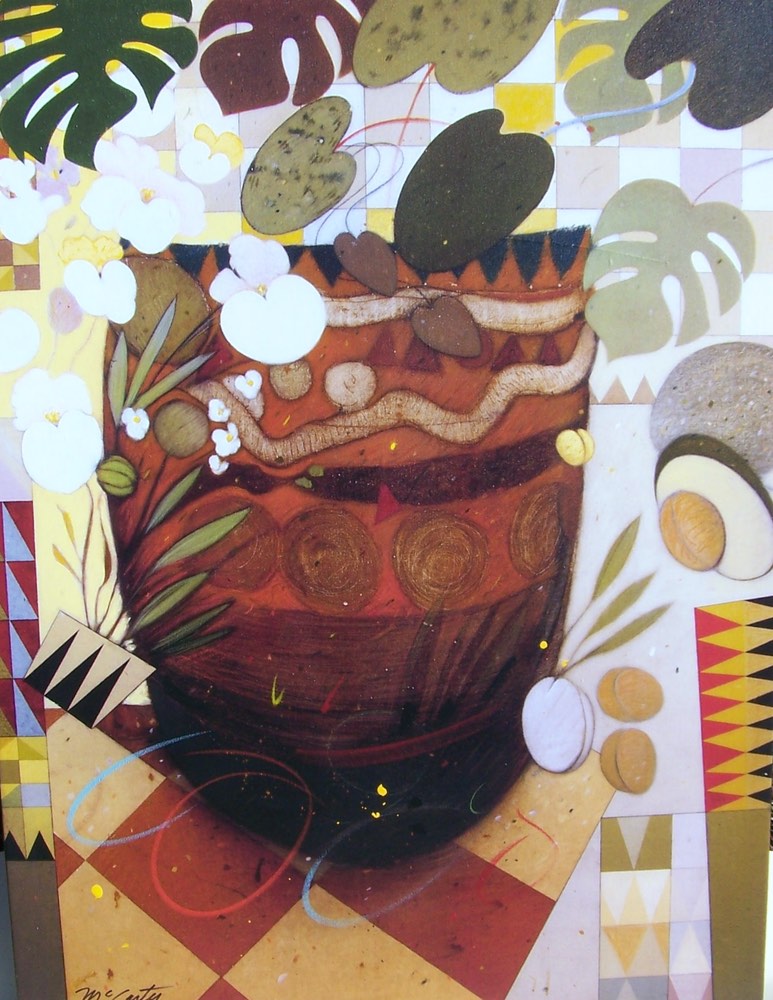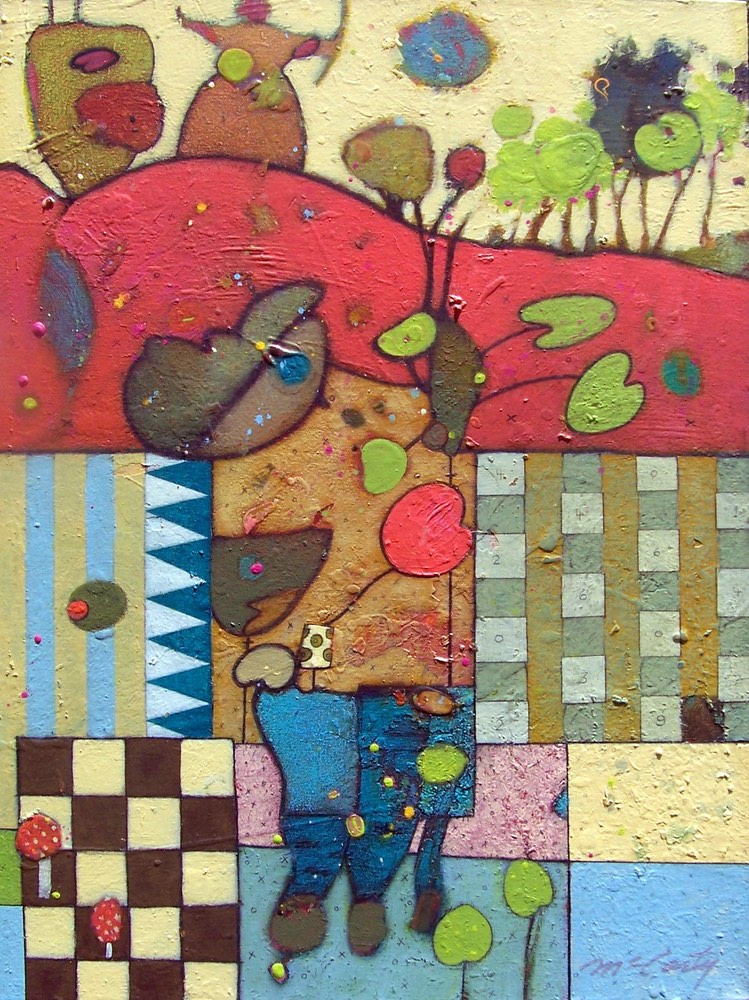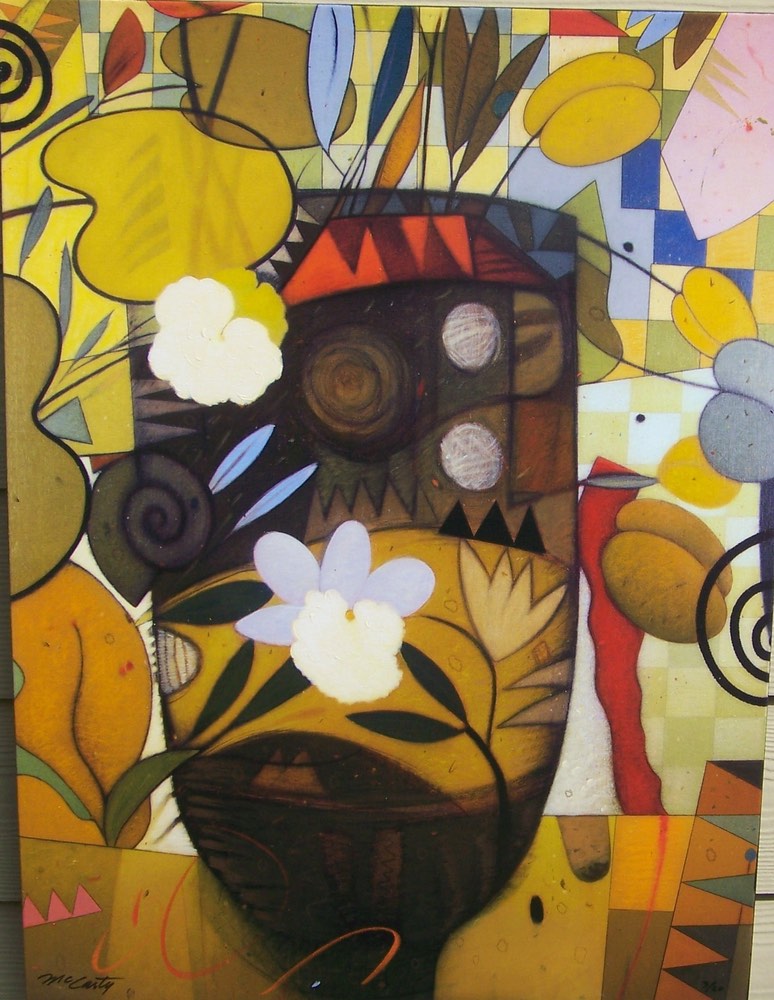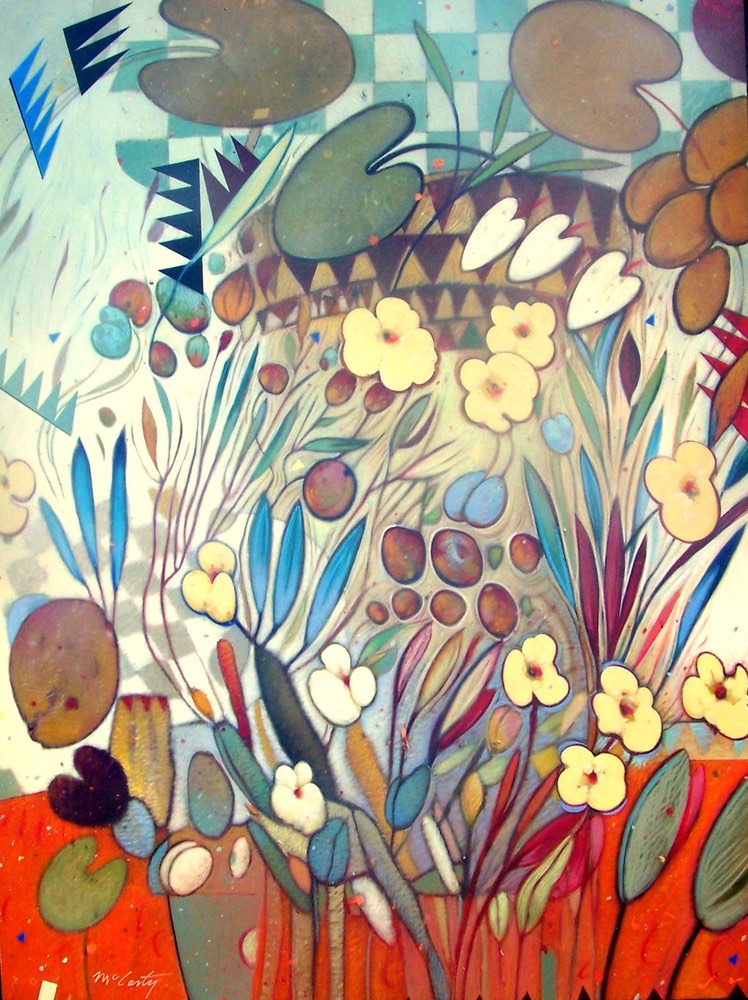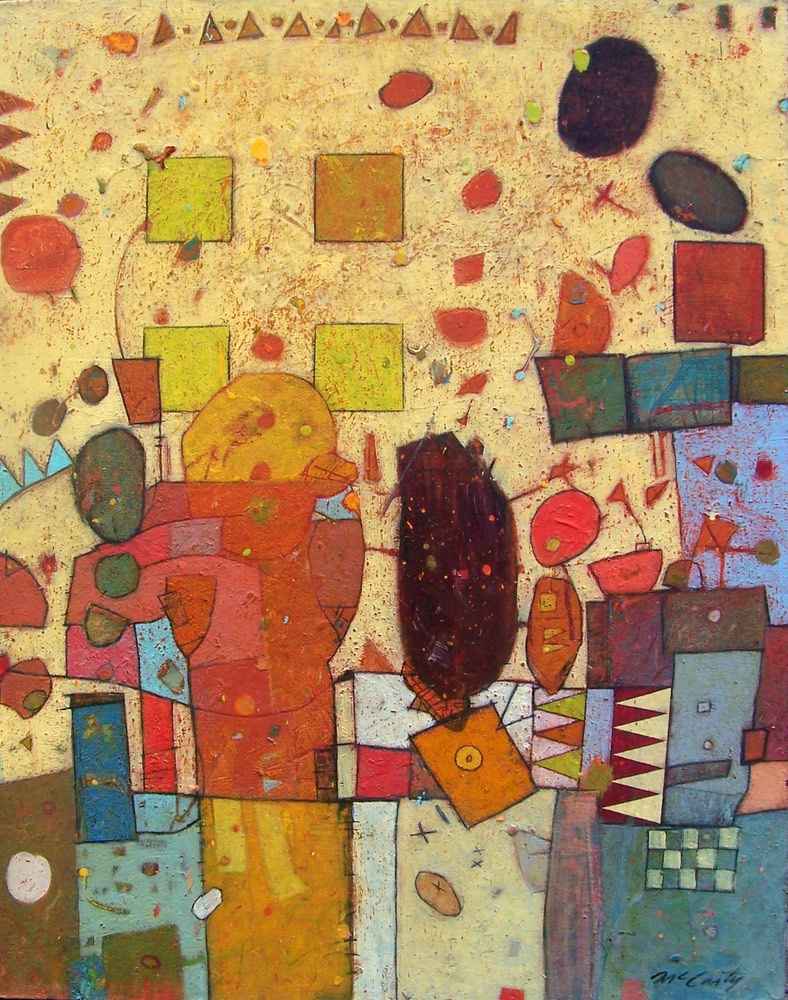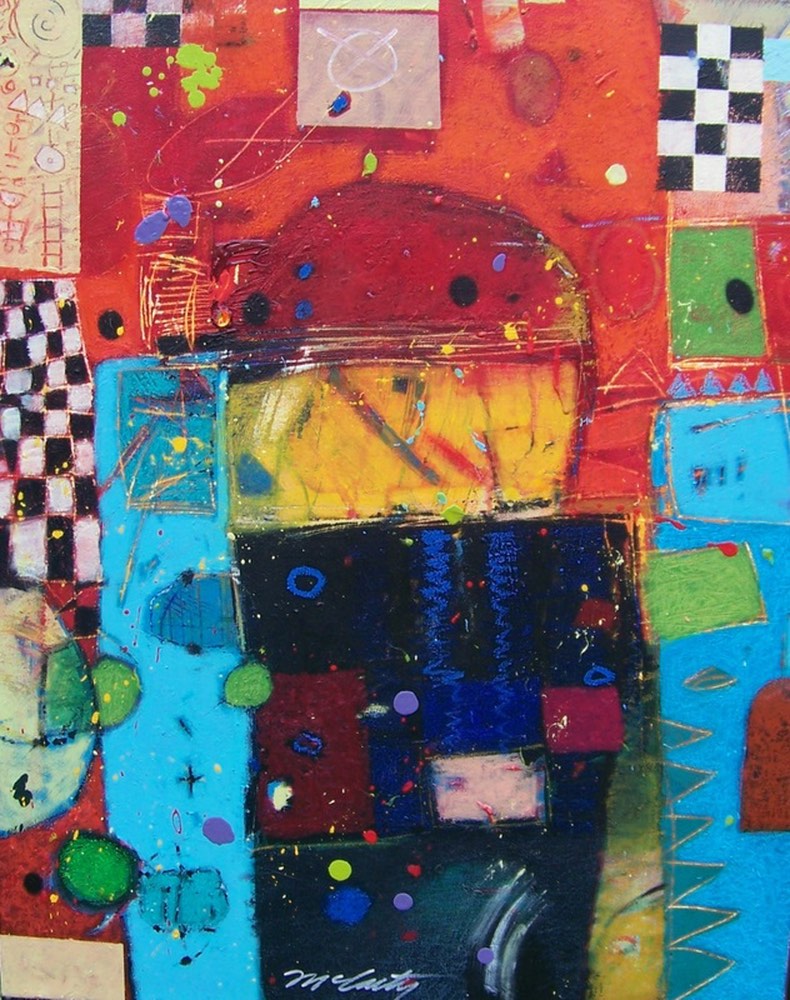 Within five years, he had created a name for himself in both the music and art worlds as a perceptive album cover artist who could tap into the musical energy of a band. When McCarty decided to leave his job for a freelance commercial art career, he never looked back, designing more album covers and serving on the Board of Governors of the National Academy of Recording Arts and Sciences for nearly two decades as chairman of the Grammy's Album Packaging committee. "Those were interesting years," McCarty chuckles. "I got to meet many famous musicians, some who often spent time in my studio or lounging on our living room sofa while writing lyrics to songs."
Eventually, rock 'n' roll was eclipsed by rap music, and CD packaging started focusing more on photography rather than on custom art. Sensing that it was time to make a break from commercial art to fine art, McCarty consulted his wife, Sherri. "She encouraged me to pursue my artistic passion and told me, 'Look, I have a steady paycheck with Delta Air Lines to float the boat for a while, so go for it.'" Famed album cover artist Michael McCarty went for it, and jumped into the rough and uncertain world of fine art.
So far, the move into fine art has paid off.
After notable interior designer Richard Tubb of Birmingham, Alabama discovered his work, McCarty had a steady stream of commissions from Tubb's clients, and soon found his paintings in their vacation homes along the Gulf Coast. In the late 1990s, Miramar Beach–based gallery owner Page O'Connor began representing him and ended up placing some of his work in Coastal Living's 1999 Idea House. McCarty's Heart Series, a collection of paintings featuring large hearts with the "xoxo" symbol was featured throughout the well-publicized house and became an instant hit. "I was getting commissions for the heart paintings from all over the country. This went on for ten months. I couldn't bring myself to paint another heart painting for a very long time after that."
I found out that McCarty's work is so much more than the Heart Series. His work is distinctly modern and abstract, and shies away from total realistic interpretations because "if you're contemplating painting something exactly the way it is, then why not just take a photo?" Thumbing through his portfolio is like strolling through a park illuminated by heat lightning. Exotic shapes and radiant colors jump out at you and yet the effect isn't alarming, but calming. Ever since McCarty and wife Sherri permanently moved to Santa Rosa Beach, Florida, a tropical presence has been prevalent in his work.
"There's so much inspiration in this area," McCarty told me, which is perhaps why no one should be surprised he was selected as the 2009 Beaches of South Walton Artist of the Year; as such he'll be tasked with creating a piece of artwork for permanent viewing in a public building in Walton County, Florida.
Obviously, not everyone can be an abstract artist. Besides the artistic skill and vision required, in order to succeed one must master a creative certitude and a range of emotions. McCarty certainly has the skill and creative vision, but he also possesses the rare artistic certainty inspired from the lineage of Gustav Klimt, Willem de Kooning, and Tommy Mew. McCarty's creative certainty was on full display when I asked him how he knows he's finished a painting. He simply smiled and said, "When the painting breathes."
It's safe to say that, when it comes to Michael McCarty's work, his paintings not only breathe, but jump to life.
— V —
ARTICLE CATEGORIES