Behind the Scenes & On Location
By Lisa Burwell | Photography by Sean Murphy
Cornerstone Marketing and Advertising was hired a year ago to create a new brand identity for Southern Theatres. A brand can be invented or created for any company, but you need to know where the company has been before you know how to guide it. We thank George Solomon for providing such a rich canvas on which to create the Grand Theatres and Amstar Cinemas brand for Southern Theatres, LLC.
When creating a brand identity for a movie theater, you need to, first and foremost, understand why people go to the movies, what they feel when they are there and why they keep coming back. Unless you understand what makes a consumer keep coming back for more, focus groups, boardroom meetings and highly paid consultants will not help grow your company and lead it to where it needs to go. At Cornerstone, we have coined the saying "branding with soul." If you can't get to the raw emotion of a product or service, you've lost a fundamental core. Brands should always reflect a company's philosophy, goals and experiences.
The rich, fundamental history found in this family business provided us with an authentic, back-to-basics approach for crafting a new branding message, as well as for creating a new look. What I have found is that most businesses today refuse to think outside the box and approach marketing by imitating what others are doing. No matter how hard a person tries, a business cannot be grown this way… and in today's economy, this could not be more true.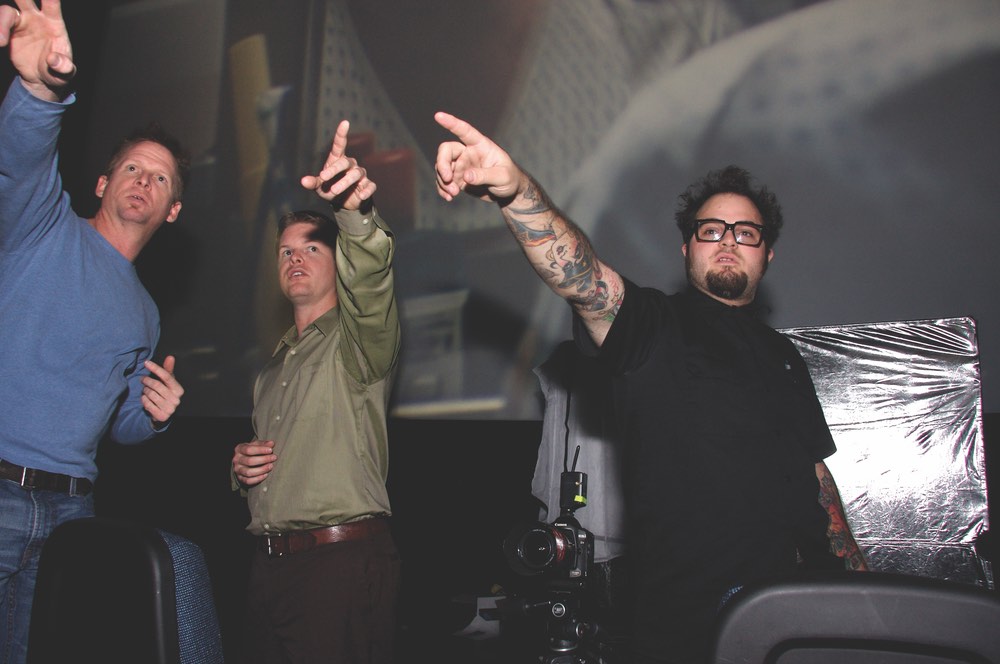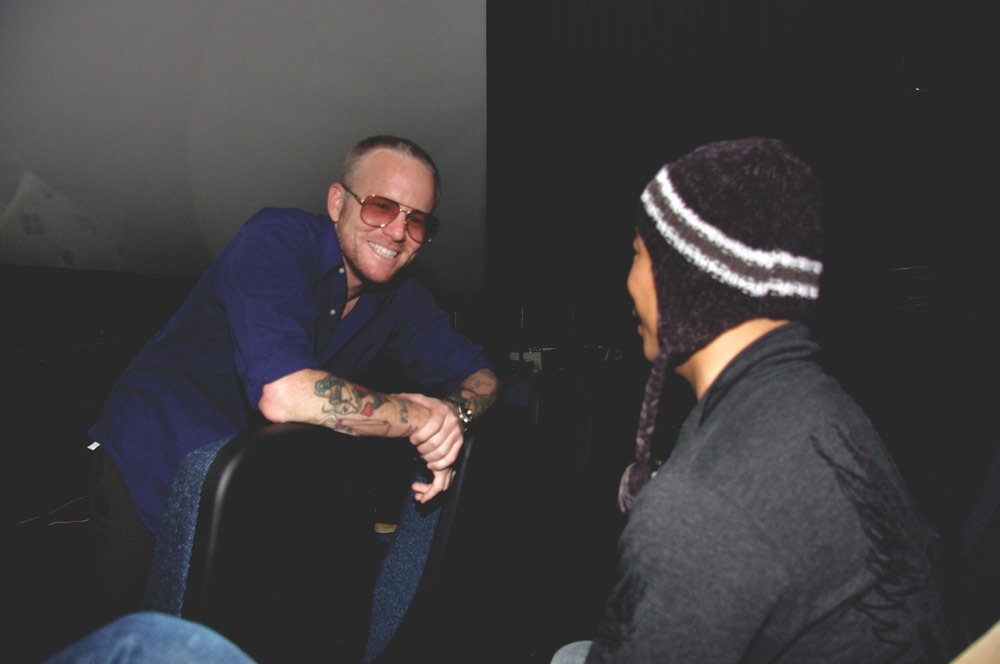 George shared with us that, in lackluster economies, movie theaters usually see an increase in business when most other industries are experiencing a decline. This can be attributed in part to the fact that, even though people may have less disposable income, they will still go to the movies because it is less expensive than many other forms of entertainment. There is also a different dynamic to people's psyches during economic downturns; they can find refuge and comfort in escaping to the movies. As a lover of movies, I will readily admit that going to the movies is a form of escapism for me. My husband and I go to the movies almost every weekend (… or, at least, we did before we started a magazine). The fact that your cell phone must be turned off might be one of the best parts about going to the movies, coupled with a dark room and a large screen that promises to take you away for a few hours, allowing you to lose yourself in a story about love, intrigue, betrayal, the human spirit, honor, disgust, faith or mystery.
To that end, we created "Escape to the Movies" and built a brand around it. Escapism and entertainment merged. We built a new website; unified the advertising programs, business cards and direct mail pieces; and helped launch the opening of a new theater in Greensboro, North Carolina. We inherited the logo as cost factors prohibited us from changing it. We also designed new concession packaging and special promotions, such as B.Y.O.B. (Bring your Own Baby) and Summer Kids Flicks. We are presently working on a company-wide loyalty program and creating the pre-show for recently signed Screenvision. We are also working on creating a corporate MySpace page, as well as continuing an aggressive public relations program.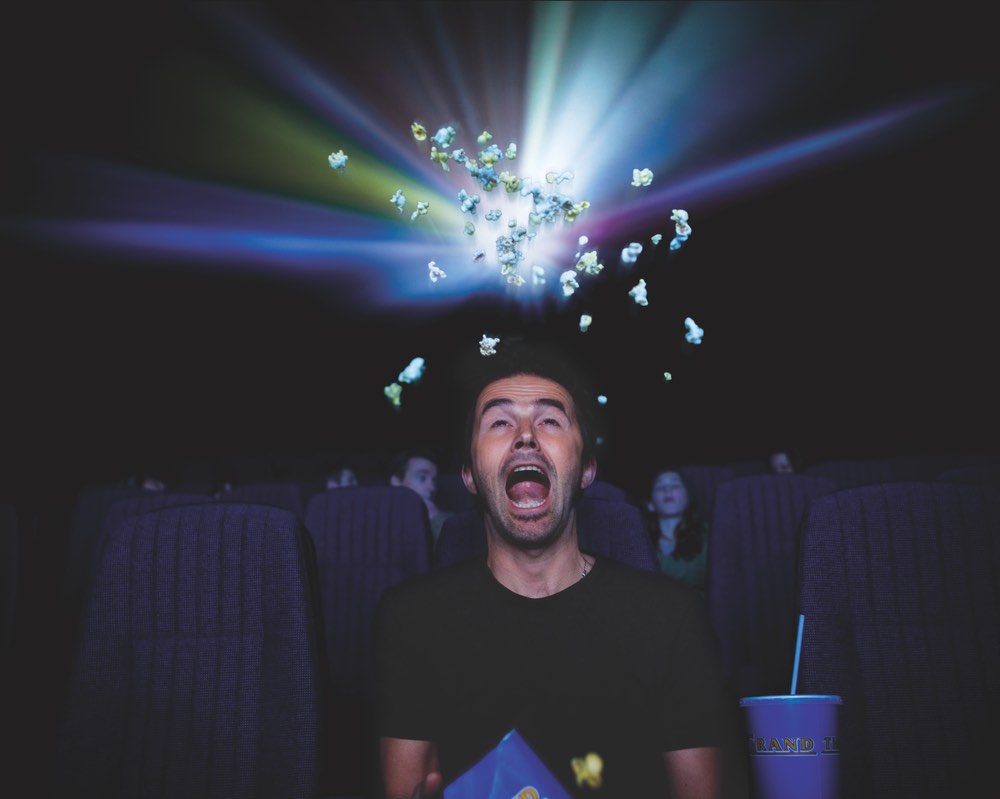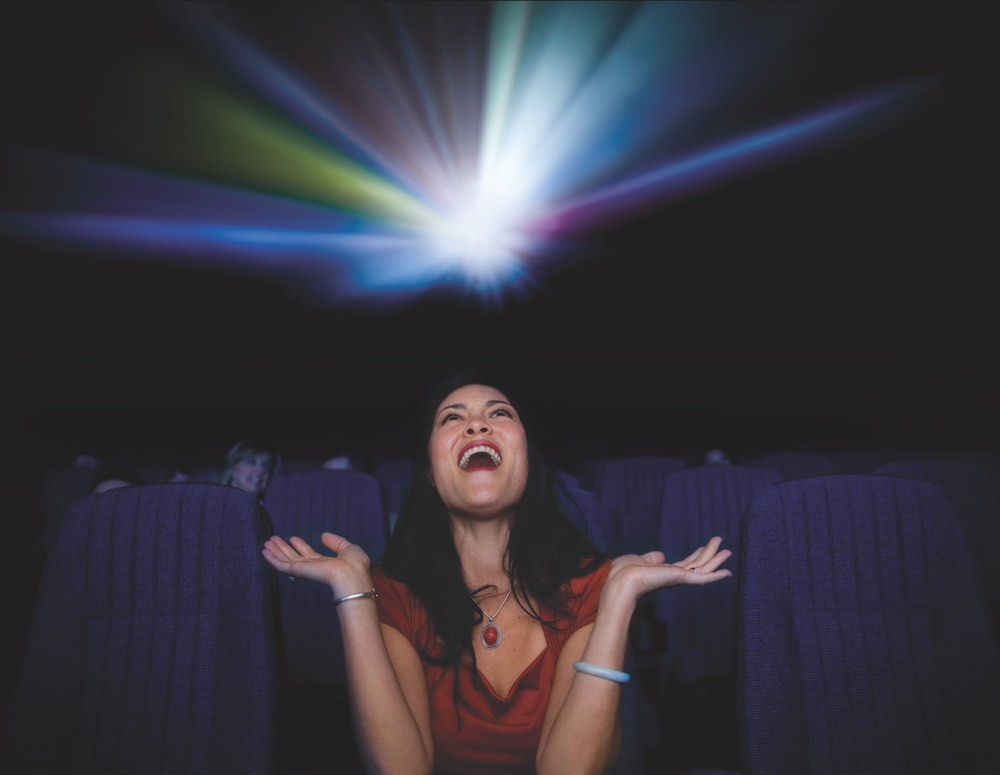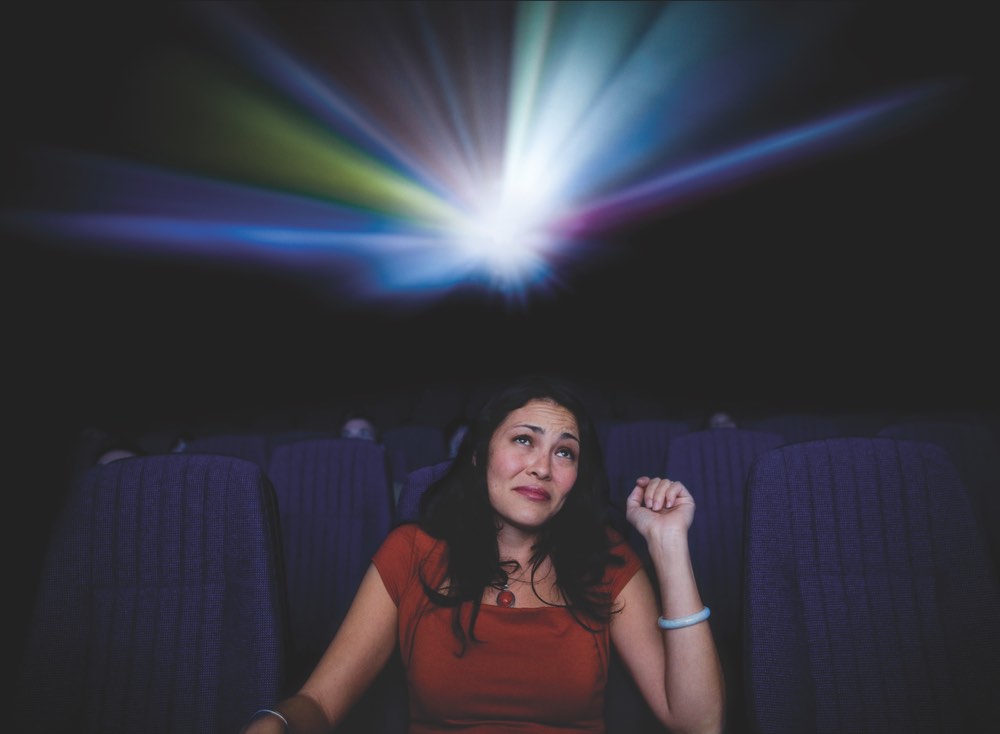 This past March, we held a photo shoot to bring our "I laughed. I cried. I fell in love." campaign to life. We had the good fortune of having Fort Walton Beach native turned L.A. hotshot photographer, Sean Murphy, wield his magic to bring our vision to life in a photo essay. This came about because Sean is childhood friends with a Cornerstone employee and some of our business associates. He wanted to be able to say that he'd had a photo gig in his own "backyard," so he agreed to do the shoot. It had to be on a pro bono basis because Sean is not allowed to take photos without his agent's consent. Under normal circumstances, a photographer of his stature would have been untouchable with our budget constraints. It reminded me of the saying "A prophet is without honor in his hometown." For the record, Sean Murphy is an awesome photographer and did an amazing job for us. To have this caliber of photographer shooting the images for the new Southern Theatres brand was beyond "lagniappe." Watching Sean, with his tattoo-clad arms, work the cameras and assistants with precision made for a great behind-the-scenes essay. I hope you enjoy!
Check out www.thegrandtheatre.com and go to The Grand 16 – Pier Park if you feel the need to escape to the movies!
— V —
ARTICLE CATEGORIES