Experience Japanese Cuisine by the Experts
By Xenia Taliotis
Hokkaido, the northernmost of Japan's main islands (and always a favorite with skiers), is in the spotlight this year as its capital, Sapporo, is one of the host cities for the Rugby World Cup in September.
Away from Sapporo's slopes and stadium, the vast Hokkaido prefecture is also a natural paradise, home to immense lakes, forests, mountains, volcanoes that give Mount Fuji a run for its money, and some of the best onsen (hot springs) in Japan.
If that's not enough to tempt you, then it has one more ace in its hand—its cuisine. Apart from being the birthplace of miso ramen, Hokkaido is also renowned for its seafood. Among the specialties are kaisendon (a simple bowl of rice and fish elevated to a fine-dining experience by the quality of the ingredients), crab, and tempura. Throughout Hokkaido, you will find restaurants that focus on each of these.
In fact, shokunin—which can be translated as "specialization"—is Japanese cuisine's secret. Artisan chefs will dedicate years, sometimes their entire lives, to becoming masters of one craft and one craft only, be that making tea, tempura, or sushi.
In this feature, we celebrate four master craftspeople whose pursuit of perfection has taken them to the top of their professions. All are based at Prince Hotels in Hokkaido and Tokyo, so if you are planning a visit there, book a table to see excellence in action!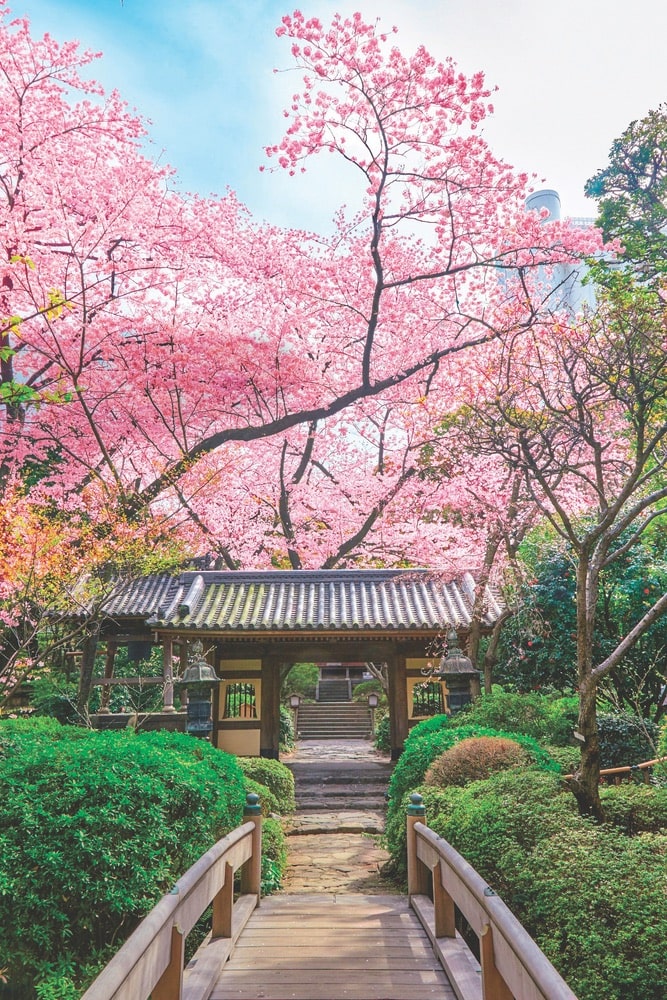 Mari Inohara, Tea Master
Grand Prince Takanawa Hanakohro
The matcha tea ceremony (chanoyu) has been integral to Japanese culture for more than four centuries, since the priest Sen no Rikyū (1522–1591), who is considered the master of masters, popularized the practice.
Mari started going to tea ceremonies when she was eighteen years old and progressed to taking lessons and participating in ceremonies organized by her university and temple. She has now been practicing her art for ten years.
"To become a tea master, you must first qualify as a kōshi, or lecturer, in an official tea ceremony," she says. "This can take several years. You start by studying under a grand master, by observing and memorizing the work of the seniors. I wrote everything down and practiced hard until I was ready to become a kōshi. Tea masters never stop learning. I go to tea exhibitions, museums, events, and schools to learn new skills and knowledge about my craft."
"I instill passion into each glass and through the pairings. I perform to my best ability at all times and tailor my service according to the person—each one is an individual and needs something different from me."
The tea ceremony at the Grand Prince Takanawa starts at ten o'clock in the morning and allows guests to experience a taste of Japanese culture within the hotel grounds. It's highly ritualized: the environment and preparation are as important as serving the tea.
"The interior of our teahouse is decorated seasonally with flowers and scrolls to create a peaceful environment," says Mari. "In summer, we serve our tea in thin, open-shaped bowls, which are designed to make people feel cool, whereas, in winter, we choose small thick bowls to help people feel warm when holding the tea. These subtle changes are very important in Japanese culture and reflect the delicacy of the art."
Mari starts by wiping the tatami floor and then arranging the tea sets. She and her guests have to follow very precise procedures—for example, guests must wipe the bowl with their thumb after they have finished and rotate it counterclockwise before returning it to the tea master.
"Serving the tea takes between thirty and sixty minutes, and the steps must be followed accurately," says Mari. "It's very meditative, giving everyone time to be calm. Guests are supposed to leave their anxieties outside."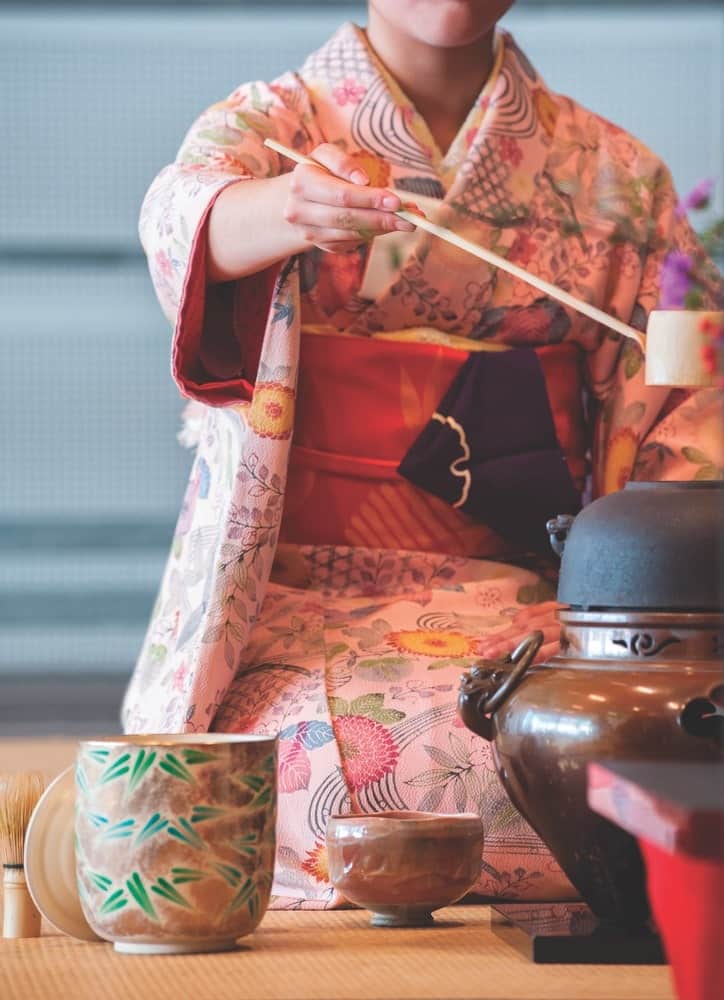 Akira Kaneko, Tempura Chef
Grand Prince Hotel Takanawa – Wakatake Tempura Restaurant
"There is a Japanese phrase—ichi-go ichi-e—which means meeting someone only once in a lifetime," says Akira, "and I keep that in mind whenever I serve guests as a motivation always to give my best."
Akira's family owns a sushi restaurant, so cooking has always been part of his life. He started at the bottom—cleaning the kitchen and washing up—before becoming a sous chef. He learned how to make sushi first but found he had a passion and talent for tempura. He says learning to fry tempura was challenging. "There is a lot to think about—how to make the batter and how to find the right oil temperature for each food item. And timing is everything."
Becoming a tempura master is a lifelong pursuit. "Tempura masters never stop learning or refining their techniques," Akira continues. "It's an art form that needs precision. The lightness of the batter is key, and so is the amount of time you fry for. Japan has four seasons, and we use ingredients that reflect and complement each one. Our menus and art change with the seasons. Every day is a learning opportunity, and even as a master, I don't forget that."
Frying methods came into Japan from Portugal in the Muromachi era (1336–1573), and it wasn't until the Edo era (1603–1868) that Japanese chefs began preparing tempura the way they do today. Tempura is cooked in front of guests, so the preparation, frying, and conversation are integral parts of the experience. "Communication is a key factor, as is the presentation, which involves a high level of performance," says Akira. "Guests interact with the master, asking about the process, and he has to be able to talk and work at the same time."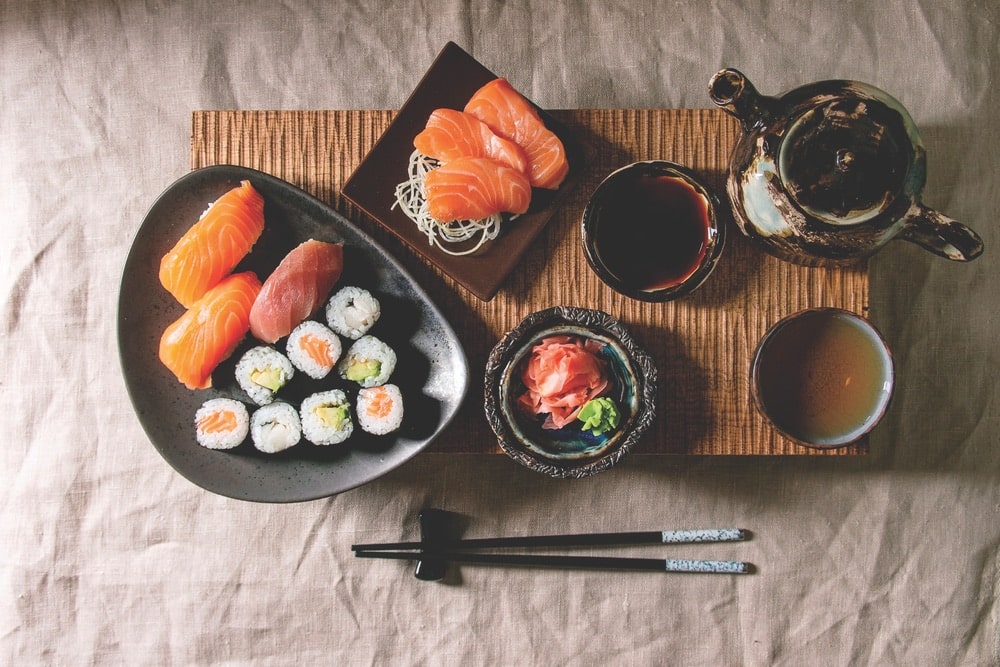 Fumikazu Ueno, Head Sommelier
Sapporo Prince Hotel
Fumikazu has been studying wine since 1985, and his knowledge extends far beyond sake, the rice wine that is Japan's national drink.
"In Japan, the term 'master' generally applies to someone who is recognized as being outstanding in their field—it is an acknowledgment that they have spent years perfecting their art. To become a master sommelier in Japan, you must pass an exam. The exam includes wine tasting, an essay, practical skills, and sake tasting—though that has its own qualification, the Sake Diploma, which I also hold. I am also recognized by Spain's sherry association."
Like other Japanese masters, Fumikazu is on a path of continuous learning. He strives to improve and to gain new qualifications as often as possible.
"Sushi everywhere uses the same basic ingredients—fish, rice, seaweed—but what you do with them can be the best or worst meal your guests will ever have."
"My job is incredibly rewarding, but the learning process is rigorous and a huge investment, both financially and in terms of my own time," he shares. "I would wake up at four thirty every morning before work to study and use my time between shifts to practice and to develop my nose and palate. The dedication to my art has meant sacrifice. I spent my days off studying, so I wasn't able to spend as much time with my family as I would have liked."
Fumikazu says the sommelier's serving process should enhance the dining experience. "It's a piece of theater, which whets the appetites of my customers," he says. "I instill passion into each glass and through the pairings. I perform to my best ability at all times and tailor my service according to the person—each one is an individual and needs something different from me. Part of my job is to create the best environment for people to enjoy their wining and dining, and that involves entertaining my guests and passing on some of my knowledge. Sometimes I see myself as a vehicle, helping to steer conversations around the table."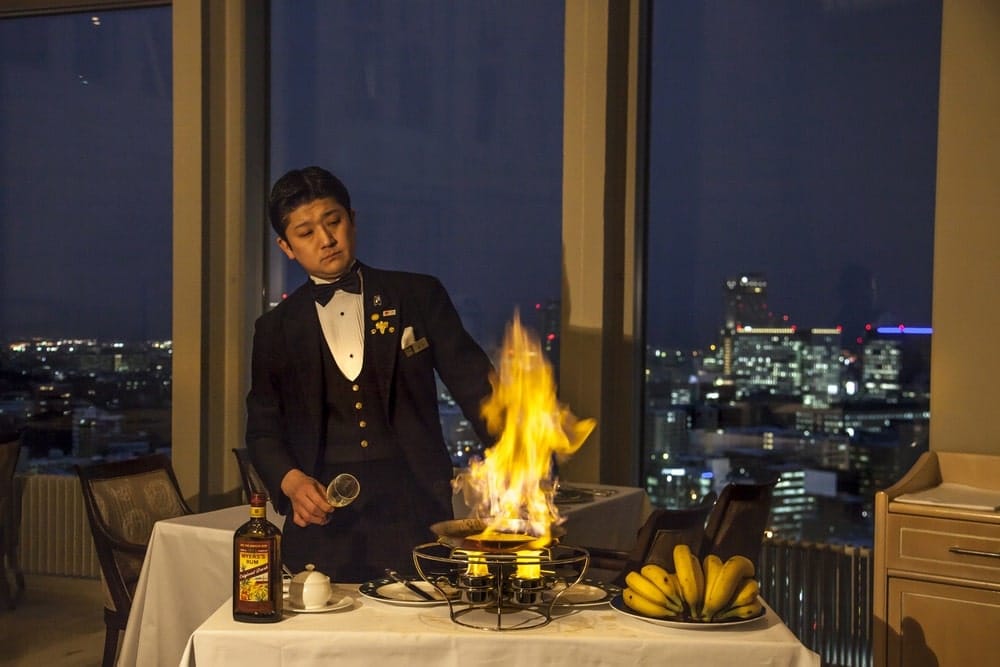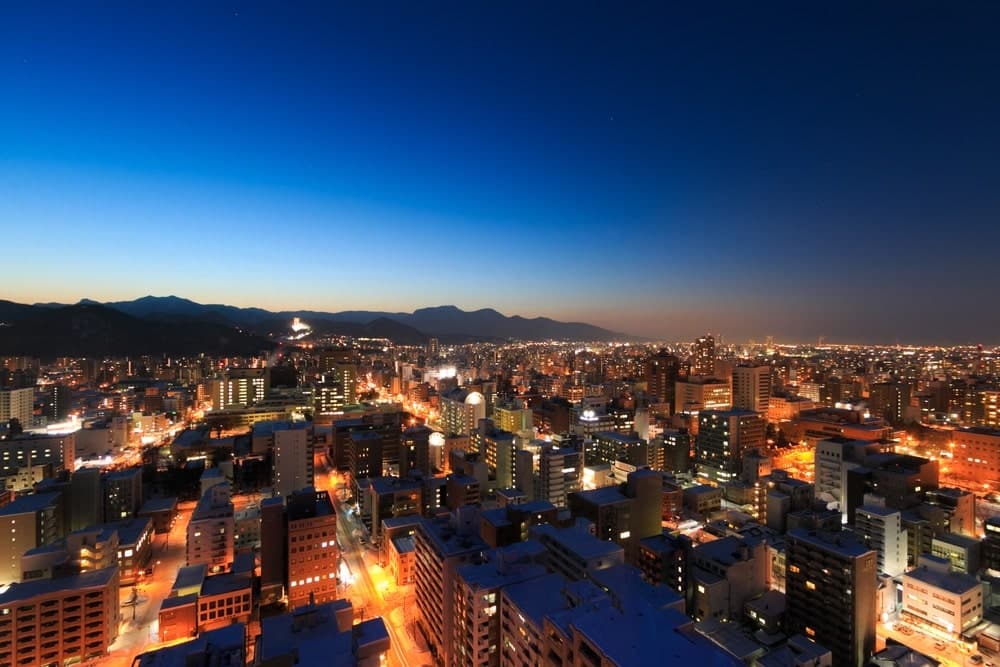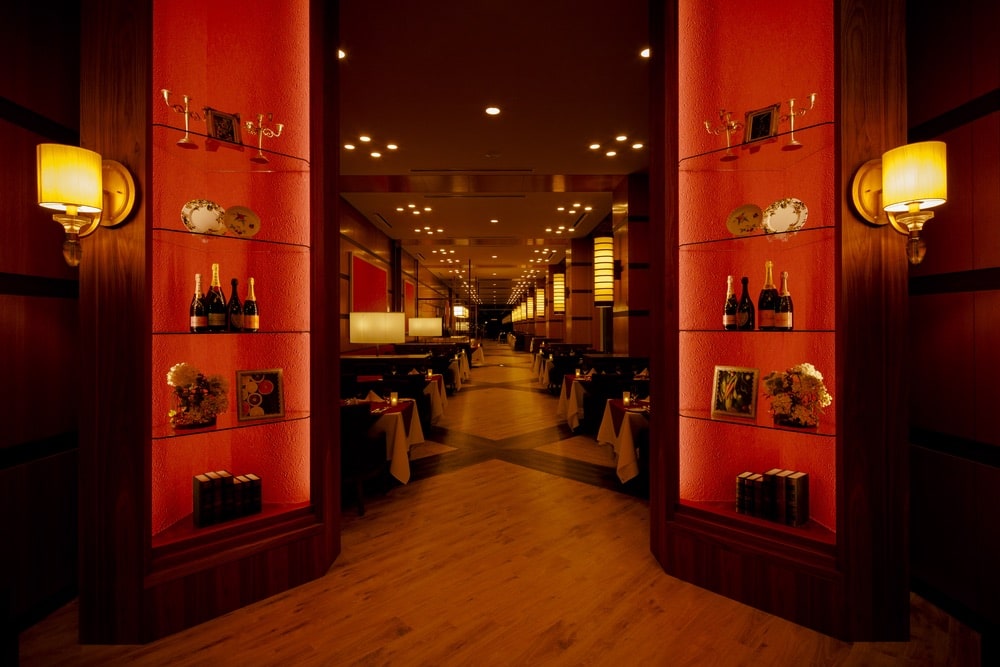 Motoichi Sato, Sushi Chef
Hakodate-Onuma Prince Hotel
"Hakodate, where the hotel is based, is famous for its seafood and marine vegetables, and it is my job to do justice to that wonderful produce by showcasing it in the most beautiful way possible," says Motoichi. "Sushi everywhere uses the same basic ingredients—fish, rice, seaweed—but what you do with them can be the best or worst meal your guests will ever have."
An itamae, meaning a chef who is "in front of the cutting board," is a highly respected profession in Japan—one that takes up to a decade of training to achieve. Sushi chefs must have expert knife skills and know how to make rice of perfect consistency, color, and balance. Depending on the fish they are using, they will need to vary their rice recipe.
Sushi chefs start their careers by washing up and cleaning the kitchen, giving them an appreciation for the entire operation of a restaurant. They then progress to rice maker and then to wakiita, which means "near the cutting board" and is like a sous chef.
Motoichi also says he will never stop improving. "You can never achieve perfection, but you must keep aiming for it," he says. "To excel in your craft as a sushi chef, you must respect and get the best out of your ingredients; you must be a master of your hōchō (special sushi knives); you must be an excellent communicator, so you can interact with diners; you must be precise and graceful in your every movement. All of this needs constant attention. I read a lot and study the work of sushi masters I admire to see how they present their sushi and dress their plates. There is always something new and exciting to discover. I always endeavor to reflect the beauty of the area and the sea in my dishes."
— V —
---
Visit PrinceHotels.com to find these properties and many more and to plan your Japanese culinary excursion with the masters!
ARTICLE CATEGORIES