Story and Photography by Rory Doyle
Petit St. Vincent, just a speck on the map, is a secluded paradise in St. Vincent and the Grenadines, right at the convergence of the Caribbean Sea and the Atlantic Ocean. It's so secluded, in fact, it takes a little extra determination to navigate your way to this 115-acre private island resort designed for a digital detox, intentionally void of televisions and Wi-Fi in the rooms.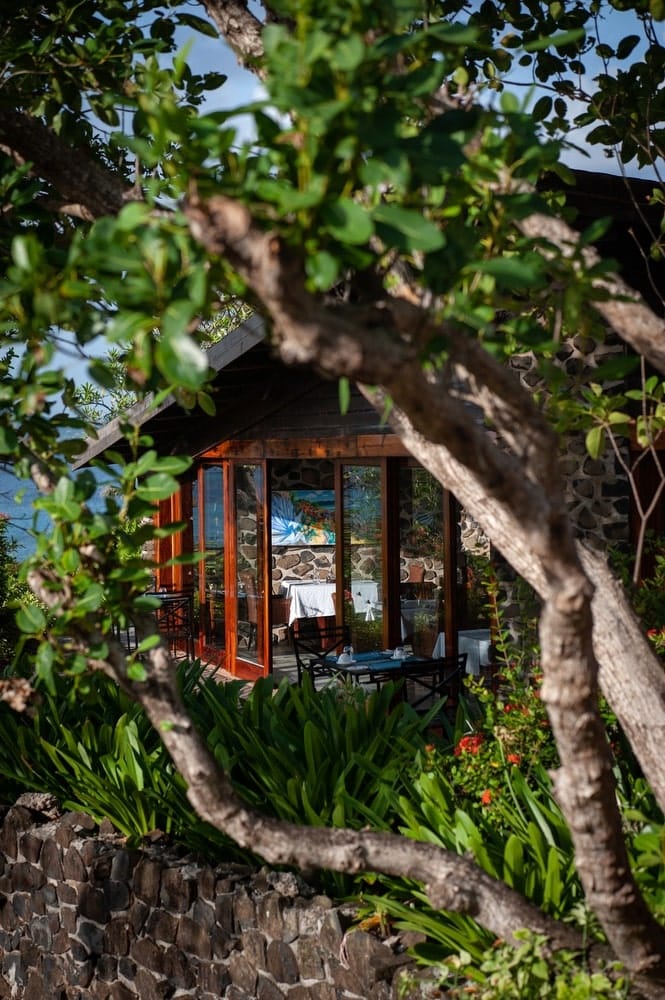 My home base is the remote Mississippi Delta, a harsh contrast to the luxurious Caribbean. For me, the journey to PSV requires a two-hour drive through agricultural flatlands to the Memphis airport, a flight to Miami, a sprint through customs in Barbados, a fifty-minute charter flight to a small island in the Grenadines, another customs checkpoint, and finally, a twenty-minute boat ride. This process is well worth the effort, and it's a journey I would repeat in a heartbeat. I've always believed that hard work pays off, and PSV is perhaps the prime example.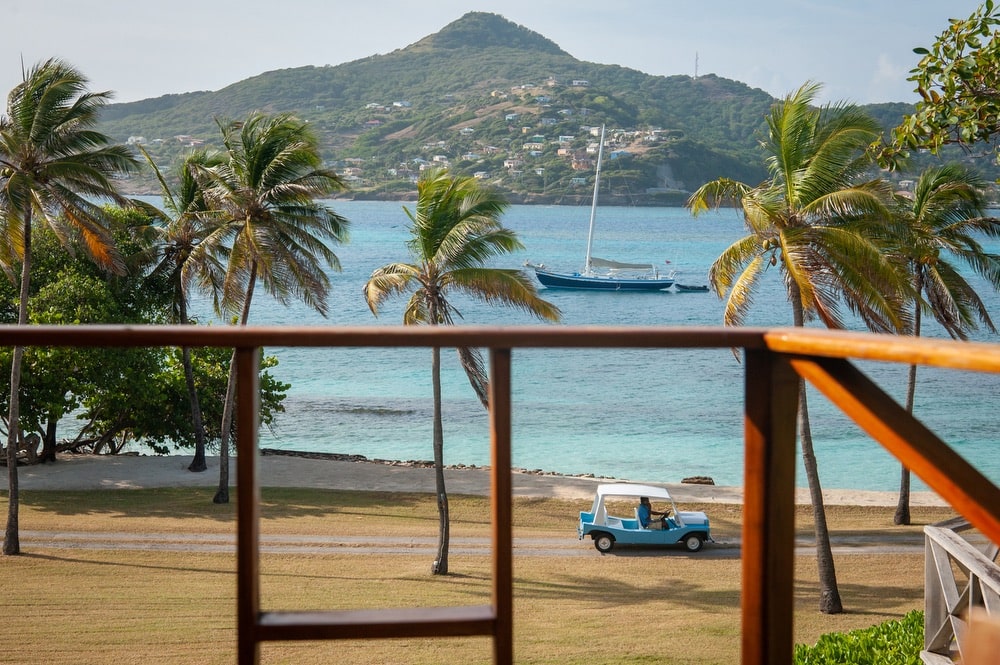 I first photographed the island in 2017 for a magazine assignment, and I was immediately enthralled by a place encouraging visitors to disengage from screens and connect with natural beauty. Since it was a work trip, I flew home with quite a bit of guilt as I explained to my wife the level of luxury I experienced without her. Fortunately, I kept in touch with the resort manager and returned in 2018—this time with my wife—to help capture more photography for PSV and produce a promotional video.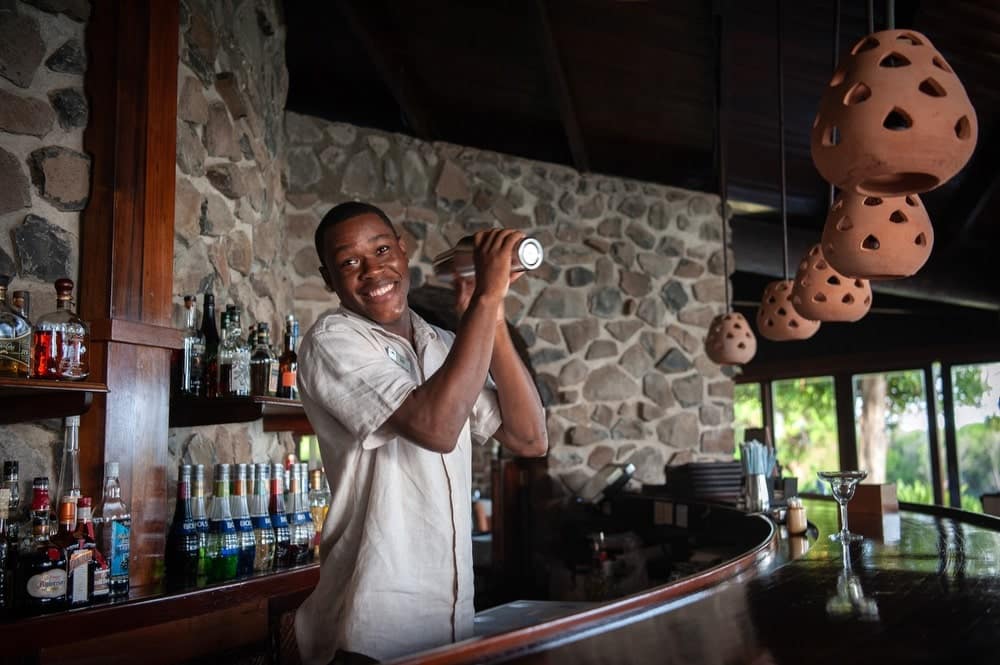 Returning in 2021 required additional resolve due to COVID-19, but thankfully, everything about PSV's design makes it a secure and comfortable location to visit during this new era of travel. The resort is boutique in nature, with twenty-two independent, freestanding guest cottages spread far from each other. Because of this layout, PSV, like a handful of resorts in St. Vincent and the Grenadines, was designated a "Bubble Resort" by the government. (Guests with a negative PCR test weren't required to quarantine.) "The island is quarantine, and quarantine is the island," says Matt Semark, general manager of PSV. "We must be one of the safest places on the planet to visit for a holiday right now." My wife and I both felt extremely comfortable at a time when the travel industry was trying to make sense of a new normal.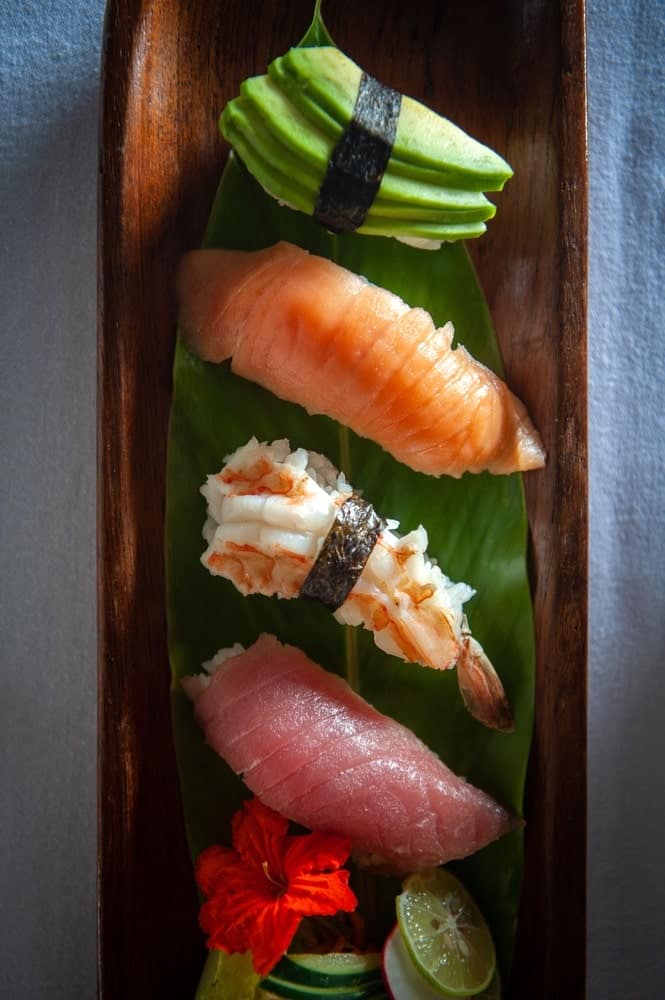 One of PSV's cornerstones has been a call for top-quality hospitality provided by staff, some of whom have worked there for over forty years. Upon arrival, guests immediately benefit from unlimited service—in their rooms, at the hillside spa, in two outdoor restaurants, or at the palapas spread across the island's pristine beaches. One of the unique details is that the primary way of communicating is through an old-fashioned flagpole system. A yellow flag up indicates service is needed, while a red flag up means "do not disturb."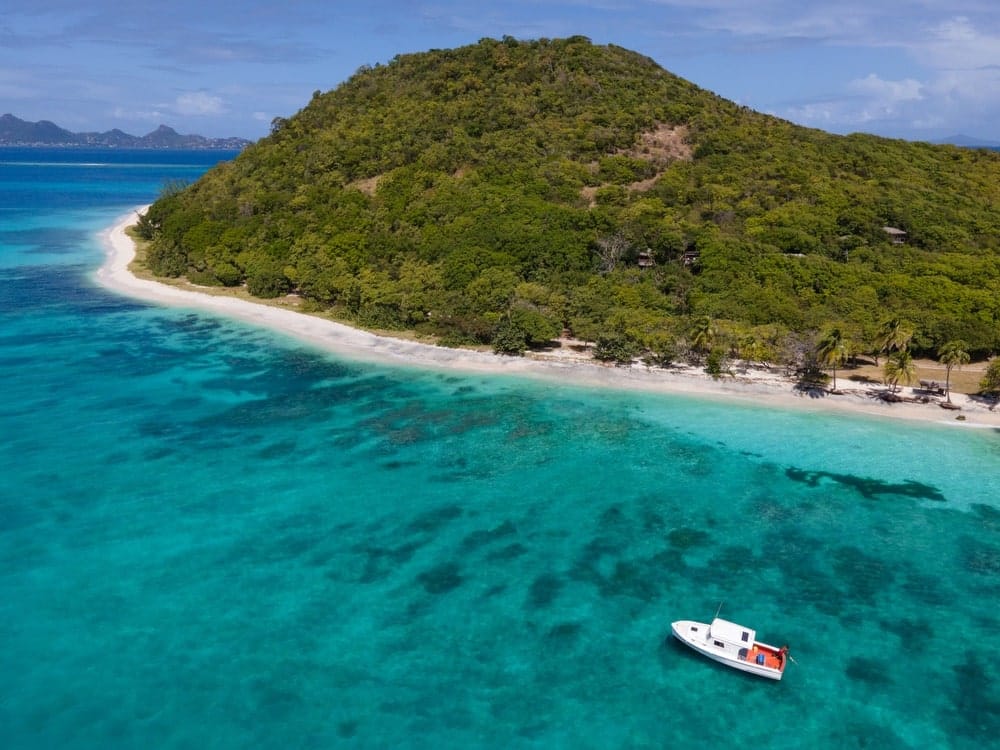 It also doesn't hurt that each cabin is equipped with a cookie jar endlessly replenished with fresh-baked-daily homemade cookies—a constant affront to my attempts to keep my sweet tooth in check. While the resort is entirely walkable, visitors can request a ride in the chic turquoise retro Mini Mokes that constantly zip around the island.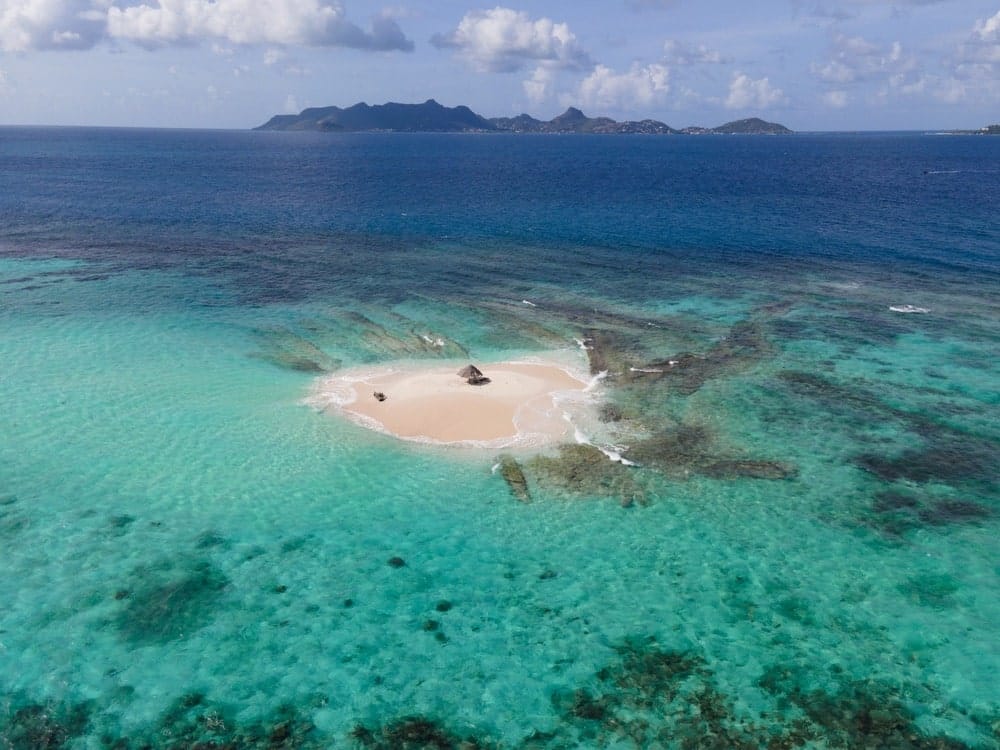 Something about PSV that's always been a draw for me is its commitment to sustainability. They have numerous practices underway, including a reverse osmosis desalination plant, a soundproof and energy-efficient diesel generator to power the island, decreased plastic use, increased recycling of glass and metal, and a "farm-to-fork" philosophy with many of the fruits, vegetables, and herbs used in their dishes coming directly from their organic chef's garden.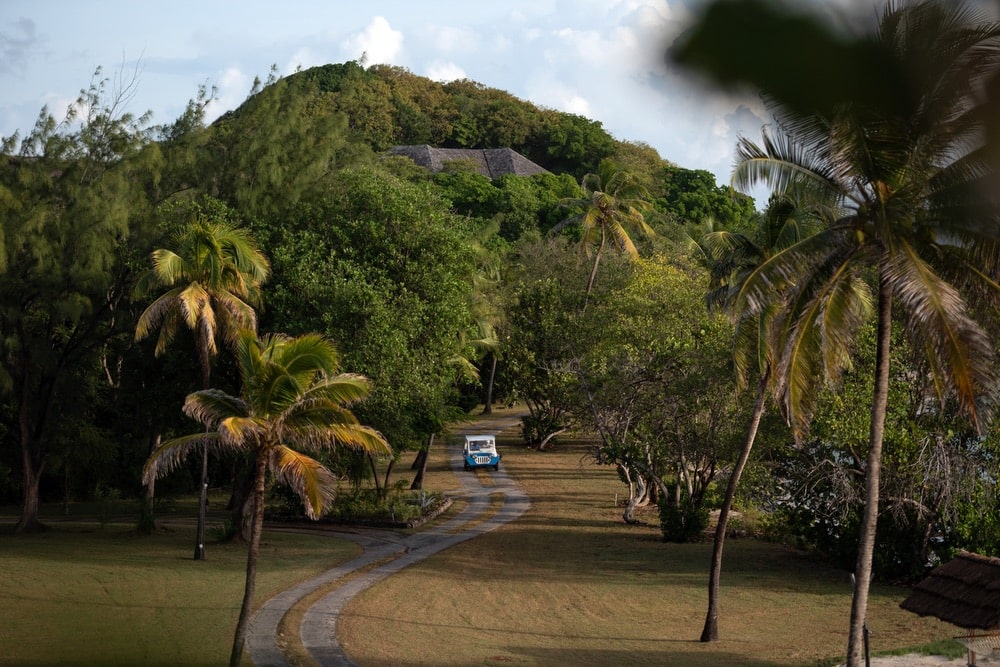 Additionally, they've made great efforts in ocean and coral reef preservation thanks to a partnership with the Jean-Michel Cousteau Diving Center, housed right at PSV. Reef regeneration is done through an expanding coral nursery made of Elkhorn coral fragments collected from around the island. As they continue to grow, the outcrops will be used to repopulate reefs near PSV frequently visited by divers.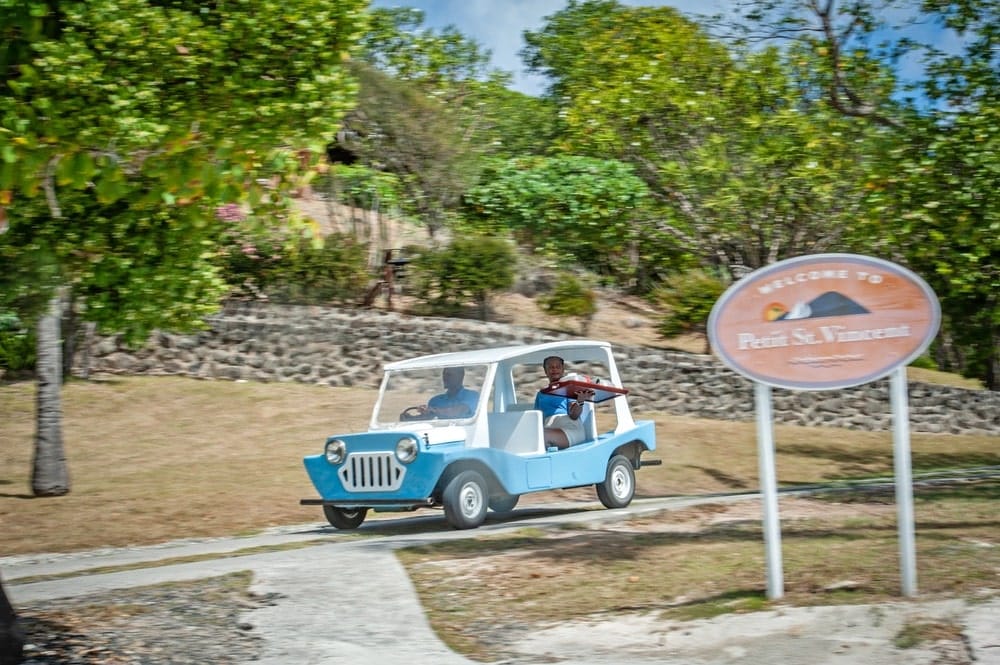 Reef regeneration is done through an expanding coral nursery made of Elkhorn coral fragments collected from around the island.
These collective efforts led to recognition in 2021 by the Small Luxury Hotels of the World's new "Considerate Collection," a list of eco-friendly and sustainable luxury hotels from around the globe. PSV qualified as one of the twenty-six pioneer properties on the list thanks to its high alignment with the Global Sustainable Tourism Council's sustainable travel pillars, which address community, culture, and environment. Not a bad addition to the establishment's previous accolade as a member of the National Geographic Unique Lodges of the World collection.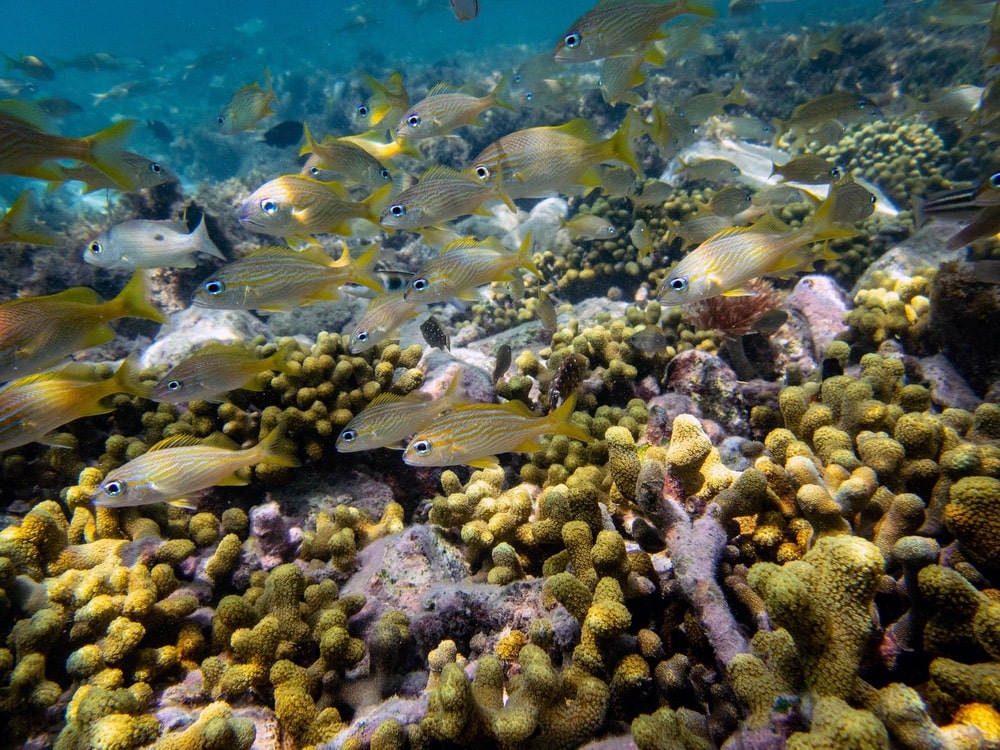 With each visit, it feels like my time on the island flies by because there are countless activities to enjoy—snorkeling, scuba diving, kayaking, windsurfing, paddleboarding, hiking, and deep-sea fishing. Relaxing options include the Balinese hillside spa, yoga, or sunbathing on the beaches located on all corners of the island. But if you want to literally do nothing on vacation, PSV might be the best place on the planet for that. You could spend the entire day wading on the beach outside your cabin, have three meals delivered to you, and spend the rest of the time swaying to sleep in the hammock just a few feet from your door.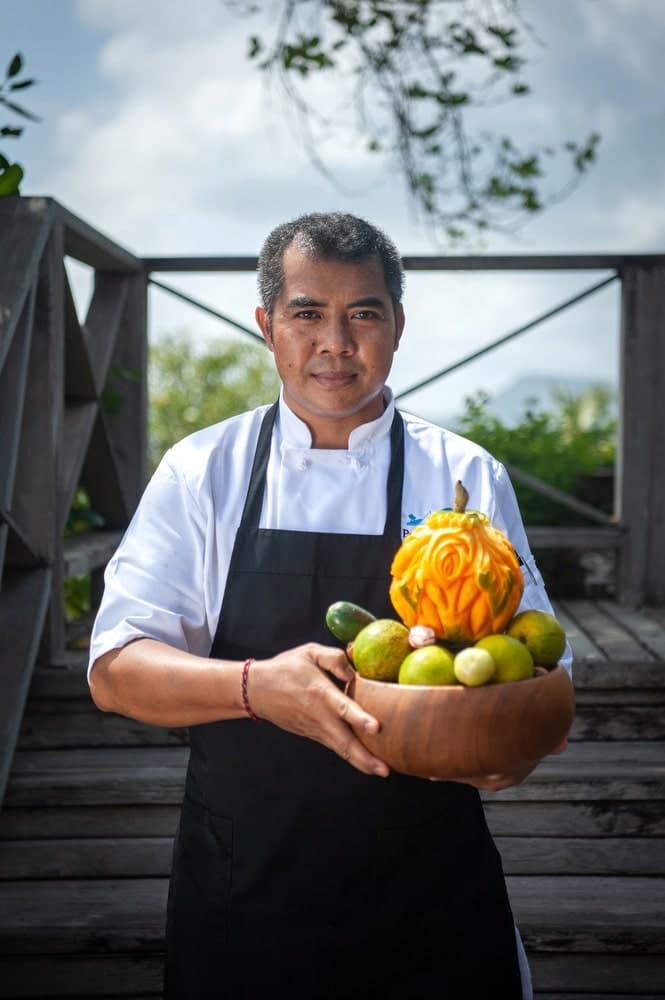 But perhaps my favorite PSV activity is sailing with skipper Jeff Stevens on his forty-nine-foot boat named Beauty. A short sail from the resort is Tobago Cays Marine Park, known as the "Jewel in the Crown," a group of five uninhabited islands encircled by an exquisitely clear lagoon full of fish, vibrant coral, and friendly sea turtles. The turtles here are accustomed to visitors, and one of the memories I'll cherish is swimming and snorkeling close to these beautiful animals as they fed on turtle grass in the shallow waters. The park is truly stunning and one of the most alluring seascapes I've experienced. As we set sail back to PSV, Stevens pointed out a tiny but striking beach on one of the islands as the location for a scene in Pirates of the Caribbean.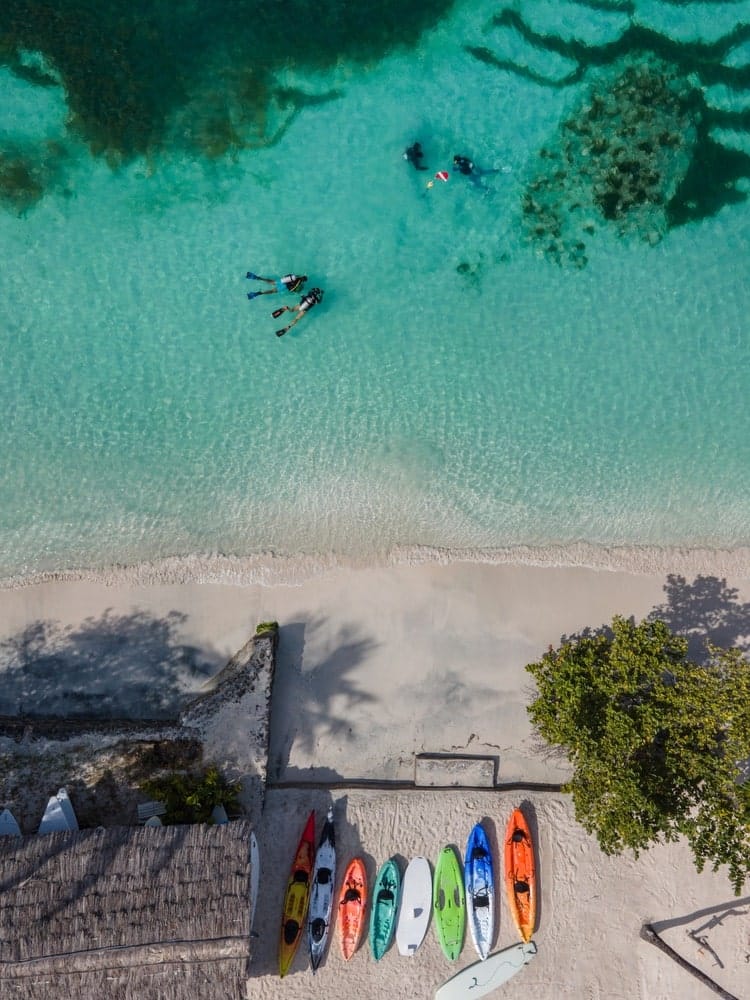 As we set sail back to PSV, Stevens pointed out a tiny but striking beach on one of the islands as the location for a scene in Pirates of the Caribbean.
It's difficult to summarize a place like Petit St. Vincent, where every corner you turn, you find another sight just as gorgeous as the last. It's an island that draws you in and doesn't leave your mind when you return home. Capt. Stevens arrived in the 1990s with the intention of staying six months to help a friend build a boat. But not long after his first visit, he decided he couldn't bring himself to sail home—and he's been there ever since.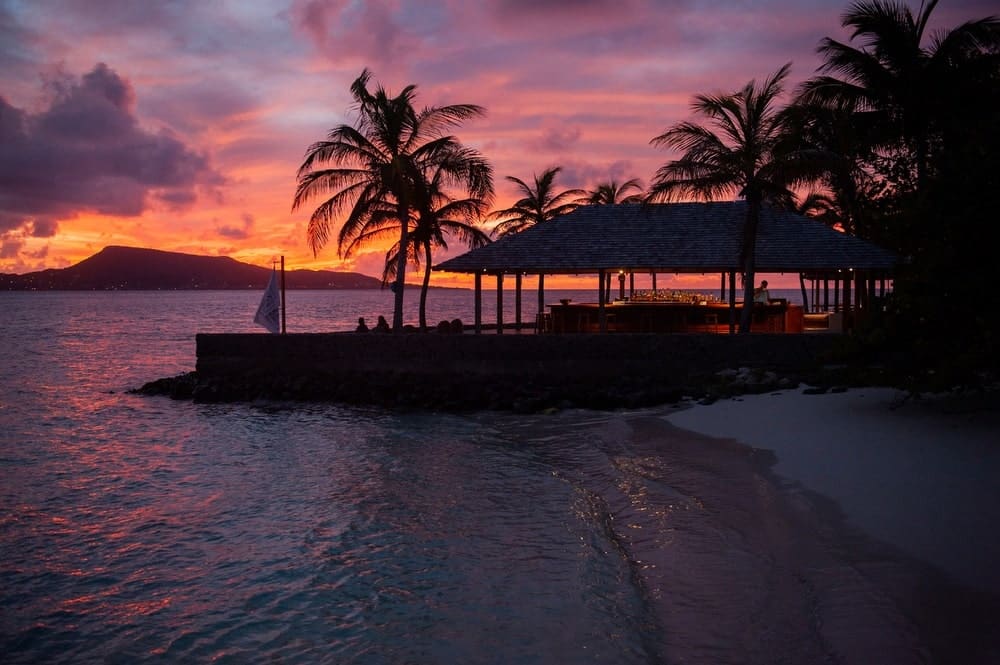 "Sometimes when you arrive, you just need to know you've arrived," he says.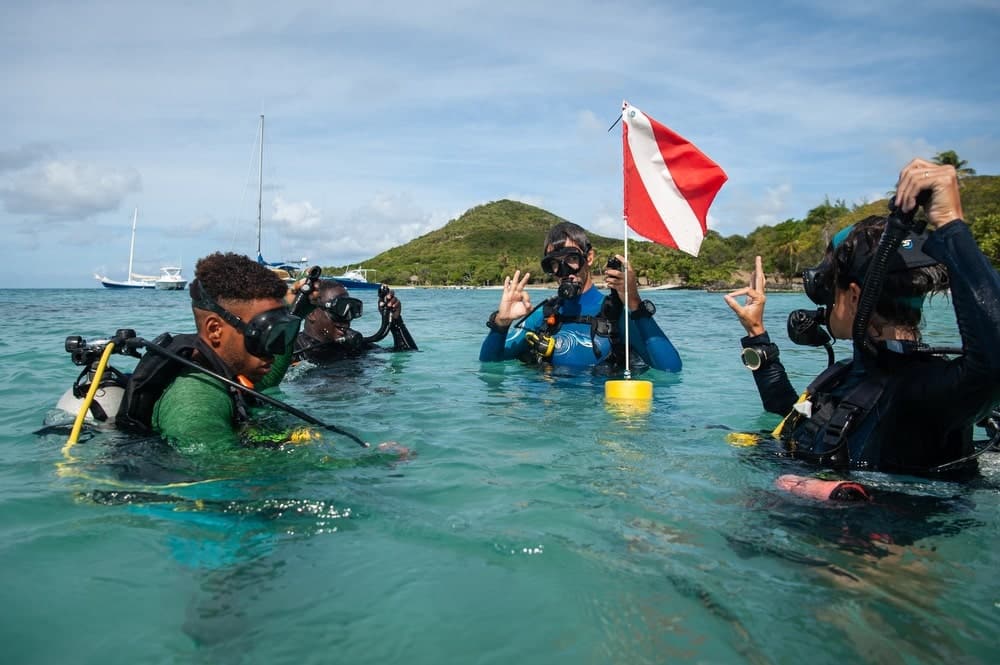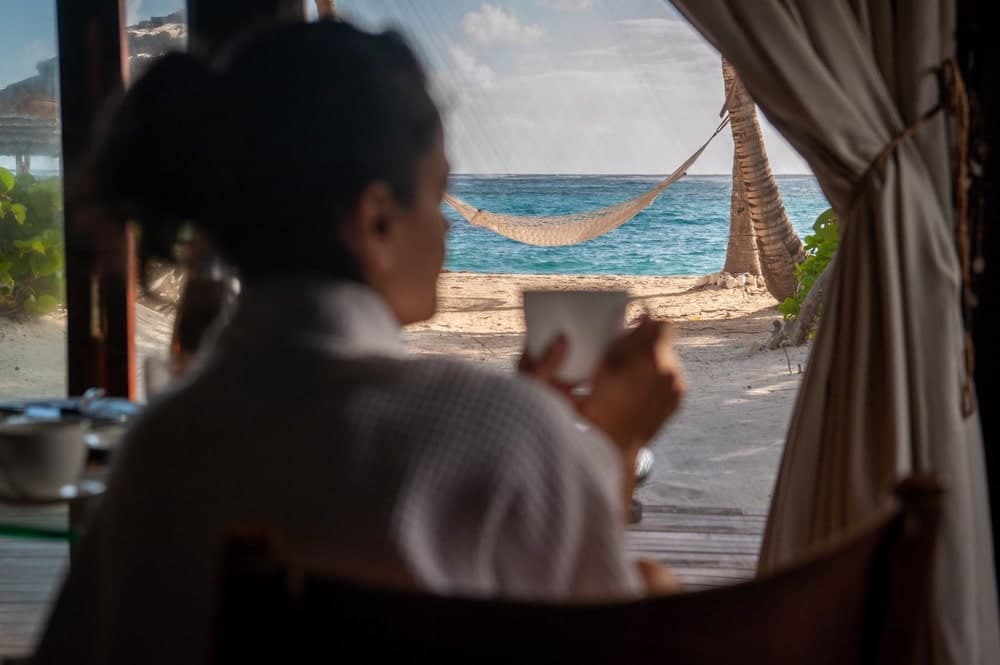 — V —
---
Head to PetitStVincent.com to start planning your trip!
Rory Doyle is a working photographer based in Cleveland, Mississippi, in the rural Mississippi Delta. Born and raised in Maine, Doyle studied journalism at St. Michael's College in Colchester, Vermont. In 2009, he moved to Mississippi to pursue a master's degree at Delta State University. Doyle has remained committed to photographing Mississippi and the South, with a particular focus on sharing stories from the Delta. Visit RoryDoylePhoto.com or follow him @rorydoylephoto.
ARTICLE CATEGORIES