Real Fun Events in 2023
Photography courtesy of Visit Panama City Beach
Known as "The World's Most Beautiful Beaches" for a reason, the white-sand destination of Panama City Beach offers over twenty miles of coastline on the clear, warm Gulf of Mexico and the wildlife-rich St. Andrew Bay. It's also home to world-class annual events, from music festivals to holiday extravaganzas, sporting events, and more. This family-friendly beach town welcomes visitors from around the world each year, and 2023's lineup of festivals, concerts, and more promises good times for all ages. Check out some of the highlights: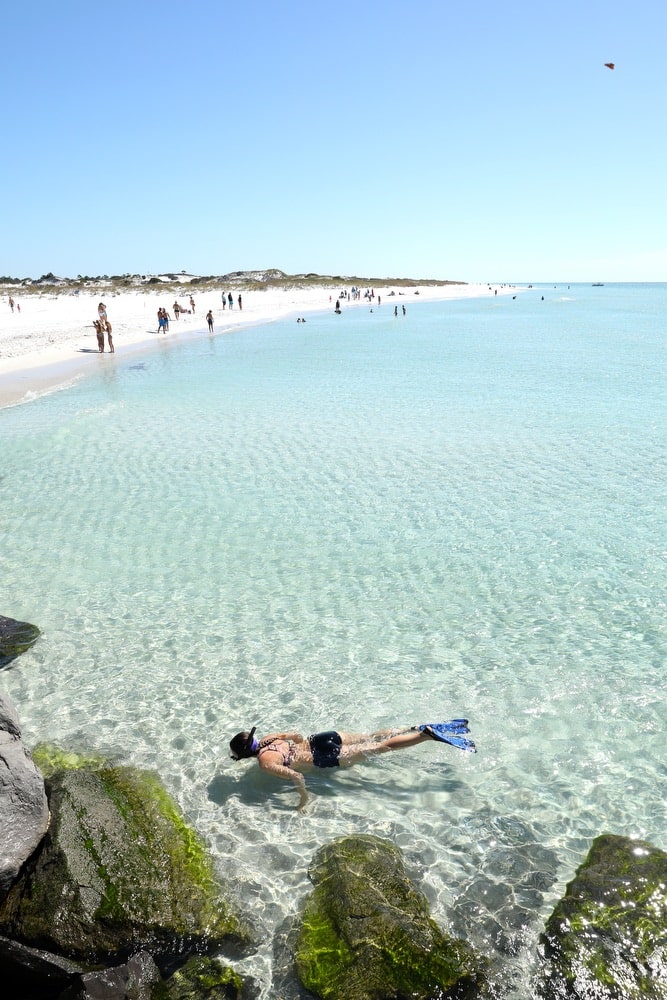 Mardi Gras & Music Festival
February 3–4
Combine the excitement of an authentic Mardi Gras celebration with the spectacular views of emerald green water and sugar-white sand, and you're in for a real treat at the Panama City Beach Mardi Gras and Music Festival. The festival features entertainment for the whole family in conjunction with the Krewe of Dominique Youx's great Mardi Gras at the Beach parade.

Food Truck & Craft Beer Festival
February 18–19
Food Truck Festivals of America is bringing the Annual Panama City Beach Food Truck & Craft Beer Festival back to Aaron Bessant Park! On February 18 and 19 from noon to 5:00 p.m. (VIP hour is 11:00 a.m. to noon), Florida's most popular food trucks will dish out fan favorites while the season's top craft beers will be available for sale. This festival will be a weekend of craft beer, great food, lawn games, music, and fun for the whole family. Thirty food trucks will be serving everything from fall-off-the-bone BBQ to wood-fired pizza, juicy prime rib, spicy Korean food, gooey mac and cheese, and so much more!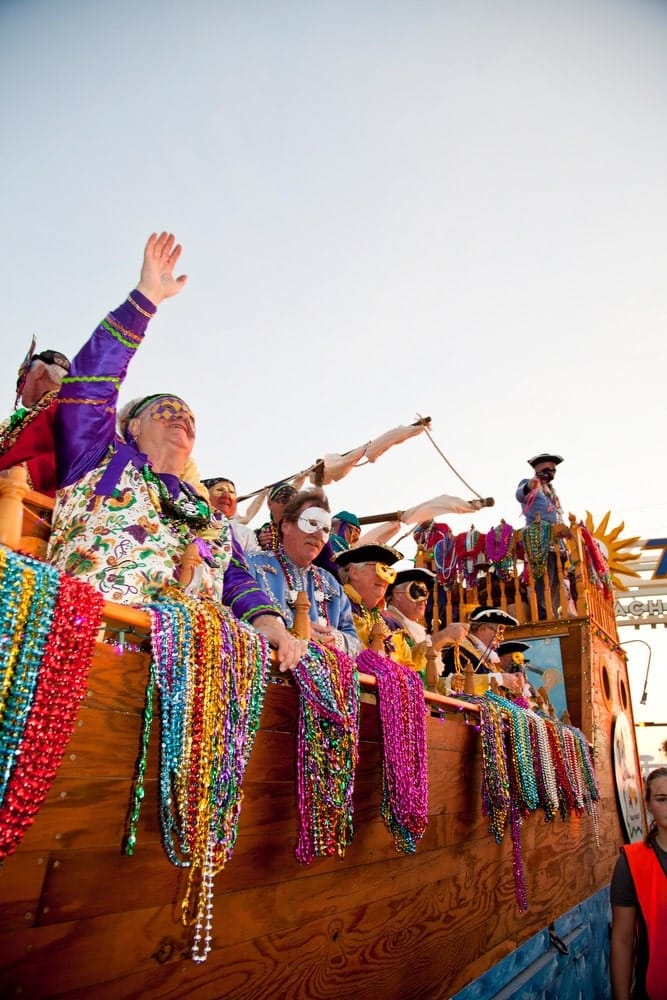 Emerald Coast Cruizin'
March 8–11; Fall Date TBA
Twice a year, Panama City Beach becomes a giant outdoor showroom for thousands of hot rods, classic cars, and speedsters for this three-day event at Aaron Bessant Park. Visitors will want to experience the numerous live bands, meet and greets, and presentations. Activities include cruise-ins, concerts, parties, vendors, food, parades, and celebrity appearances. One lucky collector can even drive home a vintage vehicle if they prevail in the frantic bidding at a live auction. Car enthusiasts of all ages are welcome.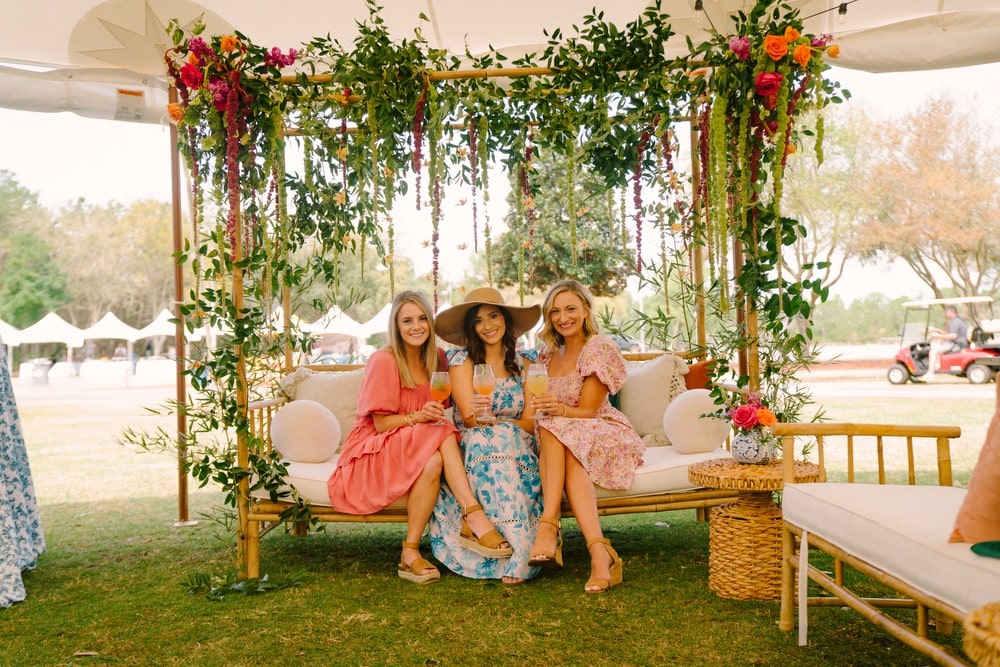 UNwineD Presented by Publix
March 31–April 1
This two-day Southern garden party in Aaron Bessant Park features superb craft beer, spirits, and wine from around the world, plus culinary creations by Northwest Florida's leading chefs. At its heart, UNwineD is a stylish garden party showcasing the region's best. Following a VIP kickoff party on March 31, UNwineD officially begins with the Grand Afternoon Tasting on April 1. Wander from booth to booth while tasting the best craft beers, wine, and spirits from around the world and sampling delectable creations from leading chefs in the Northwest Florida area. Browse through Art & Vendor Row, filled with local shops and boutiques, and be sure to also stop by the Southern Living tent for home decor, cookbooks, and more! After the Grand Afternoon Tasting, enjoy live music by headliner Magic Giant and the opening act, The Collection. Tickets are limited to this event. You must be 21 or older to attend the Grand Tasting (accompanying children 12 and under permitted).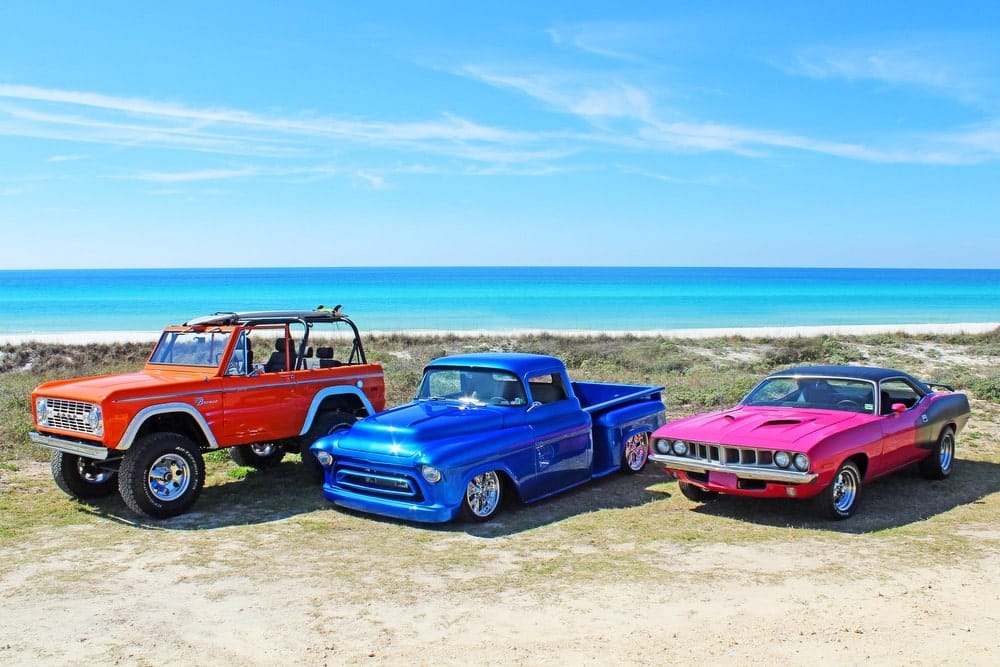 Seabreeze Jazz Festival
April 19–23
Named a Top 10 Jazz Festival in the USA by Jazziz Magazine and recently nominated as Best Jazz Festival at the Oasis Smooth Jazz Awards, the Seabreeze Jazz Festival in Panama City Beach combines the top national smooth jazz artists with a whole weekend of fun, sun, great beaches, and good times—all on the west end of Panama City Beach. The event now attracts over twenty thousand fans from the USA, Canada, and Europe for the ultimate performance-packed weekend of jazz.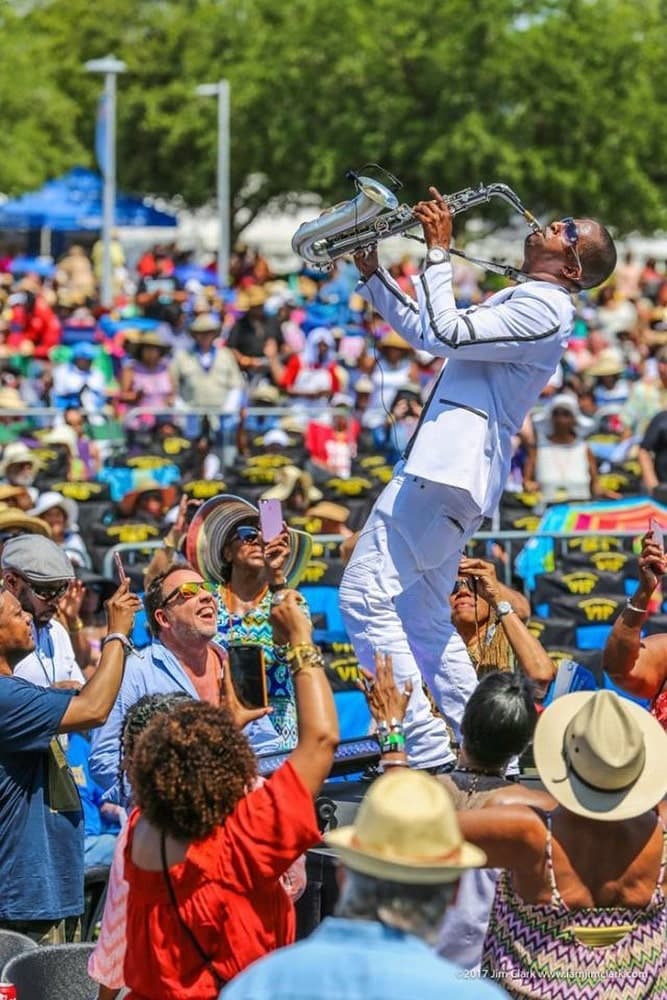 Wander from booth to booth while tasting the best craft beers, wine, and spirits from around the world and sampling delectable creations from leading chefs in the Northwest Florida area.

Thunder Beach Motorcycle Rally
May 3–7; October 23–29
Known as the "Most Biker-Friendly Free Rally in the United States," Thunder Beach is a biannual event in spring and fall in Panama City Beach. Bikers, vendors, and exhibitors from around the country descend on the destination to share stories, listen to great bands, and experience exciting live entertainment. The free, four-day rally features over two hundred vendors and exhibitors, a bike parade, beauty pageants, poker runs, live music, motorcycle stunt shows, tattoo contests, bike shows with category judging, and more. Happenings will occur at multiple venues throughout the area, welcoming over sixty thousand biking enthusiasts. For the full event schedule, visit the Thunder Beach website.
Gulf Coast Jam
June 1–4
Join us for the annual Gulf Coast Jam at Frank Brown Park in Panama City Beach, Florida! From June 2-5, you can enjoy the most exciting acts in country and southern rock music today. Panama City Beach is situated on the Emerald Coast and offers the ideal festival location. In the morning, live it up at the beach, enjoying sublimely soft sand, crystal-clear waters, and the best outdoor recreation. Then, spend the afternoon jamming your heart out to the best country music. Dance away the cool nights with sounds as fresh as a sweet Gulf breeze. This year's headliners promise a good time as Morgan Wallen, Miranda Lambert, Hardy, and Kane Brown take the stage, along with over two dozen more unforgettable artists and bands.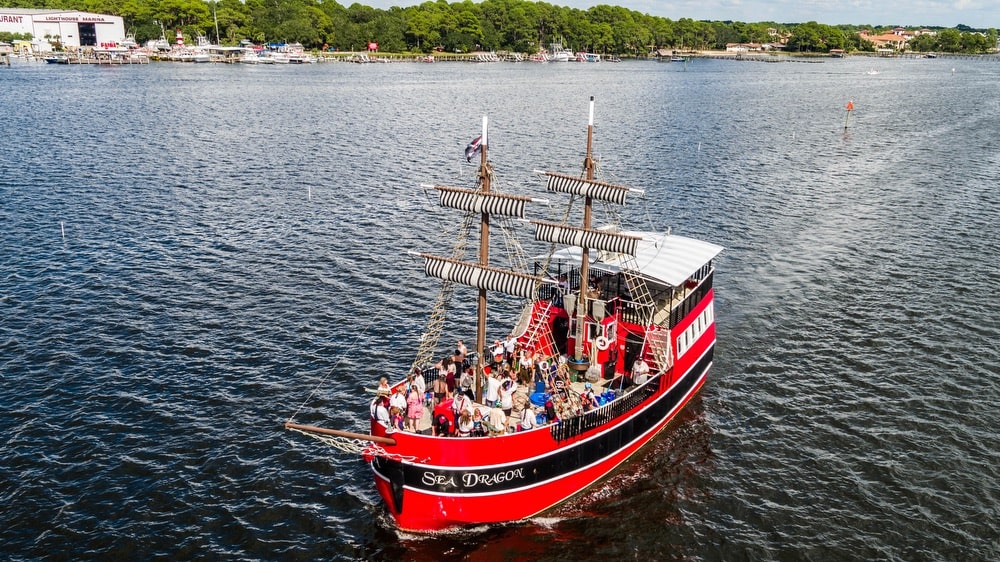 Summer Concert Series
June–August on Tuesdays
Hot summer nights are made for music, and the Summer Concert Series has become a beloved summertime tradition in PCB. Enjoy a free concert in the park every Tuesday at Aaron Bessant Park Amphitheater—bring your lawn chairs and blankets and enjoy the sounds of summer music; coolers, food, and pets are welcome.
Real. Fun. Fourth.
July 2–4
What better way to celebrate Independence Day than enjoying fireworks on the beach? Panama City Beach celebrates the Fourth of July with the largest display on the Gulf Coast as fireworks erupt along the beach. Offering three nights of fireworks, Panama City Beach presents visitors with spectacular views to experience its magical displays from various locations, from resorts to waterfront restaurants. In addition, PCB has many special events to keep you entertained throughout the holiday weekend. Choreographed music simulcast is available when you tune into any of the four Magic Broadcasting stations for the Freedom Rocks! and Star Spangled Spectacular firework shows.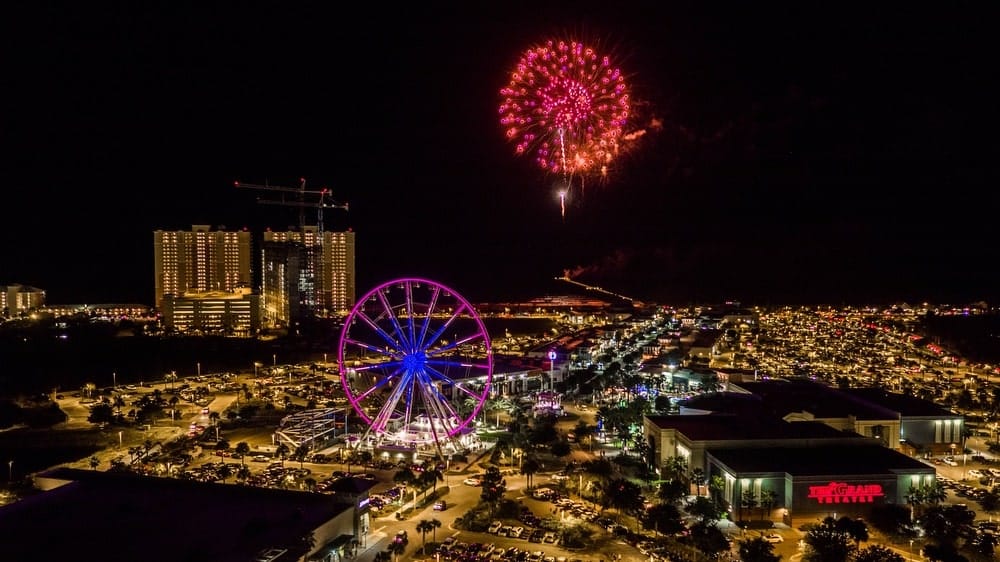 Enjoy a free concert in the park every Tuesday at Aaron Bessant Park Amphitheater.
Pirates of the High Seas & Renaissance Fest
October 6–8
The annual event celebrates the legacy of the pirates who once roamed the Gulf of Mexico and pillaged the Emerald Coast, telling the tale of Dominique Youx and his krewe of loyal buccaneers through staged pirate battles and storytelling. Pirate fans can enjoy online and in-person activities, including a digital pirate costume contest, an in-person and online treasure hunt, parades, live music, fireworks, Renaissance vendors and activities, and more in Panama City Beach.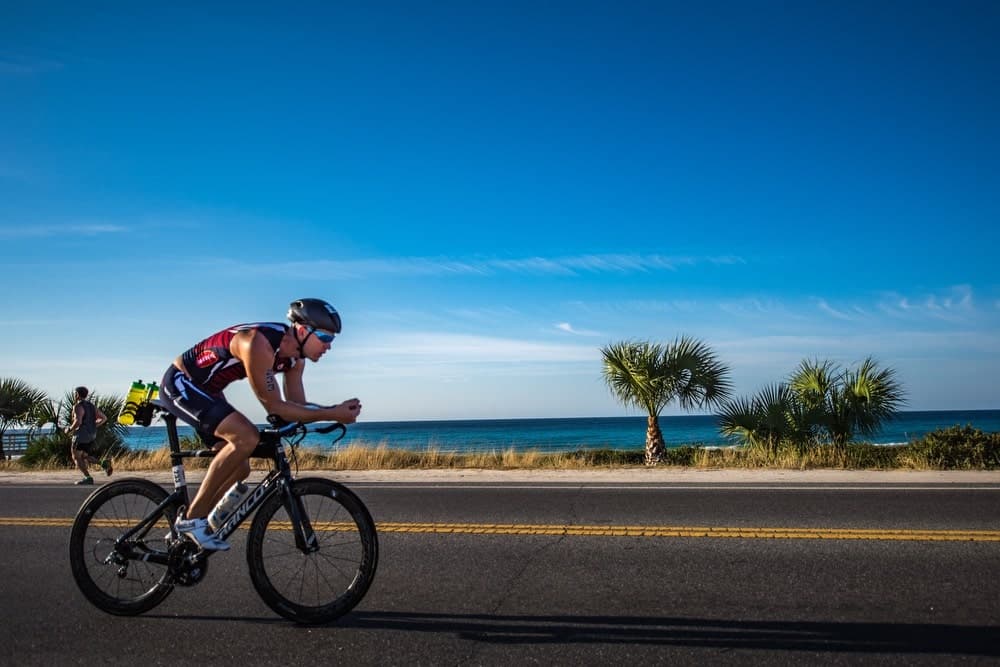 Oktoberfest
October 13-15
It's time for great beer and brats in Panama City Beach! At Aaron Bessant Park in Pier Park, PCB Oktoberfest is on for three days of German beer, food, music, and activities for kids and families. The event will feature a massive tent decorated like the authentic Oktoberfest tent in Munich, Germany, two outdoor beer gardens, and a VIP section. Get ready for great German food! Pair your beer with famous or smoked brats, mettwurst, or hot dogs (with or without sauerkraut). Plus, nothing is better with your new and old favorite beer than giant pretzels with beer-infused cheese. Come out for good eats and great times with friends and family.
IRONMAN Florida
November 4
Race day in Panama City Beach is like no other you've experienced. Surrounded by the emerald green waters of the Gulf of Mexico, the Visit Panama City Beach IRONMAN Florida—part of the VinFast IRONMAN North America Series—is the perfect fusion of speed, history, and leisure. Make it your vacation destination as you and your family dip your toes in the sand at some of the world's most beautiful beaches. Make it your personal best on this iconic flat, fast course. Make it your race-cation. Make it your first IRONMAN. Make it yours.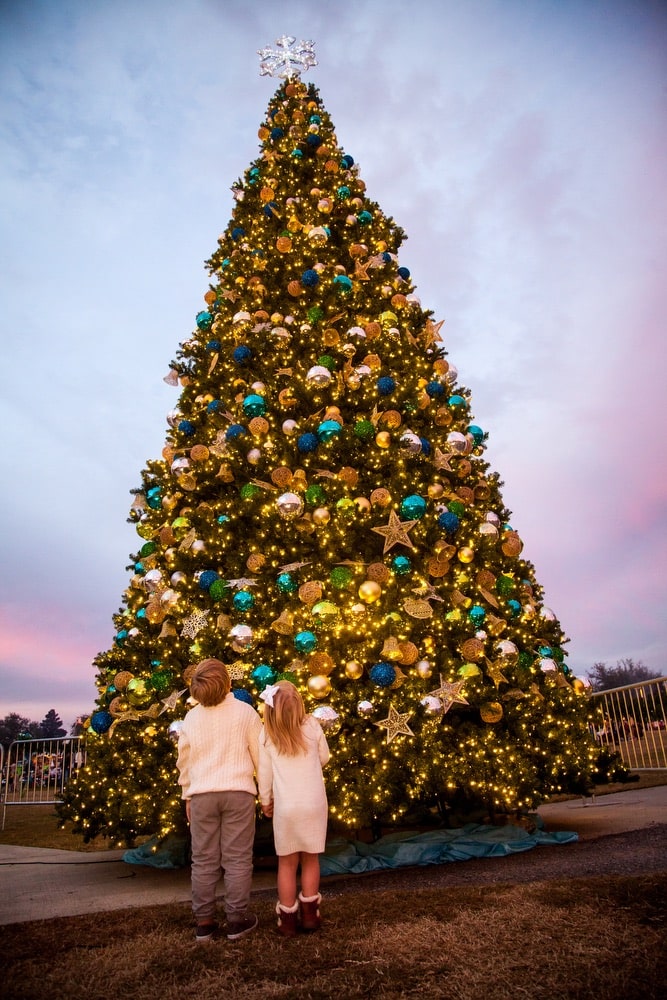 Beach Home for the Holidays
November 24–25
Thanksgiving weekend in Panama City Beach waves goodbye to fall and sets the stage for the most magical month of the year. Thanksgiving Thursday may be the time for turkey, but Santa Claus is coming to town that weekend! Aaron Bessant Park serves as the site of carol-themed concerts, s'mores, an appearance by Santa, and activities for the kids. Fireworks will be the encore each night.
New Year's Eve Beach Ball Drop
December 31
Come to Panama City Beach on December 31 to enjoy not one but two great opportunities to welcome the New Year. The streets of Pier Park are closed off to traffic as thousands of revelers enjoy free live music, entertainment, fireworks, and good cheer. For those too excited to wait or those fans of New Year's Eve who want to conduct the countdown twice, there are separate Beach Ball Drops at 8:00 p.m. and midnight. On the way to midnight, bands perform for the gathering crowd, anticipating the countdown to 2024 when a giant, glowing beach ball is lowered to signal the start of the New Year and an excellent fireworks display lights up the night. Times Square has nothing on this Panama City Beach NYE party!
— V —
---
Head to VisitPanamaCityBeach.com to learn more and start planning your beach trip.
ARTICLE CATEGORIES