Charlotte Is Ready for Its Close-up
By Page Leggett
If effort alone could translate into tourist numbers, Charlotte would rival Times Square as a major draw. The city tries hard to win people's hearts. Really hard.
Exhibit A: The organization created to promote uptown,* Charlotte Center City Partners, boasts on its website: "Charlotte Center City is the most vibrant urban center in the Southeast." (*Charlotte boosters are so relentlessly upbeat that they used to insist that everyone refer to "downtown" as "uptown." Just when residents got used to that, they now want us to refer to it as "Center City.")
Bless their hearts.
It's not that Charlotte (named for Queen Charlotte of England, wife of King George III) doesn't have valid reasons to boast. We do. But most of them come from economic-development hype and are related to the ideal environment we'd make for your corporate headquarters.
But there's more to Charlotte than being an excellent place to do business. The city is a lovely place to spend a weekend. Or a lifetime, as I have. Why? Let's start with the food.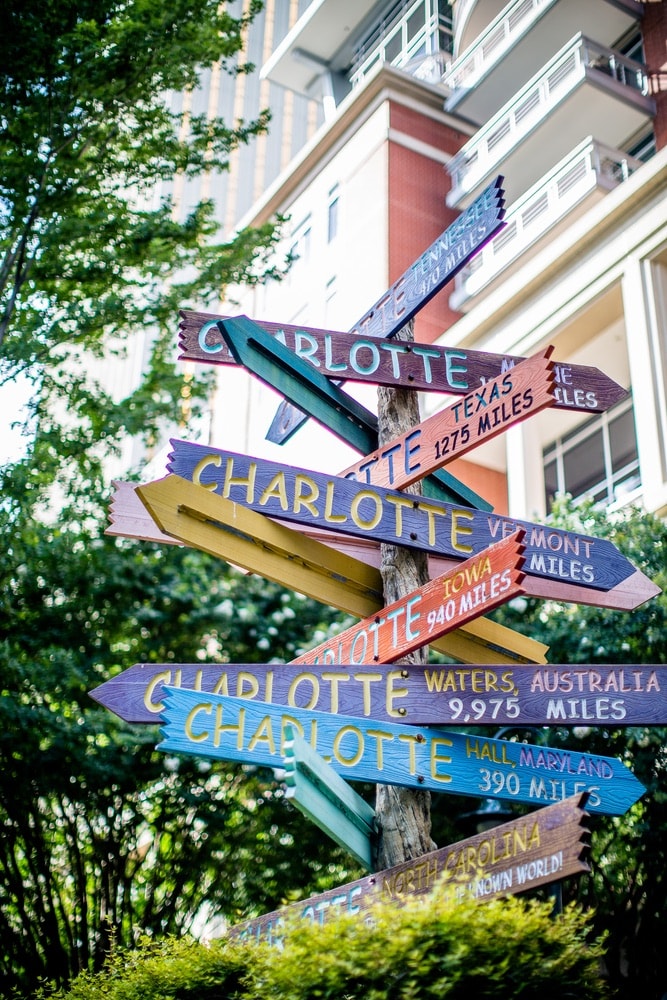 Eat
If the way to a tourist's heart is through the stomach, then you and Charlotte may soon be going steady. Landing a Johnson & Wales University (JWU) campus in 2006 helped turn the Queen City into a legit foodie town.
JWU grads are, or have been, in the kitchens of some of the city's best eateries, such as the inconveniently located but worth finding Heirloom. (Chef-owner Clark Barlowe is also a forager. If there's a dish with mushrooms on the menu, he likely picked them.)
There's probably no one with a JWU degree in the kitchen at the takeout-only, cash-only Price's Chicken Coop (an institution since 1962), but this place is the real deal. Your lunch—whether it's chicken, fish, or shrimp—will be fried. And it will come with more fried things (french fries, hush puppies) plus coleslaw and a roll. When in the Southeast, order sweet tea.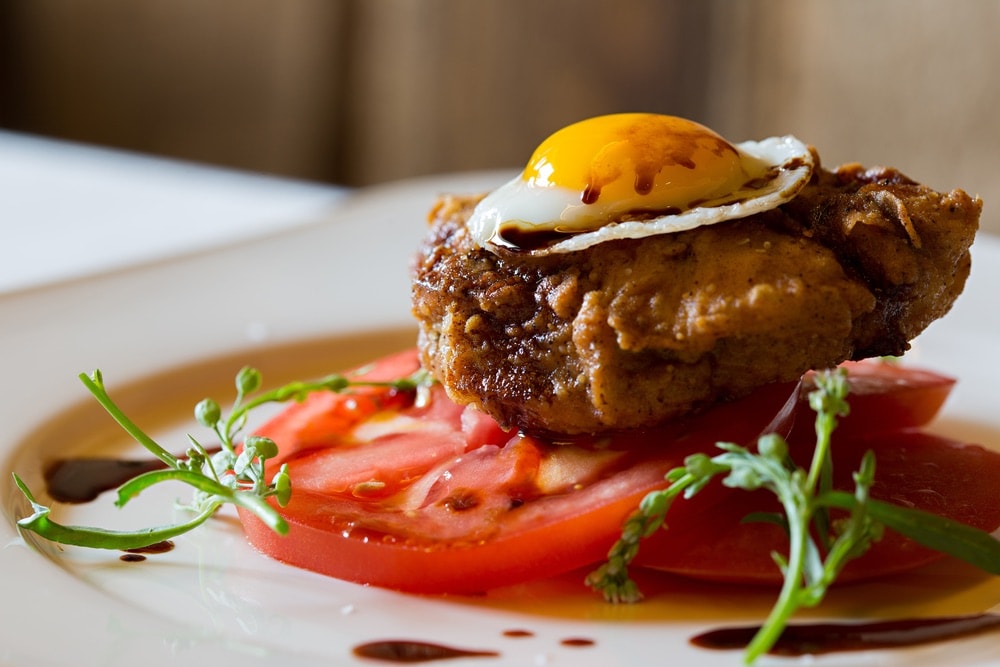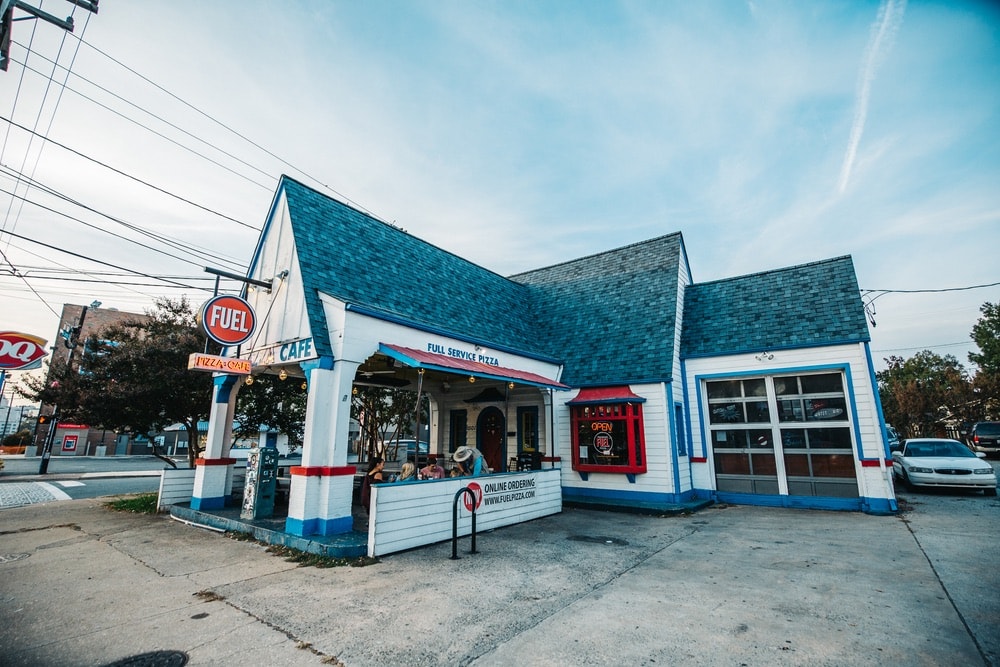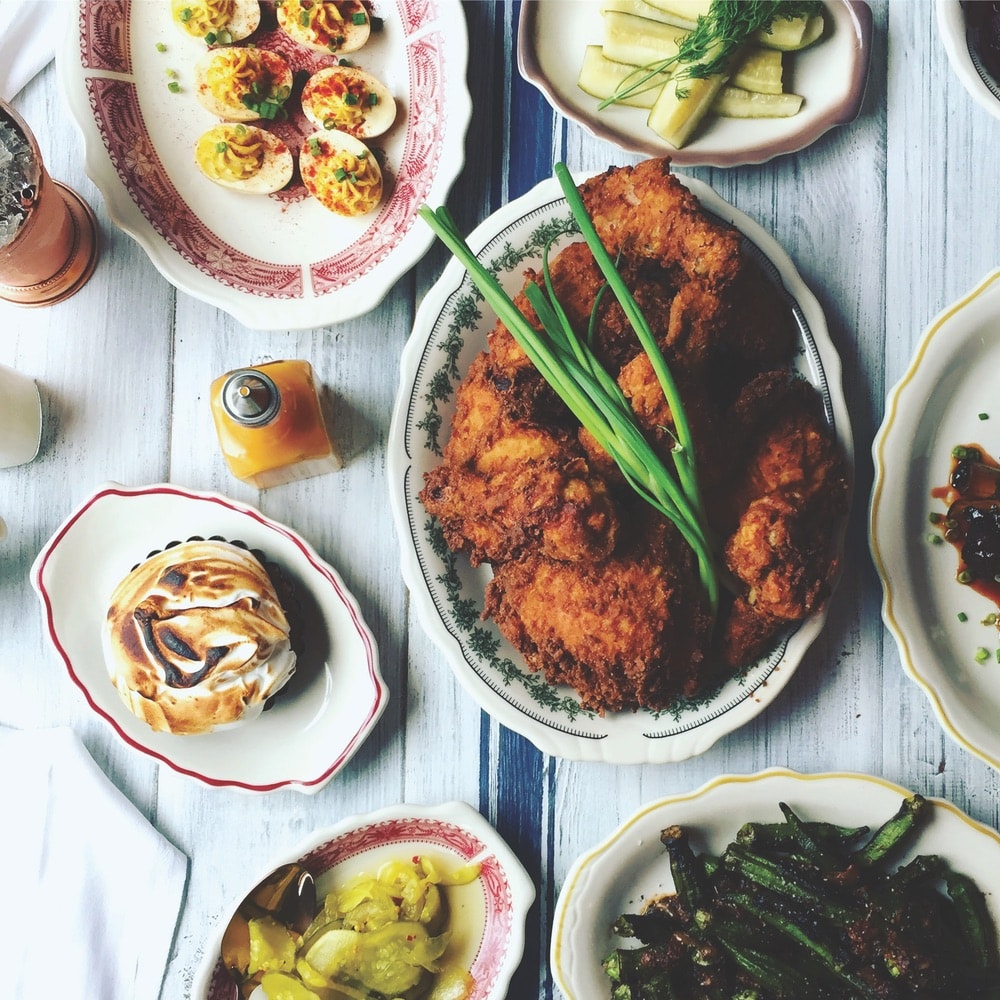 Want your fried chicken in something other than a to-go box? Try the hipster meat-and-three hangout in artsy NoDa (short for North Davidson Street) called Haberdish, the sophisticated Carpe Diem in historic Elizabeth, and uptown's soul food joint, Mert's Heart and Soul.
While uptown has dressed itself in neon and is giving you the hard sell, nearby neighborhoods are leaning back, taking a swig, and figuring you'll find them sooner or later.
Your lunch—whether it's chicken, fish, or shrimp—

will

be fried. And it will come with

more

fried things (french fries, hush puppies) plus coleslaw and a roll. When in the Southeast, order sweet tea.
A few minutes' drive from uptown is the effortlessly cool Plaza Midwood neighborhood, home to Soul Gastrolounge, a second-floor hideaway that doesn't take reservations. Don't worry about the wait. Dirty South Nachos (fried chicken skin with pimento cheese fondue) and shells and cheese (pasta shells stuffed with pork belly, baked with white American cheese, and topped with bacon-fat corn bread crumble) will be your reward.
Just across Central Avenue is a cozy Irish gastropub, the Workman's Friend. If there's a wait (this place doesn't take reservations either), have a drink at either the indoor or the courtyard bar. I always order a Fine Thing, a concoction with prosecco, lavender honey, and fresh lemon juice served in a coupe. Too frou-frou? Try the Honey Badger, made with Cathead honeysuckle vodka, brown sugar pear preserves, and fresh lemon.
The no-frills Comet Grill in an off-the-beaten-path shopping center in historic and high-end Dilworth serves hand-cut, skin-on fries and juicy burgers. (Order the classic with pimento cheese, bacon, and grilled onions.) Expect a party crowd on Fridays when the local kingpins, the Lenny Federal Band, hold court.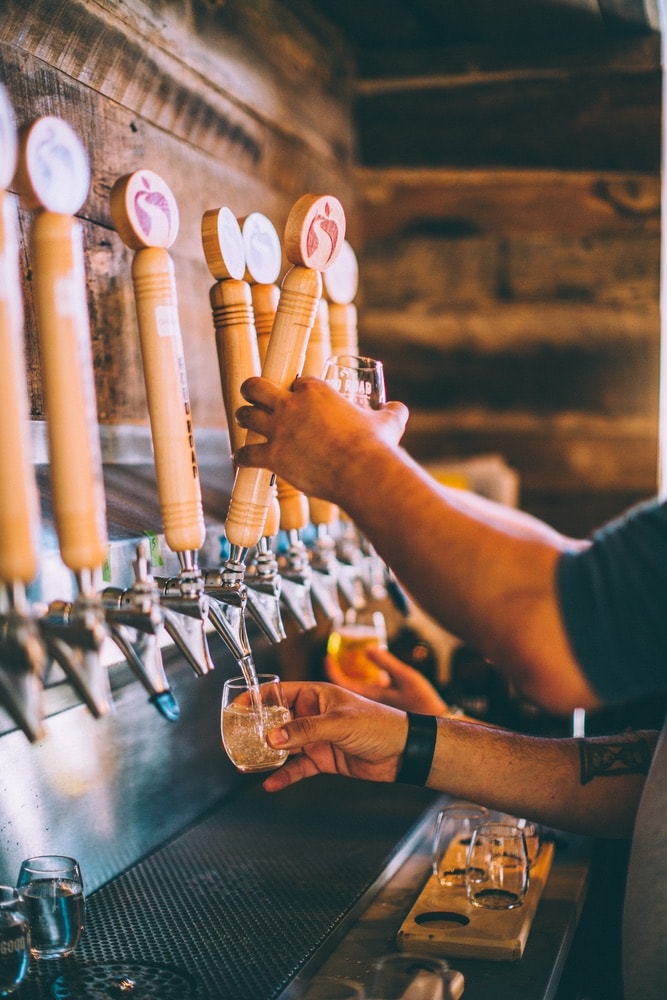 In charming Elizabeth—home to a free trolley that runs from here to uptown—Customshop is a sexy spot with a continually evolving menu. One staple is the barbecued octopus with warm tomato chorizo vinaigrette. No matter what the house-made ice cream of the day is, get it.
South End's ramen shop, Futo Buta, is the ultimate hidden gem. It's on the Lynx light rail line and not readily accessible by car, but the shoebox-sized shop is worth seeking out for their bodacious bowls of noodles and selection of sakes.
Drink
No hyperbole here—Charlotte's craft beer scene is intense.
Chris Goulet opened Birdsong Brewing Co. in NoDa, a revitalized former mill village officially known as Charlotte's arts and entertainment district, in 2011. "There were only two breweries then," he says. "Now, there are more than twenty in the city proper and more than forty when you include the suburbs. We're all collegial, but with that many breweries, it's a competitive scene. That's good for beer drinkers because everyone has to care about quality. We're all trying to one-up each other with the next great beer."
Birdsong uses "culinary-inspired recipes" in its brews, Goulet says. "Everything is unfiltered and unpasteurized. Our ingredients are local and sustainable. The jalapeños in our Jalapeño Pale Ale are sourced in Charlotte."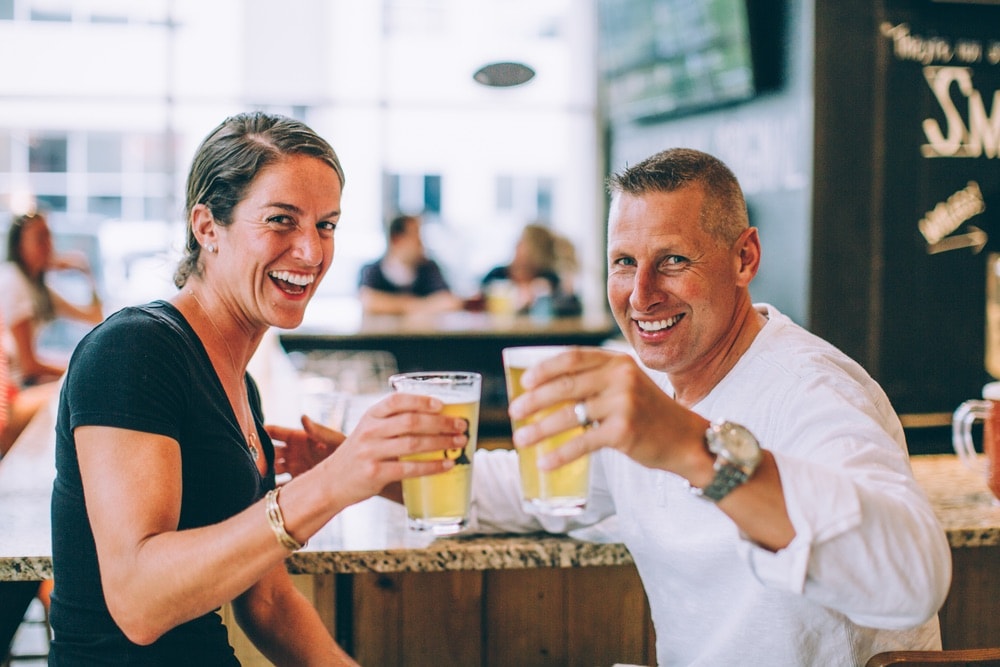 To get a taste of our craft beer culture, book a Brews Cruise. You'll visit Birdsong, the Olde Mecklenburg Brewery (known as OMB, it has a full restaurant and a biergarten), Heist Brewery (a culinary experience even without the beer), and more.
Or take the light rail. When the new line opens (probably by the time you read this), sixteen breweries will be accessible by mass transit.
You won't find craft beer at Plaza Midwood's Thirsty Beaver Saloon. Instead, you'll discover PBR in a can, a stellar jukebox, and probably a new friend at the bar. The cinderblock building was previously unassuming. But when developers moved into the area, the owner refused to sell, and now an apartment building engulfs it on three sides. You can't miss it—it might be the most Instagrammable spot in Charlotte. Nowhere in town is an independent streak more evident than at this honky-tonk holdout.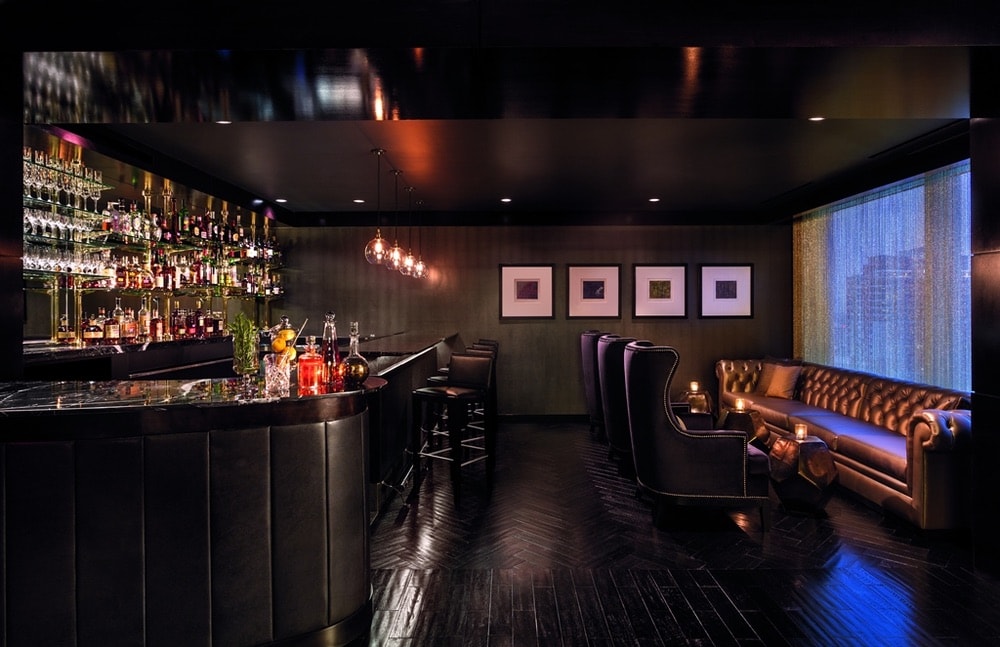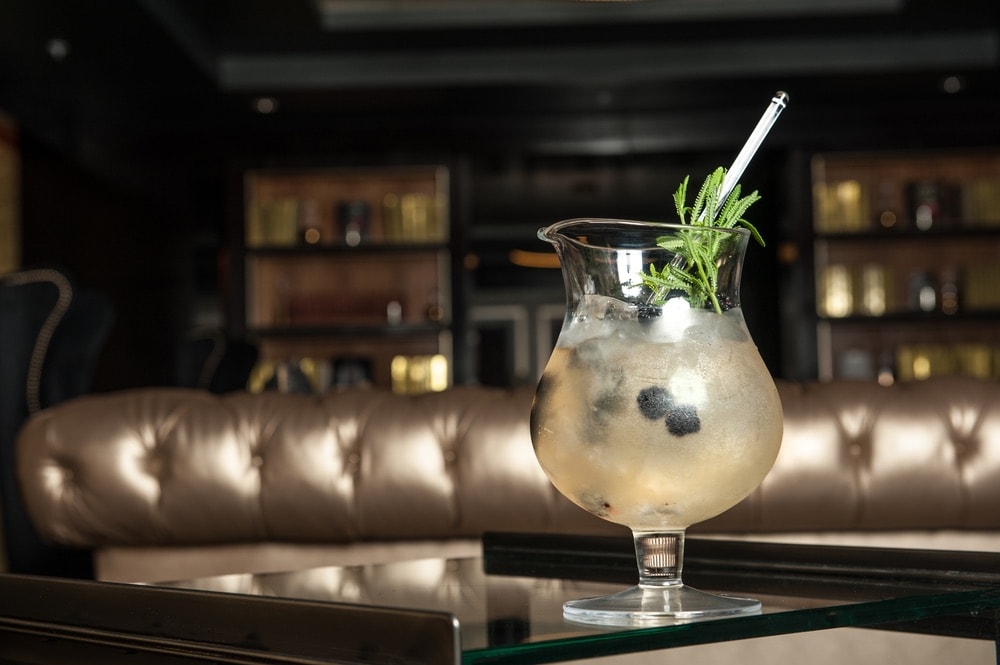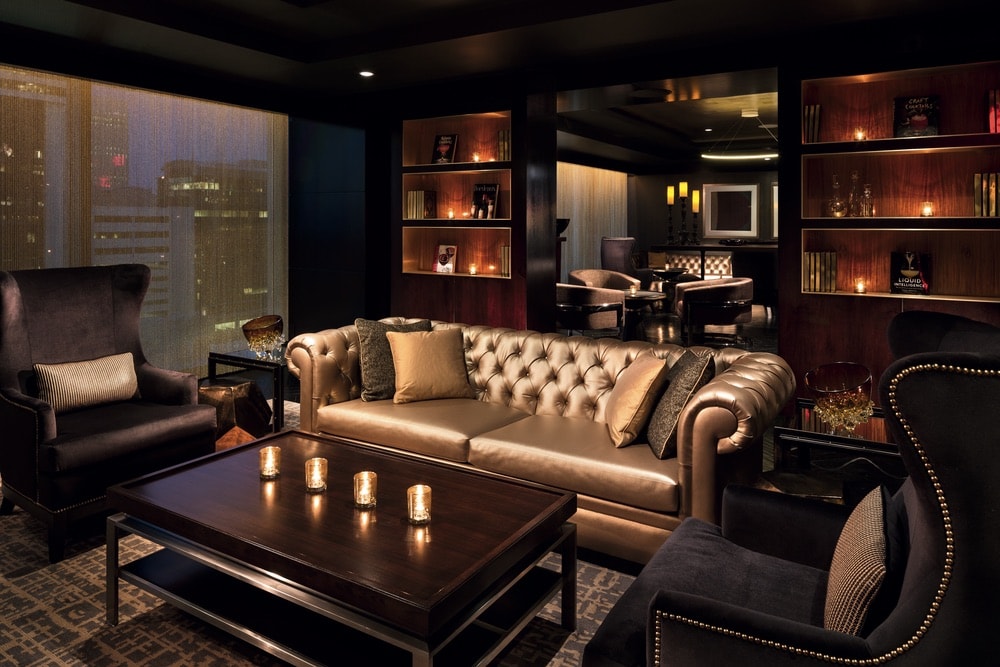 The polar opposite of "the Beav" is the swanky Punch Room at uptown's Ritz Carlton. This is the place to go for craft cocktails. The thirty-seven-seat spot feels like a private club.
Wine bars worth your time include Petit Philippe (a tasting room in tree-lined Myers Park that offers handmade chocolates), Corkbuzz (an outpost of the flagship New York restaurant/wine bar), and Dilworth Tasting Room, which has one of the best patios—and cheese and charcuterie boards—in the city.
If you're uptown and pass a sports bar called Duckworth's, mosey in. Go directly to the bar if you're there to watch sports, but I suggest you head downstairs to the Cellar, purportedly built as a speakeasy in the early 1900s. Let them mix you a cool cocktail or choose from one of nearly four hundred beers on the menu. The Cellar is dark, mysterious, and just about perfect.
Listen
Speaking of mysterious, there's a little-known spot (a favorite of mine) in the Blumenthal Performing Arts Center's basement. The Stage Door Theater hosts intimate concerts, plays, and the monthly Jazz Room series. If you're in town on a weekend when the Jazz Room is in session, get advance tickets for one of their soulful shows, which tend to sell out.
Lonnie and Ocie Davis, husband-and-wife transplants from New Orleans, started the Jazz Room series. They could move to a larger venue and still have sell-out crowds, but they like the intimacy of the black-box space.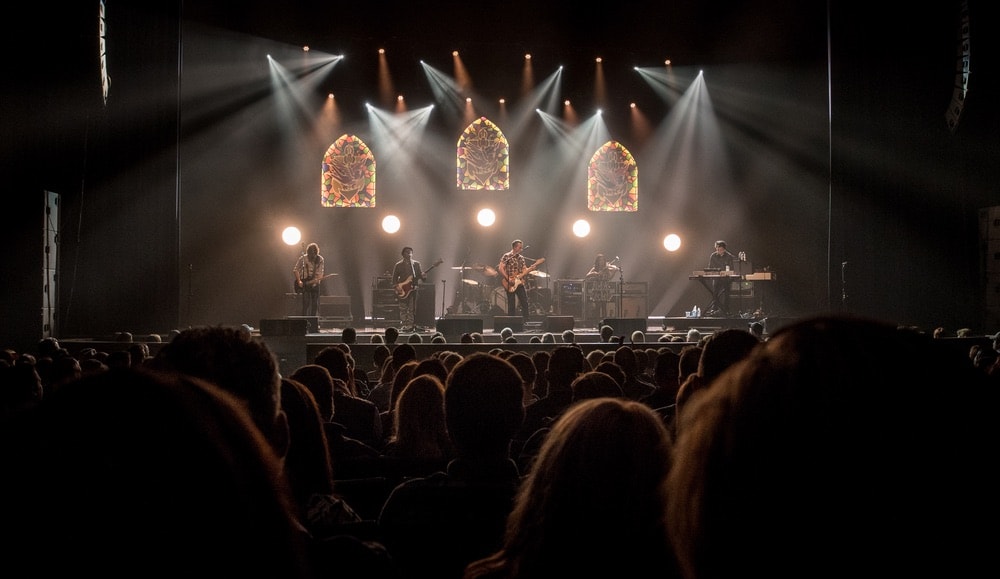 "The city is really starting to make a name for itself musically," Lonnie says. "The Charlotte jazz scene is growing quickly, with more and more venues offering live music to our expanding audiences. Charlotte has momentum and is positioning itself to become a true destination for music in the Southeast."
Colorful NoDa is only a couple of blocks long, has more murals per square foot than anywhere in town, and is home to two exceptional live music venues. The Evening Muse is a quiet listening room that brings indie and folk acts (like Stephen Kellogg and Holly Williams) to town and provides local talent with a stage and a mic. The Neighborhood Theatre, a 1945 movie theater turned into a music hall, has hosted acts such as Jason Isbell and Robert Earl Keen.
At one end of uptown's main drag, Tryon Street, is a cluster of cultural institutions, including the Bechtler Museum of Modern Art. The Bechtler has given Charlotte what we've long craved: a symbol. Philly has the Rocky statue. Saint Louis has the Gateway Arch. Until recently, Charlotte was a city without an icon, unless you count the Bank of America Corporate Center (and some do). Niki de Saint Phalle's seventeen-foot-tall, mirrored glass Firebird sculpture may just be the city's defining image. Take a selfie in front of it—everyone does.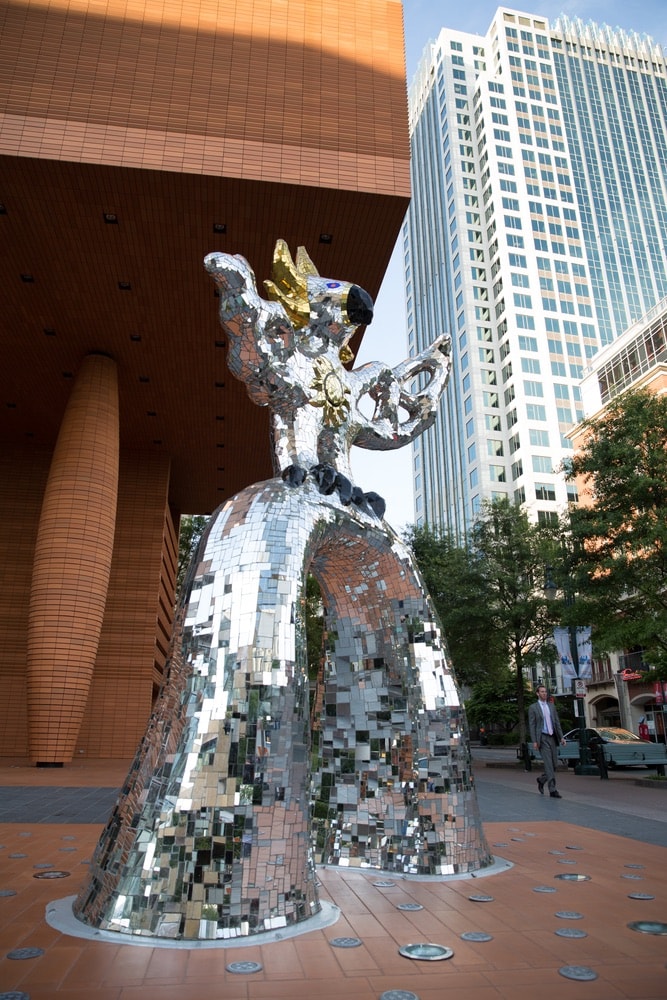 Shop
The centerpiece of SouthPark the neighborhood is SouthPark the mall. It's got Neiman Marcus and Nordstrom, Crate and Barrel and the Container Store, and the place to eat instead of the food court—the popular sushi/burger fusion ("burgushi") restaurant, The Cowfish.
A couple of blocks away is Capitol, a women's boutique with price tags that often contain a comma. But that's to be expected when Gucci, Irene Neuwirth, and Balenciaga are represented. (It's worth a visit just to see the interior courtyard with its two-story vertical garden designed by French botanist Patrick Blanc.)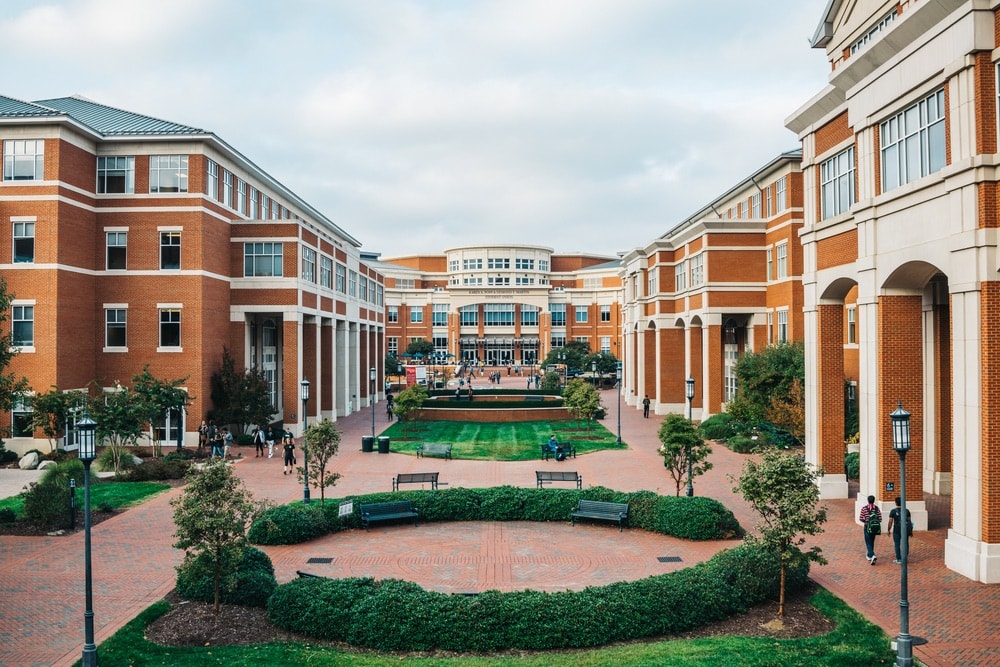 At Plaza Midwood's eclectic Boris & Natasha, owner Hope Nicholls is a rock star. (Really. She's the former lead singer for the Charlotte-based '90s punk band Fetchin Bones.) I have a show-stopping ring, a fossilized fern frond set in sterling, that has been a conversation starter since I bought it from Nicholls five years ago. One of the lead actresses in Hamilton even stopped me outside the theater in New York to gush: "Tell me about that ring."
Head to CLTCH and Moxie Mercantile in Plaza Midwood, Paper Skyscraper in Dilworth, and Ruby's Gift in NoDa for more fabulous finds, locally made and otherwise.
Stay
Home base for your Charlotte weekend will likely be uptown. Two luxury hotels opened in 2017: the sleek Kimpton Tryon Park (check out the rooftop bar) and The Ivey's, a boutique hotel in a former department store.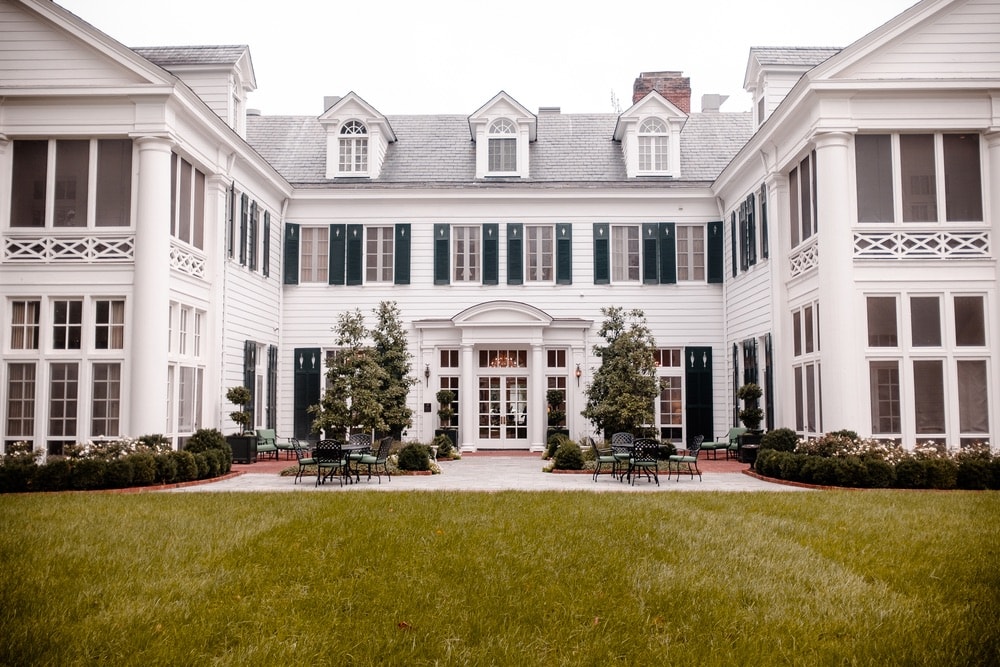 Don't let uptown's buttoned-up daytime persona fool you. It loosens its tie at night. Stumble into any of the bars along Tryon Street and experience the boisterous nightlife that helps attract record numbers of millennials to the city.
For something more subdued, try a stay at the stately Duke Mansion, built by tobacco titan James B. Duke. The B and B is in the middle of Myers Park, arguably the city's most beautiful neighborhood. The grounds are gorgeous and the rooms exquisite. Charlotte excels at tearing down history in the name of progress, but the Duke Mansion is staying put.
Sport
The can-do city has made the most of its landlocked locale. We even built rapids! The U.S. National Whitewater Center, a 1,300-acre adventure center that's an official U.S. Olympic Training Site, offers white-water rafting, kayaking, rock climbing, zip lines, mountain biking on a thirty-mile trail system, and, in warmer months, outdoor festivals and concerts.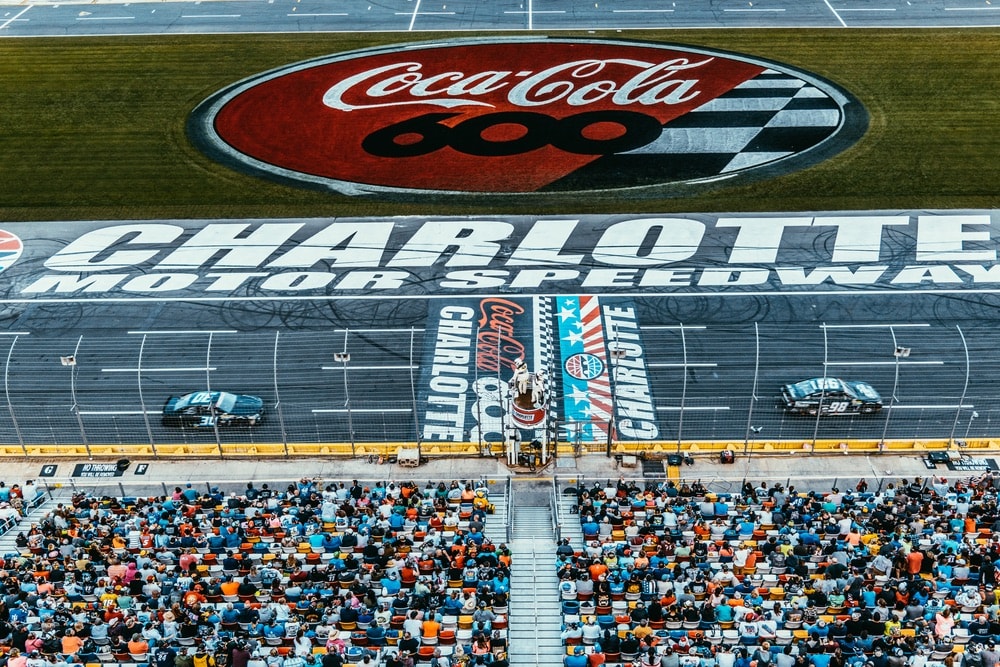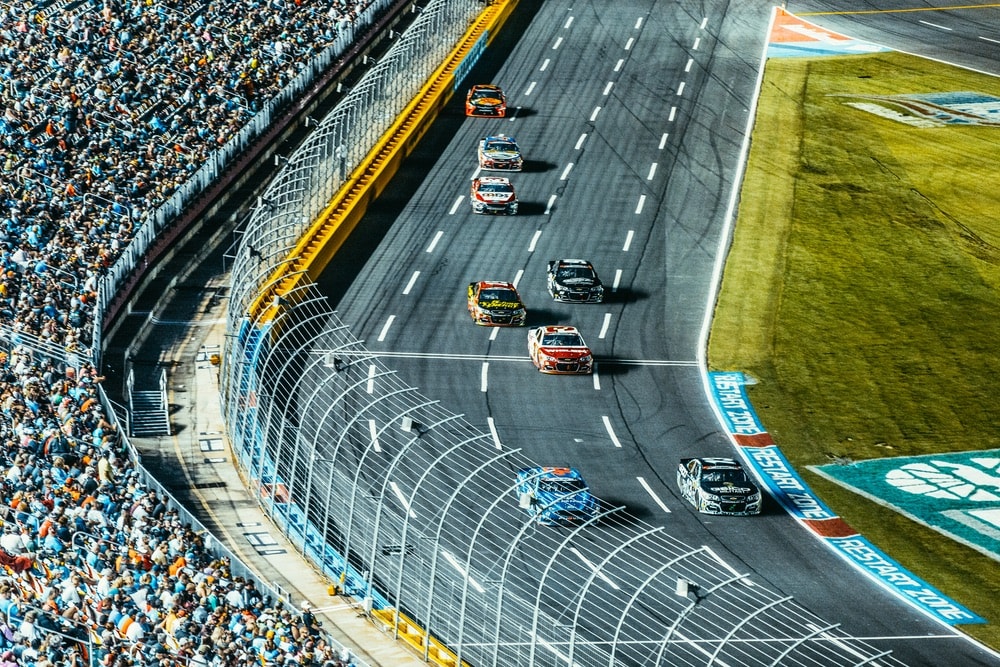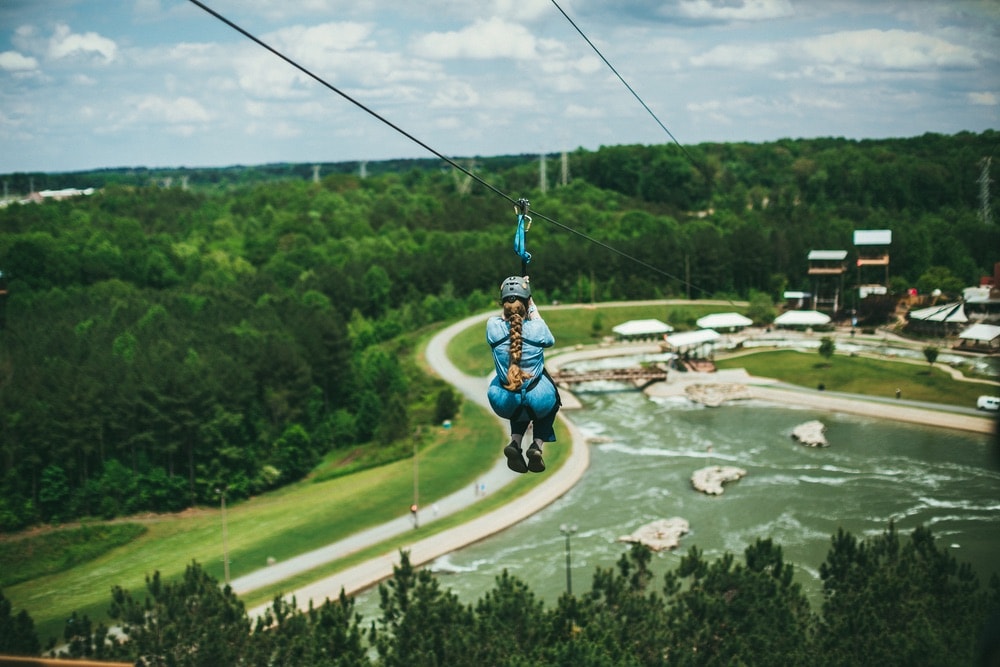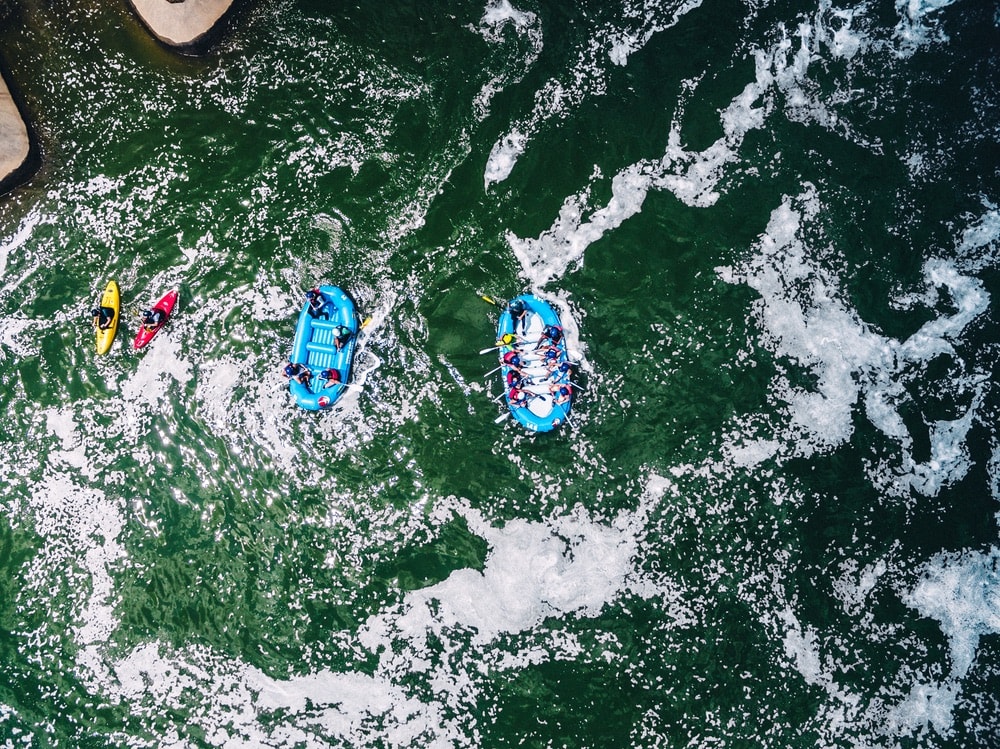 Charlotte is gaga for pro sports. And the city loves (or loathes, depending on who you ask) NASCAR, a sport that brings people, publicity, and moolah to the area. The Charlotte Motor Speedway (technically in Concord, North Carolina) is the site of the annual Coca-Cola 600 (May 27, 2018), an event that (depending on who you ask) you should definitely attend or totally avoid.
North Carolina's largest city longs to be one of the elites like Miami, Austin, or Dallas. Alas, we still need "North Carolina" behind our name to distinguish ourselves from Charleston, South Carolina, and Charlottesville, Virginia.
No matter. It may be our constant striving and overuse of hyperbole that people find endearing. Charlotte's eager-to-please ethos certainly makes it a hospitable destination for visitors.
— V —
---
Learn more and plan your trip at CharlottesGotaLot.com.
Charlotte native Page Leggett is a freelance writer and editor whose work appears regularly in the Charlotte Observer and other local and regional publications. She loves theater, music, movies, art, food, and travel.
---

Uptown Charlotte and Its Nearby Neighborhoods
Uptown: It's business time. Full-on corporate by day; lights up at night.
Dilworth: Prestigious and historic (dates back to the 1890s), but without any trace of an attitude. Good shopping and eating, especially on the main drag, East Boulevard.
Elizabeth: Established in 1907, the historic district has gorgeous old homes, a variety of restos, and a progressive attitude.
NoDa: Short for North Davidson, the main street that leads to and runs through the area officially known as the Arts District. Tattoos, body piercings, and skateboards are welcome in this walkable area.
Plaza Midwood: Dates back to the 1920s. Eclectic, easily walkable, trendy, funky shops, lively nightlife.
South End: The hotness of this 'hood (which has led to a boom in apartment and condo development) may soon run off the galleries, antique shops, and bodegas that have given the formerly industrial area its charm. Heavy concentration of breweries.
SouthPark: High-end mall surrounded by high-end restaurants and high-end wine bars.
ARTICLE CATEGORIES