The Mind Is a Work of Art
By Jordan Staggs | 
Photography courtesy of Nathan Alan Yoakum
For most people, seeing someone walking in the rain with a red umbrella is perceived as just a person trying to stay dry. But for artist Nathan Alan Yoakum, that fleeting moment might become a fully formed narrative in his mind, a story told through vivid color and shapes that manifest on canvas or in an exquisite resin sculpture. "It's like I see the finished piece of art, very clearly, before I create it," he says.
"I always enjoyed painting flowers because they can mean so many different things; aside from just being beautiful, they're an interpretation of life and death," Yoakum says of the massive resin blossoms that have become favorites among his collectors and fans. You can find them sprawling across the wall in the Jay Etkin Gallery in Memphis, Tennessee, and in the homes of his clients, as well as at isidro dunbar Modern Interiors in Miramar Beach, Florida. "Think about the image of protestors placing flowers in the police officers' gun barrels during the 1960s antiwar demonstrations. I've also been heavily influenced by artists like Georgia O'Keeffe, who was known for creating more abstract images of flowers." As a young man, Yoakum would visit a flower shop in Memphis owned by Winsor Stockton, who was one of the first people to have his art for sale. "He saw my work and agreed to display it in his shop. I started with two-dimensional paintings, but over the years, my abstract expressionism pieces have evolved into 3-D pieces made from resin on canvas. I love how they look and how they come to life in that medium."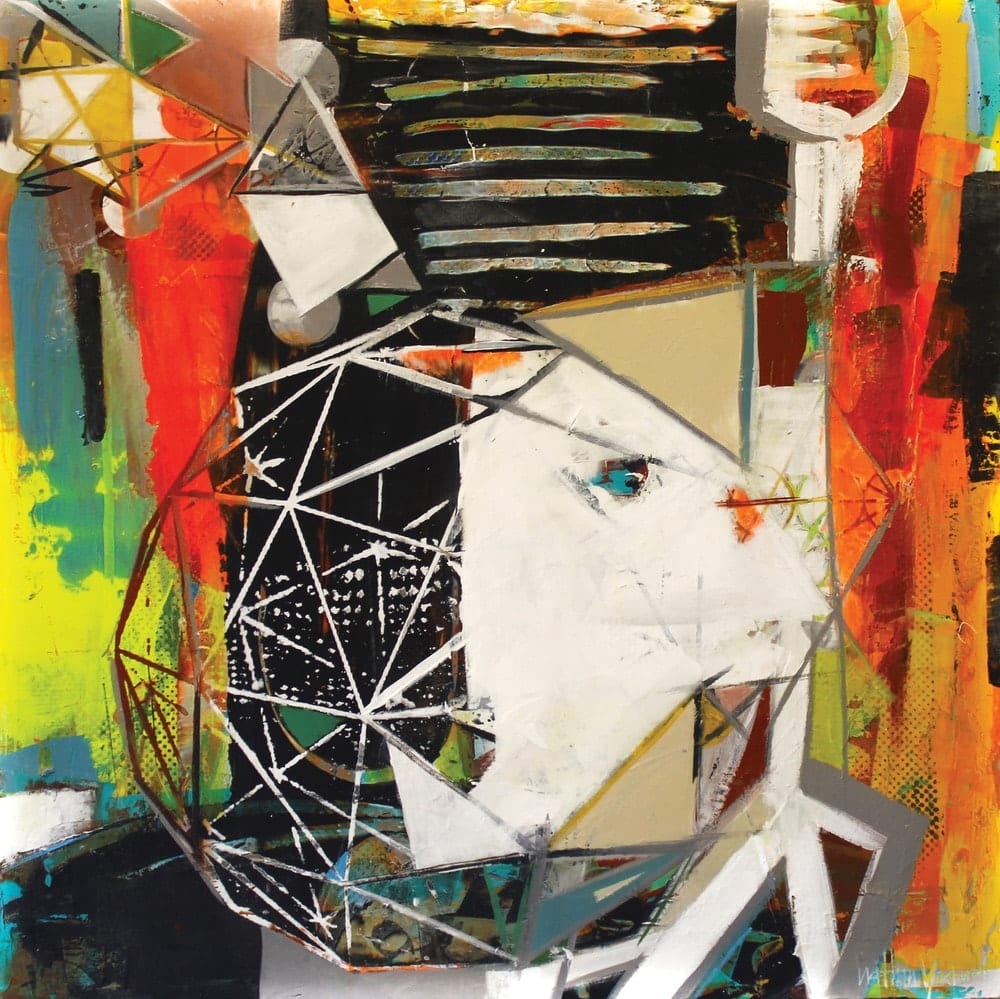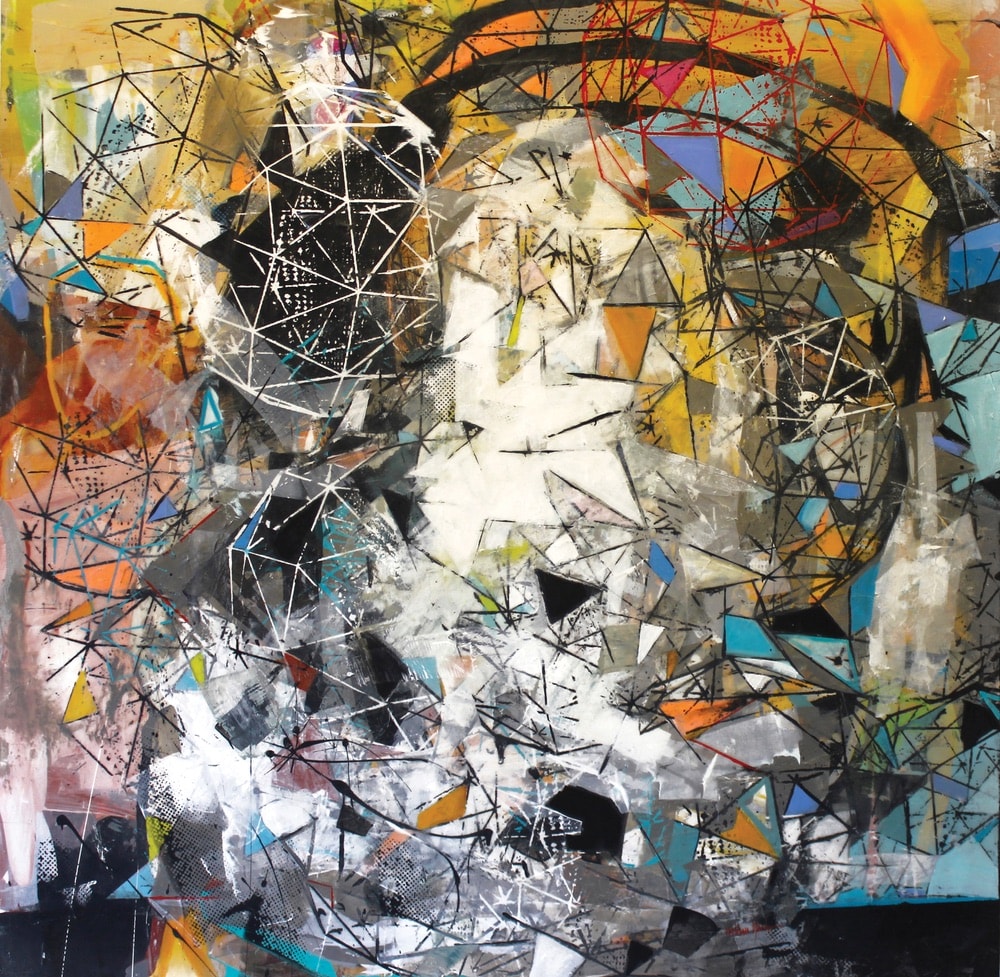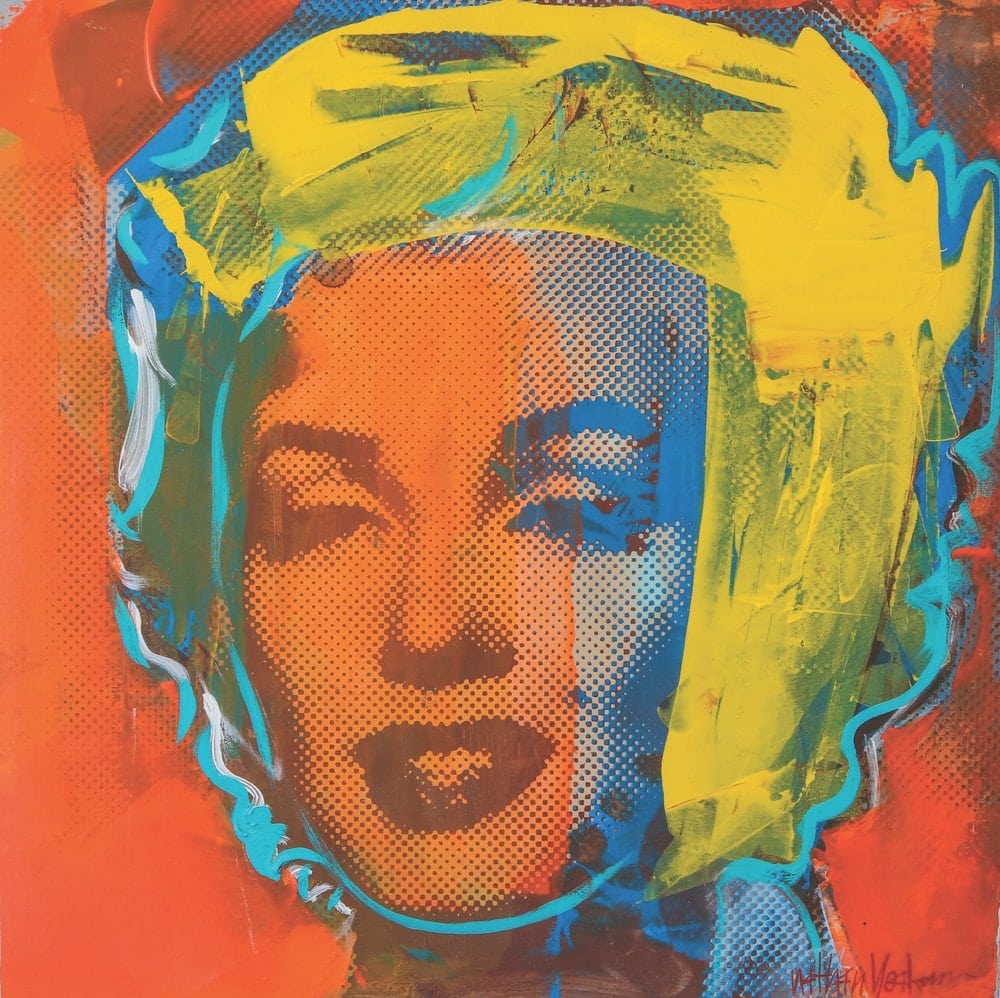 Contemporary artist Jay Etkin, Yoakum's friend and mentor, is his so-called "art dad." Yoakum studied under him for years, learning more about pop art and the industry. Etkin proudly displays Yoakum's pieces in his eponymous gallery in Memphis. Etkin, who studied under abstract expressionist Philip Pearlstein, passed on what he had learned and, in doing so, played a vital role in the art community's legacy of supporting fellow creators and keeping history alive through inspiration and interpretation of those they admire.
Although he was always interested in art and music, Yoakum admits that his path to living out his dreams as a professional artist was not easy. As a child, he struggled in school. Traditional learning didn't work, and he was diagnosed with dyslexia and other learning disabilities. His teachers often didn't understand his needs until later on, when he was placed in a special resource program. In his thirties, as the medical community learned more about autism spectrum disorder (ASD), Yoakum was diagnosed as Level 1 on the spectrum. This level of ASD was formerly known as Asperger syndrome or Asperger's. Although it makes life more difficult in some respects—such as recognizing social cues or being in loud, high-sensory environments—Yoakum says it's also allowed him to "zone out" and have moments of deep introspection that have led him to create some of his best work.
"I'm just living my life and making art, and I'm grateful to have that opportunity and for the way my mind works."
Having trouble with traditional education was not the only thing that caused some of his peers to label Yoakum as 'different' in school. "My parents divorced when I was young, and my mother remarried to a woman," he shares. "So, in high school, I was often teased for having a mom who was gay—and because I was artistic and into music, some people automatically assumed I was gay, and I was bullied. I did have friends, and they were from a lot of different groups in school—I never really fit into any category."
Music, especially that of the 1960s and '70s, was a respite for the young man. It is also a significant influence on Yoakum's artwork. Growing up in Memphis, he has a connection to some of the greats who recorded and performed there during those decades and afterward. Their music and history are scattered throughout the city where Yoakum also spent some time living on the streets in his late teens due to difficult circumstances.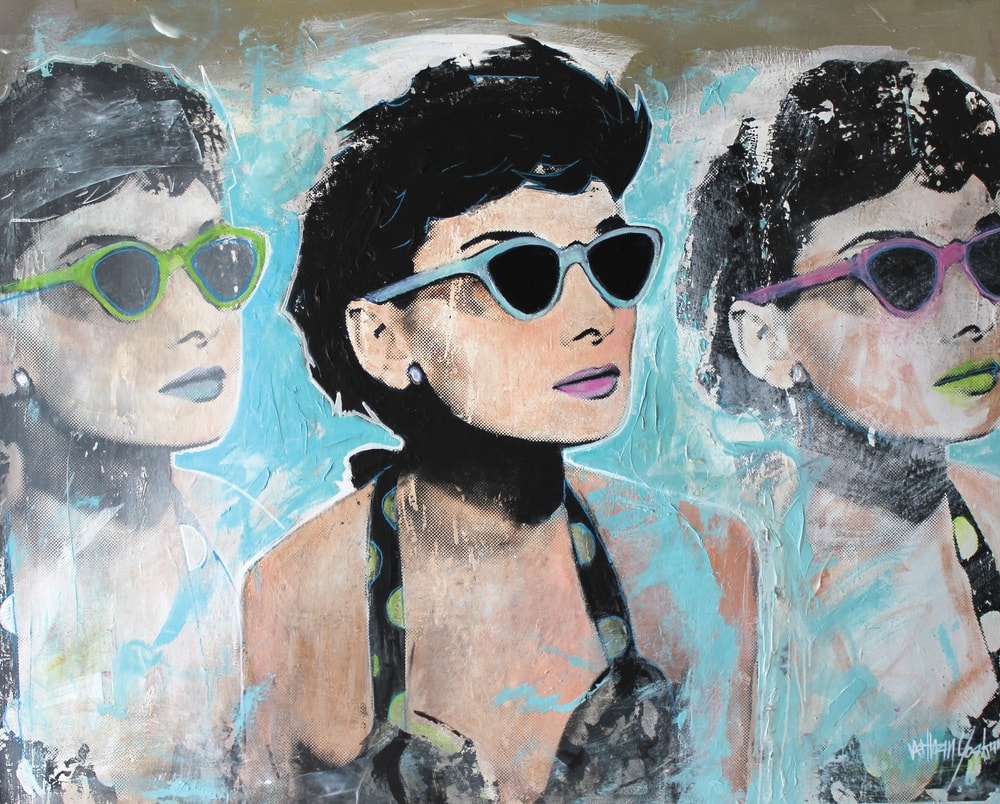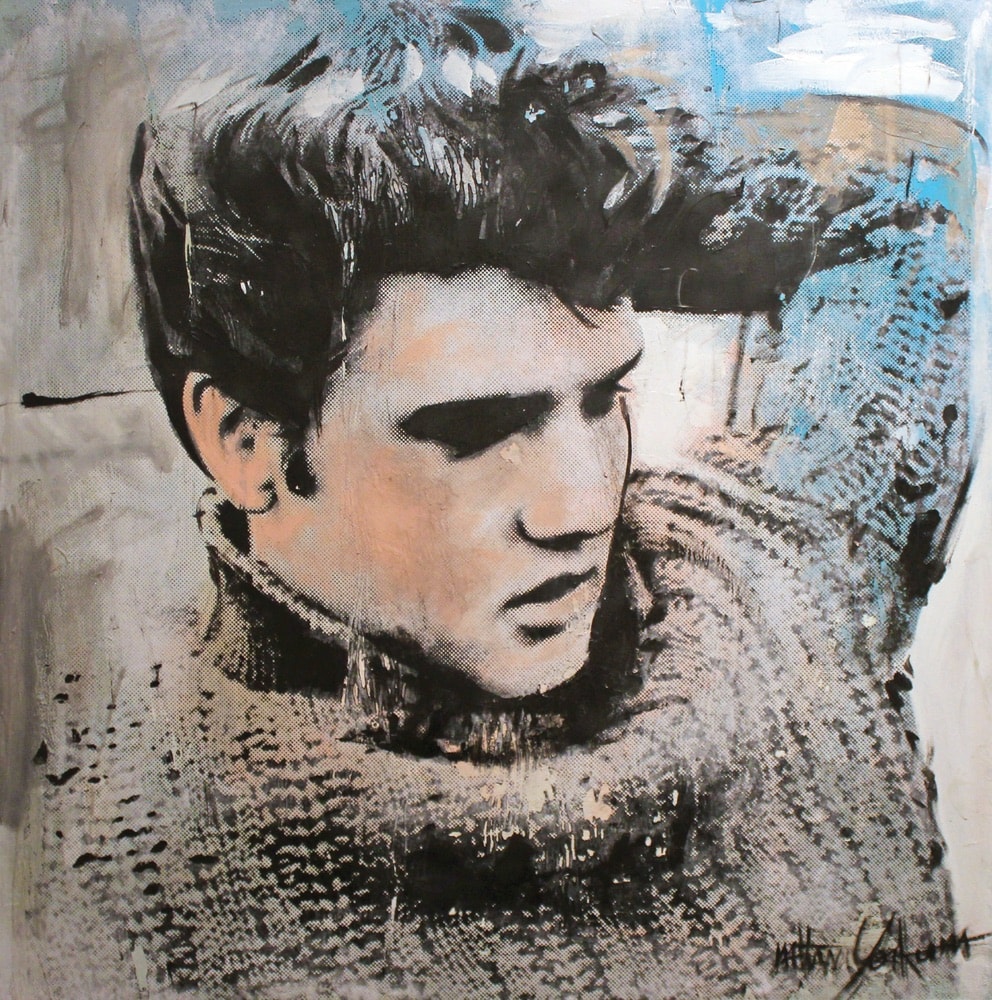 Yoakum's determination and the kindness and support of those like the flower shop owner and Jay Etkin, who recognized his talents, kept him going throughout the next several years. Yoakum also began doing work as a model and an actor during this time and was involved in several films. He cites that having Level 1 ASD makes him better at acting, as he has spent his whole life learning the behaviors of neurotypical people and how to mimic them to appear more "normal" in conversations and interactions. "People are still learning so much about ASD, and it can be strange because what they call it one day might change the next," Yoakum admits. "I'm just living my life and making art, and I'm grateful to have that opportunity and for the way my mind works."
Just like with people, Yoakum says he finds the imperfections in the art to be what make a piece so unique and inspiring. He greatly admires the silkscreen print style of such pop art predecessors as Andy Warhol and Robert Rauschenberg. "With Warhol—he would run a screen through the press and just let the first pieces of paper scatter across the floor while the machine warmed up," Yoakum says. "He'd end up with all these similar images, but each one was unique with its colors and the ink splotches and things like that." Warhol likened his process to being a machine himself. "It's such an experience when you see an Andy Warhol painting in person; it's a lot different than seeing it in a book or on a screen. I want people to have an experience when they see my art."
"My pop art is inspired by the works of those artists, and it's kind of my tribute to them and a way to keep their legacy and their process alive."
As an homage to his heroes like Warhol and Rauschenberg, Yoakum also creates silkscreen paintings and prints, many featuring classic celebrities, including Audrey Hepburn, Elvis Presley, James Dean, Marilyn Monroe, and more. "My pop art is inspired by the works of those artists, and it's kind of my tribute to them and a way to keep their legacy and their process alive," he says. Some of Yoakum's silkscreen prints are stretched across a frame like canvas so that you can see bits of light shining through around the ink and paint.
Yoakum moved to Santa Rosa Beach, Florida, in 2006 with his wife, Polly, and he was immediately drawn to the laid-back culture along the coast. His newfound love of surfing was even part of what inspired his abstract resin artwork, having used resin and wax when maintaining his boards and realizing how the medium could move and adapt over different surfaces.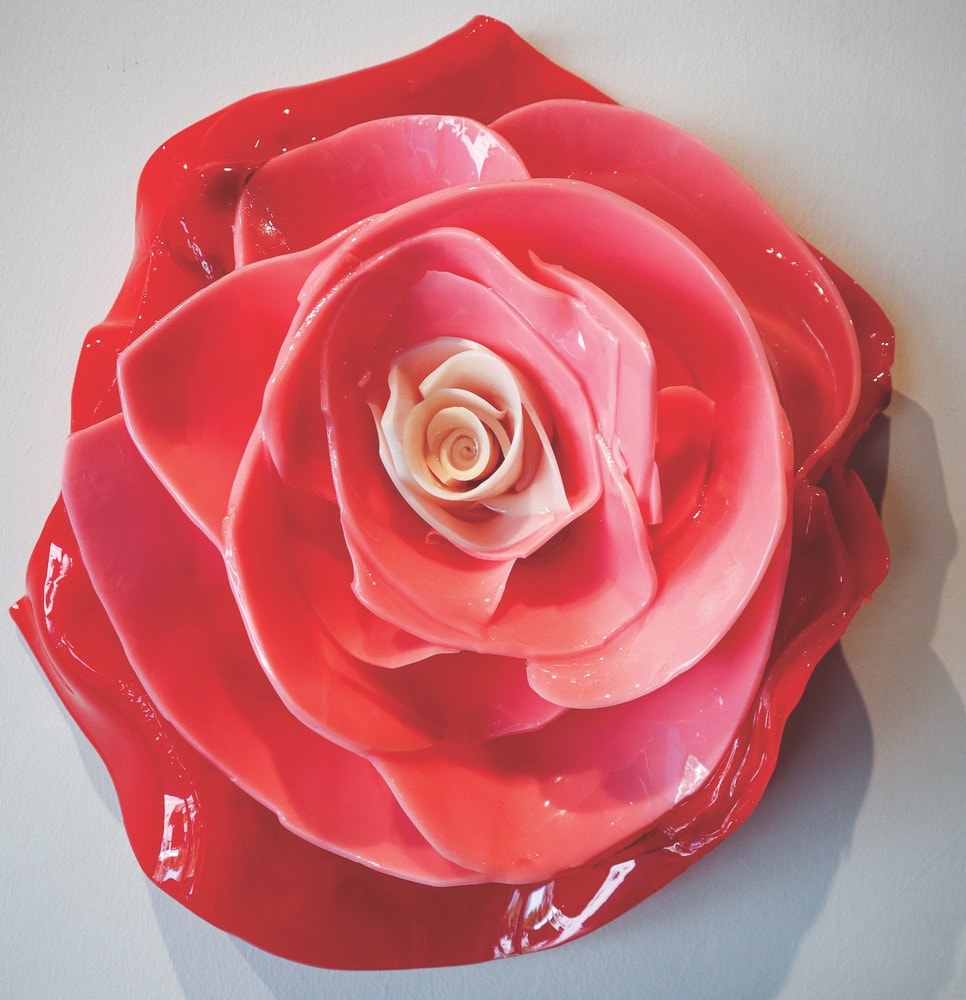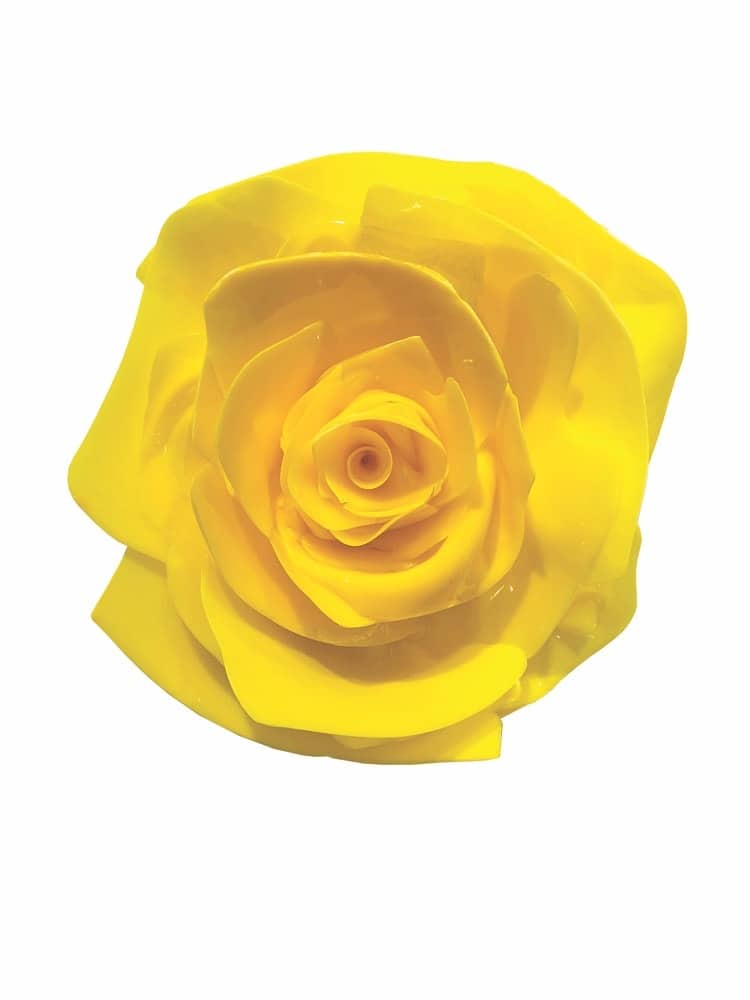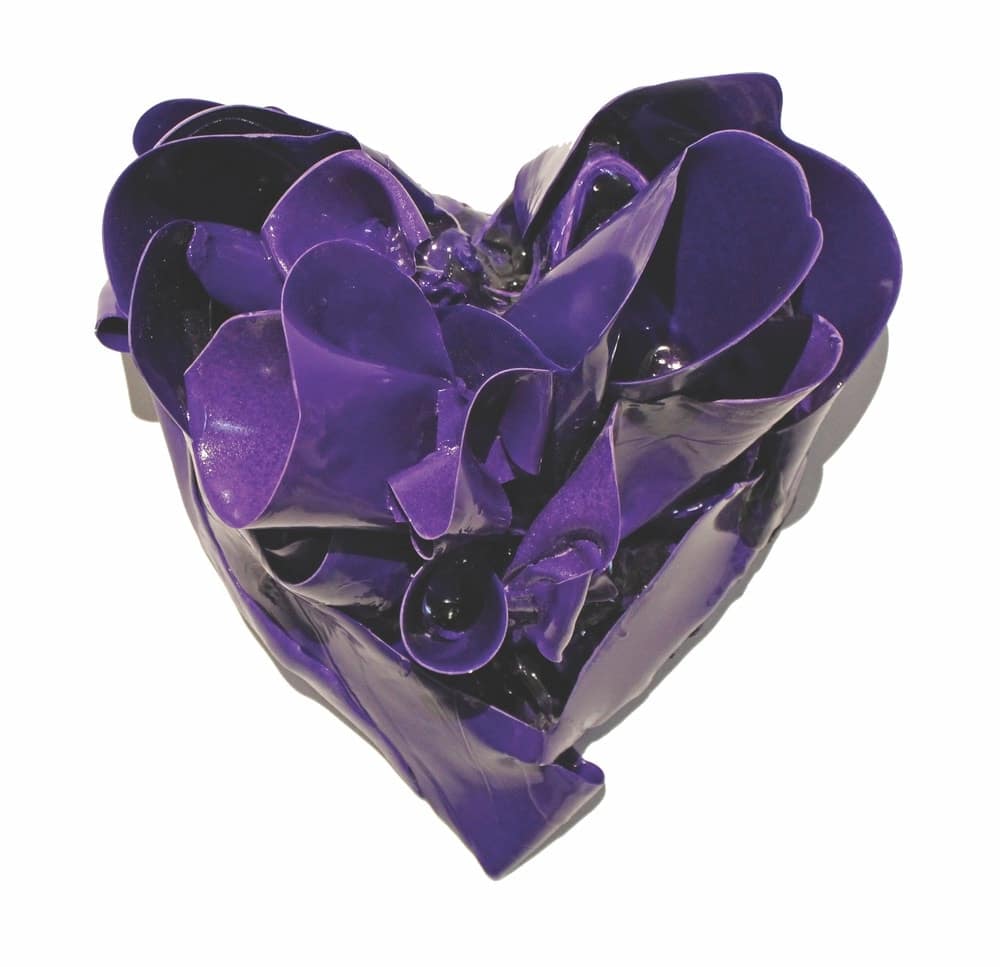 "Nathan came to our first showroom here in the Northwest Florida area fourteen years ago and fell in love with our style, store, and furniture. He asked us if we would be interested in looking at his art," recalls Todd Reeves, co-owner and designer at isidro dunbar Modern Interiors. "He said he was doing resin-style art, a new medium for our store to show. It was beautiful, and we immediately felt that it was right for the showroom. His art has evolved over the years, as has Nathan. We are proud to have known him through the years and to watch him keep expanding with more and more freedom in his art. He is talented beyond what you see and has thoughts in his mind that we have yet to discover. I always look forward to seeing what he'll do next!" Reeves's partner in business and life, Jorge Saiz, agrees, adding, "We are his only local showroom and consider ourselves very lucky to have his pieces. Art helps our clients tie their looks together. Good art won't always match your furniture perfectly, but it does—and should—speak to you. Nathan's art does just that."
Movement, vibrancy, and rhythm are all present in every piece that Yoakum creates, and viewing one in person is, just as the artist described seeing the works of his heroes, an experience to remember. Whether it's a series of oversized blossoms evoking the peace and love movement of the '60s and '70s, an abstract piece of three-dimensional resin artwork, or a silkscreen portrait of your favorite Old Hollywood celebrity, each piece elicits bold thoughts and storytelling. Each story inspires like the music Yoakum loves, from the lyrical swirling resin to the staccato spattered paint; every symphony in color and technique gives the viewer a glimpse into the world of the artist, seeing things others cannot.
— V —
---
Visit NathanAlanYoakumArt.com or follow him on Instagram @nathan_alan_yoakum_art_ to see more. His pieces are available at Jay Etkin Gallery in Memphis, isidro dunbar Modern Interiors in Miramar Beach, Florida, and Chic Evolution in Art in Atlanta.
ARTICLE CATEGORIES