By Lisa Burwell and Jordan Staggs |
Photography by Julian White
Muses: Ty Hunter and DapperAfrika Wardrobe: Ty Scott Label, Damascus Apparel, Hi on Life, Brav Divi Stylist and Creative Director: DapperAfrika Assistant stylist: Jay Deschamps
In recent years, it seems as though we are living in a homogenous world where people dress and act the same. That could be one reason that haute couture and outrageous street style are earning appreciation when presented in larger-than-life fashion shows around the globe, on musical stages, and in glossy magazines. Fashion broadens our horizons because what we are looking at is art. To have the opportunity to showcase a legendary stylist and a team of like-minded creatives is a privilege—and something that doesn't come along very often. Choreographed by creative director DapperAfrika and captured by photographer Julian White, this magnificent shoot took place in stylist-to-the-stars Ty Hunter's NYC backyard. Welcome to the visual world of "My Brother's Keeper," where the message is all about love for one another, collaboration, freedom of expression, and some major badassery!
Originally hailing from Texas, Ty has been Beyoncé's stylist since 1999. He is also a motivational speaker whose sphere of influence is multifaceted, with his Instagram platform acting as a modern-day evangelist spreading the gospel of goodness every day through his account, @tytryone. His model-worthy good looks and personal style shine alongside DapperAfrika in this phototorial featuring wardrobe creations by Ty Scott Label, Damascus Apparel, Hi on Life, and Brav Divi.
Ty Hunter Keeps It Real – The Backstory
A young man's unlikely foray into the fashion scene nearly twenty years ago changed his life. Who could have predicted that a career in the medical field would lead to globe-trotting with style queen Beyoncé?
Ty Hunter was enjoying life in Austin, Texas, with a steady job building artificial heart valves, until he learned that a close friend had a heart problem. When that knowledge caused Ty to realize he would always associate his handiwork with something sad and negative in his life, it was time to reevaluate his priorities. He relocated to Houston and applied his creative talents working as a visual window designer for mall retailers. That was how he serendipitously met Beyoncé and Solange Knowles's mother, Tina Knowles Lawson. "She became my other mother and a friend and told me she would find me a way out of there one day, and she did," says Ty. Tina spied a raw talent within him that led to the young man working as fashion stylist for the Destiny's Child "Survivor" video and for the Grammys all within his first few weeks on the job. An avid clotheshorse who won the best-dressed award in high school, Ty was destined to work in fashion. He also credits his father for taking him to see a Diana Ross concert. "That sparked my love of fashion," Ty says. "It's a blessing to have your passion as your career."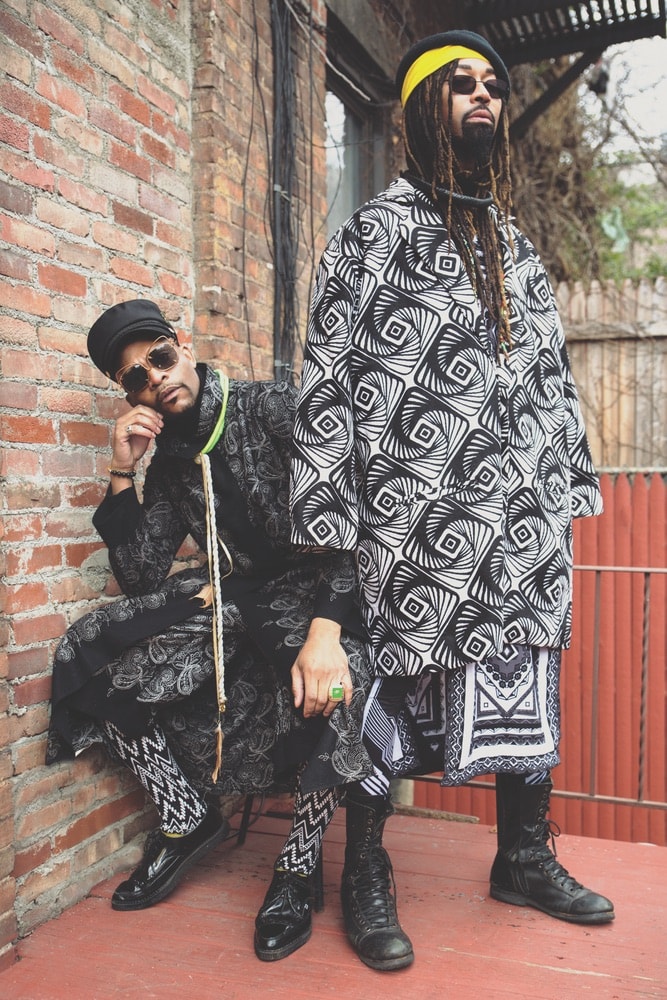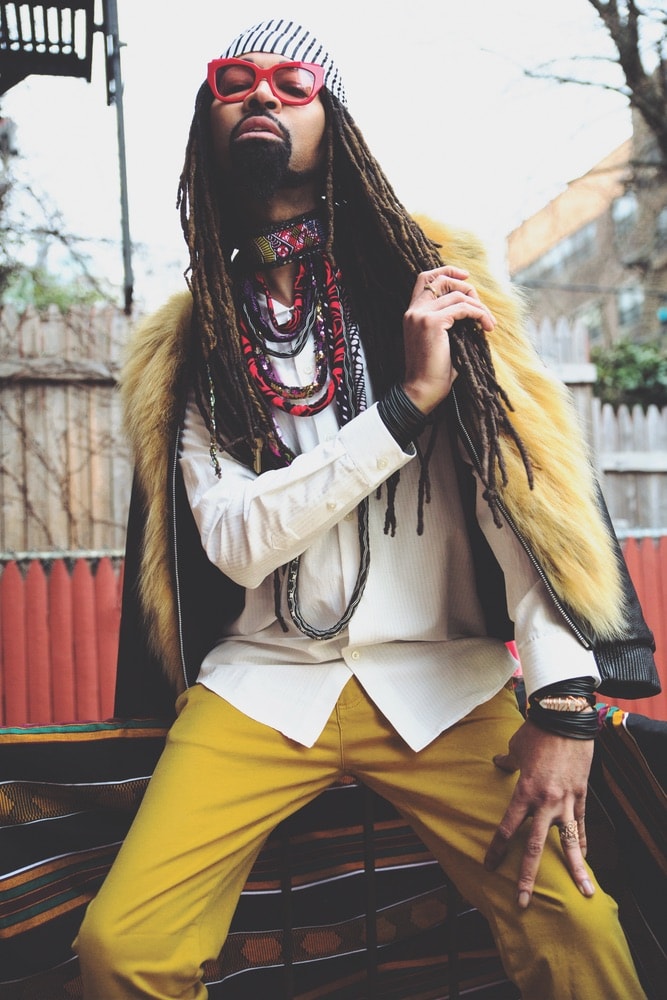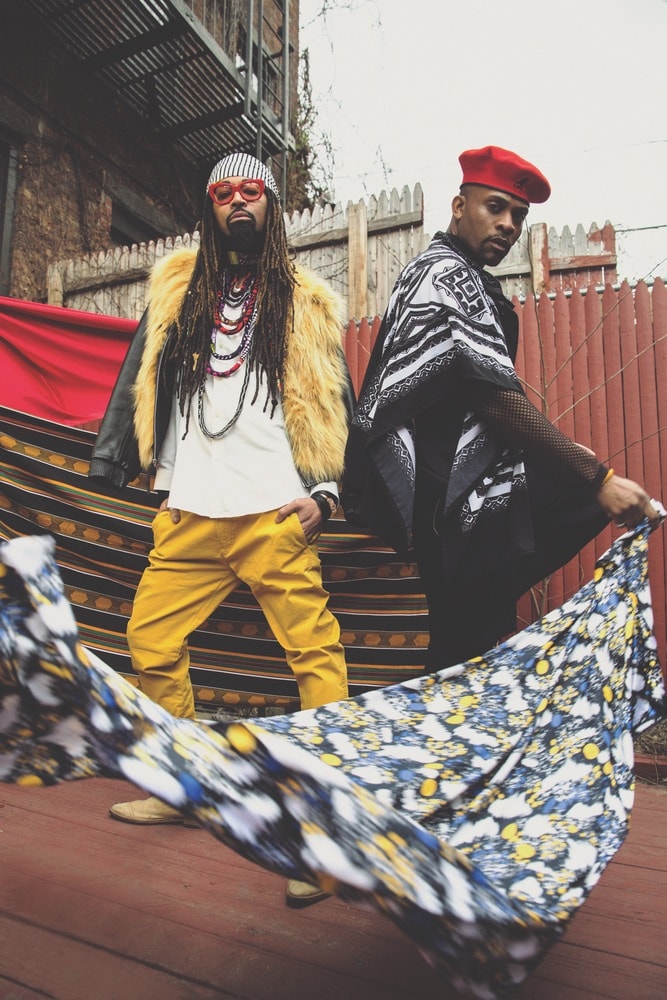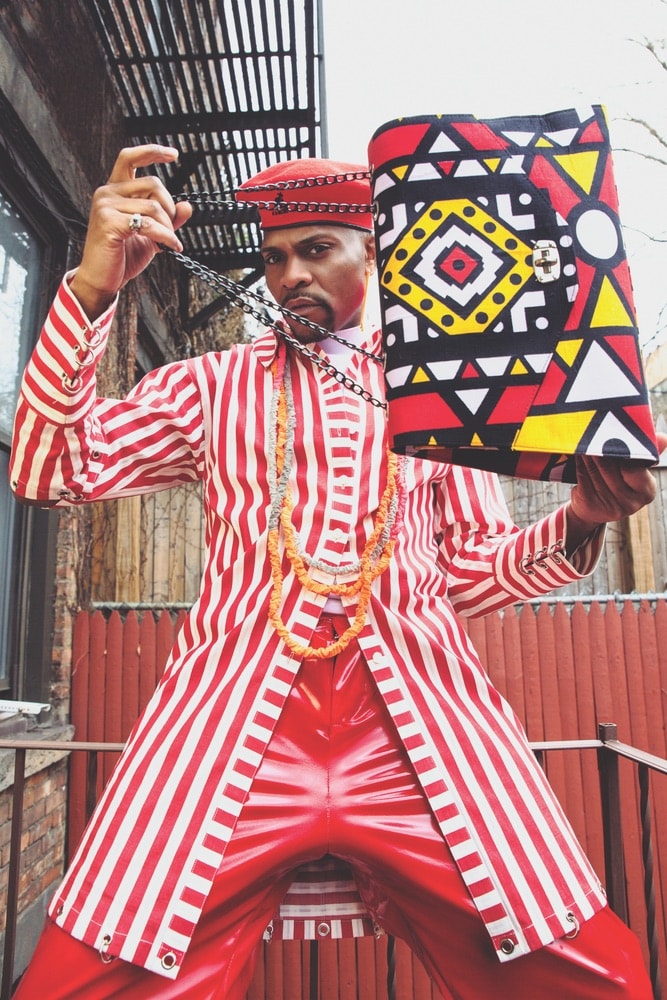 When asked what it's like to work with Beyoncé, Ty humbly muses about the blessing to grow with the iconic talent and to have been afforded the opportunity to live an unimaginable life. And what an exhilarating career it has been working with this megawatt icon. He worked very closely with Destiny's Child and later Beyoncé when she launched her solo career, and her influence as a style icon reflects his vision to create a powerful, fierce leading lady whom women of all walks of life can look up to. The sheer quantity of events, magazine and album cover shoots, red carpets, and concerts is head-spinning. Many people may know of Ty from seeing him follow behind Beyoncé at high-profile events, ensuring her garments were always picture perfect. No matter how unobtrusive Ty may be, it would be hard for anyone not to notice such a good-looking man with an incredible sense of style all his own. At forty-six years of age, he is now a case of the stylist that is styling, as he walks into new chapters of his career. After so many years on the road, he's taking time to focus his energy and passion into his own projects, though he is still there for his clients anytime they need him. "I think my favorite part of what I do is to see a smile on my clients' faces," he admits. "I believe that the ultimate goal of the stylist is to make sure the client is confident, comfortable, and prepared."
In person, Ty is a man of few words and has a quiet demeanor. But when he enters a room, his presence can't be denied; his willowy stature and chiseled face with kind eyes framed by gorgeous dreads will beg your gaze. Aside from maintaining a stable of clients, Ty recently took creative lead on collaborations with bespoke clothing lines such as athleisure wear by Reflex exclusively for Foot Locker; a limited collection for GREEDILOUS that is planned to debut in Paris; his With Passion collection for ServedFresh; and designs for EXO Eyewear. Ty is also a partner with SMF Global Consultants, which manages the brand and style for high-profile clientele, and he is working on a book deal. Clearly, the sky is the limit for this fashion icon!
Not all hustle is loud. Sometimes hustle is just you, all alone, grinding, while no one hears a sound.
Ty's very popular Instagram feed (@tytryone), which he maintains religiously, has over 324,000 fans. His account is filled with inspirational quotes that range from his own wisdom, life lessons, and daily musings to biblical and motivational anecdotes and stories galore. "Social media can be such a dark place," he says, "and I like to bring a light to the platform with yellow quotes on Instagram with lots of exclamation points!!!!" His voice is refreshing, and many people are spiritually fed by his messages on positivity, forgiveness, motivation, confidence, and love. When we asked him what advice he'd like to give to our readers about navigating this thing called life, Ty said, "Be confident and stay humble. You can always learn from every situation; stay present." It's encouraging to see someone using his enormous sphere of influence to proselytize good news and encourage others.
That's what Ty's photo shoot with DapperAfrika and Julian White was all about.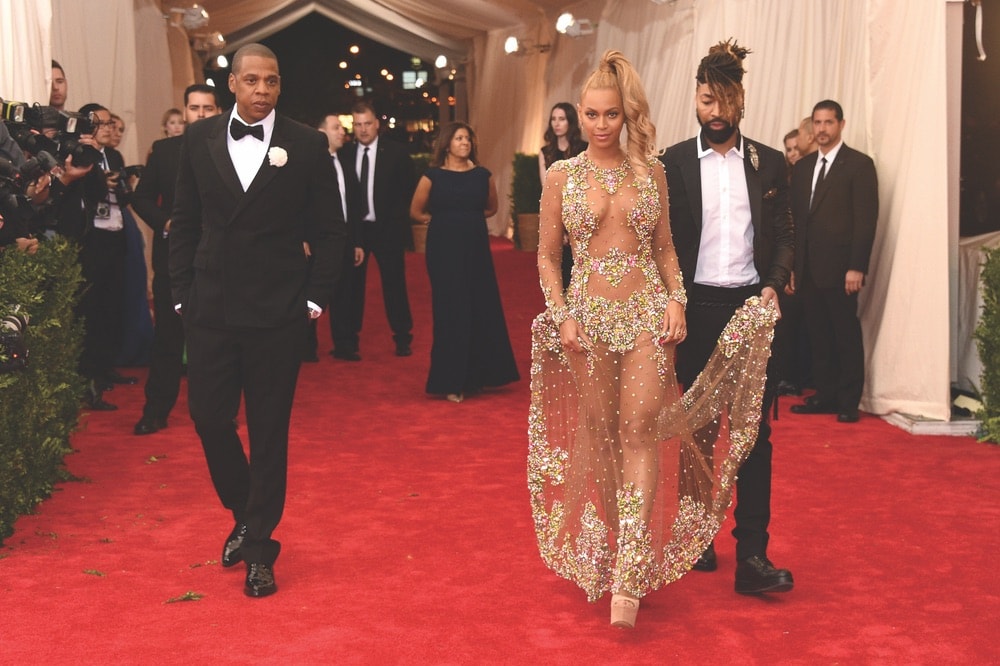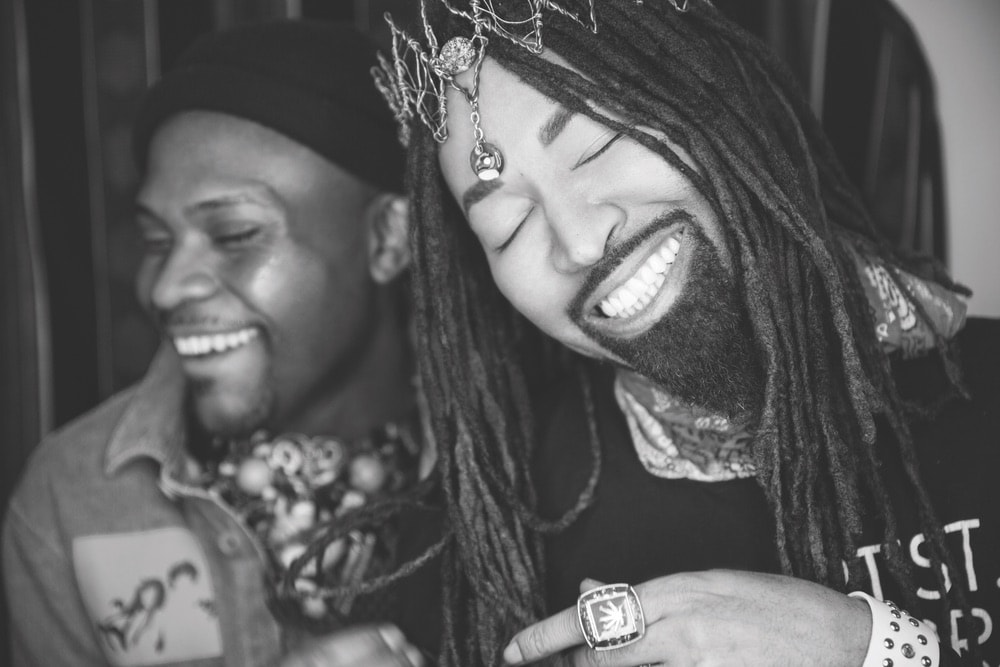 Making Magic
The fates came together on a regular day in New York City as three brothers joined forces for what started as a casual photo shoot and became something more.
"DapperAfrika—I met him quite a few years ago," says Ty. "I've always admired his use of different fabrics, prints, and colors. He had this great concept, and we decided to shoot in my backyard. The 'Brother's Keeper' concept showed how two stylists—rather two men of color—can come together to promote positivity and brotherhood."
DapperAfrika has been in the style game for decades, working with celebrity clients including Erykah Badu. He is also a singer-songwriter who started out in the entertainment industry as an extra in music videos. DapperAfrika says he and Ty have a friendship and a mutual respect as stylists that transcend the fashion industry and trends. "I've been saying it for a minute, and it feels good to have people you can call on just for energy," DapperAfrika explains. "I consider Ty an energy friend. I wanted to honor him with a shoot on location at his home, and we made magic impromptu."
Along with assistant stylist Jay Deschamps, DapperAfrika enlisted twenty-four-year-old fashion photographer Julian White for the shoot, whom he has worked with before and says he considers "a great student with a wonderful gift as a photographer." Drawing on the bold prints and bright colors of the wardrobe by Ty Scott Label, Damascus Apparel, Hi on Life, and Brav Divi, DapperAfrika and Ty took on the storytelling of the shoot with lots of movement and emotion.
Don't sacrifice being valuable just to be visible.
Julian says, "DapperAfrika is one of my favorite stylists to work with because you really never know what to expect. 'The magic happens on set,' he says. In other words, live in the moment. We just put our minds together, and that's how 'My Brother's Keeper' came to be."
The stars seemed to align that day in Ty's backyard, and they are still moving into place for the trio, it seems.
DapperAfrika, who spent eleven years living on the streets, is now documenting that time and his passion for styling and bringing artists together through a coffee-table book. "I created as I survived, mainly through art and creative direction, styling shoots that I have collected for this moment. I'm telling my story as a survivor," he says of the project, for which he is currently raising funds. "Fashion, music, and art are gifts, and we must make sure we are prepared for when it's time to pay attention to those with the gift." Like Ty, DapperAfrika especially believes in lifting up and showcasing fellow African American artists and other people of color. "The industry over all sucks, with too many of the wrong leaders. I just focus on my influence, and it's working, but I wish we had stronger help to bring real African inspiration to the forefront. Maybe one day we won't have to stay stuck in a Western perspective, and all worlds will adapt, but not for now." Those interested in DapperAfrika's upcoming book can find more information or donate through his Instagram, @dapperafrika.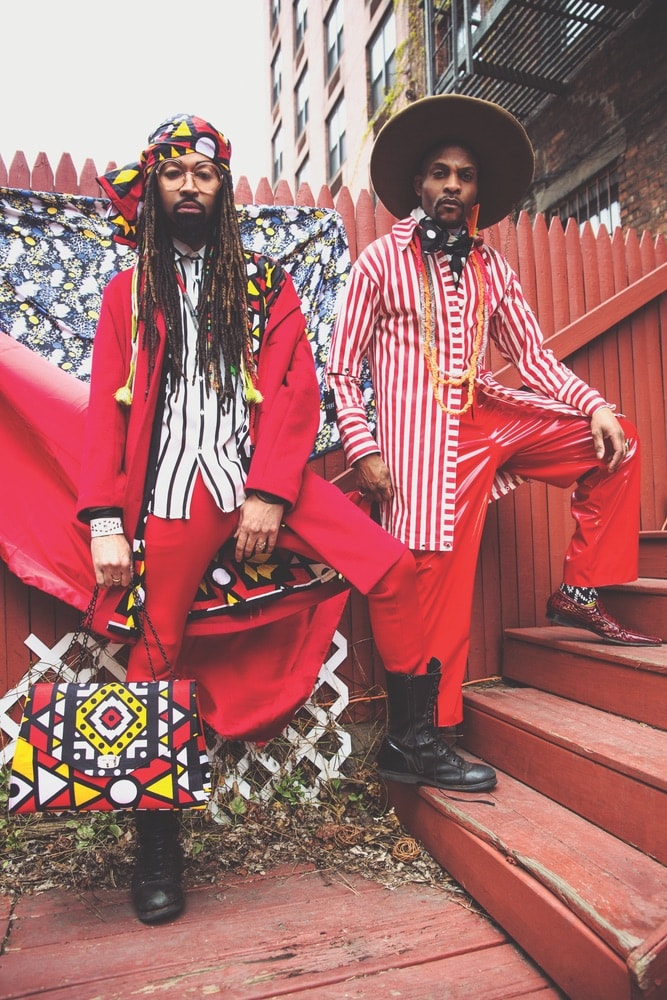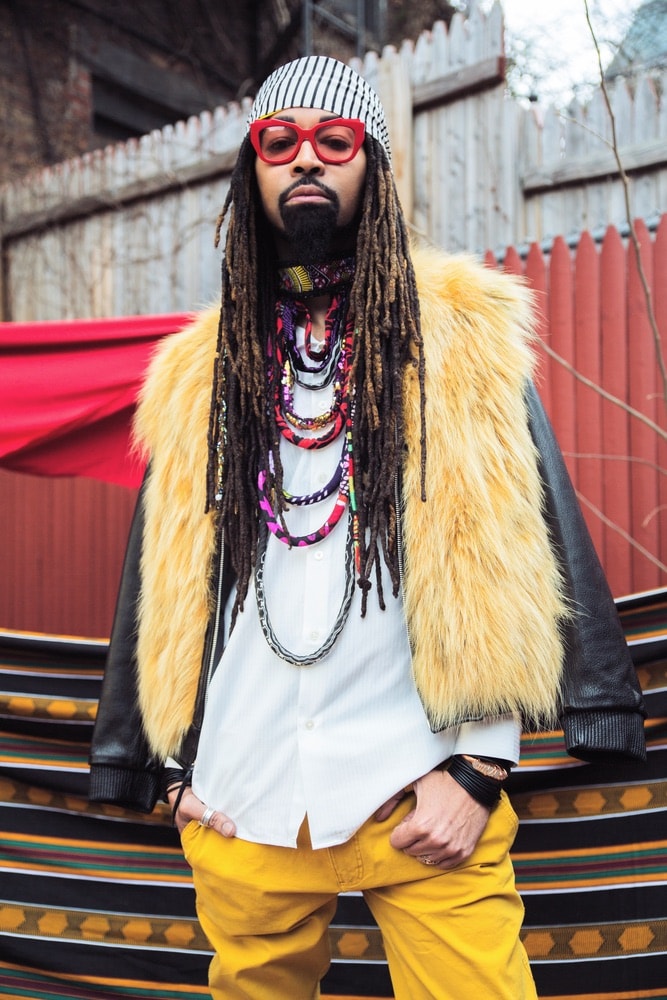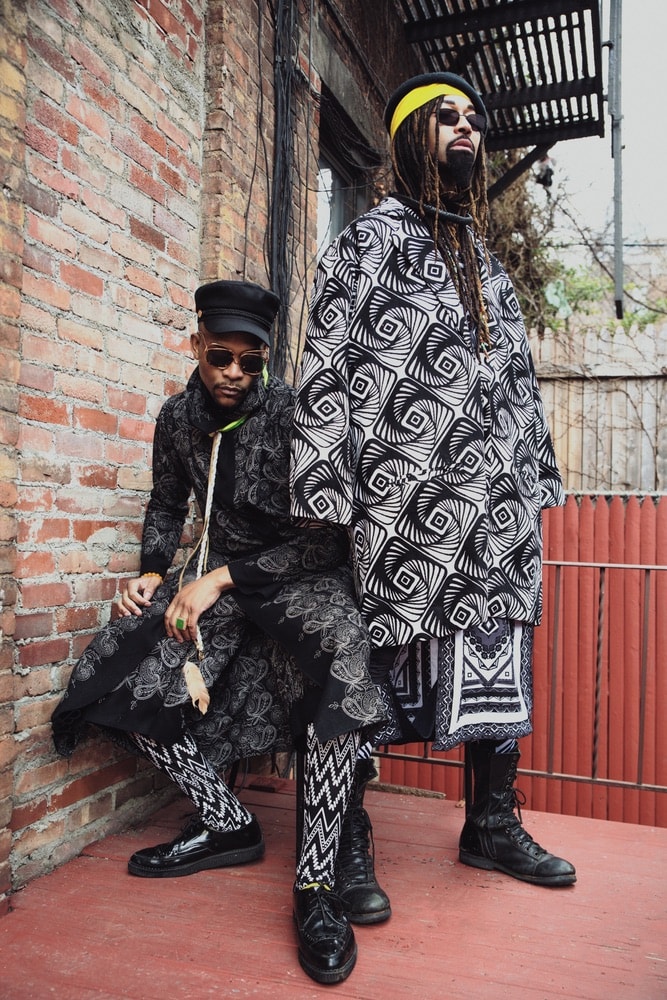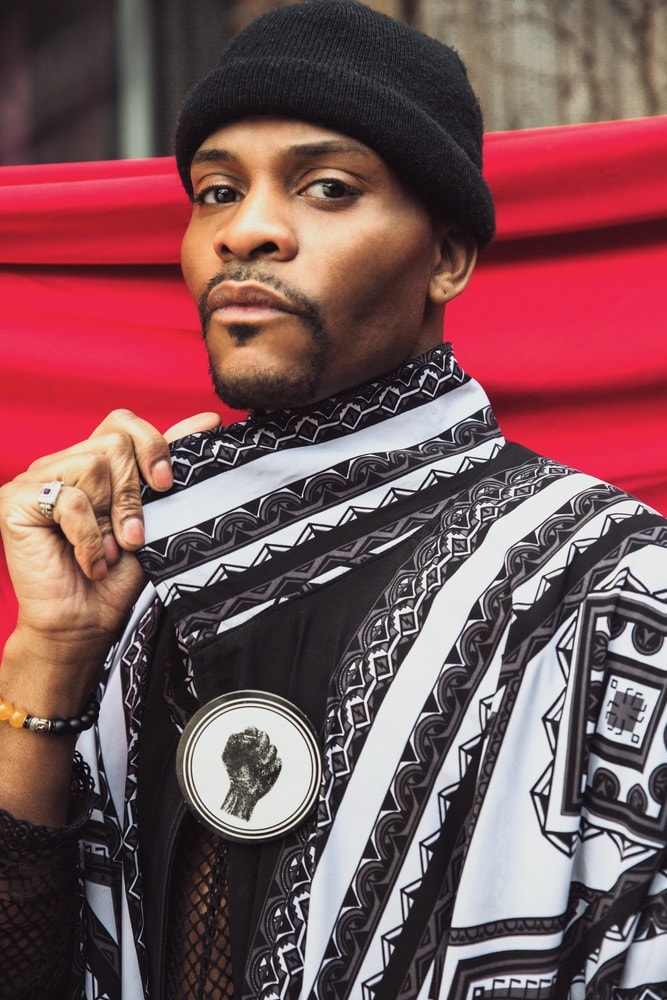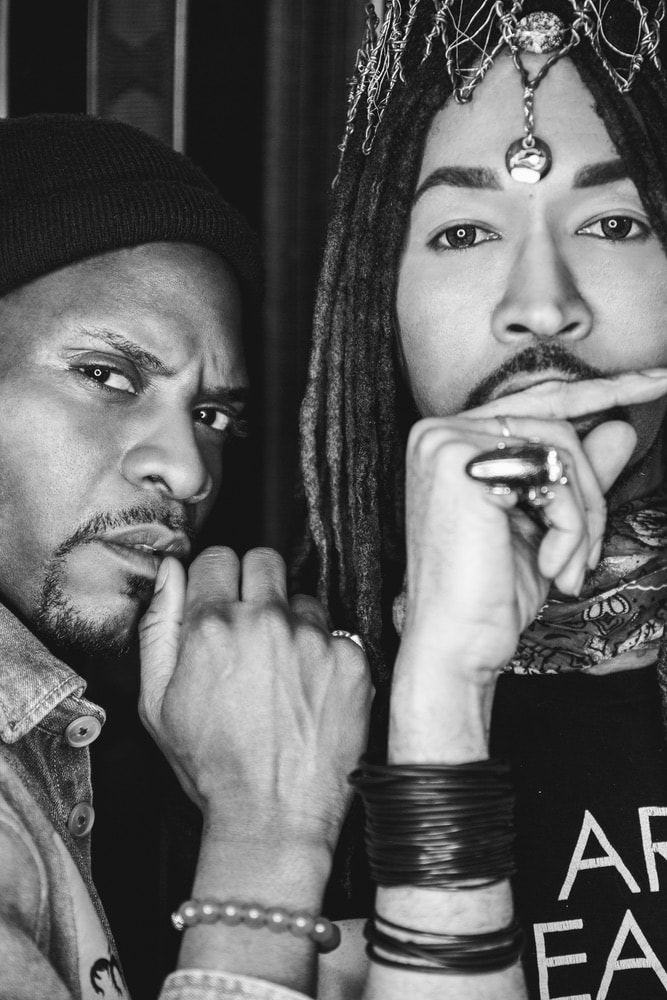 Julian, meanwhile, is working on honing his craft and is excited for things to come. With New York Fashion Week coming up, there's no doubt you'll be seeing more of his work very soon. His use of color and creative lighting make Julian's work pop, and to his peers who are learning in the field, he says, "Take your time learning and mastering light; it is key to every photographer's eye. Research! If you're wondering what camera you should get, YouTube has been my best friend. I'm constantly looking at reviews, sample photos, and videos of cameras,
lenses, and lighting to see what works best for me." In true artist fashion, Julian admits his job is his passion, and he will continue to push forward. "Photography is a beautiful career that puts endless smiles on people's faces. It is what you make of it. As long as it's something you want to do, nothing will stop you."
From creating iconic looks for celebrity clients to producing photo shoots, writing books, and spreading words of encouragement, it's a good bet that these brothers, prolific artists, and beautiful souls will continue to make waves in the fashion industry for years to come.
— V —
---
Follow @tytryone, @dapperafrika, and @julianwhitephoto on Instagram to see more of their work and get inspired!
ARTICLE CATEGORIES