Something for Everyone
By Jordan Staggs
Social distancing has thrown us all for a loop this year. Those who once made plans with friends and family frequently during the week or on weekends are now sticking to their own homes more often than not. What better excuse could there be for having a good old-fashioned movie night? It's safe, cozy, and you get to escape for a couple of hours while you snuggle up with your blankets and your favorite snacks. Perhaps you binged so many series during quarantine that you feel like you've "run out" of shows to watch. That's why this list has a little something for everyone. Whether you're watching solo, with friends (in person or socially distanced through an online watch party), or with the family, there's plenty to go around. So, get ready to press play and enjoy a night in!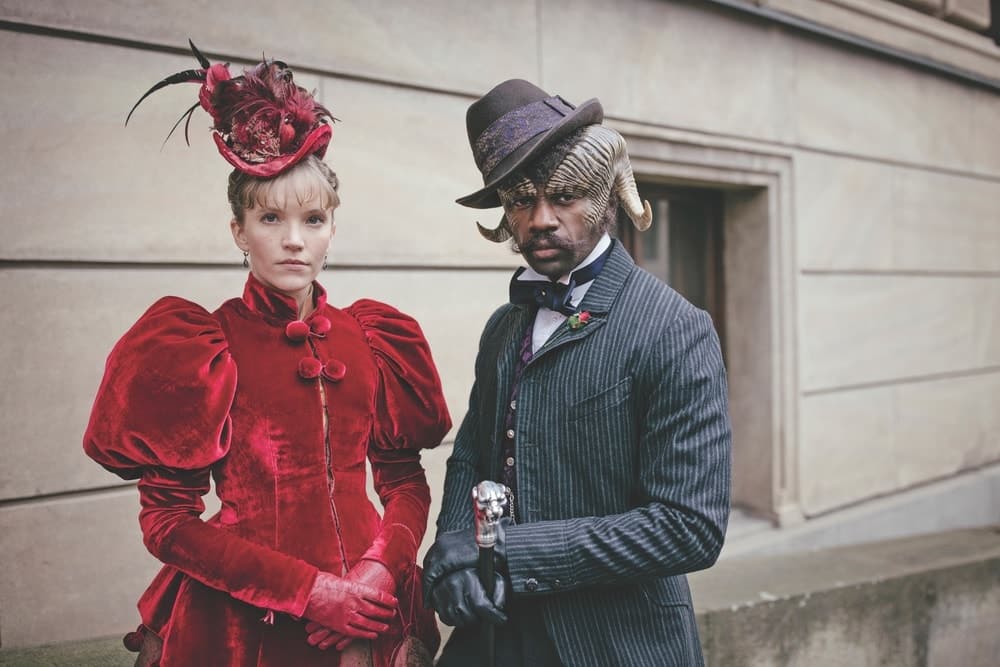 Gritty Fantasies
Carnival Row Amazon Original series Where to watch: Amazon Prime Video Rated TV-MA (16+)
For those looking for the next Game of Thrones–style fantasy, Carnival Row has the magical elements and the adult themes that made that series such as hit, though its settings are a Victorian-esque warfront and a dark cityscape. The magical world and human world are engaged in a period of extreme prejudice as magical creatures such as faeries and fauns are fighting for their right to live among human society. Meanwhile, Inspector Rycroft "Philo" Philostrate (Orlando Bloom) investigates a dark force within the city that seems to be hunting and killing faeries. He must also deal with his feelings for Vignette (Cara Delevingne), his long-lost faerie lover who has come to the city and fallen in with a rough crowd.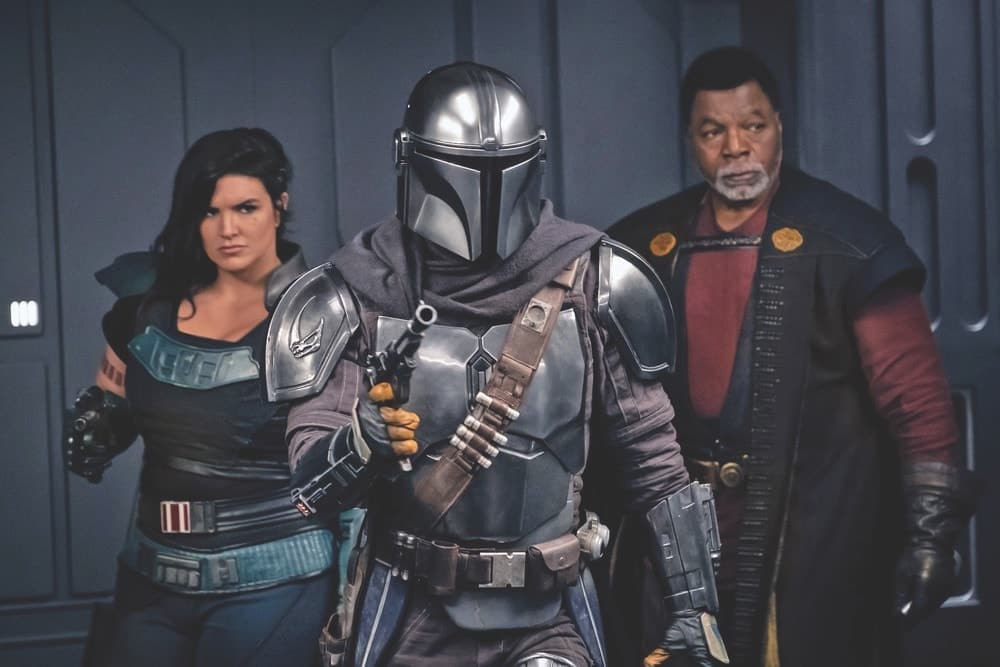 The Mandalorian Disney+ Original series Where to watch: Disney+ Rated TV-PG
Star Wars fans can't get enough of The Mandalorian, the Disney+ series set between the original trilogy and the newer sequels. It focuses on Din Djarin (Pedro Pascal), a warrior of Mandalore, a subculture known as bounty hunters and fierce fighters who don't mind breaking the rules to win. Djarin goes after a mysterious—and precious in more ways than one—bounty in the first episode. When he discovers it's a child (affectionately referred to by fans as Baby Yoda), he goes against his mandate to deliver it to the client and, in turn, becomes the prey himself. Filmed like a classic Western, with a memorable supporting cast and lots of action, this new take on the Star Wars universe is only expected to get more interesting. Now is the perfect time to jump in—season 2 began October 30!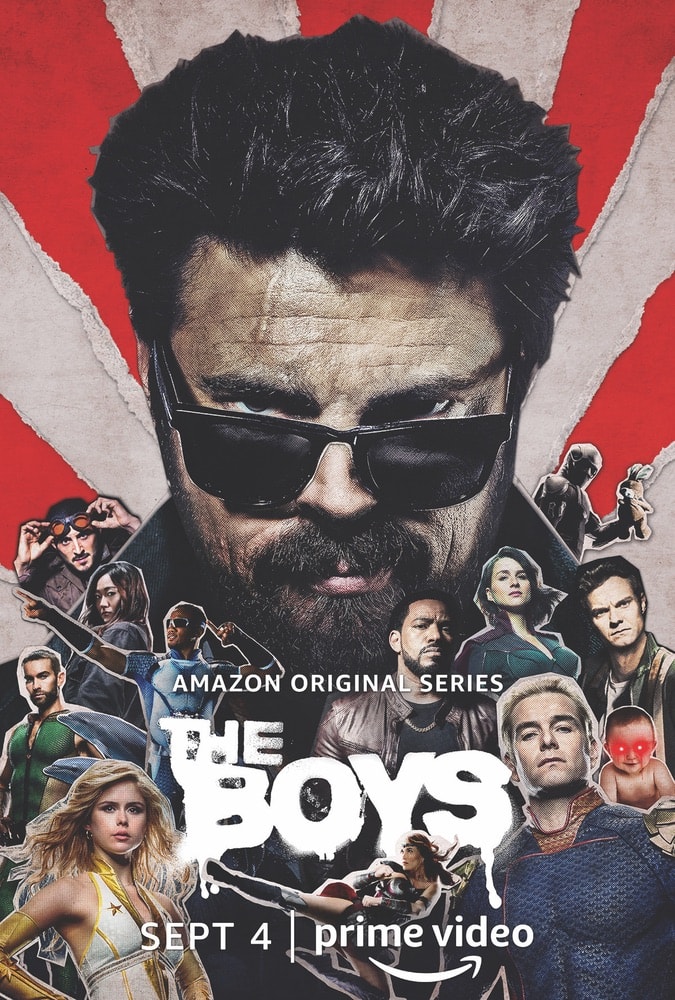 The Boys Amazon Original series Where to watch: Amazon Prime Video Rated TV-MA (18+)
What if the world's favorite superheroes were actually… a**holes? That's precisely what this gory graphic novel–style series explores with its parody of some of the biggest characters from comic book and film series everyone knows and loves, based on the comics by Garth Ennis and Darick Robertson. The revered team of "heroes" in this series developed by Eric Kripke (Supernatural) is the Seven, widely known to the world as celebrities but who frequently abuse their powers behind the scenes. That's where the Boys come in—a ragtag group who have been wronged by these so-called saviors and are determined to take them down. Mature comic-book lovers have praised the series—just note that it is not The Avengers, and it is not okay for kids.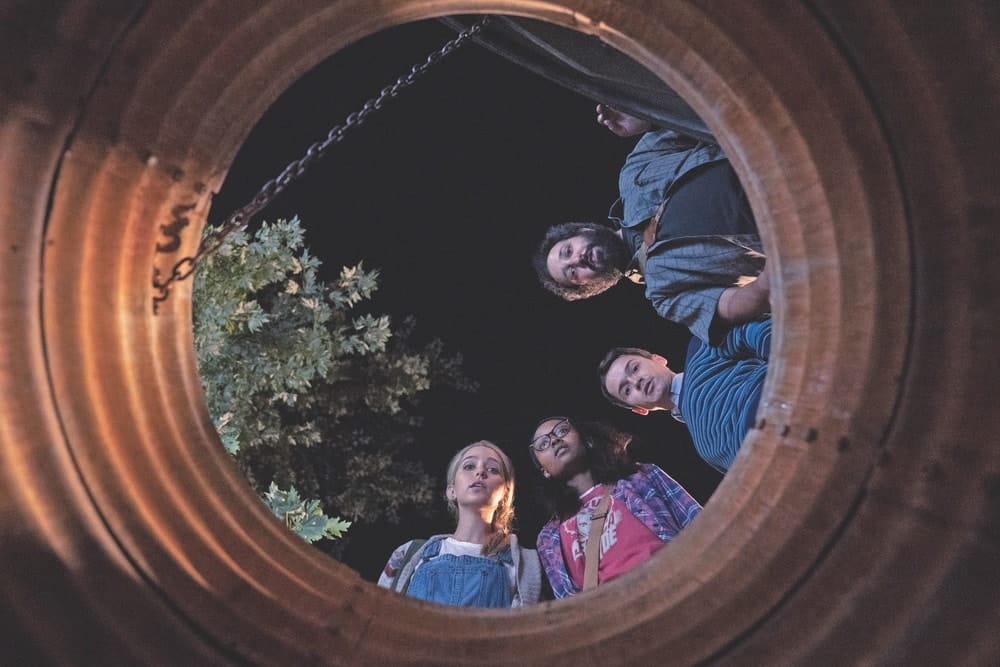 Utopia Amazon Original series Where to watch: Amazon Prime Video Rated TV-MA (18+)
Buckle up, because this one is a wild ride and—as a fair warning—it's gory, and it deals with issues that might be particularly disturbing for some viewers this year. Under the threat of a global pandemic that could wipe out much of humanity, a group of comic-book superfans turns to the recently uncovered sequel to their favorite graphic novel, Utopia, for answers on how to prevent the looming catastrophe. But when a mysterious virus breaks out and everyone who has seen Utopia is hunted down, the remaining group members realize that their theories aren't just metaphors. The comic's supervillain, Mr. Rabbit, and its hero, Jessica Hyde, are the keys to saving the world. But is it already too late?
Existential Adult Comedies
Palm Springs Hulu Original film Where to watch: Hulu Rated R
No, this isn't a Groundhog Day sequel, but it does feature one of your favorite Saturday Night Live cast members trapped in a seemingly endless time loop. Andy Samberg stars as Nyles, who has been living the day of his girlfriend's best friend's wedding in Palm Springs over and over—and over. He's all but given up on getting out of his monotonous life when Sarah (Cristin Milioti), the sister of the bride, gets trapped in the hellish loop with him. They each must deal with their past mistakes and inner demons as they cope with finding a meaningful existence—and act like complete fools along the way. A good mix of comedy and deeper themes—you might find you want to watch it again and again.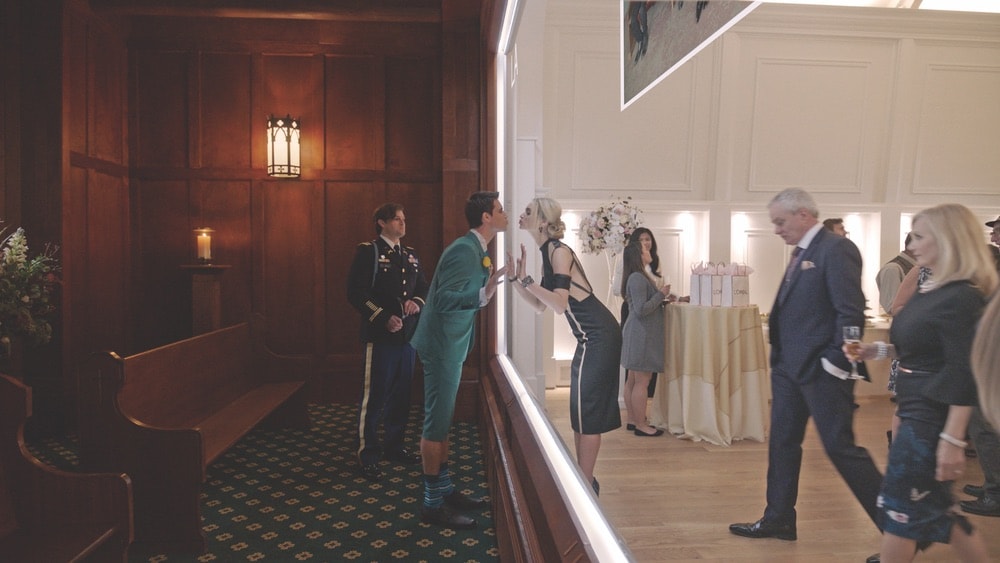 Upload Amazon Original series Where to watch: Amazon Prime Video Rated TV-MA (16+)
Technology these days is impressive, but in the world of Upload, the dead can even live on in a virtual reality of their choosing—for a hefty sum. When twenty-seven-year-old programmer Nathan (Robbie Amell) dies in a freak car accident, his rich girlfriend pays to have his consciousness uploaded to a swanky resort community for the deceased. Nathan reluctantly goes along with it as he learns the ropes in digital heaven and eventually starts to question how he died in the first place. What he never expected, however, was to start falling for Nora (Andy Allo), who is his virtual afterlife concierge.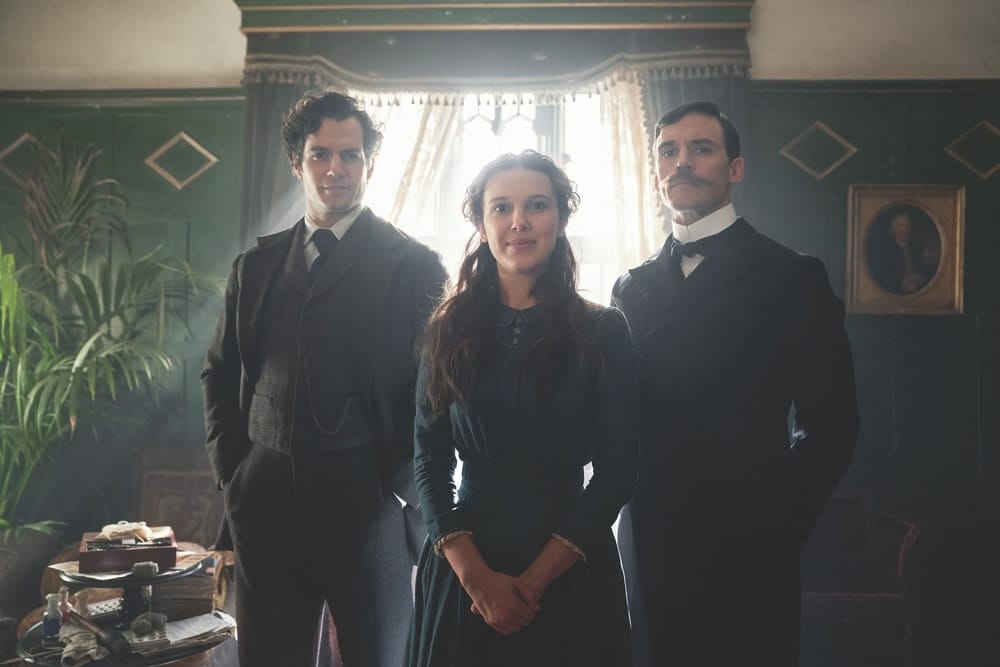 Family Friendly
Enola Holmes Netflix Original film Where to watch: Netflix Rated PG-13
You've heard of Sherlock—but what about Enola Holmes? This adventurous adaptation of the Enola Holmes Mysteries book series by Nancy Springer debuted on Netflix in September. It stars Millie Bobby Brown (Stranger Things) in the titular role while Henry Cavill (Man of Steel, The Witcher) plays her famous detective big brother and Sam Claflin (The Hunger Games: Catching Fire) is their more traditional, straitlaced brother, Mycroft. When their mother (Helena Bonham-Carter) goes missing on Enola's sixteenth birthday, the young woman must evade her brothers while honing her sleuthing skills to find her mother and help a young lord out of a sticky situation. With a fast pace and several twists and turns, Enola Holmes is an excellent choice for a family movie night or even without the kids. The PG-13 rating for "some violence" seems superfluous; parents' ratings on the Common Sense Media website agree it is okay for children ages ten and up.
Avatar: The Last Airbender Nickelodeon animated series Where to watch: Netflix Rated TV-Y7
It's not new, but a new generation is discovering this beloved Nickelodeon cartoon after Netflix added it back to its library this summer. Avatar: The Last Airbender tells the story of Aang, a twelve-year-old boy with a heart of gold and the fate of the world in his hands. After being frozen in ice for a century, Aang is woken by siblings Katara and Sokka and learns that the four nations—the Earth Kingdom, the Fire Nation, the Water Tribe, and the Air Nomads—were thrown into chaos and war after he disappeared. Aang reveals that he is the Avatar, a powerful master of the elements, whose duty is to bring balance to all, but he really just wants to have fun. The storytelling and characterizations by creators Michael Dante DiMartino, Bryan Konietzko, and Aaron Ehasz are far beyond those of a typical children's cartoon. It will enthrall any lover of fantasy, while its comedic anime-style elements will keep you grinning through all three seasons (plus, if you're up for it, its sequel series, The Legend of Korra).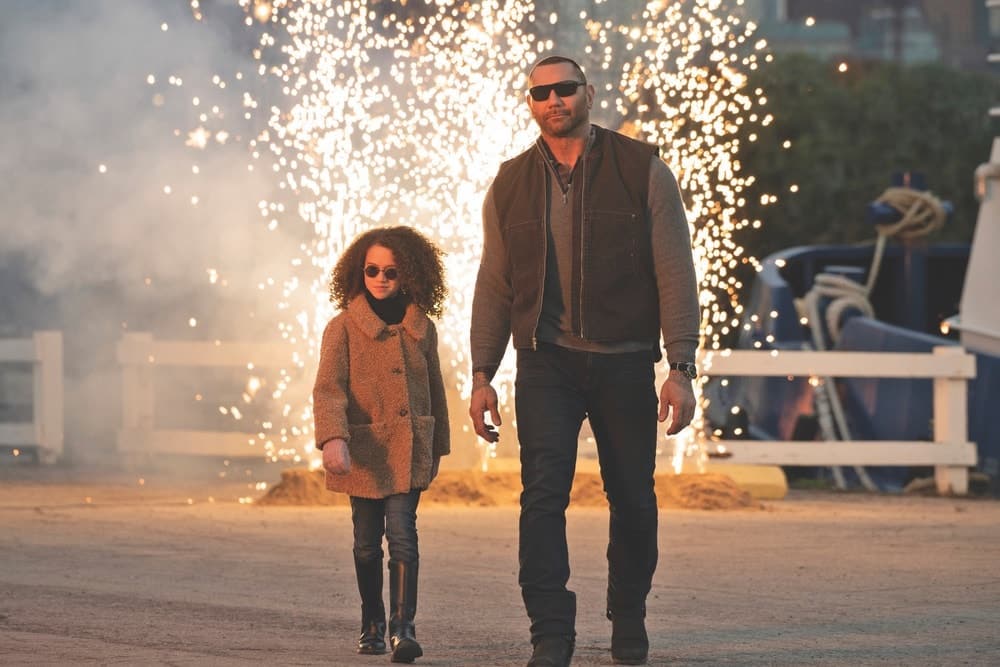 My Spy Amazon Original film Where to watch: Amazon Prime Video Rated PG-13
Some violence and language make this more appropriate for older kids than those under twelve, but My Spy is an entertaining "odd couple" style action-adventure. When JJ (Dave Bautista), a former Special Forces operative turned CIA agent, is assigned to watch a single mother who could be part of an international crime ring, he poses as her neighbor and expects a dull few months ahead. But when the mother's nine-year-old-daughter discovers his true intentions, she blackmails JJ into teaching her how to be a spy in exchange for her silence. While it might not be the most original storyline, the blend of dry comedy and action is worth watching.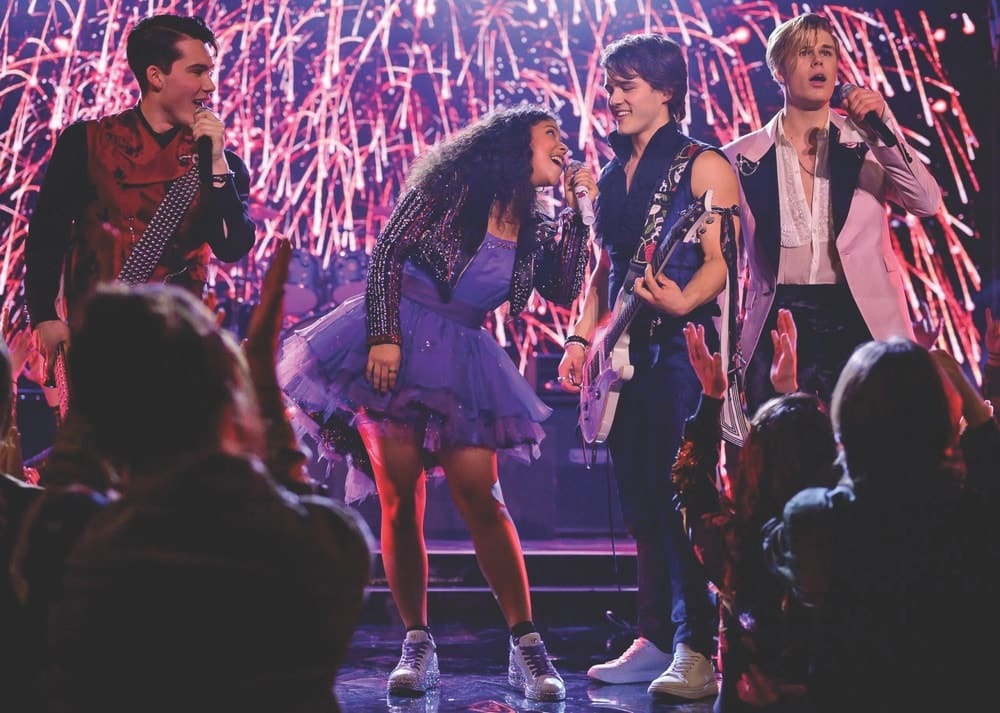 Julie and the Phantoms Netflix Original series Where to watch: Netflix Rated TV-G
This one is an unexpected gem that hit Netflix in September. Director Kenny Ortega (Hocus Pocus, High School Musical, Descendants) is back with another impeccably choreographed musical treat for all ages. Julie is a pianist and vocalist struggling to find her spark and stay in her prestigious performing arts school after her mother's death. She's cleaning out her mom's music studio when she discovers the place is haunted—by three members of a boy band who died in 1995. The powerhouse cast can sing, dance, and charm their way into your heart, and the story offers kid-friendly explorations on some more in-depth topics that might have you reaching for the tissues as well.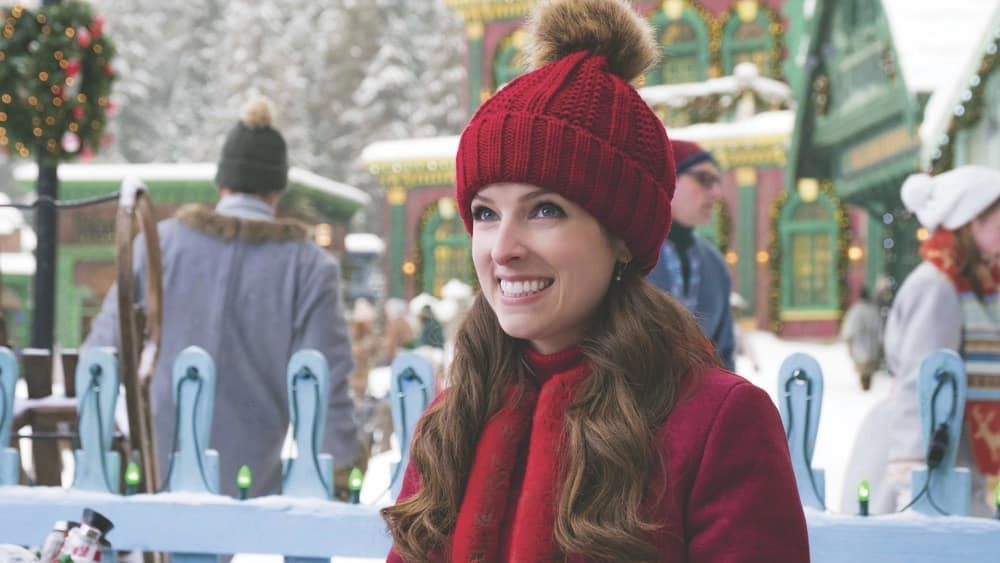 Noelle Disney+ Original film Where to watch: Disney+ Rated G
The holidays are coming, and you should add this 2019 Disney+ original movie to your Christmas watch list. Bill Hader and Anna Kendrick star as Nick and Noelle, the children of Kris Kringle himself. As Nick trains to become the new Santa—and isn't doing so well at it—he decides to abandon his sleigh and take a permanent vacation down south. Noelle, whose specialty is spreading Christmas cheer, goes after him, begging her brother to come back and save the holiday. Supporting cast members, including Shirley MacLaine, Billy Eichner, and Julie Hagerty, add to the laughs and the Christmas spirit in this heartfelt comedy.
— V —
ARTICLE CATEGORIES