By Tori Phelps | Photography courtesy of isidro dunbar Modern Interiors
Thanks to the COVID pandemic, we've all become very familiar with the inside of our homes. And many have discovered that while home may be where the heart is, it's no longer where the joie de vivre is.
For some, the solution is as easy as changing out a sofa sagging under the weight of endless movie nights; others have come to the inescapable realization that their decor fits neither their lifestyle nor taste. The result is a nationwide rush to re-feather the family nest. And in the process, more and more people are falling in love with a modern aesthetic for the first time.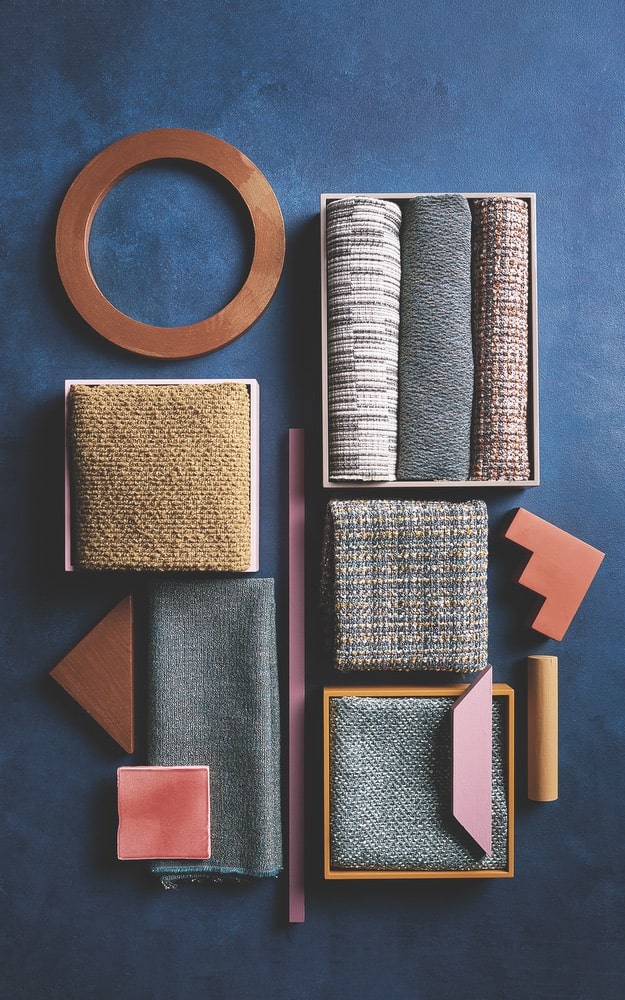 Once linked almost exclusively to urbanites with an unaccountable appetite for sterile surroundings, modern looks are now cropping up everywhere, from farmhouses to townhouses. No one is happier about that than Todd D. Reeves, co-principal and creative director of isidro dunbar Modern Interiors (idMI), who has helped clients across the country incorporate modern touches for decades. He's even spent the last fourteen years carving out a successful modern design destination in one of the last places you'd expect to find such a business: Florida's Emerald Coast. But even this famously beachy slice of paradise, it seems, has succumbed to the allure of the sophisticated yet welcoming style.
Modern design prospers wherever Reeves goes, something that appears to be more than coincidence. Long drawn to the fashion industry, he spent fifteen years in women's couture and evening wear in New York City before moving back to his native Topeka, Kansas. There, Reeves shifted his focus from dressing people to dressing their homes.
"Furniture follows fashion," he says of the two industries' close association. "If you see prints on the runway this season, you'll see them in homes next season."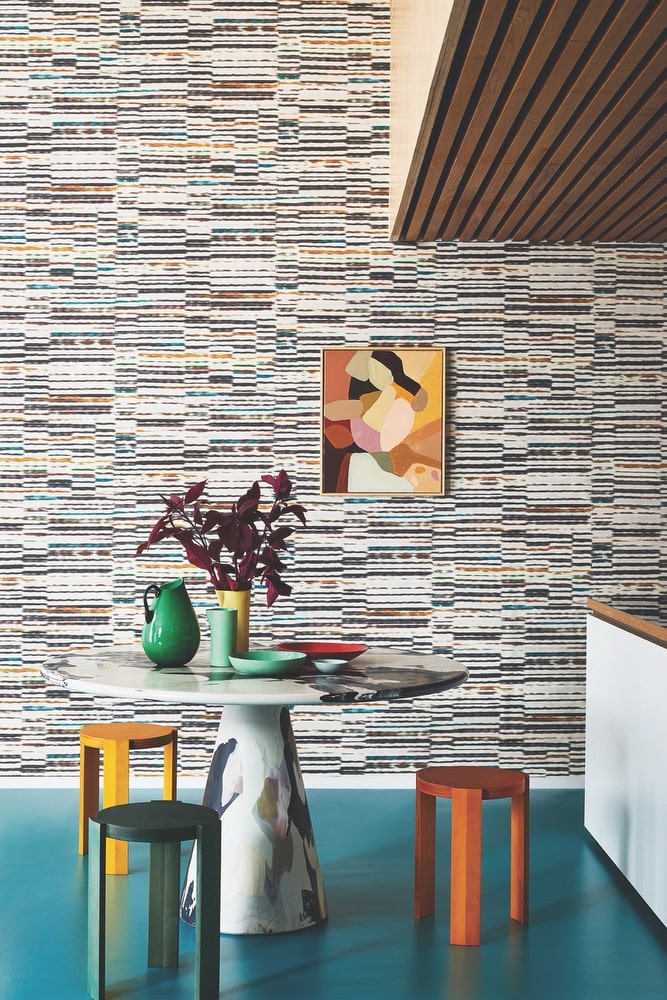 It may be one season behind fashion, but modern sets the trends that other styles follow—eventually. The gray-is-everywhere thing? Reeves and his modern peers did that a decade and a half ago and have long since moved on. Black and white is a favorite right now, but the salmon-colored sofa featured in idMI's Miramar Beach showroom is a dead giveaway that "modern" and "color" often go hand in hand.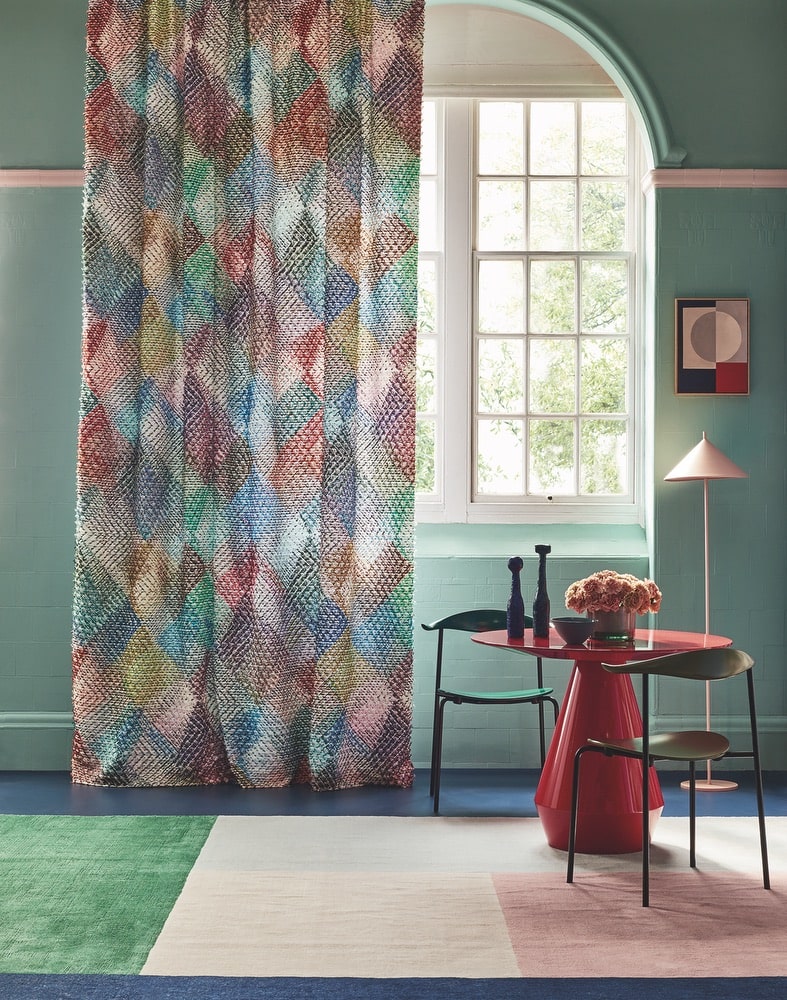 Despite Reeves devoting his career to modern style, his top priority is to give clients what they want. So if they're dreaming of a sand-and-sea look, that's what they'll get. In a perfect world, though, he would steer them away from a house awash in seashells and palm trees. "Why do I need a beach scene in the living room when, in five minutes, I can see the real thing?" he wonders.
His point is well taken. A beachy aesthetic is practically de rigueur in coastal towns, but the proximity of such beauty presents a unique opportunity to introduce a different, exciting aesthetic into the home. It's an approach he, along with husband and idMI CFO Jorge I. Saiz, has shared with clients on the Emerald Coast for the past fourteen years, and loyal clients have come to depend on his gift for drilling down to the way they live and the things they love. Part of his success lies in the fact that, while listening to clients, he also gives them a little push out of their comfort zones and into areas he believes will be new favorites. And he's almost always right.
Even when he suggests wallpaper.
He's been passionate about wallpaper for years now, which can be an uphill battle with clients whose childhoods included rooms full of eye-searing patterns. But those passé ideas are night-and-day different from how Reeves uses it, preferring to enhance just one wall in a given space. Even this can add personality and act as another way to layer texture, color, and patterns. The exception is powder rooms, which Reeves believes should be little jewel boxes. "I like dramatic powder rooms," he confesses. "I take a bold print and make them just spectacular. Once I do that, people are hooked."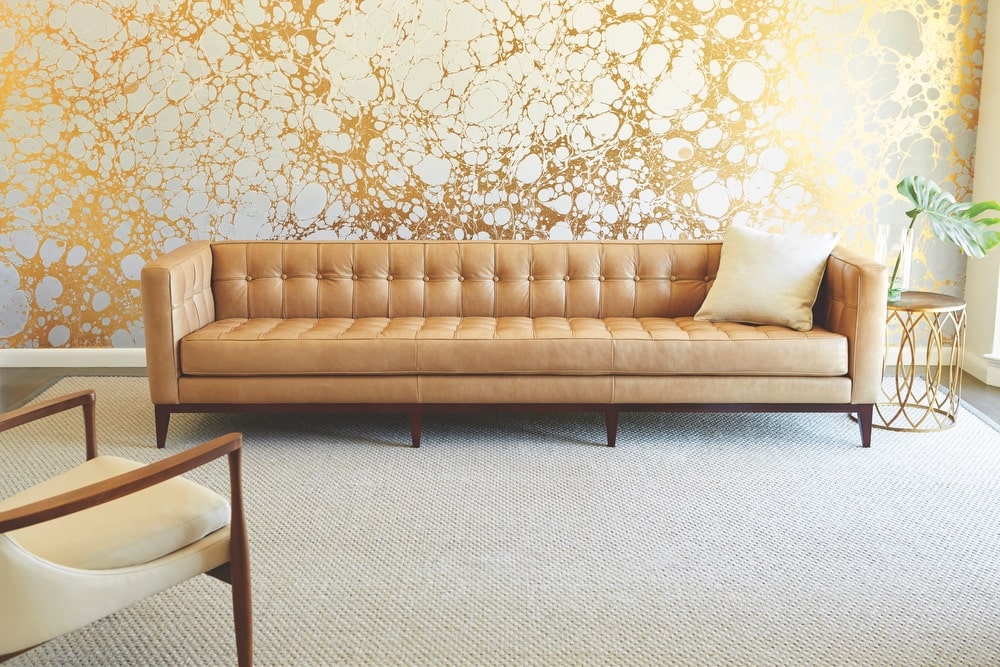 Being guided to browse books from Schumacher, Romo, and Scalamandré, sumptuous brands whose wallcovering traditions date back more than a century, is a savvy client's first clue that they're in for a visual treat that will dazzle for decades. As proof, Reeves recalls a redesign he completed on a 1960s-era house with wallpaper so beautiful that, half a century later, he didn't want to take it down.
That timeless appeal is his goal with every room, every house, and every client. Admittedly, it's somewhat easier with modern furnishings, whose attraction is lasting by design, and with the exquisite brands he insists on carrying. From American Leather's rich furniture lines to Louis De Poortere's jaw-dropping rug collections, each element funneled through idMI must hit the sweet spot where lasting quality meets unique style expression.
A showroom full of impeccably chic brands may not be surprising, but customers often are unprepared for the extent of idMI services. All of their furniture offers customizable finishes and colors, for example, and some lines can be sized to order. Reeves also works with wallpaper and fabric brands and rug companies that produce the personalized products he helps clients create, whether it's a pattern they can't find in production or personal photos they want to have transformed into a mural.
In fact, Reeves does all kinds of things one might not expect—like making sure clients sit in showroom bathtubs before they buy—getting down to the smallest of details. It's all about doing his best to make the unique items his clients want work in a space, such as seamlessly incorporating that cast-iron, claw-foot tub into an otherwise ultra-modern bathroom.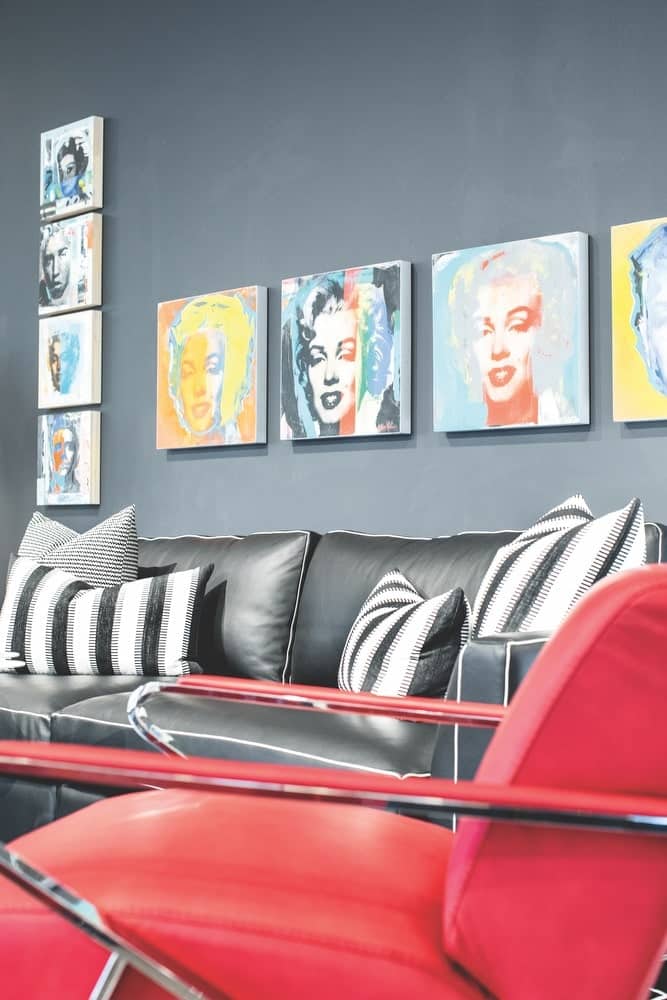 He also helps clients pull more money out of a house when they're ready to sell. Thanks to community covenants, exteriors in many neighborhoods are practically indistinguishable, so it's impressive interiors that sell houses. A prime example is the "Mod-iterranean" home on the idMI website, which sold for the highest price per square foot in its neighborhood. He's now decorating the sellers' newest home.
Forging relationships with longtime clients, many of whom don't make a decorating move without Reeves, is what he loves most about his twenty-six-year career. And when he gets to share his passion for modern with each client, it's a dream come true. "We have people come in and say, 'Thank God you're here,'" he shares about their excitement at finding a truly modern store. "Nothing makes me happier than that."
— V —
---
Visit idMIdesign.com to learn more, or stop by the isidro dunbar Modern Interiors showroom Tuesdays–Saturdays in Miramar Beach, Florida (open Mondays by appointment).
ARTICLE CATEGORIES